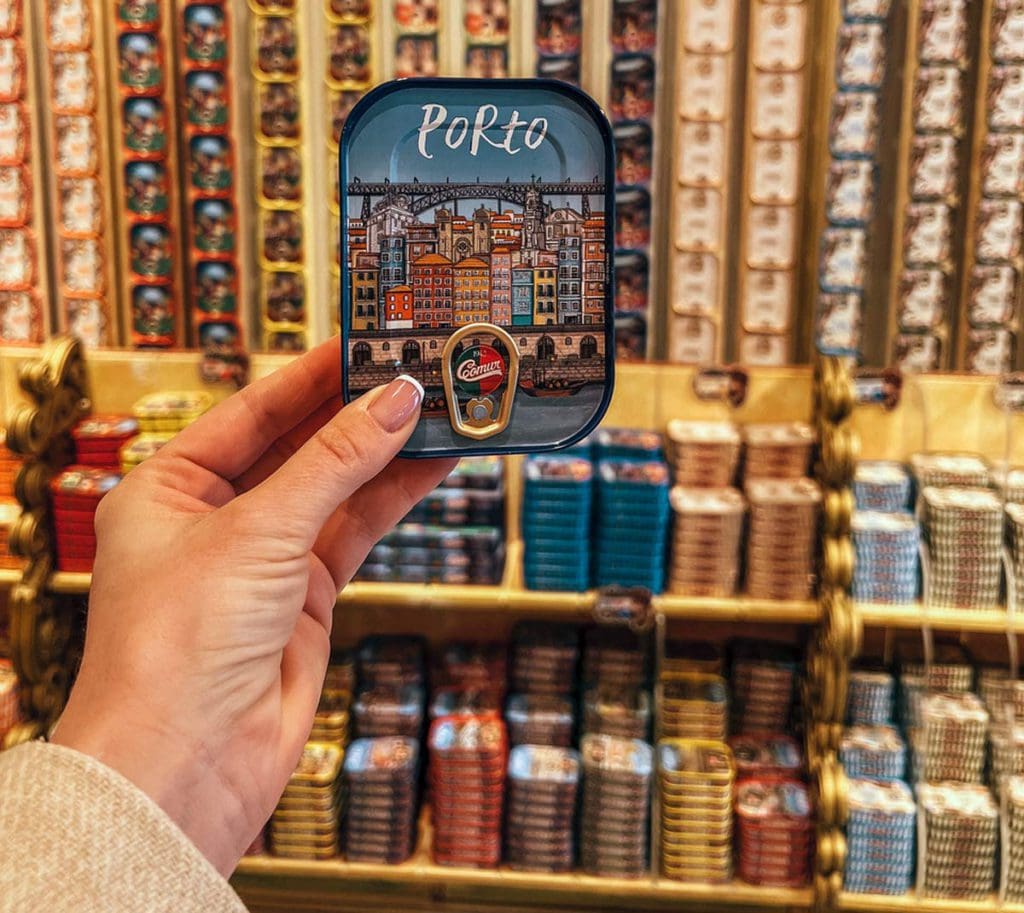 Thanks to this 1-week Porto itinerary with toddlers, it's easier than ever to enjoy some of the most beautiful destinations in Portugal. With plenty of parks, stunning architectural landmarks, and friendly locals, Porto is the perfect place to take your next family vacation. Whether your little ones want to visit the aquarium, spend time at the beach, or explore the city center, this vibrant destination offers enough variety to keep everyone in your family happy. Not to mention, it's stroller-friendly! My family had the pleasure of vacationing in Porto in March and have plenty of tips to share about the best things to do, where to stay, and more. Keep reading for our 1-Week Porto Itinerary With Toddlers!
What Makes Porto Family-Friendly?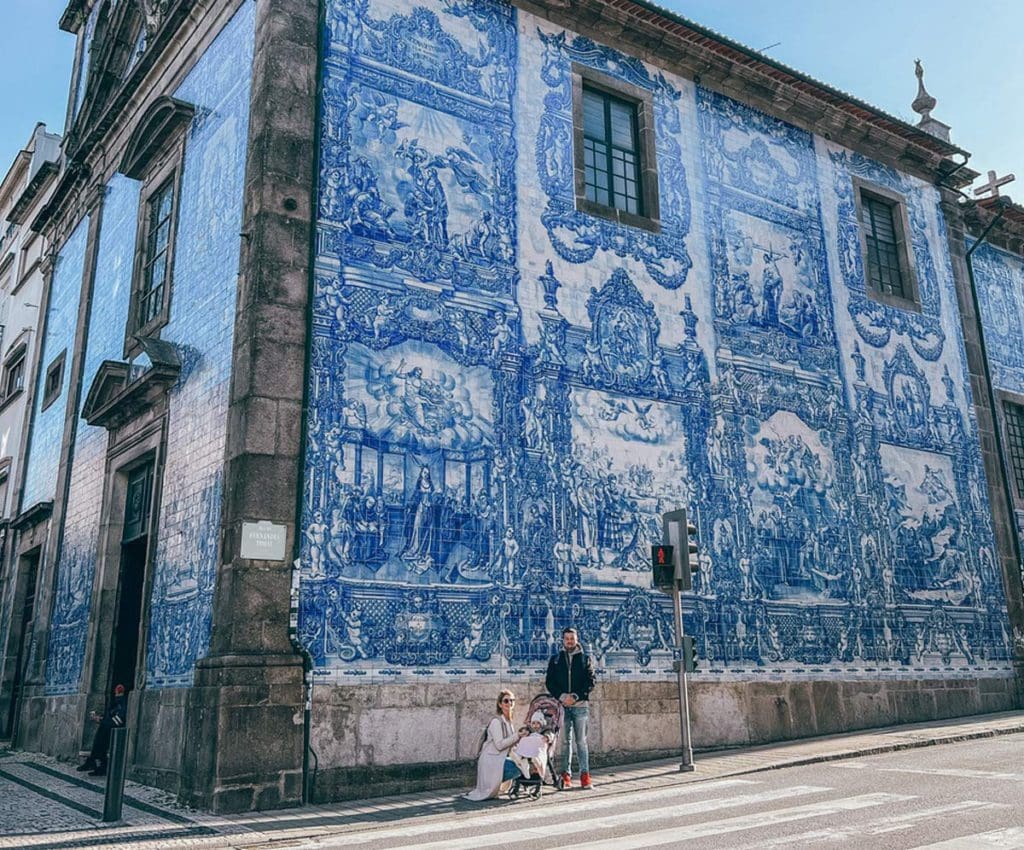 Before planning your 1-week Porto itinerary with toddlers, you may be wondering: Is Porto family-friendly? The answer is yes! Firstly, Porto's accessibility (public transport/uber) is super reliable and convenient. We opted for public transport throughout our vacation and easily navigated the city. However, please consider having a carrier besides the stroller, as the historical center is full of steep hills and cobblestones. Additionally, the locals made us feel very welcome, as they're extremely friendly people who love kids! We already knew that babies or toddlers can sometimes steal the show, but in Porto, we experienced extra kindness.
Affordability is always subjective to your current base, but living in central Europe, we didn't find Portugal super expensive. Also, it's a financial advantage that most sights don't charge you for babies until 3 years of age. For an entire week we didn't have to pay anything – sightseeing-wise – for our daughter. Also, remember that what seems 'ordinary' to you may ultimately be fascinating for a toddler. Never underestimate simple ideas, like parks, boat tours, or playtime in the sand. Now that you've heard about all the best tips for visiting Portugal as a family, it's time to get to my 1-week Porto itinerary with toddlers. I bet you'll be searching for plane tickets by the end of this article!
Book your family-friendly vacation rental in Porto using Vrbo. You can also find home rentals on Plum Guide, booking.com, Hotels.com, and Expedia now.
The Ultimate 1-Week Itinerary in Porto With Toddlers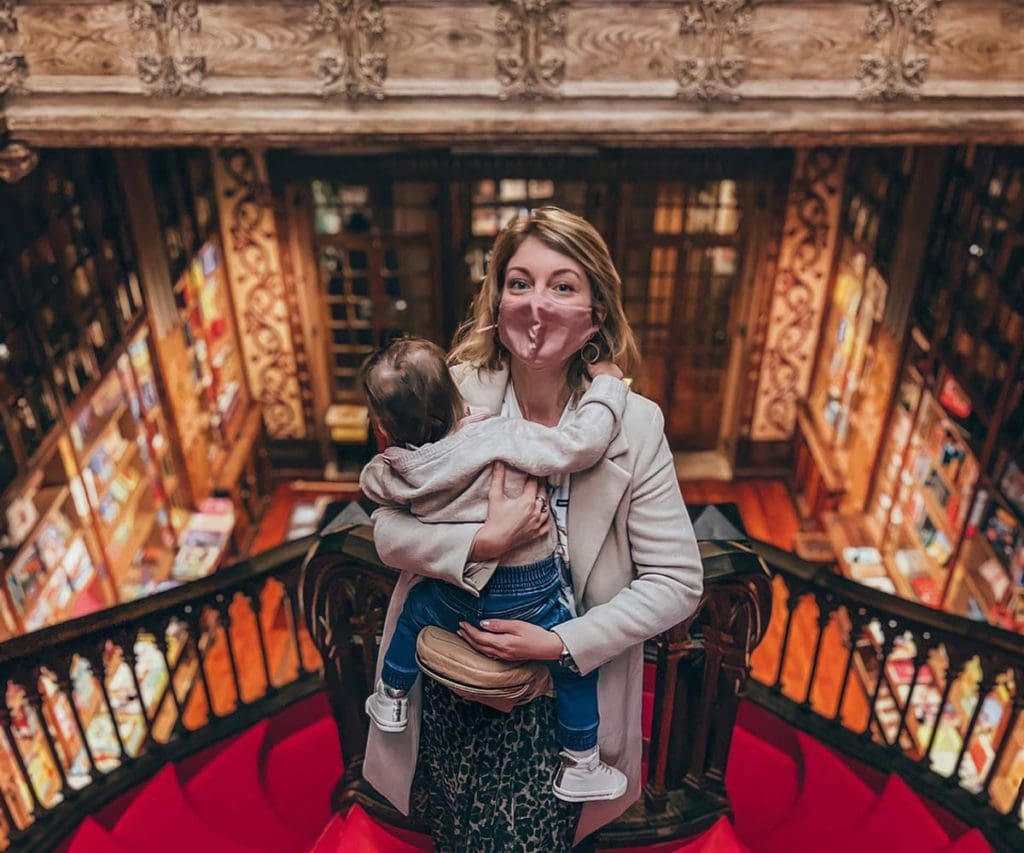 When visiting Porto with kids, it's important to keep in mind your child's personal stamina. This is why I've put together a series of half-days, so families with smaller children can fit in breaks or nap times. However, if you have older kids, you could easily stick together 2 half-day itineraries to form one whole. Keep reading for my 1-week Porto itinerary with toddlers!
RELATED ARTICLE: Portugal Family Vacation Itinerary!
Day 1: Arrive in Porto & Get Settled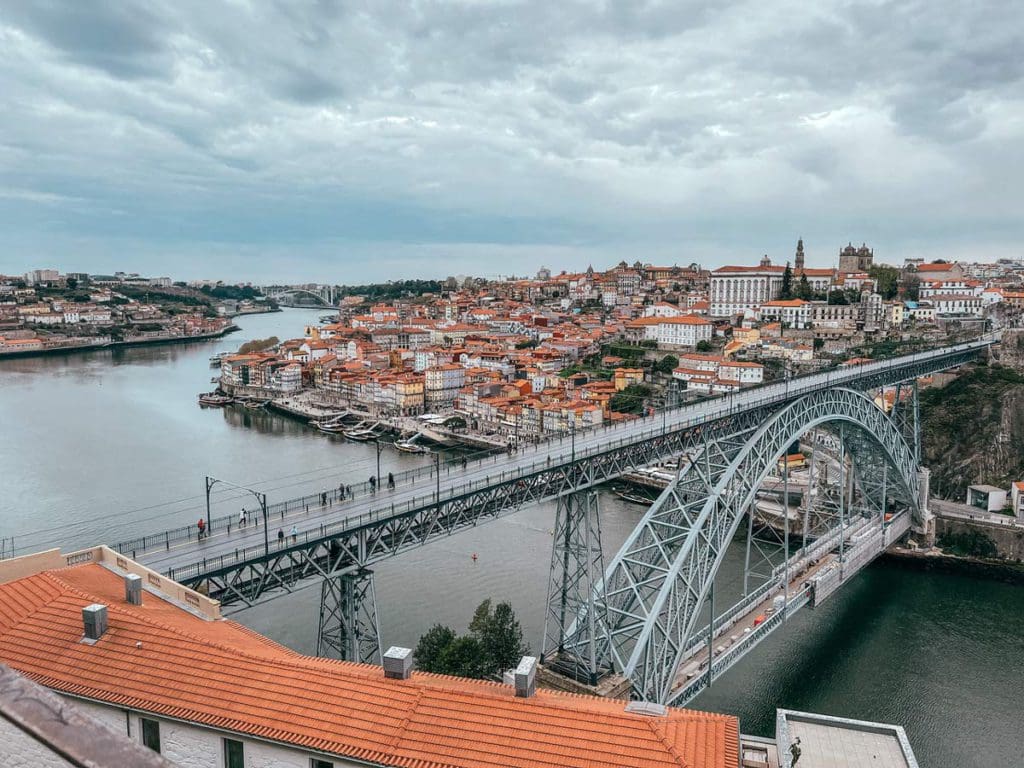 After arriving at the airport on our first day in Porto with kids, we headed to our rental. We chose to stay in this Airbnb because we wanted to be near the center with easy access to everything. There's also a direct metro line between the airport and the city center (where we stayed). It was convenient, so we highly recommend purchasing an Andante card. Also, we loved that we have a small kitchen to cook some meals. It was just way easier than searching for restaurants all the time with a toddler. If you do plan to eat out with your toddler, keep in mind many restaurants close in the afternoon for a few hours, so plan ahead.
Book your private airport transfer from Porto Airport and your accommodation in advance by using GetYourGuide.
Day 2: Livaria Lello, Clérigos Tower, Casa Oriental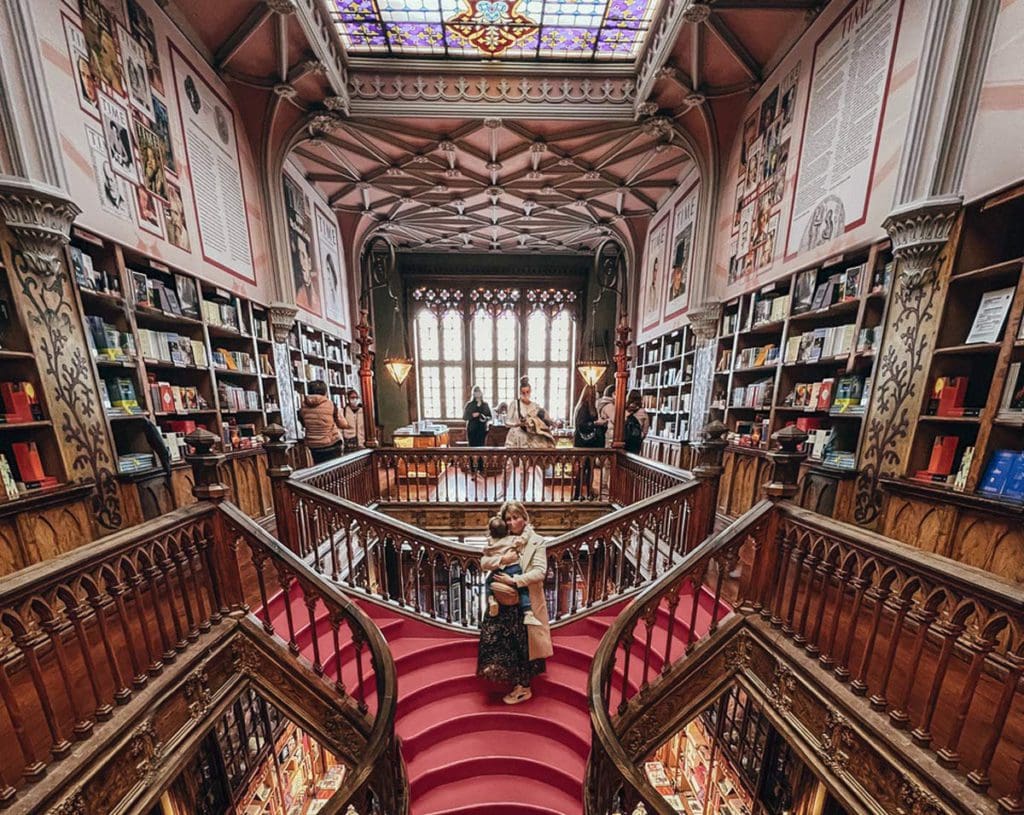 On our second day, we started the morning in Livraria Lello, a bookstore that allegedly inspired JK Rowling with its epic staircase. Though it's famous for this Harry Potter relation, everyone will be amazed by the intricate interior, even if they aren't fans. We suggest using a carrier, as the bookstore is small. We arrived at opening time and it was still crowded, so beware! Just minutes away, we visited Clérigos Tower, which provides amazing views over the city after climbing several stairs – a carrier is also more than welcome here. Then, we stopped by Casa Oriental, which gives your taste buds an instant hurricane. Specializing in canned fish, it's an amazing treat and an excellent souvenir as well!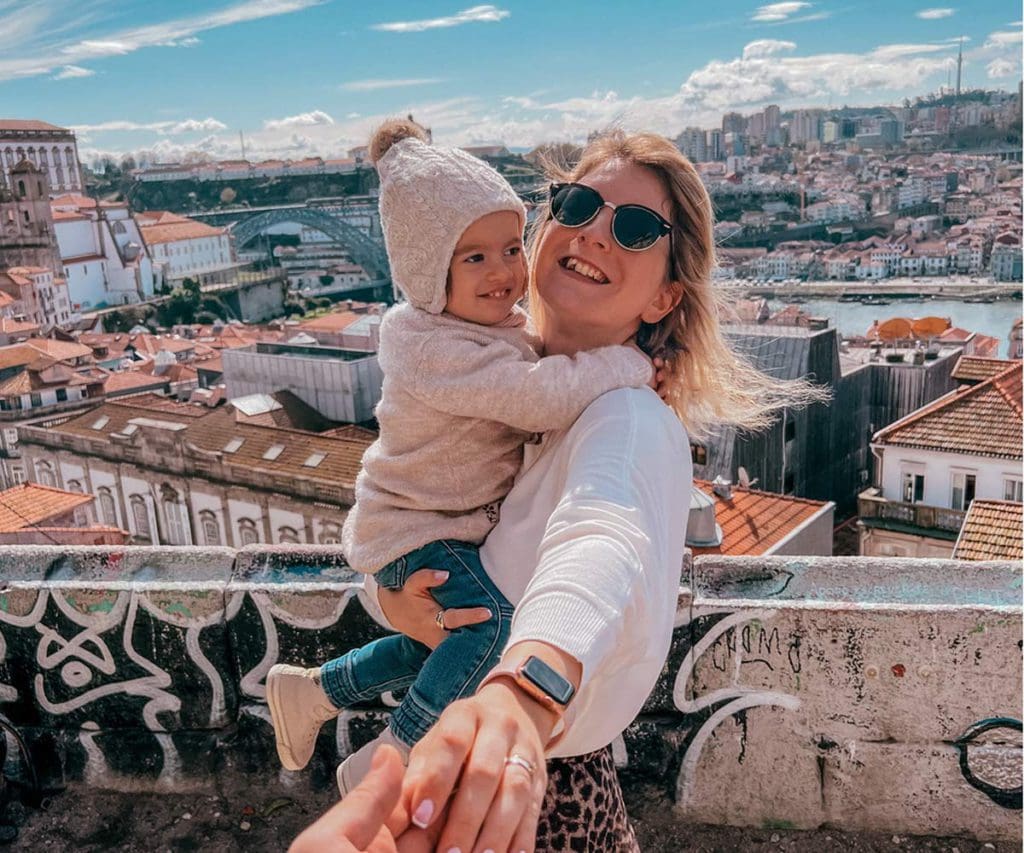 At this point, a break is such an attractive thing. We found ourselves drawn to the park, where we found find Base Porto, an open-air bar with coffee or cocktails for parents and snacks for kids. Children can either relax with you or they can run around in the park, so it's a win-win either way. Continuing the day, no family-friendly sightseeing in Porto would be complete without Miradouro da Vitória – a stunning viewpoint above the city. This location is spacious enough for energetic children. Musicians & street performers provide a nice vibe and an amazing photo spot. After the viewpoint, we strolled back to Chruch Carmo, which is beautifully covered in azulejos – the famous blue and white tiles across Porto.
For lunch, we recommend Steak n Shake for 2 reasons. Well to be honest 3! First, it's really close to the church, so you don't have to walk that much. Also, the food is super delicious, and last but not least, it has a crazy good mural on the outside. Bonus: children will love the milkshakes!
Reserve top Porto tours confidently with Free Cancellation through Getyourguide.com here!
Day 3: Murals, Chapel Of Souls, Pastel de Nata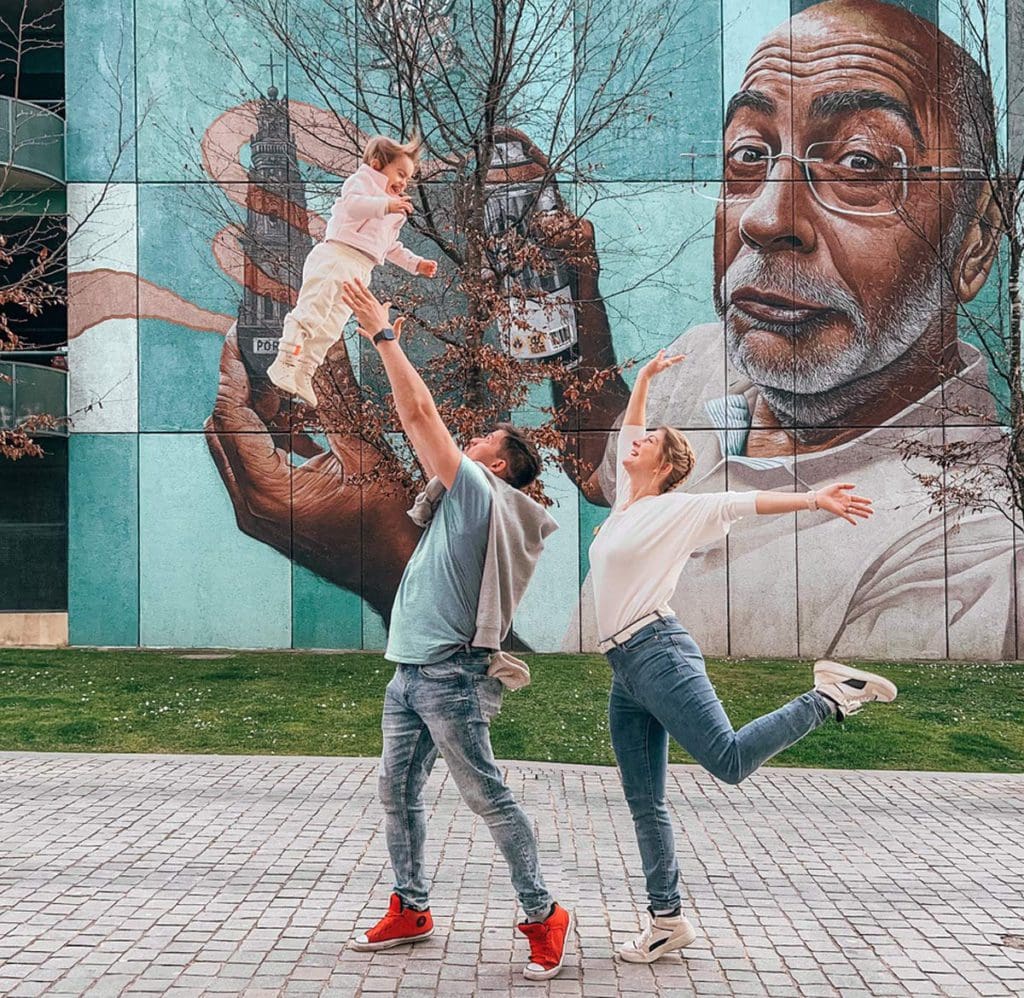 Porto has a rich architectural tradition which is often flavored with modern street art murals. One of the best ones is a giant depiction of an older man holding the small version of Clérigos Tower. We stayed near Trindade, so we were super happy to have a mural next door. With older children, you could easily spend a whole day hunting these murals. We explored Trindade one morning, which despite being one of the busiest places in Porto, was quite empty. Then, we continued our short walk toward Rua de Santa Catarina. With a toddler, you definitely need some practical routes and shortcuts if needed. So, we loved that this single shopping street had so many things to keep busy with.
Many things are essential to see/do/eat when you visit Portugal, but in our opinion, one of the most important is to taste their world-famous Pastel de Nata. In Porto, our first choice to pamper our families with these delicious desserts was Nata Lisboa on Rua de Santa Catarina. Believe me, after this treat, everyone will be ready for the next adventure! A bit down the road, we visited the Chapel of Souls, which features an amazing exterior. Since it was morning, we took so many pretty photos without anyone disturbing us! Since shops open between 9 and 10 AM, the streets were rather empty, which is super convenient with small kids.
View top rated Tours of Porto through Viator here!
Day 3: Markets & Eats
When we visited Porto in March, the Bolhao Market was under renovation. But if you're planning a 1-week Porto itinerary with toddlers, definitely research if it's open. You find the building literally 2 minutes from the chapel. On Rua de Santa Catarina, there is another iconic pastry shop – Fabrica da Nata. Although flavor-wise we had a winner already, the interior of the upper level in this shop is worth the visit! By this time, we were full, but we needed to stop in front of one more place: Majestic Café. You can go back in history by even looking at the exterior. Also be prepared, that this place is crowdy, so we just ended up having a nice photo in front of it.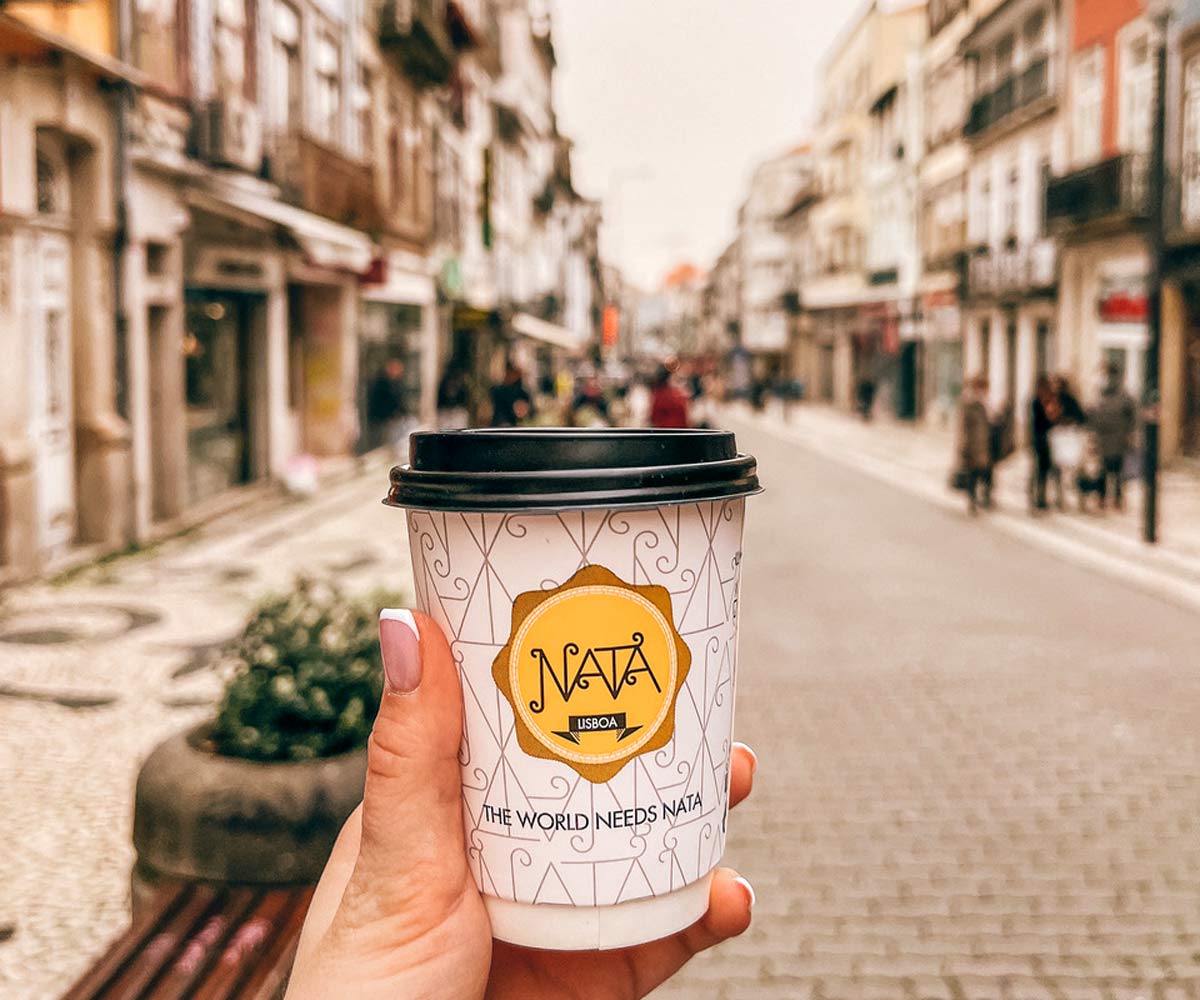 Our last stop before lunch was the Santo Ildefonso Church. Located on a hill, it's beautifully decorated by azulejos too. If you are not feeling going inside, I recommend the little craft market in front of it. Also, this is the place where kids can roam around a bit, before heading back to lunch. Along the shopping street, there were many restaurants to choose from, but you can also go to Via Catarina, which is a discreetly hidden shopping mall with a façade that blends into the street's architecture. Here, you can find many different types of cuisine, satisfying all your family's needs. It was perfect for a quick lunch!
Choose and reserve a top Porto Food Tour here through Viator!
Day 4: Cais de Gaia, Dom Luis Bridge, Cais da Riberia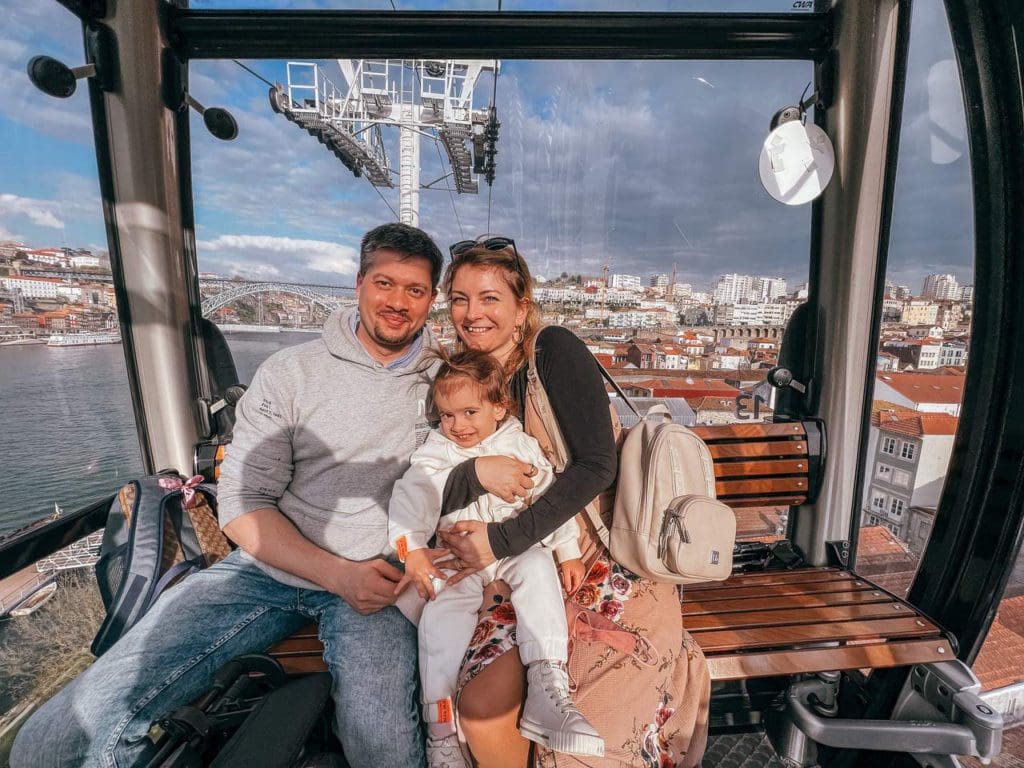 We started this day slow and only went sightseeing in the afternoon. To discover the riverbank, we visited Cais de Gaia. This promenade is very charming with lots of street performers, craft market stalls, and cafes. My family enjoyed the sunshine and the overall ambiance a lot. For drink a recommendation, there's Espaco Porto Cruz, which is a super place to have some cocktails (parents deserve some pampering too, right?). This is located next to the river, but if you're not in the mood for it, then just keep strolling, as we did. Head towards the Rabbit mural – another great modern art installation. We went back with the cable car, sparing us some time to sit down for a bit.
Day 4: Views & Eats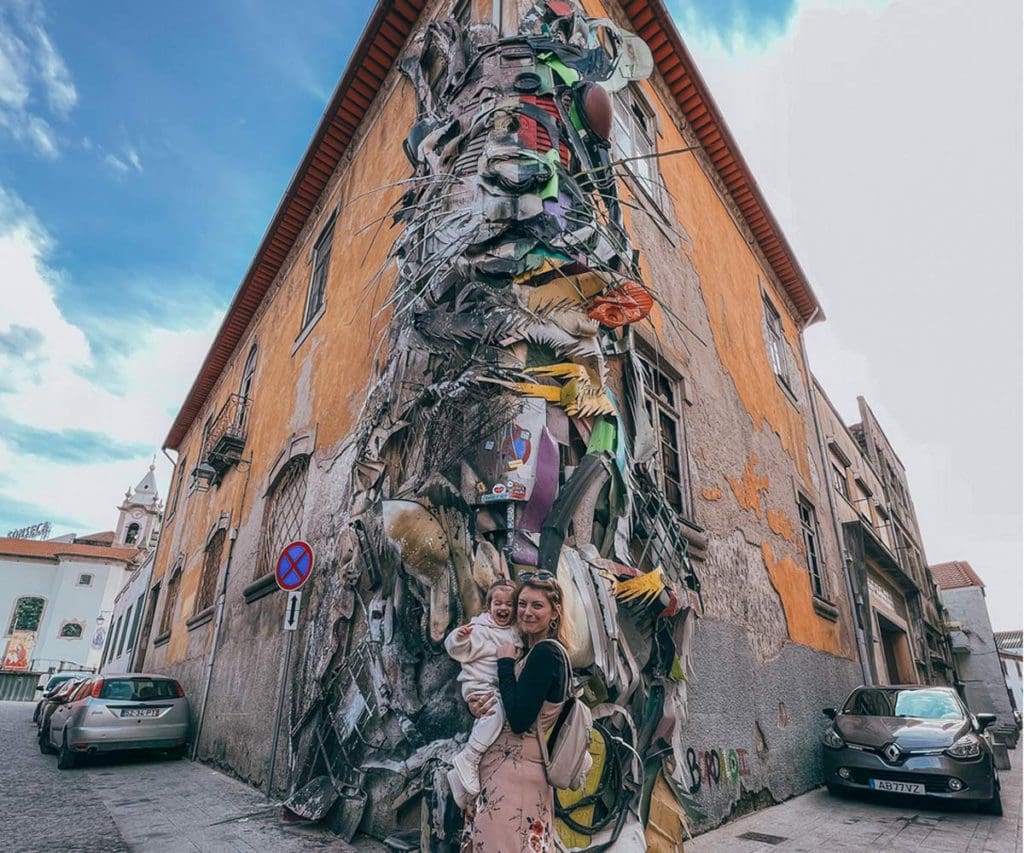 Can you imagine riding a cable car along the Douro riverside, looking at the most famous sights in downtown Porto with an aerial view? The Teleferico de Gaia was magic for everyone – including our toddler! She was clearly so excited she could sit down and watch in perfect silence. Add this activity to your 1-week Porto itinerary with toddlers, since it's perfect for a Porto family trip! After the cable car experience, we crossed the Dom Luis Bridge on the upper level. Remember when I said you don't have to think extra to entertain a toddler? There are many street performers along the bridge, and if you can arrive at sunset, it'll be breathtaking!
From the bridge, take the stairs or opt for the Funicular. This option is much shorter compared to the cable car, and saves you the stairs to Cais da Ribeira. With the Dom Luis Bridge in the background, this riverfront promenade lets families walk, listen to street performers, browse the local stalls, watch boats, and take a river tour. To refuel, sit in any restaurant. We did all of these except the souvenir shopping with our toddler, and we could have easily spent 2-3 hours. A great place for dinner is Muro do Bacalhau or Farol do Boa Nova. Both have stunning views and amazing dishes, but we found the first one a bit calmer and more family-friendly.
Book your Hop On Hop Off Bus through Porto with Tiqets.com!
Day 5: SEA Life Aquarium, Pergola de Foz, Farolim de Felgueiras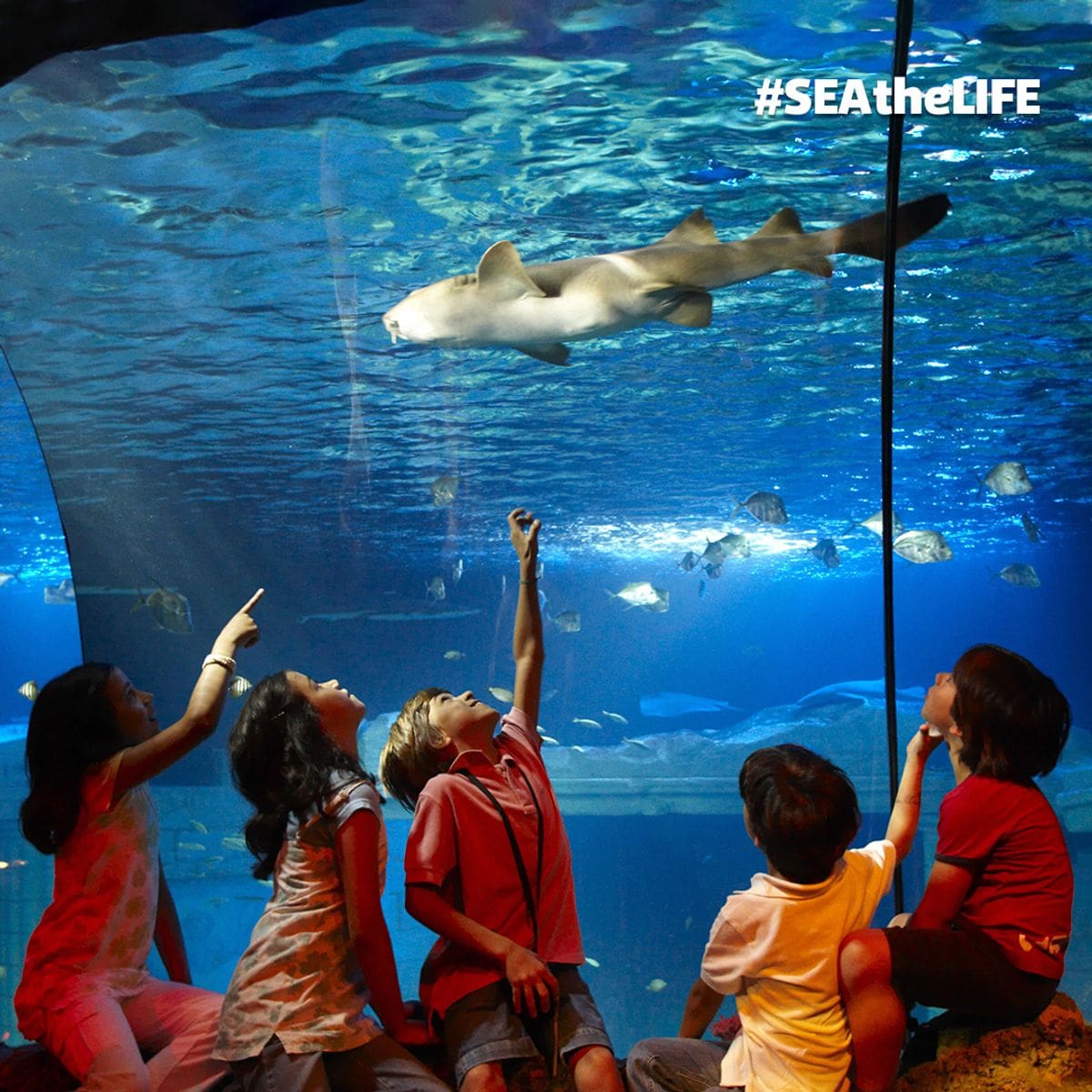 On the fifth day of our 1-week Porto itinerary with toddlers, we took the bus and headed to the ocean! Though a 40-minute bus ride doesn't seem super tempting, it's worth it. From Trinidade, we had a direct bus connection to the ocean, where you can find beaches, the promenade, and an aquarium. Our daughter was constantly gazing out of the window and pointing out dogs, cats, and cars. It was actually a really fun activity within itself and affordable with the Andante card. Upon arriving, we visited the SEA LIFE Aquarium. Since it was a cozy weekday afternoon, we had the place to ourselves. Our toddler was amazed by the thousands of species of colorful fish!
Pro Tip: One of the best parts of visiting the SEA Life Aquarium is the all-day entry ticket, which lets you go in and out as many times as you want during the day.
Who said the only things you can do on the beach are swim and surf? In Porto, you can easily spend an entire afternoon by the beach – building sandcastles, enjoying a peaceful stroll with your toddler in the stroller, etc. Even in March, we saw many families enjoying the first warm rays of the sun. Apparently, the best family beaches are Praia de Matosinhos and Praia do Ourigo, but we walked to the Farolim de Felgueiras light tower and saw amazing beaches throughout. We highly recommend Pérgola da Foz, the neoclassical promenade along the Foz shore. Although it was forbidden to walk all the way to the lighthouse, it had still a nice ambiance and our toddler loved running around.
Day 6: Se Cathedral, Serra do Pilar Monastery, WOW Porto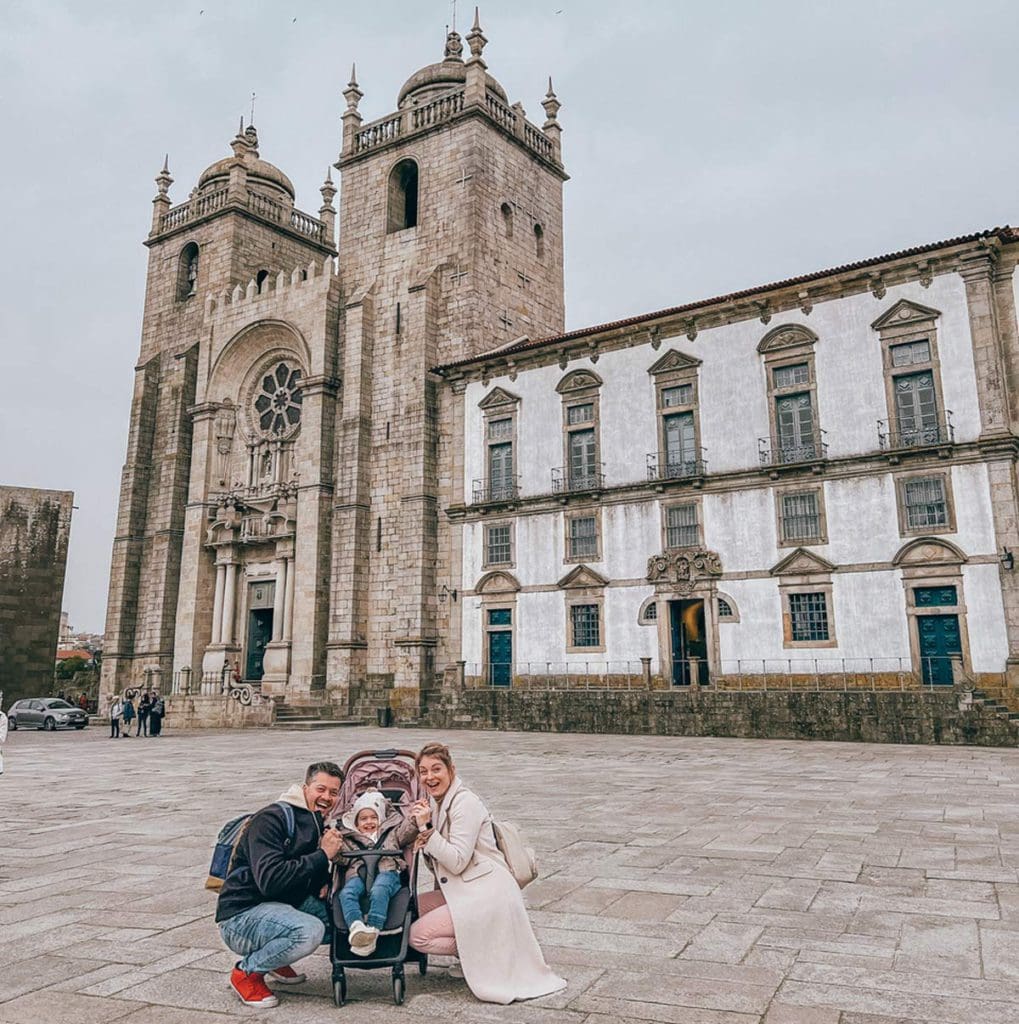 Fueled up with some natas for breakfast, we started our last day in the morning at the Sao Bento train station, a great place where the whole family can spend a few minutes gazing at the walls and ceiling, all covered in azulejos tiles. This was a great site for our toddler, even though it's not super touristy. From here, we climbed the hill to visit Sé Cathedral. In front of this huge building, there's actually an open space for kids to run around while adults enjoy the beautiful view from the terrace. Even though the place doesn't claim to be stroller-friendly, we didn't have any issues, and there were minimal stairs on the ground level.
From the Cathedral, we went on the upper level of the Dom Luís Bridge again towards the Serra do Pilar Monastery. By this time, we opted for the outside view, instead of the interior, but I bet both choices are great when visiting Porto with kids. Here, we found yet another open-air space with incredible views, where we could simply enjoy the freedom we had. Our daughter was dancing around, not bothering anyone near. I recommend this spot as well. Then, I suggest you descend a bit and walk to WOW Porto, home to restaurants, cafés, port tasting, and exhibitions. This place is a real crowd pleaser to close the day, and our 1-week Porto itinerary with toddlers.
Book your WOW Porto tickets through Getyourguide.com and get Free Cancellation up to 24 hours before your activity starts for a full refund!
Other Things to Do in Porto with Kids
There are a few activities we couldn't fit in our 1-week Porto itinerary with toddlers, but they're still worth mentioning. Located 10 minutes from Porto at Vila Nova de Gaia, the Santo Inacio Zoo is the perfect place for wildlife lovers. There are more than 600 animals here, including lions, cheetahs, and giraffes. Plus, children under three enter for free! Another one of the best free things to do in Porto with kids is to visit the Crystal Palace Gardens, a gorgeous green space to wander around. Soccer fans will love taking a stadium tour at FC Porto Museum + Stadium. Other things to do in Porto with kids include the World of Discoveries, Pink Palace, and taking a Tuk Tuk Tour.
For more things to do in Portugal, check out this list of Amazing Things to Do in Lisbon With Kids!
Would I Recommend Porto for Toddlers?
After embarking on this 1-week Porto itinerary with toddlers, I can safely say the city is excellent for families with younger children! I was beyond satisfied with the vibrant palette of activities, which were 100% doable with a toddler in tow. Porto was a great choice for our Portugal family vacation and I'll definitely recommend it to my friends. Whether you're planning a 1-week Porto itinerary with toddlers or even longer, I hope you have a wonderful trip!
Planning an even longer Portugal family itinerary? Check out this guide to spending Three Weeks in Portugal With Kids!
Happy Travels!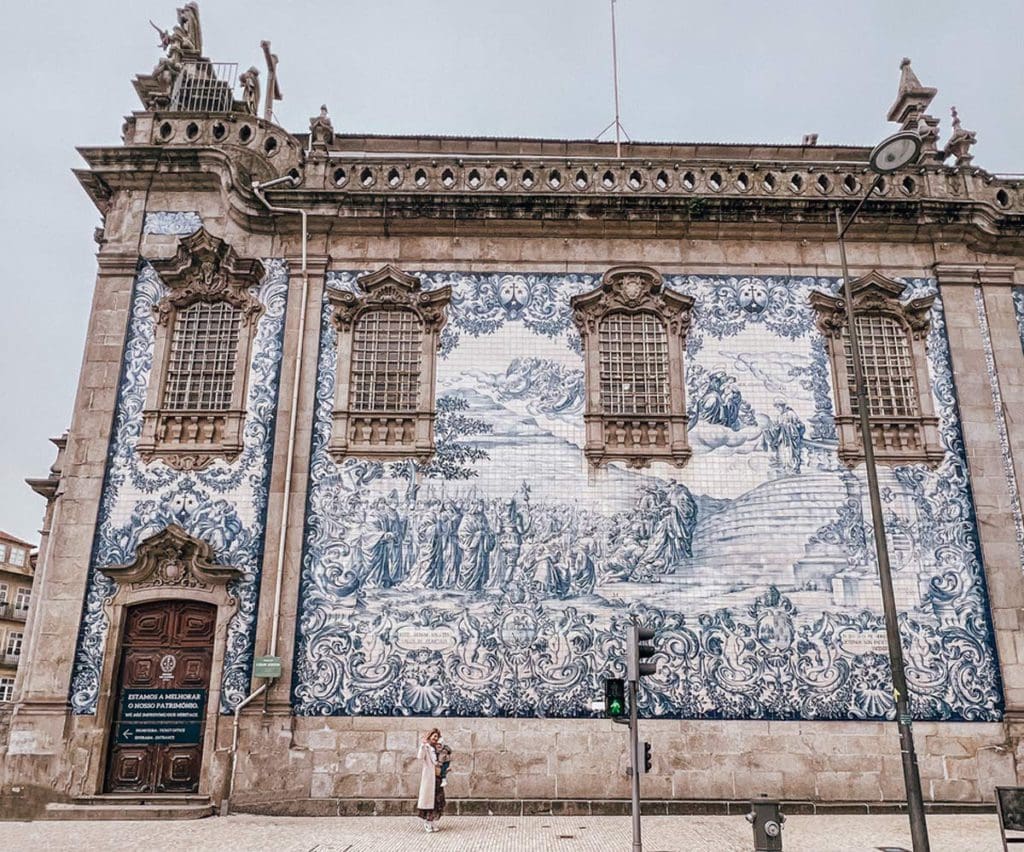 We hope you liked this 1-Week Porto Itinerary With Toddlers by our contributor Eszter Horvath Somogyi! Between gorgeous green spaces, scenic views, and lots of yummy food, it's no wonder this city in Portugal is so popular with kids of all ages. Enjoy Porto with your kids!
About the Author: We're ST, Jules & Nara. A Hungarian family of 3 with an endless passion for travel. We've been together for more than 3300 days, discovered 16 countries together (and an additional 15 individually) & in 2021, we traveled across our country with a baby on board. You can find more from Eszter and her family adventures on their blog and Instagram, @justdiariestravel.
Unless otherwise noted, all images within this article are courtesy of and belong to Eszter Horvath Somogyi.
BOOK TOURS AND ACTIVITIES IN PORTO:
*This post may contain affiliate links that may earn us a small commission, at no additional cost to you. Affiliate links in no way inform the hotels, sights, products, or other recommendations included in our articles. All opinions and recommendations expressed here are compiled from submissions submitted by the generous members of our Families Who Love To Travel community.
READ MORE: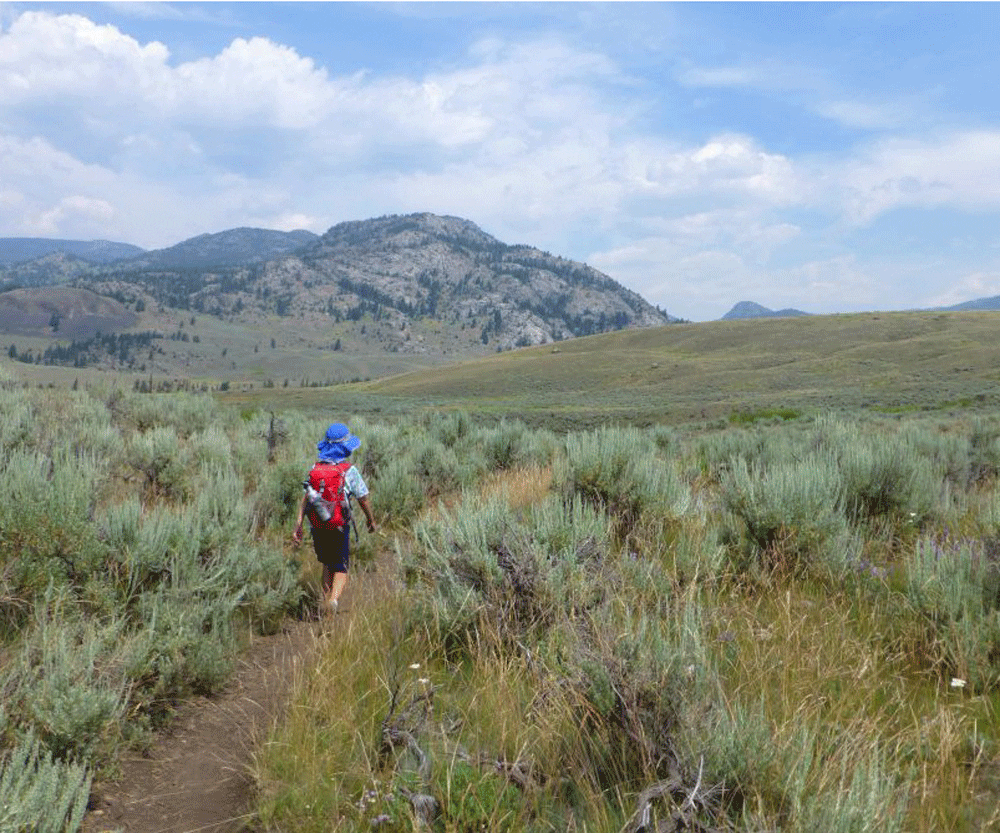 Everyone knows that Yellowstone National Park makes for a classic family vacation. Strolling the boardwalks...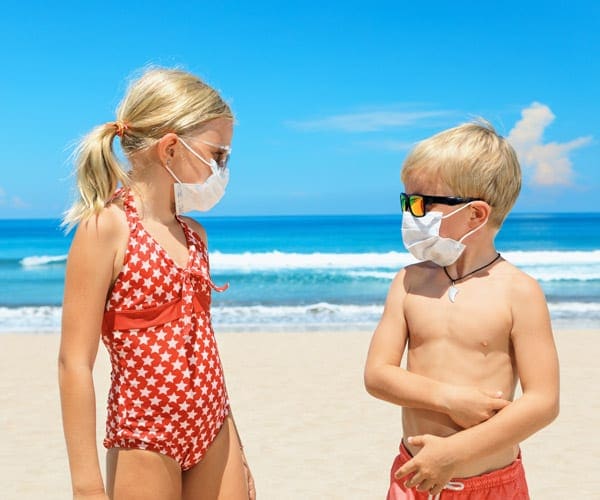 Coronavirus restrictions are now lifting across the country. We believe families need to make the...