Next time you're looking for amazing restaurants in Aruba for families, check out this helpful list! As a frequent traveler, Aruba holds a special place in my heart. I love that I can now bring my entire family here and we can all enjoy the many activities and cuisines that Aruba has to offer. While the resorts are beautiful and have many dining options, I highly encourage you to leave the hotel and check out some of my favorite restaurants on the island. Now, with my insider tips, I've put together this list of 11 Amazing Restaurants In Aruba For Families. You can make reservations online at most of them. Keep reading to learn more!
Best Breakfast Restaurants in Aruba for Families
Breakfast is the most important meal of the day, especially when you're traveling with kids! Whether you want some delicious Dutch pancakes or another Aruba delicacy, you'll love these best breakfast restaurants in Aruba for families. Keep reading to learn more!
Linda's Dutch Pancakes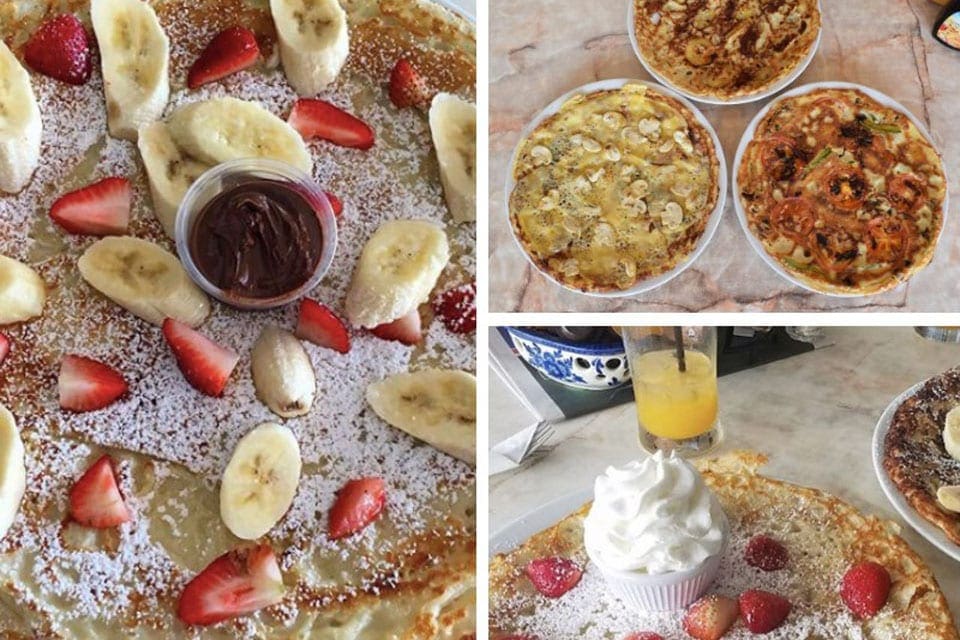 Linda's Dutch Pancakes is the place to go for breakfast in Aruba with kids. Located in Aruba Noord, a popular tourist district, we suggest you go early when they open (around 8 am) to get the best tables and freshest food. If you haven't had them before, Dutch pancakes are amazing – like crepes with a variety of toppings the whole family can enjoy.
These include savory options (e.g. ham, mushroom, and brie), which are surprisingly just as delicious as the sweet (chocolate, apples, cinnamon, and so many more)! Kids will love choosing their favorite food and eating with their hands. Sit on the porch if you can, or take advantage of the air conditioning inside if it's too hot. Certainly, this is one of the best restaurants in Aruba for families.
The Dutch Pancake House
The Dutch Pancake House is another good option for breakfast with kids. Located in Oranjestad, right near the Renaissance Hotel, it's pretty convenient for guests who are staying in the area. Though it's not as quaint as Linda's, the food here is still very yummy.
On the menu, you'll find a variety of pancakes, both sweet and savory, plus other treats like schnitzels and mini pancakes. The Dutch pancakes here are particularly large and my kids really love the mini pancakes. There's also a special Kids' Menu with smaller pancake options if kids want something in between a huge pancake and a mini one. Some even have rainbow sprinkles!
Want to lounge in the Aruba sun? Check out this list of the Best Beaches In Aruba For Families!
Best Lunch Restaurants in Aruba for Families
Whether you're in the mood for a casual lunch or something more substantial, Aruba has a plethora of options for kids and adults alike. From kid-free meals to quick slices of pizza, here are our favorite choices for eating lunch in Aruba!
Casa Tua Renaissance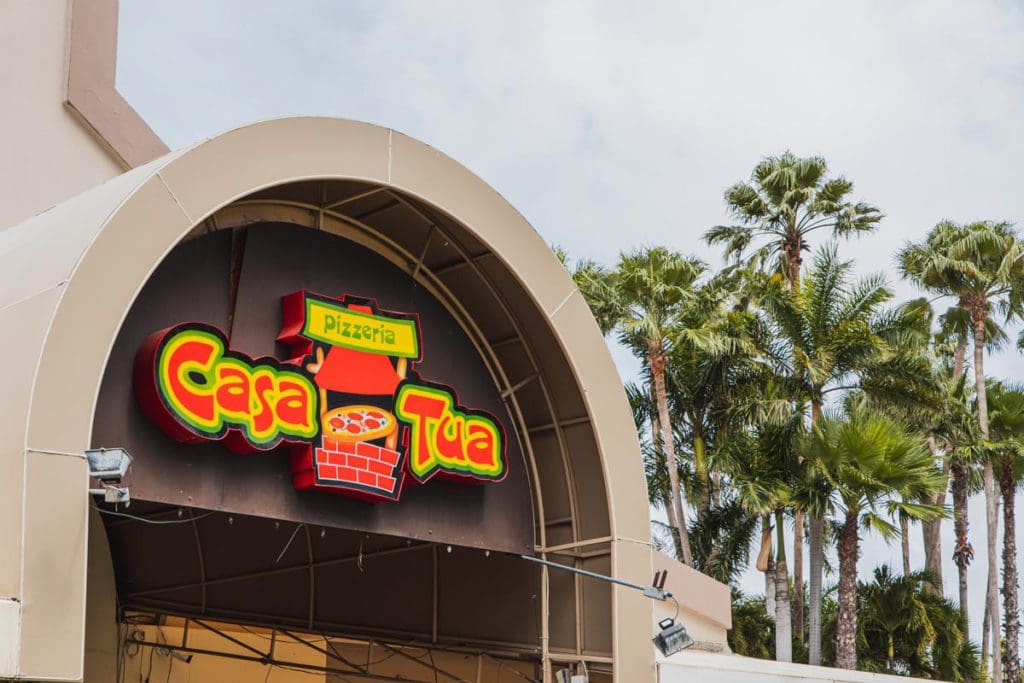 Casa Tua Pizzeria Renaissance is definitely one of the best family-friendly restaurants in Aruba. Located in Oranjestad on the Main Strip, it's not far from the most popular hotels in the area. It's also within a larger outdoor mall called the Renaissance Marketplace, so it's a good spot for lunch or dinner, though most people usually come for lunch.
As one of the best restaurants in Aruba for families, kids will love all the simple pizza options with various toppings, as most of the options are very delicious. Since outdoor seating can be crowded, however, we suggest going early or making a reservation. In the Renaissance Marketplace, there's frequently free outdoor entertainment at the amphitheater, so be sure to stick around!
El Guacho Argentine Grill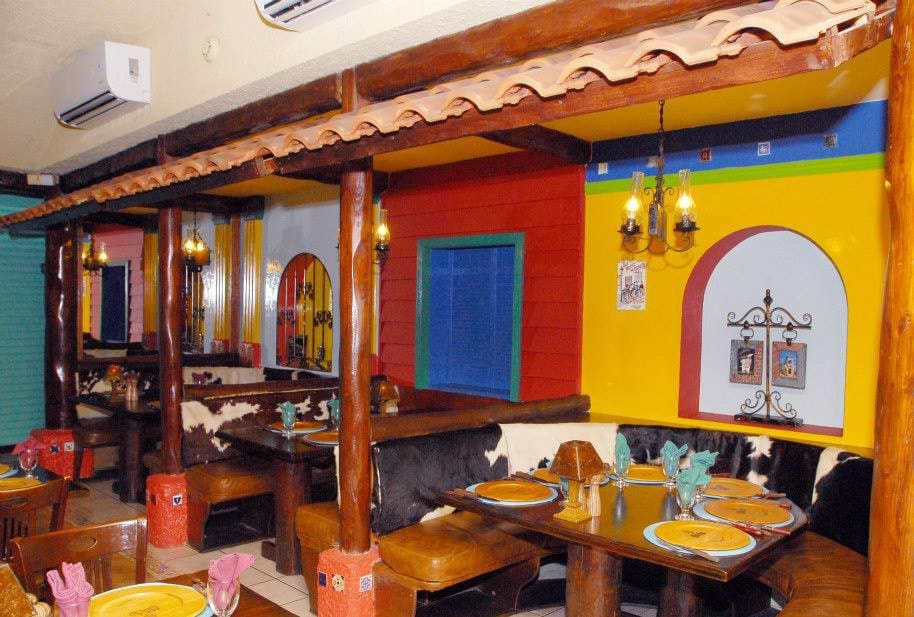 If you're a carnivore, El Gaucho Argentine Grill is the place for you! Located in Oranjestad near Main Street, this classic Argentinian steak restaurant is an institution in Aruba. It's the first and oldest Argentinian restaurant on the island, and one of the best restaurants for families for either lunch or dinner. Lunch is often less crowded.
Come here for serious meat, however, not the atmosphere. I recommend the tasty ribs for an appetizer, and of course the steak for your meal! There's also a Kids' Menu for children to order off of, featuring mac & cheese, tenderloin burgers, beef tenderloin, grilled chicken, etc.
To book your next hotel stay with kids, read our list of the 7 Best Family Resorts In Aruba (Includes All-Inclusive)!
Elements Restaurant at Bucuti & Tara Beach Resort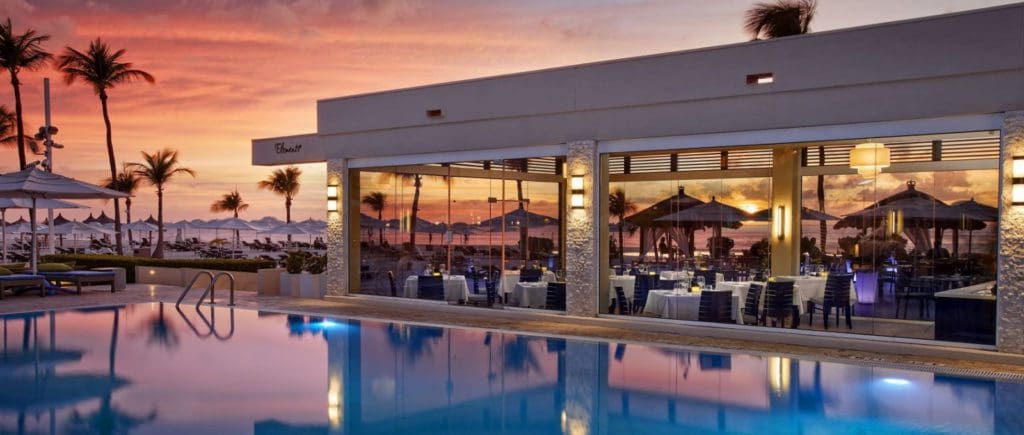 If adults want to enjoy a kid-free lunch, Elements Restaurant is a fantastic option. Located in Oranjestad within the adults-only Bucuti & Tara Beach Resort, this beachfront dining establishment offers breathtaking views and a tranquil environment. In addition to an a-la-carte menu, the restaurant also offers an authentic Caribbean brunch Monday through Saturday from 12:30 PM to 3 PM. Sunday has a slightly more upscale brunch menu, with the option to enjoy a romantic meal for two on the beach. With an outdoor bar, cushions to sit on, and more for parents, it's certainly a wonderful atmosphere.
Best Dinner Restaurants in Aruba for Families
Next time you need the best dinner restaurants in Aruba for families, these following choices should have you covered in terms of great vibes and delicious dishes. Stay tuned to hear more!
Quinta del Carmen
Quinta del Carmen is one of the best dinner restaurants in Aruba for families. Located in Oranjestad, this establishment is relatively "new" to Aruba, but still worth checking out for a more upscale meal. I suggest getting a reservation to sit in the front, not the back terrace or inside. With gorgeous flowers and a historic feel, the restaurant has great food and a charming atmosphere.
In addition to a regular menu with a variety of seafood, there's a tapas menu with smaller plates that kids may like more, such as pork belly crips or cheese balls. There are also lots of interesting drinks for parents, like lychee martinis or pineapple margaritas. I recommend trying the chocolate mousse dessert!
Discover the best Aruba activities for families on our list of 12 Things To Do In Aruba With Kids!
Papiamento Restaurant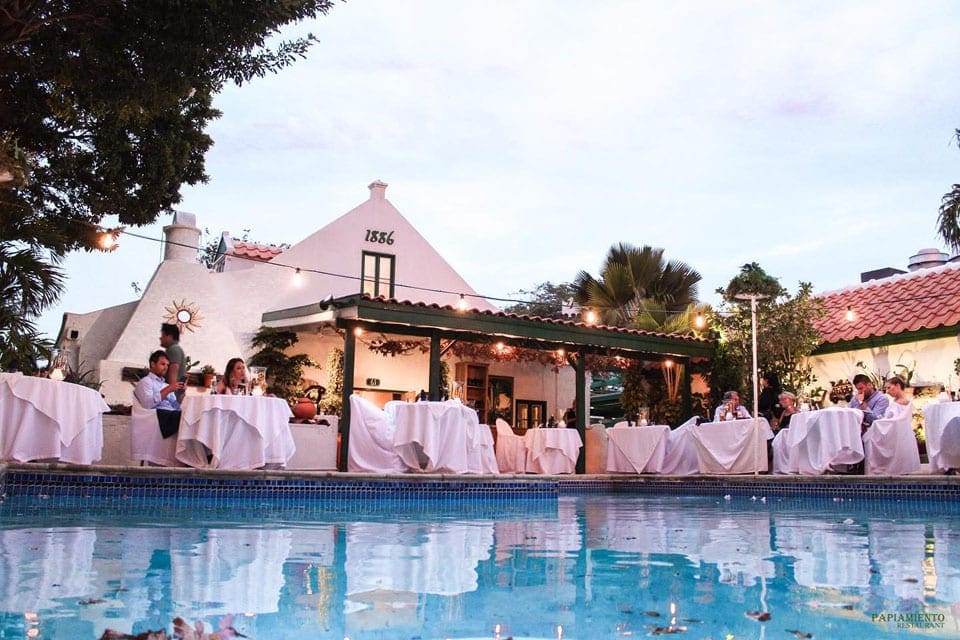 Papiamento Restaurant is an especially fun restaurant in Oranjestad to visit with kids. Housed in a historic manor, you can enjoy a magical dinner in a lush garden next to a pool, surrounded by twinkling lights. Specializing in authentic Aruban food with a modern twist, your kids will love this place because their meals can be served on a hot stone for them to "cook."
As one of the best restaurants in Aruba for families, there is a special kids' menu that includes filet mignon, shrimp, and pan-fried grouper, it's definitely a better option for kids who like fish. They are super quick here with the kid's meals, which is always a plus. Adult entrees rotate, and there's also an a-la-carte menu with rib-eye, veal, and various seafood options.
Pinchos Grill & Bar
Families come to Pinchos Grill & Bar for great food and a very pretty waterfront setting. Located in Oranjestad, this laidback chic grill is ideal for a casual dinner. I recommend reserving a seat near the edge of the dock so you can feed the fish. Kids will love keeping busy while you wait for your food!
On the menu, there are options for adults like seafood ceviche, seared tuna, Angus rib-eye, etc. Meanwhile, kids have their own special menu to choose from, with grilled cheese, burgers, and chicken fingers. There are vegan options as well. Order the chocolate cake for dessert – it's incredible! Certainly, this is one of the best restaurants in Aruba for families.
Barefoot Restaurant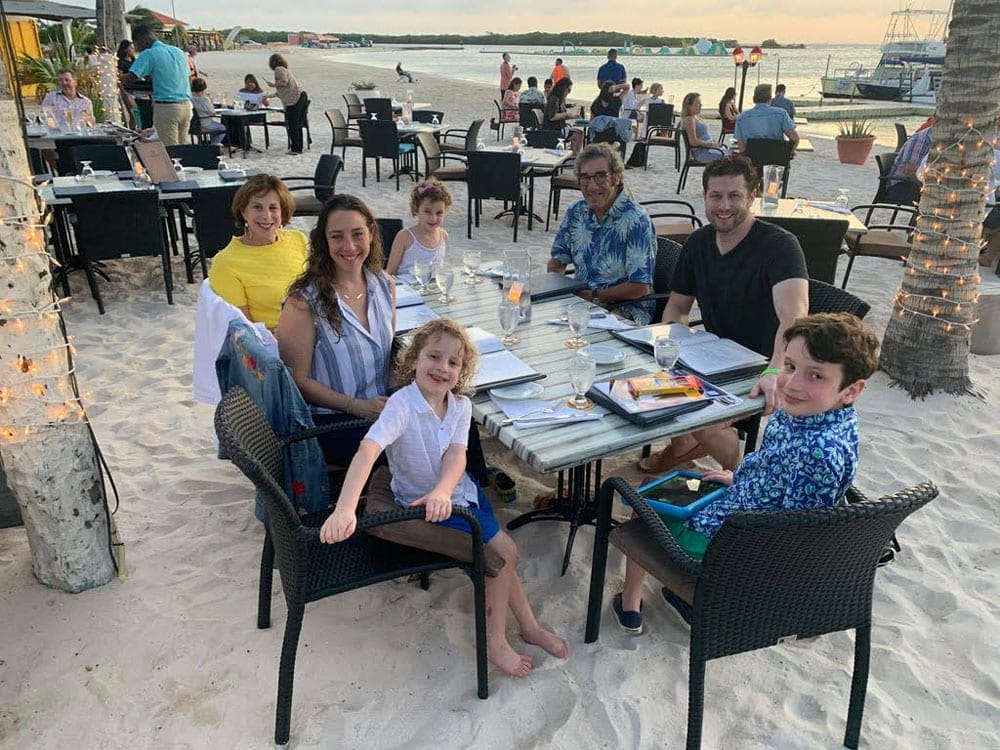 Barefoot Restaurant is beach dining at its best. Located along the beautiful ocean in Oranjestad, it's especially nice for dinner and to catch the sunset afterward. But if you miss that window, don't worry! It's still beautiful outside with twinkly lights in the trees. Get ready to eat delicious food with your feet in the sand.
On the menu, you'll find anything from garlic shrimp to tenderloin & truffle, sirloin steak, mushroom risotto, and surf & turf. Kids can choose from a children's menu with chicken nuggets, fish fingers, pasta with butter, etc. Or, they can request one of the regular menu options in a smaller portion size. Don't forget to bring a sand toy for the kids!
Madame Janette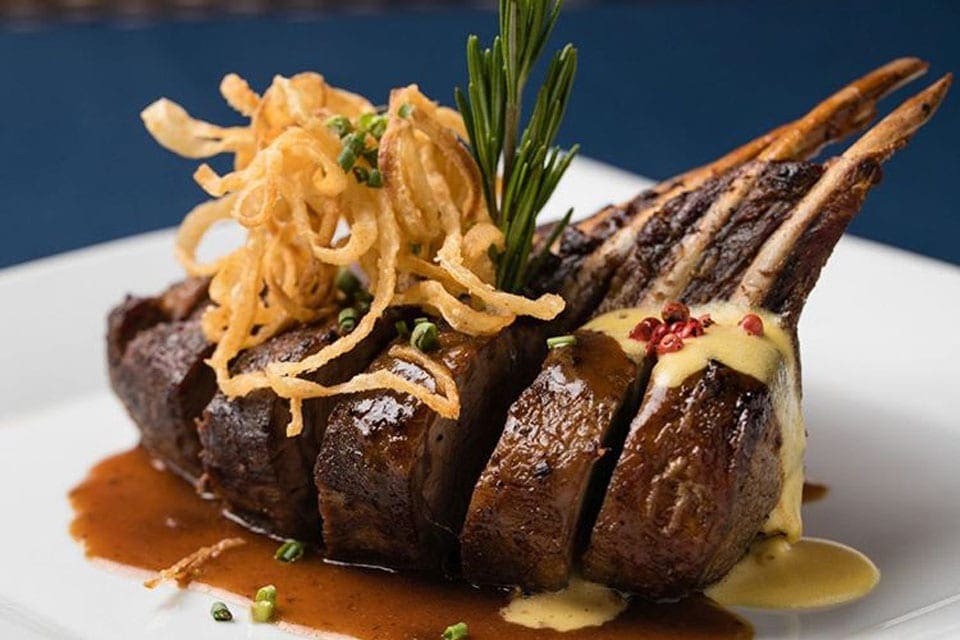 For fine dining in Aruba, look no further than Madame Janette for dinner. Located near Eagle Beach, it has amazing food, a lively outdoor atmosphere, and live music. Though it's probably not a good option for most kids, adventurous eaters will find a lot to love on the experimental menu. A must-order item is an almond-crusted grouper (sauce on the side); I get it every single time! My husband went with the Adobo shrimp dish and loved it and a great appetizer option is the Bang Bang shrimp. This is an Aruba classic and all of the dishes and sides are amazing. Get the fried Oreos for dessert (if they are not served hot, send them back!)
Wilhelmina Restaurant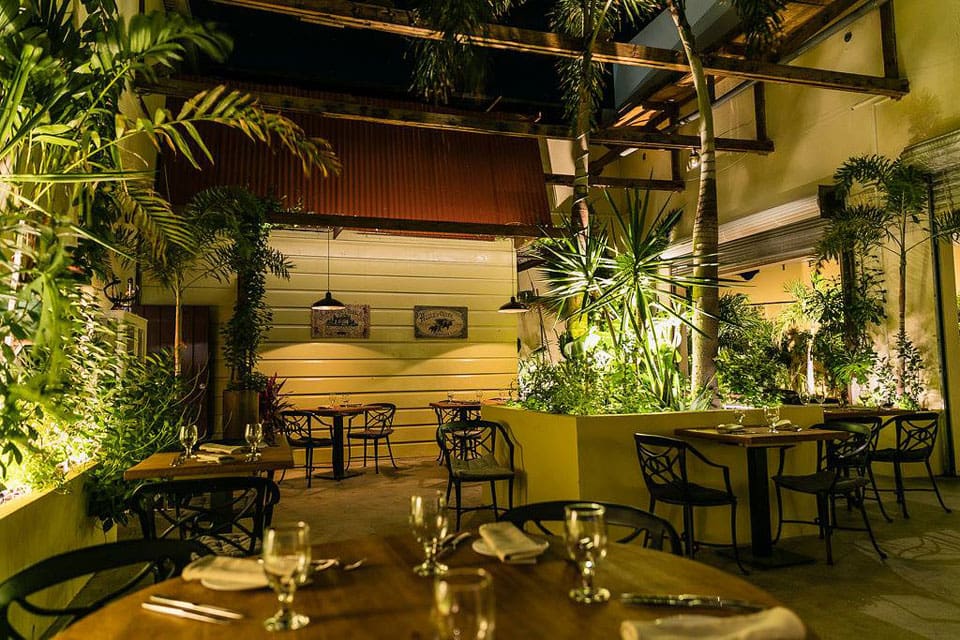 Looking for a date night option in Aruba? Try Wilhelmina Restaurant in Oranjestad for your next romantic dinner! At this adults-only spot downtown, parents can enjoy an elegant meal in a "speakeasy city garden." It's just a few years old, located next to El Guacho, and has excellent food and service. It will have you in the mood for romance from the minute you walk in! On the a-la-carte menu, you can try the catch of the day, braised beef short ribs, and other delicious options. There's also an extensive wine menu to pair with your meal, plus decadent desserts.
More Tips for Eating in Aruba with Kids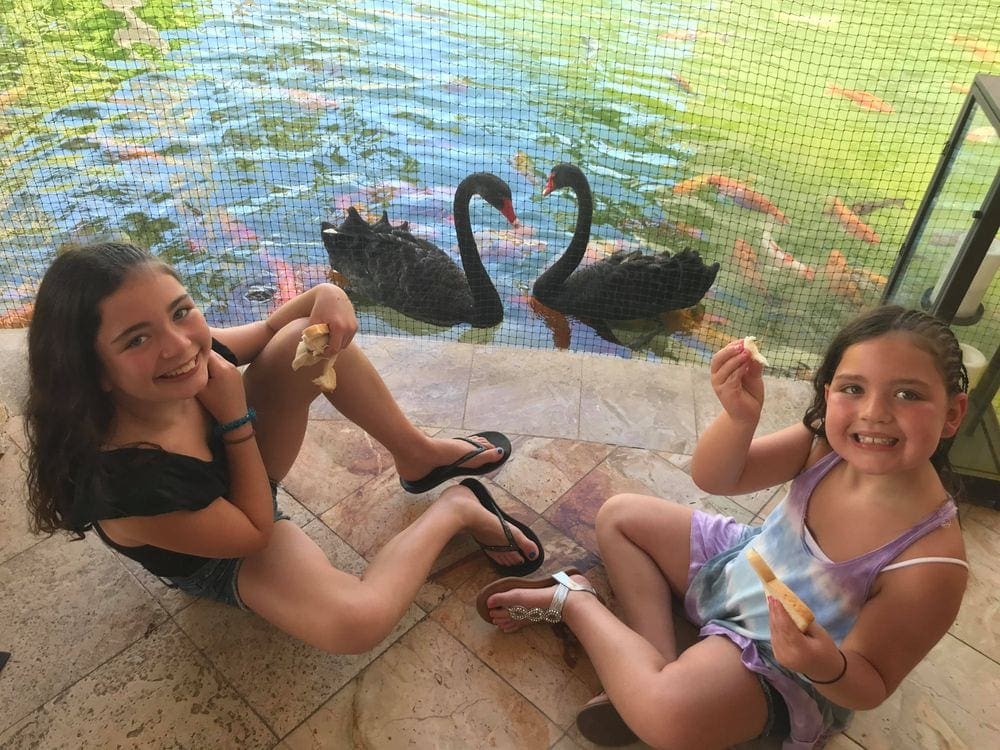 Need a few more tips for tackling the best restaurants in Aruba for families? Firstly, you'll get a more authentic Aruba experience by avoiding the more touristy restaurants downtown by the high rises. A warning though: the meals are not cheap! Even affordable options here tend to be a bit pricier than what we'd expect back home in the United States, so keep this in mind. Also, with the exception of a few places, the service goes at two speeds: slow and extra slow. Bring crayons for the kids and give them a snack beforehand so you can truly enjoy the many delicious meals that await you in the many family-friendly Aruba restaurants!
Looking for things to do in Aruba, get your tickets for the best family-friendly Aruba attractions! You can also look into Get Your Guide for more amazing tours and attractions on the island.
Happy Travels!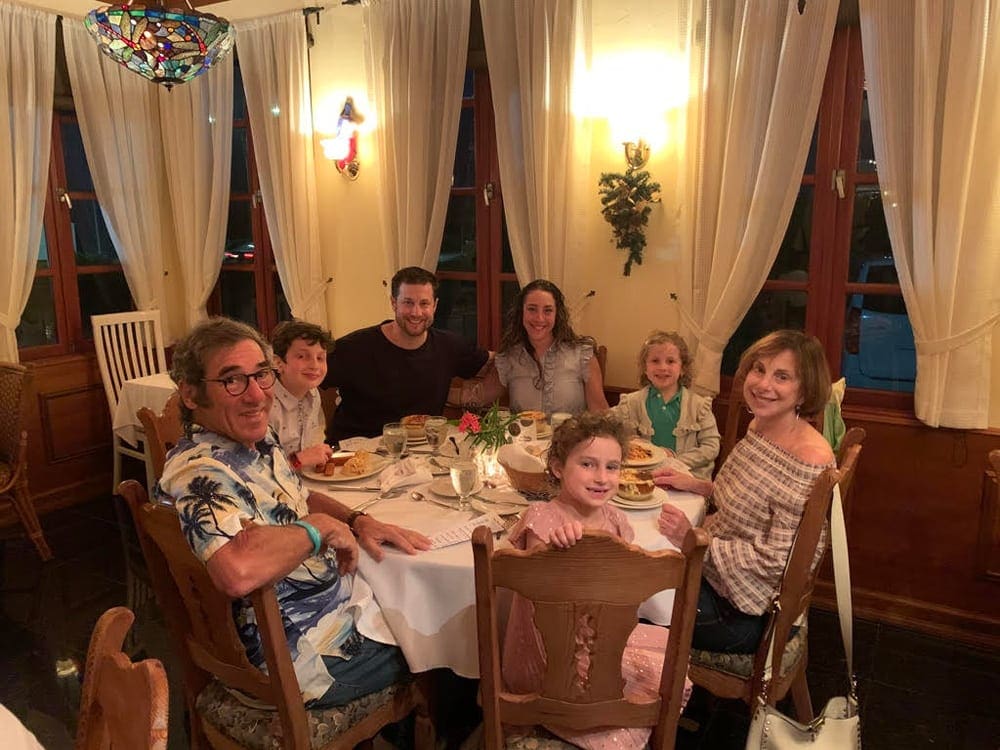 We hope you liked this list of 11 Amazing Restaurants In Aruba For Families! With beautiful views, delicious food, and great service, we're sure you'll love your time on this family-friendly Caribbean island. Enjoy Aruba with your kids!
All About Aruba With Kids: Important Information You Need to Know
*Due to the COVID-19 pandemic, some of the attractions, accommodations, or things to do on this list may be closed. Please ensure availability before making your decision.
*This post may contain affiliate links that may earn us a small commission, at no additional cost to you. Affiliate links in no way inform the hotels, sights, products, or other recommendations included in our articles. All opinions and recommendations expressed here are compiled from submissions submitted by the generous members of our Families Who Love To Travel community.
READ NEXT: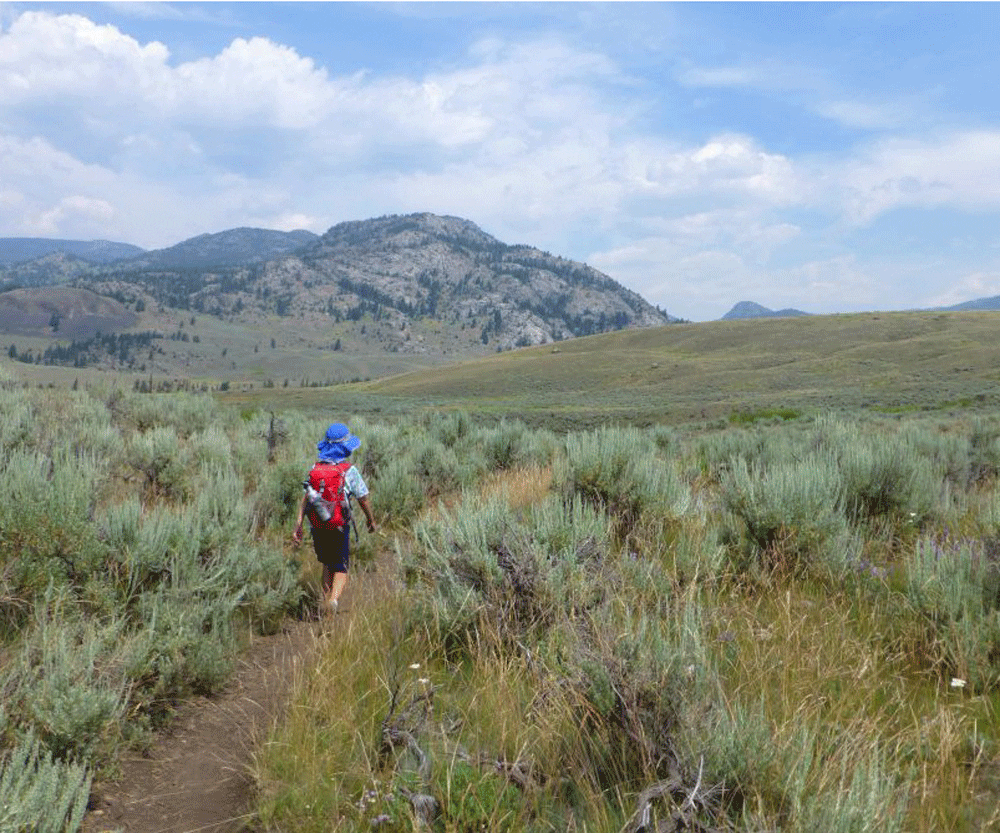 Everyone knows that Yellowstone National Park makes for a classic family vacation. Strolling the boardwalks...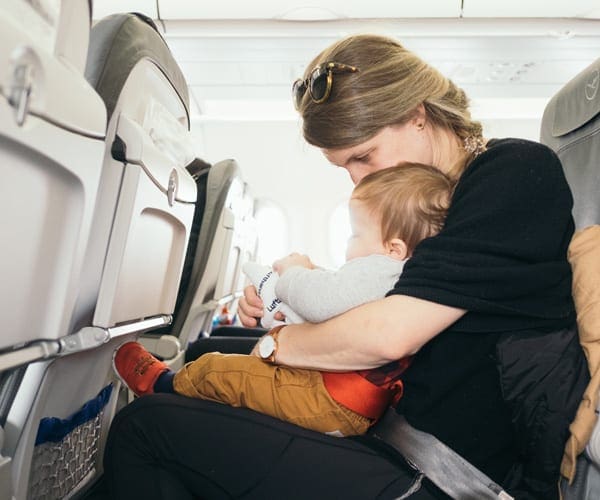 Families Who Love To Travel contributor Meghan Oaks provides her 10 best tips for your...