Some of the best East Coast safaris and animal parks for families await your next adventure! Who wouldn't love a trek to Africa to visit tigers, giraffes, and other exotic animals? Yet many who lack the budget or time are always left seeking alternatives. Luckily for those in or near the United States, destinations like the East Coast offer similar experiences for a fraction of the cost! In fact, there are so many magical safaris; some may even find it hard to choose which is best to visit. That's why Families Love Travel has compiled this list of Fun U.S. East Coast Safaris and Animal Parks for Families! From a visit to Six Flags in New Jersey to a Lion Country Safari in Palm Beach, animal-loving children will treasure these memories for years to come!
Six Flags Great Adventure & Safari
Jackson, New Jersey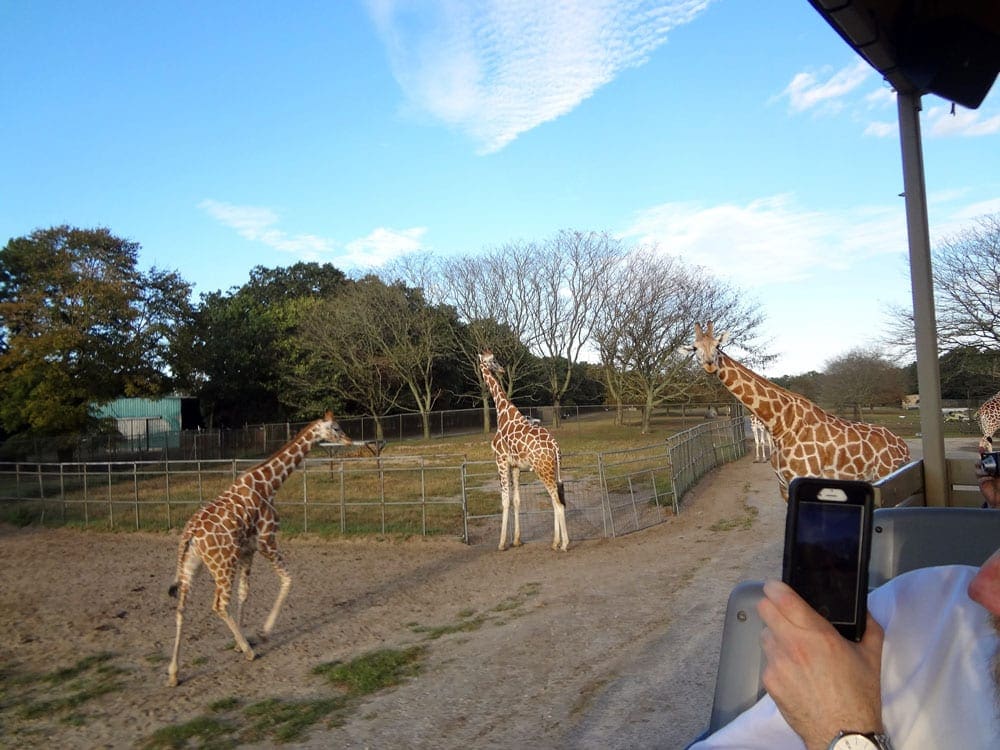 As one of the best East Coast animal safaris and encounters for families, Six Flags Safari is like a giant family wonderland! Located in Jackson, New Jersey, this park boasts 1,200 animals from six continents across a 350-acre preserve. Kids will love every minute of this experience, between spotting elephants, rhinos, tigers, giraffes, and more during an hour-long ride. You'll also pass through designated habitats, like The Americas, Africa, and Wild Plains, to learn how they're unique! Of course, the best part is you'll stay comfortable within your car — and the adrenaline rush won't cost you much. Six Flag's Safari Adventure is included in your theme park admission! This wonderful attraction also lasts 45 minutes, though we recommend visiting earlier in the day before wait times become lengthy. Definitely make the most of your visit here! Finally, be sure to make a reservation.
Other Experiences in the Park
Looking for more outdoor fun at one of the best safari zoos? Six Flags Great Adventure & Safari also offers more opportunities to see these glorious creatures up close! In the popular Safari Off-Road Adventure, only available in the spring, a skilled driver will take families near wandering wild animals in their natural habitats. Keep an eye out for Vietnamese pot-bellied pigs and other exotic creatures! Afterward, the driver will also stop at Camp Aventura, where kids can zip line, pet reptiles, or feed birds. With so much to offer, this is truly one of the best drive-through safari parks near New Jersey!
RELATED: A Day At The Bay: Visiting Monterey Bay Aquarium With Kids
Virginia Safari Park
Natural Bridge, Virginia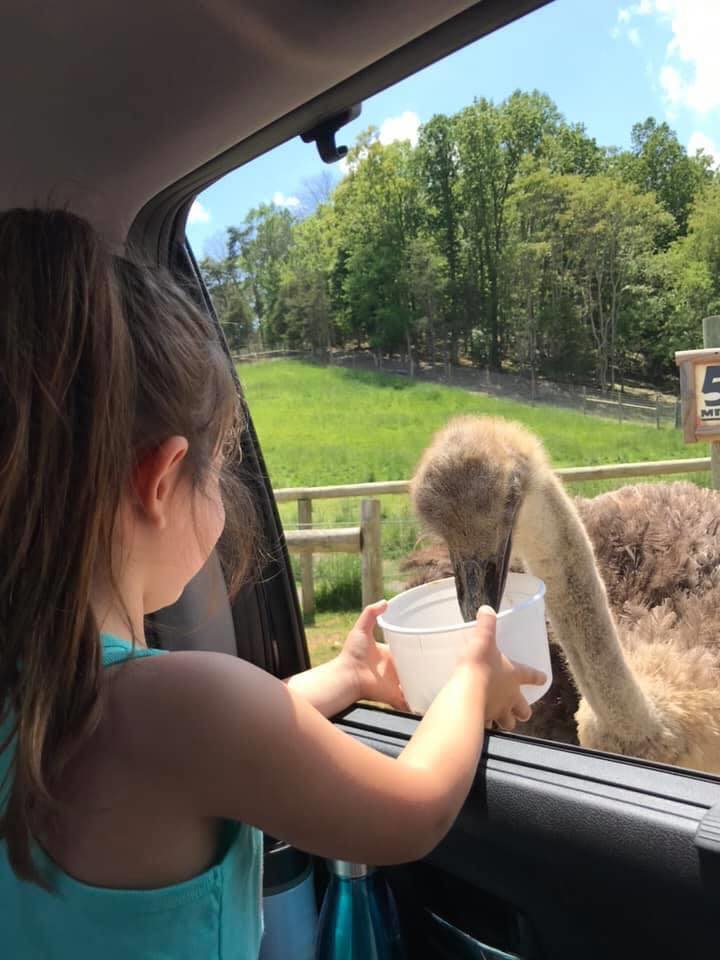 Photo Courtesy: Eve Ghiold, Diana Neal
Virginia Safari Park is the only of its kind in the state! Families who embark on this drive-through safari adventure will be fully immersed in Virginia's natural environment, as hundreds of animals frolic across this 180-acre property. In fact, this safari animal park is entirely focused on a laid-back philosophy, letting animals roam free to follow their instincts. Drive your vehicle over three miles of gravel road set against the gorgeous Blue Ridge Mountains in the Shenandoah Valley. Along the way, appreciate elks gazing, gazelles prancing by your windows, and even the occasional zebra sighting. Take as much time as you want to explore and feed the animals through your windows!
Other Experiences in the Park
Virginia Safari Park, one of the best drive-through safari parks on the East Coast, also showcases additional chances to tour its property! Take a wagon ride around the park to receive a behind-the-scenes tour. Or, enjoy the Safari Village Walk-Thru Area, where kids can spot tigers, kangaroos, and penguins, and even feed an 18-foot tall giraffe! There's also an aviary highlighting various bird species native to the area, as well as a Petting Zoo for little ones to interact with animals up close. Pet pot-bellied pigs, chickens, baby llamas, and all your barnyard favorites!
Kilimanjaro Safaris at Disney's Animal Kingdom
Orlando, Florida
Photo Courtesy: Jasmine Virginia Borron
Kilimanjaro Safari is Disney World's premier animal encounter experience! Located within Disney's Animal Kingdom, this attraction allows families to explore the Harambe Wildlife Reserve through an open-air vehicle. Cruise down picturesque landscapes ranging from sprawling plains to rocky wetlands while learning fun facts about the animals galavanting free before you! Though only twenty minutes, Kilimanjaro is a fantastic break from the theme-park chaos, particularly for the educational value you'll receive from the expert tour guide. Spot African lions, giraffes, elephants, cheetahs, and so many more amazing photo opportunities on this unique visit to Disney World!
Other Experiences in the Park
Luckily, outdoor fun doesn't have to stop there at this safari animal park! Disney World's Animal Kingdom Theme Park, one of the best drive-through safari parks near Orlando, offers families anything from rainforest adventure rides to character-led animal performances, and a Conservation Station featuring real fossils! To see the Harambe Wildlife Reserve from a different vantage point by night, you can also take an After-Dark Safari Tour! Or, test your bravery across trapeze bridges and obstacle courses through a Wild Africa Trek, a VIP expedition perfect for older children or teens. No wonder this is one of the best East Coast animal safaris and encounters for families!
SeaWorld & Aquatica – Two great parks. One great deal.
Pine Mountain Wild Animal Safari
Pine Mountain, Georgia
Pine Mountain Wild Animal Safari was designed with little ones in mind! This affordable park is especially appealing to children aged three to twelve, helping growing imaginations develop a lifelong love of animals and nature. Arrive early to ensure you have plenty of time to tour the park at your own pace (and a few dollars to buy some regulated treats to feed the cuddly creatures!). Along the 3.5-mile drive, families will have endless opportunities to encounter hundreds of exotic animals, including many who will approach your car directly to say hello! Feed a giraffe, watch water buffalo roam free, and also come face-to-face with a slobbering camel. Visitors of all ages always leave here with wide grins to remember the experience!
Other Experiences in the Park
Pine Mountain Wild Animal Safari offers various attractions included in its admission ticket. If you don't want to dirty your own car, for example, take a complimentary bus tour led by an entertaining guide. Or, rent one of the popular Zebra vans to drive through at your leisure! Many contributors recommend the rental van to avoid car scratches, as many animals will be coming right up to your vehicle. As an alternative to the drive-in experience, Pine Mountain also offers a walk-about area, where you can spot Bengal tigers, peacocks, and more while stretching your legs! With so much to offer, this is truly one of the best drive-through safari parks on the East Coast for kids.
READ NEXT: Exciting West Coast Safaris and Animal Parks for Families
Lion Country Safari
Palm Beach County, Florida
Lion Country Safari is a one-of-a-kind Florida experience! Featuring a drive-through and walk-in safari, a group of entrepreneurs developed it to bring an authentic African experience to the U.S. South Florida was the perfect location because of the warm climate and plentiful land! Luckily, families can still enjoy their fruitful idea today, whether on foot or in a vehicle. In the spirit of Lion Country Safari being the first U.S. drive-through safari, however, definitely tour the preserve via car first! Split into sections like Gir Forest and Las Pampas; the park is home to various wildlife visible from your window. Kids can spot African lions, ostriches, wildebeests, and more as you traverse through 600 acres of almost 1,000 animals.
Other Experiences in the Park
As one of the best safari zoos, Lion Country Safari also provides alternate ways to meet its furry friends! Get an entirely different view from the Safari Queen. On this boat ride, kids will learn more about the past and present animal inhabitants of Lake Shanalee (imagine colorful spider monkeys, siamangs, and more!). Then, top it all off with a visit to the amusement park, a trip down the water slides, and a round of mini-golf. Or, experience the walk-through SafariWorld by feeding some giraffes, petting a goat, or strolling the aviary!
Southwick's Zoo
Mendon, Massachusetts
Southwick's Zoo is home to more than 850 animals, including 150 species from around the world. Known as the most extensive New England zoological experience, it's one of the best East Coast safaris for families! When you visit, you'll encounter animals like lions, tigers, sloths, white rhinos, and many more in naturalistic habitats. Not only is there much to see at this wild animal park, but along the way, your kids will learn interesting facts about the creatures. One such learning opportunity is provided by EARTH Ltd, a non-profit conservation and education organization located within the park. If you know you'll be back, or live nearby, consider becoming a member of EARTH for great discounts and learning opportunities like their Wildlife Adventure Programs. Even if you don't become a member, you'll want to take advantage of EARTH's onsite presentations or the Rhino Encounter.
Other Experiences in the Park
A Zoofari Drive-Thru tour lets families drive in the comfort of their own vehicle like they're in a wild safari park. Not only will you get to see the animals at one of the best East Coast safaris for families, but if you download the audio tour, you'll learn more about them too. When you're comfortable visiting up close, there are several animal encounters to check out. Alongside Rhino Encounters, there are also Giraffe Encounters and Sloth Encounters. These all give families behind-the-scenes opportunities to learn (and sometimes feed and/or touch) the animals. In addition to the amazing animal encounters, Southwick's Zoo also has other activities to entertain your family. Your kids will love the rides, the maze, and even the Soaring Eagle Zipline!
Happy Travels!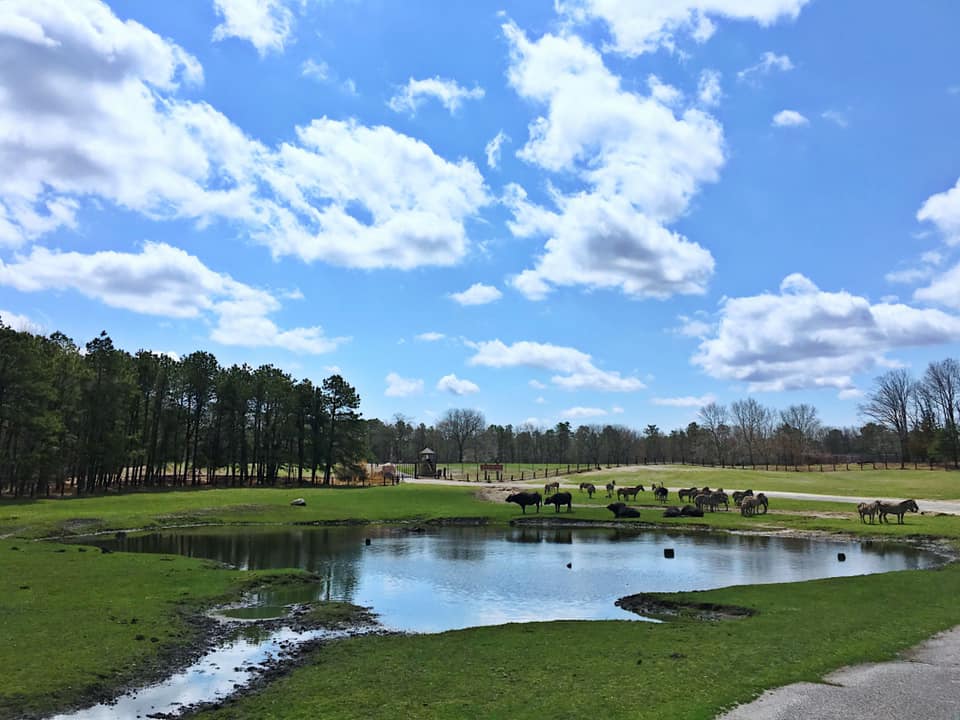 As always, this article featuring 6 Fun US East Coast Safaris and Animal Parks for Families would not have been as helpful, informed, or family-friendly without the contributions and input from the amazing members of our Facebook group, Families Who Love To Travel. With so many great options for East Coast animal safaris and encounters for families, we are confident this list helped you choose the best option for your family. We hope this article inspires tons of family fun for you and your kids this summer!
*This post may contain affiliate links that may earn us a small commission, at no additional cost to you. Affiliate links in no way inform the hotels, sights, products, or other recommendations included in our articles. All opinions and recommendations expressed here are compiled from submissions submitted by the generous members of our Families Who Love To Travel community.
Read More: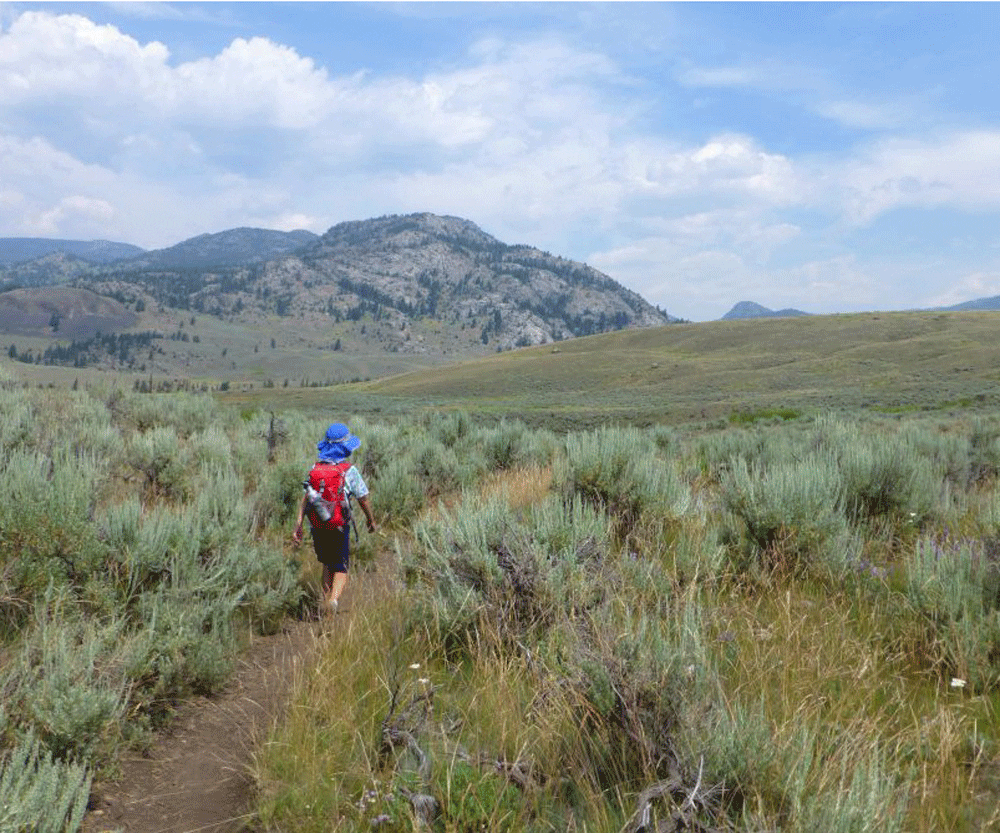 Everyone knows that Yellowstone National Park makes for a classic family vacation. Strolling the boardwalks...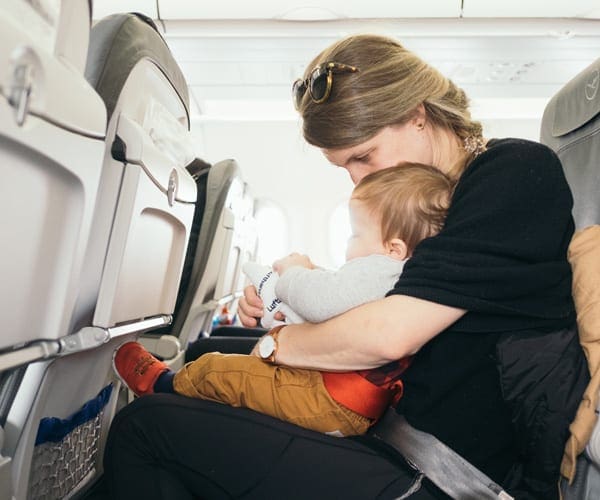 Families Who Love To Travel contributor Meghan Oaks provides her 10 best tips for your...