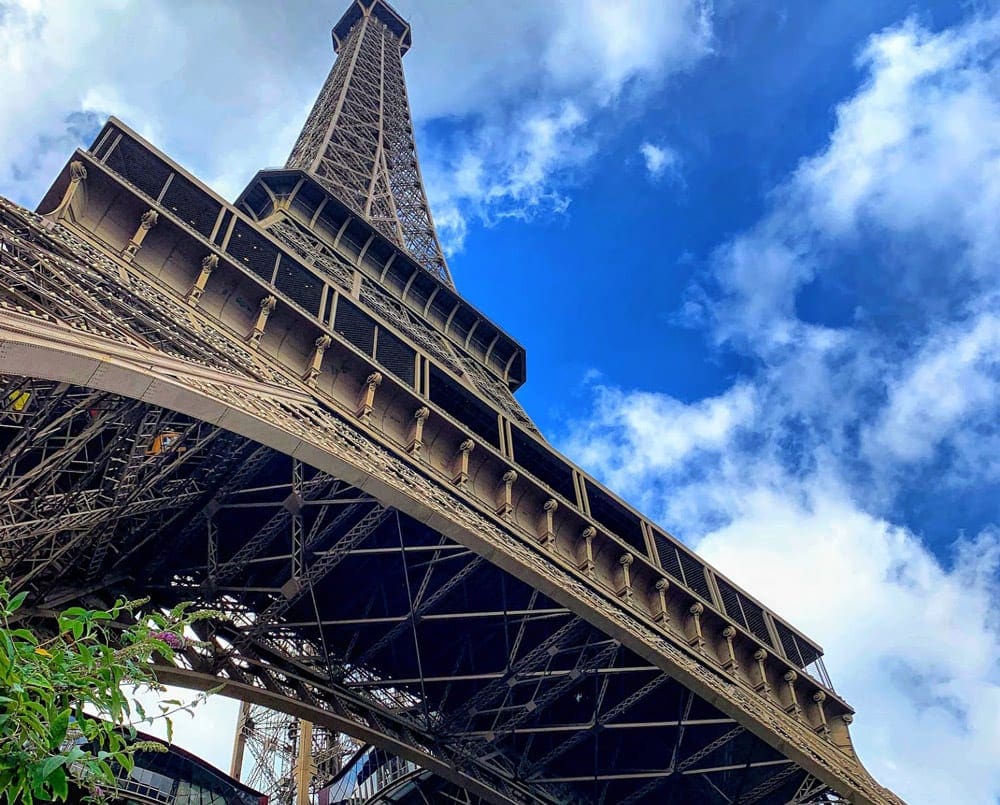 What's on your family's vacation bucket list? Maybe it's seeing the pyramids in Egypt. Or, snorkeling the Great Barrier Reef, making pasta in Italy, or glamping under the Montana stars. One of the most unique, hassle-free ways to travel with your family is with a guided vacation with Adventures by Disney: Disney Family Vacations.
You won't meet Mickey Mouse or Cinderella on your tour (unless you choose the Southern California/Disneyland Adventure). But you'll be immersed in the local culture. Plus, exclusive insider access to an expertly curated, luxury itinerary! You'll also have the service and safety you'd expect from traveling with Disney. Adventures by Disney is Disney's most exclusive travel product with the highest guest rating of any Disney Destination. Since many families have never heard of Adventures by Disney, I'm here to fill you in. Here's everything you need to know before selecting and booking your Adventures by Disney! 
Are My Kids the Right Ages for Adventures by Disney?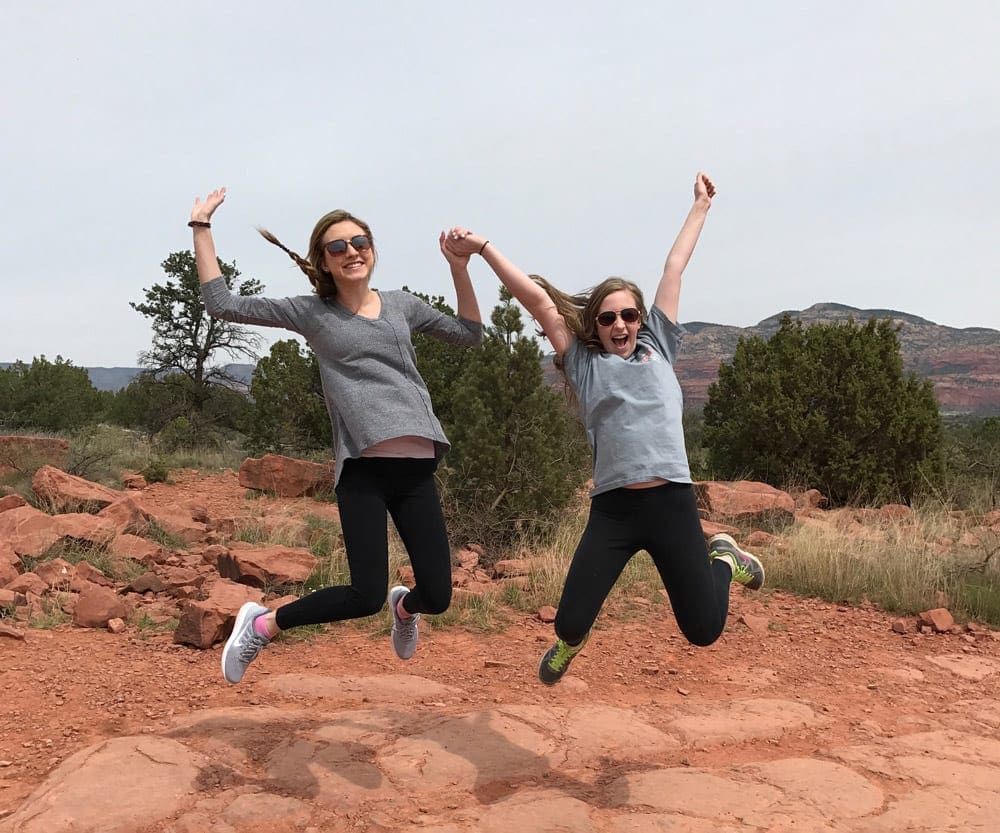 First and foremost, you may be asking yourself: are my kids old enough to take an Adventures by Disney trip? Children under the age of 4 are not able to take a guided family vacation Adventures by Disney group itineraries. (You can consider a private Adventure if you have a younger child who would not be old enough.) Most trips have a recommended age of 6, and many are recommended for ages 8 and up.
Once you decide to take your child(ren) on an Adventures by Disney trip, they'll thrive with the other Junior Adventurers. And, they are likely to make great new friends! The Adventure Guides often treat the children to special surprises, treats, games, and prizes. At times, they might have the option to separate from the adults while touring. (But sometimes the adults join in the kids' activities too!)
Teenagers can be a hard-to-please group, but Adventures by Disney is sure to enthrall them with an unforgettable experience. They can have as much or as little independence as they please. Is your teen more adventurous than you are? Don't worry — families may choose to split up for certain activities with your permission. Your thrill-seeking teen can participate in these activities with other teens and the Adventure Guides while you enjoy a more serene alternative.
Most Adventures include a Junior Adventurer Night for the kids to have an evening off from their parents. The Adventure Guides host dinner, activities, and a Disney movie while the adults have some time to themselves. Junior Adventures are usually 12 and under. However, we've found that even teens want to join in on Junior Adventurer Night. The kids of all ages bond and become a family.
To plan an unforgettable vacation, check out these Best Things To Do In Iceland With Kids!
Where Can I Travel with Adventures by Disney?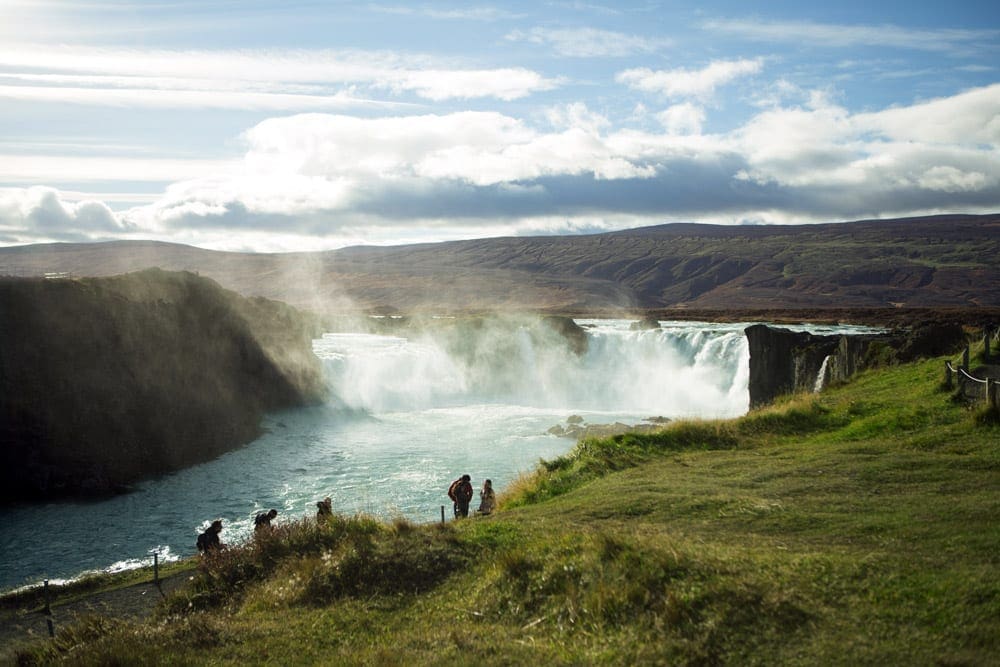 Adventures by Disney is now traveling to destinations on all seven continents. Explore our nation's national parks in Wyoming, Montana, or Alaska. See wild animals on a safari in South Africa, explore castles in Europe; or explore the diverse ecosystems in the Galapagos. Adventures by Disney can take you there on a hassle-free, almost all-inclusive luxury vacation. For travelers looking for the best tour company to hire for a family vacation, Adventures by Disney offers Land Tours (including Short Escapes), Private Adventures, Family Friendly Luxury River Cruises, and Expedition Cruises. There are over 40 Adventures across 7 continents! 
To book your next stay in Orlando, consult this list ofThe Best Disney Moderate Resorts For Families!
Western and Central Europe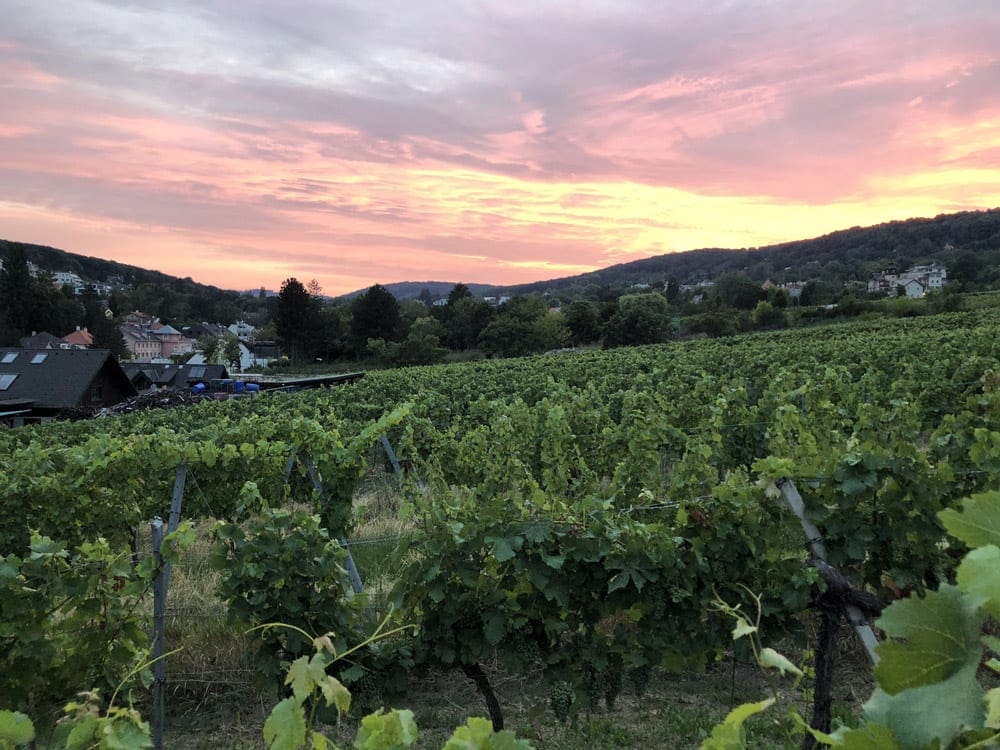 Adventures by Disney land tours range in length from 3-day "short escapes" to 12-day vacations and are always led by two guides — one Disney Cast Member and one guide from the destination. All land Adventures include hotels, transfers, tours and activities, most meals, and gratuities for everyone but your Adventure guides. If you want to travel to Europe but are concerned your kids will be bored or uninterested, Adventures by Disney is the way to go. Traveling with other kids and engaging guides will take those worries away!
Italy's seven-night itinerary to Rome, Florence, and Venice is one of the most popular. As is the Greece 9-night Adventure which takes you from the ancient Acropolis to the gorgeous blue waters of the Aegean Sea.  There are many other European options including England and France, Ireland, Scotland, Portugal, Spain, Germany, Iceland, Norway, Italy and Switzerland, Italy's Amalfi Coast, and Central Europe (Poland, Czech Republic, and Austria). (My first Adventure was the Central Europe itinerary.) 
If you're searching for the best family tours in Northern Europe, Adventures by Disney offers short escapes to Amsterdam, Copenhagen, or Paris (which can be combined with an Adventures by Disney River Cruise. Short escapes are also available in London, Paris, or Rome.
Asia, Africa, Australia, The Americas, and Beyond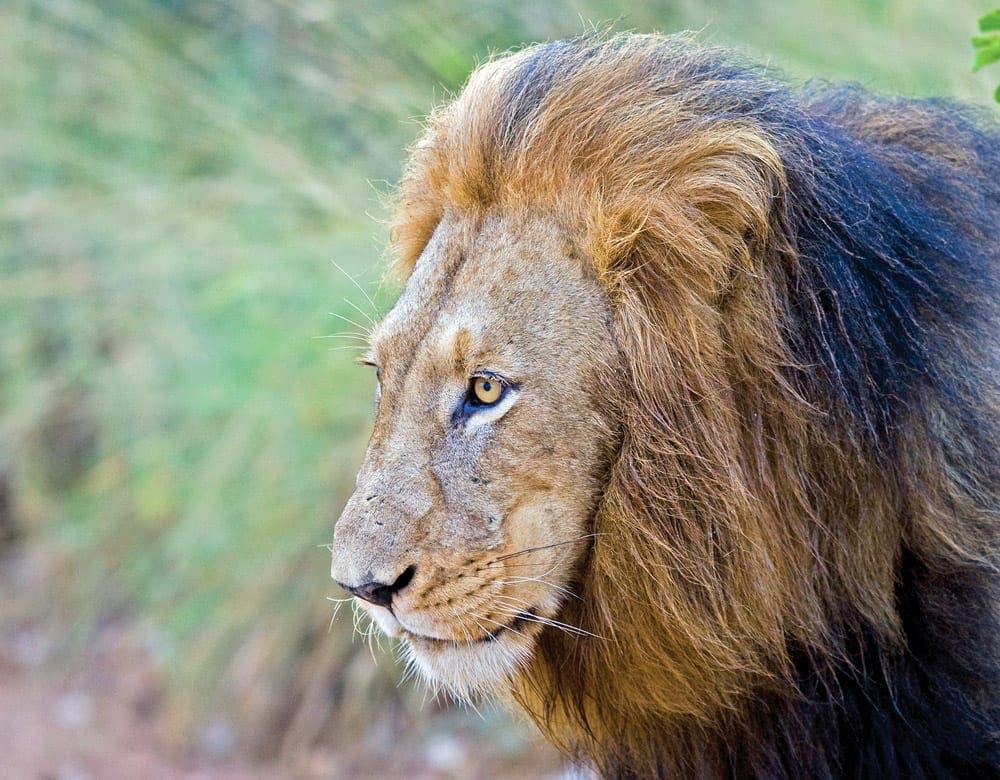 Adventures by Disney, the best family tour company in the United States, also offer trips to more "exotic" locations. This includes Australia, New Zealand, Egypt, South East Asia, Japan, China, and South Africa. This is truly the best way to travel to immerse yourself in the culture, food, history, and fun of each area. Meanwhile, you'll know that Disney "has your back" in terms of safety and security. In the Americas, you can zip line, white water raft, soak in hot springs in Costa Rica, or explore Incan ruins and hike Machu Picchu in Peru. If you prefer to explore the United States, Adventures by Disney elevates the typical family vacation with truly hassle-free experiences. 

Speaking of the best family tours in the United States, my family took the Arizona and Utah Adventure and appreciated that nobody had to drive! We loved the luxury of the Enchantment Resort in Sedona and the more rustic lodge on the rim inside Grand Canyon National Park. Next on our list is the Montana Adventure, which includes glamping under the stars. Or, the Wyoming Adventure which includes a stay at the amazing Brooks Lake Lodge. For true Disney fans, the Southern California and Disneyland Adventure is the pinnacle of VIP Disney access.
Adventure by Disney River Cruises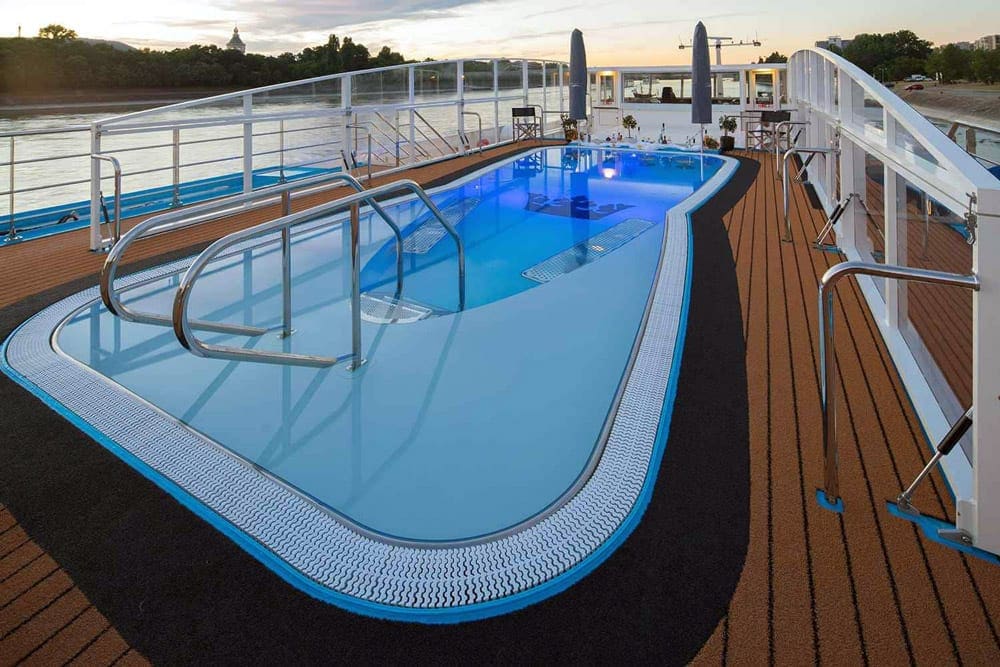 A unique category of Adventures by Disney travel is river cruising. Adventures by Disney conducted careful research and partnered with luxury river cruise line AmaWaterways to create river cruises that are truly family-friendly. They charter the entire river cruise ship and Disney Adventure guides join the AmaWaterways crew to make magic on the Danube, Rhine, and Seine Rivers. River cruises allow you to experience European towns close up from your floating hotel. Many consider these the best family tours in Europe.
Adventures by Disney River Cruising are truly all-inclusive. All guide and crew gratuities, meals, wine and beer at meals, daily cocktail hour, wifi, and of course, excursions, are included. As a huge fan of Disney Cruise Line, I was a bit skeptical about river cruising but I left the Danube River Cruise a true fan. We loved sitting on the deck as we sailed past castles, walking off the ship into small towns, and making new friends at open seating incredible meals.
Adventure by Disney Expedition Cruises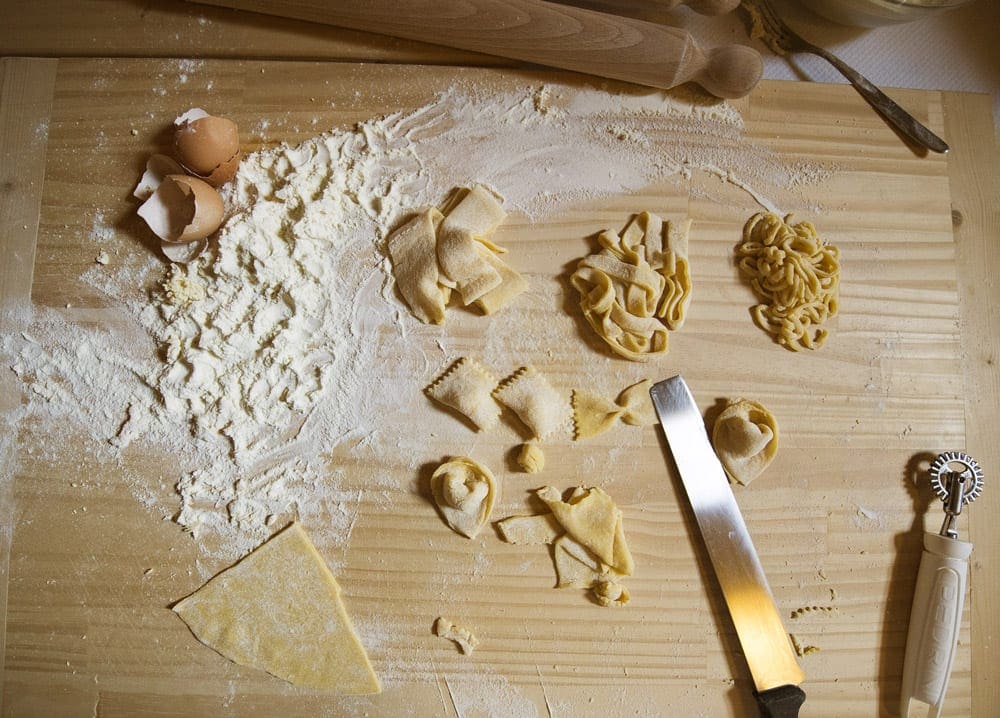 Adventures by Disney has recently launched expedition cruises to Antarctica, the Galapagos, and now the Arctic Circle! Disney partnered with luxury cruise line Ponant to create a unique Antarctica experience for families with kids ages 12 and older. Starting in Buenos Aires, you will fly to Ushuaia and board the gorgeous ship for the Drake Passage and the Antarctic Peninsula. You won't have to worry about a thing, even your parka and boots will be provided. This is definitely one of the best family tours in Antarctica.
Ponant also provides the luxury ship for the Arctic sailing that departs from Oslo and has lots of time to explore the Svalbard Archipelago Glaciers and Fjords. You can also sail on an expedition cruise through the Galapagos Islands to get up close to seals, penguins, and iguanas. No matter which Adventure you start with, you will be ready to plan the next.
What's the Disney Difference for Adventures by Disney?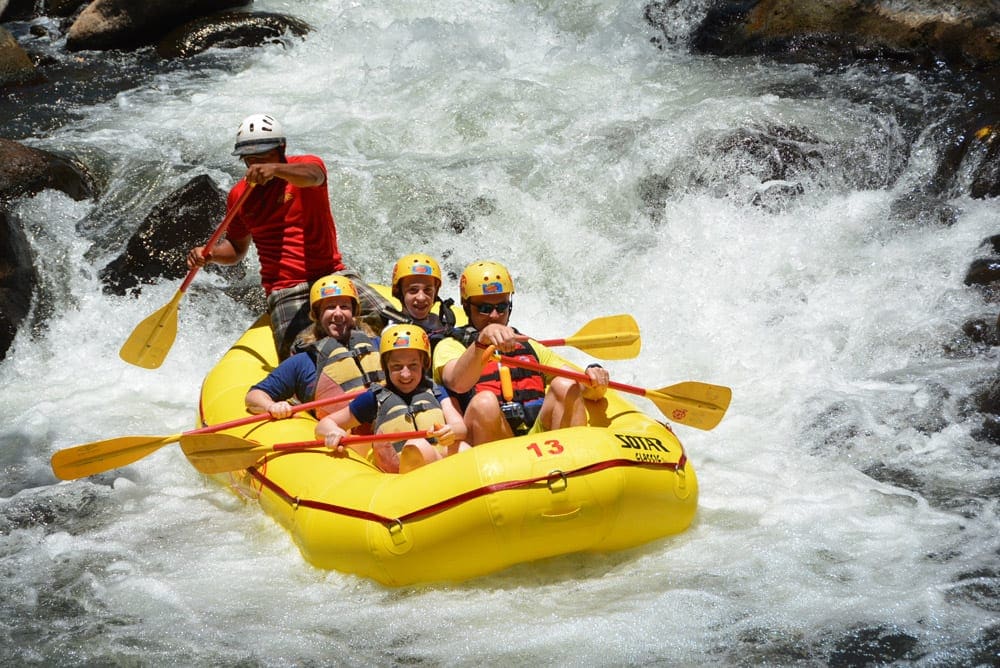 Unless you are taking an Adventures by Disney trip that visits Disneyland (talk about insider access!), you won't see Mickey Mouse on your trip. ABD creates Disney Magic in other ways that are unique to each trip. Pixie dust flies unexpectedly, and we won't spoil those surprises! But the best magic is the unforgettable family bonding that comes from experiencing the world with your family, free of stress or worry.

One of the top reasons to travel with Adventures by Disney is the "paddle of power," opening doors other tour company can't. This allows for exclusive "backstage" access to unique experiences at every destination. On the Poland, Czech Republic, and Austria Adventure, we visited the Vienna Zoo after-hours and had a private dinner in the Emperor's Pavilion. In Italy, you'll have a private after-hours tour of the Vatican museum. Disney is always about storytelling. The Adventure Guides and local experts share the stories of each destination in unforgettable ways. As one of the best family tours in Europe, they also help you keep those memories by taking photos. Then, they'll share them with you, so your entire family can participate!
Who Are the Adventures by Disney Guides?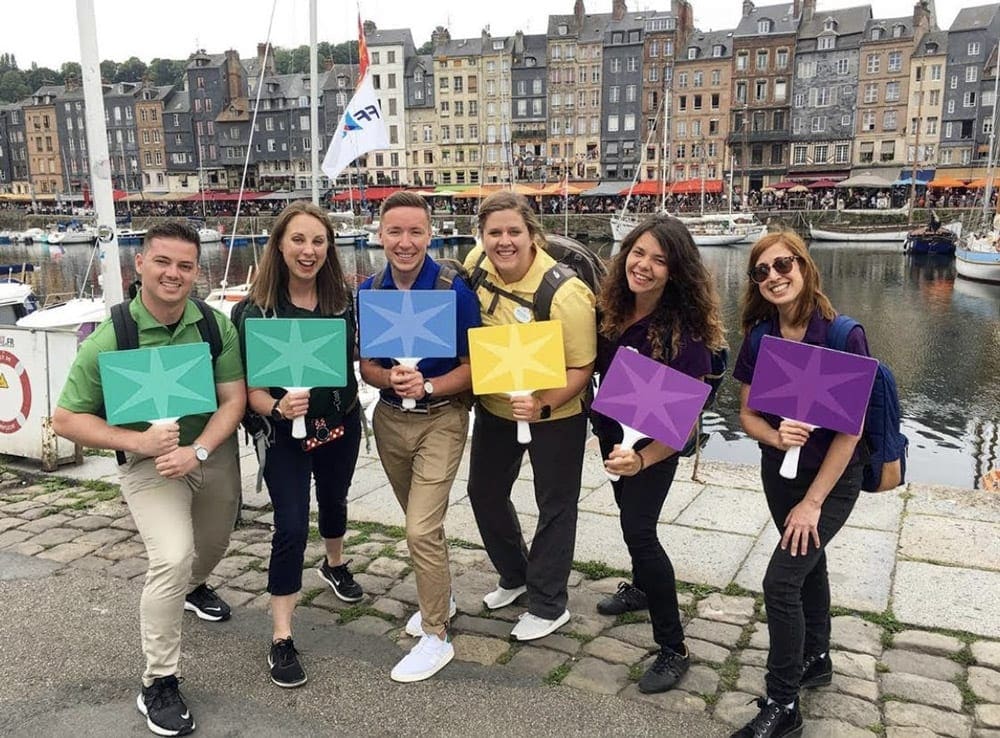 Each Adventures by Disney land tour is led by two Adventure Guides (River Cruises and Expedition Cruises will have more guides proportional to group size). One guide is a Disney Cast Member (Adventure Guides are one of the most competitive positions with Disney!), and the other guide is chosen from the local region. The two guides travel with your group to provide unforgettable service. From the moment you arrive, they take care of everything small and big, including luggage transfers, dietary concerns, snacks and drinks on the coach, coins for bathrooms when needed, and anything unexpected that may arise.
Catch a cold on your Adventure? Your guides will help you find cold medicine when you can't read the labels. Your flight got delayed and is now arriving at 2 am? A guide might personally meet you at the airport to take you to the hotel. In addition to your two Adventure Guides, ABD brings in local experts to each stop of your tour. You may hear from a geologist while sitting at the edge of the Grand Canyon, a costumed historical guide on the streets of Bratislava; or a local fisherman in Norway. As one of the best family tour companies in the United States, they provide the opportunity to authentically engage with the local people, cultures, and traditions.
Where Will I Stay on an Adventures by Disney Family Vacation?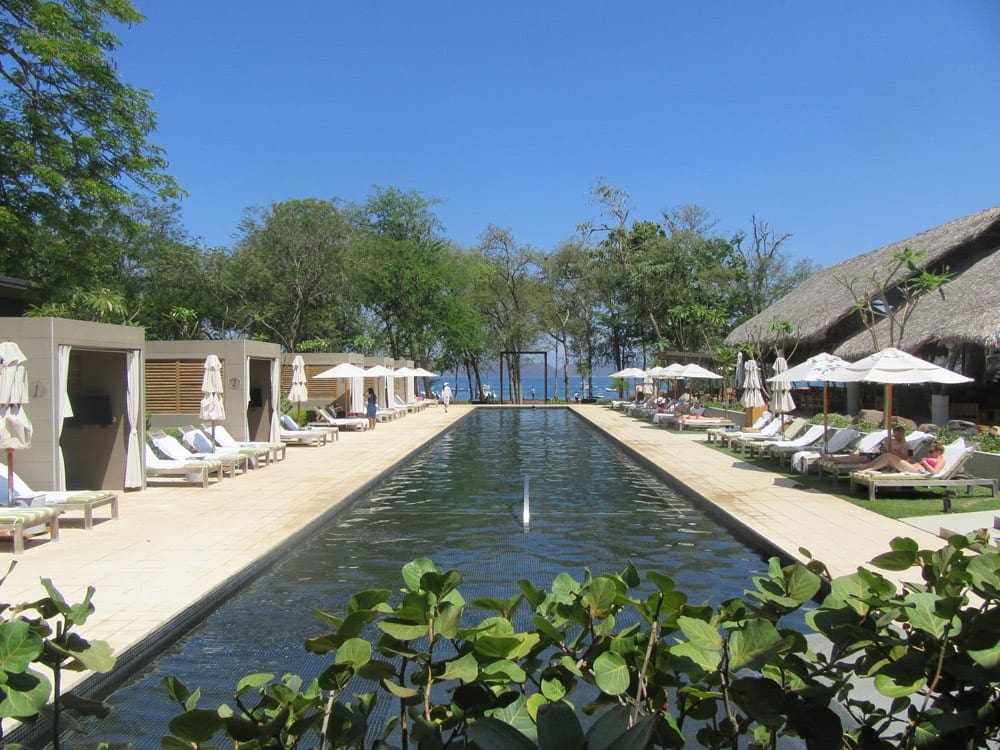 No matter which destination you choose, rest assured Adventures by Disney has selected the highest quality accommodations for you and your family. After you've enjoyed the best family tours in the United States and beyond, The Disney name ensures that hotels will provide the best rooms, connecting rooms when available for families, and top-notch service. Many hotels have pools so that the kids (and adults) can have fun during downtime. It's a great way to make new friends! On some Adventures, you'll also have unique accommodations — a castle in Ireland or a yurt in Montana, for example. Your guides take care of checking in/out and bring your luggage to your room, so all you have to do is show up.
How Is The Food On An Adventures by Disney Family Vacation?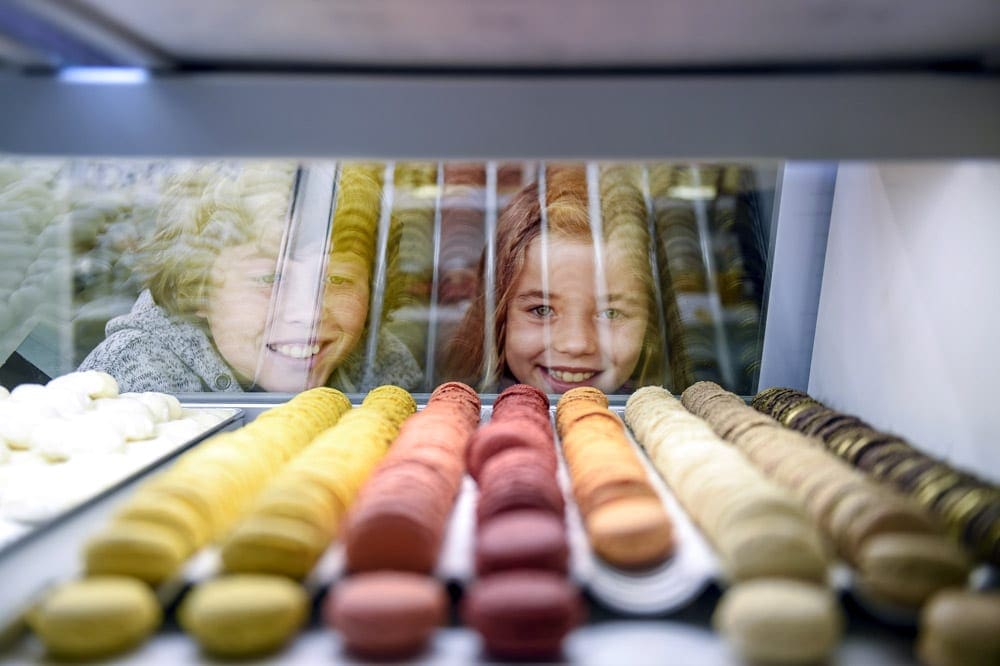 Most (or all) meals are included in the price of your Adventure, depending on your itinerary. The day begins with a fantastic breakfast in the hotel. Then, you will experience the flavors of local cuisines, usually in a private or semi-private setting with your Adventure group. Those with more adventurous palates will have the opportunity to try new foods unique to a particular culture. And for picky eaters of all ages, there will always be more mainstream options. During free time and meals on your own, the Adventure Guides are great at making recommendations.
As with other Disney destinations, ABD is extremely accommodating of allergies and dietary restrictions. For example, when a fellow Adventurer had an extremely sensitive peanut allergy, the Adventure guides ensured that no peanut products were offered as snacks on the bus. Your guides will work with local restaurants and vendors to ensure they meet all your needs. No wonder many consider this to be the best tour company to hire for a family vacation!
How Has Adventures by Disney Handled COVID?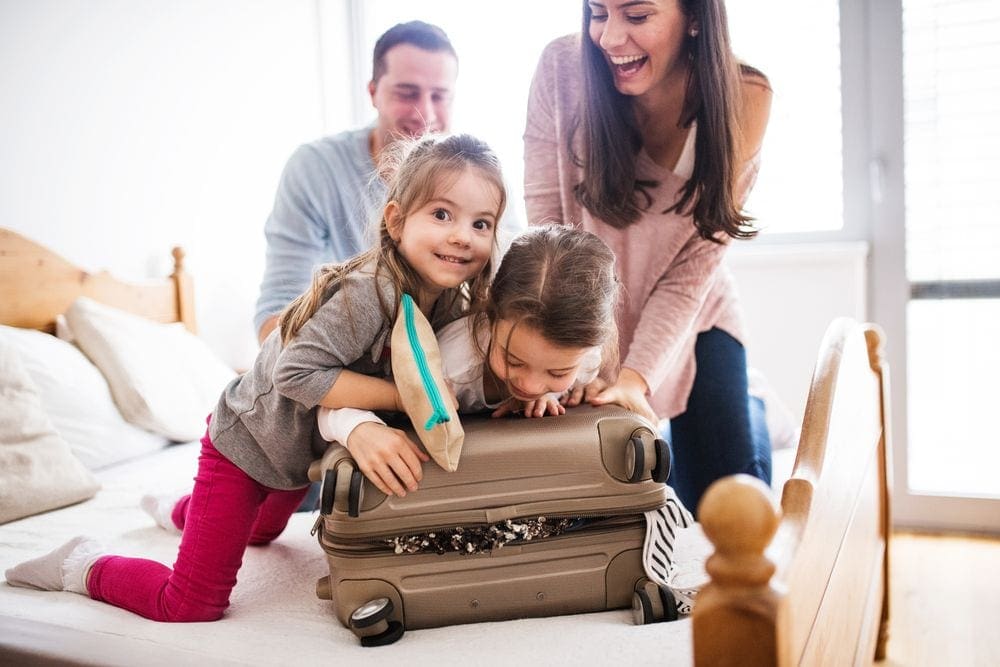 Disney places guest safety first, and therefore, Adventures by Disney canceled months of itineraries around the world. Happily, they have safely resumed operations, and are now back to providing travelers with guided family vacations. Currently, all guests, regardless of age, must be fully vaccinated to travel with Adventures by Disney. Disney has implemented a variety of protocols including physical distancing except for your "travel pod" (your travel party) and face coverings. These protocols are constantly evolving for the best guest experience.
Why Should I Use a Travel Advisor to Book My Adventures by Disney Family Vacation?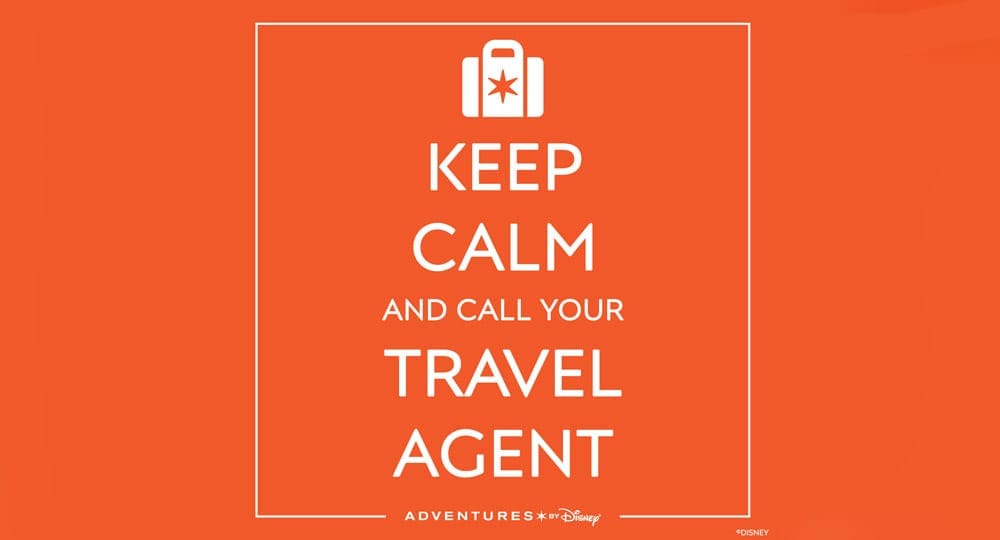 As one of the best family tour companies in the United States, Adventures by Disney is a significant investment for a trip of a lifetime. Disney trusts Authorized Disney Vacation Planner agencies who are recognized for their knowledge, service, and sales to help guests plan their Adventures. A knowledgeable full-service travel agency can assist with every aspect of your trip including international flights, pre and post-Adventure plans, and travel insurance. My Path Unwinding Travel is an Authorized Disney Vacation Planner and our travel advisors are Adventures by Disney experts and luxury family travelers themselves. We're available when you need us to be; by email, phone, text, or messenger, serving as your single point of contact, advocate, advocate, and vacation cheerleader. 
Happy Travels!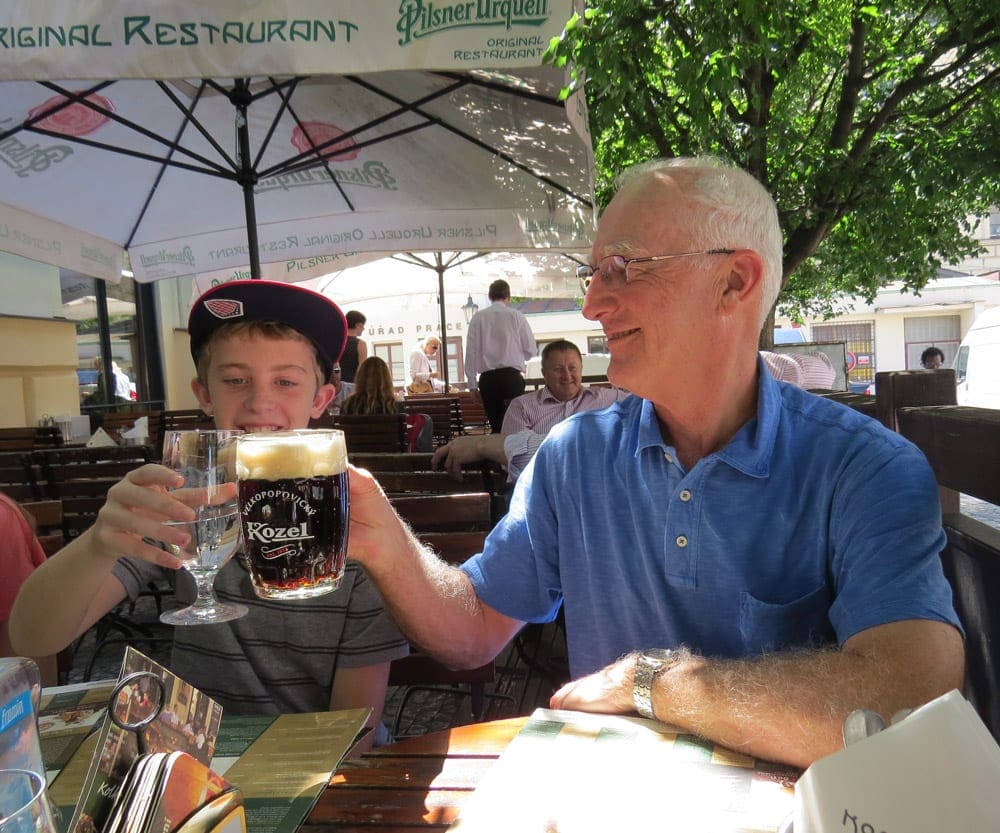 We hope you enjoyed this article All About Adventures by Disney written by Karen Shelton! If you're interested in booking an Adventures by Disney vacation with your own family, contact My Path Unwinding Travel for a complimentary consultation and more information. Or, reach out to Karen directly at karen@mypathunwinding.com and mention Families Love Travel for a special welcome home gift!
*Sponsored by My Path Unwinding Travel, an authorized Disney vacation planner.
"As to Disney artwork, logos, and properties: ©Disney"
*Due to the COVID-19 pandemic, some of the things on this list may be temporarily closed or experiencing reduced services. Please ensure availability before making your decision.
*This post may contain affiliate links that may earn us a small commission, at no additional cost to you. Affiliate links in no way inform the hotels, sights, products, or other recommendations included in our articles. All opinions and recommendations expressed here are compiled from submissions submitted by the generous members of our Families Who Love To Travel community.
READ NEXT:
For a fairly quaint island, St. Lucia is jam-packed with kid-friendly activities. With stretches of...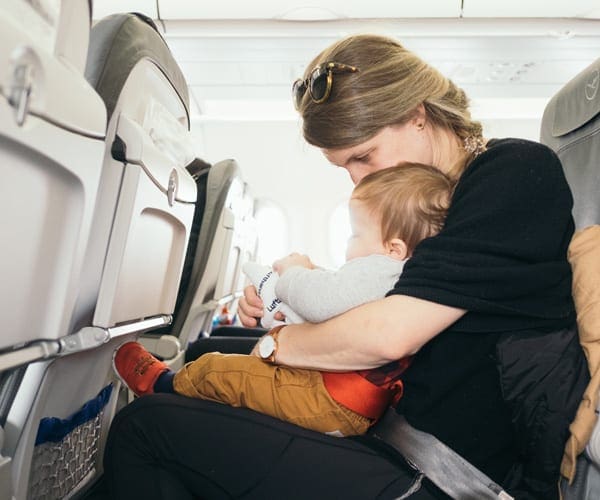 Families Who Love To Travel contributor Meghan Oaks provides her 10 best tips for your...