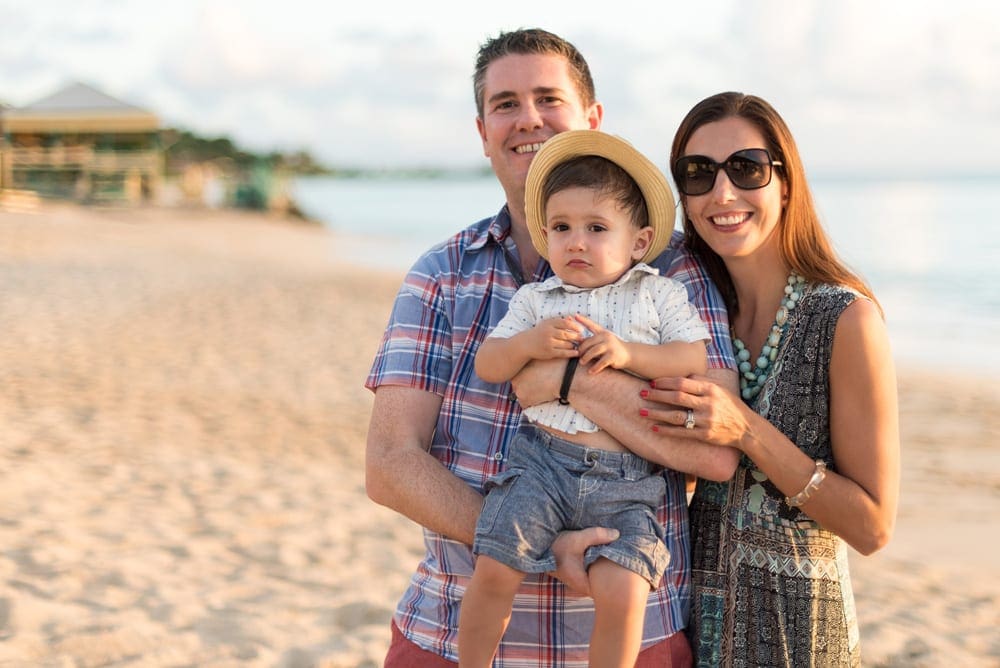 If you want to know all about visiting Antigua with kids, there's some important information you should read first. From the local currency to health information, the official language, and even babysitting services, it's important to do proper research on your vacation destination prior to booking your trip. Finding all the information in one place can be difficult, though, which is why we've compiled a list of things to know before visiting Antigua and Barbuda, including important information for you to reference. Plus, stay tuned until the end, since we also include things to do in Antigua and Barbuda with kids, the best restaurants in Antigua and Barbuda for families, and the best resorts in Antigua and Barbuda. Keep reading for important information on visiting Antigua as a family!
At a Glance
Need to know all about Antigua and Barbuda with kids? From currency to time, official language, and visa information, here are some basic facts you should know about Antigua and Barbuda.
Local Currency & Time
Wondering about the Antigua and Barbuda local currency? The main form of currency in Antigua and Barbuda is the Eastern Caribbean Dollar (XCD), which is tied to the US dollar. United States currency can be used almost anywhere, and if you need to make any exchanges, you can do so at hotels or international banks in St. John's. Credit and debit cards are widely accepted, and ATMs can be found all around the islands. In case you need help figuring out how much money to bring with you, use this handy currency converter. Antigua and Barbuda both operate one hour ahead of Eastern Time, in UTC-4 or Atlantic Standard Time. Click here to see Antigua and Barbudas' current time.
Official Language & Visa Information
English is the official language of Antigua and Barbuda. There are a number of people who also speak Spanish or the native Antiguan Creole, a dialect that derives from British and African languages.  If you're planning an extended trip to Antigua and Barbuda or have a non-U.S. passport, you may also need to research obtaining a VISA before your visit. To learn more about Antigua and Barbuda's VISA policy, click here.
Power/Standard Voltage
In Antigua and Barbuda, the standard voltage is 230 V and 60 Hz. There are two associated plug types: A and B. Plug type A is the plug that has two flat parallel pins, and plug type B has two flat parallel pins and a grounding pin. You can typically use the same equipment if the standard voltage in your country is between 220-240v. (As is the case in most of Europe, Australia, the UK, and most countries in Africa and Asia.) If your standard voltage is in the range of 110-127 V (as in the US, Canada, and most South American countries), you may need to purchase a power plug adapter/voltage converter.
Local Weather
Knowing all about the Antigua and Barbuda climate will be helpful for families before they depart with kids. Antigua and Barbuda have a tropical climate, with a hot, humid, and rainy season from mid-June to mid-November. Plus, a relatively cool and dry season from January to mid-April. The average temperature is around 77 degrees Fahrenheit (25 degrees Celsius) in January and February, and goes up to 82.5 degrees Fahrenheit (28 degrees Celsius) from June to September. Tropical storms and hurricanes can occur during the last six months of the year. Check the current forecast on Accuweather. If you need more help planning your vacation to Antigua and Barbuda with kids, feel free to check out Visit Antigua & Barbuda, the Antigua and Barbuda website, or the Antigua & Barbuda Tourism Authority.
Health Information
Having the right information about health and safety is an important part of visiting Antigua and Barbuda with kids. If your children have allergies, might need medical attention, etc., be sure to keep this important information in mind.
Vaccinations, Health Tips, & Hospitals
Visiting Antigua and Barbuda with young ones? Remember to check your child has all the correct shots and vaccines. For a complete list of the recommended vaccines and more health information on visiting Antigua and Barbuda, including COVID-19 warnings and regulations, visit the official CDC website. It's always better to be safe than sorry, so you should also check out hospitals near your vacation destination just in case. Two accessible hospitals in or near Antigua and Barbuda are Mount St. John's Medical Centre and Adelin Medical Centre.
COVID-19 Guidelines & Vaccination Information
If you're planning a trip to Antigua & Barbuda soon, you're probably wondering about the COVID-19 guidelines. As of July 14, the US Embassy in Barbados, the Eastern Caribbean, and the OECS is permitting non-essential (i.e. tourist travel) from the United States to Antigua and Barbuda for travelers with proof of a negative COVID-19 test taken within seven days of their flight. Children under the age of 12 years do not require a test. Antigua and Barbuda are currently under a Level 1 Travel Advisory, and therefore travelers are also required to adhere to quarantine and curfew restrictions. Please check the Embassy website to keep up-to-date on Antigua and Barbuda's stay-at-home orders. We suggest making sure you're fully vaccinated before traveling to Antigua and Barbuda with kids. For vaccination information, click here.
Emergency Services
In case of an emergency, keep these numbers handy during your trip to Antigua and Barbuda with kids, as this is very important information.
Police, Fire Department, Ambulance
Need police assistance in Antigua and Barbuda? Call 911 or 999. Or, depending on your location, call Bolans Police (Jolly Harbour) (+1 (268) 462-1080), English Harbour Police (+1 (268) 460-1002), or St. John's Police HQ (+1 (268) 462-0125). In case of a fire in Antigua, you can also contact the fire department, by calling the corresponding to your location: All Saints (+1 (268) 462-5988), Barbuda (+1 (268) 460-0354), Coolidge (+1 (268) 462-3062), or St. Johns (+1 (268) 462-0044). You can also call +1 (268) 462-0251 to reach an ambulance in Antigua.
Safety Issues
If you're visiting with your kids, you're probably wondering: are Antigua and Barbuda safe for families? The answer is yes! Antigua and Barbuda are considered safe to travel to, however you should always practice personal safety as you would at home or anywhere else. While it's quite uncommon, incidences of violence, crime, robbery, and sexual assault have been reported. You can review the current US Department's Antigua and Barbuda Travel Advisory here.
Antigua and Barbuda for Kids
Visiting Antigua and Barbuda with kids brings its own set of challenges. Keep reading for comprehensive information on babysitting services, baby gear rentals, etc.
Babysitting Services & Baby Gear Rentals
Looking for a romantic evening alone in Antigua and Barbuda? Luckily, you'll find plenty of babysitting services throughout the city in your search to learn all about Antigua with kids. We suggest Nannies Antigua or GreatAuPair. If you've left your baby gear at home, don't worry! There are plenty of places to find baby gear in Antigua and Barbuda. Take a look at Baby on Board Antigua or Swalings Antigua.
Transportation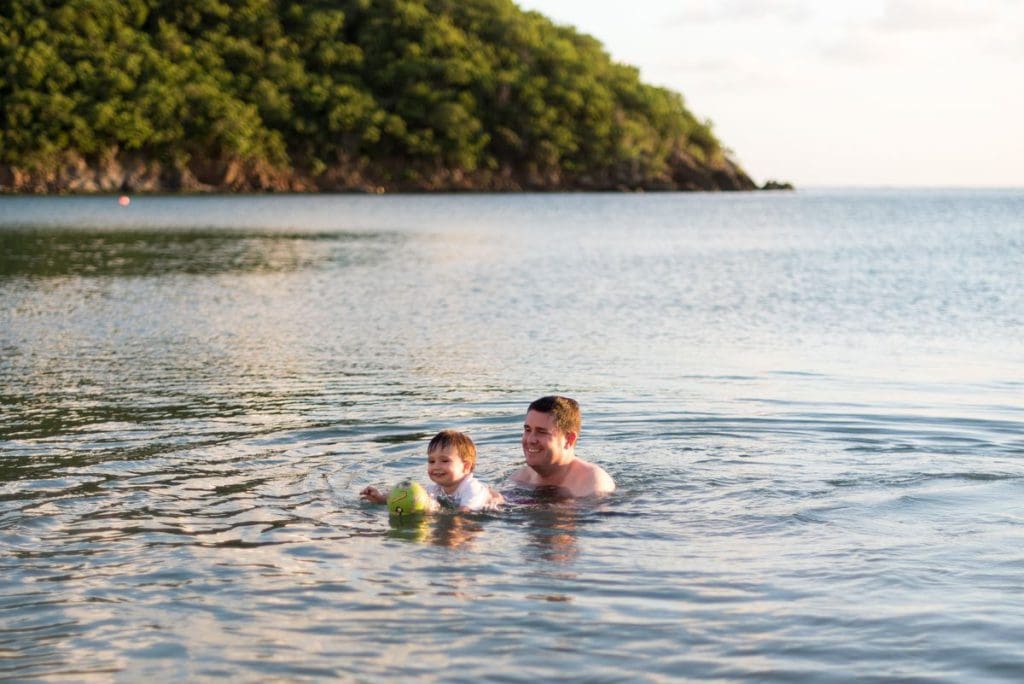 Transportation is another thing to consider when vacationing in Antigua and Barbuda with kids. Whether you need information about car seats or local airlines, you've come to the right place to learn all about Antigua with kids.
Car Seat Laws, Transportation Services, & Local Airlines
Children under 7 years of age must use an appropriate child seat in Antigua and Barbuda. Both drivers and passengers must wear seat belts at all times. It's fairly easy to rent a car, or to take a bus or taxi. The Barbuda Express ferry runs five days a week between St. John' and Barbuda.  If you opt for a rental car, Antigua and Barbuda have a number of roundabouts. Approach them with caution and always give way to vehicles on your right.  A local driving permit, available from car-rental agencies, is also required. Speed limits are 10-12 mph in city areas and 30 mph in rural areas. The main domestic airlines are LIAT, Air St. Kitts/Nevis, Carib Aviation, Caribbean Airlines, and Montserrat Airways, with service to most neighboring islands and international flights.
Other Things to Know Before Visiting Antigua and Barbuda with Kids
Searching for more tips on visiting Antigua and Barbuda with kids? Between tipping customs, important holidays, and other safety issues, there are still a few things left you should know. Keep reading for all about Antigua with kids!
Tipping Customs
In addition to government tax charges, many restaurants and hotels also add service charges to their bills—which are typically 10 to 15 percent. At restaurants, diners should leave an extra 5 percent of the original charge if the service was good, and of course you can leave more if you would like. Restaurants often charge an 8.5 percent fee as as tax on the bill as well, which is a separate charge. Porters and bellhops should be given $1(USD) per bag, and while housekeepers are not always tipped in Antigua, the custom for the Caribbean is a few dollars per night.
Social Customs
Antigua & Barbuda have a variety of social customs you may or may not be familiar with. When you enter a shop or business, greet people, and if not, expect slow service. If you have a question, start out with small talk, as it is considered rude to rush into a request. Refrain from wearing beach attire when walking around town. Finally, don't take photographs of other people without asking their permission first.
Important Holidays
If you're still searching for specific dates to visit Antigua and Barbuda, you may want to determine whether your vacation will fall on a public holiday. This can greatly diminish the number of attractions or points of interest you see, so it's important information to know about visiting Antigua and Barbuda. Check out this list of Antigua and Barbuda National Holidays for more information.
Things to Do in Antigua and Barbuda With Kids
Once you've read our Antigua and Barbuda important information and learned all about Antigua with kids, plan your itinerary. Start with a morning hike up Monk's Hill, Antigua's lesser-known lookout point. From there, you're just a short drive away from the Donkey Sanctuary or Great Bird Island. If you have older children, visit Betty's Hope to learn more about Antigua's industrial era. Or take a trip to St. John's, the island's capital, to visit St. John's Cathedral or the Museum of Antigua and Barbuda. At the Nevis Street Pier, you'll find Heritage Quay, the island's biggest shopping center. Next, enjoy the water at Stingray City, where you can snorkel alongside Antiguan reef life. Check out the most beautiful and tranquil beaches: Dutchman's Bay, Valley Point Beach, Coco Beach, Ffryes Beach, or Pigeon Point Beach. End the day by watching the sunset at Nelson's Dockyard or Devil's Bridge.
RELATED ARTICLE: Antigua With Kids – 4 Day Itinerary!
Where to Stay in Antigua and Barbuda with Kids
Looking for the best places to stay in Antigua and Barbuda with kids? Once you know all about Antigua with kids, it's time to find a place to stay. Antigua is known as one of the best Caribbean islands to bring babies or toddlers with locations like Blue Waters Resort & Spa or Carlisle Bay boast baby clubs for little ones. Regardless of your children's ages, we guarantee you'll find a kid-friendly Antigua resort that suits you. If you're looking for all-inclusive family resorts in Antigua and Barbuda, check out Jumby Bay Island Resort, Curtain Bluff, Royalton Antigua Resorts & Spa, and St. James Club & Villas Antigua. All-inclusive resorts not your scene? One of our favorite kid-friendly, family resorts in Antigua and Barbuda, in addition to Carlisle Bay Antigua and Blue Waters Resort and Spa, is Hodges Bay Resort & Spa.
*Due to the COVID-19 pandemic, some of the attractions, accommodations, or things to do on this list may be closed or may have reduced services. Please ensure availability before making your decision.
*This post may contain affiliate links that may earn us a small commission, at no additional cost to you. Affiliate links in no way inform the hotels, sights, products, or other recommendations included in our articles.
Families Love Travel is not liable for any injuries and/or damages to persons or property occurring as a result of your vacations influenced by the suggestions on this website. We are not responsible for any information on this website, such as recommendations for babysitting services, car rentals, or accommodations. All content provided is for informational and review purposes only. The information we provide is meant to make it easier for families to travel together and nothing more. Try the suggestions at your own risk.
READ NEXT: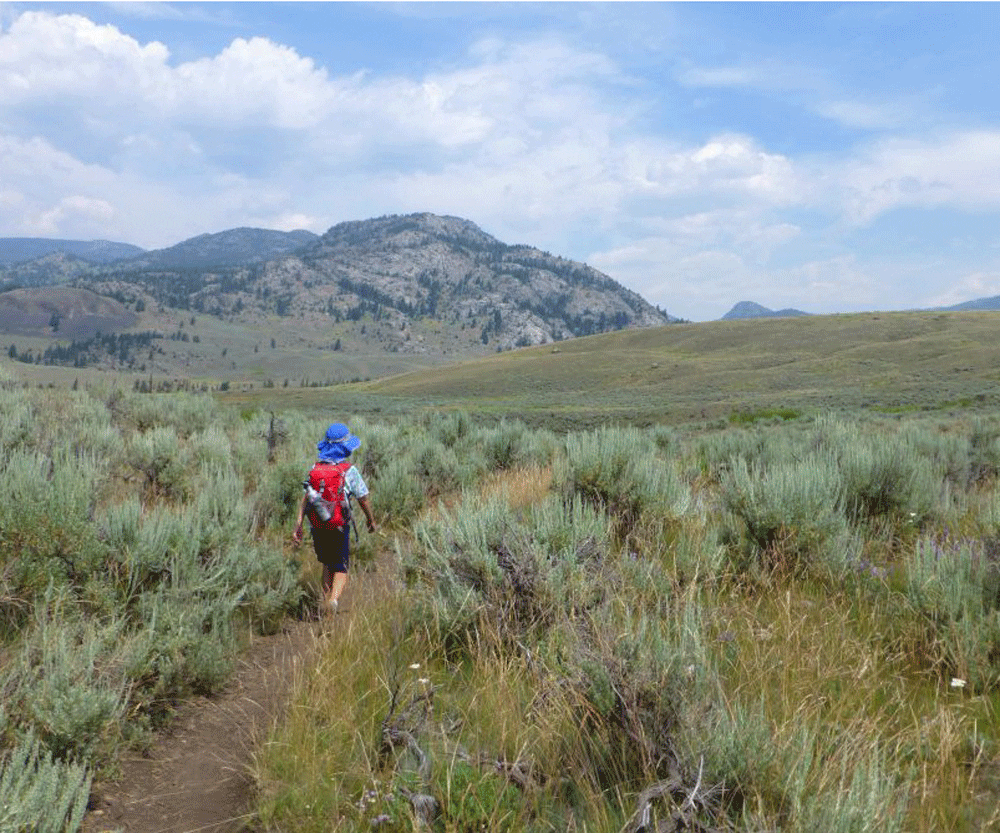 Everyone knows that Yellowstone National Park makes for a classic family vacation. Strolling the boardwalks...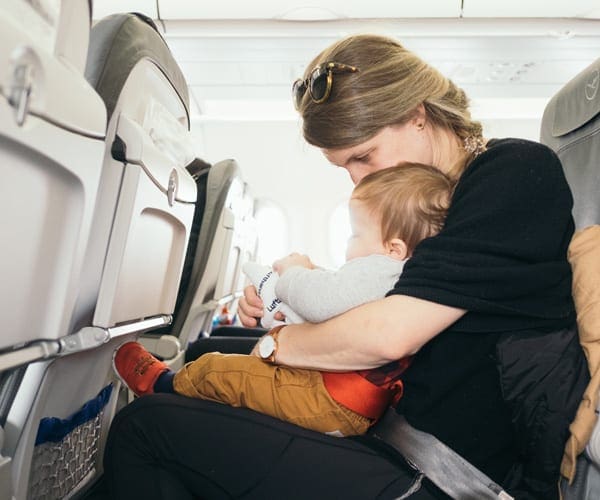 Families Who Love To Travel contributor Meghan Oaks provides her 10 best tips for your...