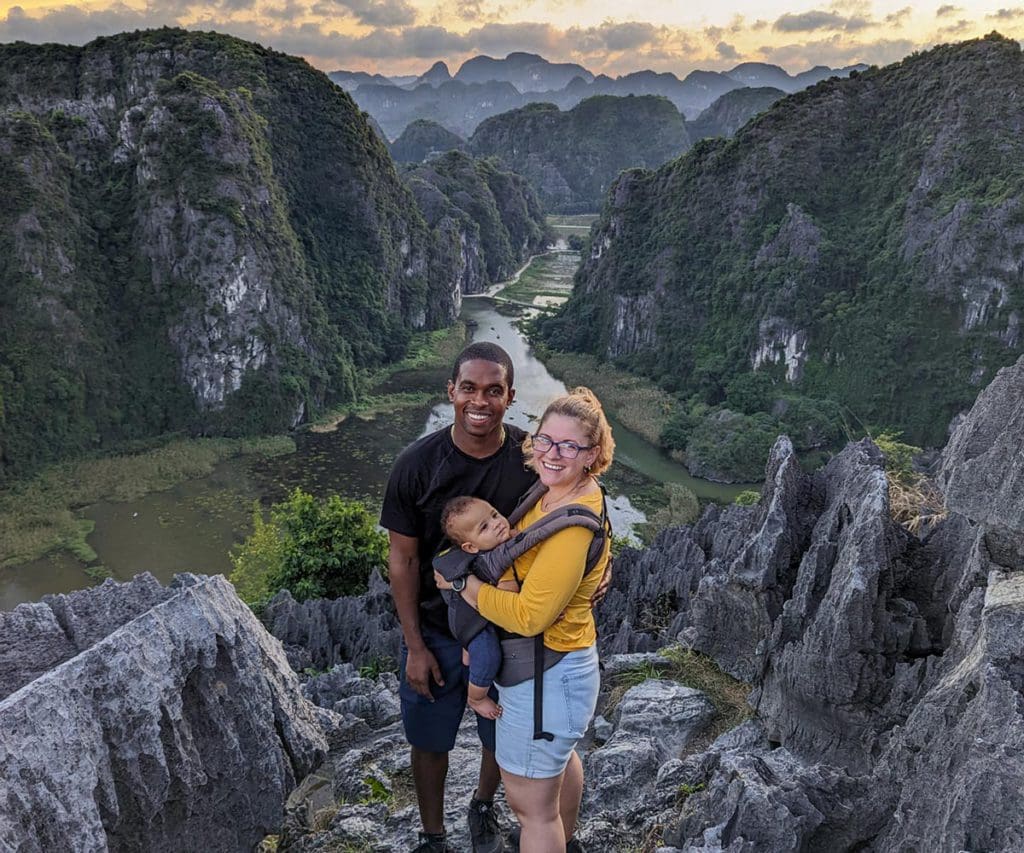 Whether your little ones love wildlife, sandy beaches, or all things cultural, we've got the lowdown on the best places in Asia to visit with kids! From the towering skyscrapers of Singapore to the stunning beaches of Bali, there's something for everyone in this diverse region. Take your little ones on a wild safari through Malaysian Borneo or immerse them in cultural wonders like the Grand Palace in Bangkok. These destinations offer adventure-seekers everything from swimming or cycling to zip-lining through dense jungles. Plus, there's no shortage of culinary delights throughout these enchanting countries! Next time you're searching for where to go in Asia with kids, we've put together the best Asian countries to visit and even some best family vacations on a budget. Keep reading to find out more!
Thailand
If you're a parent planning a fun-filled and family-friendly vacation with kids in Southeast Asia, look no further than Thailand! As one of the most popular destinations in the region, Thailand offers endless opportunities for excitement and adventure. The country also boasts plenty of kid-approved activities such as swimming with elephants, exploring ancient temples, enjoying famous Thai cuisines like pad thai or mango sticky rice, and so much more.
Bangkok
Photo Courtesy: Angela Adams Spence
Bangkok, the vibrant capital, stands out as a top choice with its wide array of entertainment options. Families can explore theme parks, go shopping in the city's many centers, and visit cultural attractions like the amazing Grand Palace or Wat Phra Kaew. These landmarks provide an opportunity for children to learn about Thai history and marvel at the intricate structures of the temples. For an educational and engaging experience, Sea Life Bangkok Ocean World, the largest aquarium in Southeast Asia, is a must-visit attraction. Plus, the floating markets of Bangkok offer a unique glimpse into Thai culture and provide a lively atmosphere for families to explore and shop. Thailand also showcases numerous water parks that offer thrilling rides and water-based activities for children of all ages.
Reserve recommended tours and things to do in Bangkok here with Tripadvisor!
Chiang Mai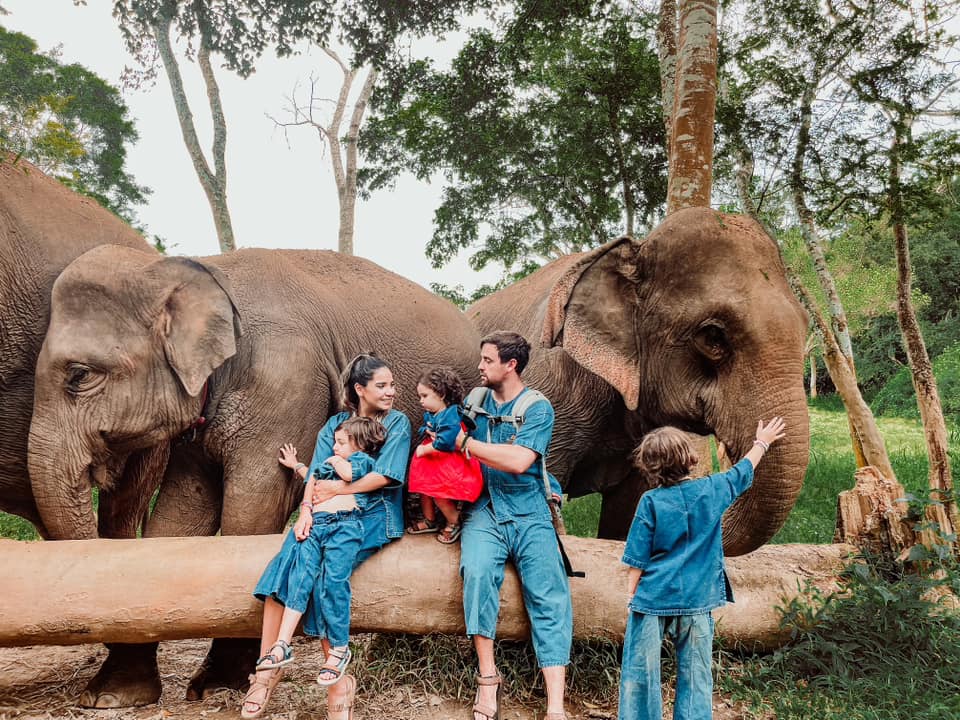 If you want to visit somewhere in Asia with kids less crowded than Bangkok, stay in Chiang Mai, which is much more low-key. This laid-back city in northern Thailand is a great place to escape the hustle and bustle of Bangkok. Visit temples like Wat Doi Suthep or Wat Umong, ride an elephant, or explore one of the many nature trails. Kids will also love learning about Thai culture while having fun at attractions such as the Art in Paradise Museum, where they can take Instagram-worthy photos with 3D paintings that come to life before their eyes.
In northern Thailand, families can also enjoy elephant experiences in Chiang Rai. Enjoy luxury glamping among serene nature at Four Seasons Tented Camp Golden Triangle, Thailand, or Anantara Golden Triangle Elephant Camp & Resort. Or, check out Elephant Hills in Khao Sok National Park in southern Thailand.
Reserve top activities and tours in Chiang Mai with Getyourguide now!
Best Islands in Thailand for Families
For a more laid-back family vacation, heading south to Thailand's islands is highly recommended.
Koh Samui is a paradise for beach lovers, boasting pristine shores and crystal-clear waters. Visit attractions like the Tarnim Magical Garden or take a boat ride out to see the famous Big Buddha statue.
Phuket, on the other hand, offers a diverse range of activities, from water sports to visiting the Phuket Elephant Sanctuary and experiencing close encounters with these gentle giants.
For more beach adventures, consider the Phi Phi Islands. These gorgeous islands offer beautiful shorelines, gentle waters, and plenty of activities for kids, such as snorkeling and kayaking!
Singapore
Photo Courtesy: Gunjan Prakash
When it comes to planning a family vacation in Southeast Asia, with energetic kids always on the lookout for new adventures, there's no better place than Singapore! Known for its safe and clean environment, this vibrant island city-state is packed with endless opportunities for entertainment and exploration, making it an ideal destination for families traveling with children.
The Supertree Grove at Gardens by the Bay is a must-see, with its futuristic structures and captivating light show. The Marina Bay Sands Skypark offers panoramic views of the cityscape, and the Marina Bay area itself is known for its stunning architecture and dynamic atmosphere. Families can also visit the Science Centre Singapore, which offers a wide range of exhibits, hands-on experiments, and an outdoor play area to cool off!
Another must-visit attraction is Universal Studios Singapore. Located on Sentosa Island, this world-renowned theme park features thrilling rides and attractions based on blockbuster movies such as Transformers and Jurassic Park. Additionally, Palawan Beach on Sentosa Island provides a family-friendly beach experience with its pristine sand and clear waters. Nearby The S.E.A. Aquarium offers an immersive experience with its diverse marine life.
Use Tripadvisor to book popular tours and things to do in Singapore!
Other Things to Do in Singapore with Kids
From Orchard Road, a shopper's paradise, to Chinatown, which provides a glimpse into Singapore's rich cultural heritage, there's something for all ages to explore. Animal lovers will also be thrilled by the Night Safari at the Singapore Zoo. During this unique nighttime experience, families can watch nocturnal animals in their natural habitats. Plus, the zoo itself is a fantastic place to explore during the day, with various animal exhibits and informative shows. Families can also explore the Singapore Botanic Gardens or head to Adventure Cove Waterpark.
RELATED: 10 Best Hotels In Singapore To Stay At With Kids
Bali, Indonesia
Photo Courtesy (L-R): Janine Mia Mullins, Victoria Morning
If you're looking for the ultimate family-friendly destination in Southeast Asia, Bali is where it's at! This magical island in Indonesia boasts an endless array of activities that will delight both kids and adults alike. Bali also offers a variety of family-friendly resorts and accommodations, like Ayana Resort & Spa and The Mulia Bali. Many resorts have dedicated kids' clubs and swimming pools with water slides, ensuring children have fun while parents can relax and unwind.
Of course, families can't miss the island's stunning beaches. Places like Kuta, Seminyak, and Nusa Dua offer sandy shores and gentle waves where kids can spend lazy afternoons. Families can also take boat trips to nearby islands or enjoy water sports like banana boating or parasailing.
Then, check out Ubud, a cultural hub with vibrant markets and the famous Sacred Monkey Forest Sanctuary. Kids can interact with monkeys in their natural habitat while learning more about the island's rich cultural heritage! Families can also get up close and personal with elephants, lions, orangutans, and more animals at Bali Safari and Marine Park. For a bit of history, Taman Ayun Temple, located in Mengwi, is one of six royal temples in Bali. It showcases traditional Balinese architecture and landscaped gardens to teach visitors about the island's religious customs.
Book your tours and things to do in Bali through Getyourguide!
Other Places to Visit in Indonesia with Kids
Indonesia is a country that consists of thousands of islands, offering plenty of adventure and cultural experiences for families traveling to Asia with kids. Bali is undoubtedly the most popular destination in Indonesia, but other places are worth exploring. Here are some other best family holiday destinations in Asia!
One such place is Yogyakarta, which offers an opportunity to learn about Indonesian culture and history by visiting Borobudur Temple or the Sultan's Palace. Kids can also enjoy traditional dance performances or try batik making.
Another hidden gem in Indonesia is the Raja Ampat Islands, located off the western coast of Papua. This untouched paradise boasts some of the world's best snorkeling and diving spots, where marine life thrives undisturbed. Families can go island hopping or simply relax on pristine beaches while enjoying breathtaking views.
For adventure-seekers, Mount Bromo in East Java provides an unforgettable experience as you hike up to catch a glimpse of sunrise over its smoking crater. The nearby Ijen Crater offers another unique hiking trail through sulfur mines, providing an interesting learning opportunity for children.
Vietnam
Vietnam, a captivating Southeast Asian country, is an ideal destination for families traveling to Asia with kids! Its combination of vibrant cities, natural wonders, rich history, and unique cuisine provides a diverse range of experiences for families seeking a fulfilling and immersive travel experience. This includes toddlers, preteens, and teens searching for something to engage their curiosity and create lasting memories!
Hanoi
Photo Courtesy (L-R): Tram Dao, Emily Kuresa
Hanoi, the capital city of Vietnam, is a great starting point for family adventures. Its blend of French colonial architecture and ancient temples creates a unique atmosphere that transports families back in time.
Explore its charming Old Quarter, filled with street vendors selling delectable snacks and colorful silk souvenirs. Kids will love taking a bike ride around Hoan Kiem Lake or visiting the Temple of Literature, where they can learn about Confucius and traditional Vietnamese education. Exploring the city's street food scene is a must, with dishes like pho and banh mi tantalizing taste buds. Parents can even try the unusual but delicious egg coffee at one of Hanoi's charming cafes, providing a unique and memorable culinary experience for the whole family.
Looking for tours and things to do in Hanoi? Look here for recommendations from Tripadvisor.
Ho Chi Minh City
Ho Chi Minh City, formerly known as Saigon, is a must-visit destination for families with kids interested in history. The War Remnants Museum provides a powerful and educational experience, showcasing the harsh realities of the Vietnam War. The Cu Chi Tunnels, an intricate underground network used by Vietnamese soldiers during the war, offer an opportunity for children to learn about Vietnam's wartime history and experience the tunnels firsthand. Families can also stroll around Nguyen Hue Street for some shopping and snacking on local treats. Or, indulge yourself in Vietnamese cuisine at Ben Thanh Night Market!
Reserve top activities in Ho Chi MInh City through Getyourguide here!
Ha Long Bay
Photo Courtesy: Gunjan Prakash
For families who appreciate nature and breathtaking landscapes, Ha Long Bay is a must-see destination. The bay's emerald waters and towering limestone cliffs create a stunning backdrop for a day cruise. Kids will be mesmerized by the unique karst formations and the opportunity to explore caves. Cat Ba Island and Phong Nha National Park also offer immersive experiences in Vietnam's natural wonders, with opportunities for hiking, swimming, and wildlife spotting.
Reserve a boat tour in Ha Long Bay through Getyourguide here!
Hội An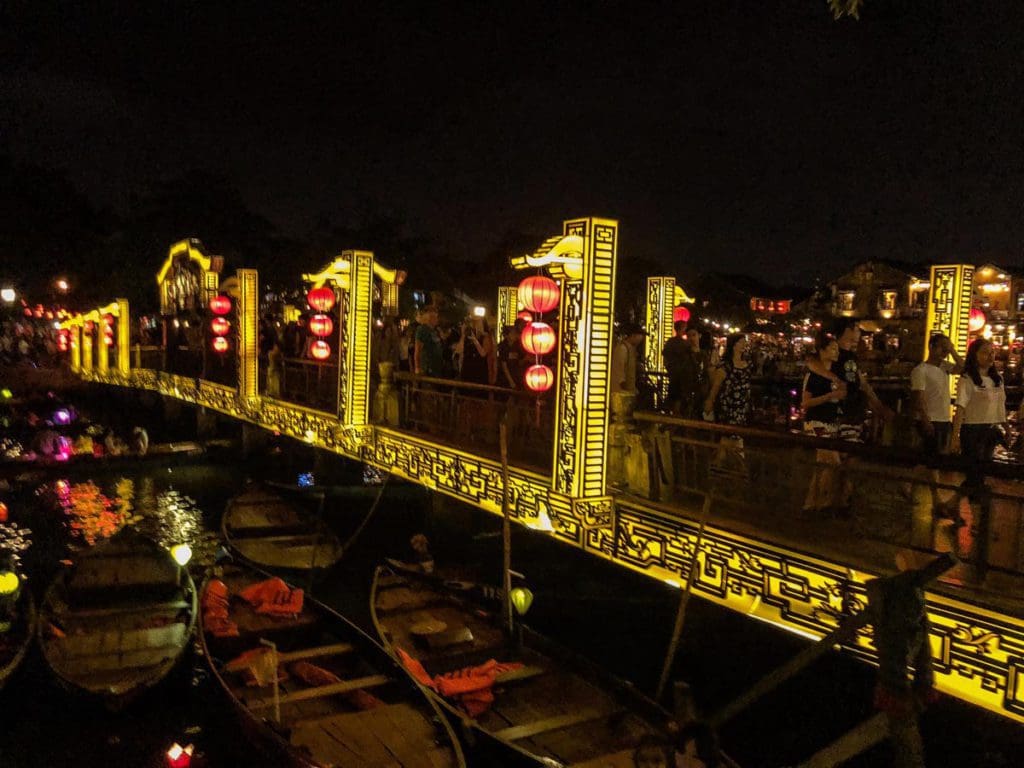 Photo Courtesy (L-R): Gunjan Prakash, Tram Dao, Tram Dao
Hội An, a quaint city in central Vietnam, is also worth mentioning when it comes to the best family vacations in Asia on a budget. Kids will be captivated by the Hoi An Lantern Festival, held on the 14th day of the lunar month when the moon is at its fullest and brightest. The enchanting festival takes place from 6 pm to around 10 pm, filling the streets with the soft glow of lanterns and offering a magical atmosphere that the whole family can enjoy.
Malaysia
Photo Courtesy: Katie Carter
Malaysia, a Southeast Asian country known for its stunning beaches, lush rainforests, and multiculturalism, is an excellent travel destination for families with kids. A perfect blend of adventure, culture, and relaxation, this diverse country is a melting pot of cultures that will take your family on an unforgettable journey!
Kuala Lumpur should be your first stop – this bustling city is home to iconic landmarks such as the Batu Caves, the National Museum of Malaysia, and Petronas Towers. For some adventure, visit LEGOLAND Malaysia or head over to Sunway Lagoon Theme Park for a day filled with fun activities. Aquaria KlCC is also a fun place to visit and see some local marine life.
Photo Courtesy: Rebecca Wang Herbig, Katie Carter
If you're looking for something more cultural, head over to Penang Island, where you'll find George Town – a UNESCO World Heritage Site with its incredible street art scene and delicious local cuisine. Don't forget to take your little ones on a trishaw ride around town!
Another must-visit destination in Malaysia is Langkawi Island. With its pristine beaches, crystal-clear waters, and breathtaking views from the cable car ride up Mount Mat Cincang, it's no wonder why Langkawi has become so popular among tourists. Don't forget to take your kids up to the Skybridge! For those who love nature and wildlife adventures, Borneo offers amazing opportunities, such as exploring Kinabalu National Park or going on a river safari at Kinabatangan River, where you can spot monkeys and crocodiles.
Reserve your tours and things to do in Kuala Lumpur with Getyourguide!
Taiwan
Taiwan is a small island nation often overlooked as one of the best Asian countries to visit with kids, but it has plenty to offer for visitors of all ages! From exploring Taipei's bustling night markets to hiking through lush forests or soaking in natural hot springs surrounded by scenic views, there's never a dull moment when you're traveling around this incredible country. Taiwan's safety, efficient transportation system, and friendly locals also make it a convenient and comfortable destination for traveling with kids.
Taipei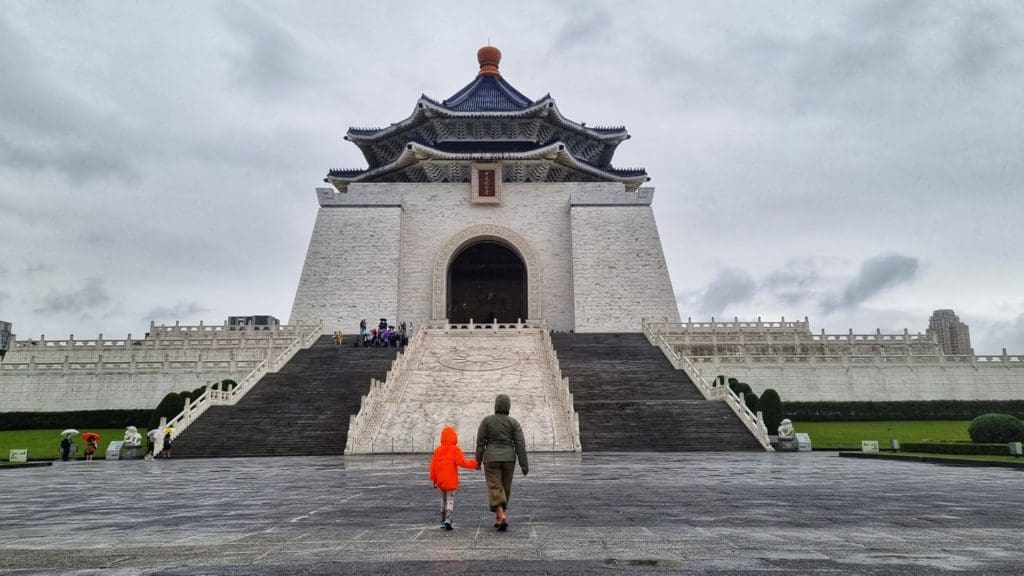 Start in Taipei! One of the main attractions is Taipei 101, one of the tallest skyscrapers in the world. Kids will love riding up to the observation deck on one of the fastest elevators in the world and taking in panoramic views of Taipei. For animal lovers, there's also an amazing zoo within walking distance from Taipei 101. The Taipei Zoo houses over 400 different species and boasts a huge panda exhibit where you can watch these adorable creatures playing and eating bamboo. Plus, it has a cute mini-train that kids can ride, making it one of the best places to travel in Asia with toddlers!
Then, take your little ones to explore the National Palace Museum, where they can learn about ancient Chinese art and history. Families can also try local delicacies at the Shilin Night Market and shop for souvenirs.
And finally, don't forget about Taiwan's delicious cuisine! From bubble tea to night market snacks like stinky tofu and scallion pancakes, there are endless options for foodie families to explore together.
Use Tripadvisor to reserve things to do in Taipei here!
Other Places to Visit in Taiwan with Kids
If you have more time to spend in Taiwan or are searching for the best family vacations in Asia on a budget, here are some suggestions!
If you want outdoor adventure with your kids, visit Taroko National Park. With its stunning marble gorge and various hiking trails suitable for families, it's sure to be a highlight of your trip.
Kaohsiung​​, a city in southern Taiwan, is also worth adding to your itinerary, Here, you'll find the Dream Mall, a paradise for kids and adults alike. It features a massive Ferris wheel and an indoor roller coaster that will thrill even the most adventurous of teens. Be sure to visit the city's night markets and Pier 2, a redeveloped area with murals and cool sculptures kids can interact with.
Sun Moon Lake has crystal-clear waters and a picturesque mountainous backdrop. Families can also visit the nearby Formosan Aboriginal Culture Village to learn about Taiwan's indigenous heritage or stroll through Wenwu Temple's ornate halls and gardens while indulging in delicious local snacks.
Japan
Japan's captivating blend of modernity and tradition is a wonderful destination for families with kids. From the bright lights and big city feel of Tokyo to the serene beauty of the Japanese countryside, there are plenty of one-of-a-kind activities and attractions. Whether it's exploring ancient castles, interacting with friendly deer, or immersing in the world of beloved characters, Japan is a destination that will create cherished memories for the whole family. And with convenient public transportation, including fast bullet trains, it's a very user-friendly country for travelers.
Japan is also a fantastic place to go skiing in the winter. Check out Hakuba Valley, Niseko United, and more of the best ski resorts in Japan for families! Regardless of which season to visit Asia with kids, you are sure to make a lifetime of memories!
Japan is also among our top picks for the Best International Destinations For Teens Obsessed With History!
Tokyo
Photo Courtesy (L-R): Janine Mia Mullins, Janine Mia Mullins, Chou Fleur
As the capital and most populous city in Japan, Tokyo is a metropolis full of culture and entertainment. From the Imperial Palace to Meiji Shrine and Tsukiji Fish Market, there are countless historical and modern landmarks to explore. Not to mention, Tokyo is also home to many kid-friendly attractions like Tokyo Disneyland! This magical theme park allows children to meet their favorite Disney characters, enjoy thrilling rides, and immerse themselves in a world of enchantment and wonder.
Or, take a stroll through a tranquil garden like Shinjuku Gyoen Park. Teens will also love exploring Instagram hot spots like the Harajuku District, TeamLab Planets, and the Ghibli Museum.
Use Tripadvisor to book your tours and things to do in Tokyo!
Kyoto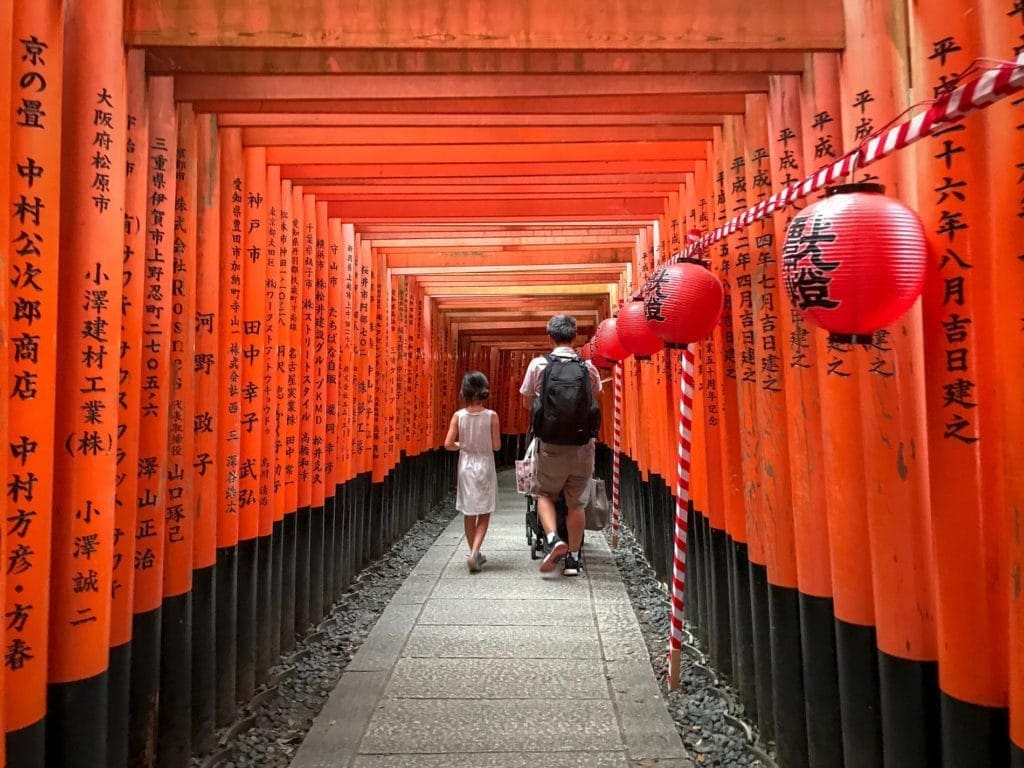 Kyoto, with its rich historical heritage, offers a unique experience for families. Families can explore temples like Kiyomizu-Dera and Saihō-ji, as well as stroll through the Philosopher's Walk or take part in a tea ceremony. ​​Nijo Castle is another highlight, where children can dress up like samurais or geishas while learning about Japan's fascinating history. For a taste of traditional Japanese culture, head to Kyoto's Nishiki Market and browse the various stalls.
Reserve your tours in Kyoto through Getyourguide here!
Osaka
Photo Courtesy: Anne Nicolas
Osaka is known for its delicious food, lively atmosphere, and interesting neighborhoods. Of course, Universal Studios Japan is a must when visiting this city! From meeting Minions from Despicable Me to experiencing the magical world of Harry Potter, this theme park offers a variety of fun-filled activities and attractions for all ages. Visiting Osaka during the spring, which is Cherry Blossom season, also adds an extra touch of beauty to the experience. Don't forget about a traditional Japanese hot spring at SpaWorld!
Nara
Another ancient city in Japan, Nara, is famous for its many deer that roam freely around Nara Park. Kids will also enjoy seeing Todai-ji, a Buddhist temple with the world's largest bronze statue of Buddha inside. Regardless of where you visit in Japan when planning a vacation to Asia with kids, authentic experiences like sushi-making classes offer a chance to learn about the art of sushi preparation and create delicious rolls together.
Reserve Nara: Half-Day UNESCO Heritage & Local Culture Walking Tour through Getyourguide!
Happy Travels!
We hope you liked this guide to Exploring Asia With Kids: Discover the Best Family-Friendly Destinations! From Thailand's dazzling beaches and vibrant cities to Indonesia's breathtaking landscapes or Vietnam's bustling markets, each destination promises unforgettable experiences that will create lasting memories for both parents and children. So pack your bags and get ready for an unforgettable vacation to Asia with kids!
*This post may contain affiliate links that may earn us a small commission, at no additional cost to you. Affiliate links in no way inform the hotels, sights, products, or other recommendations included in our articles. All opinions and recommendations expressed here are compiled from submissions submitted by the generous members of our Families Who Love To Travel community.
READ MORE: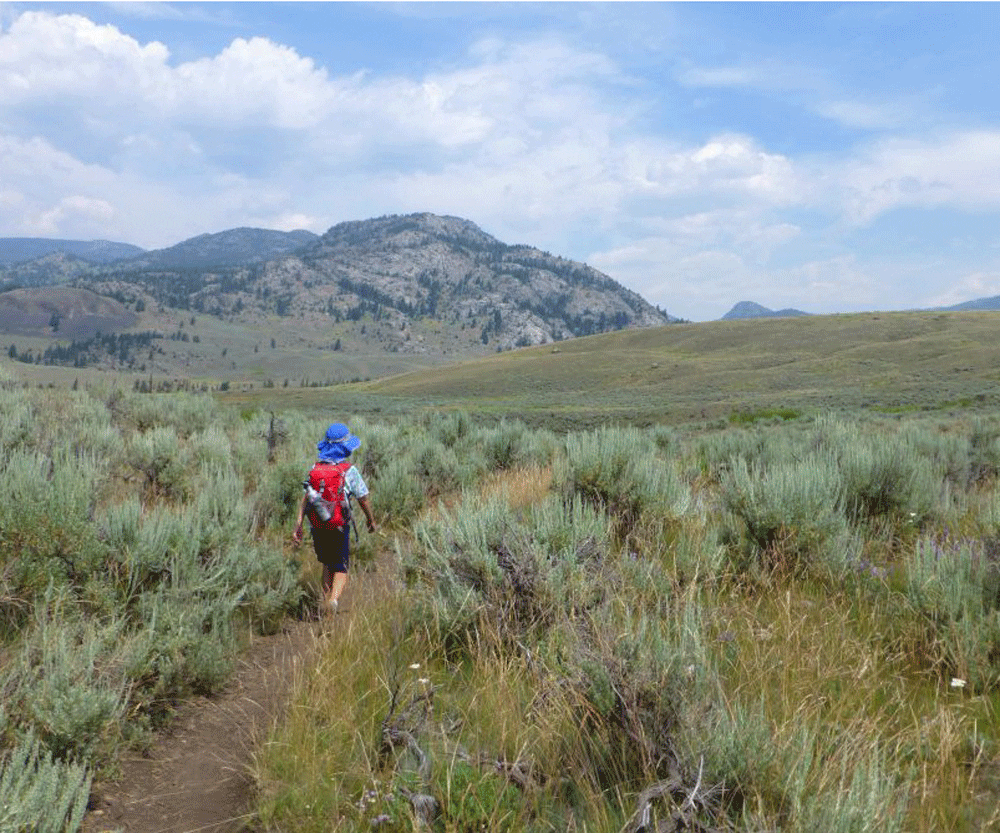 Everyone knows that Yellowstone National Park makes for a classic family vacation. Strolling the boardwalks...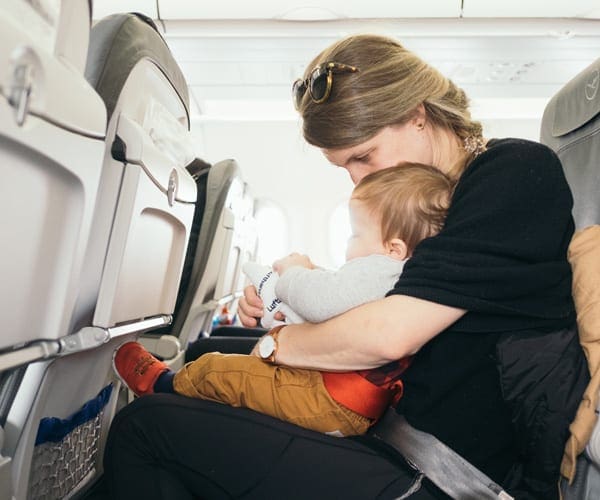 Families Who Love To Travel contributor Meghan Oaks provides her 10 best tips for your...