Are you looking for a beach vacation with kids? Aruba is nicknamed "One Happy Island," which we think is very fitting! Not to mention, Aruba offers the perfect place for families looking to rleax and connect. Offering a palm-tree paradise, Aruba is known for its beautiful beaches, clear shallow waters, and kid-friendly activities. Aruba also features numerous all-inclusive resorts to ensure each member of your family has a relaxing and memorable Caribbean vacation! While Aruba may just be a small Caribbean island, it is packed with amazing adventures and opportunities that everyone in your family will enjoy! Below, we have rounded up the Best Blogs For Aruba with Kids.
Top Flight Family
5 Fun Things to Do in Aruba With Kids
Carmen Sognonvi, the mom behind Top Flight Family, suggests five great excursions that can be done in Aruba with kids. First, traverse the island through a Hummer Jeep tour. Kids will love this open-air experience as they explore one of the most beautiful palces in the world. Then, the Atlantis Submarine expedition takes your family on the largest passenger submarine fleet in the world. Or, try a snorkeling cruise, paddleboard lessons, and more! If you're looking for recommendaitons for private lessons, this is the blog for you! Read more here!
2 Dads with Baggage
Activities in Aruba With Kids
If you're looking for a great resort recommendation, plus some off-site adventures, this is a great blog to help you plan. Jon Bailey, one of the dads behind 2DadsWithBaggage, describes his family's trip to Aruba, as well as what activities they chose outside of their all-inclusive resort. If you're considering staying at Tamarijn Aruba All-Inclusive Resort, be sure to read about their experience on the island. In addition, Jon recommends attractions like the Aruba Butterfly Farm, swimming in the island's iconic natural pools, and of course, diving and snorkeling. At the Aruba Butterfly Farm, aspiring entomologist will gaze upon hundreds of butterflies while meandering the paths. If you're lucky, one may even land on you! Read more here!
More Than Main Street
5 Awesome Things to Do in Aruba with Kids!
In this blog, a traveling mom, Julie, describes how Aruba lived up to its slogan of "one happy island." Aside from the activities which are often mentioned (visiting the beach, submarine tour, snorkeling, etc.), she recommends Aruba's De Palm Island. This exciting waterpark is perfect for those traveling with kids. She describes it as the "Disney World in Aruba." She also recommends visiting the Arikok National Park & California Lighthouse. At this National Park, visitors can see the cave hieroglyphics, which is a great historical experience. This blog certainly recommends some unique options for experiencing Aruba with kids! Read more here!
The Rebel Chick
5 Things To Do With Kids In Aruba
Jenn, the mom behind The Rebel Chick, spent just one day exploring the island of Aruba while on a cruise. Despite the short amount of time she spent on this glorious island, she still has some great suggestions on activities to do in Aruba with kids. She suggests the Donkey Sanctuary, where kids can meet face-to-face with donkeys. Like More Than Main Street, she also suggests the De Palm Island waterpark, where kids of all ages will find adventure. Jenn also recommends the Ostrich Farm, where kids can learn about ostriches and release some energy running around on the farm's playground. In addition, Jenn recommends Baby Beach, a popular white sand beach where kids can swim, play, and collect seashells. Finally, she mentions that right by the beach, there is a famous pet cemetery you can visit! Read more here!
The Tucker Family
Aruba Adventures
Next, The Tucker Family has done a lot of amazing adventuring on the island of Aruba! Their ultimate guide to Aruba with kids shares everything you need to know, including Aruba's top animal interactions, information about snorkeling, and tips for De Palm Island. Their website is definitely worth perusing ahead of a trip to Aruba! Not to mention, it is sure to make your planning a breeze! The Tucker Family also provides a number of family-tested, kid-approved dining options on the island. Finally, their amazing family pictures are sure to bring a family vacation to Aruba come alive! Read more here!
La Jolla Mom
Traveling To Aruba With Kids
In this blog about Aruba, La Jolla Mom is quite detailed – making it your go-to planning guide. Instead of simply listing attractions, she also outlines some useful tips about managing the time difference and jetlag with kids. In addition, she discusses transportation in Aruba, including taxis. Families looking for a fairly complete guide to Aruba with kids should start with this blog. From family-friendly dining suggestions to off-the-beaten-path recommendations, La Jolla Mom covers it all! Finally, she also lets readers know that the tap water in Aruba is A-Okay to drink! Read more here!
The Traveling Child
Things To Do In Aruba With Kids (Or Without Them)
Monet, the mom behind The Traveling Child, highlights that Aruba is located below the hurricane belt. Which makes it is a great year-round destination with little worry about natural disasters! She offers some tips about discount flights to Aruba, as well as where to stay once you arrive. Then, Monet suggests a few great attractions, including a visit to the Gold Mine Ruins, which was once the best place to dig for gold at the height of Aruba's Gold Rush. Additionally, her family loved Flamingo Beach. Here you and your family can get up close and personal with the beaches' namesake bird! Read more here!
Happy Planning!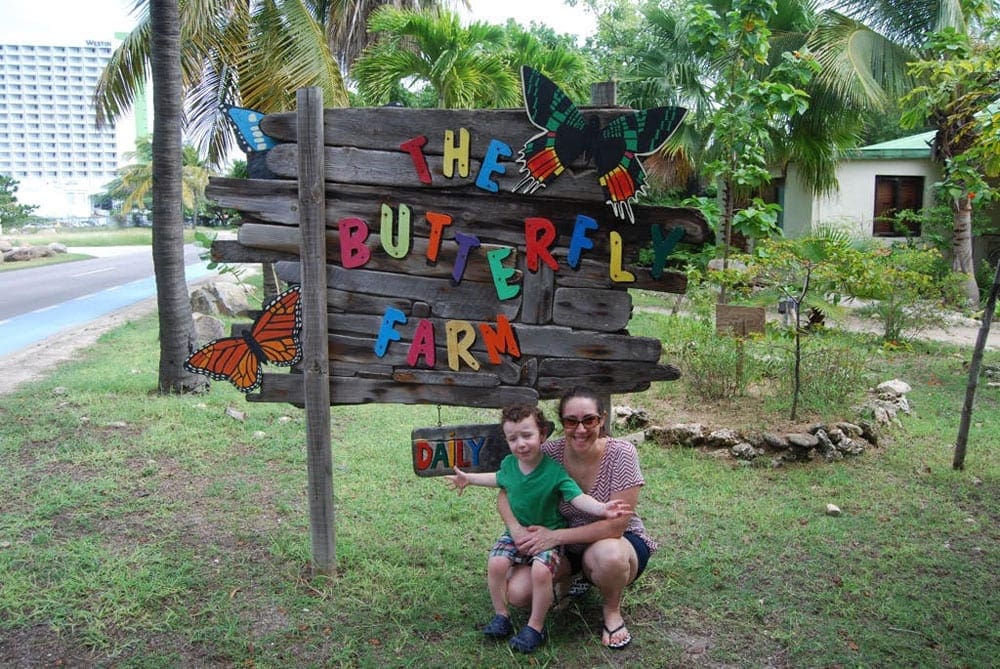 We hope this roundup on the best family blogs on Aruba with kids has been helpful in helping you plan your perfect Aruba vacation! Aruba is truly a stunning location for an unforgettable family vacation. No matter the season, Aruba has the perfect mix of adventure, outdoor beauty, and time on the beach! From butter fly gardens to world–renowned snorkeling and diving, Aruba is sure to please everyone in the family. This list of Best Blogs For Aruba with Kids is sure to provide provide great tips, things to do, and advice for a memorable family trip. Happy planning!
Next, find more things to do in Aruba with kids, as well as lodging, restaurants, and other recommendations on our main page on Aruba.
Have a blog, itinerary, or article you would like us to feature? Contact us!
For a fairly quaint island, St. Lucia is jam-packed with kid-friendly activities. With stretches of...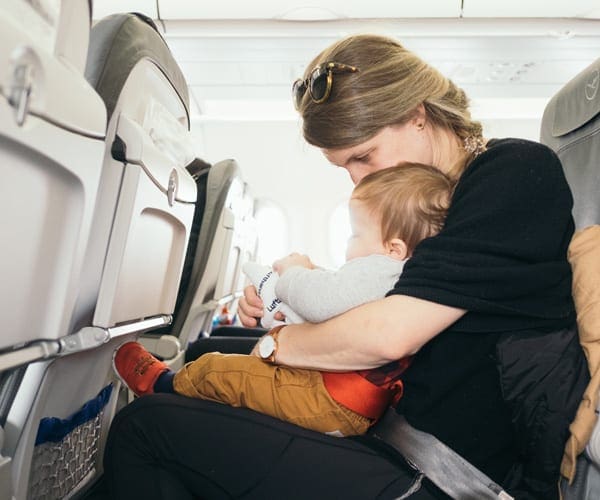 Families Who Love To Travel contributor Meghan Oaks provides her 10 best tips for your...