While both beautiful and captivating for couples, St. Lucia is also jam-packed with kid-friendly activities. With stretches of crystal-blue waters and soft sand, kids will have a great time simply lounging at the beach and digging into local cuisine. In addition, St. Lucia offers a plethora of kid-centered activities. Luckily, there are a variety of family travel blogs available to help you fill your itinerary. Take a visit to the Diamond Falls Botanical Gardens, for example. Then go snorkeling at Anse Cochon. Each of the blogs on the list detail necessary tips and tricks for traveling to St. Lucia with kids, ensuring your vacation to St. Lucia is picture-perfect! 
Mums Do Travel
Things To Do in St. Lucia With Kids
Mums Do Travel specializes in traveling with teenagers. As Sharmeen, a guest blogger, notes, when it comes to St. Lucia with kids, there's plenty to do! Take kids on the Rainforest Aerial Tram, suspending them over 1400-feet above the island to witness the area's wildlife. Since there are three locations (Baboneau, Dennery, and Soufries), it's convenient to a variety of accommodations.  Afterward, you can visit the world's only drive-in volcano at Soufriere. Visitors are only allowed within a few feet of the enclosed area, but the whole family can head take a mud bath in the Sulphur Springs. Also, Sharmeen advises families to plan extra time to visit the beach. Reduit Beach and Coconut Bay are among some of the popular options. Read more here.
Brit Mums
14 To Do in St. Lucia With Kids
Brit Mums suggest a variety of kid-friendly activities in St. Lucia. Take children snorkeling at Anse Cochon, where shallow water reveals blowfish, eels, and intricate corals. To take a break from the natural adventures, tour the Morne Coubaril Plantation. There, kids can drink coconut water, pet a donkey, and learn more about St. Lucia's sugar cane production in the recreated farmers village. At the adjacent Morne Coubaril Estate, older kids can zip through the jungle and receive elevated views of Soufriere. After a long day, the only thing left to do is eat. As Brit Mums remark, a stay in St. Lucia with kids is incomplete without a little local cuisine. Take kids to Liz Roti and they can try some of the island's best roti and conch fritters.  Read more here.
Mummy Travels
Guide To St. Lucia With Kids
Cathy, from Mummy Travels, has written an entire blog on visiting St. Lucia with kids, specifically toddlers. Browse the shops at Castries Market, a spot that's ideal for soaking up the St. Lucian ambiance, allowing kids to roam free and explore local souvenirs and snacks. For some more sweet treats, Hotel Chocolat offers "a bean to bar" tour that every chocolate lover should experience at least once. The tour begins with a walk through the nearby Rabot Estate and eventually allows guests to sample and make their own chocolate bar. As Cathy notes, trekking through St. Lucia's natural wonders is a bit strenuous with little children in tow. To get views of St. Lucia's iconic landmarks, The Pitons, without taking the long climb up them, take the kids to the Tet Paul Nature Trail. You'll be able to take your time, and the hike isn't as steep. Read more here.
Happy Planning
St. Lucia is truly a stunning location for an unforgettable family vacation. In fact, every day will be postcard perfect! St. Lucia offers the perfect amount of adventure and outdoor beauty for families with children of all ages! From sandy beaches to ziplines through the rainforest to snorkeling with colorful fish, St. Lucia is sure to please everyone in the family. This list of best blogs for St. Lucia with kids is sure to provide provide great tips, things to do, and advice for a memorable family trip. Happy planning!
Next, find more things to do in St. Lucia with kids, as well as lodging, restaurants, and other recommendations on our main page on St. Lucia.
Have a blog, itinerary, or article you would like us to feature? Contact us!
Planning a family vacation to the Hawaiian Islands promises an unforgettable experience filled with stunning...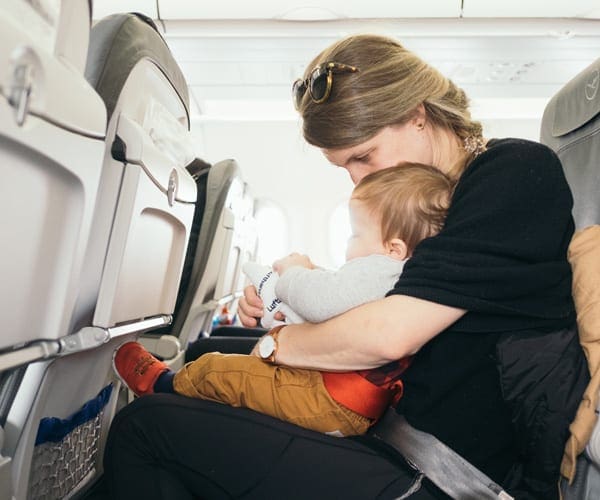 Families Who Love To Travel contributor Meghan Oaks provides her 10 best tips for your...