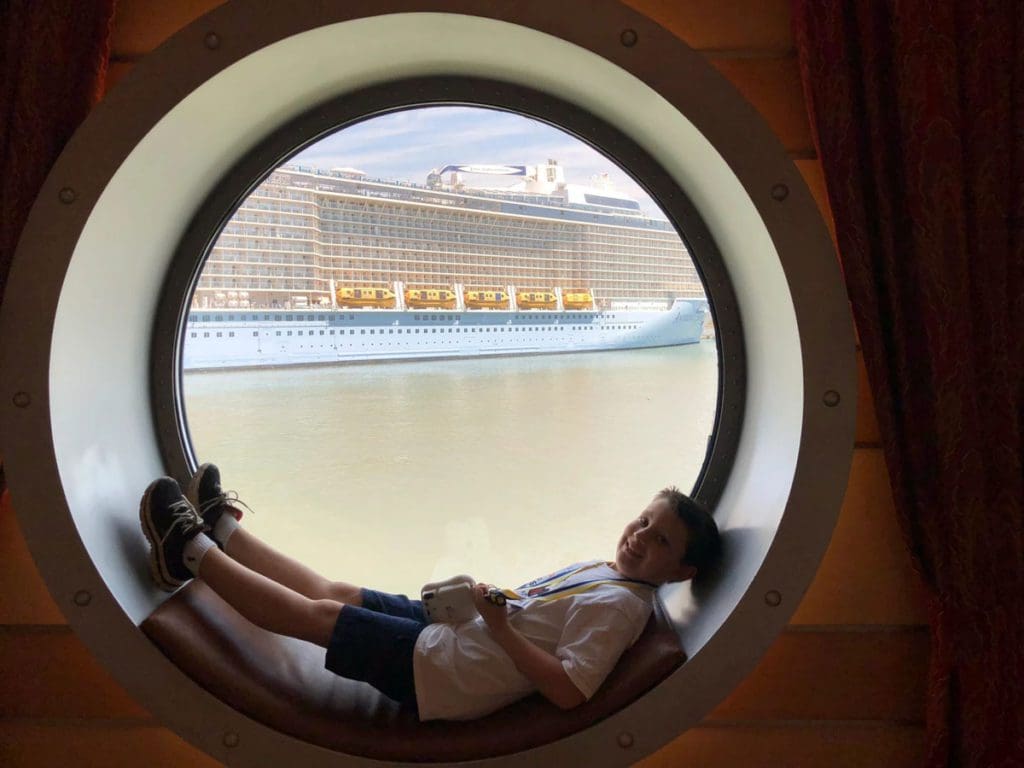 When you're ready to set sail with your kids in tow, we've got you covered with this list of the Best Cruise Lines For Families! Find inspiration for an unforgettable family cruise when you browse through the options in this article. Hang out with your favorite television characters, see some scenic destinations, and make incredible memories together! Whether you're traveling with younger kids and want to maintain the magic of Disney or need something for your older teens, we guarantee there's a cruise out there for you. Best of all, we've rounded up these offerings across a ton of destinations and budgets. We have everything from kid-friendly amenities onboard to kids' programming, fun options for families, and even adult-only time! With this list, You'll soon see why parents and kids alike will love cruising. Keep reading to find out more about the Best Cruises for Families!
Royal Caribbean International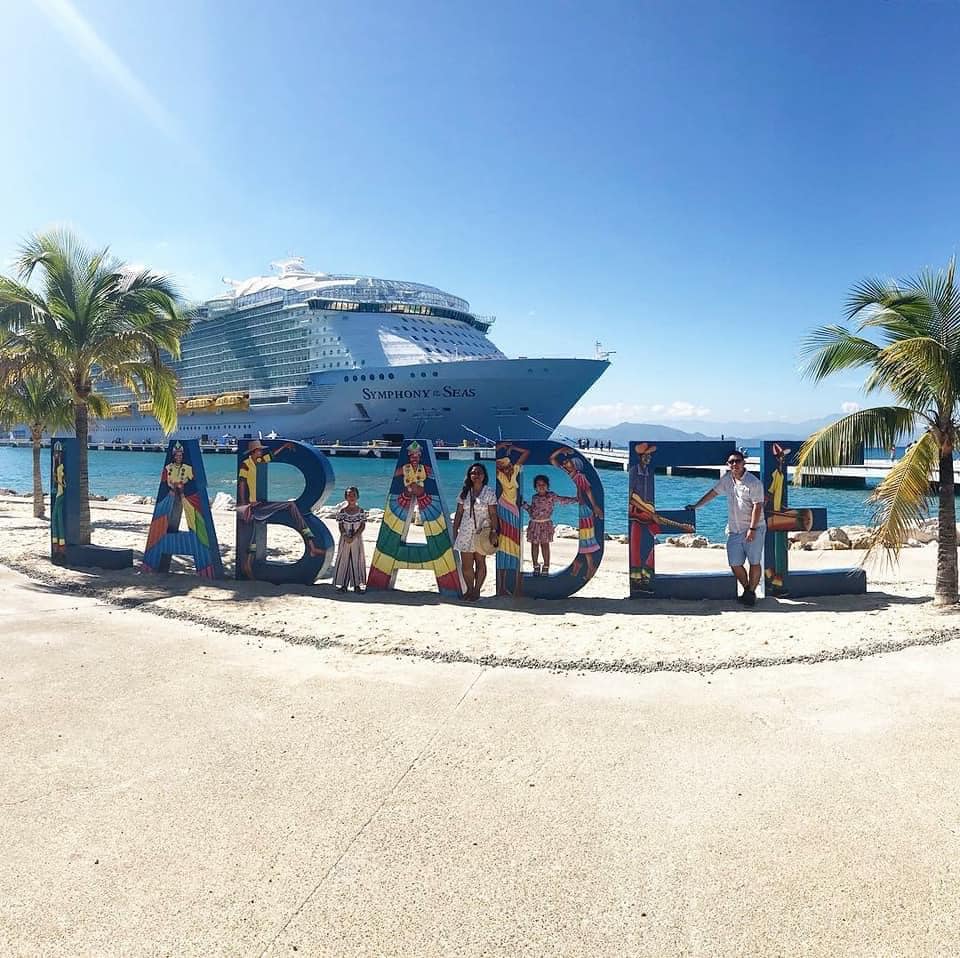 An informal poll on Families Love Travel's Facebook group put Royal Caribbean at the top of the list for family-friendly cruises for kids of all ages. Families will love the variety of activities, amenities, ships, and price points. There are more than two dozen ships in the fleet, with itineraries covering every continent (except Antarctica). The Ultimate Family Suite, on the Star class ships, provides an amazing cabin stay with two stories of fun, including an in-cabin slide, air hockey table, and "Royal Genie" staff member to support. Not in your budget? There are plenty of other cabin options to choose from too!
Reserve your Royal Caribbean cruise here with Cruisedirect.com!
Why The Kids Will Thank You
Royal Caribbean offers onboard amenities for cruisers of all ages. Some of the line's ships feature rock climbing walls and ice rinks, while others boast zip lines, bumper cars, and waterslides. Every ship also hosts fun and educational programs for any age, with activities galore for kids looking for a little independence. The Adventure Ocean® Youth program has Royal Babies® and Royal Tots® playgroups for making new friends from age 6 months. Aquanauts (ages 3-5 years) conduct cool experiments and become Certified Jr. Adventure Scientists. Explorers (ages 6-8 years) involve science experiments, arts and crafts, and theater – plus themed parties. Voyagers (ages 9-12 years) can engage in some friendly sports or video competitions, star in a talent show, or conduct a scavenger hunt. The teen program allows older kids the freedom to come and go as they please, enjoying games, parties, and sports.
Why Parents Love It
Royal Caribbean offers quality family activities onboard, in addition to the ship's amenities. This includes festivals, poolside games, physical challenges, karaoke nights, theme nights, and more. You can enjoy dining too, with Family Time Dining that has your kids fueled up and ready to head off to the Adventure Ocean® program. Don't want to travel with a lot of gear and supplies? The Babies 2 Go program allows parents to order diapers, baby food, and other essentials for room delivery throughout the cruise. And, when you're looking for a date night, there's The Late Night Party Zone for kids. This means the fun doesn't have to stop at your child's bedtime (though, after 10 p.m. involves an hourly fee). Entertainment includes Broadway-style shows, high-end bars and restaurants, casinos, and world-class spa treatments.
Disney Cruise Line
With a name like Disney, families know it's destined to be a kid-friendly cruise! In fact, FLT Facebook members ranked this cruise line their favorite! From its signature Sail-A-Wave Party to its pirate-themed dinners, Disney earns a nod of approval from passengers for its roster full of entertainment options. Passengers can enjoy kid-friendly dining venues and amenities like waterslides and mini-golf courses, and Disney characters can be found onboard engaging with children (socially distanced – for now). The line's four – and soon to be five as of mid-2022 – ships also offer adults-only dining and leisure areas to unwind in waterways across the United States, Caribbean, Mexico, and Europe.
On the Disney Fantasy and Disney Dream, more than 70% of staterooms offer verandahs – and adjoining rooms can remove the barrier separating the outdoor space to create even more areas to hang out. Plus, nearly all rooms have an ocean view or create that view through a Magical Porthole. No wonder Disney offers one of the best cruise lines for families!
READ MORE: All About Adventures by Disney
Why The Kids Will Thank You
There's so much to win over Disney's youngest guests. Kids will love the AquaDuck water slide, Goofy Sports Simulator, world-class live production shows, and fireworks. Not to mention traditional Disney experiences like Bibbidi Bobbidi Boutique, where little ones can transform into their favorite characters! Plus, the Oceaneer Club and Lab offer kids ages 3 to 12 unforgettable experiences. They can interact with some of their favorite Disney characters, along with playing games and group activities. Tween and teens have their own space with the Edge and the Vibe, to chill out, make friends and play games. And while it's currently closed due to COVID-19, the Nursery offers infants and young toddlers (up to age 3) a safe and fun space of their own (for an hourly fee).
Read more about Why Your Family Will Love a Disney Cruise!
Research Disney Cruises here through Cruisedirect.com!
Why Parents Love It
While a strong kids program makes adult-only time a little more enjoyable, there are also plenty of ways to spend your free time. Whether you are in search of exhilarating activities or a bit of relaxation, you'll find it aboard a Disney Cruise. For example, the spa offers a full menu of experiences, and the adult-only hot tub and relaxation area help parents unwind. If you're looking for something more upbeat, there are pubs, a nightclub, and different beverage tastings. And some adult-only dining experiences at their French and Italian eateries make the most of a date night (or day-date)!
Norwegian Cruise Line
One of the best cruise lines for kids of all ages, Norwegian Cruise Line greets families with 18 ships sailing in nearly all regions of the world. As a plus, they all have ample onboard amenities, fine dining and entertainment, and kids' clubs! While adults are relaxing at the spa or gambling at the casino, kids can attend supervised youth programs where they can learn to juggle, play dodgeball or attend themed parties. Plus, children's menus are available in all the line's restaurants, including specialty eateries. And while there are suites and rooms with balconies on the ships, cabins like the Family Oceanview with Large Picture Window provide space and views without the higher price tag.
Book your family-friendly cruise with Norwegian Cruise Line here through Cruisedirect.com!
Why The Kids Will Thank You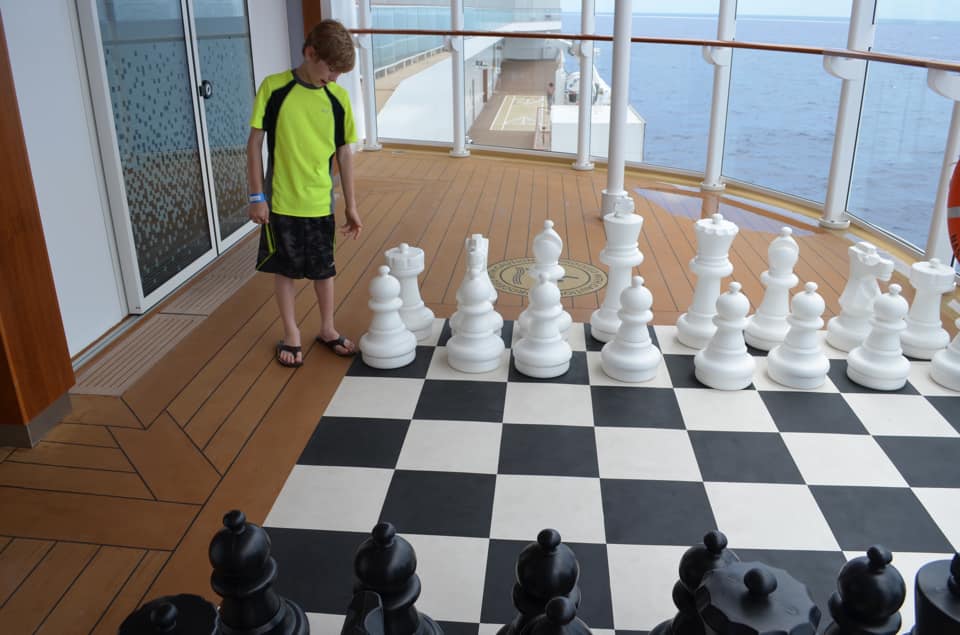 Each of Norwegian's ships offers kid-friendly activities, dining, and room amenities. As if rock climbing walls, water slides, and video arcades aren't enough, there are fun shows, virtual gaming, and on-deck activities. The Guppies program for youngsters up to 3 years of age offers sensory programs and free play for the ship's smallest guests. Then, the Splash Academy offers three levels of programming for kids ages 3 to 12, where little ones can try their hand at circus-like skills, sports, treasure hunts, and more. Additionally, Entourage provides a complete hang-out space for teens, with movies, art, music, and sports. With so much to offer, travelers will quickly learn why this is one of the best cruise lines for families!
Why Parents Love It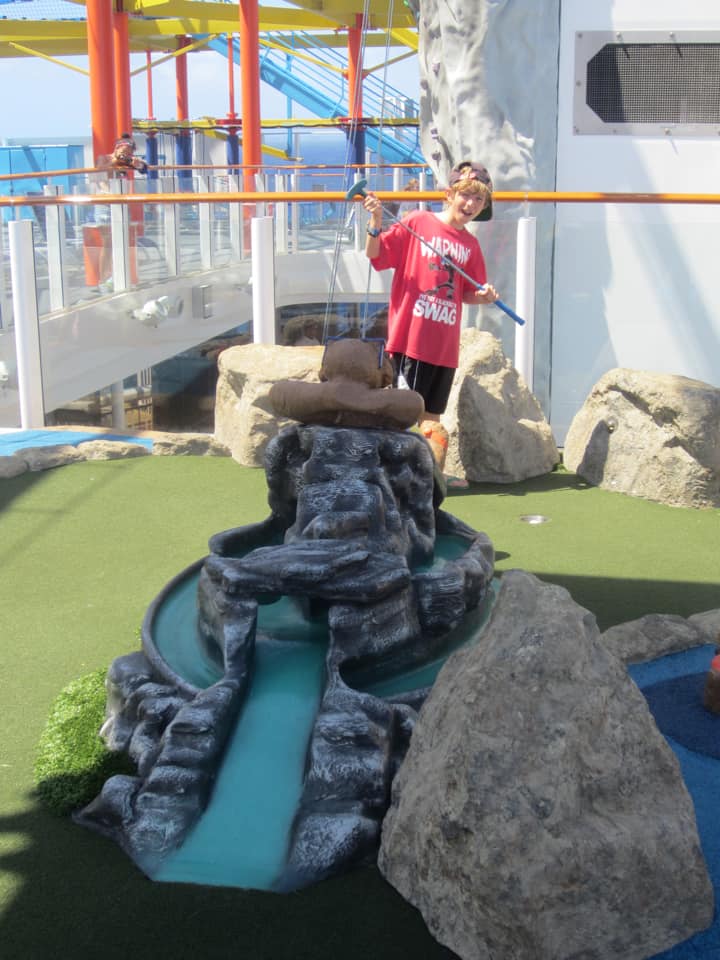 Parents can relax and rejuvenate at the spa or try their luck at the casino. There's a wide array of specialty restaurants (where you can take the kids – or not, for a small extra fee) offering cuisines from around the world. Plus, there are bars and lounges to catch up over a drink. Then, the fitness activities and facilities are top-notch. Looking for childcare during a port day or late at night? Parents can drop off the kids to enjoy time on land or for a romantic date night out. It's available on days in port and every evening for children ages 3-12.
Carnival Cruise Line
Carnival Cruise Line's frequent sales and budget-friendly fares mean the whole family can save some money on a voyage filled with parent- and kid-friendly perks. Ships are outfitted with water parks, basketball courts, and ropes courses to entertain kids of all ages. While the kids are at play, grownups can head to the casino or the Serenity adults-only retreat area. Carnival sails the world with dozens of ships – each with its own unique twist. You'll want to check out the Family Harbor Staterooms on the Vista-class of ships, which offer spacious areas with access to an exclusive lounge and perks like free kids' meals at specialty restaurants and an evening of babysitting.
Looking for the perfect cruise on Carnival? Book here with Cruisedirect.com!
Why The Kids Will Thank You
Are your kids water babies? They can play all day at the pool or even enjoy a Dive-In Movie! Got a Dr. Seuss fan in the family? There are plenty of character interactions and activities included in your trip. If you're up for a thrill, Carnival has activities like Bolt, the first roller coaster at sea (on the Carnival Mardi Gras), a zippy water slide, and the SkyCourse ropes course.
Need more evidence that this is one of the best cruise lines for families? Littlest travelers can also enjoy summer camp year-round with Camp Ocean. Kids are broken into appropriate groups – Penguins (2 to 5 years), Stingrays (6 to 8 years), and Sharks (9 to 11 years). Then, they can engage in crafts, games, sports, video games, and more fun things as they make new friends. Circle C provides youth ages 12 to 14 their own hangout space. Meanwhile, Club O2 offers high schoolers aged 15 to 17 a fun space all their own. With kids' club options from 2 to 17, it's no wonder this is one of the best cruise lines for kids of all ages.
Why Parents Love It
With activities like Lip Sync Battle and Family Feud, parents can tap into their inner game show enthusiast (though kids are welcome, too!). Meanwhile, the Punchliner Comedy Club™ can have you in the audience or up on stage. To balance all the action, Cloud 9 Spa activities can provide a more peaceful and restorative way to pass the time onboard. Looking for a date night at the steakhouse or perhaps looking to try your luck at the casino? Through the Night Owls program (for an extra fee), parents can enjoy themselves into the night while the kids have fun with camp counselors.
MSC Cruises
MSC Cruises sails the third-largest cruise fleet in the world, with itineraries across the Caribbean, Europe, South America, and Asia. MSC's "Kids Cruise Free" promotion welcomes passengers ages 11 and younger to sail for free year-round on select cruises. If you're looking to live large, the MSC Seaside has a two-bedroom, two-bathroom Grand Suite, complete with an oversized balcony. Or if you're traveling with a big group, the MSC Meraviglia combines two balcony staterooms with an interior cabin to sleep nine.
Choose your MSC Cruise now with Cruisecritic!
Why The Kids Will Thank You
LEGO-themed fun, pools, slides, and other basic ship amenities are enough of a draw. However, MSC's cruises also feature five groups of kids' clubs. For example, the Baby Club, a dedicated play area for babies, is an opportunity for families to play together or leave young ones in the care of trained staff; note the Baby Club is temporarily unavailable due to the pandemic. The Mini Club caters to ages 3 to 6, while the Junior Club focuses on ages 7 to 11. Both offer fun toys through MSC's partnership with LEGO, competitions, games, and getting to play with other young passengers. The Young Club offers a space for 12-to-14-year-olds, featuring sports tournaments, hi-tech games, and other ways to hang out. Teens ages 15 to 17 have their own hang-out spot with sports, obstacle courses, dance battles, and video games.
Why Parents Love It
Parents can relax at the Balinese Spa, indulge in shopping, sip a cocktail or play it up at the casino. With child supervision taken care of, a date night dinner overlooking the sea can be romantic and delicious. Together, families can also enjoy activities like swimming in the pools and competing at the bowling alley. Heading off the ship? There is special kids' pricing for 3- to 12-year-olds participating in excursions, which will help parents maximize their budget; kids up to age 2 are free. Certainly, MSC Cruises is one of the best cruise lines for families!
Costa Cruises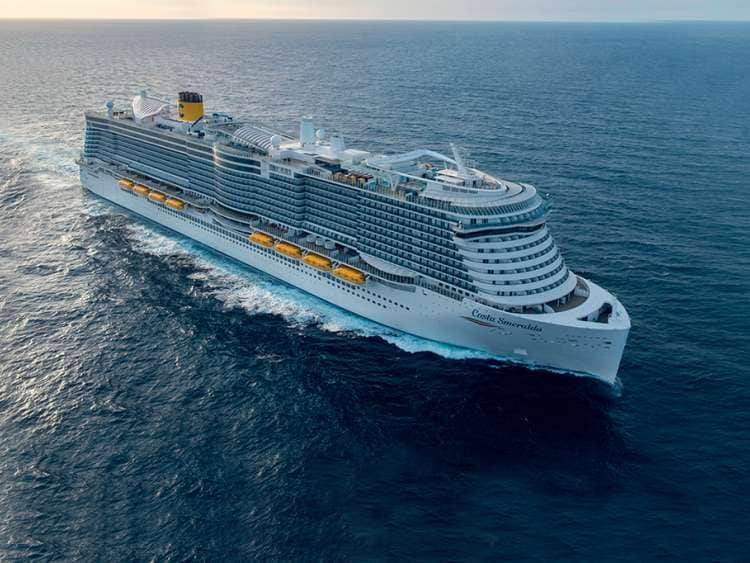 Costa Cruises is most known for its Mediterranean adventures. They also offer amazing voyages across Northern Europe, the Caribbean, the Middle East, and South America on board one of their 11 ships. And with the Family Special, up to 2 kids under 18 only pay taxes and fees when joining their parents in the same stateroom. With suites, balcony rooms, oceanview cabins, and inside staterooms, some of which connect, there's an option for each family traveling!
RELATED ARTICLE: Tips for Cruising with a Baby
Why The Kids Will Thank You
Costa's fleetwide programming for cruisers ages 3 to 17 is sure to keep younger travelers occupied. In fact, they offer everything from arts and crafts to treasure hunts, pool parties, and more! With Squok Club, for ages 3 to 11, little ones can enjoy games, snacks, and adventures. Little ones will love the cruise line's "Princess for a Day" or "Captain in Training" programs. The Teens' Lounge provides a gathering spot for teens up to age 17, including video games and hangout spaces.
Find a deal on Costa Cruises with Cruisecritic here!
Why Parents Love It
Looking for family activities? Whether hanging out with your preschooler and Peppa Pig, tackling the Rope Garden Adventure Park with your elementary school child, competing against your middle schooler at the video arcade, or shooting hoops with your teen, you'll find plenty of fun ways to spend a sea day. While the kids are at play under the care of trained staff, parents can enjoy time together at the pool or Solemio Spa. Then, grab a drink at one of the bars, catch an exotic show, or indulge in fine dining. While the cruise line's European flair comes out in the restaurants on offer, you can experience a culinary adventure from cuisines around the world!
Bon Voyage!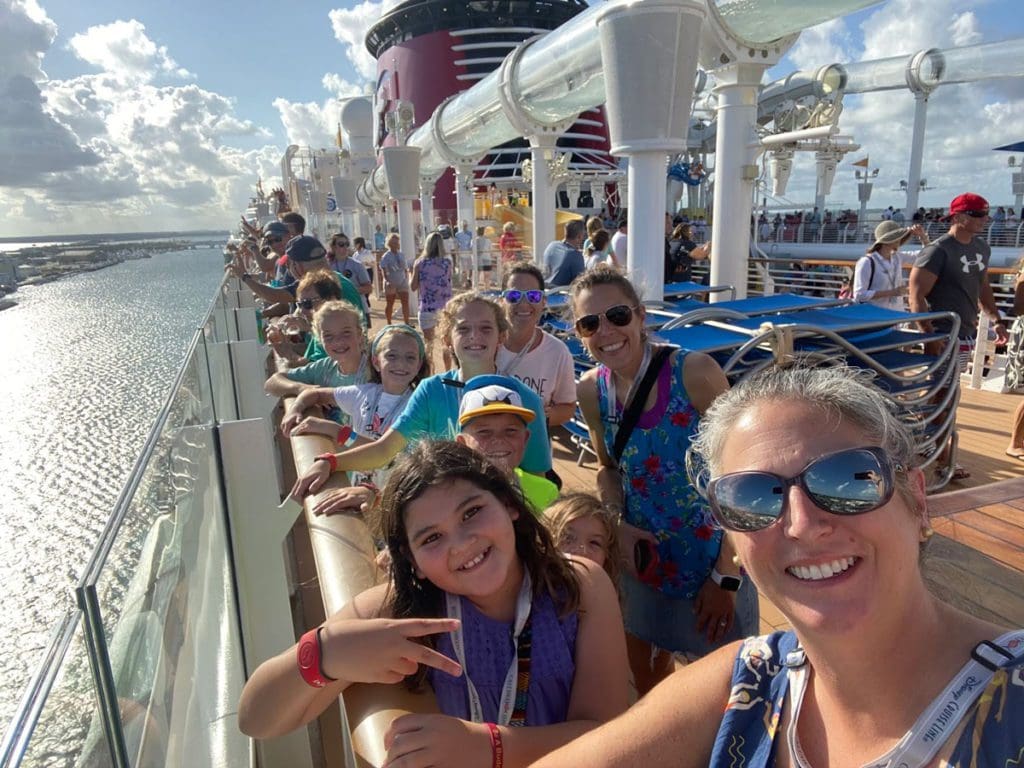 We hope this review of the Best Cruise Lines For Families With Kids Of all Ages helps your crew pick the best adventure together on the high seas! Set sail for a trip of a lifetime with some of the most impressive and varied activities, food options, and childcare programs out there. Enjoy your next family vacation!
*Due to the COVID-19 pandemic, some of the attractions, accommodations, or things to do on this list may be closed. Please ensure availability before making your decision.
*This post may contain affiliate links that may earn us a small commission, at no additional cost to you. Affiliate links in no way inform the hotels, sights, products, or other recommendations included in our articles. All opinions and recommendations expressed here are compiled from submissions submitted by the generous members of our Families Who Love To Travel community.
READ MORE: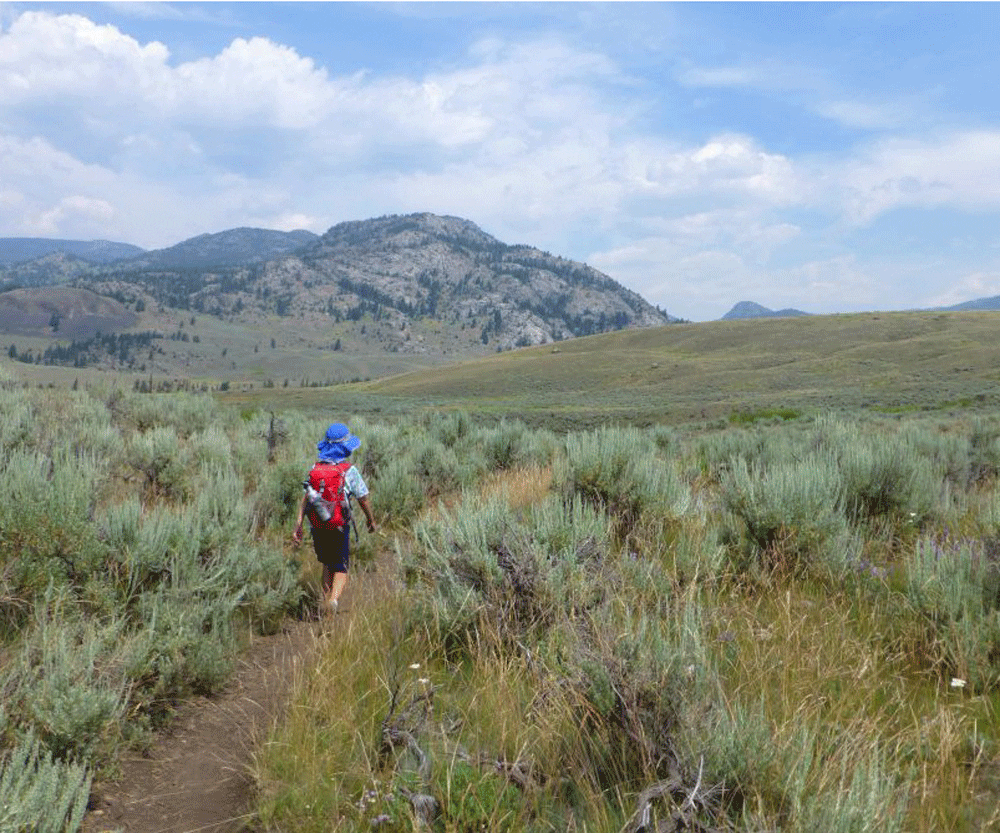 Everyone knows that Yellowstone National Park makes for a classic family vacation. Strolling the boardwalks...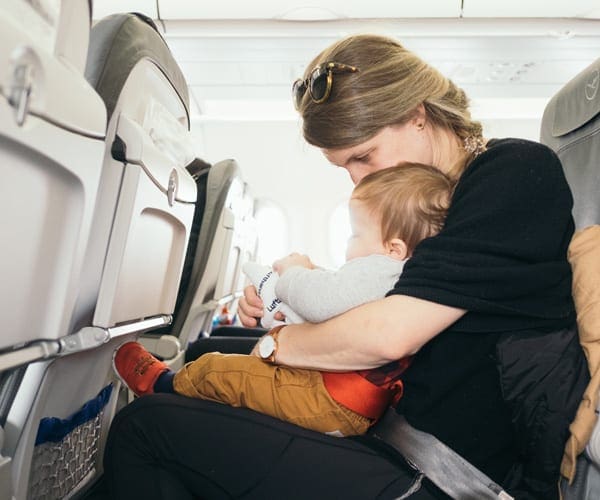 Families Who Love To Travel contributor Meghan Oaks provides her 10 best tips for your...