With growing travel restrictions this summer, many parents are considering the best family staycation ideas for at-home fun. Luckily, while many of us cannot travel at this time, this shouldn't stop us from creating memories with our kids! Facebook member Jennifer Klon asked our community to share their favorite family staycation ideas. With her permission, we converted those responses into an article to share with our full community! A family staycation is a great option for those looking to rest and relax, gain a sense of adventure, or simply make unforgettable family memories. Now, families can use our list of the 8 Best Family Staycation Ideas to design their perfect family staycation! From touring your own city to backyard camping to family DIY projects, you can't go wrong with a little family staycation. No matter where you are, this list includes wonderful ideas for a memorable staycation at home.
Play Tourist in Your Own City
We all live in amazing places! Often, the daily grind keeps us from exploring our own cities. While it is challenging to go further afield, take the opportunity to explore what is fantastic about your hometown! Do as the tourists do. If possible, visit your local museums, family-friendly attractions, libraries, boating at a local marina, or other places your family may enjoy. Many cities are offering deep discounts to encourage local tourists. Don't know where to start? Google family-friendly things to do near me or in your city. Create a weekend or week-long itinerary to explore your city. This way, your family can enjoy your city like they would on vacation! Playing tourist in your city is a fantastic way to make memories.
Another great way to play tourist in your own city is to exchange houses with a friend or family member. This way, you both get a change of scenery without the expense of a hotel! Setting expectations with people you trust may also be easier than navigating the new rules of hotels and campgrounds. Finally, house swapping can give families the impression of a new environment and one from which to explore their local area. Staying local and exploring your city is a unique way to enjoy a family staycation without feeling stuck at home.
Invest in a Family Hobby or Something New
A family-friendly staycation means you are saving money by not traveling far. However, families should consider a little strategic spending to create the best family staycation possible! We have compiled a few unique ideas with help from our Facebook members to maximize your budget and family fun. First, perhaps you have been considering a major purchase for your home, like a pool table, outdoor movies, and screen, hot tub, swing-set, or sandbox. Many cities also offer inflatable water slides, bouncy houses, obstacle courses, or pools. Or, families can try small exciting purchases like a water table, inflatable sprinkler, and hammock. This is a great time to invest in a new feature – or at least rent one for a few hours or days of fun. Families may find less grumbling and enhanced family time with a new "toy" in the house.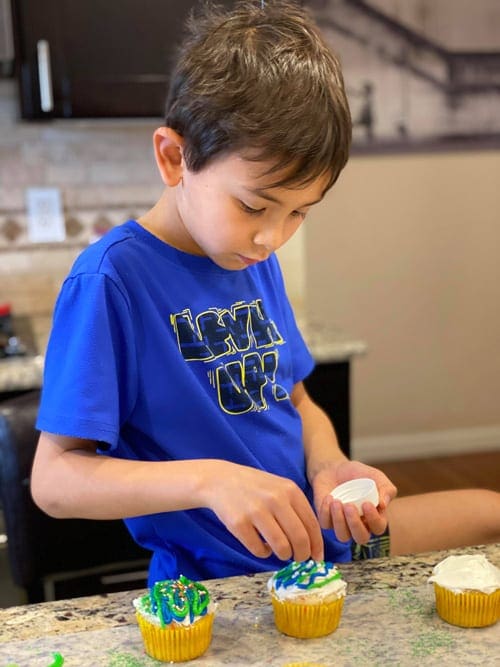 In addition, other families recommended a new hobby at home for a daily staycation or opportunity to "get away". Consider investing in a new garden, art supplies, baking supplies, or raising ducklings. Additional examples include teaching your kids new skills like car maintenance, cooking or baking, sewing, and identifying local bird/wildlife from your window. Adding a new daily task or hobby can help parents and kids connect and learn together. Investing in a new feature for your house can be a great family staycation idea.
Backyard Camping
Our Facebook members highly recommended backyard camping as one of the best family-friendly staycation ideas. It was one of the most popular suggestions overall! Pitch a backyard tent and set it up just like a campsite. Don't also forget to pack a cooler and snacks! If you can, have a bonfire and roast hotdogs. Or, make some s'mores delicious for dessert. Try to have everything outside to imitate a real camping experience. (Except maybe the bathroom!) Then, create a nature scavenger hunt or set up a lawn game for family fun. At night, layout in the yard and stargaze. Or, maybe ghost stories around the campfire are more your style. Adding an outdoor movie projector and screen will captivate the whole family! Finally, a string of outdoor lights or tiki torches can create an enchanting ambiance to enjoy all weekend.
Find Reasons to Celebrate
It can be hard to find a reason to celebrate lately, especially for families missing travel! However, many Facebook members recommended finding a reason to celebrate. Kids are excited when parents are excited – and often, vice versa! For example, one Facebook member celebrated the holidays all over again! One day, it was Christmas, the next it was Easter. Families can wrap up some small gifts, order take-out, decorate the house and enjoy the holidays!
Try a theme night if you're not happy about lugging all the Christmas decorations out. Have everyone in your family put a theme into a hat and draw them out. Plan them in order of the draw. During each theme night, enjoy movies, music, and cooking to match. Theme nights can be location-specific, like Paris, Tokyo, or Cairo. Or, they can be interest-specific, like going to Disney, the beach, or the mountains. Don't forget to plan arts and crafts for children to immerse themselves in the family staycation fully. Looking for some theme night options? Check out Facebook member Nicole Sweeney's blog on Exploring From Home.
Next, families can also do small things to celebrate. Try a fancy dinner night by dressing up and decorating the dining room. Older kids may enjoy designing a film festival filled with their favorite movies. Finally, kids of all ages will delight in a "make your own" night featuring pizza, ice cream, burritos, or their favorite pile-on foods! No matter what you choose, you'll make fond memories with these family staycation ideas!
Create an Indoor Paradise…or Jungle
What's better than an indoor paradise (or jungle) for kids to explore? Build a fort together and remember the bigger, the better! Create different rooms to enjoy snacks and storytelling. Encourage little one's imaginations with stuffed animals, pretending you're on safari or hiking through the mountains. Or, try a self-care day by setting up your bathroom like a luxury spa. Be sure to include candles and relaxing music while kids enjoy a nice bath with new bath bombs or toys. Do foot massages and paint your nails! Engage your kids in a conversation about what makes them relaxed or happy. Then, incorporate those ideas into your future regimen. Families can also recreate their favorite travel destination. Capture the location's unique ambiance through music, decorations, and cooking. Cap it off with a destination-inspired movie night. Spending time together and making memories is the best part of a family staycation!
Enjoy the Great Outdoors
Being outside tends to be the low-risk activity that many families are seeking right now. It is also one of the best family staycation ideas for kids of all ages! Parents will love cooking outside or dining together al fresco. Whether eating in your own backyard or local park, kids will surely delight in a family picnic. Then, try a scavenger hunt to spice it up! Prepare sheets for your family to find outside objects like leaves, sticks, insects, flowers, and more. Your little explorers will quickly become nature enthusiasts by hiking or wandering a local, national park or state park. (If you're in the midwest, try one of these amazing midwest state parks!) Swimming, fishing, and kayaking are also other great outdoor activities!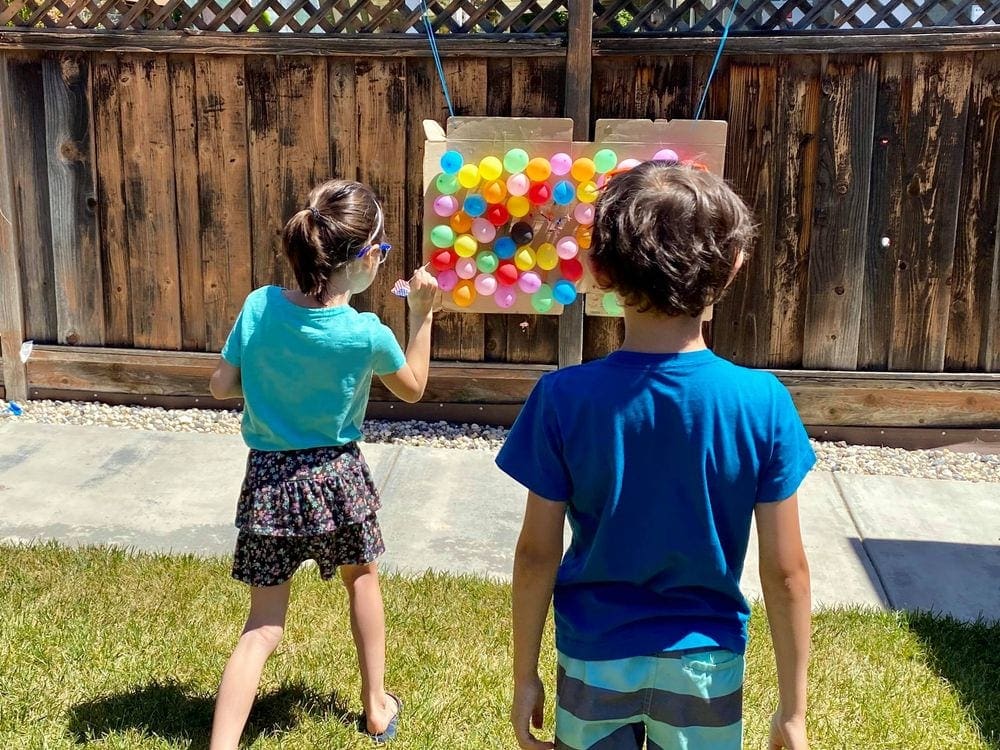 If you don't want to go far, create a backyard carnival instead. Use games and carnival fare to create a lively at-home party perfect for little kids and adults alike. You can even rent an inflatable bouncy house for the day! Or, families can create their own obstacle course using household items. Create a path in the yard that everyone must follow. Can your little ones jump over a large stick, hopscotch down the sidewalk, and use a hula hoop? Then, challenge your family to a water balloon fight. Divide into teams and give each team a bucket full of water balloons. The last dry person wins! Finally, a lawn game tournament is sure to engage older kids. Set up a bracket to give it the full experience. A little competition is the great outdoors is an exhilarating way to enjoy a staycation at home.
Family DIY Projects
Many families who can't travel this year are finding unique ways to spruce up their homes instead. Designing a family DIY project is truly one-of-a-kind on our list of best family staycation ideas! Have a family meeting to decide what types of projects to consider. Do your teens want to redecorate their rooms? Are your littles hankering to have a new swing set or tree house? Or maybe a patio or fire pit would make your backyard complete? Whatever undertaking you have in mind, find tasks for the whole family to participate in. From design to finish, a family DIY project is a great way to work as a team, teach kids to use tools, problem solve, and engage your creative sides! A refreshed space can give kids a small change of scenery to relax or play.
Travel From Home with Families Love Travel
Last but not least, we would be remiss if we didn't share our Travel From Home resources! Cultivating children's love for travel doesn't have to happen far from home. With our Travel From Home series, families can take virtual vacations! Start by exploring Paris, where you can indulge in crepes and croissants. Then, travel to Lucerne to listen to iconic alphorns while dining on Swiss cookies. Hop on over to New York City to see why families love the Big Apple! Discover local NYC museums and create your own Brooklyn bridge from popsicle sticks. Then, head south to Mexico where your family can get creative with a Frida Khalo inspired art project. Finally, make egg fried rice and learn about the terracotta warriors in China. Find these cities and many more in our Travel From Home section. Each city includes virtual tours, recipes, crafts, books, movies, and more!
Thank You to Our Community!
We hope you found our Top 8 Family Staycation Ideas useful in planning your perfect staycation at home! While many of us cannot travel right now, that shouldn't stop us from making a lifetime of family memories. A special thank you to Jennifer Klon and the Families Who Love to Travel Facebook community who helped to compile this list of the Top 8 Family Staycation Ideas. Families Who Love To Travel is a group of amazing families who love adventure and exploring through travel. It is a group filled with parents seeking and sharing advice about family travel. Join the Facebook community and the Instagram community to connect with other families who love the unique experiences travel has to offer!
READ NEXT: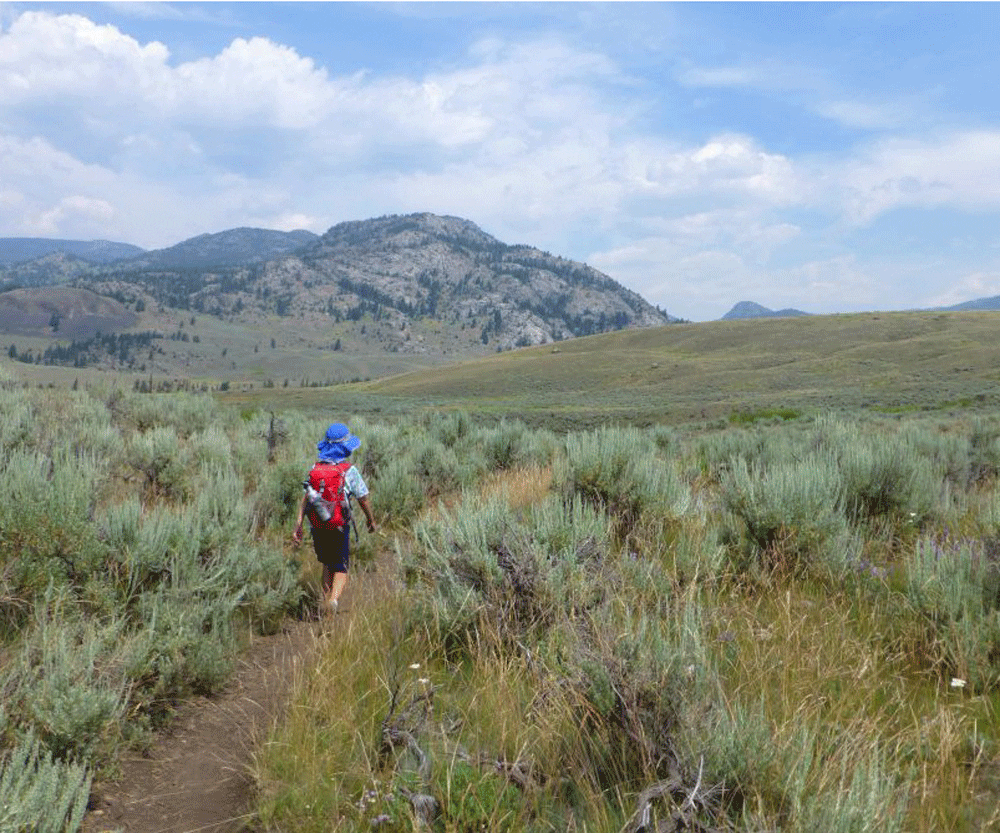 Everyone knows that Yellowstone National Park makes for a classic family vacation. Strolling the boardwalks...
You can do all the research and pack all the right things, but it's hard...