Looking to explore the Middle East? Dubai is a very safe, family-friendly option! Located within the United Arab Emirates, Dubai is both a city and one of the seven emirates within the UAE. Dubai is a remarkable place known for its luxury shopping, resorts, and ultramodern vibe. Families will love Atlantis The Palm, an artificial island boasting a plethora of child-friendly amenities. From zero-depth pools to babysitting services, it is the perfect family find in Dubai! Then, take in one of the best views in the world at Burj Khalifa. It's a truly incredible feat standing at 163 stories high! Kids will delight in watching the colorful dancing waters of the Dubai Fountain. Old Dubai is the perfect place to explore spice markets and textiles. Perhaps luxury shopping is more your style? The Dubai Mall has your every need covered. There is so much to do with kids in Dubai!
Ready to go? Check out our list of the best itineraries for vacationing in Dubai with kids. This list is sure to cover all of your questions and planning needs. No matter what you are looking to do in Dubai, you are sure to create a lifetime of memories as a family!
A Short Stay in Dubai with Kids
2 Days in Dubai with Kids, Itinerary by Mum on the Move
Considering a long layover in Dubai? Marianne of Mum on the Move, has you covered! First, try a walking tour to explore the city. Your first major site is the Burj Khalifa. You will get one of the best views in the world from the 124th-floor observation deck! Afterward, enjoy lunch at the Dubai Mall. Marianne recommends Carluccio's or Social House. Families can spend the evening outside of downtown at the Dubai Parks and Resorts. This resort area is 4 adventure parks in one, where entertainment is endless! There is truly something for everyone, including the world's first Bollywood theme park. Spend day 2 learning about local history and culture at the Sheikh Mohammed Centre for Cultural Understanding. If you catch the right day, you can enjoy the traditional breakfast (offered twice weekly). Finally, end your stay at The Beach. Exceptional white sand and play parks await! Read more here.
3 days in Dubai: Family trip Itinerary to the City of Gold, Itinerary by Zest in a Tote
This blog offers the usual and some very unique itinerary recommendations. Neha, on behalf of Zest in a Tote, created a lovely family-friendly itinerary for Dubai. First, start your stay with a cultural tour of Dubai. Art lovers will marvel at Majlis Gallery. It is Dubai's longest-running art gallery. Take in the history and culture at Al-Fahidi Fort, which resides in Dubai's oldest surviving building. Afterward, splurge on a dhow dinner cruise in the Dubai Marina. Then, day 2, is all about getting to know Dubai's famous landmarks. Start with a hop-on, hop-off bus tour. In the evening, do a sunset desert safari to explore Dubai's renowned sand dunes! If you are still looking for adventure, spend day 3 at Ski Dubai and hit the slopes! Or, try the Wild Wadi Water Park. Undoubtedly, kids will fall in love with the endless opportunities Dubai offers!
Looking for day trips out of Dubai? Shweta, the mom behind Zest in a Tote, has put together 7 Fabulous Short Trips from Dubai. If you are looking to live a life of luxury in Dubai, this blog is a perfect read! Read more here.
Dubai with Kids: A Family Travel Guide, Itinerary by Wild Junket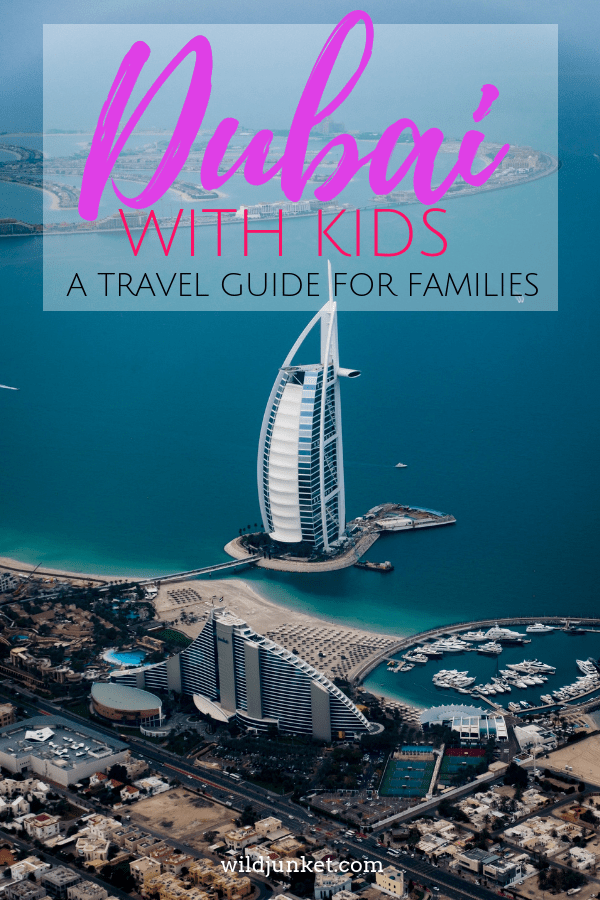 Nellie and her family found Dubai ultra-modern and shiny – and a phenomenal destination for kids! Dubai's modern public transportation and kid-centered attractions make it a world-class destination for family travel. With this itinerary, learn how to get around, get a tourist visa, what to pack, and where to stay – not to mention what to do! This itinerary includes all the usual sites – Burj Khalifa and the Dubai Mall – and some unique attractions. First, take a tram to the Palm Islands to stroll down the boardwalk. Then visit the only mosque open to the public, the iconic Jumeirah Mosque. Afterward, families can take a dhow across Dubai Creek. This is one of Dubai's best traditional experiences. Finally, spend your last day wandering the Deira Souks. Here, you will get a sense of Dubai's not-so-ancient past. Packed with darling family pictures and practical advice, this blog is a must-read! Read more here.
A Longer Stay in Dubai
Ultimate Itinerary And Things To Do In Dubai With Kids, Itinerary by the 2 Idiots Travel Blog
AJ and Natasha, the parents behind the 2 Idiots Travel Blog, approach Dubai with their usual humor and good-natured exploration. Dubai is AJ's hometown, offering a unique perspective on itinerary planning. They encourage families to travel to Dubai and see history being created as it happens. First, explore Dubai's most famous landmarks, including Burj Khalifa, the Dubai Mall, and The Palm Islands. Then families can experience Old Dubai. Kids will marvel at the spice market and the Meena Bazaar. Day 3 is a day trip outside of Dubai. Luckily, they include four wonderful family-friendly recommendations. Finally, don't miss a visit to Global Village – a truly remarkable shopping experience! End your visit at the Dubai Miracle Garden, arguably the most beautiful garden in the world. Kids will love the free-rein exploration of the lush grounds and flowers. Additionally, don't miss their kid-friendly tips at the end! Read more here.
What to see in Dubai in 5 days, Itinerary by Happiness Travels Here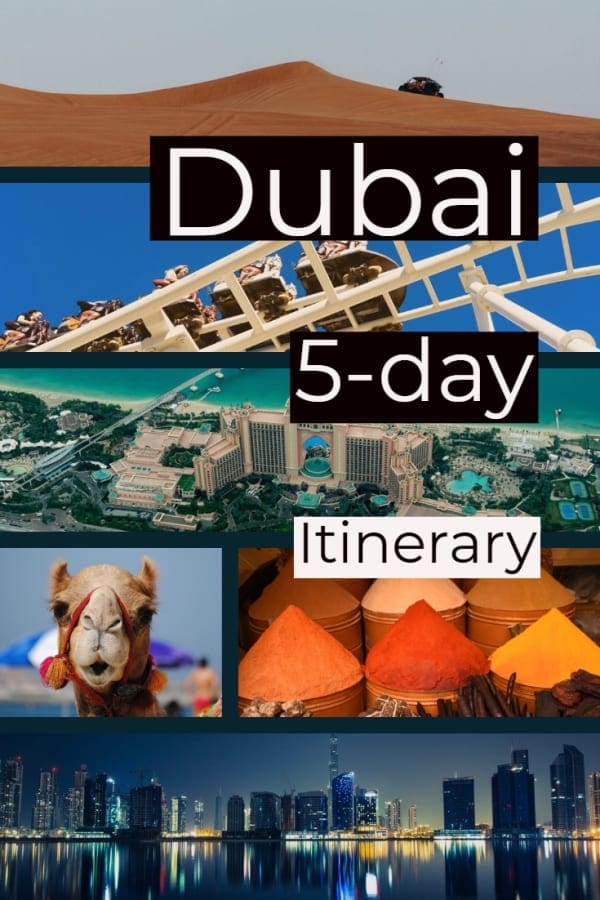 Kaylie provides a wonderful combination of itinerary recommendations for family travelers. First, read her detailed narrative of recommendations. Then, she ends the blog with a day by day itinerary. Helpful no matter how you plan! Take your pick of one of Dubai's amazing malls. Not only will you find world-class shopping, but ice skating, flight simulators, aquariums, skiing, and so much more! Kids will delight in IMG Worlds of Adventure. One of the world's largest indoor theme parks, it has your Marvel and dinosaur-loving kids covered! Later, see Dubai by boat along the Dubai Creek. This is where the heart of historic Dubai can be seen and enjoyed. Check out Dubai Garden Glow at Zabeel Park, a dramatic installation of lights that will amaze travelers of all ages. Finally, Kaylie also includes a special nod to those concerned about safety or traveling with food allergies/medical conditions. Read more here.
My 8-day itinerary for a family holiday to Dubai, Itinerary by The Travel Hack
Monica and her family share their memorable Dubai itinerary. It is perfect for families traveling with small children. First, check out Dubai Parks and Resorts. Here, enjoy time at the four connected adventure parks. Whether you have your sights set on LEGOLAND or Motiongate Dubai, family fun abounds! Kids will love a special day built just for them! Embrace one of the world's largest water parks – Aquaventure! Equipped with areas for every age, this water park knows how to spoil families. Finally, end your time in Dubai at the gorgeous Miracle Garden where kids can roam and explore to their heart's content. If you are looking to stay in the luxury resorts of Dubai and splurge on attractions, this is the best blog for you. Moreover, Monica's reviews of hotels and attractions will definitely help you decide what to include in your family's perfect Dubai itinerary! Read more here.
Dubai is truly a remarkable adventure with kids. No matter what is on your itinerary, your family is sure to fall in love with the culture, history, and amazing sites of this Middle Eastern destination. Use these itineraries for vacationing in Dubai with kids to help you plan your perfect family getaway!
If you're a blogger who would like to be included in this post or write a guest post for Families Love Travel, please email us at contribution@familieslovetravel.com!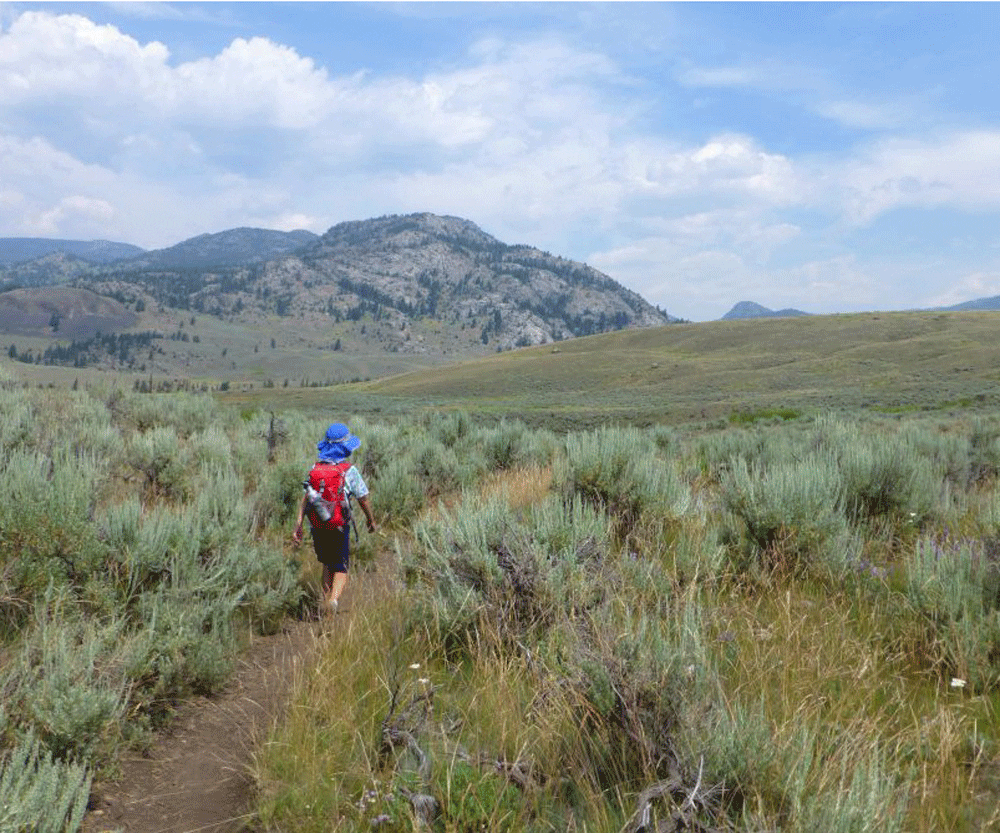 Everyone knows that Yellowstone National Park makes for a classic family vacation. Strolling the boardwalks...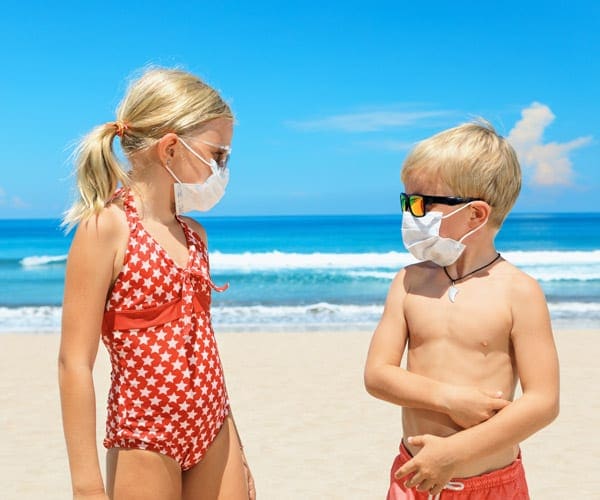 Coronavirus restrictions are now lifting across the country. We believe families need to make the...