Montreal is a charming travel destination with a European vibe that is sure to please no matter the season! Located in the province of Quebec, Canada, this vibrant, bilingual city is a must for your bucket list. Montreal is a great destination for families looking to practice French or those new to traveling, as it is easy to navigate this historic city. Families will love learning about Montreal's history through the Notre-Dame Basilica or the Montreal Museum of Archaeology and History. Did you know Montreal has more restaurants per capita than any other city in North America, making it a favored and savored travel destination for foodies of all ages? Families who love festivals should check out Montreal's events calendar, as the city hosts a plethora of festivals throughout the year.
Whether you are looking for summer fun in the sun or a winter haven for skating and snow-themed activities, Montreal has what your family is looking for. With so much natural beauty, outdoor adventure, and wonderful culture, Montreal is perfect for your next family vacation. Check out our list of the best itineraries for vacationing in Montreal with kids to help you plan!
1 to 3 Days in Montreal with Kids
Montreal Family Travel: The Best Park, Art, and Festivals, Itinerary by Around the World "L"
If you are considering a day trip or an overnight in Montreal, this is the best itinerary for you! Lillie, the mom behind Around the World "L", has put together a wonderful and flexible itinerary for a short visit. Start in Parc du Mont-Royal where you will take a (stroller-friendly) hike for a breathtaking view of the city! Next, wander The Village to take in its wonderful colors and some fantastic people watching. Go to the Underground City for some shopping and a slice of Montréal's famous food scene. If you are looking to hire a babysitter, Lillie provides a review of the ones offered at the Omni Hotel. Considering the Montreal Jazz Festival? Lillie also shares her review of one of Montreal's best festivals! Read more here.
How to Spend the Best Weekend in Montreal, Itinerary by The Travelling Mom
Claudia, the Vancouver-based mom of two, provides a wonderful weekend itinerary for families traveling to Montreal. She carefully lays out the weekend and categorizes the itinerary by day and time of day, maximizing the time you spend exploring! After arriving on Friday, get settled in and then explore Old Montreal. On Saturday morning, kids will love touring the English Gothic Revival style Notre-Dame Basilica. The stained glass panes and architecture are stunning! In the afternoon, take a stroll along the canal to the Pointe-à-Callière. Families won't want to miss the Montreal Museum of Archaeology and History. On Sunday, start your day at the Fairmount Bagel Bakery, which has been hand-rolling their bagels for almost one-hundred years! Spend the rest of the day exploring Montreal by bicycle and relaxing at Bota-Bota. This luxury spa is aboard an old ferryboat and offers "pure bliss". Read more here.
A Weekend in Montreal with Kids, Itinerary by The Daily Adventures of Me
In this blog, Jamie explains why Montreal is an ideal first international travel destination. Her 2-day itinerary includes a number of iconic sites, information on the Montreal Pass, where to stay, and what to eat (think beaver tails and poutine!). On your first day, check out the Olympic Stadium, the Montreal Tower, and the Botanical Gardens, which also houses the Insectarium. Kids will love the kid-friendly activities and interactive gardens at the Botanical Gardens. Enjoy dinner on the chic Rue Saint-Catherine. Day two includes a Food Tour and the Underground City. Looking for a little adventure? Check out the Voiles en Voiles pirates ship ropes course in the Old Port. Stay in the Old Port neighborhood for an evening stroll and dinner. Don't miss Jamie's insights into Montreal's iconic foods and flavors at the end of the blog. Read more here.
Montreal, QC With Kids, Itinerary by Patsey Family Travels
If you are traveling with kids under 5, this is a perfect itinerary! Amanda, the mom behind Patsey Family Travels, shares their itinerary for a wonderful family road-trip from New York to Montreal. Staying in Old Montreal puts your family in the middle of Montreal's iconic charm and attractions. Start your first evening with dinner — Amanda includes a review of L'Original (great food, not as kid-friendly as expected). Start day 2 at Olive & Gourmando with an amazing croissant. Next, head to the Montreal Biodome. Kids will love getting to see the diverse plants and animals, especially in the very realistic tropical rainforest. There are five ecosystems to see and explore. On day 3, check out the breathtaking Notre-Dame Basilica. Enjoy a final lunch at the open-air Jean-Talon Market. Little ones will love exploring the food and flowers around the market. Read more here.
4 to 5 Days in Montreal with Kids
Fun Things to do in Montreal with Kids, Itinerary by Momma To Go
This extensive blog is truly the ultimate guide to Montreal with kids! Harmony, the mom of two behind Momma To Go, shares many practical tips and insights for the best of Montreal. You'll need to go about mid-way down the blog to see their itinerary. Start your stay with an easy dinner and stroll through the Old Port. On day 2, take on the ropes course and the Montreal Zipline in the Old Port. Kids will love these urban adventures! Start day 3 at the Botanical Garden. Here, kids can traverse the grounds and delight in the Insectarium. Later, check out the Olympic Tower and ride the funicular. Spend your final morning at the Notre-Dame Basilica and enjoy the view from Mont Royal Park. End your vacation with a visit to the Montreal Museum of Archaeology and History. Looking for a delicious vegetarian meal? Try Lola Rosa! Read more here.
No matter what tops your bucket list, Montreal is a premier family travel destination! From museums to walkable neighborhoods to seasonal activities to palate-pleasing foods, Montreal has it all in a relatively affordable and accessible city full of charm. Your kids will love everything from trying poutine to exploring the historic Old Port. Use this list of the best itineraries for vacationing in Montreal with kids to start planning your own unforgettable family vacation to one of Canada's best cities! 

If you're a blogger who would like to be included in this post or write a guest post for Families Love Travel, please email us at contribution@familieslovetravel.com!
Banner image courtesy of Christine Kim.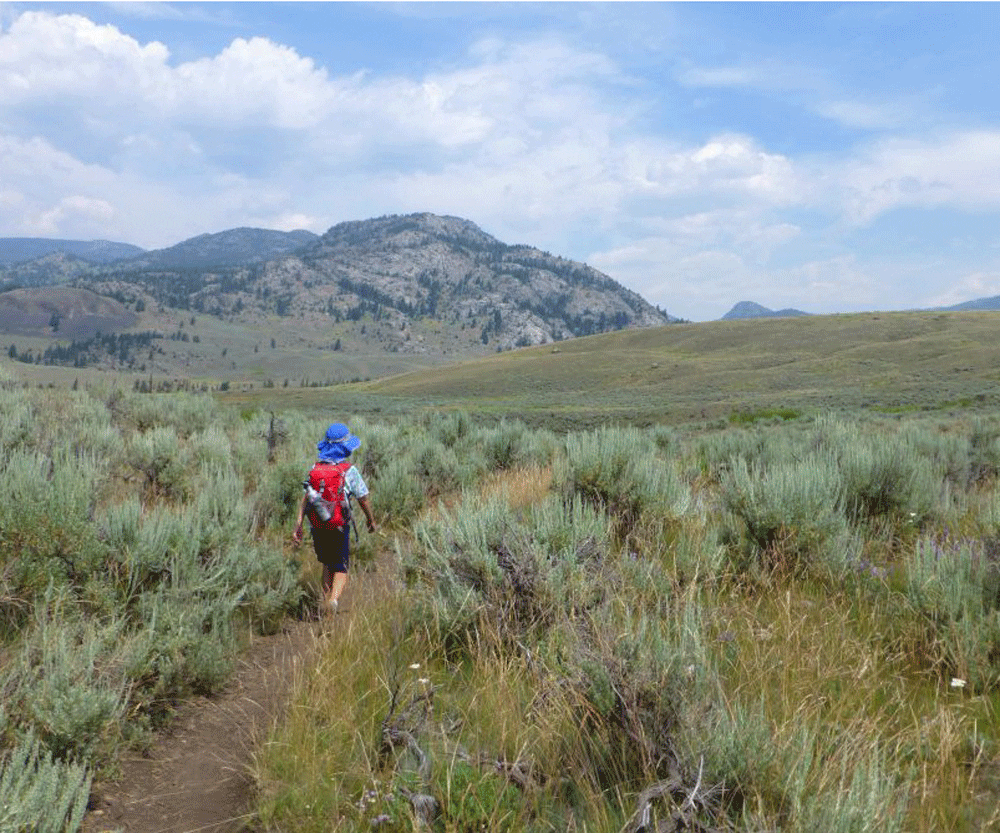 Everyone knows that Yellowstone National Park makes for a classic family vacation. Strolling the boardwalks...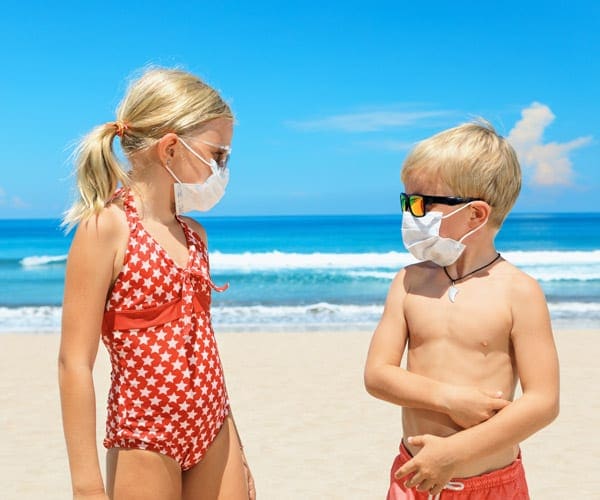 Coronavirus restrictions are now lifting across the country. We believe families need to make the...