With a vibrant history, unparalleled cultural heritage, and tasty cuisine, Sevilla is an unforgettable family-friendly destination! Knowing what to do when you arrive will break or break your trip, however. Whether you only have a day to spend, or you're staying the entire week, it can be challenging to know what's kid-friendly, what sites work well together, and if your kids will even like it! Luckily, there are plenty of blogs to lessen the load. To make planning a family vacation to Sevilla a breeze, we've pulled together some of the best itineraries for Seville with kids. Take a look and you'll discover the city is simply perfect for a wonderful family get-away!
1 and 2-Day Itineraries
One Day In Seville, Itinerary by Travel Passionate
If you only have one day to spend in Seville, Chrissy from Travel Passionate has written the perfect itinerary for your family! Aside from great tips on how to stay connected, find the best hotel, and navigate the city, Chrissy also details some great excursions for children. Watch Flamenco dancers put on an amazing live performance at the Museo del Baile Flamenco, and kids will surely be amazed at the fast-paced spectacle. Or, visit the Seville Cathedral, where Christopher Columbus's tomb is located, and then climb up the La Giralda Bell Tower to get breathtaking views of the skyline. If you're really pressed for time, though, be sure to prioritize a visit to the Royal Palace of Alcazar, one of Sevilla's most spectacular sights. End your perfect day with dinner along the river in the neighborhood of Triana. Read more here.
Seville 2 Day Itinerary by Abroad Wife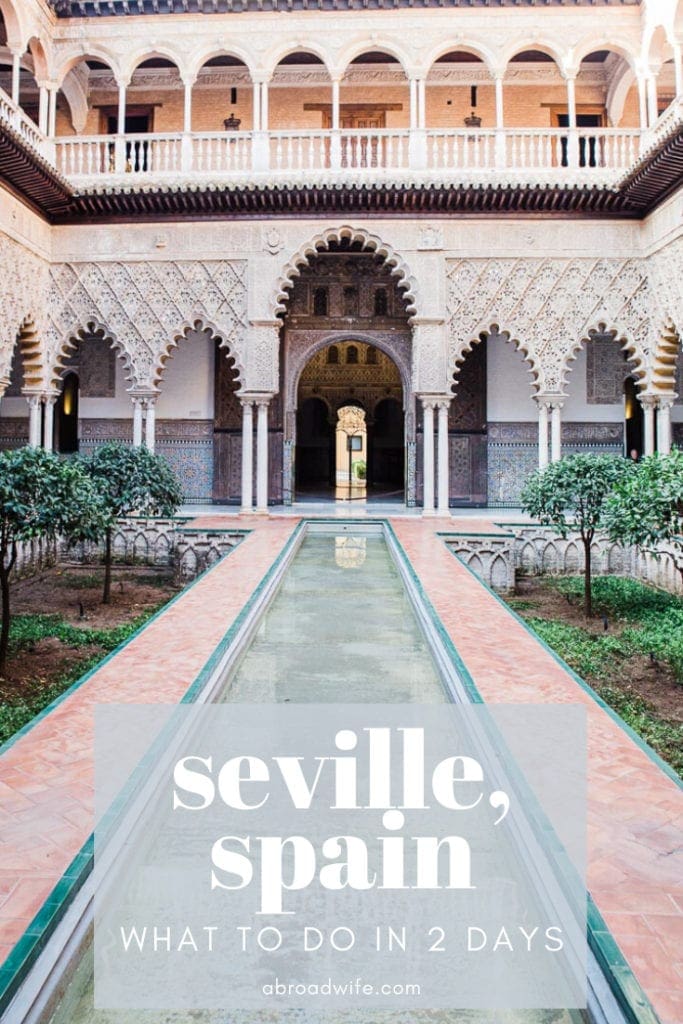 Lindsey, a mother of three, has one of the best itineraries for vacationing in Seville with kids, calling it "the ideal family destination." Writing for Abroad Wife, her itinerary includes the best time to visit the city and a mix and match of activities perfect for children of all ages! Start your day with ham and cheese croissants at Filo, and then, you head to the center of the city for more action. Covered in multicolored tiles and mosaics, kids will love the street performers in the city's most popular square, Plaza de Espana. For younger kids, Maria Luisa Park is right across the street and has plenty of space for an afternoon picnic. At sunset, kill two birds with one stone and take a visit to Las Setas de Seville for the view, as the avant-garde architectural structure also has a rooftop cafe and pizzeria. Read more here.
Is 3 days in Seville enough? By Wyld Family Travel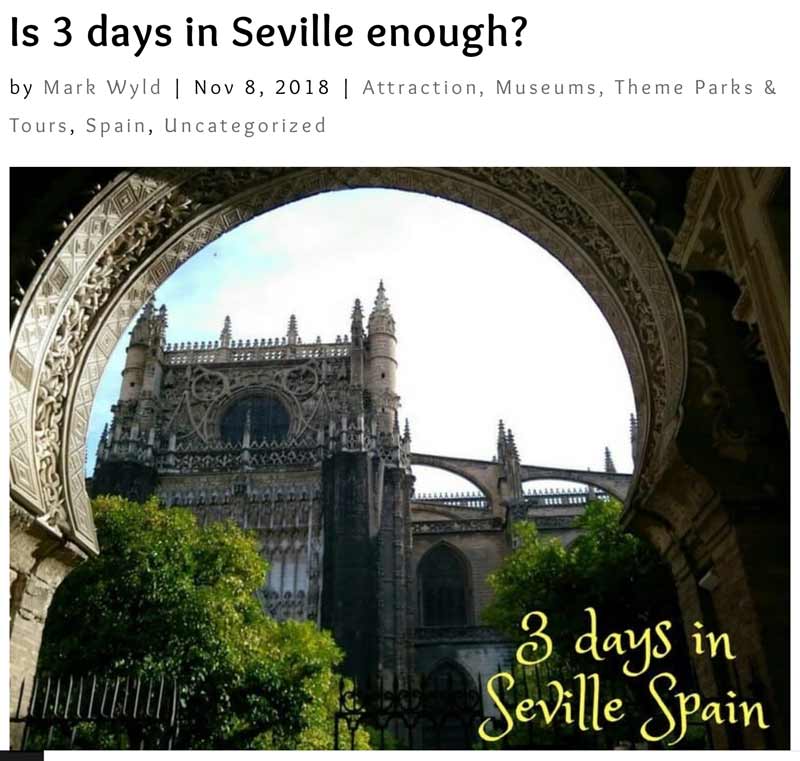 Blogging for Wyld Family Travel, Mark has found three days to be the ideal length for a trip to Seville with kids. After you've seen all the major sights, be sure to check out some activities that are more off-the-beaten-path, like taking a tour of Plaza de Toros. This centuries-old bullfighting rink isn't in use anymore, but the building can be accessed for its museum located within. Then, you can take the little ones to the Seville Aquarium, themed around the voyage of Ferdinand Magellan, a famous Spanish explorer. To sample some of the city's cuisine, skip the tapas bar and search for street food, where you can dig into grilled pork sandwiches and garbanzo beans. If you still have some time left to kill at the end of your trip, Mark also recommends spending a full day at Isla Magica theme park, which is jam-packed with attractions for adults and kids alike! Read more here.
Seville itinerary – 5 days with a child by From the Poolside
Traveling with a nine-year-old, Stéphanie, a French blogger out of London has put together a delightful itinerary for Sevilla! Especially great for foodies, each day includes a fun itinerary, with recommendations for lunch and dinner. Visit Casa de Pilatos, a lesser-known palace, to see a unique mixture of Italian Renaissance and Spanish architectural styles, and then you can take a stroll in its tranquil gardens after. For lunch, order some tapas at Papirusa Restaurante, which has plenty of kid-friendly options. And, if you're looking for a good place to do some souvenir or trinket shopping, the neighborhood of Iglesia de Salvador is your best bet. For dinner, conclude with some delicious pizza at Torre y Garcia. Read more here.
These best itineraries for Seville with kids will certainly get you dreaming about your own family vacation to Sevilla!
If you're a blogger who would like to be included in this post or write a guest post for Families Love Travel, please email us at contribution@familieslovetravel.com!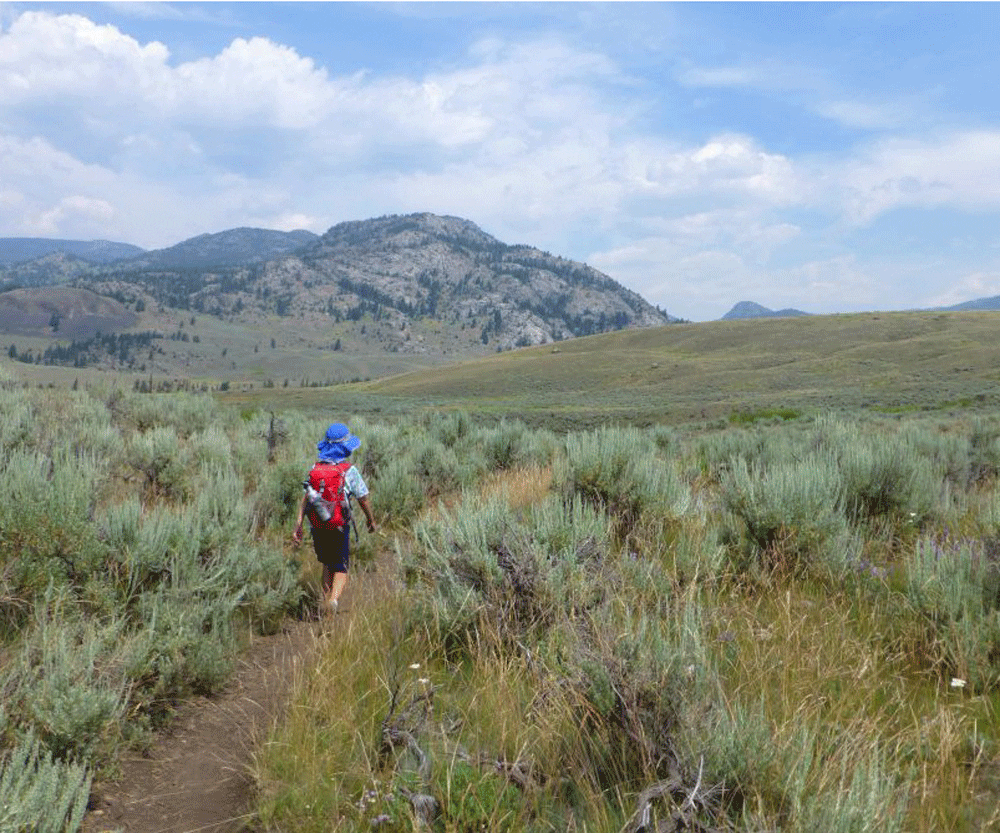 Everyone knows that Yellowstone National Park makes for a classic family vacation. Strolling the boardwalks...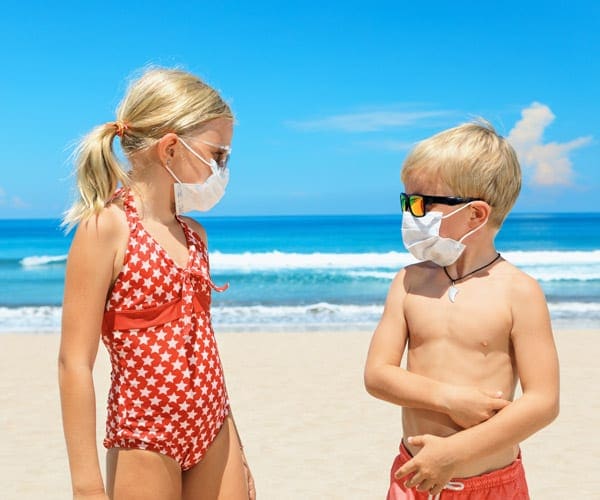 Coronavirus restrictions are now lifting across the country. We believe families need to make the...