Croatia is a gem of a destination that not only boasts stunning beaches, crystal-clear waters, and mouth-watering cuisine, but also offers an array of amazing activities and places to keep kids entertained. In fact, this charming European country is packed with endless opportunities for adventure and relaxation! Your kids will love playing in the crystal-clear waters of the Adriatic Sea while you soak up the Mediterranean sun. Stroll through historic cities like Dubrovnik or Split and explore their ancient architecture and culture. Or, venture into nature by hiking through Plitvice Lakes National Park or Krka National Park to witness some of Europe's most epic waterfalls. Either way, this list of the best places to visit in Croatia with kids this summer includes major cities and some smaller day trips, as well as where to stay and more tips. Keep reading to plan your next adventure!
Why Visit Croatia with Kids?
With breathtaking beaches, lush forests, rich history, and vibrant culture, there's something for everyone – especially the little ones.
Reasons to visit Croatia with kids this summer!
Croatia is a reasonably priced country regarding accommodations, food, and travel. While prices have increased as the country has grown in popularity, Croatia remains relatively affordable. Also, by avoiding peak season travel (July and August), you can get even better rates on accommodations and travel.
Croatia is generally very safe. Even when walking late at night, most families feel completely at ease. Unlike many European countries, pick-pocketing is relatively uncommon in Croatia.
Most people, from hotel and restaurant staff to taxi and Uber drivers, speak English. This is a relief for families who usually encounter language barriers in other European countries, like France and Italy!
Croatian cuisine is delicious and will impress even the pickiest of eaters! Since there's a strong Italian influence, you will find different varieties of pizza and pasta dishes on almost every menu. Plus, lots of truffles, which are native to the Istria region. There are also plenty of stews, including pasticada – stewed beef prepared with gnocchi. And, any seafood cooked buzara style. Croatia also offers various local and imported wines.
Not only is Croatia a very family-friendly destination, but it also has incredible nightlife for parents and adults. Restaurants close late, and bars and clubs are open most of the night. Many Croatian towns also host popular summer music festivals. Live music, street performances, night markets, well-lit forts and castles, and cobblestone streets make each town an enchanting place at night.
To help families plan their itinerary, for each large city we've included, we also listed smaller towns nearby to explore on day trips or overnight stays. So, pack your bags and get ready for an epic trip to some of the best places to visit in Croatia with kids this summer!
Dubrovnik
Dubrovnik, also known as the "Pearl of the Adriatic," is a stunning city located on Croatia's southern coast. Old Town is surrounded by ancient walls and offers a unique blend of history, culture, and natural beauty that will captivate both you and your little ones. Keep in mind if you're visiting with little kids: Dubrovnik isn't stroller or luggage-friendly. You'll need a baby carrier to explore some parts of the city.
One of the highlights for families visiting Dubrovnik is walking along its famous walls. Start by exploring its Old Town, where you'll find endless hidden treasures like Onofrio's Fountain or the Rector's Palace. Little kids can visit the small Dubrovnik Aquarium nearby or check out the Dubrovnik Natural History Museum. Then, walk along the iconic Stradun Street for shopping and delicious ice cream treats.
Unique Things to Do in Dubrovnik with Kids
If you're looking to explore more of the stunning Dalmatian coast and its surrounding islands, a Croatia boat cruise from Sail Croatia is an excellent choice. Embarking on a cruise allows you to discover the beauty of this region at your own pace while enjoying the comfort and luxury of a well-equipped boat. From Dubrovnik, your cruise journey can take you to Spanjola Fortress in Hvar, the World Heritage Site in Stari Grad, Diocletian's Palace in Split, and many other major sights around the city.
Families can also head out on a cable car ride for stunning panoramic views of both Dubrovnik and Lokrum Island. Speaking of which – don't miss taking a ferry over there! Your children will love visiting the peacocks, bunnies, and even swimming in the Dead Sea pool! There are countless other locations worth exploring, such as Buza Beach, which has a fantastic view from cliff-side seating areas.
Looking for more things to do in Dubrovnik with kids? For Game Of Thrones fans, don't miss walking through the places that inspired King's Landing! Many scenes were shot here, so it feels like stepping into your favorite TV show! Teens can also go zip lining, take a boat tour, or even take a day trip to Montenegro or Mostar.
GetYourGuide also offers a Dubrovnik: The Ultimate Game of Thrones Tour and a ​​Kravica Waterfalls, Mostar, and Pocitelj Day Trip!
Where to Stay in Dubrovnik with Kids
If you need somewhere to stay in Dubrovnik with kids, you can consider staying in the Old Town at hotels like the Pucic Palace. It boasts interconnecting family rooms, suites with balconies, and even bigger apartments with kitchens. Or, you could rent an apartment on Vrbo. Lapad Bay Beach, home to Hotel Lapad Dubrovnik, is another great place to stay if you want to be near the waterfront. Other great hotels include Hotel Kompas Dubrovnik, Hotel Bellevue Dubrovnik, and Hotel Dubrovnik Palace. Families can also choose to stay in neighborhoods like Srebreno, Gruz, or Babin Kuk.
Day or Weekend Trips from Dubrovnik for Families
Are you looking for the best places to visit in Croatia with kids this summer? Look no further than one of these trips from Dubrovnik!
Korčula
Less than 3 hours from Dubrovnik by ferry
Korčula, one of the best places to visit in Croatia with kids this summer, is a stunning island located off the Dalmatian Coast that offers endless adventures and fun-filled activities for the whole family. This charming place is known for its rich history and culture, stunning beaches, and crystal-clear waters. Plus, if you're staying in Dubrovnik, you can take a ferry from the Gruz Port to Korčula in less than three hours.
Korčula's Old Town dates back to medieval times and invites families to explore its winding streets and learn about local legends surrounding famous historical figures like Marco Polo, who was born here! The town of Korčula itself is a sight to behold, with its picturesque streets filled with shops selling local crafts and delicacies. Explore the ancient walls, visit museums showcasing traditional Croatian life like the Korčula Town Museum, or check out landmarks like St Mark's Cathedral and Revelin Tower.
Kids will also love exploring the island's many beaches, including Lumbarda Beach, Vela Przina Beach, and Pupnatska Luka Beach. For teens seeking a thrill, there are also plenty of windsurfing schools on the island offering lessons for kids and adults. Families can also take a boat trip, go kayaking, or hike through the island's scenic coastline.
Of course, no visit to Korčula would be complete without experiencing some of its delicious cuisines! Be sure to try fresh seafood dishes like grilled octopus or black risotto made with squid ink – both specialties unique to this region.
Where to Stay on Korčula with Kids
Aminess Port 9 Hotel is a paradise for families looking for luxury and comfort at affordable prices. It boasts spacious rooms, numerous pools, water activities such as kayaking and paddleboarding, and a fun-filled Kids' Club. Hotel Korčula De La Ville offers stunning sea views and easy access to the historic town center. Families also love Hotel Korsal, Hotel Marko Polo, and Hotel Liburna.
Split
If you're looking for the perfect family vacation destination, look no further than Croatia. And if you want to experience the best of what this beautiful country offers, Split is an absolute must-visit location! This vibrant city is known for its stunning beaches, crystal-clear waters, and rich cultural heritage. Due to its coastal location and abundance of ferry services, Split is also a fantastic home base for families who want to visit nearby destinations such as Bol, Blac, Omiš, Hvar, Makarska, Trogir, etc.
Take your kids on a stroll through Diocletian's Palace, where they can see ancient architecture up close and personal. In the surrounding Old Town, you'll find charming alleys lined with restaurants serving traditional Croatian cuisine. Kids will also love seeing the boats go by in the Split Marina. Or better yet, head over to Bacvice Beach for some fun in the sun and crystal-clear waters, just a few minutes away from the Old Town. It's not as scenic as other beaches in Split, though. So, if you're willing to venture a bit further, you can also check out ​​Kašjuni Beach.
A visit to Marjan Park should also be on your list when visiting Split. This park offers stunning panoramic views and has activities like hiking or cycling for those looking to stay active. History buffs will also love a visit to the Split Archaeological Museum.
Teens will love the abundance of hiking and biking trails in the surrounding Split-Trogir area. And, Game Of Thrones fans can't miss a visit to Fortress Klis just outside of Split!
Where to Stay in Split with Kids
Need somewhere to stay in Split with kids? Check out The Radisson Blu Resort & Spa, Split, a luxurious resort offering everything from an outdoor and private beach to a top-notch spa. Or, stay at Hotel Luxe Split, which overlooks the port and is less than 10 minutes from the beach. And last but certainly not least is Cornaro Hotel Split, centrally located in Old Town close to all major attractions yet still offering peace and quiet.
Day or Weekend Trips from Split for Families
As a stunning coastal city, Split makes for an ideal home base when it comes to discovering many fun cities in Croatia with kids. From here, families can easily embark on day or weekend trips throughout the country's beautiful islands and quaint towns. Island hopping is a must-do activity from Split, and destinations such as Hvar, Brac, and Vis are all just a short ferry ride away, for example. Keep reading to find out more!
Trogir
About 25 minutes from Split by taxi
Trogir is a stunningly picturesque town on the Dalmatian coast that truly encapsulates the essence of Mediterranean charm. It's perfect for families looking to combine relaxation with cultural immersion in one package without having to travel too far between attractions. Plus, with a prime location less than 30 minutes outside of Split (you can drive or take an Uber/taxi), it's ideal for a day or weekend trip!
With its narrow streets, old stone houses, and charming squares, Trogir offers visitors a glimpse into Croatia's rich history and culture. Take your kids for a walk around the Old Town to discover hidden nooks and crannies, including some stunning architecture. Keep an eye out for the famous Cathedral of St. Lawrence and Kamerlengo Castle, which dates back to the 15th century. Families can also hop on one of the many boat tours departing from Trogir's port. Or, to soak up the sun, you'll find several kid-friendly beaches nearby, like Okrug Beach or Medena Beach, located near Hotel Medena.
For those seeking adventure, there are numerous outdoor activities available in the surrounding area, such as kayaking, cycling, or even paragliding. At night, enjoy dinner at one of Trogir's many seafood restaurants, where you can taste some of Croatia's freshest seafood dishes paired with local wines.
Plus, for parents, the vibrant nightlife scene includes bars playing live music until the late hours, so adults can have a good time while their kids sleep soundly after an eventful day out. With so much to do in Trogir, it is easy to see why it's one of the best places to visit in Croatia with kids this summer!
Looking to island hop? GetYourGuide offers a tour From Split & Trogir: 5 Islands Day Trip with Blue Cave!
Makarska
About 1 hour from Split by car
If you're looking for the best places to visit in Croatia with kids this summer, then Makarska should definitely be on your list! Around an hour from Split, this stunning coastal town is nestled between towering mountains and crystal-clear waters, making it a breathtaking destination for families.
One of the main attractions in Makarska is its long stretch of beaches, which are perfect for a day spent soaking up the sun or playing in the water. We suggest Buba Beach or Punta Rata Beach, where families can also try their hand at various water sports such as snorkeling, parasailing, and jet skiing. Or, take a boat trip to explore other nearby beaches.
Another must-see attraction in Makarska is Biokovo Nature Park. Here, families can enjoy hiking through scenic trails while taking in breathtaking views of the surrounding mountains and sea from the park's Skywalk. For those interested in history, there's also the Malacological Museum Makarska, a museum housed in a Franciscan monastery that showcases thousands of different shells! You can also take a stroll around Old Town to admire traditional architecture and explore local shops selling handmade crafts.
When it comes to dining options in one of the best cities in Croatia with kids, Makarska has something for everyone ranging from fresh seafood served at beachside restaurants to local delicacies found at small taverns dotted throughout the town.
Where to Stay in Makarska with Kids
Families looking for somewhere to stay in Makarska have some options to choose from. Hotel Osejava boasts stunning sea views and an outdoor pool perfect for entertaining the little ones. Or, check out Hotel Park Makarska, situated right by the beach and complete with a myriad of family-friendly amenities like an outdoor pool. Finally, Valamar Meteor Hotel is another wonderful option for families.
Šibenik
About 1 hour from Split by car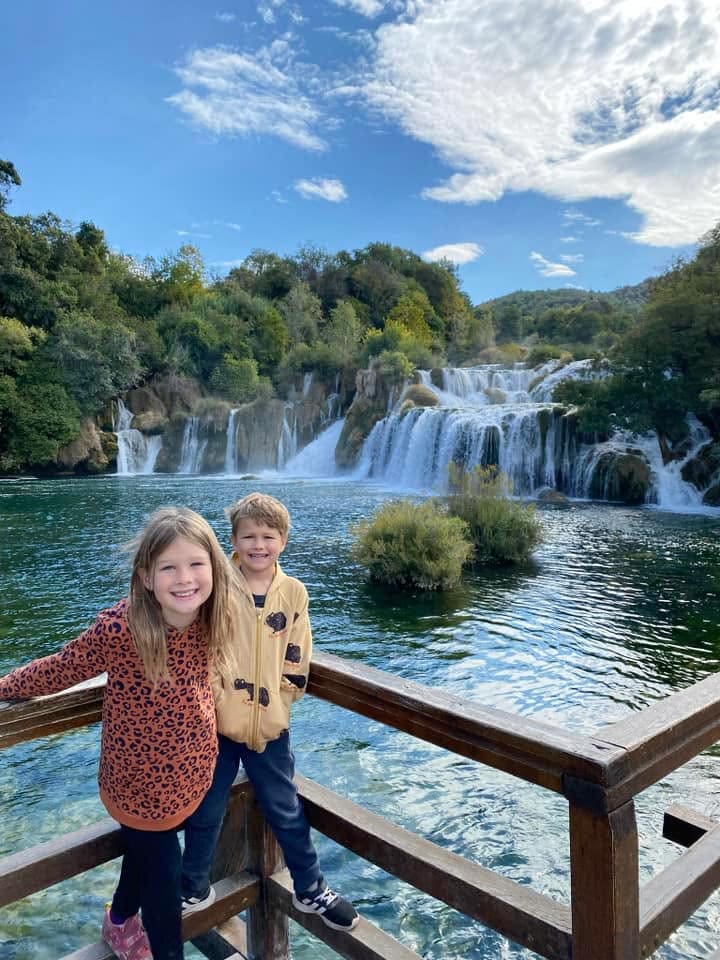 With its medieval architecture and stunning coastline, Šibenik is a picturesque town offering a treasure trove of adventure and fun for the whole family. It's also around an hour and a half from Split, making it ideal for a quick day or weekend trip! No wonder this is one of the best places to visit in Croatia with kids this summer!
Take your little ones on a journey back in time as you explore the ancient walls of St. Michael's Fortress or marvel at the beauty of Saint James Cathedral, both UNESCO World Heritage sites. The city's charming old town, lined with narrow streets and historic buildings, beckons families to explore its nooks and crannies. For a family-friendly activity, head to the Aquarium Terrarium Šibenik, which showcases various marine creatures, such as sea turtles and sharks, as well as reptiles like snakes and iguanas.
Families can also visit the Solaris Beach Resort to play in the sand or cool down at Aquapark Solaris. Then, check out the Šibenik marina to watch yachts enter the port! For some outdoor fun, take a stroll along the waterfront promenade or visit Krka National Park, located just outside of the city.
Where to Stay in Šibenik with Kids
Lucky for families, there are three excellent resorts that will make your stay in Šibenik unforgettable! The first one is D-Resort Šibenik, located right by the marina. Your little ones will love spending their days splashing around in the hotel's outdoor pool! Another great option is Amadria Park Hotel Andrija, which features a water park complete with slides and lazy rivers. Or, head over to Solaris Beach Resort, where your kids can enjoy various activities, such as an aqua park.
Hvar
Approximately 1 hr and 20 minutes from Split via ferry or boat
When we think about the best places to visit in Croatia with kids this summer, one destination that should definitely make it onto your list is Hvar. This stunning island off the Dalmatian coast boasts crystal-clear waters, secluded coves and beaches, and plenty of fun activities for the whole family. It's one of the most popular destinations in Croatia, especially during the summer months. However, it has a reputation as being a bit of a "party island" – so it may not be suitable for young kids.
For some fun in the sun, many of the island's best beaches are family-friendly, including Mina and Grebisce in Jelsa, Soline in Vrboska, and Zavala, Dubovica, or Ivan Dolac on the southern shore. Little ones can splash around in shallow waters while you enjoy a refreshing drink. Or, they can try water sports such as paddle boarding, snorkeling, and kayaking.
Be sure to also check out the Hvar Old Town, home to beautifully preserved buildings like the Hvar Cathedral. Another must-visit spot is the Fortica Fortress, where you can enjoy spectacular views and learn more about Croatia. Teens will surely be impressed by all the luxury yachts coming in and out of the Hvar harbor! You can even take a boat tour around the harbor or get a good view while dining at a seafood restaurant like Gariful.
Families can also learn more about Croatian history by strolling through the picturesque Stari Grad Plain, the oldest town on the island.
Looking for a fun day trip from Split? GetYourGuide offers this From Split: Blue Cave & Five Islands With Hvar Boat Tour!
Where to Stay in Hvar with Kids
Searching for the perfect place to stay with your little ones in Hvar? As one of the best cities in Croatia with kids, there are plenty of options! Amfora Hvar Grand Beach Resort is perfect for families who love spending time on the beach, which is steps away. Kids will also love their sparkling pool and dedicated play area. If you're looking for a more historical option, check out Hotel Park Hvar – located in a 16th-century building right in the heart of town, overlooking the harbor. Adriana Hvar Spa Hotel also overlooks the harbor in the Old Town, featuring an indoor pool and spa for parents.
Omis
About 30 minutes from Split by car
Nestled between the emerald waters of the Adriatic Sea and the impressive Mosor mountain range, Omis is a perfect destination for adventure-seeking families! From canoeing down the Cetina River to zip-lining through lush green forests, there's something for everyone in this picturesque town.
The Cetina River has various rapids with different difficulty levels, suitable for young kids and teens. A few companies to choose from include Rafting Pirate, Raftrek Adventure Travel, and Adventure Omis. Another main attraction in Omis is its beautiful sandy beaches, including the city's biggest beach, Velika Plaza Beach, which is perfect for children to play and swim in the clear waters. The beach also has several water sports, such as kayaking, paddle boarding, and jet skiing.
For those who love adventure and nature, there are hiking trails that lead to breathtaking views from the top of the surrounding mountains. Families can also try zip-lining across Cetina Canyon or take a boat ride upriver to explore hidden swimming spots. Plus, Vranjača Cave is located about 30 minutes by car from Omis.
In addition to outdoor activities, the Starigrad Fortress near Omis has a rich history dating back to the 13th century and offers an impressive view of the city and sea. In the summer, the city also hosts many family-friendly events, including concerts, street festivals, and traditional Dalmatian performances.
Where to Stay in Omis with Kids
Need help choosing where to stay in this charming coastal town? You have several great options! For families who want luxury and comfort, Damianii Luxury Boutique Hotel & Spa offers spacious rooms with breathtaking views of the Adriatic Sea. The hotel also has a beautiful pool area perfect for kids to splash around. Another great option is Hotel Villa Dvor – an elegant boutique hotel that's located right in the heart of Omis Old Town. Lastly, many Vrbo rentals are available directly on the beach so that you can wake up to stunning sea views every morning!
Brač
Just over 1 hour from Split by ferry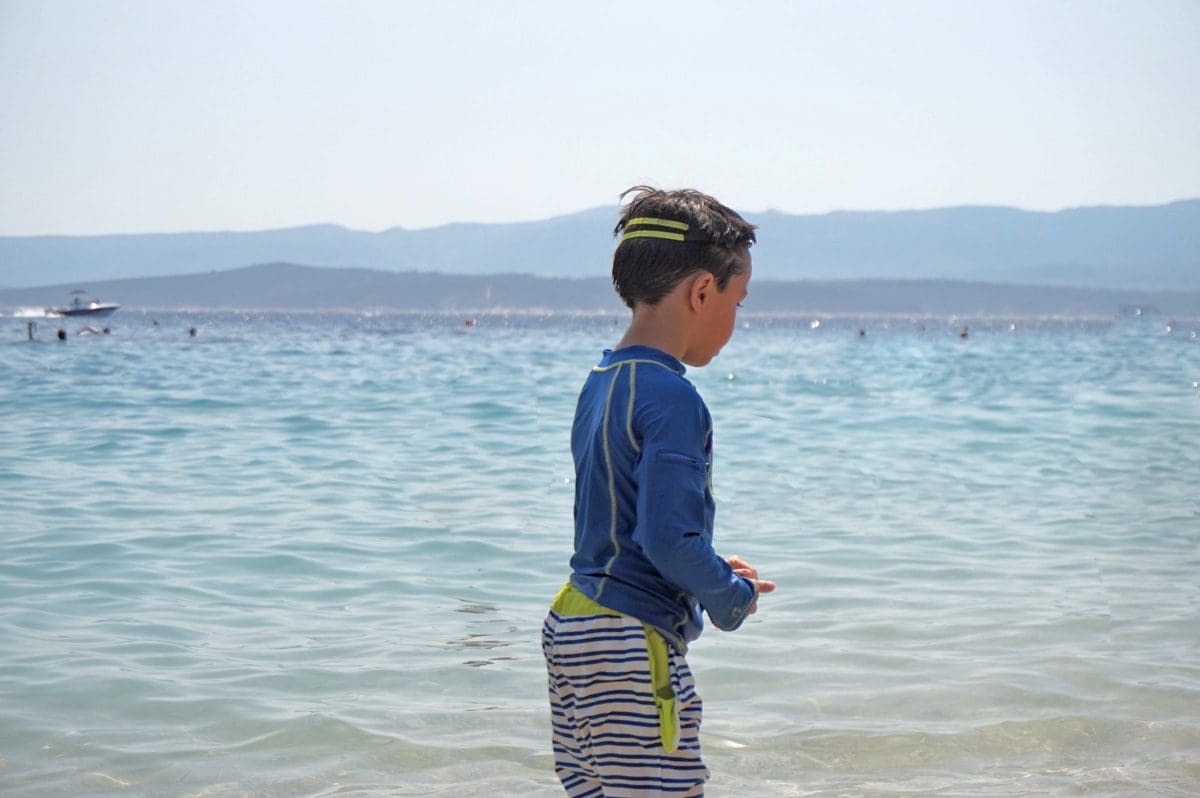 Summer is here, and it's time for families to explore the best places to visit in Croatia with kids! One destination that should definitely be on your list is Brač. Accessible via a one-hour ferry ride from Split, this picturesque island has something for everyone in the family, from trying local wines at Stina Winery in the town of Bol to taking a boat tour around nearby islands.
Bol, a laidback resort town on the southern coast, is one of the most famous tourist destinations in Brač. Here, you'll find the famous Zlatni Rat, a unique beach shaped like a golden horn that juts out into the Adriatic Sea. Kids will love building sandcastles, splashing around in the calm shallow waters, and trying out water sports. The beach's unique shape changes with the tide and wind direction, creating a perfect spot for windsurfing and kitesurfing.
Families can also explore other nearby beaches on the island, such as Murvica Beach right outside of Bol. Or, visit Acapulco Beach, a pebble beach adjacent to the Old Town in the town of Supetar. And when you need a break from all that sun, head inland to visit Vidova Gora – the highest peak on Brac Island – for spectacular views of surrounding islands and towns.
Other activities worth exploring include visiting ancient sites such as the 16th-century Dominican Monastery, which has an impressive collection of art and historical artifacts dating back to medieval times.
Zadar
Get ready to embark on a sensational family vacation this summer as we take you on an adventure to one of the best places to visit in Croatia with kids – Zadar! With its stunning coastline, ancient ruins, and vibrant culture, this charming city is a mesmerizing melting pot of history and modernity. It's also a fantastic home base for visiting other destinations in Croatia, like Plitvice National Park, Paklenica National Park, and Kornati Islands National Park, which are just a short drive away.
One of the must-see attractions in Zadar is the Sea Organ, which features a series of pipes that make music when waves pass through. Another interesting sight to see in Zadar is the Greeting to the Sun installation, which consists of over 300 glass plates that light up at night and create an impressive sight. And, history lovers can't miss the ancient Roman Forum, which dates back to the 1st century AD.
Families can also visit one of Zadar's beaches, like Kolovare Beach or Borik Beach, where they can swim or sunbathe while enjoying stunning views. Or, stroll along the Riva Promenade, featuring restaurants, cafes, and souvenir shops, plus a playground. Families can also go river rafting on the nearby Zrmanja, visit the Archaeological Museum Zadar, or climb the Zadar Bell Tower. Finally, there are also numerous hiking and biking trails in the area, including the 4.6-mile Ugljan South Coastal Trail.
GetYourGuide offers a fun Zadar: Kornati and Telašćica National Parks Boat Trip!
Where to Stay in Zadar with Kids
When it comes to finding the perfect place to stay in Zadar, we have some fantastic options. First up is the Falkensteiner Club Funimation Borik, a family-friendly hotel featuring an on-site water park and multiple pools. Then, there's the Pinija Hotel, located just a minute from Petrcane Beach and an adjacent water park. Finally, if you're seeking more privacy and space, consider renting an apartment on Vrbo.
Day or Weekend Trips near Zadar for Families
Looking to take a weekend trip from Zadar? Check out these options for the best places to visit in Croatia with kids this summer!
Plitvice National Park
About 90 minutes from Zadar by car
Plitvice National Park is a must-visit destination, especially for adventure-loving families with tweens or tweens! Nestled in the heart of Croatia, this breathtaking national park boasts 16 interconnected lakes that cascade into waterfalls and lush forests that teem with wildlife.
One of the best ways to explore is by taking one of the many hiking trails, which range in difficulty from easy to moderate. We recommend Walking Route A, which is around 2.2 miles, if you want something easy. Or, take the 3.8-mile loop that circles Kozjak Lake and Prošćansko Lake. Along these trails, you can experience stunning views of crystal-clear lakes surrounded by lush greenery.
Another unique feature of Plitvice National Park is its wooden boardwalks, which allow visitors to walk directly over the waterfalls and streams. This makes it an ideal place for little ones who enjoy being up close to nature without getting wet. Families can also take a boat ride on some of the bigger lakes. Other outdoor activities include swimming, kayaking, fishing, and cycling.
For kids who want to learn more about the park and its wildlife and ecosystem, there are also educational materials available. Be sure to bring along comfortable walking shoes, as well as rain gear, since weather conditions can change quickly.
Where to Stay near Plitvice National Park with Kids
Families looking for somewhere to stay near Plitvice National Park can check out Hotel Degenija, which is a 10-minute drive away. It also features an outdoor pool, plus bigger suites with living room areas. Villa Lika also offers spacious suites with sofa beds and living room areas, set on the edge of the park.
Pula
If you're looking for the best places to visit in Croatia with kids this summer, add Pula to your sightseeing itinerary! This coastal gem in northern Croatia is steeped in history, offering plenty of sightseeing and cultural immersion opportunities.
One of the main highlights of Pula is its incredible Roman Amphitheatre – a towering architectural marvel that has stood the test of time. It's a fantastic spot to take your kids for a fun and educational day out; they'll love exploring the ancient ruins and imagining what life was like all those centuries ago.
But Pula isn't just about historical landmarks: there are also wonderful beaches here where you can bask in the sun, swim in crystal-clear waters, and build sandcastles together as a family. We love Gortans Beach because of the calm waters, ideal for swimming or kayaking, and the nearby cafe. Hawaii Beach is ranked one of the most beautiful in Pula, while Batana Beach attracts young people with its lively atmosphere. From Pula, families can also take a boat trip to nearby destinations like the Brijuni Islands for swimming, paddle boarding, and other fun water sports.
Or, explore the larger county of Istria, home to the Lim Bay Nature Reserve and Cape Kamenjak. Kids will love splashing at Aquapark Istralandia, checking out the Dvigrad Ruins, or biking the Parenzana Trail. Plus, Istrian cuisine is another highlight that must not be missed during your visit! Try traditional dishes like truffles, pasta, or local seafood delicacies such as grilled squid or octopus salad.
Day or Weekend Trips from Pula for Families
Pula is a quaint coastal city with plenty of family-friendly activities, but why not take a day or weekend trip to explore even more? If you want more suggestions on things to do in Croatia with kids, keep reading to learn more!
Looking for an all-inclusive vacation in Europe? Check out this Guide To The Best All-Inclusive Family Resorts In Europe For An Unforgettable Vacation!
Rovinj
Less than 40 minutes from Pula by car
One place that should be on your list of best places to visit in Croatia with kids this summer is Rovinj! This charming coastal town boasts stunning views of the Adriatic Sea, picture-perfect streets lined with colorful houses, and a rich history dating back to ancient times. Plus, with its pedestrian-only old town, Rovinj is the perfect place to explore with your little ones on foot.
Stroll along the narrow cobblestone streets of the Old Town and breathe in the salty sea breeze while stopping at one of the many ice cream shops or cafes offering local delicacies. The maze-like alleys are perfect for a game of hide-and-seek, while the historic landmarks like the Rovinj Heritage Museum and St. Euphemia's Basilica provide an educational opportunity for young ones. Kids can even climb up the bell tower for fantastic views over the city! Another absolute must-visit attraction for families is Balbi's Arch – an impressive stone arch that marks the entrance into Old Town. Rovinj also boasts fantastic seafood restaurants that parents and kids will love. For some adventure activities for tweens and teens, take your family on a bike ride through Punta Corrente Forest Park.
Rovinj's beaches (Lone Bay, Golden Cape, and Valdaliso Beach) are also a must-visit attraction for families. These pebble-lined shores provide ample opportunities for swimming, sunbathing, and building sandcastles with your little ones. Rovinj is also a great place to take a day or weekend trip to nearby Motovun, Pula, Brijuni Islands, Aquapark Istralandia, and Lim Fjord. With so much to offer, you'll quickly see why Rovinj is one of the best cities in Croatia for families!
Combine your trip to Croatia with a visit to Italy with this GetYourGuide From Rovinj: Venice Boat Trip with Day or One-Way Option!
Where To Stay In Rovinj With Kids
Looking for somewhere to stay in Rovinj with kids? We recommend the Family Hotel Amarin, which offers multiple outdoor pools, a Kids' Club, and a short walk to the beach. Eden Hotel by Maistra Collection also has suites with kitchenettes and sofa beds, multiple outdoor pools (one with a kids' section!), and it's just a short walk from the beach (around 15 minutes). Families also love Maistra Select Villas Rubin Resort, which offers beach access and a Kids' Club. Or, Lone Hotel by Maistra Collection, which has a kids' pool.
Happy Travels!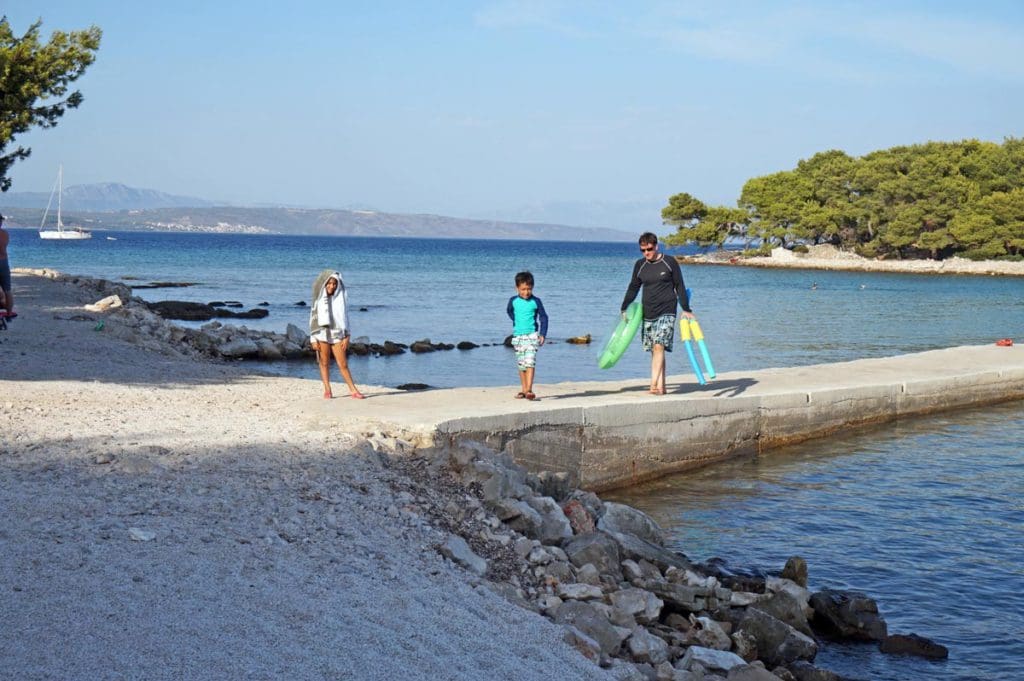 We hope you liked this list of the Best Places to Visit in Croatia with Kids this Summer! From the stunning beaches of Makarska to the charming town of Rovinj, there are endless adventures waiting for families with children of all ages. One thing is certain: the country has something for everyone. Who knows – perhaps one day soon, you'll find yourselves planning an exciting family vacation in beautiful Croatia!
*Due to the COVID-19 pandemic, some of the attractions, accommodations, or things to do on this list may be closed. Please ensure availability before making your decision.
*This post may contain affiliate links that may earn us a small commission, at no additional cost to you. Affiliate links in no way inform the hotels, sights, products, or other recommendations included in our articles. All opinions and recommendations expressed here are compiled from submissions submitted by the generous members of our Families Who Love To Travel community.
READ MORE: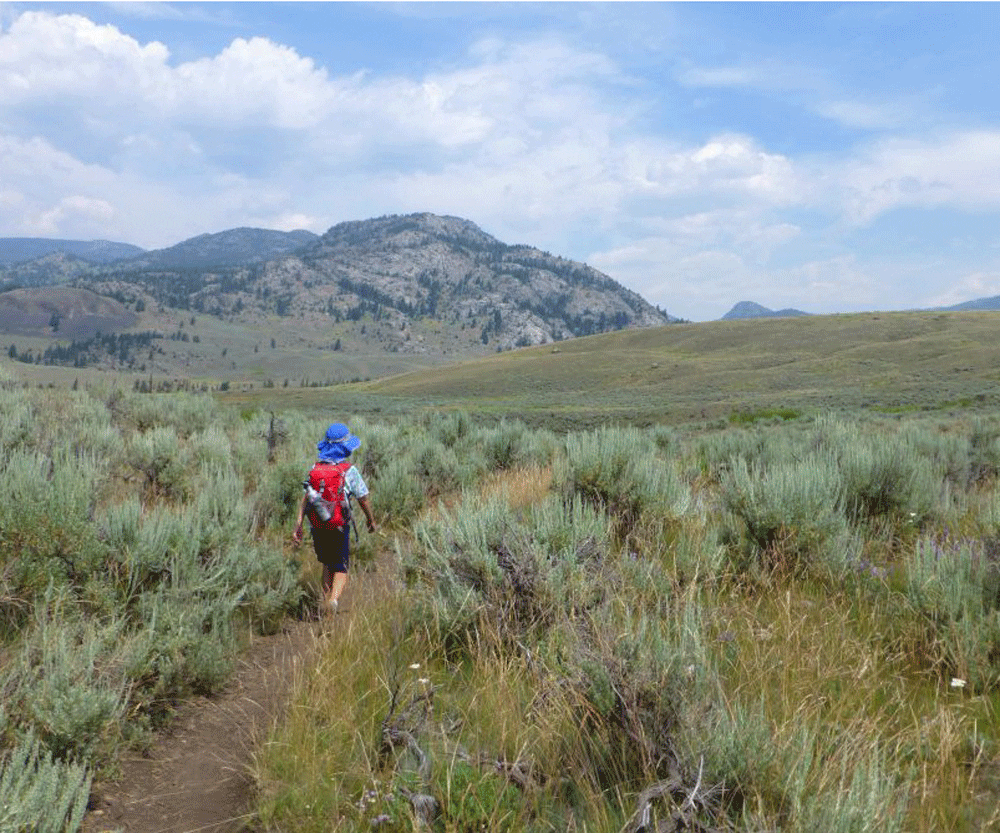 Everyone knows that Yellowstone National Park makes for a classic family vacation. Strolling the boardwalks...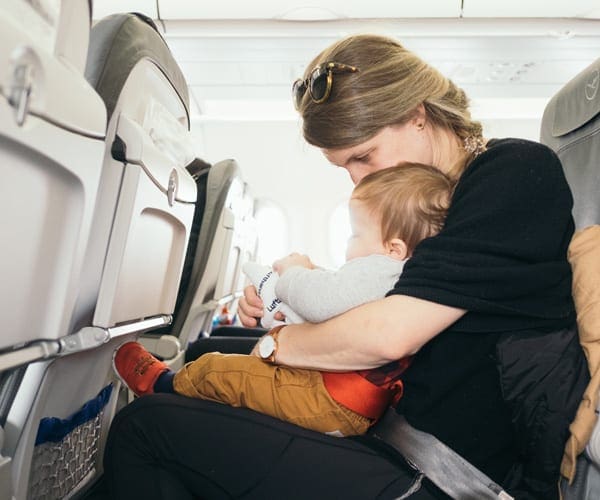 Families Who Love To Travel contributor Meghan Oaks provides her 10 best tips for your...