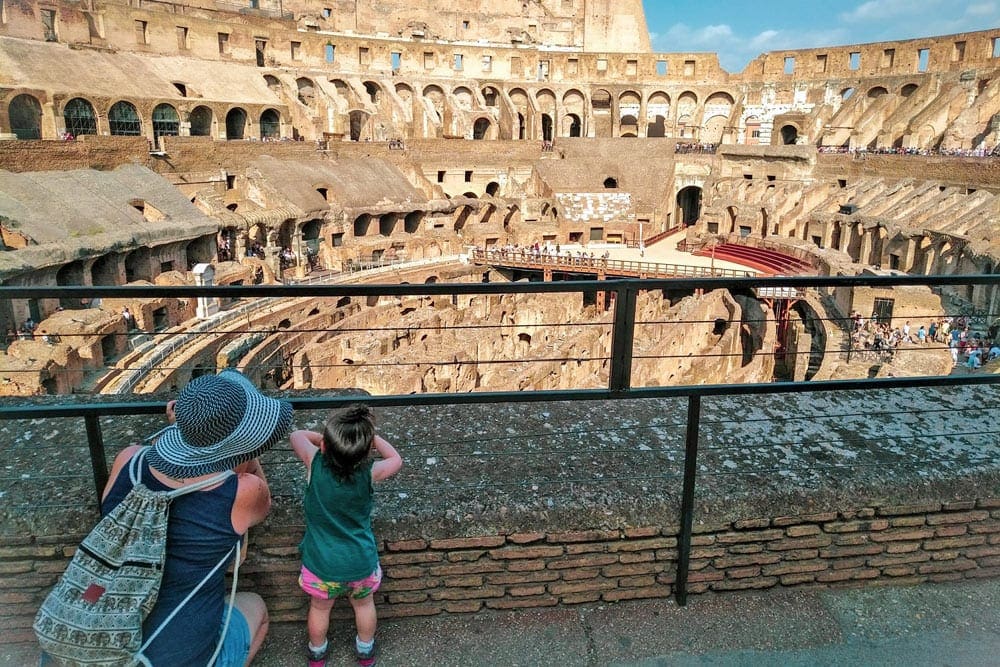 Travelers looking to embark on their first trip to Europe with family may be wondering, what are the best countries in Europe to visit with kids? We get this question a lot in our Facebook community, so we asked our members to share their recommendations for families considering Europe with kids for the first time. Our list of the best places to travel with kids in Europe focuses on countries that are accepting of young kids, offer a lot of family-friend things to do, and have other kid-friendly features. So whether you are looking to relax on a European beach, soak in some history, or practice your language skills, we have a perfect family trip to Europe just for you!
Companies such as Viator or GetYourGuide offer various tours in France, Italy, Portugal, Greece, and all over Europe with a flexible cancellation policy and a book now, pay later option. These companies offer peace of mind for families if they have to cancel for any reason.
Best Places to Travel with Young Kids in Southern Europe
Whether you are seeking the best places to travel with a baby in Europe, some of the best European vacations with toddlers, or generally the best places to travel with kids in Europe, Southern Europe offers some of the top-ranking options! From beaches to scrumptious food to ancient history, these countries offer a lot for families looking to explore Europe for the first time!
Italy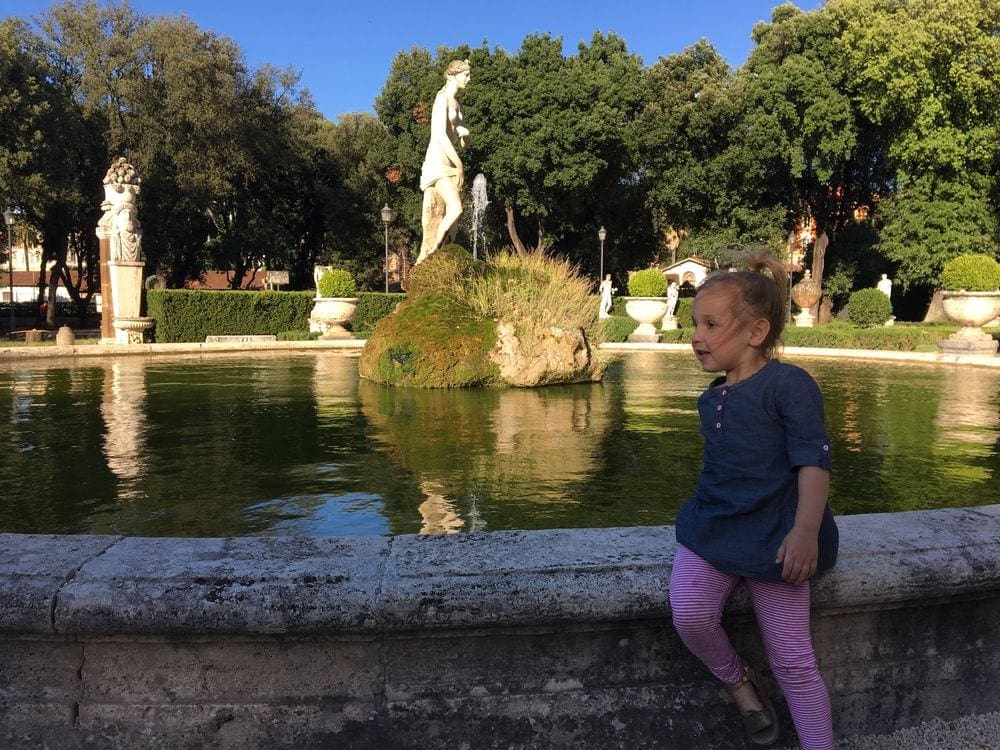 Italy was the most recommended country in Europe for young kids by our Facebook community. As one of the best places to travel with kids in Europe, you can expect friendly locals, kid-friendly foods, and an amazing array of things to do – including playgrounds in many cities. We hear it all the time, Italians love kids! And it's so true. Families who choose Italy can expect locals to strike up conversations and look fondly at their little ones. In fact, Italy is also one of the best places to travel with a baby in Europe. Summers in Italy are very hot and August is the busiest month for tourism, so spring and fall are the best time to visit.
You won't find any kids' menus here, but kids can order anything off the regular menu and you can ask for a kid-sized portion from most restaurants. Of course, kids will love eating as much pizza and gelator as they please! Plus, pizza bianca, pasta bianca, and Macedonia (fruit salad) are great options for picky palates. It's worth noting that there is no smoking allowed inside restaurants in Italy, however, it is still allowed on restaurant patios.
Where to Go in Italy with Kids
If you choose Italy with kids, there are many great cities to choose from too!
Rome: History and art lovers will adore Rome, where they can see the Colosseum, explore a children's museum together, and spend relaxing days in the Villa Borghese gardens, offering multiple playgrounds, a rowboat pond, and a zoo, among other things.
Sicily: Those looking for a unique experience can head to Sicily. Here, families with young kids can learn about Mt. Etna, float down lazy rivers at Etnaland, and meet the wildlife at Bioparco di Sicilia.
Tuscany: Tuscany is filled with small towns offering quaint stays filled with peaceful days. Here, you can roam vineyards, shoot down waterslides at Piccolo Mondo Park, and meet the animals at the Zoological Garden of Pistoia. Located in Tuscany, Florence offers a children's museum, in addition to some of the world's best art museums. You can even enjoy a kid-friendly tour at the Uffizi Gallery.
Puglia: New to American tourists, Puglia is another wonderful region with young kids. Here, meander charming towns, relax on the beach, and get adventurous at Parco Avventura Indiana Park (with areas for children as young as 2). Or, go hiking, take carriage rides, and more at Ostuni Adventure Park.
Greece
Certainly, one of the best places to travel with kids in Europe is Greece! With a family-oriented culture, Greece is a great option for your first family trip to Europe. Many cities in Greece even offer free dining, accommodations, and public transportation for little ones. Here, families can visit beaches, historical sites, and more. Plus, the locals adore kids. Expect your kids to get a lot of positive attention! Familie will also appreciate the top-notch family resorts available. Summers are often the busiest time for tourism, due to its great weather and most things, like hotels, being open for the season. Winter is a great time to visit too, just be prepared for fewer hotel options and no beach time.
Kids will be able to find a lot of food they'll love too! Have them try souvlaki, chicken, or pork skewers, with Greek-style potatoes (fried in olive oil) on the side. Plus, kids will adore dipping pita into tzatziki or other spreads. Traditional Greek gyros can be a great option too!
Where to Go in Greece with Kids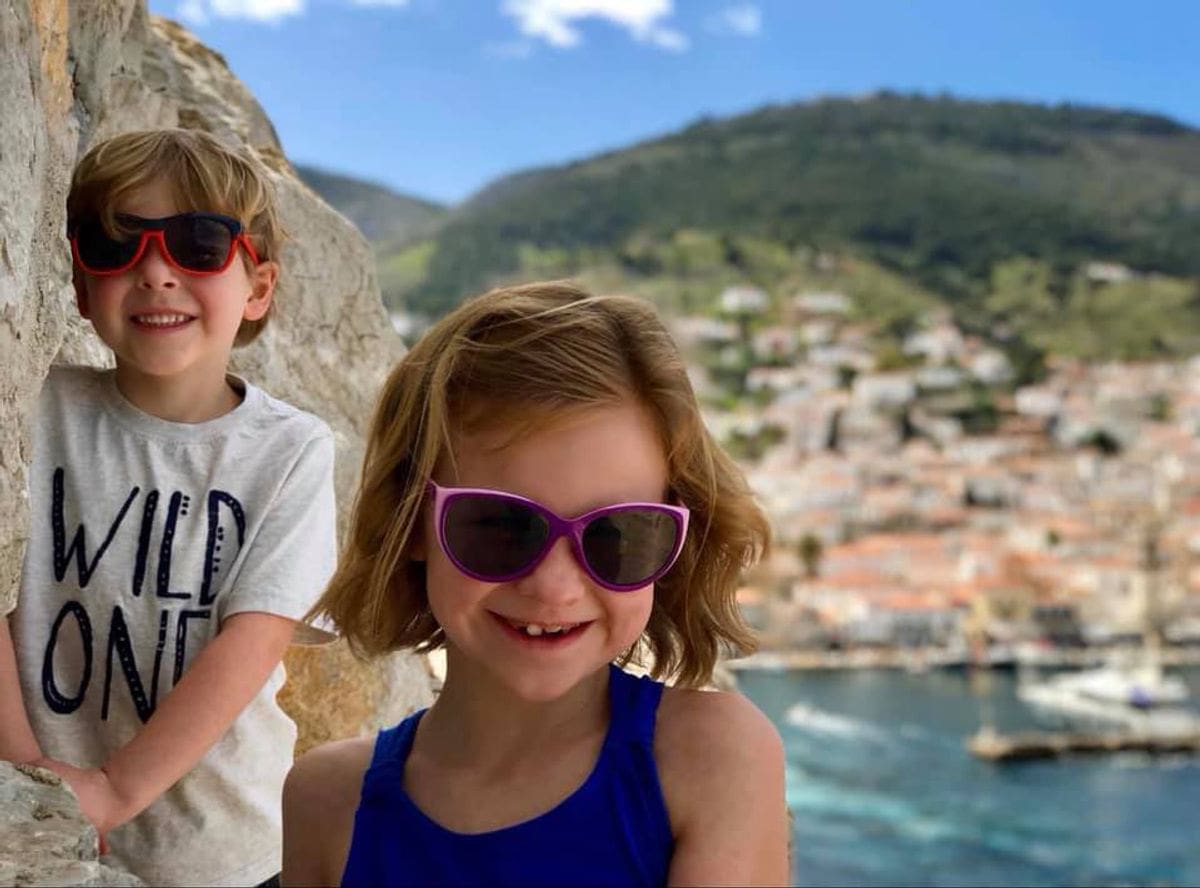 If you're looking for popular kid-friendly destinations in Greece, there are several to choose from. Here are the best places to travel with kids in Europe!
Rhodes: Consider Rhodes, a family-friendly Greek Island, offering lovely beaches. Here, peek at vintage toys at the Rhodes Toy Museum, explore the Valley of the Butterflies, and visit the historic ruins at the Acropolis of Rhodes. Then, head to Faliraki Water Park for a fun day spent on waterslides and in pools.
Halkidiki: Located in mainland Greece, Halkidiki is another great choice for families with young kids. Spend lazy days on the soft sands of Kalamitsi beach. Then, engage with interactive stations at Aristotle Park or take adventurous kids to the Petralona Cave.
Zakynthos: Zakynthos is a great choice for a Greek Island with kids. Not only with you have an array of beaches to choose from, but kids will adore meeting the small animals at Askos Stone Park and splashing the day away at Tsilivi Waterpark and Water Village!
Athens: Athens is another classic Greek destination for families. Filled with ancient history, great restaurants, and a lot of family-friendly activities, Athens is sure to please everyone in your family. Here, explore ancient ruins like the Acropolis, stroll through the National Garden, and take the 40-minute tour with Happy Train with Kids, an adorable street train that lets families see the sights from Ermou Street to Syntagma Square.
RELATED: 16 Exciting European Beach Destinations For Families
Spain
In Spain, families can expect friendly locals who want to chat with or smile at kids. This warm attitude toward little ones is just one of the reasons Spain is on our list of the best places to travel with kids in Europe. With beaches, impressive museums, and walkable cities, it is easy to see why families love Spain with kids. Plus, Spain also offers an array of incredible outdoor experiences for adventurous families. Spain tends to be busiest during the summer, making the shoulder session a great option for families looking for fewer crowds and cooler temperatures.
Plus, food in Spain is divine! From tapas to seafood, parents will be thrilled with their options! And kids will be too. Consider kid-friendly foods like paella, revueltos (basically scrambled eggs), and plenty of sandwich options too, including the kid-favorite bocadillo de jamón. Gelato and churros con chocolate are popular options too.
Where to Go in Spain with Kids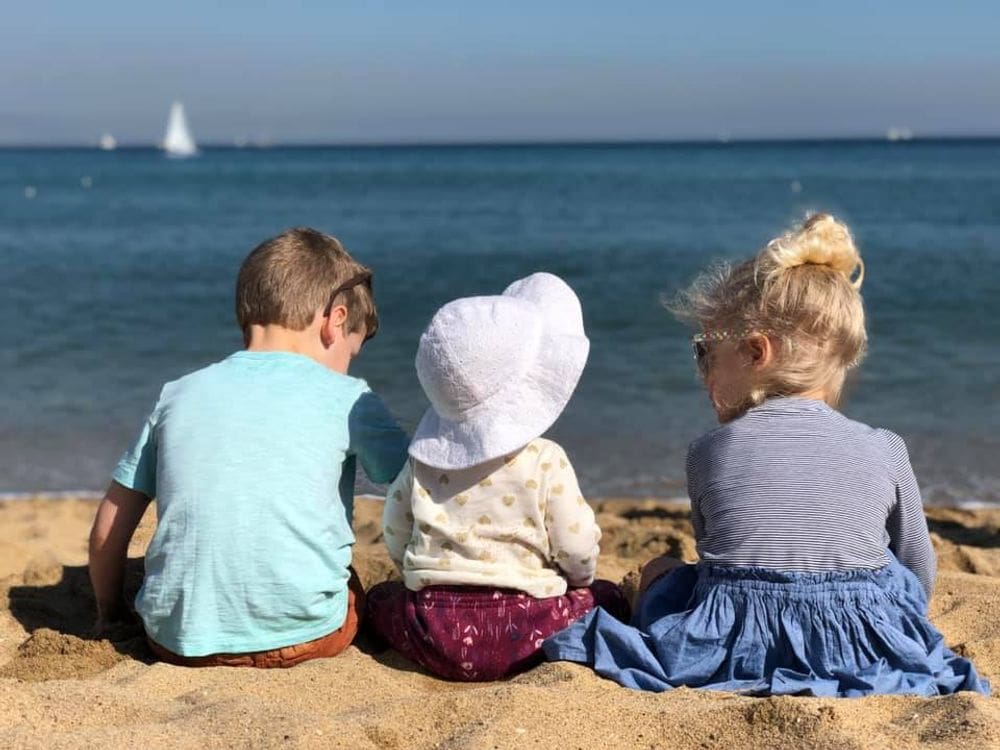 If you choose Spain for upcoming European family vacations, you'll have your choice of cities. Here are the best places to travel with kids in Europe!
Barcelona is perfect for families seeking a mix of time on the beach and plenty of museums. Stroll through colorful Park Güell, learn something new at the Chocolate Museum, and take advantage of the nearby beaches. Plus, don't miss spending a day at the Tibidabo Amusement Park! Then, read more about the best things to do with kids in Barcelona here.
Malaga is a great option for families who want to see castles, relax on the beach, and visit a thrilling water park. You can also meet dolphins, penguins, and other fantastic creatures at the Selwo Marina Delfinarium. Don't miss spending a day at Tivoli World Amusement Park too!
Valencia is one of the most family-friendly cities in Spain. Here, you can experience an immersive zoo experience at Valencia Bioparc, stroll through Parque de Cabecera, and relax on Malvarrosa beach. Plus, don't miss Parque Gulliver, where kids will be amazed by this incredible playground experience.
Interest in a winter visit? The Spanish Pyrenees of Catalonia make a great snow destination in Europe for families. Here, you can experience a cozy mountain escape, as well as opportunities for skiing, snowshoeing, snow tubing or sledding, and dog sledding.
Research remarkable homestays in Spain with Plum Guide now!
Portugal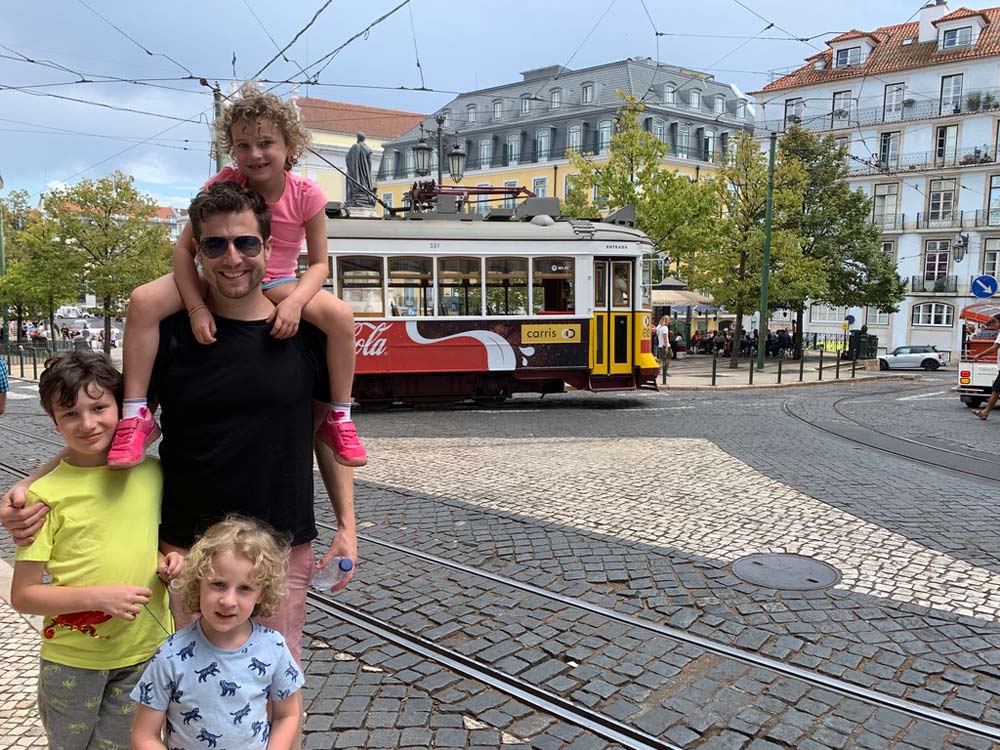 Up next on our list of the best places to visit with kids in Europe is Portugal! Like its neighbors along the Mediterranean, Portugal is famed for its welcoming locals and warm attitudes toward kids. In fact, hotel and restaurant staff are notoriously caring and helpful with young kids in Portugal. Due to its location, parents can also typically find direct, as well as relatively short flights when choosing Portugal (NYC to Lisbon is less than 7 hours). Plus, the weather is delightful. Lisbon is even known as one of the sunniest places in Europe! Finally, Portugal is also a very safe country to visit with kids since it has very little crime.
As one of the best European vacations with toddlers, Portugal also offers several foods that even the pickiest eaters will love. Grilled chicken and fish are widely available. Small fishcakes are usually a hit with the kids! Then, kids should also try the local favorite francesinha ("little Frenchies"), or Portugal's answer to the French croque-monsieur. For deserts, ice cream and pasteis de Belem (custard tarts) reign supreme. Similar to Italy, dinner usually starts around 7:00 PM. As a plus, all cafes will also provide tap water (perfect for mixing bottles at the table!).
Visiting Portugal As A Family: Important Information You Need To Know
Where to Go in Portugal with Kids
Families who choose Portugal for their next European vacation with kids have several great areas to explore! Here are a few of our favorites when it comes to the best places to travel with kids in Europe.
Algarve: Portugal's southernmost region, Algarve, is a great choice for young kids. Here, families will find an array of lovely resorts, plenty of beaches, and stunning scenery. When you're ready to leave the beach, head to Zoomarine, Lagos Zoo, or embark on a dolphin-watching cruise. Don't miss spending the day splashing at Aqualand Algarve, an exciting water park for the whole family.
Porto: Located in the north, families love Porto for its history, easy-going locals, and an array of family-friendly activities. Spend your days strolling through the gardens at the Crystal Palace and embarking on cruises along the Douro River. Then, just outside of the city, spend a fun day learning about animals at the Zoo Santo Inácio.
Lisbon: Visiting Portugal's capital, Lisbon, is another great option for families! With all the amenities of a large city, while still being filled with charm, Lisbon offers families the best of both worlds. When you're ready to explore, add The Lisbon Zoo, The Lisbon Aquarium, St. George's Castle, and a scenic gondola ride on the Lisbon Cable Cars to your itinerary. Here are more Amazing Things to Do in Lisbon With Kids. Looking for a great day trip from Lisbon? Sintra looks like a fairytale and makes a great family excursion.
Malta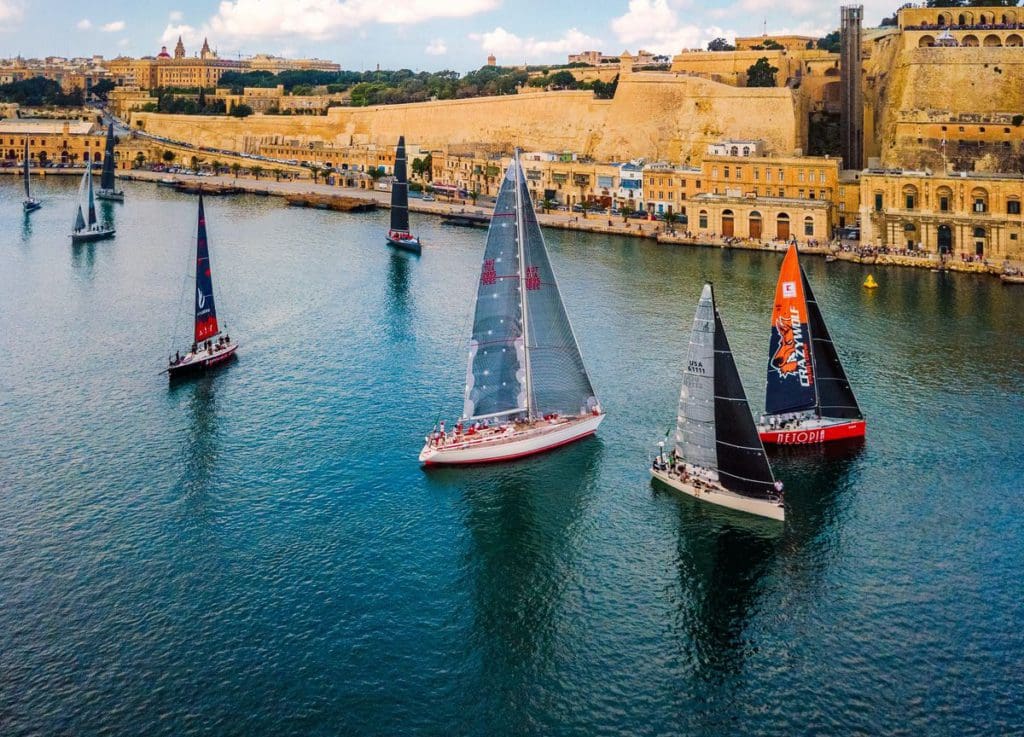 Wondering where to go in Europe with kids and looking for something a little unique? As one of the best countries in Europe to visit with kids, Malta features one of the longest tourist seasons in Europe and plenty of sunshine (and very little rain!). Family-friendly resorts are dotted across the island, but if you're looking for a city stay, make Valletta your home base. Those seeking a kid-friendly resort will appreciate that many of them even offer free shuttles to explore Valletta. Plus, you'll be spoiled for choice when it comes to beautiful resorts. For options with a kids' club, consider The Westin Dragonara Resort, Malta, InterContinental Malta, an IHG Hotel, or Radisson Blu Resort & Spa, Malta Golden Sands.
Things to Do in Malta with Kids
When you're looking for things to do in Malta with kids, there are plenty of beaches to choose from, like Mellieha Bay and Golden Bay. For time off the beach, head to the ​​Malta National Aquarium. Families will also love taking a boat tour to see the crystal clear waters of the Blue Lagoon! Finally, with any extra time, take the ferry to explore the neighboring islands of Gozo and Comino.
Kid-Friendly Food in Malta
If you're looking for kid-friendly food in Malta, it won't be hard to find! Italian restaurants serve pizza and pasta across the island. Then, have kids try pastizzi (cheese-filled pastry snacks) or imqaret (deep-fried dates wrapped in pastry). Fish and delicious bread are also widely available. After dinner, top off the night with a little gelato. This is surely one of the best places to travel with kids in Europe!
Best Places to Travel with Young Kids in Western Europe
Some of the best places to visit with kids in Europe are famed for historic sights, iconic foods, and top-notch family hotels. If you're planning a family trip to Europe, we recommend adding Paris and London to your list. Certainly, they are some of the best places to travel with kids in Europe! Read more to find out why.
READ NEXT: The Ultimate Guide to Vrbo vs Airbnb for Families
London, England
When thinking about the best European places to visit with kids, London likely comes to mind. With no language barrier for Americans and a very connected subway system, it is a great starter city for those planning a family trip to Europe. Public transportation included with the Oyster card lets kids 10 and under ride free. Then, as one of the best places to travel with a baby in Europe, neighborhood pharmacies carry baby food, diapers, and other essentials. If you're wondering which neighborhoods to stay in, we recommend West End (tons of attractions, but expensive), South Bank (near many attractions and great restaurants), South Kensington (near many free museums and two large parks), or Greenwich (trendy with river views).
Buy European train tickets, the safe and simple way by using Rail Europe.
Things to Do in London with Kids
Plus, London is filled with playgrounds, parks, and gardens for kids to burn extra energy after visiting some of the best museums in the world. Speaking of museums, most of them offer free admission to kids. Many museums also offer self-guided and led tours designed for children and families, including The National Gallery and The Victoria & Albert Museum. To soak in the city's sights, families will also appreciate the option of a Hop-On Hop-Off bus (perfect for resting tiny feet and still seeing what London has to offer!). The London Eye, London Duck Tours, and the Sea Life London Aquarium are also great things to do in London with kids. Here are 13 Exciting Things to Do in London with Kids!
Kid-Friendly Food in London
Picky eaters won't leave London hungry! Here, they can munch on kid-friendly fare like pasties and fish and chips (french fries). Afternoon Tea is also a treat! Kids will delight in eating tiny sandwiches and sweets. Plus, Afternoon Tea in London may be one of the only times you'll find a kids' menu in Europe! Street food is also easy to find, making eating on the fly easy to do (not to mention delicious!).
Read Next: Best Places For A Kid-Friendly Tea Time in London
Paris, France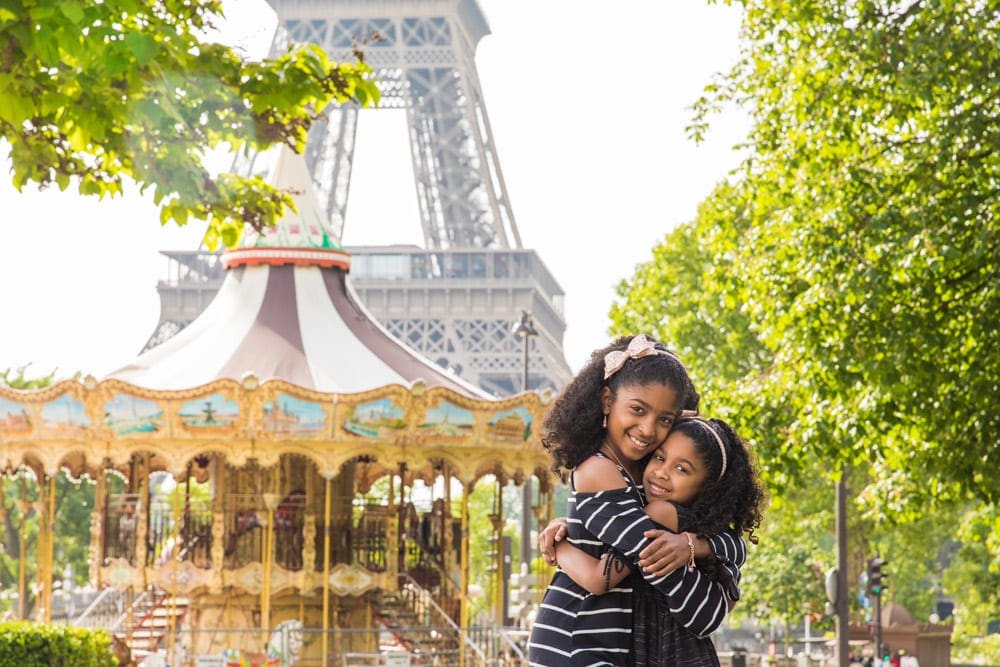 France may not as quickly come to mind when thinking about the best places to travel with kids in Europe, but Paris is a very kid-friendly destination. For starters, the city's wide boulevards are lined with charming cafes, meaning tired trekkers have many choices to sit and rest. Plus, Paris is filled with beautiful parks and squares where families can relax or have a picnic. Families looking for the best neighborhoods to stay in Paris with young kids should consider the 1st arrondissement (the heart of Paris, with lots of things to do), the 5th and 6th arrondissements (lively, but family-friendly with great restaurants), or the 7th arrondissement (small accommodations with views of the Eiffel Tower) to start.
If you're looking for hotels in Paris, here are the Best Paris Hotels for Families with Pools or Kids' Programs!
Things to Do in Paris with Kids
It's easy to fill your itinerary with amazing things to do in Paris with kids. Spend your days meandering lush gardens, like the Jardin des Tuileries and Jardin de Plantes. Then, don't miss the chance to take a quick day trip and stroll through the beautiful Luxembourg Gardens together. Kids will also enjoy meeting the animals at the Paris Zoological Park, seeing the Eiffel Tower from all angles, and embarking on a river cruise down the Seine. Near the Eiffel Tower, you will even find an enchanting carousel perfect for kids. Finally, don't miss the chance to treat kids to Disneyland Paris!
Read Next: Fantastic Things To Do In Paris With Young Kids
Kid-Friendly Food in Paris
When it's time to eat, families will find endless options. In fact, parents won't be the only ones embracing their inner foodies! Spend mornings devouring croissants and other sweets. For lunch and dinner, kids can eat local favorites like omelets, ham and cheese crepes, cheese plates with fresh bread, and lots of fresh fruits and vegetables. When in doubt, grab your favorite picnic supplies for a fun afternoon under the Eiffel Tower. Kids' menus (menu enfant) can also be found at some restaurants throughout the city. Finally, don't miss these 9 Amazing Places for Pastries and Desserts in Paris For Families.
Pro Tip: While Paris is a great place for a family trip to Europe, don't plan to bring a stroller. Baby carriers are the way to go, as Metro stops do not offer elevators and many places do not allow strollers due to limited space.
Visiting France As A Family: Important Information You Need To Know
Best Places to Travel with Young Kids in Northern Europe
If you're still wondering where some of the best European places to visit with kids are located, we have two great options in Northern Europe for you to consider. Here, you'll find European family vacations filled with fun things to do, picturesque scenery, and more. Keep reading to find out why families love Findland and Copenhagen, two of the best places to travel with kids in Europe!
Finland
If you're wondering where to go in Europe with kids that offers endless outdoor adventures and stunning scenery, Finland is your answer! This Nordic country offers beautiful fjords, endless skies, and epic chances to see the Northern Lights. As such, winter is a popular time to visit. However, as one of the best places in Europe to visit with kids, there are plenty of fun activities all year round. Spend summers hiking and enjoying the Baltic Sea or winter skiing and visiting Santa. While not known to be overly outgoing, Finnish people are generally very happy and warm once you start chatting. English is also widely spoken here. Finally, Finland is a very safe country with very little crime.
Not only does Finland offer fun things to do with kids, but the food is surprisingly good too! For breakfast, kids can munch on yummy options such as blini (pancakes), riispuuro (rice porridge), or köyhät ritarit (similar to French toast). Later in the day, soups, fish, sausages with sides of mashed potatoes and lingonberries, and daily-made bread are a staple for families. Adventurous eaters can also try reindeer. Those with a sweet tooth will also appreciate the wide variety of berry-themed desserts featuring tasty options like blueberries, lingonberries, cloudberries, and cranberries.
Where to Go in Finland with Kids
As one of the best places to travel with kids in Europe, there are plenty of cities to choose from for your visit. Here are a few of our favorite Finnish cities for families!
Helsinki is a popular choice for the summer months. Here, you can swim in the Baltic Sea, stroll through large food markets, and even take a day trip to nearby Estonia! This seaside city also boasts family-friendly things to do like the ​​Suomenlinna Island Fortress, the Helsinki Zoo, the Helsinki Underground Playground, and the Finnish Museum of Natural History. It's a great choice for families who desire a more local feel, yet still vibrant city.
Families seeking a fairy tale world to explore can make Naantali their home base. Here, you'll be in quick proximity to Moominworld, which is a magical place sharing the tales of Tove Jansson (and only open during the summer months). Plus, you can spend your days strolling through Kultaranta Garden and watching ships in the harbor. This southwestern city also offers an array of lovely summer resorts.
Winter travelers can't miss searching for the Northern Lights and meeting Santa Clause at Rovaniemi. Kids will adore Santa Clause Village, where they can meet Santa's reindeer and the big man himself. Outdoor winter activities like sledding and dog sledding are also available. Read more about spending Winter In Lapland: The Ultimate Itinerary For Families.
Offering ten children's slopes, Levi is the ideal option for ski families looking for a winter adventure in Finland. As the largest ski resort in Finland, there are 45 slopes in all, mostly suitable for beginners and intermediates. After skiing, head to Kids' Land to roast marshmallows and go sledding. Levi also offers opportunities to catch the Northern Lights. Plus, kids will adore the Searching For Santa experience.
Copenhagen, Denmark
Copenhagen welcomes kids with open arms! With hundreds of parks and kids' activities, reliable public transportation (free for kids under 12), a walkable city center, and plenty to do, it's certainly one of the best places to visit with kids in Europe! As an example of how kid-friendly Copenhagen is, visitors may be surprised to find kids sleeping cozily in their strollers outside cafes. Those embarking on their first trip to Europe with their family will appreciate that most museums offer free admission or reduced rates for kids under 12-years-old. When looking for accommodations, consider neighborhoods like Frederiksberg (wide tree-lined streets, outside the city center), Nyhavn (touristy with colorful, fairytale-like buildings), or Østerbro (near the city center, with fewer crowds).
Things to Do in Copenhagen with Kids
When you're ready and explore, there are plenty of things to do in Copenhagen with kids. Enjoy family-friendly museums like the Experimentarium, the National Aquarium, and the National Museum of Denmark, which includes a top-notch children's museum too. Then, spend a thrilling day at Tivoli, which offers green spaces, rides, and restaurants. You can also visit the 35-meter Round Tower, where kids can try to run the whole way up the long winding spiral. Plus, the view is stunning! Another kids-favorite thing to do in Copenhagen is watching the changing of the guards at Amalienborg Palace. When you're ready for a low-key afternoon, Skydebanen in Vesterbro and the Bermuda Triangle in Nørrebroparken in Nørrebro are popular playgrounds.
If you're looking to get out of the city, take your kids on an exciting treasure hunt for The Six Forgotten Giants. Alternatively, you can also visit the island of Malmö, Sweden, or take the almost three-hour drive to Legoland®.
Kid-Friendly Food in Copenhagen
When you're ready to eat, kids will be pleased with their options. Kids who like meatballs and mash potatoes may enjoy Frikadeller, while other kids may prefer the daily fish option. Plus, we can't forget about the delicious assortment of Danish pastries! Those traveling with littles will even find options with high chairs and changing tables in the bathrooms.
Best Places to Travel with Young Kids in Wider Europe
If you are still wondering where to go in Europe with kids, we have one more exciting option to put on your list. While Turkey technically splits its borders between Europe and Asia, the city of Istanbul is a fantastic option for those looking for unique European places to visit for families. Keep reading to find out why it's one of the best places to travel with kids in Europe!
Istanbul, Turkey
The final location on our list of the best places to travel with kids in Europe is Istanbul! While perhaps not the first city that comes to mind, Istanbul is a great option for families seeking vibrant cultural experiences and must-see historical sites. Plus, Istanbul puts you near some amazing Turkish beach destinations with crystal clear water. Children are highly regarded in Turkey, and most people will go out of their way to ensure they are comfortable and well cared for while visiting. While you won't find many (if any) changing tables here, diapers and baby food are widely available at pharmacies and grocery stores. Those staying in residential neighborhoods are also likely to find playgrounds too.
Things to Do in Istanbul with Kids
When you're ready to explore one of the best European places to visit with kids, there are tons of family-friendly things to do in Istanbul. Firstly, kids will love visiting Legoland Theme Park, where they can build legos, visit the Istanbul-themed mini-park, enjoy the 4-D cinema, and more! Then, don't miss kid-friendly places like the Istanbul Toy Museum, Istanbul Aquarium, Basilica Cistern, and the Istanbul Maritime Museum. If you're interested in a day trip, take the ferry to Princes' Islands, where you can leave the hustle and bustle of Istanbul for carriage rides and sea views. Finally, if you want to add a beach destination to your Turkish itinerary, consider Cesme, Marmaris, Fethiye, Bodrum, or Antalya.
Kid-Friendly Food in Istanbul
Expect gracious service across Istanbul when you're ready to eat with kids. Most restaurants in Istanbul are kid-friendly, and many offer high chairs and children's menus (though, certainly not all). If you're looking for foods kids are sure to love (or at least try), consider options like döner (similar to sandwiches), bazlama tost (think pita), Turkish pancakes, or kumpir (similar to a loaded potato). There is even a Turkish-style of pizza! After dinner, don't miss the opportunity to indulge in Turkish ice cream.
Tips for Visiting Europe with Young Kids for the First Time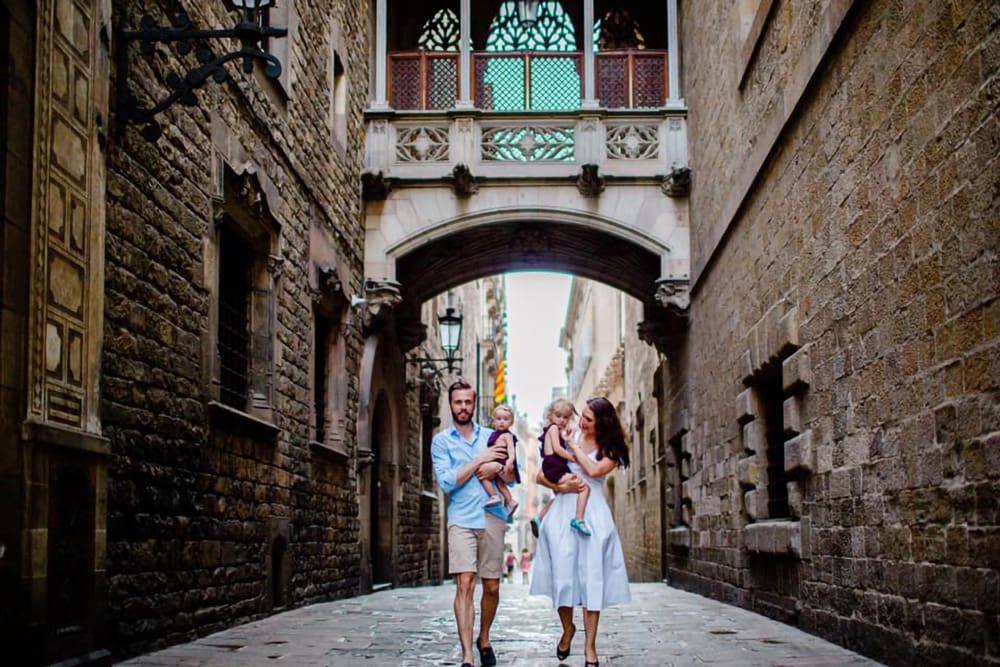 Now that we have shared the best places to visit in Europe with kids, there are some things you should know about your first trip to Europe with family. Here are a few tips to help you have a successful trip to Europe with kids. Plus, don't miss reading our Comprehensive Guide on How to Travel with Kids if this is one of your first trips with kids.
Get tips from parents who have been there before! Getting advice from family travel experts, like those in our Facebook community, can help you prepare for your upcoming trip.
Keep in mind, that there is still a lot of smoking across Europe. You will notice it on the street and most restaurant patios.
Learn a bit of the language (and teach your kids too!). This will go a long way in communicating with the locals, especially in places where English may not be widely spoken.
Planning Your Itinerary
Plan low-key days in your itinerary. Having rest days or beach days can be helpful for kids.
Finally, remember that this trip is about making memories together! If you don't get to everything on your list, don't fret, just focus on enjoying this special time with your kids.
Many museums and classes offer kid-friendly tours. Do your research ahead of time and book opportunities that will appeal to your kids.
Adding a smaller town to your itinerary can be more manageable than only big cities. Think about pairing some of the other best places to travel with kids in Europe, like Assis with Rome, for example.
Hotels
Restaurants
Do not expect kids' menus in any of the locations we recommend. You may find them at touristy restaurants, but we advise doing some research about typical foods in the location you choose so you know what your kids may like ahead of time. Dinner also tends to be eaten later in Europe, so be prepared for late opening times (many restaurants may be closed between lunch and 7:00 pm, for example). Choosing accommodations with a kitchen where you can prepare your own food can help too! Finally, keep a few beloved snacks hidden for the hardest days.
Do not expect public restrooms or changing tables in bathrooms. Be sure to pack your own changing mat and be flexible while traveling.
Getting Around
Depending on where you are visiting, you may encounter cobblestone streets or rough streets (and no sidewalks!). Packing a baby carrier or finding a durable stroller is the way to go! If you bring a stroller, make sure you can manage to fold and store it quickly. Some museums – but not all – will offer stroller parking. Finally, check with your hotel ahead of time that your stroller will fit within your room.
Kids are often free or discounted on a lot of public transportation, so double-check age requirements before purchasing tickets. In fact, kids under four are not required to have a Eurail pass, and kids 4-11 years need a pass but it's free! Be aware, that not every Metro station has an elevator, which can make strollers tricky.
Happy Travels!
Travelers about to embark on their first trip to Europe with family have so much to look forward to! We hope you found this article featuring the best places to travel with kids in Europe helpful in planning your next adventure. Whether you want to relax on a beach in Spain, dine on scrumptious Italian food, or explore Scottish castles, we know you will make amazing memories with your little ones. Certainly, if you were wondering where to go in Europe with kids, we are sure you found a great option – or two!
*Due to the COVID-19 pandemic, some of the attractions, accommodations, or things to do on this list may be closed. Please ensure availability before making your decision.
*This post may contain affiliate links that may earn us a small commission, at no additional cost to you. Affiliate links in no way inform the hotels, sights, products, or other recommendations included in our articles. All opinions and recommendations expressed here are compiled from submissions submitted by the generous members of our Families Who Love To Travel community.
READ MORE: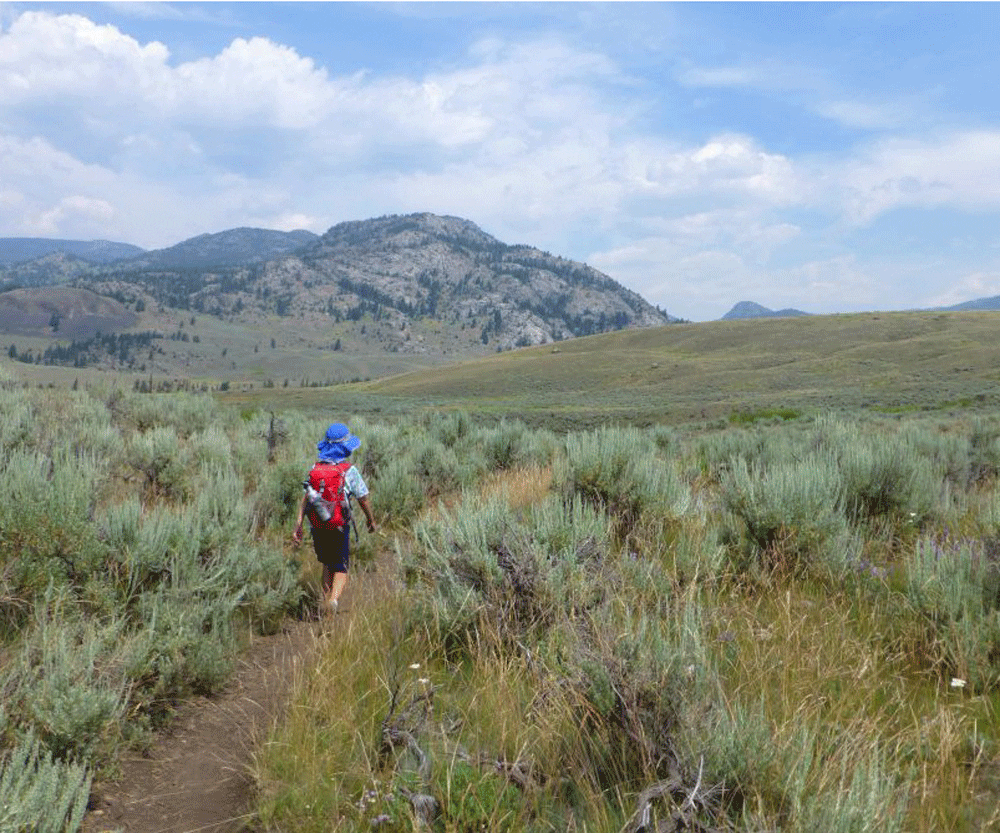 Everyone knows that Yellowstone National Park makes for a classic family vacation. Strolling the boardwalks...
You can do all the research and pack all the right things, but it's hard...