Best Restaurants in Cancun for Kids
If you're looking for the best restaurants in Cancun for kids, you can end your search! We have compiled the most kid-friendly restaurants in Cancun, all of which were recommended by real parents. Whether you are looking for authentic flavors, kid's menus and highchairs, or somewhere to spend a special date night, you are sure to find something on this list that meets your family's needs. Firstly, you can treat your kids to a pirate dinner cruise, where they can channel their inner swashbuckling nature as you dine on buffet-fare. Then, check out Porfirio's Restaurante. Here, you can dine freely as parents, while your young kiddos play with supervised care. Or, enjoy a posh date night at Restaurante Benazuza. There are numerous fun things to do in Cancun with kids, and enjoying the local fare in one of the best family-friendly restaurants in Cancun is a must-do for any itinerary.
RELATED: 6 Things To Do In Cancun With Kids
Take a Pirate Dinner Cruise
A pirate dinner cruise is the best way to commemorate a trip to Cancun! Offered by a variety of companies, such as Pirate Ship Cancun, Captain Hook, and Pirate Show Cancun, the cruises provide guests with an immersive experience aboard a replica pirate ship. If you choose Pirate Show Cancun, your family will climb aboard the Jolly Roger, a replica of the Santa Maria. Or, try Pirate Ship Cancun, where up to 2 of your kids can eat free from the buffet! With Captain Hook, pirates will act out a buccaneer extravaganza – singing, dancing, and taking pictures with your children. Kids can participate in games through each option, entertain themselves with music, and dig into the all-you-can-eat buffet. Additionally, parents enjoy spectacular views and open bars. Plus, it's a great place to capture memories! The ships usually embark at sunset, creating the perfect backdrop for family photos.
Cuisine varies, but it usually features dishes such as steak or surf and turf, and plenty of rum for swashbuckling parents. No matter the ship or pirate-themed show, you'll treat your family to one of the best restaurants in Cancun for kids.
The Crab House
The Crab House is located in a huge complex that contains a yacht club, a marina, a convenience store, and a rental car agency. This one-stop shop has also been called one of the best seafood restaurants in Cancun, and you'll find the food lives up to the hype. There are no specific kids' options on the menu. However, a few dishes are suitable for those who like seafood, like fried calamari, coconut shrimp, surf and turf, or fish and chips. Plus, there is a room where kids can play! Then, parents have a much wider array of exciting plates to choose from, including tasty choices like snow crab, black cod, cajun octopus, and mariscada. There are so many scrumptious options you won't know where to start! Finally, parents looking for an unforgettable date night in Cancun can book one of their romantic sunset dinners aboard the Nichupte Lagoon.
Señor Frogs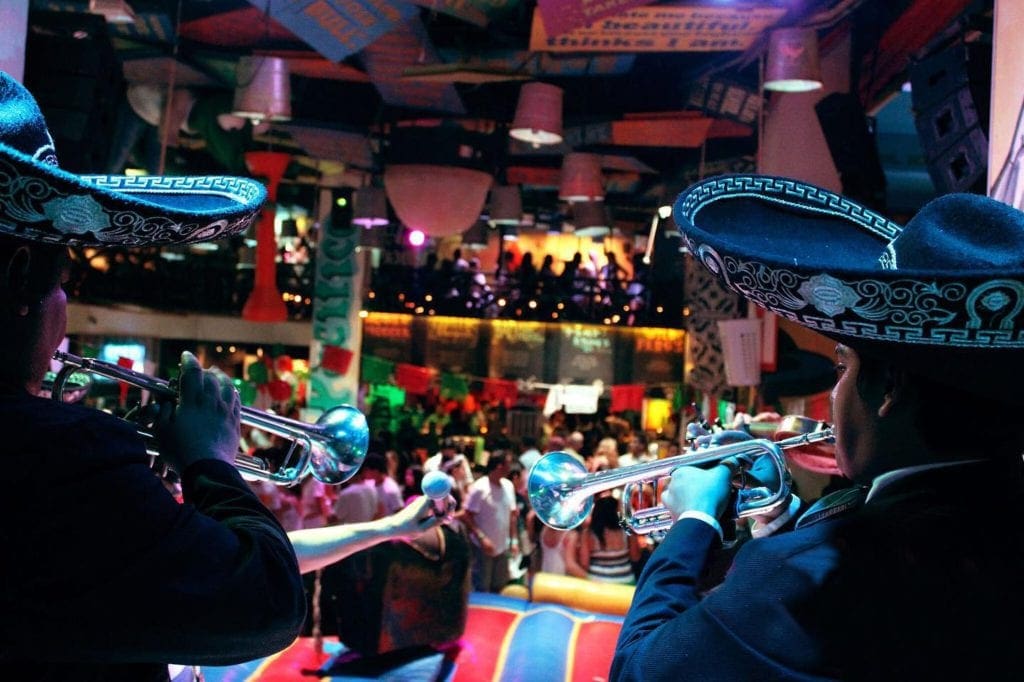 Señor Frogs atmosphere depends on the time of day, so plan accordingly. While the restaurant is known to be a popular nightlife spot, during the day, it serves as one of the best restaurants in Cancun for families. The tasty food and lively dining room, decorated with tiki trinkets, is appealing to kids of all ages. Come for lunch or an early dinner, and kids can dine on cheeseburgers, chicken sandwiches, nachos, and steak tacos! This is a particularly great option for your picky eaters – or those ready for a taste of home. The rest of the menu contains casual Mexican food, like fajitas. Additionally, kids can keep themselves entertained by counting how many frogs they can spot in the room! Challenge them to see who can find the most! The festive environment paired with casual kid-friendly fare makes Señor Frogs one of the best family-friendly restaurants in Cancun.
Porfirio's Restaurante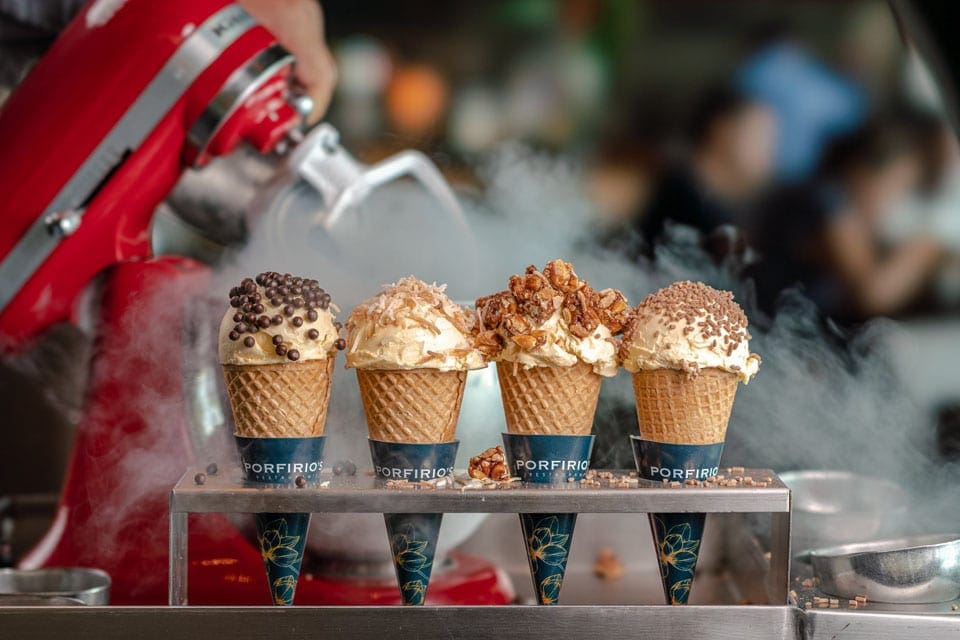 With a balance of traditional family recipes and contemporary cuisine, Porfirio's Restaurante creates a dining experience unique to Cancun. Kids can get in on the action, too, because there's a play section in the restaurant where they can draw, run around, and interact with other little ones. The menu also accommodates them, whether it's making one of the steaks "kid-sized" or reducing the portion size of popular dishes like enchiladas or burritos. Or, send your kids to the Porfirio's Club de Niños. While you dine, children aged 2 to 11 can play in a staff-monitored space specifically designed for them! Here, kids can indulge in a kid's menu satisfying even the pickiest palate at one of the best restaurants in Cancun for toddlers. The best part about Porfirio's Restaurante is arguably the dessert, though: order the churros and they'll be presented to you in a cart with several dipping sauces!
Visiting Cancun As A Family: Important Information You Need To Know
Lorenzillo's
Lorenzillo's has a fascinating history – the story behind its name dates back to a 1683 legend about a French pirate who settled in the area. Recount this tale to kids while you eat at the oceanfront restaurant! Or, entertain your kids while waiting for dinner by looking for the resident crocodile. He often makes an appearance in the distance! Both the regular menu and the kid's menu offers kid-friendly options. Carefully planned kid's dishes range from a kid's rib-eye steak to empanadas and chicken parmesan. Additionally, adults can enjoy tasty menu items like coconut shrimp, grilled seafood platters, or Lorenzillo-style lobster bisque. Your family will love dining with stunning views of the Riviera Maya at this live lobster restaurant. With so many different options that will please even the pickiest of eaters, your family will quickly discover why Lorenzillo's is one of the best restaurants in Cancun for families!
Flamingos Seafood Kitchen
Next on our list of kid-friendly restaurants in Cancun is Flamingos Seafood Kitchen. This spectacular dining experience is right on the beach! Additionally, Flamingos Seafood Kitchen is conveniently located near the airport – perfect to satisfy your cravings for Mexican food upon arrival. You'll find Flamingos Seafood Kitchen bustling with locals and tourists alike. Kids will love the funky decor and the fact that they can run in the sand. Or, let them take advantage of the on-site cool pool and trampoline. There are also trained babysitters on-site, available to watch your little ones. It's ideal for parents wanting to dine on lobster or red snapper alone! These unique features make Flamingos Seafood Kitchen stand out among the best restaurants in Cancun for toddlers. Finally, the menu also offers plenty to kids of all ages, including fish sticks, chicken strips, buttered pasta, and tostadas.
Best Restaurants in Cancun for Date Nights
Interested in a date night while in Cancun? We've got you covered! Reserve one of the resort babysitters and hit up one of the best restaurants in Cancun for couples! Savor the flavors of paradise while enjoying a little adult time. You can't go wrong with any of the best restaurants in Cancun for date nights on this list.
Restaurante Benazuza
Restaurante Benazuza is certainly a splurge, but worth every penny. The fine dining experience isn't ideal for smaller children, but older kids with more refined palettes may enjoy the menu here. Or, savor the experience by hiring a babysitter and indulging in one of the best restaurants in Cancun for date nights. Instead of large portions and a few courses, Restaurante Benazuza focuses on a rotating menu of small, bite-sized plates. No one will fill too quickly here, which will allow you to enjoy the sheer variety of tapas. All of which are crafted to impress! Satisfy your palate with intriguing options such as potato foam and sausage soup, smoked baby corn with a special dipping sauce, quail, pork belly, and rice pudding. Restaurante Benazuza prides itself on offering "techno-emotional cuisine with Mexican nuances". No matter which dishes you select, it is sure to be an unforgettable experience in Cancun!
Peter's Restaurante
Peter's Restaurante is a fine dining establishment better suited for older children. Or, dine here for a romantic meal for two, as it is one of the best restaurants in Cancun for couples! Aside from an incredible wine list, the menu here attracts foodies from all over Cancun – and the world. Hosting a menu featuring dishes like hogfish, mushroom risotto, shrimp-stuffed chicken breast, and smoked salmon, you can't go wrong with your dinner selection. While the restaurant is quaint, it's more of a hidden gem, so it's likely you won't have to wait that long for a table! This cozy restaurant is a perfect choice if you are celebrating a special occasion. Chef Peter, his wife Claudia, and his son Eder provide personal service to everyone who comes through the door. You may come as a stranger, but after dining here, you'll leave both satisfied and a friend.
Happy Eating in Cancun!
We hope this list of the best restaurants in Cancun with kids and the best restaurants in Cancun for date nights helps you plan your off-resort meals while in Cancun. From pirate cruises to sunset-inspired date nights, you will love dining in this stunning city nestled in the Riviera Maya. There is no better place to soak up the sun, enjoy a tropical drink, and hit the beach! But, at the end of the day, you can be rest assured a great meal awaits your family by using this list of family-friendly restaurants in Cancun. Happy eating!
RELATED ARTICLE: Visiting Cancun As A Family: Important Information You Need To Know
Free Cancellation: Get a full refund up to 24 hours in advance on most experiences.
*This post may contain affiliate links that may earn us a small commission at no additional cost to you. Affiliate links in no way inform the hotels, sights, products, or other recommendations included in our articles. All opinions and recommendations expressed here are compiled from submissions submitted by the generous members of our Families Who Love To Travel community.
READ NEXT: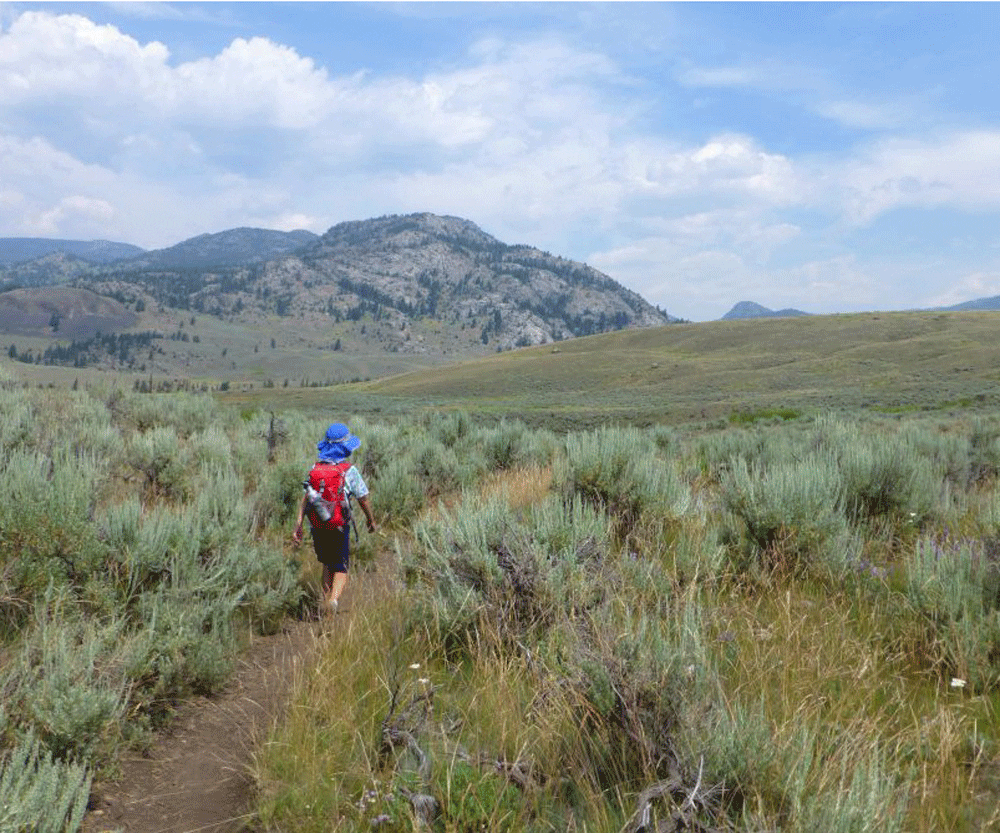 Everyone knows that Yellowstone National Park makes for a classic family vacation. Strolling the boardwalks...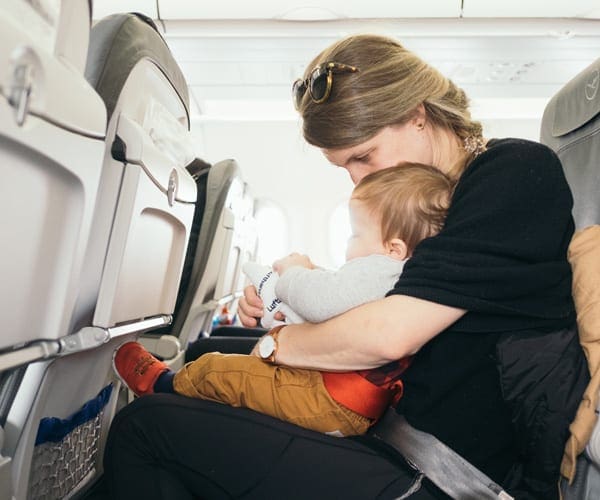 Families Who Love To Travel contributor Meghan Oaks provides her 10 best tips for your...