A beach vacation is the perfect summer getaway with kids, so we've gathered some of the best US beaches for families. Of course, we've included favorites in Florida, Hawaii, and other warm-weather destinations to visit with kids. But have you thought about beautiful beaches in unexpected places? If not, this list is perfect since we've also looked for hidden gems that might be closer to home. For families located in the Midwest or the Colorado mountains, keep reading because we have you covered too! No matter your location, you can reach one of these Beautiful Beaches in the US for a Family Vacation. Whether you want to relax on the sand or hike to beautiful viewpoints, there's a beach on our list suitable for you! Now, all that's left to do is decide which beach to visit first to begin making fantastic family vacation memories together! 
Siesta Key
Sarasota, Florida
Siesta Key in Sarasota, Florida, is known as a family-friendly beach in paradise with powdery white sand that doesn't get hot. Due to this and many other reasons, Siesta Key is often ranked as the best beach in the US. In addition to relaxing on the beach, spot marine creatures in nearby tidepools at Point of Rocks. This is also a perfect spot to snorkel. Because it's so easy to get around, with a large parking area, as well as a concession stand and free trolley that travels around the island, your family will have no problem exploring it all! You'll find an energetic village on the island with fun restaurants, ice cream shops, mini donuts, and unique shopping too.
Where To Stay In Siesta Key With Kids
Families wanting to stay in Siesta Key can consider accommodations like Sarasota Surf and Racquet, an ideal family location with condos right on the beach. Or, check out the Palm Bay Club. Another nearby option is the Hyatt Regency Sarasota, which includes various on-site things to do! Click here to book your stay today. 
Find Sarasota Surf & Racquet Club vacation rentals using Vrbo here.
What Our Families Say
"With trolleys and bike lanes along the key, there's no need to have a car. There are plenty of places to eat or shop for groceries. Everything you need is right on the key. Plus it's in Sarasota, which is a fantastic cultural city with great museums, art, theater, upscale shopping, and much more"

– Kristy Luginbuhl
CLICK HERE TO FIND OUR FAVORITE FLORIDA BEACHES FOR FAMILIES FOR YOUR NEXT FAMILY VACATION
Kapalua Bay
Maui, Hawaii
Maui has several fantastic beaches. Many of them are great candidates for the best US beaches for families, but Kapalua Bay rises to the top of the best. In fact, it has even been named the World's Best Beach! The crescent-shaped beach, lined with palm trees and white sand, is simply gorgeous. Whether you have young or old swimmers, Kapalua Bay is a calm swimming environment. In addition, it's an incredible place to snorkel and see colorful tropical fish in the coral without having to venture far from shore. If you're lucky, you'll even spot sea turtles. While there is a parking lot, arrive before lunch to ensure you find a spot. When you visit, bring a picnic and choose between sitting on the white sand or the surrounding green lawn. 
Getaway to Hawaii with these flexible cancellation vacation rentals from Vrbo!
Where To Stay In Kapalua Bay With Kids
Staying near Kapalua Bay? Consider the Kapalua Resorts, including various accommodations like The Ritz Carlton Kapalua. Searching for hotels or accommodations in Kapalua Bay? Book your stay near one of the best US beaches for families using Travelocity or Expedia! Discover more of the Best Family Hotels in Maui for an Enchanting Vacation!
Cape Cod Coast Guard Beach
Cape Cod, Massachusetts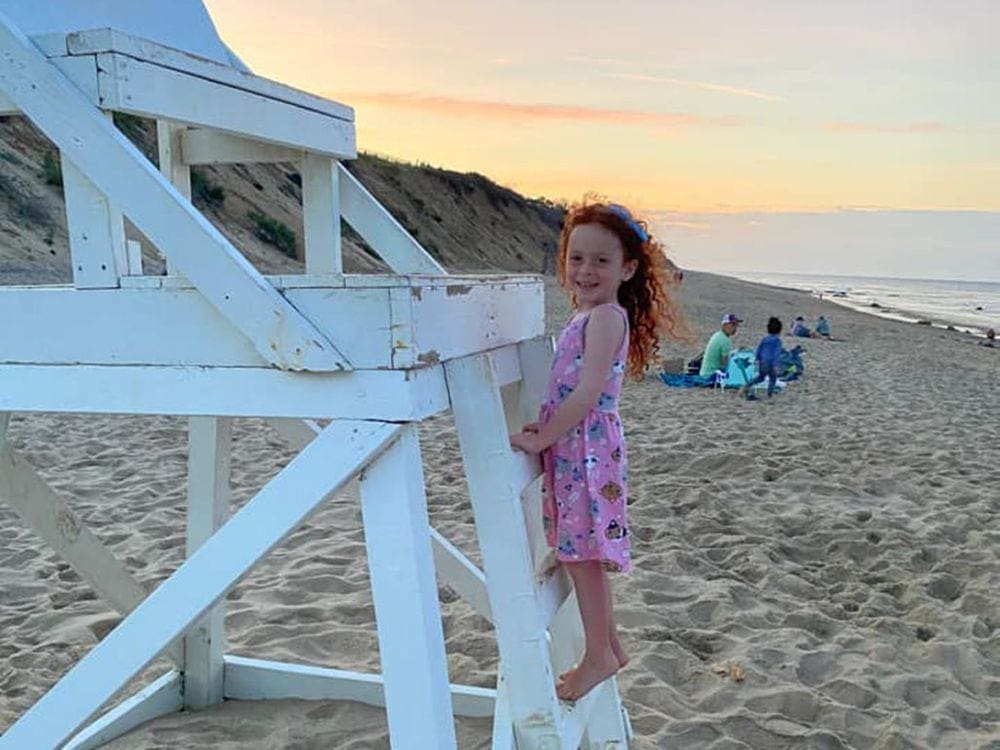 Families love Cape Cod and Cape Cod Coast Guard Beach, making it one of the area's most fun beaches for families. That's because it's perfect for swimming near the 1.3-mile Nauset Marsh loop hiking trail, which begins at the Salt Pond Visitor Center. Visitors to the area without a parking sticker can park at Little Creek and hop on the beach shuttle. The shuttle will take you directly to the beach and its vast expanse of sand and dunes. In addition to the fun at Cape Cod Coast Guard Beach, you'll love exploring the many great destinations along this Massachusetts peninsula. Find more things to do in the area by reading about the 15 Best Things To Do In Cape Cod With Kids.
Where To Stay In Cape Cod With Kids
While there are several excellent hotels on Cape Cod, our families love Chatham Bars Inn for its luxurious, secluded setting. Another great option is Wequassett Resort and Golf Club, renowned for its oceanfront location and kids' program. Ready to book your Cape Cod vacation? Find great hotel deals here. 
La Jolla Beach
San Diego, California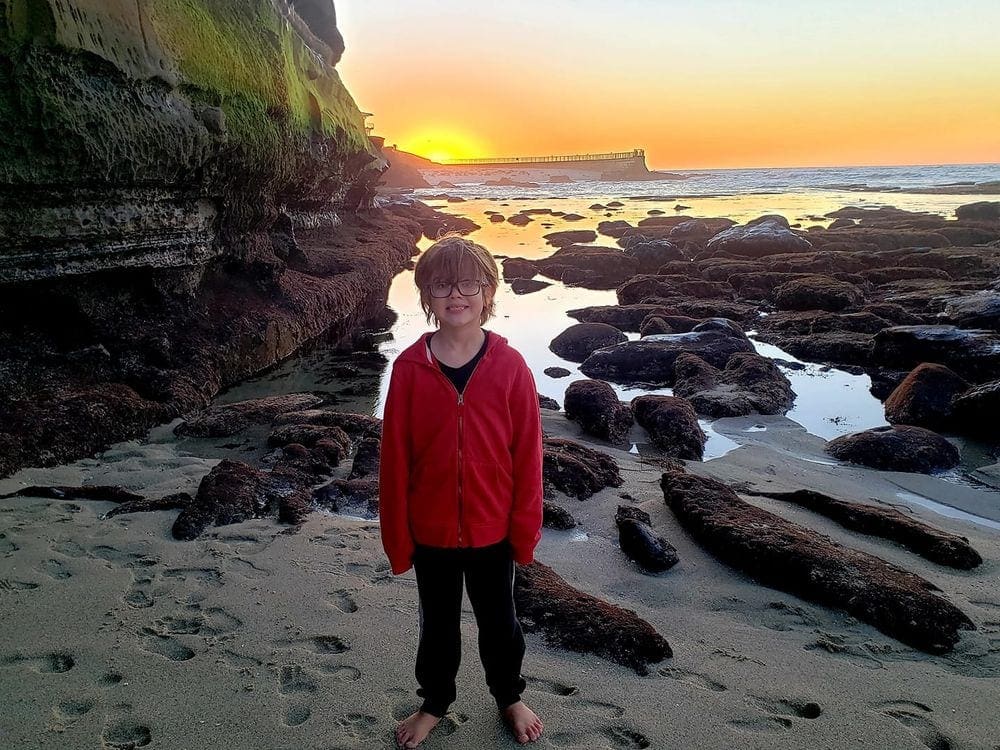 La Jolla is a stretch of shoreline known as "The Jewel" of San Diego. We agree the name is fitting because of the many beach experiences offered here. If you're looking for a classic California beach experience, visit La Jolla Shores, a popular expanse of beach perfect for swimming and family-friendly beach activities. For a more serene nature-based beach experience, visit Torrey Pines State Natural Reserve. Here, you can walk trails and experience rocky cliff views before walking down to the beach. Then, don't miss the Children's Pool Beach for the views. While you can't swim here, you can spot the magnificent harbor seals! Long ago, harbor seals claimed this sandy spot, leaving families to stroll from downtown La Jolla to watch these creatures sun themselves.
Where To Stay In La Jolla With Kids
Because this is arguably one of the best US beaches for families, be sure to book your reservations in advance. Many options for oceanside accommodations go fast! Get a deal on hotels in La Jolla Beach by comparing rates from Travelocity and Hotels.com! Discover more ideas for accommodations near La Jolla by reading bout the Best Waterfront Hotels in San Diego for Families.
What Our Families Say
"Scripps Pier in La Jolla is such a fun place to visit when the tide is low. It is a great place to walk on the beach and climb some rocks. The sunset is beautiful here."

– Val Reddy
Cannon Beach
Cannon Beach, Oregon
Cannon Beach is located just 90 minutes from Portland and boasts quick access to picturesque beach towns begging to be explored. In fact, Haystack Rock is one of the most recognizable landmarks on the Oregon coast! You and your kids will want to check it out for yourselves. You can walk right up to the rock at low tide and view colorful sea stars in the water. Peer into the many tidepools dotting the coastline. Your kids will love spotting the variety of marine life within them.
Unlike much of the northwest coastline, Cannon Beach is wide with sand, making it an ideal place to play with kids. During your visit to Cannon Beach, check out the nearby Seaside or stop at Ecola State Park for the scenic trails and overlooks.  
Where To Stay in Cannon Beach With Kids
Whether you prefer luxury lodging like Hallmark Resort, or vacation home rentals through VRBO, there are many options to consider. Cannon Beach, one of the most beautiful beaches in the US for families, awaits you! Use Travelocity or Expedia to book your stay today!
What Our Families Say
"The Hallmark Resort Cannon Beach is the perfect location to soak in Haystack Rock."

– Tiffany Mendoza Pontesso
Sleeping Bear Dunes
Empire, Michigan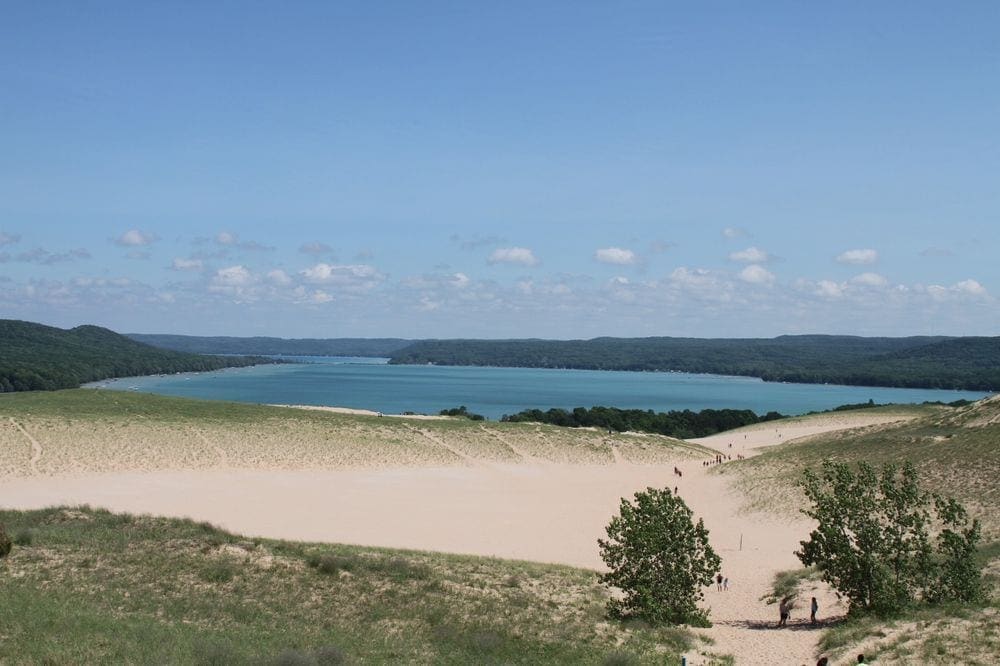 You may be surprised to find sugar sand beaches in the Midwest. Perhaps that's part of the delight at Sleeping Bear Dunes, which hugs the western Michigan coastline with Lake Michigan. Of course, your family will want to check out The Dune Climb. While this climb is strenuous, the good news is you can turn around anytime and have a blast running back down. In addition to climbing the dune, be sure to hike other trails within the park.
Then, when you're ready to relax at the beach and splash in the water, choose from several beaches where you'll find clear water and everything you'd expect at one of the best US beaches for families. There are quaint downtowns to shop, eat, and stroll for fun away from the water. Looking for more Michigan gems? Read about the 45 Fun Places To Visit In Michigan's Lower Peninsula With Kids.
Where To Stay in Sleeping Bear Dunes With Kids
If you're in the area for a while, choose from lodging options like The Homestead Resort or a vacation home rental. Start planning your visit to Sleeping Bear Dunes by booking family-friendly accommodations! 
Book a hotel near Sleeping Bear Dunes National Lakeshore, Traverse City, with the Travelocity Price Match Guarantee.
Sand Harbor Beach
Lake Tahoe, Nevada
Sand Harbor Beach at Lake Tahoe is a non-traditional pick on our list of fun US beaches for families. Although it's not an ocean, Lake Tahoe is the largest alpine lake in the United States and offers opportunities for endless waterfront and outdoor fun. Families love coming to Lake Tahoe to ski, but it is an equally fantastic summer destination.
In addition to swimming and boating along its eastern shore, boasting crystal clear water, try hiking from the beach area to breathtaking Memorial Point. When you do, you'll find secluded beaches and rocky areas to explore along the way. Another favorite trail with stunning views is the Sand Harbor Nature Trail. Don't forget another fun way to explore the area on a self-guided bike tour! Finally, discover all of the Summer Activities in North Lake Tahoe Kids Will Love!
Where To Stay In Lake Tahoe With Kids
Of course, Lake Tahoe has many resorts and hotel options. Be sure to compare Sand Harbor Beach home rental rates through Vrbo! Then, for more specific hotel recommendations, check kid-friendly recommendations like the Ritz Carlton Lake Tahoe at Northstar.
Find Hotels near Sand Harbor, Carson City, on Expedia.
Medano Creek
Alamosa, Colorado
Families looking for a beach day without traveling to the coast, should consider Medano Creek, Colorado, a fantastic US beach for family vacations. Located in the Great Sand Dunes National Park, Medano Creek offers many memory-making opportunities desired by beachgoers! Of course, there's sand, and it is the perfect place for kids to make a giant sandcastle. Additionally, the wide and shallow creek has waves where kids can spend all day floating.
Before planning a trip to Medano Creek, understand that it makes a perfect beach vacation for kids in spring and early summer, but the water dries up by August (after the snowmelt has flowed through). Be sure to check the water flow charts before going. Due to its location in the Rocky Mountains, there is much to do here, no matter the time of year.
Where To Stay In Medano Creek With Kids
Consider staying at the Great Sand Dunes Lodge, where you can explore the Great Sand Dunes National Park. Preparing to book your trip to Medano Creek? Research and book your stay at the Great Sand Dunes Lodge using Vrbo.
Gulf Shores & Orange Beach
Orange Beach, Alabama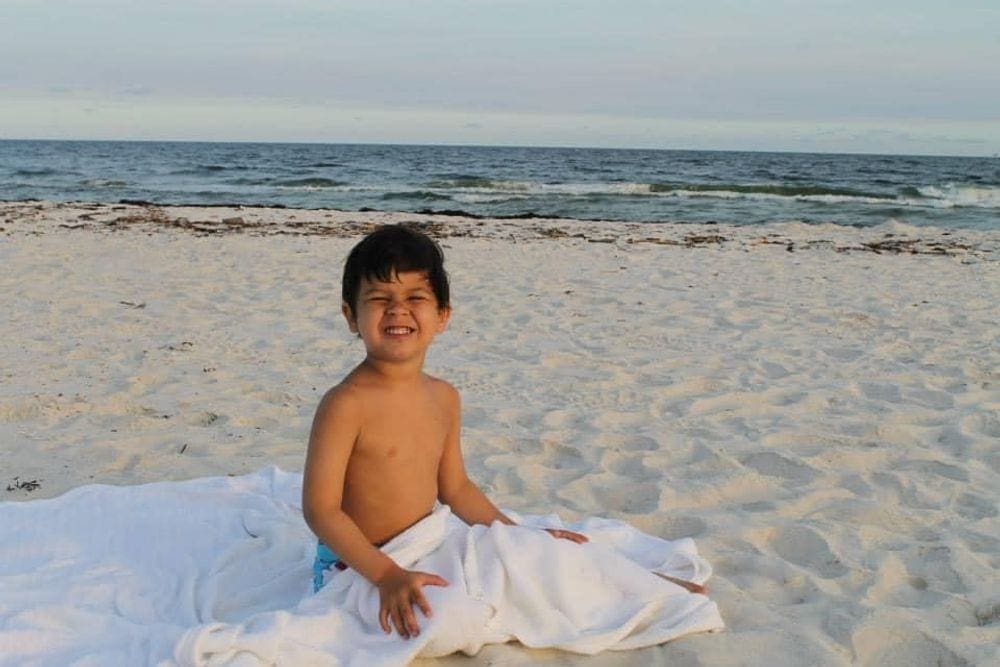 For clear gulf water and warm sand, take a family vacation to Gulf Shores & Orange Beach, Alabama, and Gulf State Park. Whether you're looking for the bustling activity of a beach town or the chance to relax in nature, you'll find both experiences in the area. Our foodie families love the simplicity and outdoor activities when dining at Woodside, located in Gulf State Park.
Another fantastic thing to do near Gulf Shores & Orange Beach is to take a ferry to Dauphin Island. Here, you can visit the Estuarium at Dauphin Island Sea Lab. This stunning aquarium will showcase four key habitats along coastal Alabama, including the Mobile Tensaw River Delta, Mobile Bay, the Barrier Islands, and the Northern Gulf of Mexico. Kids will delight in embarking on a guided walk with a local scientist to learn more about the plants and creatures that call Dauphin Island home.
Where To Stay In Orange Beach With Kids
For families who enjoy being outside biking and exploring the trails, consider camping at Gulf State Park for immediate access to both! Many options are available nearby if you prefer the amenities of a hotel stay. Consider The Lodge at Gulf State Park, the perfect eco-friendly place to stay near Gulf Shores Park Beach.
FIND ORANGE BEACH VACATION RENTALS HERE.
What Our Families Say
"Gulf State Park was a great addition to our beach vacation. We loved renting bikes and biking throughout the park where we spotted several alligators. After our long morning of biking, the icing on the cake was being able to relax at beautiful Gulf Shores when we were done."

– Angie Reedy
Crystal Coast
Emerald Isle, North Carolina
Emerald Isle is a beach town along North Carolina's Crystal Coast, boasting miles of gorgeous coastline, also known as the Southern Outer Banks. Because there are multiple beach access points, you'll find the ideal spot for your family to enjoy the emerald-green waters. Whether you spend the day swimming, fishing, or kayaking, you've arrived at a prime destination for making memories. Keep in mind that Crystal Coast's nearness to the Atlantic Gulf Stream makes the water warmer than further north. If your kids can't get enough of the water, check out nearby Salty Pirate Water Park.
Where To Stay In Emerald Isle With Kids
For places to stay, Emerald Isle is a great low-key destination to find a Vrbo on the beach. If you'd rather have access to resort amenities, try the Atlantis Lodge just down the coast in Pine Knoll Shores (also home to the North Carolina Aquarium).
Coligny Beach
Hilton Head, South Carolina
Coligny Beach is Hilton Head's premier family-friendly destination! Though you can't go wrong with anywhere along its 12-mile shoreline, Coligny Beach stands out for its shallow waters, fine white sand, and abundance of activities for all ages. Since the water has a flat, sandy bottom, it can sometimes get crowded with tourists searching for a calm beach experience. Still, little ones will love wading through the tidal pools at low tide to search for sand dollars and seashells. It's also great for sandcastle building and riding three-wheeled dune bikes, which you can rent from the Shore Service Beach stand.
Afterward, walk across the street to Coligny Beach Plaza for free entertainment like magic shows, shopping, or dining options. Families will also find convenient accommodations at the Holiday Inn Resort Beach House. Kids will love the in-room bunk beds, plus free pool and beachside games to enjoy! 
Pro Tip: Even though Coligny Beach is one of the best beaches in the US for families, it can get crowded. For a more low-key experience, consider visiting Hilton Head's Islanders Beach. Here, you'll find safe waters overseen by lifeguards, a charming boardwalk, and access to the island's biggest playground for kids! 
Where To Stay In Hilton Head With Kids
Searching for somewhere to stay in Hilton Head with kids? We suggest the Omni Hilton Head Oceanfront Resort, a luxury hotel featuring elegant studio or one-bedroom suites, three pools on the property, and even a kayaking lagoon. Families who prefer apartment-style accommodations may prefer staying at the Marriott's SurfWatch, which is set along a private beach area and offers indoor, outdoor, and saltwater pools. Then, read more about the Best Family Hotels in Hilton Head (All Parent-Recommended).
Ogunquit Beach
Ogunquit, Maine
Ogunquit Beach is one of the most beautiful seaside locations on the East Coast. Located adjacent to Maine's quaint town of Ogunquit, this spacious, clean, and refreshing beach boasts soft white sand stretching for nearly three miles. Three public areas are open to visitors during the day, though most prefer Main Beach or the secluded Footbridge Beach. Low tide allows families to explore the beach on foot, but there's also access to inland water where you can paddle boat or tube.
Don't forget about strolling The Marginal Way! This scenic cliff walk provides breathtaking views of the Atlantic Ocean, especially at low tide. Nearby Ogunquit is also an excellent place for a casual afternoon. Visit famous seafood restaurants, retro ice cream parlors, or attractions like the Ogunquit Museum of American Art. Parking in Ogunquit Beach is expensive overall, but worth the memories you'll make at this gorgeous beach destination! 
Where To Stay In Ogunquit With Kids
If you're searching for somewhere to stay in Ogunquit with kids, look no further. Nestled on a cliff overlooking the Atlantic Ocean, the Beachmere Inn is a great nearby option for a private, secluded stay. Families also love Anchorage by the Sea, an oceanfront resort that's only a 10-minute walk from Ogunquit Beach. It also has a kids' pool. Though it's located slightly outside Ogunquit, we recommend the Cliff House Maine. This sprawling resort in Cape Neddick has four pools, an adults-only spa, and many family-friendly amenities.
Hotel Rooms in Ogunquit, Maine – We've Got More Than Hotels
What Our Families Say
"We go to Ogunquit, Maine every year! We love the beach town because we can park our car and walk everywhere. The beach is great (as long as you don't mind cold water) because it is flat so kids can explore the tide pools when the tide is out. We also enjoy taking a long walk on the beach. Additionally, as the tide is going out we can float down the Ogunquit River to the ocean. The town is in walking distance from the beach and has great restaurants and cute shops. We also love walking the Marginal Way with beautiful views of the ocean crashing on the rocks."

– Danielle David
Rehoboth Beach
Rehoboth Beach, Delaware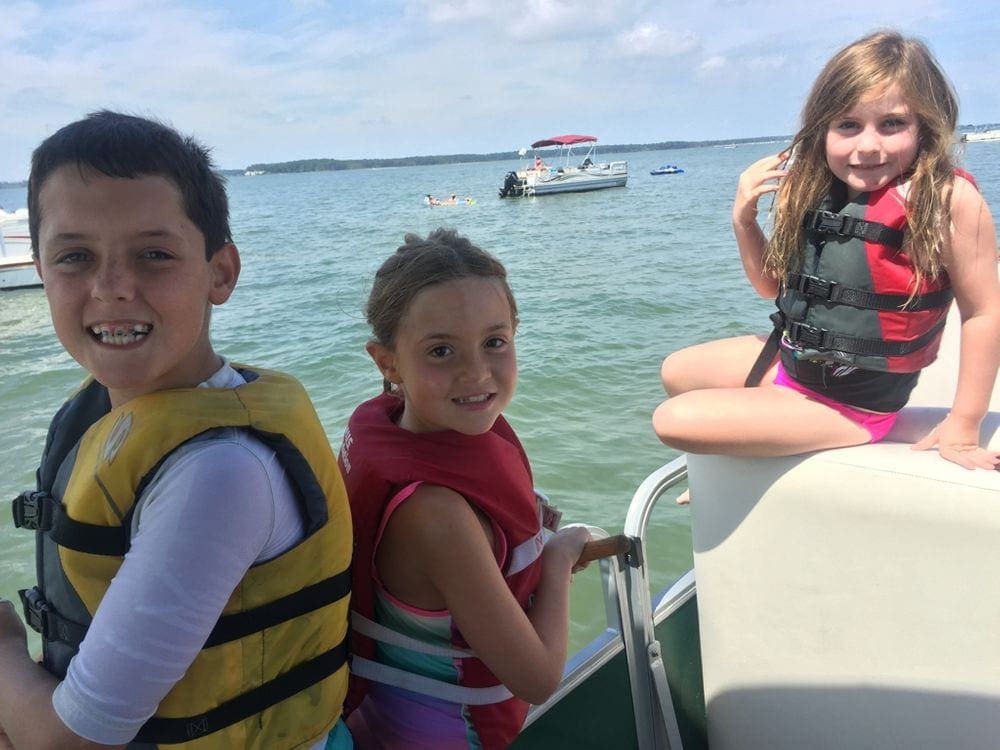 Families love Rehoboth Beach! As one of the best beach towns in Delaware, this 1-square-mile city is popular with East Coast families who want an all-American, small-town vacation. Here, a one-mile-long boardwalk links to a sandy beach, where kids can build sandcastles, swim, and play frisbee or volleyball. A lifeguard is always on duty during the daytime, and even though it can get crowded, it's perfect for making new friends. Ride bikes or rollerblades down the boardwalk, and you'll pass plenty of restaurants, ice cream parlors, and cafes to stop in!
The city also hosts family-friendly activities such as arts & crafts, live music, or educational ocean activities during the summer. Of course, kids can't miss visiting Funland, Rehoboth's very own amusement park. Enjoy thrilling rides, arcade games, and more kid-friendly fun directly on the boardwalk. Afterward, the whole family can taste some famous saltwater taffy from Dolle's! 
Where To Stay In Rehoboth Beach With Kids
You won't be pressed for options if you need a place to stay with kids in Rehoboth Beach. Located less than a ten-minute walk from the boardwalk, many families love The Bellmoor Inn & Spa, a historic hotel with spacious guestrooms and multiple pools. The Avenue Inn & Spa is also located a block away from the beach, with some suites featuring private balconies, fireplaces, or whirlpool tubs. You can't go wrong with the Boardwalk Plaza Hotel if you want something directly on the Rehoboth Beach boardwalk. This Victorian-style hotel offers a casual stay with access to an indoor/outdoor heated pool, fine dining, and more.
Find Delaware apartments and Rehoboth Beach condo rentals on Vrbo now.
What Our Families Say
"My extended family has made an annual beach trip to Rehoboth Beach for over 30 years. My grandparents started the trip. We stay about a block from the beach and Funland at a rental house. I remember walking around the boardwalk as a teenager and now I take my kids. It's like a home away from home for us!"

– Megan Weaver
"There is so much to see and do year-round at Rehoboth Beach. We've rented boats and gone fishing and crabbing, kayaking, biking, enjoyed the waterparks, festivals, beach, and dog-friendly downtown. We go multiple times a year."

– Adrianna Ross Berk
Bowman's Beach
Sanibel Island, Florida
Families searching for a beach vacation should head to Bowman's Beach! A picturesque paradise tucked on the West side of Sanibel Island; this family-friendly destination is one of the best beaches in Florida. Here, you'll find calm, clear water, a playground for little ones, and fewer crowds than in other nearby locations. Kids can spend their days sunbathing, swimming, or building sandcastles. Seashell collectors will particularly love Bowman's Beach's variety of shell shapes, sizes, and colors.
In case you want to get active, there's also a long nature trail above the beach for families to hike. If you want to venture outside of Bowman's Beach, animal lovers will be fascinated by Sanibel's exotic wildlife at the J.N Ding Darling National Wildlife Refuge. Don't forget about seeing Bowman's Beach at sunset. It's the only beach on Sanibel Island with BBQ grills, so plan a picnic and make yourself at home!
Pro Tip: Families visiting Sanibel Island should be cautious of its abundant "no-see-ums" insect population around dawn and dusk.
Where To Stay On Sanibel Island With Kids
If you've settled on Sanibel Island for your family's Florida beach vacation, you'll need to find a place to stay to enjoy your time at one of the best US beaches for families. We suggest the Casa Ybel Beach Resort, which overlooks the Gulf Of Mexico and features oceanview suites, two pools, and even a kids' club. Another family-friendly option is the Sanibel Moorings Resort, which is set on a lush property with a sandy beach. It offers one to three-bedroom colorful condos, two outdoor pools, plus access to other amenities.
Lanikai Beach (Kaʻōhao Beach)
Kailua, Hawaii
Lanikai Beach, otherwise known as Kaʻōhao Beach, is ranked as one of the best beaches in the world. Famous for its soft white sand, clear waters, and abundant palm trees, this scenic half-mile stretch of shoreline is located just off the town of Kailua in Oahu, Hawaii. Parking can get tricky here, so be sure to arrive early to secure a spot. Then, you can access Lanikai Beach via alleyways from the parking lot. Once you arrive, enjoy incredible mountain views of Nā Mokulua and a quiet atmosphere surrounded by Oahu locals. Plus, the calm waves are perfect for swimming or spotting colorful fish while snorkeling, so remember to bring your gear!
Visitors also love watching the sunrise near small islands off the shore. Lanikai Beach is an absolute must when visiting Hawaii with kids! Just keep in mind it lacks typical beach facilities such as restrooms, showers, or lifeguards. 
What Our Families Say
"My husband and I used to live in Hawaii when he was stationed there. Lanikai is one of the world's most beautiful beaches and we had always dreamed of taking our kids there one day. We moved to CA once he separated from the Air Force, got married and eventually started our family. We finally got to take our kids there when my son was 4 and daughter was 7. We loved swimming in the calm waters, collecting coconuts and playing in the sand with our kids. Dream come true!"

– Nancy Smith
Hawaii Vacations: Save 30% or more in paradise!
Thank You to Our Community!
A special thank you to the Families Who Love To Travel Facebook community, who generously shared their travel advice and top picks for this list of Beautiful Beaches in the US for a Family Vacation. We could not have compiled such a thoughtful and helpful list without their dedication to our community. Families Who Love To Travel is a group of amazing families who also love adventure and exploring through travel.
For more tips on US beaches for families, family vacation recommendations, and travel inspiration, join us on Facebook at Families Who Love To Travel. We're a community of experienced traveling families who love adventure and exploring the world. Plus, follow us on Instagram (@families.love.travel) to connect with other families who love the unique experiences travel offers. 
*Due to the COVID-19 pandemic, some of the locations on this list of US beaches for families may be temporarily closed or may have reduced services. Please ensure availability before making your decision.
*This post featuring kid-friendly US beaches for families may contain affiliate links that may earn us a small commission, at no additional cost to you. Affiliate links in no way inform the hotels, sights, products, or other recommendations included in our articles. All opinions and recommendations expressed here are compiled from submissions submitted by the generous members of our Families Who Love To Travel community. 
READ NEXT: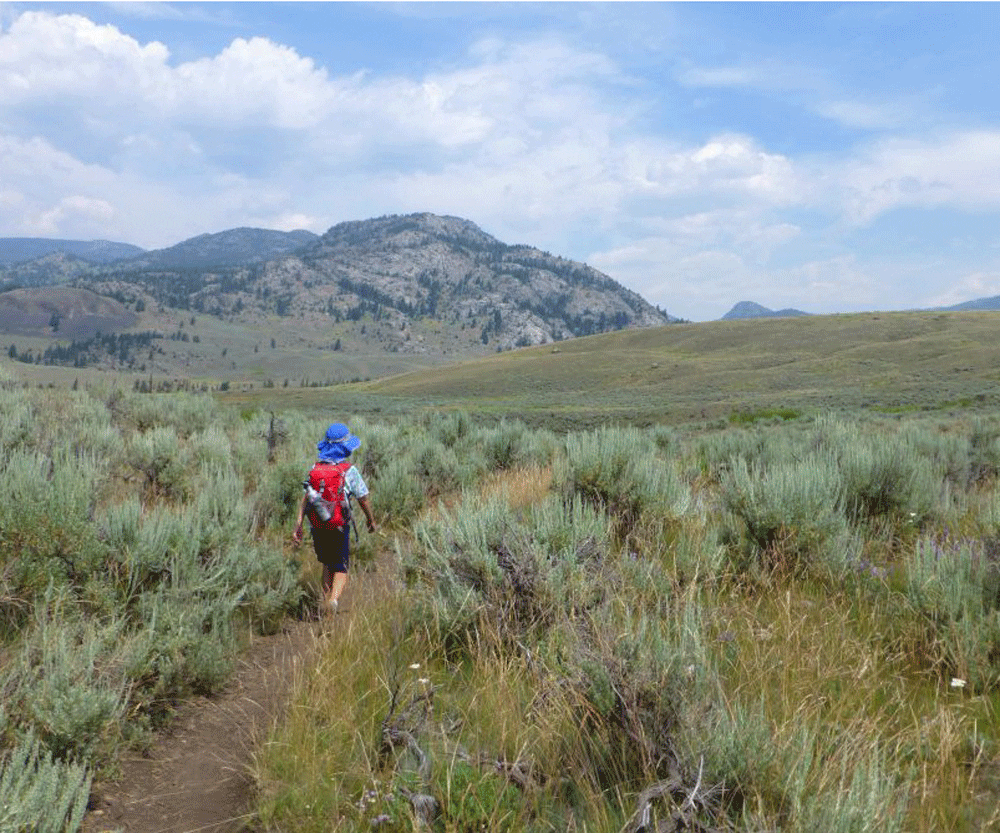 Everyone knows that Yellowstone National Park makes for a classic family vacation. Strolling the boardwalks...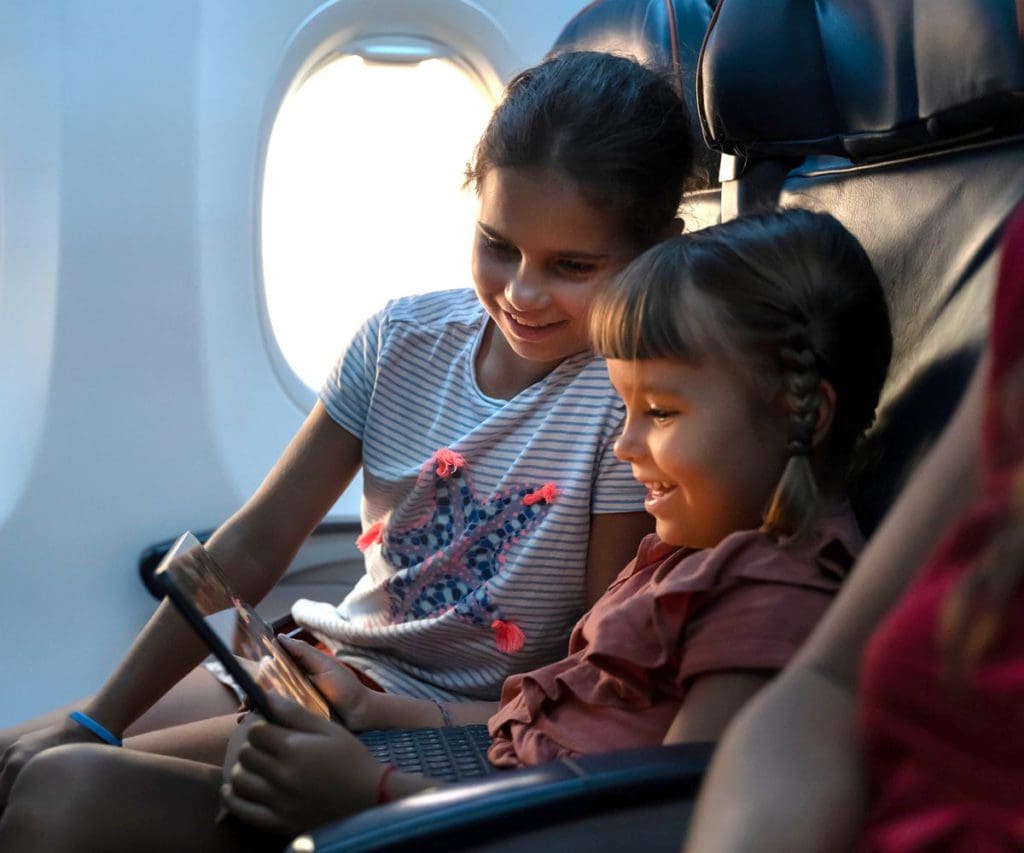 As parents, we're always looking for fun ways to keep our kids entertained while traveling....