Lisbon is the capital of Portugal, and it is a city rich in history and culture. There's so much beauty to explore in the city of Lisbon with kids, it can be hard to know where to begin! Here, we have rounded up some of the best family travel blogs on things to do in Lisbon with kids to help you decide what to put on your itinerary.
Passports and Adventures
11 Amazing Things to Do in Lisbon With Kids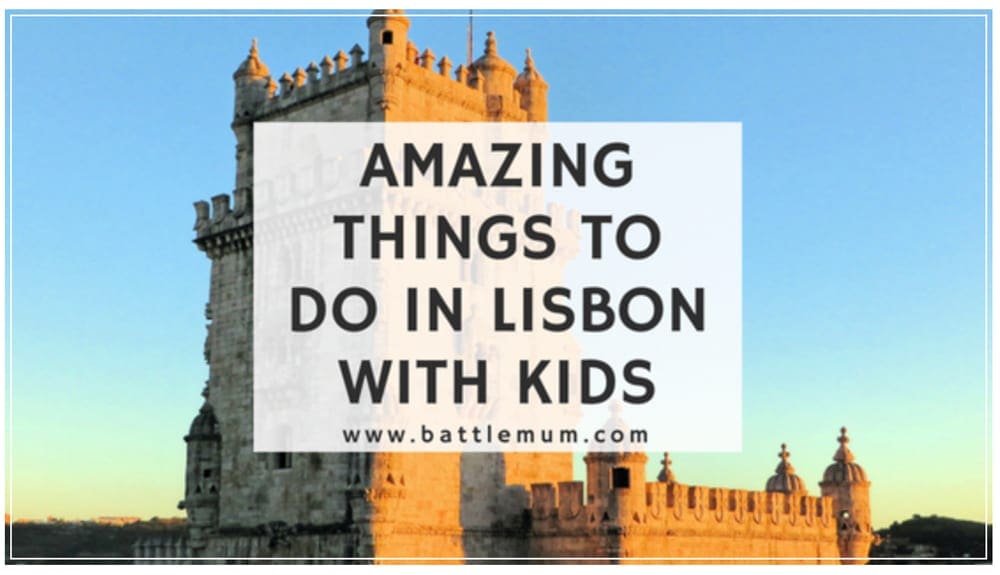 Cath, the mom behind Passports and Adventures, explains how she and her family recently moved to Portugal and desired to see the different parts, including Lisbon. She and her family explored some cool things in Lisbon including Convent do Carmo (an ancient convent without a roof), the Lisbon Aquarium, the suburb of Belem, and more. They even embarked on a Little Lisbon tour. What's unique about Little Lisbon is that they're a rare tour company with a main focus on kids! Read more here!
Mummy Travels
16 Things To Do in Lisbon With Kids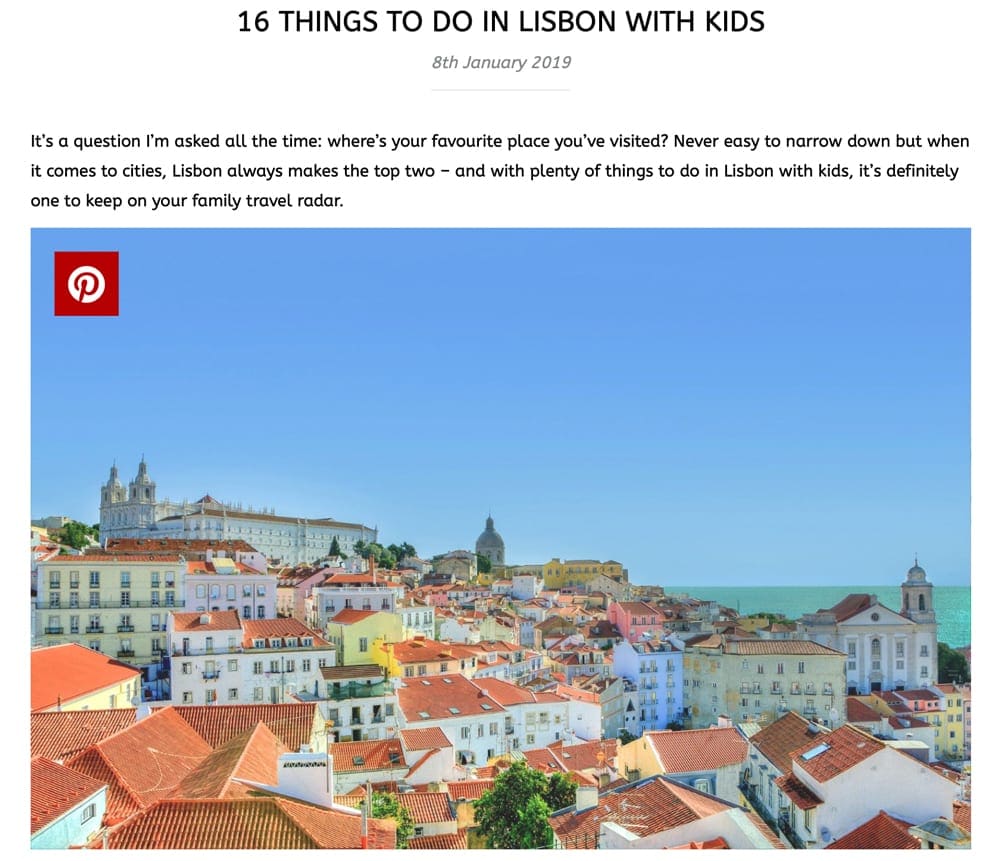 Cathy, the mom and blogger behind Mummy Travels, says that Lisbon is one of her top two favorite places she's visited. She highly recommends visiting Lisbon with kids, as there is so much to do with children in the city. She suggests taking a food tour, climbing St. George's Castle (Castelo Sao Jorge), hitting one of the beautiful beaches just outside the city, and so much more. Read more here!
Travel Mad Mum
Lisbon With Kids
Karen, the author of Travel Mad Mum, wonders why Lisbon isn't a more popular destination for family travel in Europe as it seems to have everything from history and architecture to plenty of family-friendly attractions. Like the other bloggers, Karen recommends the Cable Car, the Route 28 Tram, and the Lisbon Aquarium. She also suggests a Tuk Tuk tour, which is a great way to see the sites of the city with kids. Plus, she raves about the Electricity Museum, which has some interactive exhibits perfect for children. Read more here!
Globetotting
What to do in Lisbon with Kids
Katja, the mom behind Globetotting, describes Lisbon as "colorful, charming, and walkable." She recommends some great historical and cultural places to visit with kids including the Mosteiro dos Jerónimos in the suburb of Belem, the landmarks of Torre de Belém and Padrão dos Descobrimentos, the Lisbon Story Centre (where kids can learn about the city's rich history and culture), and so much more. Read more here!
Full Suitcase
16 Fun Things To Do in Portugal with Kids
Jurga is the mom and author of Full Suitcase. She and her family aren't much into beaches and other typical vacation hotspots, so her list is full of more unique yet family-friendly excursions. She suggests taking a Tuk Tuk tour, walking around the city walls of Obidos (about an hour north of Lisbon), exploring the gardens of Quinta da Regaleira in Sintra, visiting the caves of Grutas de Mira de Aire, and so much more. Read more here!
One Tiny Leap
Lisbon – Top 5 Kid Friendly Activities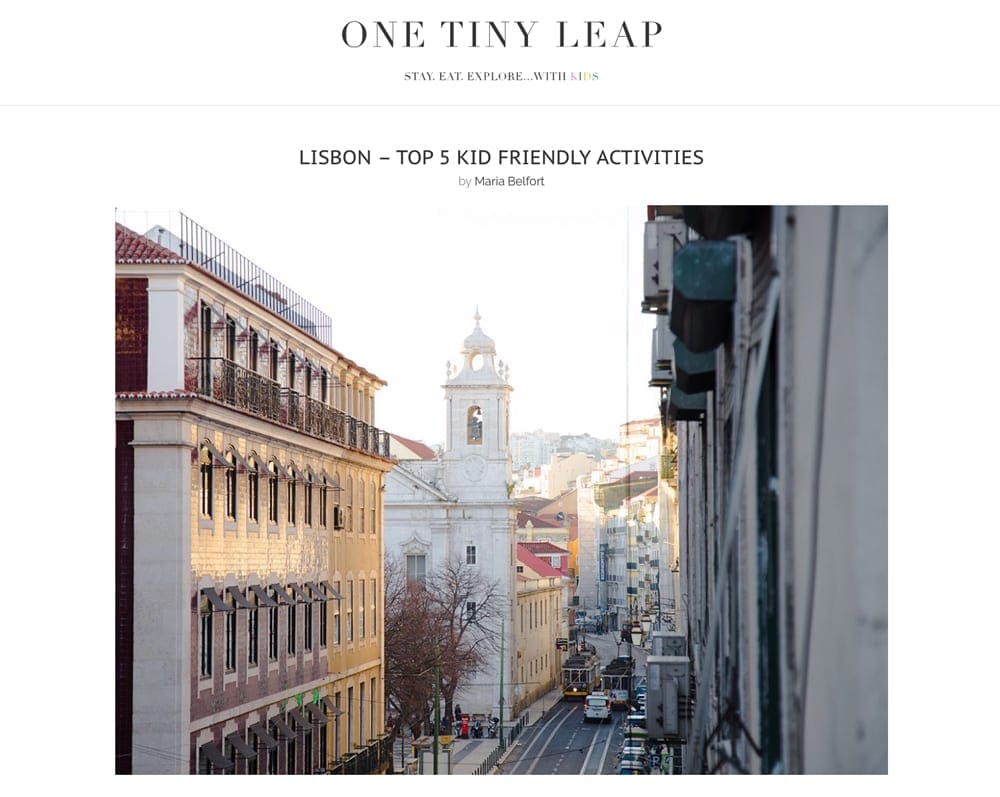 Maria, the mom behind One Tiny Leap, lived in Lisbon with her family for over two years. During their time in the city, they came across various kid-friendly things to see and do. Maria's top five Lisbon recommendations include the Lisbon Aquarium, the Science Museum (also known as the Pavilion of Knowledge), Jardim da Estrela (one of Lisbon's most popular parks), the Electricity Museum (Now Maat), Monsanto National Park (featuring the Alvito Playground), and a trip to the beach (just 15 minutes away from the city). Read more here!
Yay For Today
A Weekend in Lisbon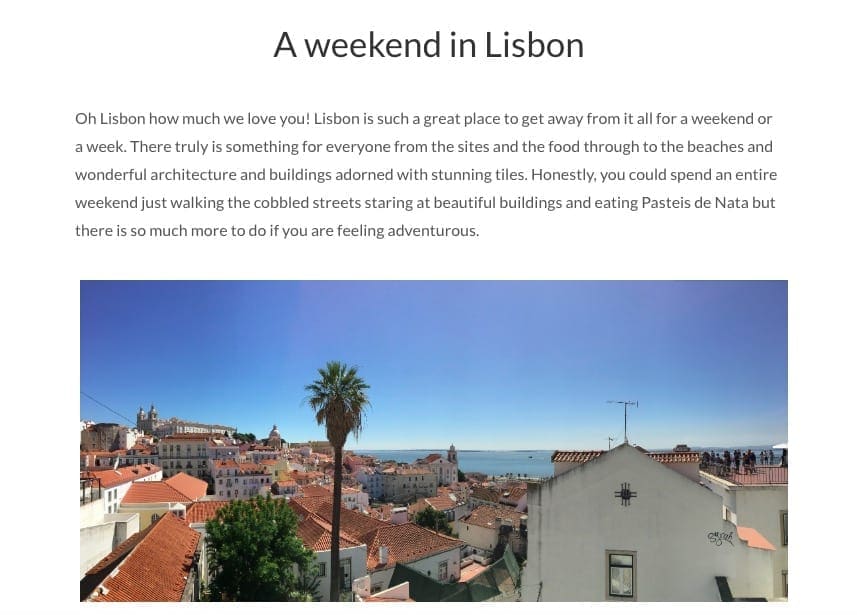 Yay For Today talks about a weekend they spent in Lisbon with kids. Split up into the categories "Eat," "Shop," and "Do," this blog offers some great suggestions for sightseeing in Lisbon. Some recommendations include visiting the Museu Nacional do Azulejo, a trip to the beach at Praia de Carcavelos, seeing the historic São Jorge Castle, and embarking on a Tuk Tuk tour. At the end of the post, there's even a suggestion for where to get your little one's hair cut while in town, should you be so inclined! Read more here!
Happy Planning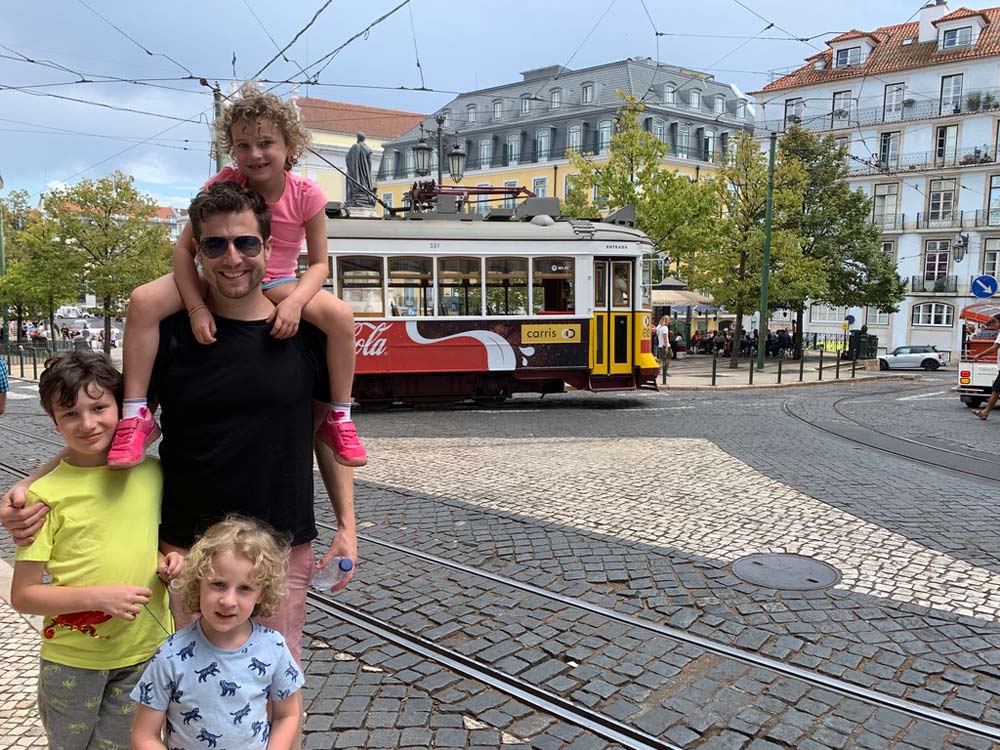 Lisbon is truly a stunning location for an unforgettable family vacation. No matter the age of your children, Lisbon is the perfect spot to start your European exploration and make life-long family memories! This list of best blogs for Lisbon with kids is sure to provide provide great tips, things to do, and advice for a memorable family trip. Happy planning!
Next, find more things to do in Lisbon with kids, as well as lodging, restaurants, and other recommendations on our main page on Lisbon.
Have a blog, itinerary, or article you would like us to feature? Contact us!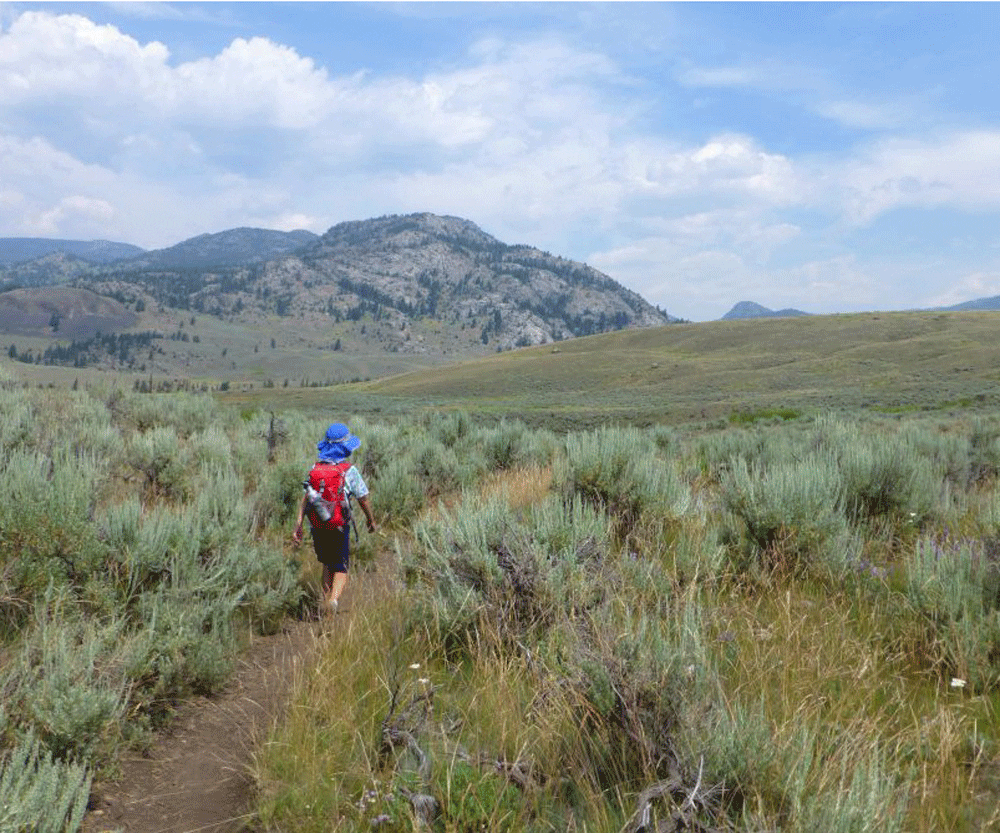 Everyone knows that Yellowstone National Park makes for a classic family vacation. Strolling the boardwalks...
As the mom of a 1-year-old son and a 4-year-old daughter, I have quite a...