There are so many travel blogs and mom blogs — it can sometimes become overwhelming to find the information you're looking for to plan your travels. When planning a family trip to London, you want to know you've found the best things to do! There are so many options to spoil your kids and connect as a family. From high tea to Buckingham Palace to behind the sceen tours of Harry Potter, your family is sure to love spending time together in London. To help you plan this amazing adventure, we have compiled the best blogs for things to do in London with kids. We hope these 13 blogs help you and your family have a wonderful time in London!
World Travel Family
London With Kids

This family blogger has over seven years of full-time global travel experience! Alyson, the "main voice" behind the blog, shares her recommendation for this dream destination. This blog post is very comprehensive — it has everything from attractions (museums, historic sites, etc.), to tours, to day trip suggestions, to restaurant recommendations, and more. Alyson also includes the top parks in the London area, which is fantastic for those traveling with littles. Additionally, check out the money saving tips! Not to mention, Alyson includes a fantastic section of free things to do in London with kids. Charming family pictures and a great video make this blog a must read! We highly recommend this blog for families with kids of any age. Read more here!
Wandermust Family
50 Best Things To Do In London
Another incredibly comprehensive blog! The Wandermust Family really pinpoints the best kid-friendly attractions in London! The blog covers everything from museums to historical sites to pop culture-specific attractions (Harry Potter, anyone?), and more. They give tons of suggestions for family-friendly tours, both free and paid. The Wandermust family also includes the best parks and playgrounds for kids to run and play throughout London. Recommendations are grouped together by activity type, which will help you plan a great itinerary for your own trip to London! Don't miss the tips at the end for getting around London with kids and where to stay. With so much included, this is a fantastic blog to start your planning and get excited to go to London. We recommend this blog for families with multi-age children or with children between the ages of 4 and 12. Read more here!
Along For The Trip
22 Awesome Things to Do in London With Kids
The Buss family consolidates the highlights of London with kids, perfect for planning your time in London! They highly suggest a walking tour, as many sites of historical significance (including filming locations of some Harry Potter movies) will be shared. They also provide tips for alternatives, like how to get around if you don't feel like walking (hop-on, hop-off bus tours are a solution!). Plus, and most significantly, the Buss family gives you the addresses, hours of operation, and nearest Tube station to many of the attractions. This helpful information makes this the perfect one-stop-shop for some of the top things London has to offer. Adorable family pictures make London come alive and are sure to get you excited for your trip! The Buss children are 9 and 12 years old, so these suggestions are recommended for slightly older kids. Read more here!
Untold Morsels
Best things to do in London with kids – sights, activities, free stuff and more
Katy, the mom behind Untold Morsels, shares things to do with kids before you even get to London to help get them excited. It is a perfect list for those with kids who need time to prepare for traveling or who haven't traveled before. For example, watching films that take place in London (eg. Disney's Peter Pan or Harry Potter). Additionally, Katy highlights various tour options, museums, free activities, and ways to have an authentic London experience — like observing tea time. She recommends a few great places to get tea with kids, which includes a Willy Wonka and an Alice in Wonderland themed tea! Additionally, there is a section on what families can skip. This is helpful for those narrowing down their list of things to do. Finally, check out the practical tips at the end. This blog is recommended for kids of all ages. Read more here!
Mum on the Move
10 Fun Things to Do in London with Kids
Marianne, the Sydney-based mom of four behind Mum on the Move, recommends some of London's absolute best with kids! Through her blog, check out the London Zoo, The Natural History Museum, and the Diana Memorial Park, to name a few. Kids will love exploring the London Transport Museum. They will get a hands on chance to "drive" an iconic double decker bus! Additionally, the changing of the guard is sure to delight little ones! Don't miss Marianne's tips on stroller access throughout the blog. Adorable family pictures help these London sights come alive! Recommended for families with kids ages 2-4, as this blog focuses on fun things to do for a week in London with little ones. Read more here!
Mum What Else
First time in London with kids what to do — suggested by a Londoner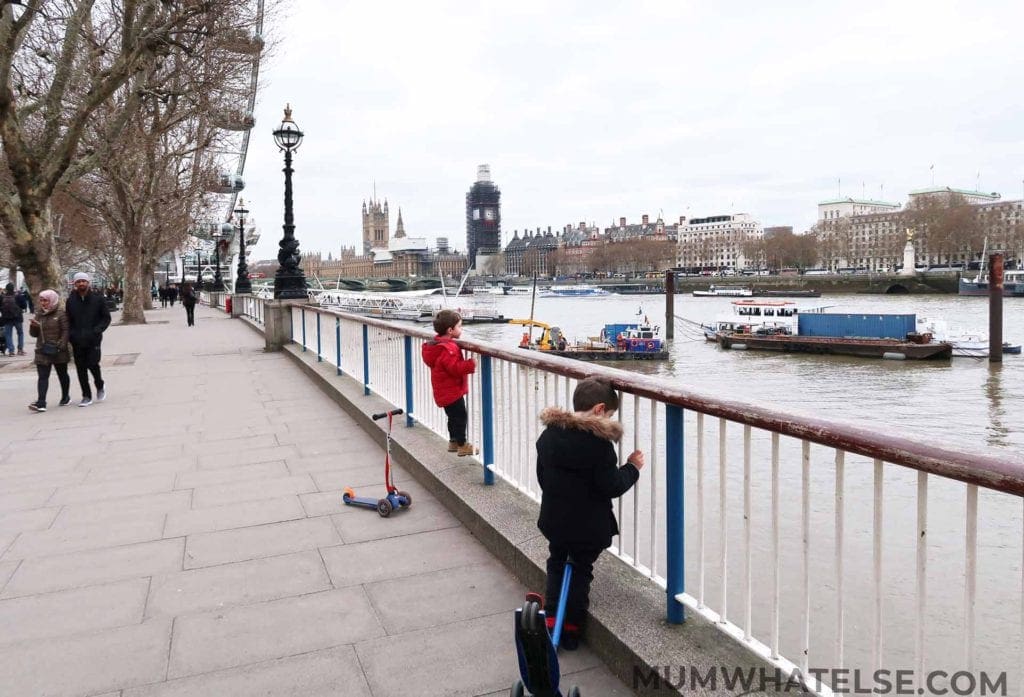 The perfect blog for a first-timer in London, written by a local! Francesca, the mom behind this blog, has lived in London for over three years. She has two young kids (a 4-year-old and a 2-year-old). Francesca's tips are super helpful for anyone traveling with littles – especially those in strollers. She even includes a great list of neighborhood parks – great for unwinding and relaxing in the city! Not only does she provide the names of cool places to visit, but she also offers tips for getting around London, getting to and from the airport, and more. At the end, she includes a list of what families with little ones can skip on this visit. With such an extensive list and detailed information, this is a can't miss read. Read more here!
No Back Home
8 Great Things to Do in London with Kids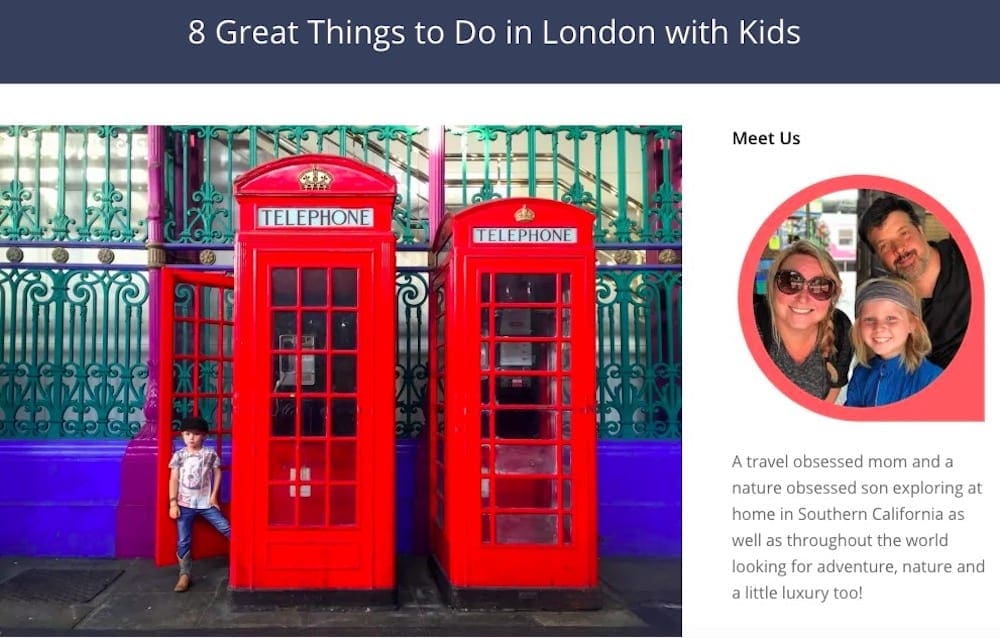 In this concise list, Karilyn recommends some of London's top attractions, but narrows it down to the least overwhelming sites. It's a great list for those who want a slow paced vacation with little ones in tow. Karilyn believes these are the best sites to visit for a short trip to London. They include typical historic sites and museums – and a few unique options too. This includes a strong recommendation for the Unicorn Theatre, which offers shows for kids of all ages. Is there a more perfect way to celebrate the best of London than going to the theater? Kids are sure to delight in seeing a stage production created just for them! Read more here!
Zest In A Tote
London attractions with kids: 8 fun things to do for families
Shweta, the mom behind the blog, shares 8 amazing things to do in London with older kids! First, she suggests a bike tour of London. Kids will delight in exploring London by bicycle. Additionally, Shweta shares various museums and historic sites, perfect for families. Kids will love checking out Harry Potter attractions, the London Eye, the Science Museum, and more! Looking for a day trip out of London? She includes a great day trip to Warwick Castle. This authentic castle is located near London, making it a perfect addition to any itinerary! Kids will love visiting the castle, where they can try archery and medieval games. Additionally, Shweta offers her own tips after each recommendation, which will help families plan their own travels in London. Read more here!
Full Suitcase
12+ Best Things To Do in London With Kids
Jurga, the mom behind Full Suitcase, has three boys and a passion for travel. During their visit to London, her kids were ages 6-8. Her blog uniquely features her kids voices and suggestions throughout the blog. This way, you get to hear a kid's perspective on the best of London! With her recommendations, check out some London classics, like Madame Tussaud's, the London Eye, and Harry Potter filming locations. Jurga also includes some unique options for families including afternoon tea recommendations and several parks and playgrounds. Her recommendations are fantastic for families with kids aged 4-12, especially those with active minds and feet. This blog is a top read for its inclusion of her kid's thoughts and detailed tips throughout the article. Read more here!
Globetotting
32 free things to do in London with kids!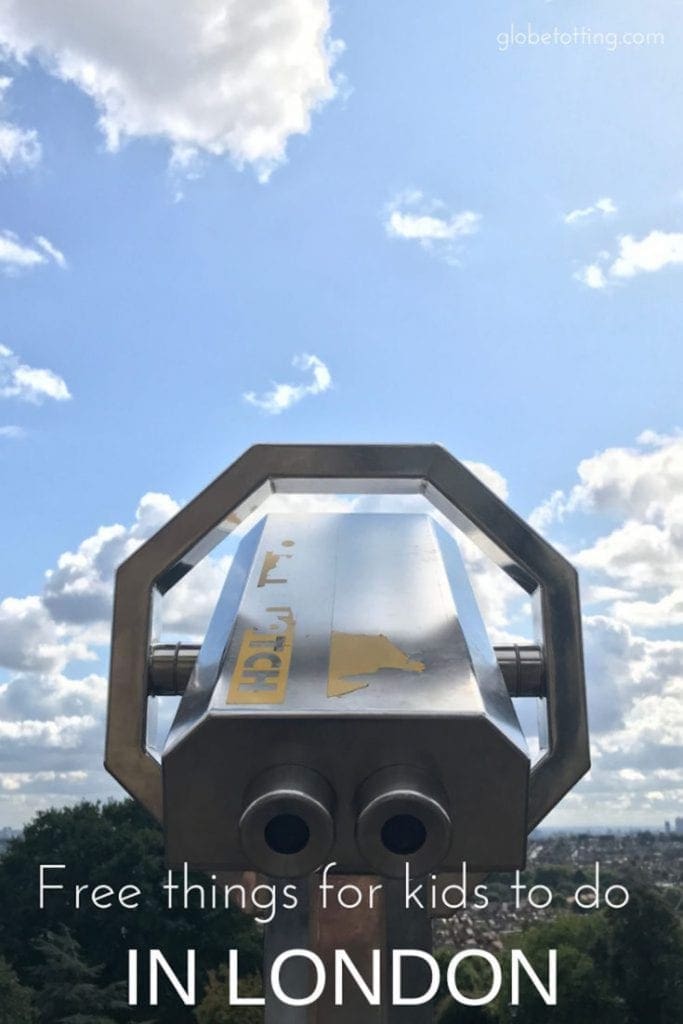 Another incredibly comprehensive list! Here, Katja, the mom behind Globetrotting, recognizes how expensive London can be — especially for large families! Her list of recommendations are all completely FREE (aside from food and transportation expenses, of course). Katja's list is very well-organized, splitting up London into different areas (North London, South London, West London, etc.). This is a must read for families looking to spice up their vacation with some local hot spots and free sights. Recommendations include parks, kid-friendly attractions, street performers, and more. We especially love the recommendations for some free museums! Additionally, don't Katja's recommendations for the best things to eat at Borough Market. Read more here!
Let's Explore
London
Looking for a quick read on what not to miss in London? Laura, the mom of two behind this blog, gives a quick review of the very best of London. This no-nonsense list includes a number of family-friendly things to do. Thinking of doing the High Tea Bus Tour, Borough Market, or Hamleys Toy Store? Laura shares her advice based on their family experiences. Plus, Laura also shares some recommendations for where to stay in London with kids. Fun family pictures round out this quick, but helpful read! This blog is great for families with older kids. Read more here!
Go Live Young
Top 12 Things To Do In London With Kids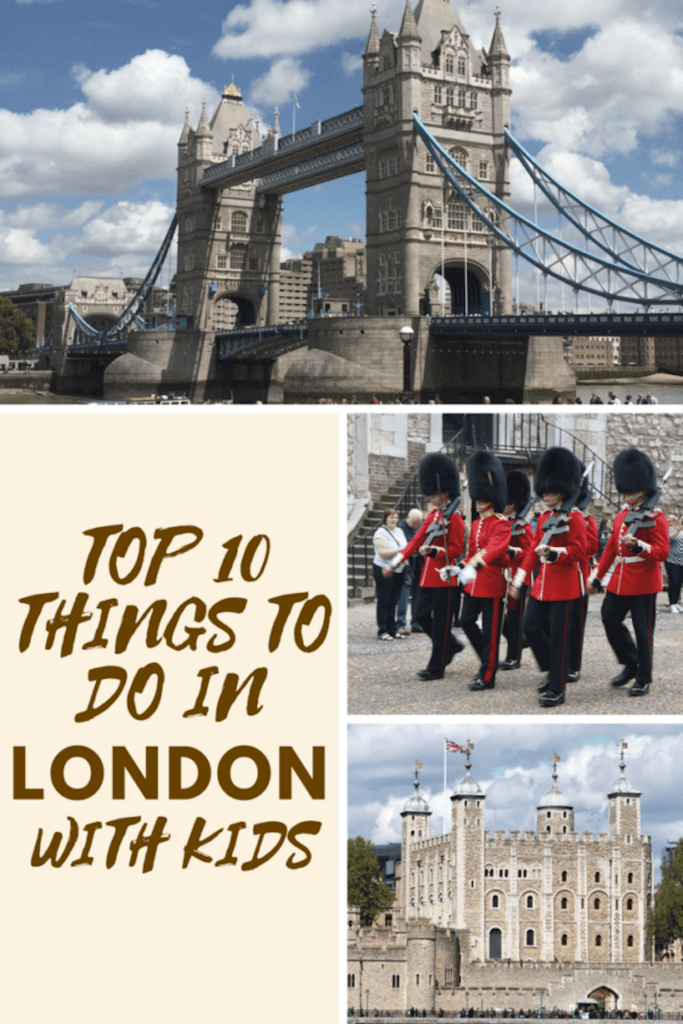 Nicky, the mom behind Go Live Young, provides a concise list of the best of London. If you are planning to do a short weekend, this is a great list to start planning. Each recommendation, from the Tower of London to the London Duck tour, includes up to date links, Nicky's top tips, and other helpful insights. Her top tips are particularly helpful during the planning stage! Considering afternoon tea with kids in London? Nicky shares a wonderful tea option with a special science twist! Kids will be delighted by this science inspired treat. Plus, Nicky shares her 7 favorite afternoon tea locations here. Wonderful family pictures help bring planning a London family vacation to life! Read more here!
Globalmouse Travel
20 Things To Do In London With Children This Christmas
This blog by Globalmouse Travel is season-specific. So, if you plan on traveling to London during the winter months, you'll definitely want to check out these recommendations. As it will likely be too cold to do walking tours or spend a lot of time at the park, their recommendations include many indoor activities like shows and seasonal events. This article includes the best London has to offer during the Christmas holidays, as well. Families will love Leicester Square, which includes free admission (with some paid events), including a lovely Christmas Market. The Globalmouse Family also includes a number of great recommendations for ice skating and visiting Father Christmas. With so much Christmas fun packed into one article, it's a must read for those traveling for the holidays! Read more here!
Happy Planning
No matter what you are looking to do in London with kids, we know you will have an amazing time making memories and connect as a family! No matter the season, London has a lot to offer. From historical tours to Harry Potter to an inconic tea time, there are a plethora of things to do in London with kids. We hope these suggestions have been helpful in helping you plan your dream trip to London. Cheerio! Happy planning!
Next, find more things to do in London with kids, as well as lodging, restaurants, and other recommendations on our main page on London.
Have a blog, itinerary, or article you would like us to feature?  Contact us!
READ NEXT: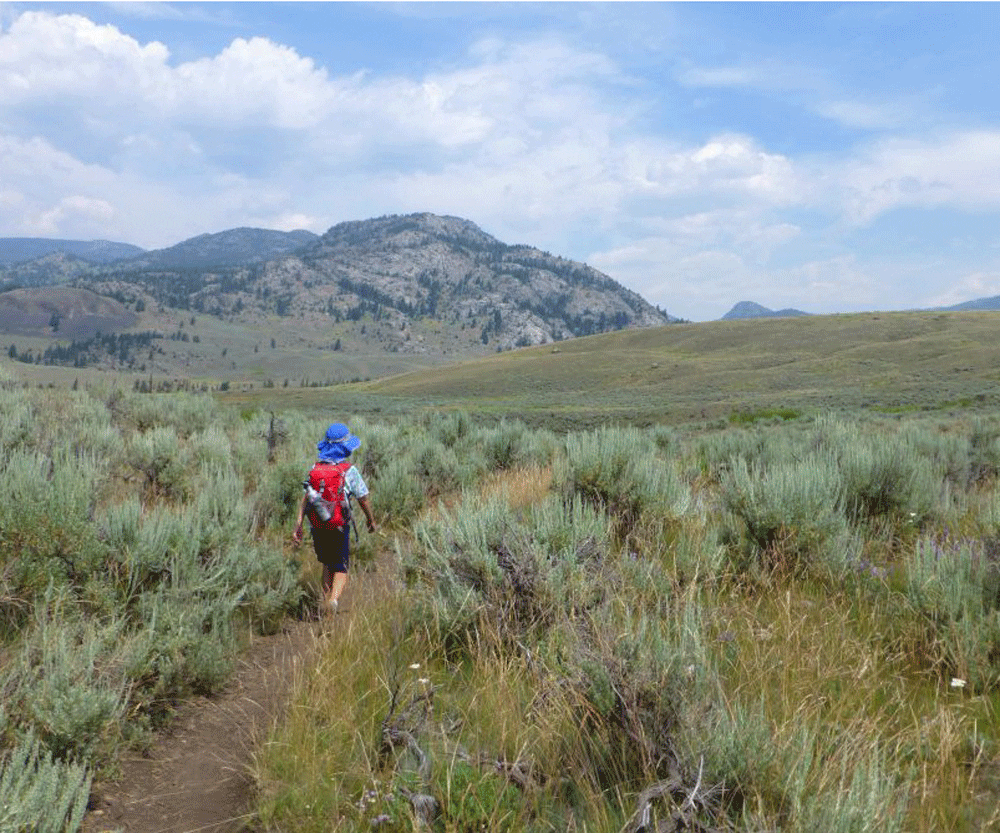 Everyone knows that Yellowstone National Park makes for a classic family vacation. Strolling the boardwalks...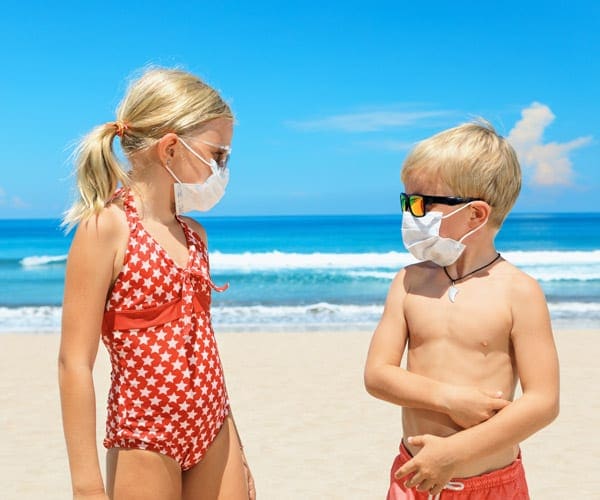 Coronavirus restrictions are now lifting across the country. We believe families need to make the...