Families vacationing in Colorado often search for a guide to Breckenridge in the winter with kids. Located in the Rocky Mountains, not only is this Gold Rush-era town steeped in history, but it's ideal for a winter trip too! Skiers and snowboarders from Colorado and beyond often flock to Breckenridge to spend the season on some killer slopes. With several ski resorts, snow tubing spots, and hiking trails, your kids are sure to have an unforgettable vacation! There's no shortage of activities and beautiful views from stunning lodges. However, planning this trip leaves you with dozens of options for accommodations, outdoor activities, dining, and more. We didn't want you wasting your time doing all of that research, so we did it for you! Check out this Guide To Breckenridge In The Winter With Kids. It includes the Best Things To Do in Breckenridge In The Winter With Kids too!
How to Reach Breckenridge with Kids
Before you can enjoy the best things to do in Breckenridge with kids in the winter, you have to get there! Luckily, Breckenridge is relatively simple to get to if you plan accordingly. The majority of travelers fly into one of three airports: Denver International Airport, Colorado Springs Airport, or Eagle County Regional Airport. Upon arriving at the airport, you can rent a car or take a shuttle. Taking a shuttle is the superior option since you likely won't need a car once you get into Breckenridge! Several shuttle companies can get you from the airport to Breckenridge including Epic Mountain Express, Mountain Shuttle, Peak 1 Express, Fresh Tracks, Summit Express, and Breck Direct.
Transportation within Breckenridge for Kids
Next on our guide to Breckenridge in the winter with kids is transportation. Getting around town without a car is easy as most lodges offer all-day shuttles with popular drop-off points throughout the town. If preferred, Breckenridge also offers free bus transportation that can take you around town as well! However, if you are planning to rent a car, that's also perfectly fine. There is plenty of parking available throughout the town for your daily commutes!
Where to Stay in Breckenridge with Kids
Sometimes the best things to do in Breckenridge with kids are located right where you're staying! Most lodges in Breckenridge have fun things for the kids to do on days where you don't want to hit the slopes. Pending your preference, you may want a lodge in the center of town or in the mountains. However, one of the most unique aspects of Breckenridge is that the majority of lodges actually have ski-in/ski-out options available. Wondering where to stay in Breckenridge with kids? Keep reading our guide to Breckenridge in the winter with kids!
A lot of families love One Ski Hill Place – Peak 8, a stunning ski-in/ski-out lodge located at the base of Peak 8. Kids will love the indoor pool and parents can enjoy the outdoor hot tub! The resort also offers a shuttle to get around town. Also located at Peak 8, the Grand Colorado Resort offers ski-in/ski-out access as well as equipment rentals. Other perks include ski lockers, 7 outdoor jacuzzis, and fire pits for evening entertainment. Kids can visit the ice skating rink too! Most rooms come with kitchens. At the Beaver Run Resort, guests can enjoy ski-in/ski-out access to slopes for all skill levels, accessible by a nearby ski lift. The resort also has several indoor and outdoor pools, a hot tub/saunas, and even an arcade for kids! Families also like the Breckenridge Ski Resort, among the best ski-in/ski-out resorts in the area.
Note: Reservations are required for all skiers this season and those with the Breckenridge ski pass will take first priority!
Top 50 Breckenridge cabin rentals | Vrbo.com
Skiing in Breckenridge with Kids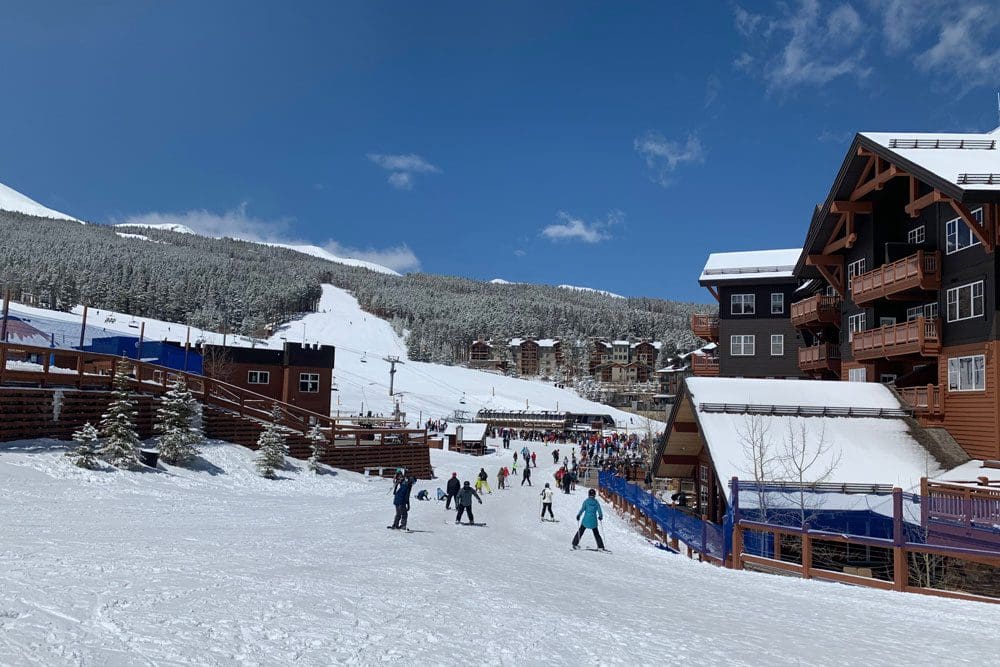 Skiing in Breckenridge with kids is easier than ever thanks to the area's variety of runs. You'll find slopes for all skill levels here, whether your kids are just learning to ski or are advanced. Breckenridge Ski Resort also has specific family zones and easier areas marked, so you know exactly what you're getting. There's are five peaks here, plus four terrain parks, which means there are plenty of options for your family. For example, the bottom of Peak 8 and Peak 9 are often the most popular spots for beginners. Advanced skiers may prefer Peak 7 or Peak 6. Just remember to buy your lift tickets and rent gear beforehand so you're all good to go once you reach the mountain!
Additionally, the Freedom SuperChair, a brand-new chair, is coming this winter! The new Freedom SuperChair, paired with the current Independence SuperChair, will offer visitors the chance to experience the wide-open and rolling terrain of Peak 7 in a whole new way. Certainly, it will be a game-changer for the connection between Peaks 6, 7, and 8, especially for families.
RELATED: Best Ski-In/Ski-Out Resorts In Colorado For Families
Where to Rent Ski Equipment in Breckenridge
Of course, one of the best things to do in Breckenridge in the winter with kids is ski! For guests who want to ski but do not own their own equipment, there are several places to rent high-quality skis, poles, etc.! Your first step should be to contact your resort/lodge as most of the ones in Breckenridge do offer rental equipment to their guests. However, if yours does not, we recommend looking elsewhere. Try Christy Sports, Breck Sports, Elevation Ski, Bike on North Main Street, or Virgin Island Ski Rentals, among other local outfitters. This is an especially important tip for those skiing in Breckenridge with kids.
RELATED: Ultimate Guide To Ski Gear For Kids
Best Ski Schools in Breckenridge for Kids
Among the best things to do in Breckenridge this winter with kids is ski lessons! There are several options available for kids aged 3-14 to learn to ski or snowboard alongside kids their own age or with their parents. All skill levels are welcome. These classes are a phenomenal way to acclimate your child to the slopes and instill a sense of trust in their equipment. They will also experience an increase in confidence in themselves! All lessons are located at Peak 8, Village, and/or Beaver Run! Links to classes can be found at the Breckenridge Ski and Ride School.
RELATED: Tips for Skiing with Kids for the First Time
What to Know about the Town
Though it's known for skiing, the actual town of Breckenridge is also worth visiting, especially during the winter. Colorful houses line its bustling downtown district, including its quaint Main Street. During the holidays, it's transformed into a winter wonderland complete with snow-capped trees and twinkling fairy lights! Yuletide events pop off all season long, starting with a holiday kick-off Santa event. Kids will be in awe at the hundreds of Santas racing down Main Street! Breckenridge also hosts Ullr Fest, a Nordic-inspired event where little Vikings can gather around a huge bonfire. Try Nordic skiing, dog sledding, and horse-drawn sleigh rides! On the first weekend in December, families can even watch the Breckenridge Holiday Dog Parade, as cute pooches march down Main Street in their best Christmas attire. In January, watch the Breckenridge International Snow Sculpture Championships and see which artwork takes the prize!
Things to Do in Breckenridge with Kids Besides Skiing
There is more than just skiing in Breckenridge with kids. When you've had enough of the slopes, there are plenty of other activities for you and your family to enjoy on your trip! Among the best things to do in Breckenridge with kids in the winter are the following! Stay tuned for our guide to Breckenridge in the winter with kids!
Say Hi to the Breckenridge Troll
In the mood for a quick pick-me-up? Take kids to visit the Breckenridge Troll! This 15ft wooden statue is located in the wilderness along the many hiking trails in the Breckenridge area. Since it's so huge, it'll make for a great family photo! Located on the Trollstigen Trail, it may be a bit tricky to find, but definitely worth the navigating. Maybe you can even turn it into a fun treasure hunt with your kids? The trails are not maintained in the winter months, so be sure to keep that in mind before embarking on the journey!
Go Sledding or Tubing
One of the best things to do in Breckenridge in the winter with kids is sledding and/or tubing! Families can enjoy these activities at Copper Mountain, Frisco Adventure Park, or Keystone. These three locations offer large-scale snow tubing and sledding hills at a fee and provide lifts to the top of the mountains! However, if you're looking for some free options and can provide your own sleds/tubes, be sure to check out the hills at Carter Park and Runaway Sledding Hill. Both of these places are packed with hills of varying sizes and angles, making them great for all ages. Although you will have to trek up the hill by yourself, the ride down is totally worth it! For more wintertime activities, visit the Breckenridge Nordic Center, popular for cross-country skiing.
RELATED: The Best Colorado Snow Tubing and Sledding Spots for Families
Enjoy Ice Skating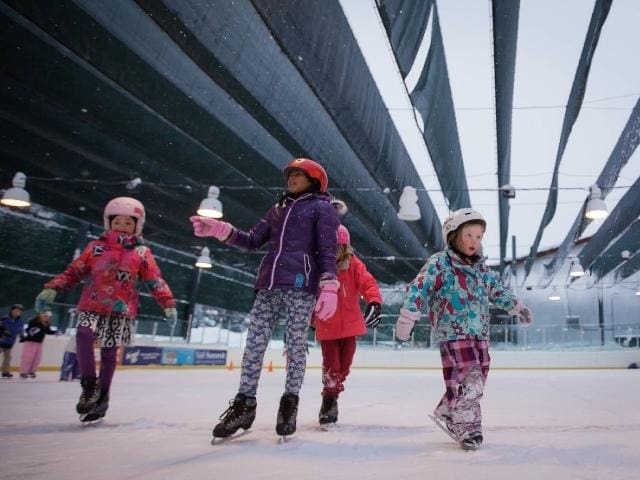 Non-skiers will appreciate how Breckenridge has a ton of other winter sports options. Especially if your children love ice skating! This is definitely one of the best things to do in Breckenridge in the winter with kids. If you want to ice skate during your visit, check out the Stephen C. West Ice Arena for a day of fun! You can take a lesson before hitting the ice or just go for it and let kids do their own thing. The arena also holds ice hockey games for those interested in the sport. For more outdoor adventures, visit Epic Discovery, an ideal spot for kids to explore and get active. Try tubing, a slide through the mountains, a ropes course, mini bungee jumping, a climbing wall, ziplining, and more!
Visit the Mountain Top Explorium
Need inside things to do in Breckenridge in the winter with kids? Kids can also learn more about the mountain at the Mountain Top Explorium. Here, kids can immerse themselves in a variety of exhibits throughout the museum. Let aspiring doctors check on their patients at Mountain Top Medical Center, while young naturalists can learn about animals who live in the Rockies at Rocky Mountain Wildlife. There is even a Creation Station and a Wonder Lab for curious kids. Mountain top Explorium also offers a small concession area featuring snacks, popcorn, and beverages, as well as a gift shop. Though little ones of all ages can visit, we recommend this activity for toddlers or young children especially. This is certainly one of the best indoor activities within our guide to Breckenridge in the winter with kids.
Navigate the Country Boy Mine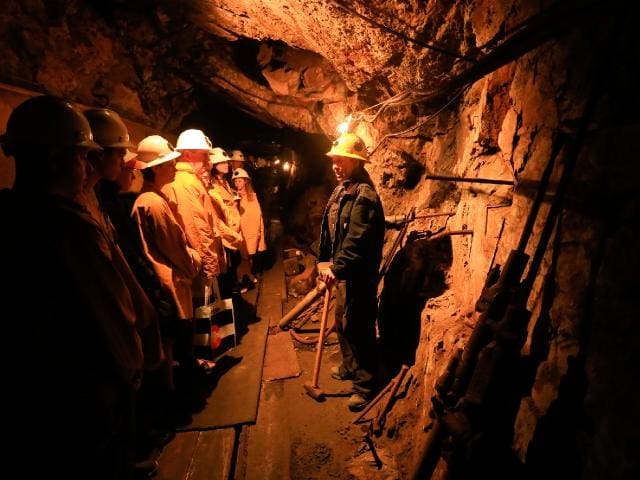 Want something to do outside of the mountain terrain with your kids? Embark on a guided mine tour of an over 100-year-old mine for a few hours! Breckenridge may not seem like a typical destination for history buffs, you can get your daily dose at the Country Boy Mine. Founded in 1887, it's one of the oldest mines in the area, dating back to the peak of Colorado's Gold Rush. Families can learn more about the mine by taking a guided tour, which lasts around one hour and is suitable for all ages. Hear, feel, and smell what it felt like to be a Colorado miner all those years ago while examining artifacts from the past. Who knows, you may even strike gold yourself! Keep in mind the mine is typically around 45 degrees, so dress warmly and in comfortable footwear.
Reserve your Country Boy Mine tour here through Viator!
Take a Dog Sledding Adventure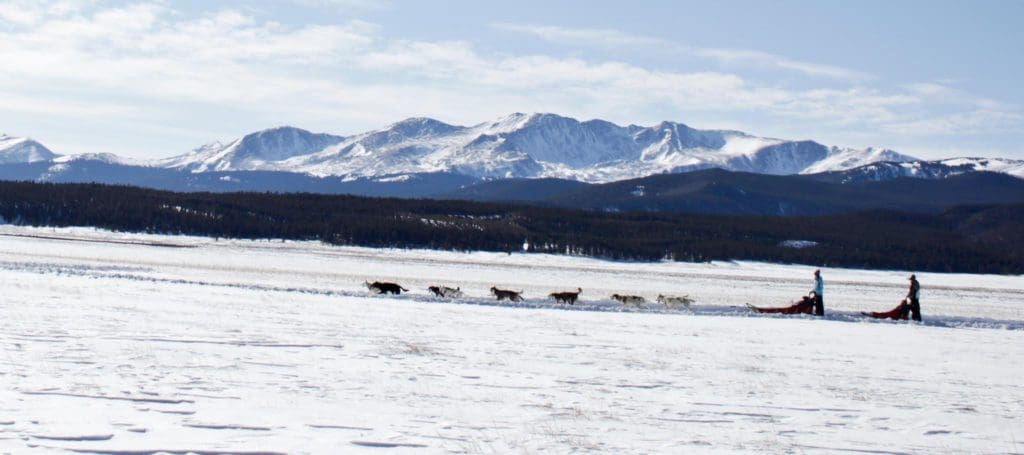 What kid doesn't love dogs? Now, you can explore Breckenridge on a dog sledding adventure! Enjoy a tour of the wilderness with the help of a tour guide and their sled dogs when you book this excursion through a local outfitter. Companies such as Good Times Adventures or Alpine Adventure Dogsledding offer this incredible service, letting families ride through the gorgeous Colorado landscape with a faithful companion by their side. Though this activity isn't too intensive, it's only available for kids over the age of four. It's also extremely popular during the winter, so make reservations before your trip. Children will love the idea of being towed around by gorgeous huskies and seeing the wilderness in a unique way!
See Breckenridge in Style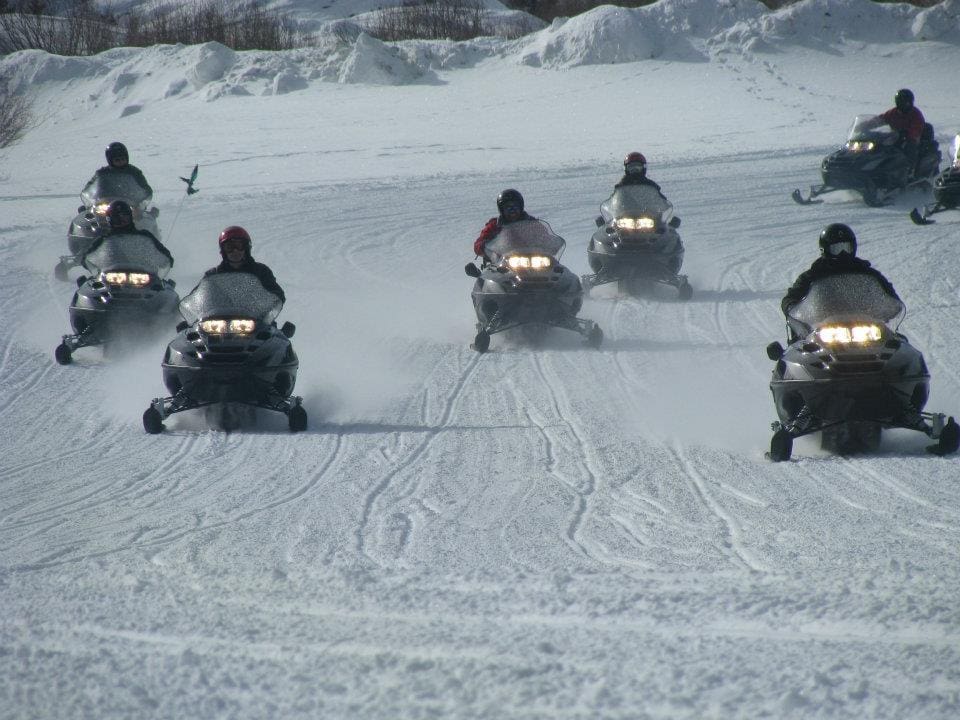 If skiing or a typical tour isn't your style, there are plenty of other ways to see Breckenridge and have fun doing so. For example, families can go snowmobiling with companies like Good Times Adventure Tours and explore the wilderness by themselves or in a group. Or, hop in a snowcat for a scenic tour around the wilderness. It's fully heated and comes with a stop at an old cabin for some hot chocolate and s'mores around the fire! Kids can even experience the magic of the holiday season on a sleigh ride. Numerous local companies offer this service, such as Breckenridge Sleigh Rides. Cruise through the city in a sleigh just like Santa's! Or, soar above the landscape for a 360-degree view from the fully enclosed BreckConnect Gondola. This is by far one of the best things to do in Breckenridge this winter with kids!
Looking for something to do in Breckenridge? Check out various tours and activities here through Viator!
Go for a Winter Hike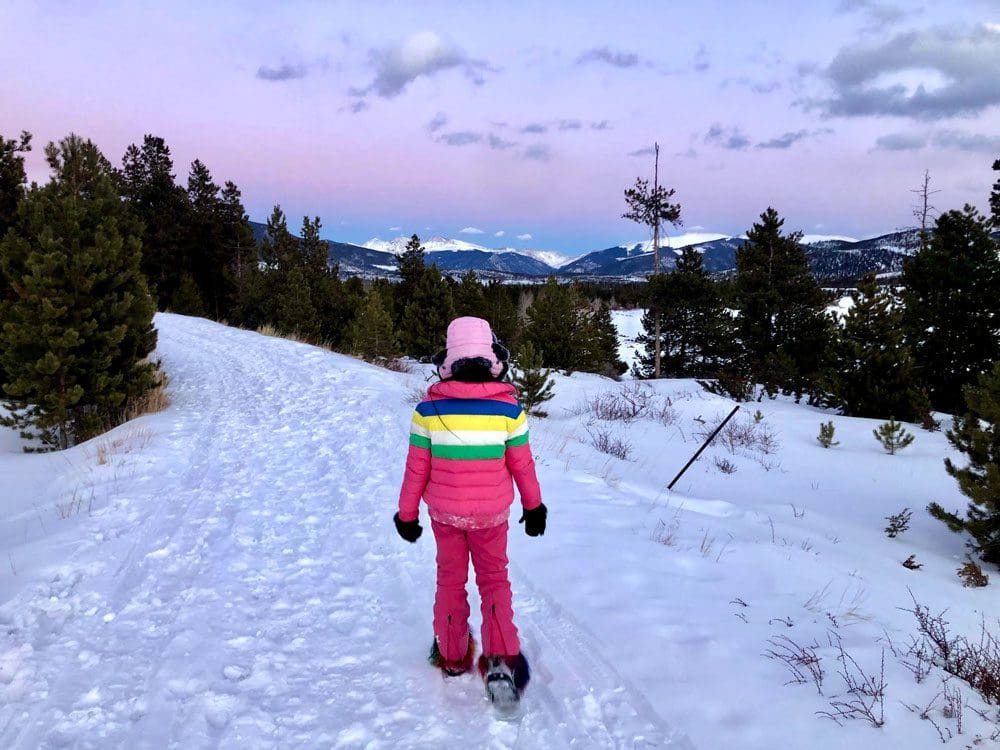 Hiking is a great way to see the natural beauty of Breckenridge. If it isn't too cold or you feel up for an adventure, definitely save some time to venture through some of the best trails in town. It's an excellent daytime activity for kids and adults alike! On the Iowa Hill Mine Trail, a 0.6-mile loop, families can get some great views of the mountain. Or, take the Lower Sawmill and Snowflake Trail Loop, a 1.5-mile trek that passes by a lake. Walk along the 0.6-mile Saphire Point Trail to reach the Saphire Point Overlook between Breckenridge and Keystone. Though you don't have to walk the whole thing, the paved Blue River Recpath links Breckenridge with Frisco. For an easier, stroller-friendly trail, visit the Riverwalk Center Breckenridge, which boasts a nature walk along a beautiful river.
Ride the Alpine Coaster
In the mood for a thrilling adventure in Breckenridge? Ride the Alpine Coaster! Located at the base of Peak 8, this fun rollercoaster is accessible by taking the Gondola from Park Avenue. From there, you'll arrive at the top of the coaster, ready to make your way back down again! Kids will love this exhilarating experience. Not only is it a great way to see the mountain scenery, but you'll obviously have a lot of fun too. Keep in mind children must be at least three years old and 38″ to ride. Kids between 38″ and 54″ must ride with an adult at all times.
Explore Nearby Frisco
Families staying in Breckenridge can also see other towns in Colorado. We suggest visiting Frisco, quaint and also popular with skiers. Stroll through the cute city center to enjoy the charming ambiance, from souvenir shops to hopping restaurants. Brunch is a particularly popular activity for families, especially at delicious spots like Butterhorn Bakery and Cafe. Beyond the main town of Frisco, active families can experience a different kind of terrain at the Frisco Nordic Center. Try cross-country skiing, snowshoeing, and more fun on the slopes! You can also access gear rentals, lessons, and anything else you may need. For non-skiers, Frisco Adventure Park is a must. Kids will love soaring down the tubing and sledding hill! Though currently closed for the season, Two Below Zero plans to resume its regular sleigh rides this year. Want to learn more about the history of Frisco? Visit the Frisco Historic Park and Museum!
RELATED: The 11 Best Small Ski Resorts in Colorado for Families (Affordable Too!)
Where to Eat in Breckenridge with Kids
With much of the town consisting of small, family-owned, local restaurants, there are dozens of fun and unique places for you to eat! For breakfast, be sure to check out Breck Fast Café for staple breakfast foods. Daylight Donuts and Butterhorn Bakery are also ideal for some delicious pastries! If you don't mind standing in line, Crepes A-La-Cart is also a popular spot for locals and tourists alike. For your dinner-time cravings, check out the Breckenridge Tap House.
You could also get some incredible burgers at Flipside or Empire Burger! Some other must-mentions for your trip include Aurum Food & Wine Breckenridge, Rootstalk, Blue River, and Michaels Italian! Be sure to check happy hour times at these places for some great deals! Hearthstone Restaurant is great for a dinner with or without the kids, featuring a romantic ambiance and elevated cuisine. Afterward, head to I Scream Gelato for a sweet treat! 
Happy Travels!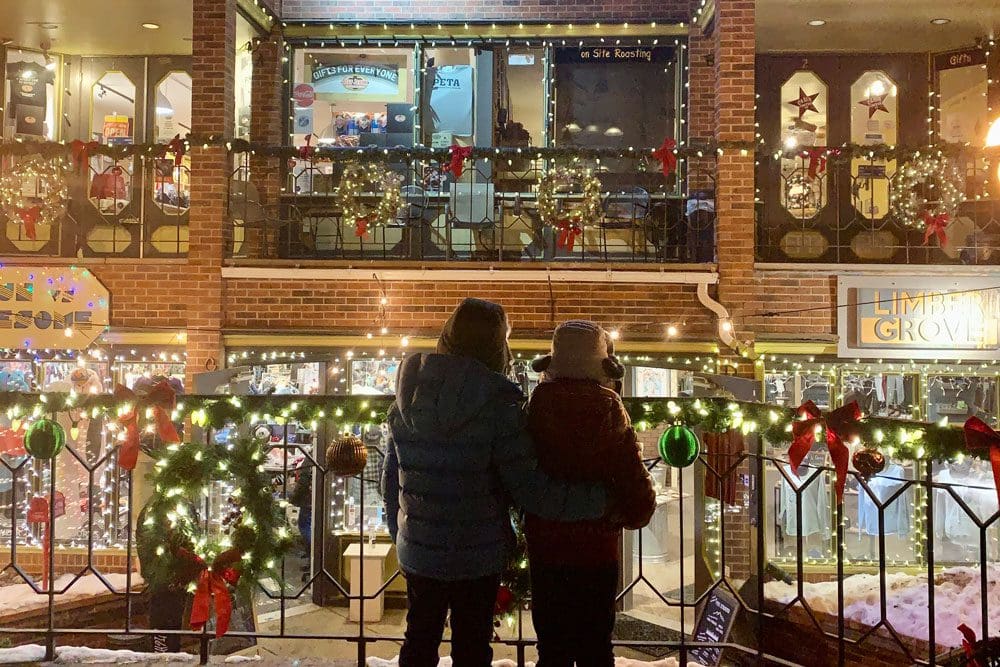 We hope you liked this Guide To Breckenridge In The Winter With Kids! Whether you're an advanced skier or just love the ambiance of Colorado in the winter, we're sure you'll enjoy this vacation. Those interested in skiing in Breckenridge with kids will have plenty to look forward to, but don't forget there are a variety of things to do off the slopes too. No matter how you spend your days, have a wonderful time in Breckenridge with your kids!
RELATED: 9 Best Ski Resorts in Colorado for Families
*Due to the COVID-19 pandemic, some of the attractions, accommodations, or things to do on this list may be closed. Please ensure availability before making your decision. Breckenridge is welcoming guests in adherence to COVID-19 guidelines. Learn more here.
*This post may contain affiliate links that may earn us a small commission, at no additional cost to you. Affiliate links in no way inform the hotels, sights, products, or other recommendations included in our articles. All opinions and recommendations expressed here are compiled from submissions submitted by the generous members of our Families Who Love To Travel community.
READ MORE: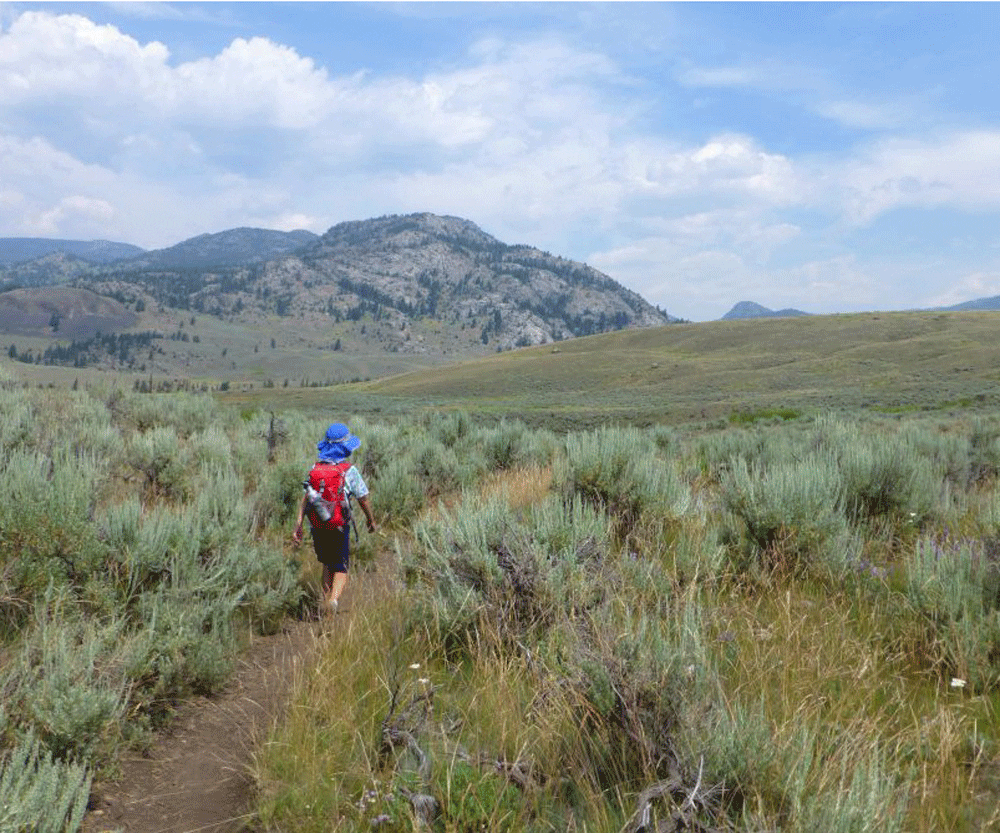 Everyone knows that Yellowstone National Park makes for a classic family vacation. Strolling the boardwalks...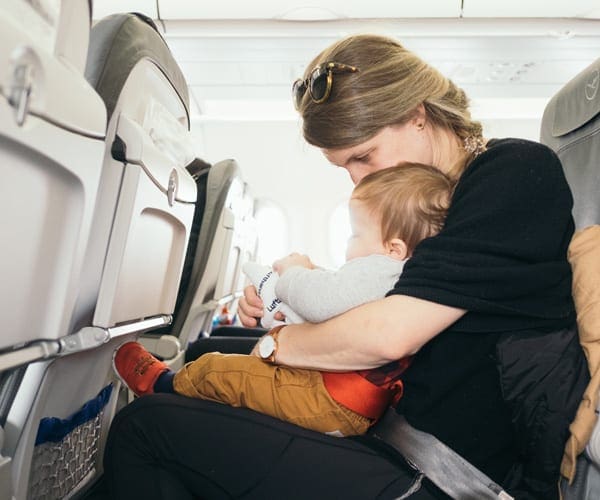 Families Who Love To Travel contributor Meghan Oaks provides her 10 best tips for your...