If you're looking for the best things to do in Cape Cod with kids, look no further. Famous for its sandy beaches, New England cuisine, and abundance of outdoor activities, this Massachusetts destination is a popular summer escape for families. Spend your vacation lazily lounging on the beach, playing mini-golf, or dining on some of the best seafood in town. Cape Cod has plenty of activities for young kids, including boat trips with Cap'n Kid Fishing Adventures. Teens will enjoy spending a day on one of the best beaches in Cape Cod for families, from Mayflower Beach to Town Neck Beach. Of course, families will have lots of fun at hit attractions like the Cape Cod Inflatable Park. Certainly, there are so many attractions in Cape Cod for families! For more advice on the 15 Best Things To Do In Cape Cod With Kids, keep reading! 
Go Whale Watching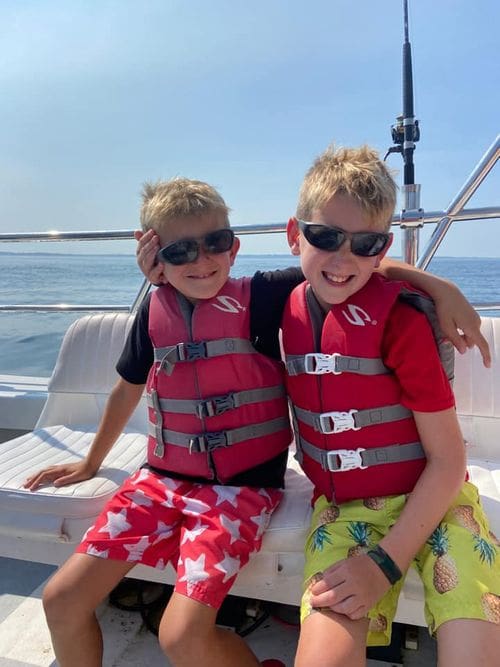 Whale watching is one of the best activities in Cape Cod for families! If you visit between April and November, don't miss this quintessential New England activity. In fact, the best months to see whales in their element are the summer, during June, July, or August. (This also happens to be Cape Cod's tourist season!)
One popular outfitter is Hyannis Whale Watcher Cruises, which offers trips guided by local sea captains. They last around three to four hours, so they may not be great for really young children, but the crew is always amazing with first-time whale watchers!
If you're staying in Provincetown, book an excursion with Dolphin Whale Watch, which departs from the MacMillan Pier. Seasalt Charters, which is also located in Provincetown, offers both whale-watching and fishing charters. There's even an option to combine the two for a thrilling adventure!
Sample Fresh Seafood at Chatham Pier Fish Market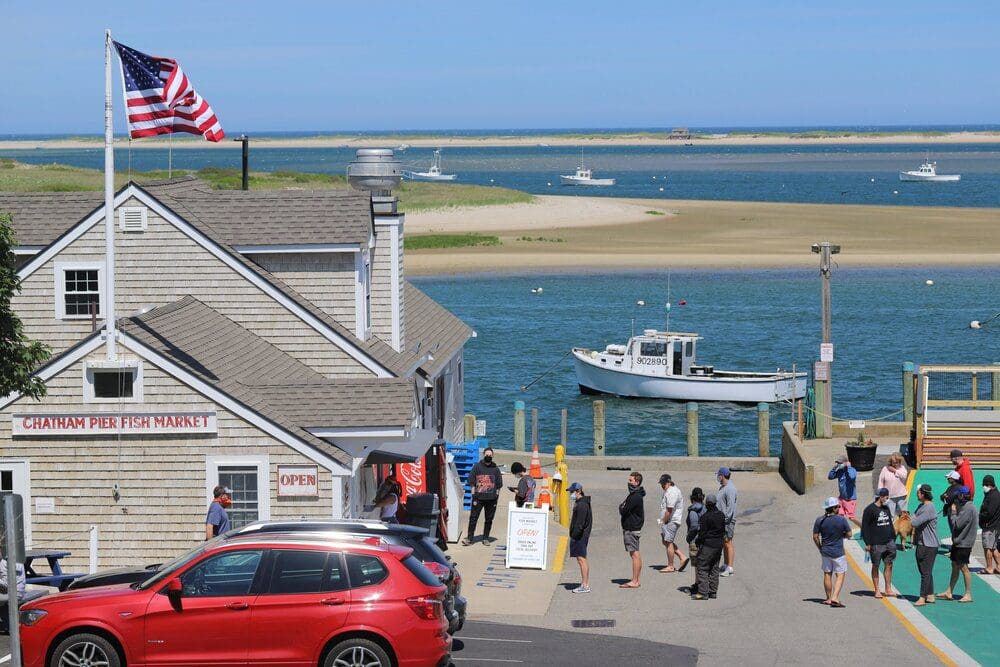 Searching for Cape Cod vacation ideas? Families will find some of the freshest seafood on Cape Cod at the Chatham Pier Fish Market. Located along the water in Chatham, it also has a great view, perfect for families who want to relax. As such, it's one of the best things to do in Cape Cod with kids!
On the menu, you'll find anything from fish and chips to clam fritters, fried calamari, and more kid favorites. There's also an official Kids' Menu with kid-sized fish and chips or grilled cheese. However, kids who really love seafood can also just dine from the regular menu. Remember to try New England classics such as lobster rolls, fish sandwiches, or crab cake. On a chilly day, you can even warm up with delicious clam chowder!
Pro Tip: After your meal, head outside to the pier for an amazing view of Cape Cod this summer. Kids will love watching the boats go by!
Play Mini-Golf
Mini-golf is a popular pastime in Cape Cod in the summer, so no wonder it's one of the best things to do in Cape Cod with kids. And, there are multiple places to play, depending on where in Cape Cod you are. Kids of all ages will have a blast at Pirate's Cove Adventure Golf, an 18-hole course in South Yarmouth with a fun pirate theme. Kids will love the different holes set among waterfalls and caves! Or, you can also visit nearby Skull Island Miniature Golf, which showcases some spookier decor.
In Hyannis, stop by Steve & Sue's Par-tee Freeze & Adventure Falls Mini Golf. Not only is it a great place to play putt-putt, but they also sell ice cream on-site. Challenge each other to a game, and whoever loses has to buy! Cape Adventure Golf in Orleans is another fantastic option, with every course named after a different location on Cape Cod. If you're seeking Cape Cod family activities, mini-golf is a great option!
Spend an Afternoon at the Beach
A Cape Cod vacation is incomplete without a visit to one of the best beaches in Cape Cod for families. In Dennis, visit Mayflower Beach, which has lifeguards on duty and space to play games. Or, walk along the shore during low tide at sunset. (Get there early, because spots fill up quickly!) Ideal for families due to its calm, warm water, Skaket Beach in Orleans is another great option. Kids will love seeing crabs, funky seashells, and other oddities that wash up at low tide! Town Neck Beach has an adjacent boardwalk for kids to jump off and during high tide.
If you want to take a family adventure, you can also venture out to Coast Guard Beach in Eastham, part of the Cape Cod National Seashore. Accessible by tram, this is a prime spot for swimming, sunbathing, and everything in between! Herring Cove Beach, also along the Cape Cod Seashore, has calmer waves for little kids. Certainly, a day at one of these Cape Cod beaches is a must among the best things to do in Cape Cod with kids!
Ride the Cape Cod Rail Trail
Biking the Cape Cod Rail Trail will be the ultimate thrill for those seeking adventurous things to do in Cape Cod! An easy way to see Cape Cod's charming towns, this 25-mile-long path runs through six towns. It starts in South Yarmouth, extending all the way to South Wellfleet. Though you won't be able to bike the whole thing in one day, you can certainly choose to bike a portion of the Rail Trail with your kids. Depending on which stretch you travel, you'll find attractions like the William & Barbara Hacker Wildlife Sanctuary, The Eastham Windmill, or the Cape Cod National Seashore.
If you pass through Harwich and Brewster, for example, you can visit Nickerson State Park for a quick hike. Or, stop at Long Pond to cool off with a refreshing swim! Where you rent bikes will ultimately depend on where you start your journey, but there are plenty of local shops along the Rail Trail, as well as many Cape Cod family activities. 
Watch a Movie at Wellfleet Drive-In Cinemas
For a truly unique experience in Cape Cod for families, head to Wellfleet Drive-In Cinemas. As the only drive-in theater in town, it's a vintage relic from the 1950s, located along Route 6. Save at least one night to come here and watch a movie under the stars, since it's a wonderful way to spend time as a family. Not to mention, one of the best things to do in Cape Cod with kids. Tickets are usually sold online around 3-5 days in advance, so you'll have a chance to look at the schedule and pick which movie you want. We suggest buying online, because even though there's a box office, it tends to sell out.
Pro Tip: Often, there's more than one screening in a night, so if you pay for the first movie, you can stay for the second one too. Additionally, if you get there early and have time to spare, you can even play a round of mini-golf before your movie! 
Dine at Hangar B Eatery
Hangar B Eatery is one of the most unique restaurants on Cape Cod for families. Located inside the Chatham Municipal Airport, it may not seem like a great place to bring kids at first, until you notice the view. One of the biggest perks of eating at this restaurant is that guests can watch the planes go by from their table, making the process especially enjoyable for families. As a plus, the food is good, so it'll be a worthwhile experience if you're already at the airport.
On the menu, which varies depending on the time of day, kids can eat pancakes for breakfast, turkey burgers for lunch, or fish tacos for dinner. Anyone with a sweet tooth can't miss the dessert menu as well, since it has everything from brioche to fried doughnut holes. The portions here are huge, so we guarantee you won't leave hungry! 
Explore Provincetown
Provincetown is a great seaside town to explore in Cape Cod for families. Located on the northern tip of Cape Cod, it boasts beaches galore, historical lighthouses, and more! Kids will love spending the afternoon at Race Point Beach, which has calm waters and chances to paddleboard, among other water sports. It also overlooks the Race Point Lighthouse, one of many historical lighthouses on Cape Cod. Of course, you can't miss a chance to see Provincetown's Pilgrim Monument if you have a real history buff in your family.
Bikers may want to ride down the Cape Cod Provincelands Trail. Afterward, head to Commercial Street, Provincetown's main shopping strip. Here, you'll find quaint boutiques or antique stores, art galleries, and some cafes/restaurants while you stroll. If you want to explore more of the art scene in town, you can also head to the Provincetown Art Association and Museum.
Visit Truro Vineyards
Visiting Truro Vineyards is one of the best things to do in Cape Cod with kids. Featuring an expansive property, this family-owned winery in North Truro has enough to keep all ages entertained. Of course, parents will appreciate the wine and spirit tastings, but there's also a food truck to appeal to kids. Serving options like tacos, burritos, and other casual fare, it's perfect for a quick lunch as a family on a sunny day. In fact, there are multiple tables outside, so you can enjoy a nice breeze while you wait.
However, we definitely suggest making a reservation, because this is a popular Cape Cod activity, and tables can go fast. If kids want to explore more afterward, you'll also find a gift shop on-site and nearby historical houses. Visit the Truro Historical Society-Highland House Museum to learn more about the area and take a tour!
RELATED: Your Guide to Taking a Fantastic Family Vacation to Nantucket
Enjoy Family Fun at Cape Cod Inflatable Park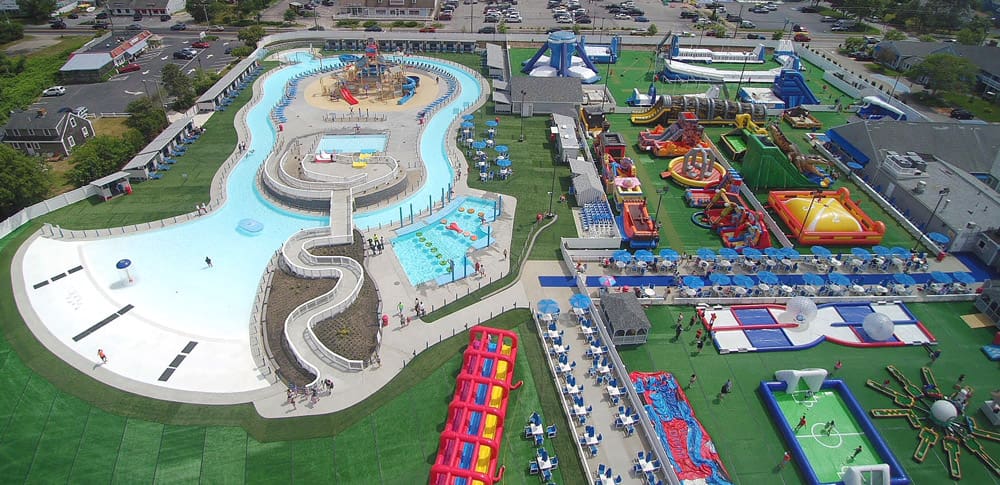 Cape Cod Inflatable Park is definitely one of the best things to do in Cape Cod with kids! Featuring all kinds of inflatable slides, obstacle courses, and more fun, this kid-friendly destination is a great place to cool off for the summer. It's almost like three parks in one, with multiple zones dedicated to different activities.
At the H20 Water Park, kids can have fun in the wave pool, soar down slides, and more. Cabanas are available for parents to relax while kids enjoy this Cape Cod water park. Little ones will especially love tiring themselves out on the Inflatable Park Rides, with options for all ages and skill levels.
Pro Tip: Afterward, head inside to the Shark Tank Arcade for the chance to win cool prizes and extend your day at one of the best Cape Cod family activities!
Learn About the Environment at the Cape Cod Museum of Natural History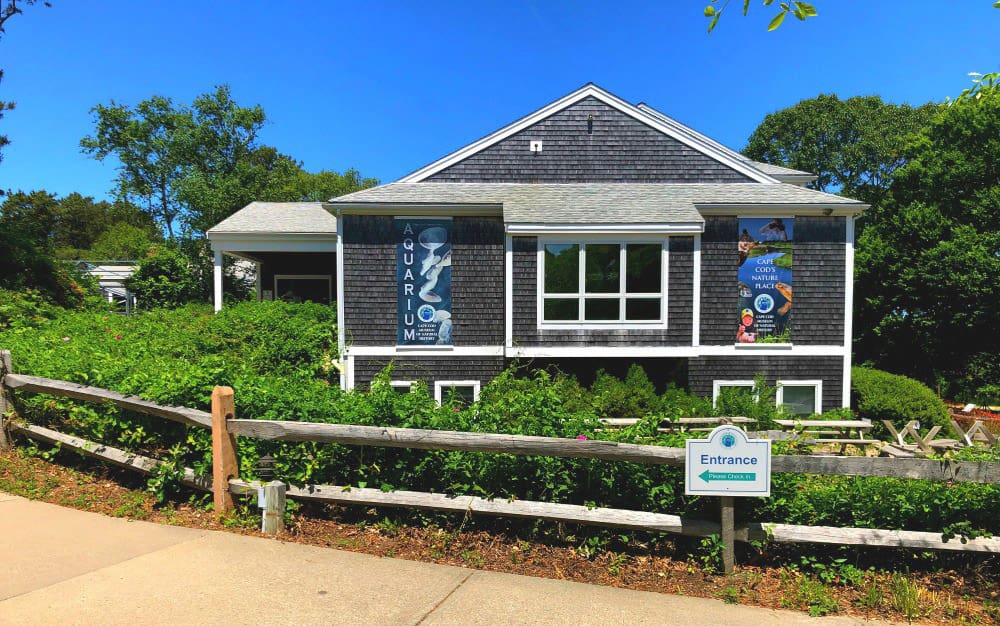 Nature lovers will have a chance to learn about the environment at the Cape Cod Museum Of Natural History. Located in Brewster, this small, family-friendly museum is one of the best things to do in Cape Cod with young kids. Inside the museum, you'll find a variety of interactive exhibits on subjects such as beekeeping, tidepools, and more. Volunteers are stationed around the museum to answer any questions you may have, or just tell you a fun fact.
Outside, you'll also find a beautiful wildflower garden that's perfect for strolling around on a sunny day. Kids will especially enjoy The Butterfly Pavillion, where they'll see lots of colorful species. In addition to activities at the actual museum, the property also has an adjacent nature trail guests can walk. Lasting about an hour, it'll take you to Wing Island, a nearby salt marsh. Talk about a three-in-one experience! 
Book a Boat Trip with Cap'n Kid Fishing Adventures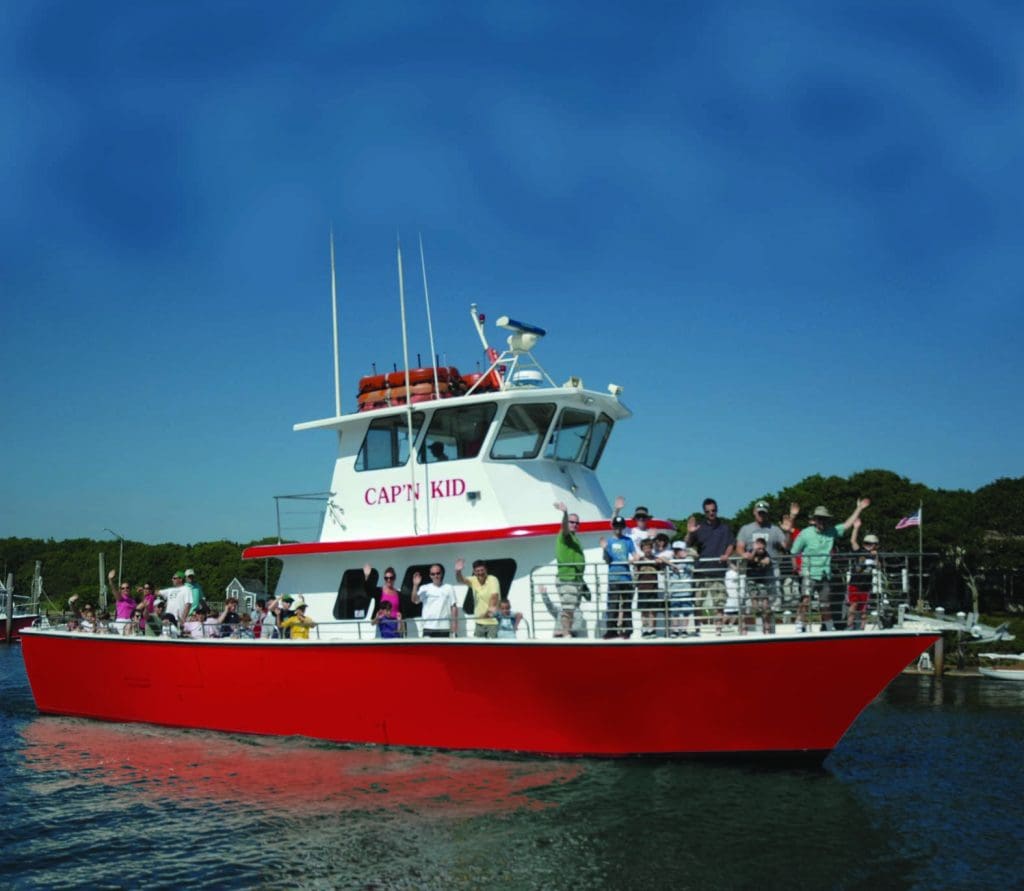 Do your kids love fishing? Then they'll love a boat trip with Cap'n Kid Fishing Adventures! Departing from the Harwich Port, these two-hour fishing adventures are perfect for young kids. Recommended for kids three and older, they also suggest bringing comfortable shoes, sunglasses, and sunscreen.
During your ride, children will get the chance to learn hands-on from an experienced crew and even become a "1st mate" too! They provide the equipment and bait, so little ones can try their hand at fishing with easy instructions. Watch out for sea bass, scup, and more local species. Then, they'll also be able to help the crew bait a crab trap. Expect to see spider crabs and other unique sea creatures when they pull the trap up! Light refreshments are available onboard, but you can bring your own, too, as you enjoy one of the most adventurous things to do in Cape Cod! 
Tour Monomoy Island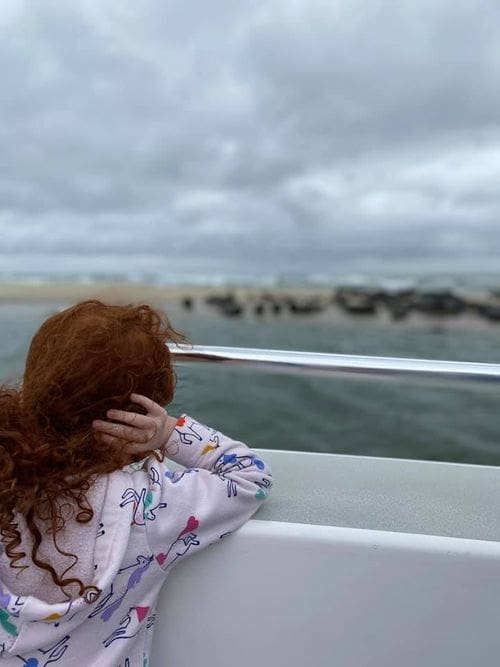 Head off the beaten path to Monomoy Island during your Cape Cod family vacation. Extending southwest for Chatham, this 8-mile-long island is a haven for nature lovers, wildlife enthusiasts, and any other adventurer! It's accessible via the Monomoy Island Ferry, which also happens to offer tours. One of the most popular activities for families is a Seal Cruise, lasting two hours and available for a private group. Kids can get up close and personal with Chatham's friendliest residents, the gray harbor seals!
The Monomoy Island Ferry also offers whale-watching tours, another fun activity if you're visiting between April and November. You can also take a day trip to South Monomoy to find the Monomoy National Wildlife Refuge and the historic Monomoy Lighthouse. An experienced guide will walk you through the area to get the most out of your visit! Other outfitters in Cape Cod also offer trips to Monomoy Island, such as Monomoy Seal Cruises.
Eat a Sweet Treat
There's no better way to end a perfect day in Cape Cod for families than with dessert. Luckily, with locations across Cape Cod, you won't travel far to get your sugar fix! If you're an ice cream lover, don't miss Lewis Brothers Ice Cream in Provincetown. With a variety of rotating flavors, you can try black raspberry, oreo, and lots of other exciting options on the menu. There's also Sundae School Homemade Ice Cream, which has one location in Harwich Port and another in Dennisport. Kids will love the more unique flavors here, such as creamsicle, peppermint candy, and frozen pudding.
Then, Ice Cream Smuggler, which is located in South Dennis, is another great option in Cape Cod this summer. Try apple pie, butter crunch, or cookie dough! Meanwhile, chocolate lovers should save time to visit Chequessett Chocolate in North Truro. They have specialty chocolate bars, premium hot cocoa, and more! 
Take a Day Trip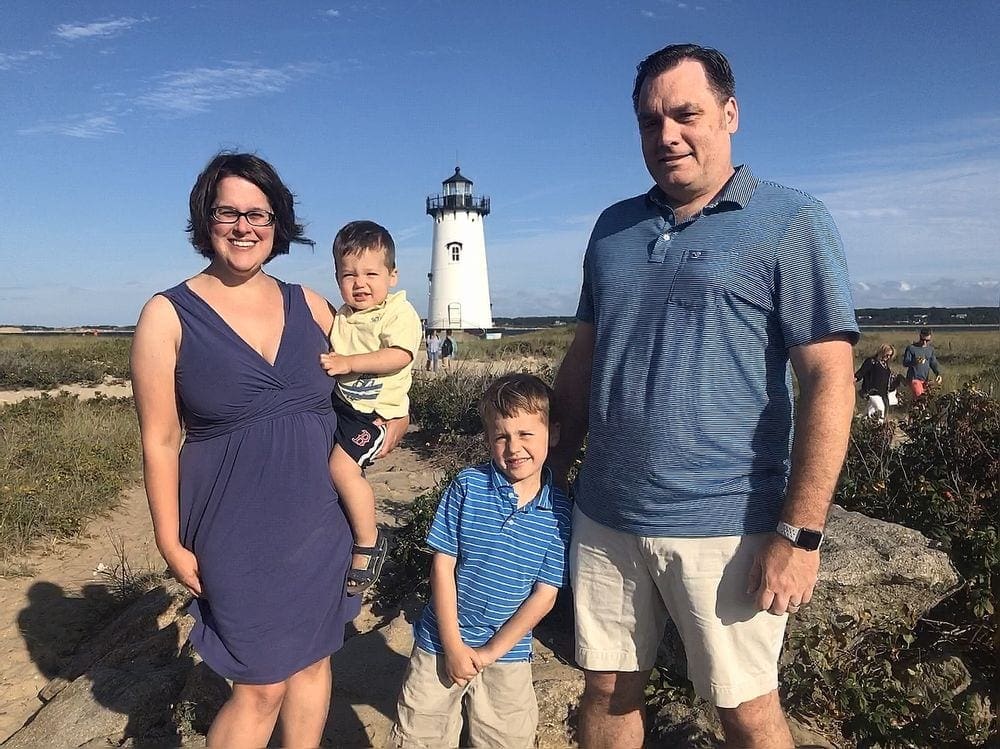 Book a Martha's Vineyard tour through Viator here!
Looking to escape Cape Cod? Take a trip to nearby destinations such as Martha's Vineyard or Nantucket! Both accessible by boat, it's the perfect getaway for a day or a weekend.
On Martha's Vineyard, families can visit popular beaches such as South Beach in Katama, Fuller Street Beach in Edgartown, and Long Point Beach. Depending on where you're staying, you can also enjoy activities like the Felix Neck Wildlife Sanctuary, the Aquinnah Cliffs Overlook, and the Field Gallery and Sculpture Garden. Or, ride Flying Horses, America's oldest carousel!
Of course, Nantucket also has lots of activities for kids of all ages. Visit the beach, like Children's Beach for calm waves or Surfside Beach for older kids who like water sports. Don't forget to explore the Nantucket Historic District too, with its quaint cobblestone streets and famous homes. To see Nantucket by sea, take a critter or ice cream cruise!
RELATED: Best Tips For A Magical Family Vacation On Martha's Vineyard
Where to Stay in Cape Cod with Kids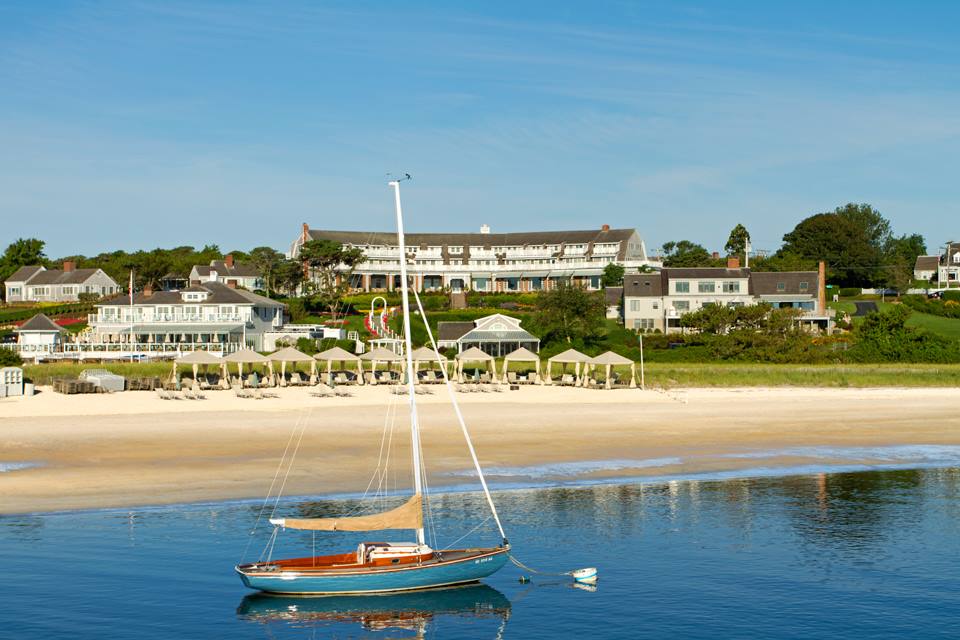 Need somewhere to stay during your family vacation? You won't have to look far for the best Cape Cod family resorts! Families love Chatham Bars Inn for its upscale, secluded setting. Or, if you're looking for a stunning oceanfront resort with a kids' program, Wequassett Resort and Golf Club is another great option. Whichever location to choose, you'll be nearby some of the best things to do in Cape Cod with kids!
Happy Travels!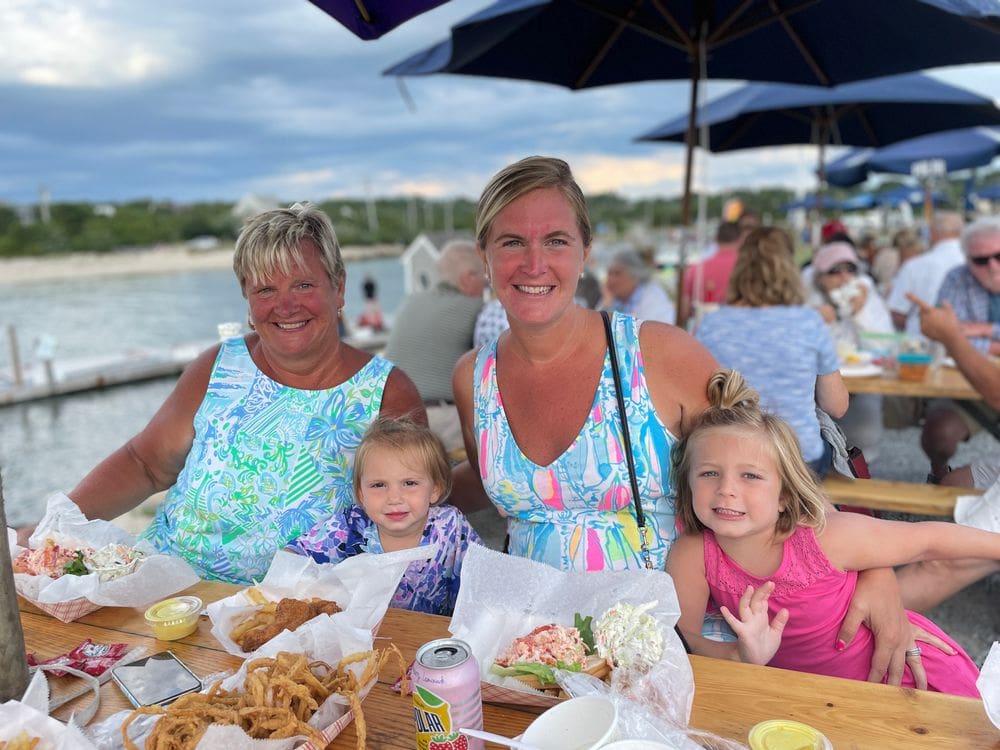 We hope you liked this list of 15 Best Things To Do In Cape Cod With Kids! Between lazy days on Cape Cod beaches, epic seaside adventures, and tasty food, you'll definitely love this bustling Massachusetts destination. Families will certainly appreciate all the options and Cape Cod vacation ideas in this article. Enjoy Cape Cod with kids!
*This post may contain affiliate links that may earn us a small commission, at no additional cost to you. Affiliate links in no way inform the hotels, sights, products, or other recommendations included in our articles. All opinions and recommendations expressed here are compiled from submissions submitted by the generous members of our Families Who Love To Travel community.
READ NEXT: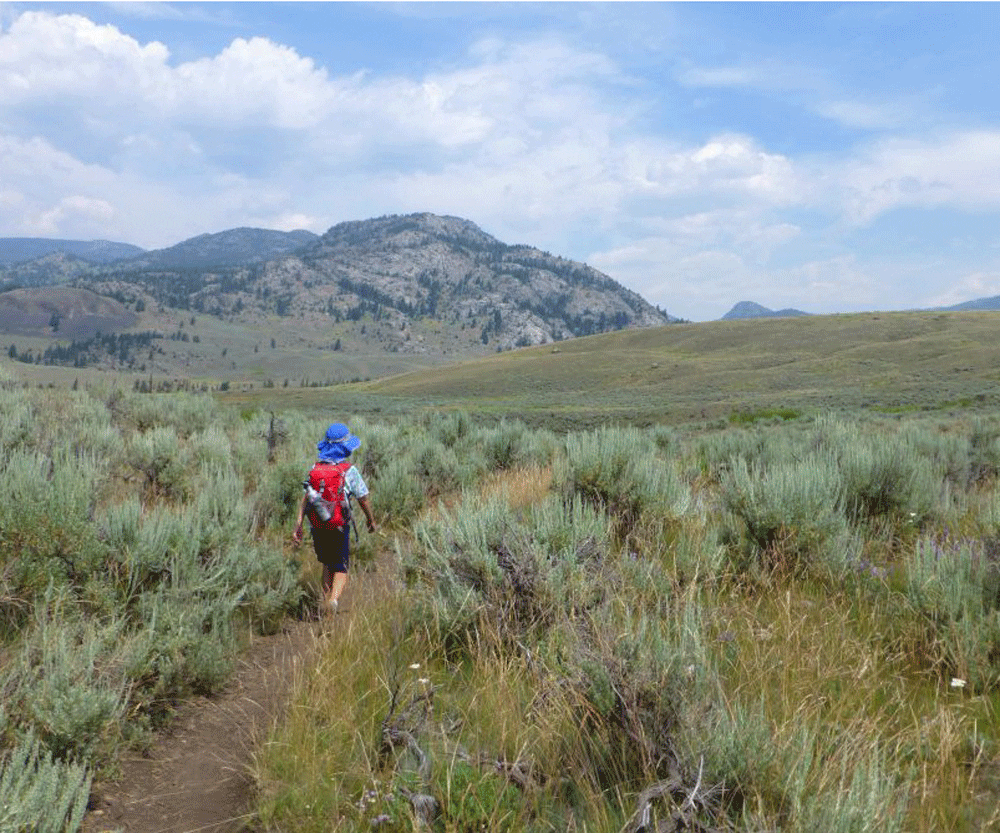 Everyone knows that Yellowstone National Park makes for a classic family vacation. Strolling the boardwalks...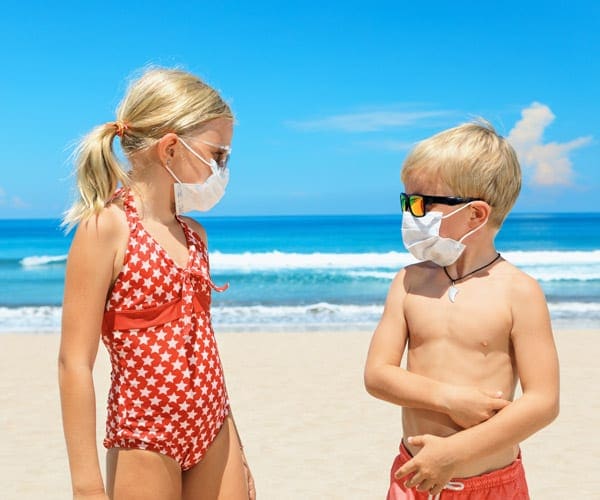 Coronavirus restrictions are now lifting across the country. We believe families need to make the...