Plan an exciting family vacation with our articles on things to do with kids! Parents need reliable recommendations from trusted sources, which is why real parents consider all our suggestions carefully based on their own experiences with these activities. Our curated suggestions go beyond just popular attractions—they encompass both well-known sights and hidden gems, ensuring you won't miss out on any local treasures during your adventure. Whether you want to find out the best museums to visit with young kids in a certain city or how to keep your hard-to-please teens happy during your vacation, we've also curated lists based on age.
Visiting Switzerland with kids? We've compiled a list of the best things to do in Zurich with kids! Families who love the beach and water sports will also love our article on things to do in Mallorca with kids. Or, if you're planning a trip to Chicago and want interesting ways to entertain your tweens and teens, we also have a list of 20 Epic Things To Do In Chicago With Teens and Tweens! By providing detailed opinions on each activity in a given city, we empower families to make informed decisions without any surprises along the way. Let us help you plan an unforgettable trip filled with memorable moments for the whole family!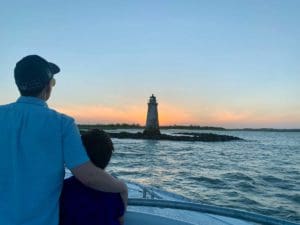 Travelers in search of a perfect family getaway that combines sun, sand, and adventure will find it in one of the best beach towns on the East Coast to visit with kids! From building sandcastles in North Carolina to watching whales off Cape Cod in Massachusetts, there's something magical about spending time by the ocean. Not only are these beaches stunningly beautiful, but they also provide plenty of activities suitable for children of all ages – kayak tours, amusement parks, hiking trails, and more. In this article, we've rounded up some amazing beach towns on the East Coast to visit with kids and even where to stay. Keep reading to learn more!
Read More