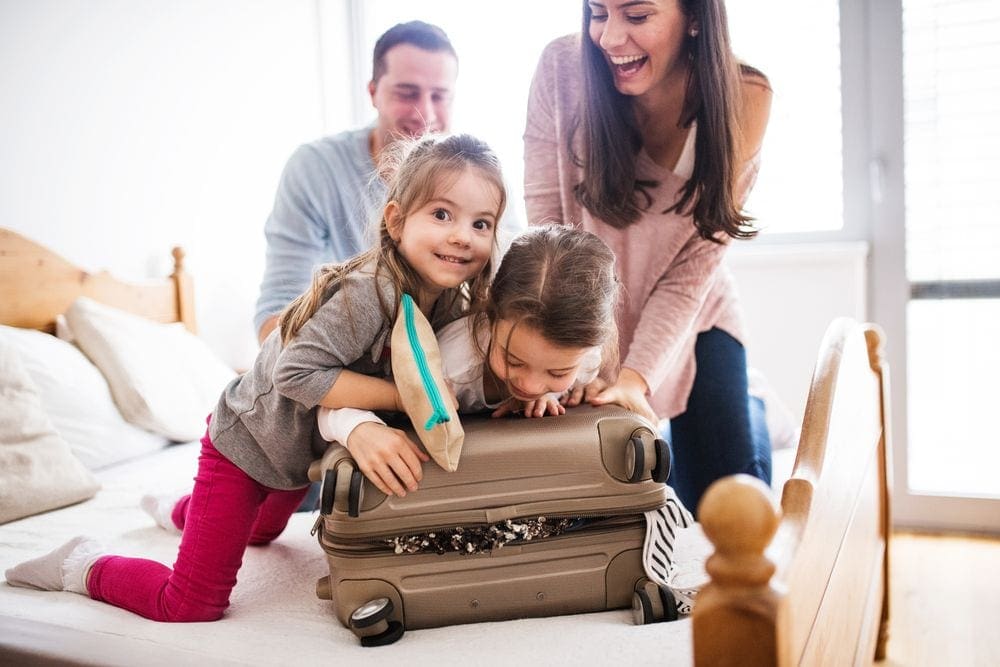 If there's one big misconception about travel, it's that vacationing must cost a lot of money. Many families believe if you're not rich, you're unable to travel, especially with more than two people to pay for. As a writer at 10xTravel, I'm here to tell you that this is all false! Over at 10xTravel, we teach people how to earn travel rewards points and frequent flyer miles from credit card sign up bonuses. With these award points at your disposal, families can save money on flights, hotels, cruises, or however you enjoy traveling! Best of all: accruing rewards points isn't that hard to do, and it's likely you've already started saving toward your next adventure with kids. Today, I'm here to tell families what they should be looking for when choosing a travel rewards credit card. Here are a few benefits of having travel rewards credit cards (and some I'd recommend!)
Sign Up Bonuses
A sign-up bonus is the most important thing to look for when choosing a travel rewards credit card for your family! A common reaction people have to a travel rewards card is the annual fee. "Why would I pay the bank $95 for them to let me use their credit card?" Simply put: you'll want to get more value than the annual fee is costing you! The easiest way to do this is with sign-up bonuses. Let's look at a card that I recommend as a great travel rewards card for just about everybody: the Chase Sapphire Preferred card.
Right now, families can earn 100,000 Chase Ultimate Rewards after spending $4,000 in the first 3 months. Ultimate Rewards are worth a minimum of 1.25 cents each. Some quick math shows us that this makes the bonus worth $1,250 in travel! You can often get even more value by using transfer partners. Those same 100,000 points could be transferred to Hyatt, where your family could stay 4 or more nights at some great hotels for free. Most of the time you can easily get more value than you pay in the annual fee! 
Travel Insurance Benefits
One reason I keep some credit cards long-term is because of the travel insurance they offer. When I pay for travel using certain credit cards, I get perks such as rental car insurance, delayed trip insurance, baggage delay insurance, even emergency evacuation insurance. These perks vary from card to card, and you're unlikely to find them on a card without an annual fee. But using the benefit just once can save you more money! How many times have you booked a trip and been offered travel insurance that costs $100+ for your family? Don't get me started on the insurance costs for rental cars! When you pay with the right credit card, such as the Chase Sapphire Preferred or the Chase Sapphire Reserve, you'll get insurance protection for your trip that you would otherwise have to pay for. If you travel frequently enough, you'll be covered and save money!
Coverage for you and your family. Get free travel insurance quotes now!
Airport Lounge Access
Airport lounge access is a great perk that can easily save families money when traveling! Though often overlooked, this benefit can also easily offset the annual fee. (Especially when it comes to the cost of airport food!) Plus, many airport lounges offer kids play areas for your kids to have fun, while you can enjoy some free food and drinks. It really makes the airport experience all the more enjoyable! Access to airport lounges comes one of two ways. Typically, a card offers a priority pass membership. Other cards, such as the Platinum Card from American Express, offer access to their private lounges too. Most come with a steep annual fee, however. (Expect anywhere between $250 up to $550 per year.) While it doesn't make sense for all families, many will find that the savings on airport food can easily help to make up for the annual fee they're spending.

Getting the Most Points From your Routine Spending
If you're not working on meeting a sign-up bonus, families should always try to get the most points possible on your expenditure. This is a critical factor is choosing a travel rewards card. After all, more points mean more travel with your kids! There are a few cards that are great for everyday spending on categories like gas and groceries. The American Express Everyday Preferred Card has no annual fee, earns 3 points at grocery stores, and 2 points at gas stations. It earns American Express Membership Rewards – a transferable points currency so you can take advantage of sweet spots. Or, you can redeem your points to offset travel expenses if a transfer partner isn't available for your trip.
Another good option is the Chase Freedom Flex. Right now you'll earn 5% cash back at grocery stores on the first $12,000 you spend in a year. If you frequent drug stores, you'll get 3% back at drug stores with no cap. Although it technically advertises itself as earning "cash back" the cashback is issued as Ultimate Rewards. If you pair it with a card like the Chase Sapphire Preferred, you can use transfer partners. Bonus: there's no annual fee for the Chase Freedom Flex card!
Need Travel Protection? Travelex has a plan that's right for you. Get a Quote Now at TravelexInsurance.com!
Hotel Status Benefits
If your family prefers a hotel stay, then earning hotel status could mean less money and roomier accommodations. Top-level hotel status comes with two major family-friendly perks: free breakfast and suite upgrades! Of course, one of the biggest expenses families face when traveling is food costs. On a 5 day trip for a family of 4, breakfast could cost upwards of $200. If you stay at hotels often, earning hotel status is an easy way to save a couple of hundred dollars on breakfast costs. Bonus: parents won't need to drag kids out of bed early for breakfast! Another benefit is room upgrades. While lower levels of hotel status provide upgrades to a bigger room, top-tier status will often upgrade you to a suite with 1 or more bedrooms. Although upgrades aren't guaranteed, it's nice to know you could get more space for you and your family to spread out.
All it takes is earning hotel status! The Hilton Honors Aspire Card is one of the best credit cards to do so. While its hefty annual fee is $450, some families may find its benefits worthwhile. First, you get a Hilton Diamond status, the hotel's top-tier status. With this, you'll get free breakfast and be eligible for suite upgrades worldwide. You'll even get baggage insurance, rental car insurance, and a priority pass membership so you get lounge access! Plus, the card has a $250 resort credit for luxury resorts like Waldorf Astoria, and a $250 airline fee credit. If you're able to use both of those every year, you've easily offset the annual fee. Free weekend night certificates are eligible at almost any Hilton worldwide. Free breakfast, free nights, potential suite upgrades, travel insurance, and lounge access all for $450 is a pretty nicely packaged perk for family travels!
2 Years of Unlimited Buy-One-Get-One-Free Travel
Buy-one-get-one-free-travel may be the best way for families to use credit cards to save on vacations. For example, Southwest offers its frequent fliers the ability to earn the Southwest Companion Pass. With a Companion Pass, your named companion can fly on any ticket you book for yourself and just pay taxes and fees. If you time it right, you can earn the Companion Pass for up to two years. For a family of four, both parents could earn the Companion Pass and name their children as their companions. Now, you only have to buy 2 tickets for your family, the other 2 come along for just taxes and fees!
To earn the Companion Pass you'll need to open one personal and one business Southwest credit card late in the year. Then, wait until January of the next year to finish the minimum spend. Your family will have it for up to 2 years as a result. Though there's a good bit of strategy with the Companion Pass, it ultimately pays off for frequent flyers. Over at 10xTravel, though, we do our best to give you every piece of information you need. Most of the staff get the Companion Pass as frequently as we can. It is just that good of a deal for family travel! It is definitely worth consideration when choosing a travel rewards credit card.
A Card Complimentary To Your Favorite Airline
Most large groups pay exorbitant baggage fees when flying. This is why many families flock to Southwest or other trusted airlines. Paying $25 or more per bag adds up quickly! If you're an airline loyalist, however, definitely consider getting a credit card complimentary to your favorite airline. Every major domestic airline has a credit card: Delta, United, American, Alaska, etc. One perk is that guests traveling on the same itinerary get their first bag free. While most of these cards carry a $95 annual fee, a family of four each will receive immediate savings on their first round-trip ticket. Though this may not seem like the biggest benefit initially, consider the possible stress-relief. Never worry about overpacking one or two bags so you can save on the luggage fees! Everyone gets their own bag and is responsible for their own items (a real benefit for families with older kids!) .
Happy Travels!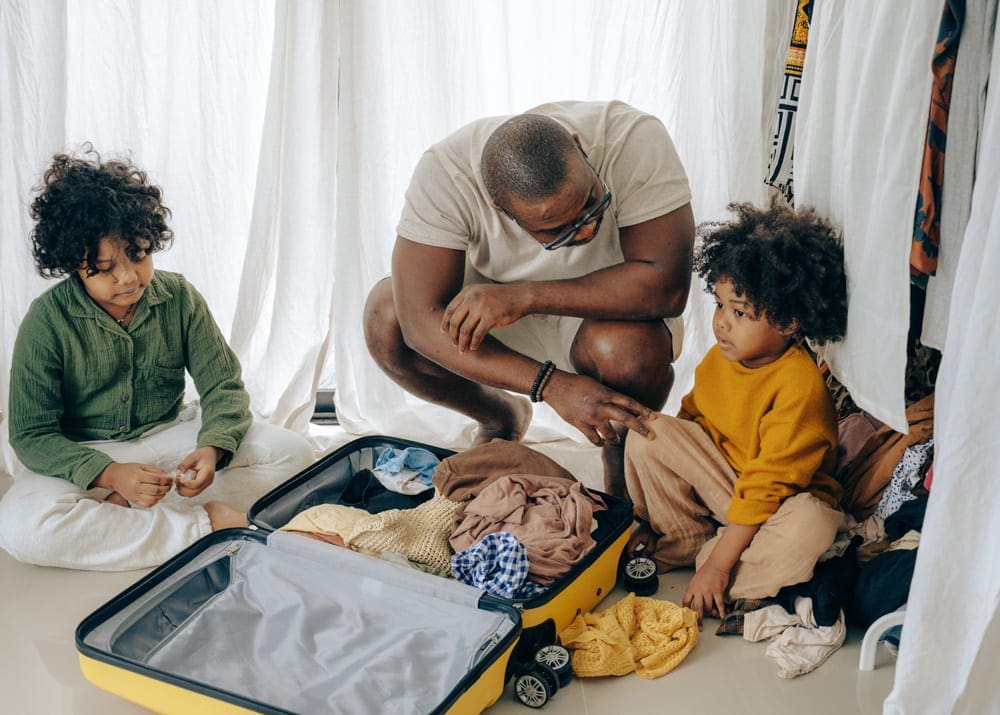 Whether your family chooses to pursue one strategy listed here or everything I've mentioned, I hope you see the value that adding credit cards can give for family travel. Between looking to save on travel insurance, earn the Companion Pass, or earn points to travel for free, there's a credit card perk out there that will help save you and your family money on your future travels! I hope this list helps you in choosing a travel rewards credit card that meets the needs of your family.
Fall & Winter Offers. Book Now & Save! Atlantis Bahamas
Written by Families Love Travel Contributor, Travis Cormier.
Travis became addicted to travel after his first international trip to Nicaragua in 2016. He wanted to travel more but didn't want to pay for it. He found points and miles and hasn't paid cash for a trip since. Find more from Travis at 10xTravel or on Instagram @10xTravelBlog
READ NEXT:
How To Purchase Travel Insurance For Families
12 Best Airlines For Kids – International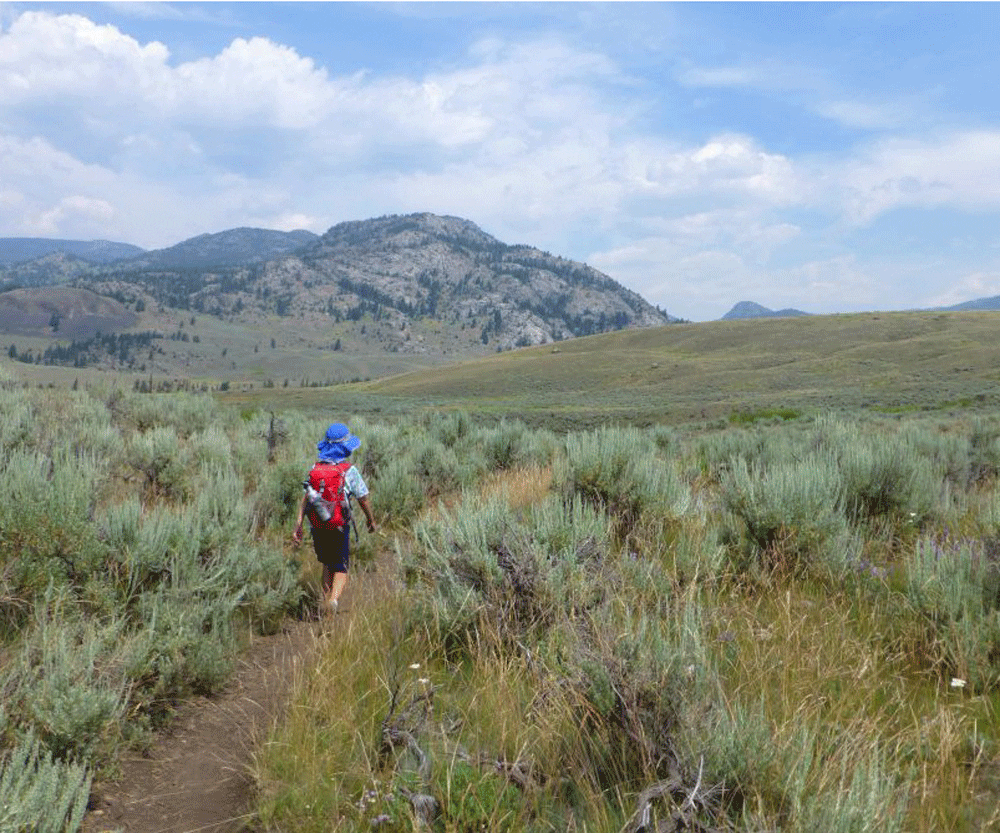 Everyone knows that Yellowstone National Park makes for a classic family vacation. Strolling the boardwalks...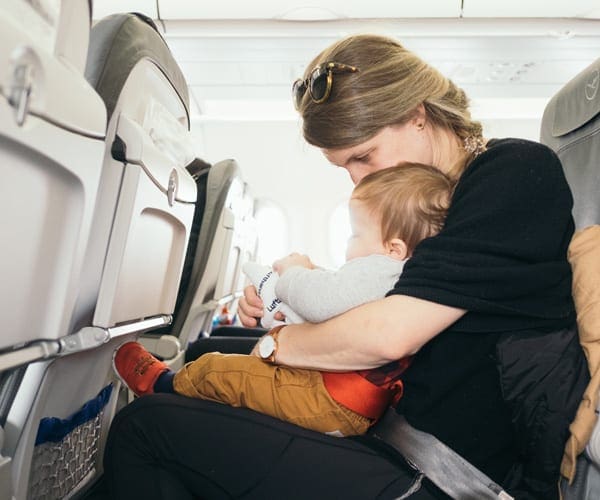 Families Who Love To Travel contributor Meghan Oaks provides her 10 best tips for your...