Coronavirus restrictions are now lifting across the country, which means increased questions about travel. As such, we have seen many questions and discussions about domestic travel in our Facebook group. Families Love Travel believes families need to make the best decision for themselves regarding travel at this time. We particularly encourage you to know the legal requirements and recommendations made by each state and community before planning travel. Plus, Mayo Clinic offers expert advice about traveling during the coronavirus, including travel that includes flying. Note: we are not medical experts, simply experienced travelers who want to provide tips, ideas, and suggestions for your adventures! We've compiled this article on Coronavirus Travel Tips For Families to help you make an informed decision about traveling during this time.
Many families who are traveling now are staying closer to home and often driving rather than flying. Whether you choose to hit the road, find yourself in a situation where you must travel, or are simply saving tips for future vacations, here are our Coronavirus Travel Tips for Families! We hope you find them helpful for traveling in a COVID-19 world.
Coronavirus Travel Research Tips for Families
Whatever restrictions are enforced where you live, chances are they will be different at your destination. Check out the coronavirus situation at your destination using AAA's interactive map. If you are driving, consider looking at the CDC's map of cases. Here, you can see a breakdown by county across the United States. It's hard to schedule bathroom breaks with kids. Knowing the situation in towns along your route will provide you the necessary information about the safest places to stop.
Research should also include knowing what your accommodations expect of guests, their cleaning protocols, as well as mask requirements within the area. Families should also know what attractions, restaurants, or other businesses are open before departing. Don't be surprised upon arrival! Additionally, be sure to contact your health insurance provider. It is important to know what they do and do not cover at the end destination and along the way. Finally, develop a backup plan with your family before you go. Discuss what you will do if the hotel doesn't meet your standards. Or, what will happen if someone gets sick? Additionally, what will you do if policies change shortly before departure or en route, etc?
Coronavirus Travel Packing Tips for Families
Strategic packing is essential to smooth travel during the COVID-19 era. During this time, families will need to pack additional items to mitigate the risk of contamination, as well as to meet legal requirements or expectations depending on where you are traveling. Know that policies will vary by city, state, business, etc. Families must do their research before departing to know what is expected and/or required of travelers. Below, we'll outline a few helpful packing recommendations, definitely one of the most critical Coronavirus travel tips for families!
Bring Sanitizing and Healthcare Products
Wiping surfaces, washing hands for 20 seconds, and using hand sanitizer has become the new norm! Even though you're heading away from home, do not relax the sanitization steps that have become your routine by now. Pack hand sanitizer, disinfectant wipes, and disinfectant spray – you never know when you may need them! Wipe down the handles of gas pumps, transfer purchased food into your own containers, and wash your hands or use hand sanitizer after touching other surfaces.
Additionally, before you book a hotel, talk with the staff to understand the cleaning protocols they are currently using. Can they do contactless check-in and check-out? Do staff members wear masks? Do they clean rooms during the stay? (If not, can you request a clean if you want one?) Also, don't forget your first-aid kit! It's always a great idea to travel with a supply of pain reliever, allergy medicine, and medicine to relieve upset stomachs. Plus, pack a thermometer. This way you can check anyone's temperatures, if needed. Try these travel-friendly sanitizing products from EO!
Pack Masks
Masks are another must-pack right now! Bring a mask (or a few) for each person in your family over the age of two. Yes! Masks may feel hot and uncomfortable, but in some areas, businesses require their use by all guests. This may include children. The World Health Organization actually recommends wearing masks and emphasizes their importance when social distancing cannot be followed. Keep masks sanitary by switching them out or washing them every day. Keeping masks clean or using fresh masks will protect against the spread of COVID-19. Pack a little detergent bottle in your bag. This way, you have the option to wash out masks when your family stops for the night. If you are looking for kid-friendly masks for your trip, try these kid's masks from Mask Buddy!
Bring Extra Drinking Water
Experienced travelers know it's a good idea to bring bottles of water on a road trip. Now, bringing water is even more important when traveling! Of course, every state and even local area is different, but there are parts of the country where it's not permissible to provide water along with a meal. Drinking fountains in public spaces are likely to be turned off. In addition, hotels who often provide bottles of water to guests upon check-in may have suspended this perk. We all want to make efforts to be environmentally-friendly, and one option is to bring along reusable water bottles and purchase a large container of water from a grocery store to distribute.
Don't Forget Snacks
Who doesn't love some snacks? In general, snacks are an important item on a road trip packing list – especially when traveling with kids! This is especially true during family travel now. When on the road, you may not want to stop at restaurants or gas stations along the way unless absolutely necessary. Even if you do stop, businesses may have limited hours and may not have your family's favorite products in stock. As parents, we know the importance of having food on hand to keep the kids (not to mention parents) from becoming hangry! If you have a favorite food item, then make sure you bring it along to make the process easier.
Prepare to Picnic
Many restaurants are not open to dine-in. This means take-out or delivery may be your only option for meals. Families should be prepared to picnic, eat in their hotel rooms, and/or eat outside for most of the trip. Due to this, you may find yourself using dozens of plastic forks and spoons. If you'd like a more environmentally- friendly approach, consider packing a reusable set of cutlery for each family member. And if restaurants are closed or only partially open, seating options are likely to be limited. Your family can turn this into a fun opportunity to have picnics along the way. Be prepared by bringing along a large picnic blanket, as well as bag chairs to make meals on the go easier. There are so many great parks across the country. Scout out a nearby space and enjoy your meals outdoors!
Be Aware of Inconsistencies
One of the greatest things about traveling cross-country and patronizing familiar brands is knowing what you're going to get. From hotel brands to restaurant chains, companies work hard to provide a reliable experience no matter where you go. As you'll soon discover when traveling with your family during the coronavirus pandemic, however, brand consistency is currently lacking. What may be true in one location is not necessarily true in another. One example of this is with regard to breakfast. Hotels that normally offer a hot breakfast may provide a bagged option, credit at an onsite restaurant, or may no longer offer breakfast to guests at all. Many corporate offices have issued guidelines, but traveler experience has shown these aren't always implemented. Be prepared and flexible when arriving at a destination because local operating policies may be different than promised!
Discuss the Plan as a Family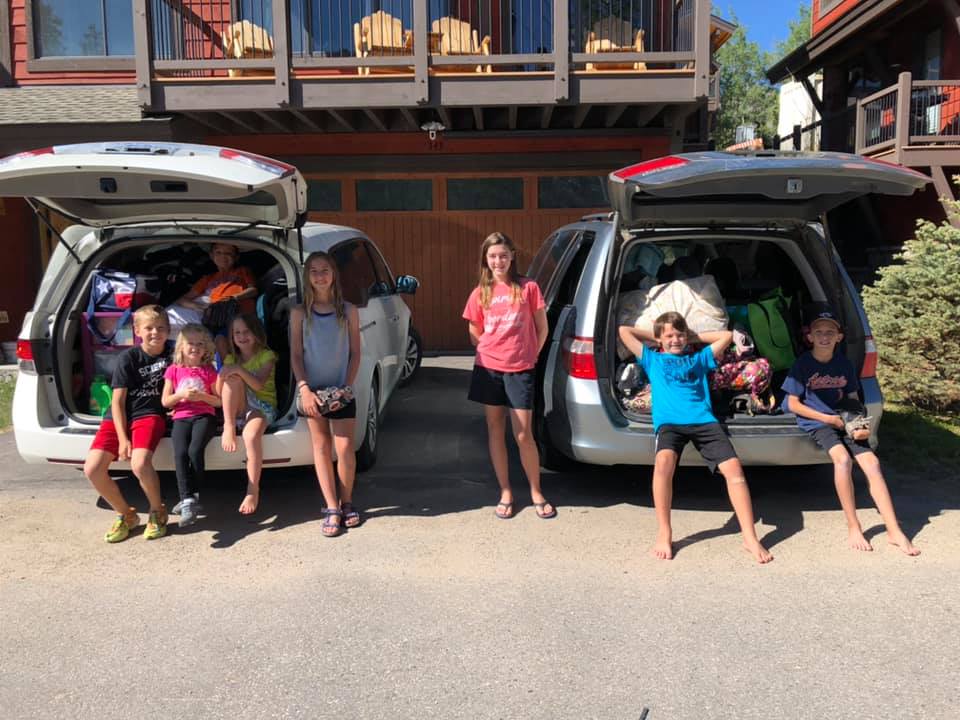 When your family is traveling, it is nearly impossible to avoid public spaces. There are rest stops, elevators, lobbies, and restaurants just to name a few. Each of these spaces brings along different risks and important precautions. Talk through your coronavirus strategy in these places with your family before you go. Things to consider include: Will you wear masks when going for a restroom break? If there is an elevator, will you use it, or take the stairs? When you receive packaging from a restaurant will you sanitize it first? If you have little kids, you'll want to remind them to not touch surfaces and prepare them for the possibility that they may have to wear a mask. Discussing the plan as a family may be one of the most important Coronavirus travel tips for families.
Practice Compassion
Whatever your family's coronavirus quarantine experience has or hasn't looked like, chances are it is different than that of the locals on your trip. You may not be accustomed to wearing a mask in public spaces. However, it may be a requirement in your travel destination or along the way. This could also seem reversed. When you arrive, no one may be wearing a mask, or practicing social distancing. It's important to be sensitive to the convictions and practices of others, just as you would be when traveling to another culture. Continue to stay safe, follow the precautions your family has chosen, and be mindful of the people you encounter along the way.
Safe & Happy Travels!
Whenever you find yourself back out on the road, we hope these Coronavirus Travel Tips for Families are helpful! We also hope you've gained ideas on how to keep your family safe during this new era of traveling. Traveling anytime with kids is an adventure, so be sure to also check out these 7 Tips for Staying Sane on Family Road Trips!
A special thank you to the Families Who Love to Travel Facebook community who submitted photographs and tips to this list of coronavirus travel tips for families. Families Who Love To Travel is a group of amazing families who love adventure and exploring through travel. Join the Facebook community, follow us on Instagram, and find us on Pinterest to connect with other families who love the unique experiences travel has to offer!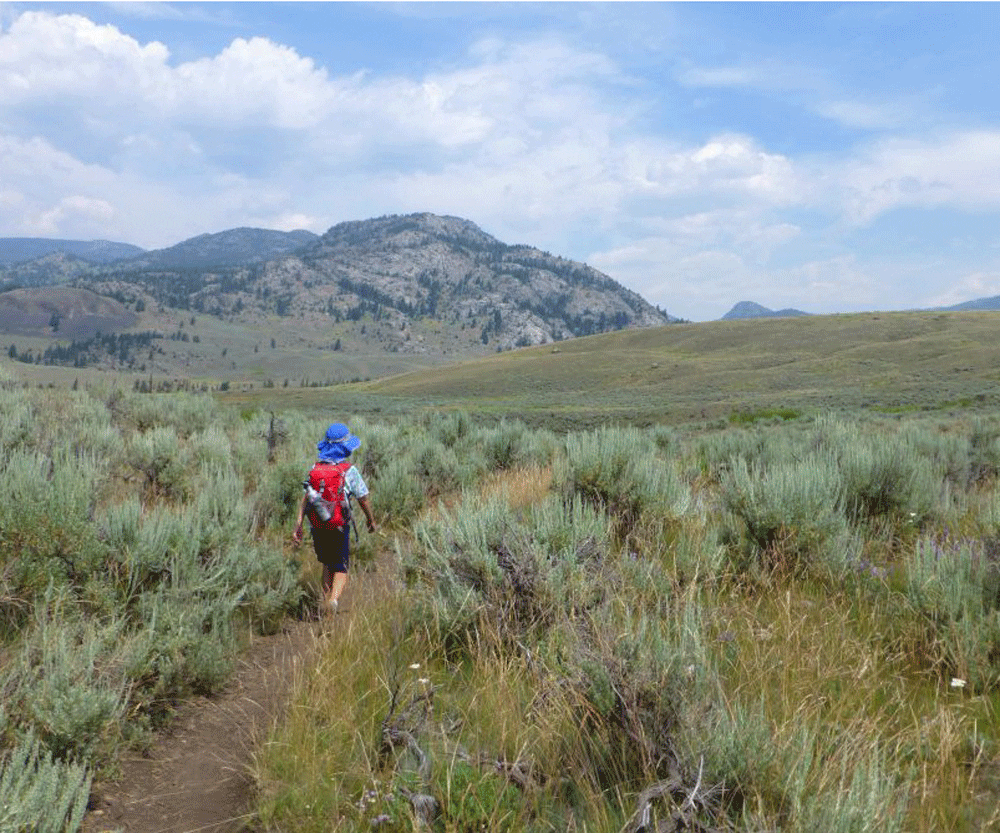 Everyone knows that Yellowstone National Park makes for a classic family vacation. Strolling the boardwalks...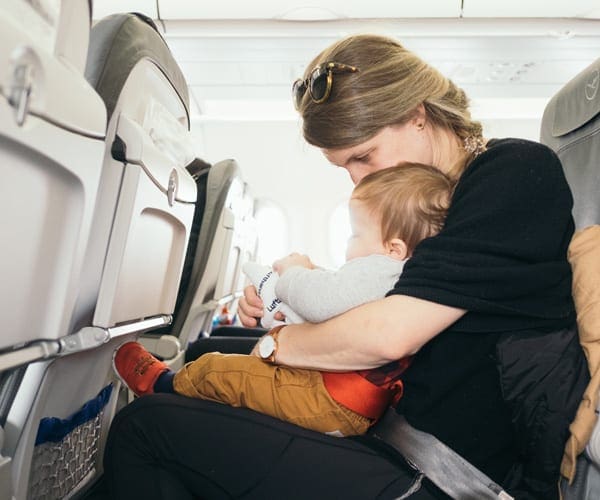 Families Who Love To Travel contributor Meghan Oaks provides her 10 best tips for your...