By Kate Jensen

We traveled on a Costa Rica family trip in February of 2019. The group included my 65 year old mother, my sister and her three kids (ages 16, 11, 8), my husband, and our two kids (ages 6 and 4). We stuck to a very typical one week itinerary for our Costa Rica family trip. I have some great tips that will make travel with kids in Costa Rica fun and easy.
Getting There
Firstly, we booked flights into San Jose and stayed close to the airport, so that everyone would be able to have a good night's sleep before traveling even more the next day. I recommend the Hampton Inn. While it's certainly not high up there in terms of unique lodging or authentic vibe, the free shuttle from the airport was fast and easy. The rooms were comfortable and the breakfast was very good (and included in the room rate). The only issue: the outdoor pool was very cold. My family loves nothing more than a good pool, and even our group was only able to quickly jump in and out. We then had a private shuttle pick our group up at the Hampton Inn and traveled to the La Fortuna/Arenal area (about a 2 1⁄2-3 hour trip). We used Costa Rica Driver.
I would have everyone in your group take Dramamine (or Bonine, the non-drowsy version). I am prone to getting carsick so I knew I would need it, but most of our group felt sick on the windy roads between San Jose and La Fortuna. Beautiful drive though!
Where to Stay
We stayed for 3 nights at Los Lagos Resort/Hotel. Los Lagos is located right at the base of Arenal Volcano, a few minutes outside La Fortuna. The grounds were beautiful, and the view of the volcano spectacular. Because of the proximity to the volcano, there were natural hot springs onsite. The pool area was awesome — I believe there were 11 pools, all of varying temperatures. They were clean and well-maintained. The kids could have spent all day in them!
One of the biggest draws of the resort is that they have so many activities right on site. If you are traveling with a big group of varying ages, it's perfect, as some can do ziplining while others hang at the pool, and so on.
My mom, sister, and myself splurged on a massage at the spa, which had a series of open air private rooms that feel like you were in the middle of the rainforest. Beautiful!
In terms of food, we had our awesome driver stop at a grocery store on our way to Los Lagos for snacks for the kids, to keep in the rooms. Not having a car, we were pretty tied to the hotel for food, but we found both the main restaurant and the pool bar/restaurant to be adequate for our needs. Breakfast was included in our room rates, and was good. Fresh fruit, eggs, gallo pinto (you will quickly learn what that is — yum!), toast, very standard buffet spread. The restaurant was open air and quite pretty. Dinner was expensive, but salads were good — and they offered options for picky kids (pasta, chicken, etc.). We ate lunch at the pool bar every day — cheaper and good for kids who don't want to leave the water for long! We did venture into La Fortuna for dinner one night, but with the cost of the taxi ride, we did not save money by dining there. (Although I do recommend getting out and going into town at least once.)
Now, here is my most important advice in this post: if you stay at Los Lagos and you have small kids, you MUST try to get the Superior Rooms that are close to the reception/restaurant/pool/spa area. There is only one building around there, including rooms 403, 404, and 405. Those rooms are on the second floor of a two story building, with balconies that had perfect views of the volcano. The rooms are huge and have 2 queen beds. No bathtub, but the shower was walk-in, and very big — you can comfortably be in there helping multiple kids rinse off easily. We thought that the rooms were great, and it was very helpful to be in that location, rather than further away. I didn't mind not having constant wifi access, but if you need to stay plugged in 24/7, don't stay here. In all, we had a fabulous experience.
Favorite Activities
Some of us did the horseback riding excursion. The barn is very close to the central area of the property. The horses looked very healthy; they were beautiful. My only disclaimer is that the excursion takes you from the barn to the volcano observatory, and some sections of the trail are steep/hilly. Our 8 and 6 year olds were nervous. My sister and I were too! If you are a novice rider with little experience, like us, just be warned that it can be a little scary. I did think that it was a beautiful ride though. The ziplining excursion was great (and again, right on site). But be aware: if you have ziplined in other countries (as I have) that the Costa Rican ziplines are made of carbon material and very fast! Fun, though.
Because of my mom's mobility issues and the ages of some of the kids, we did not venture to La Fortuna's waterfall, but I did take a taxi to Mistico Hanging Bridges Park and got back to my "solo traveler" roots with a relaxing trip by myself around the park. Beautiful! (And I made a mental note to try to plan an excursion to a place where I can get some solo travel time in during future trips!)
Jungle Creek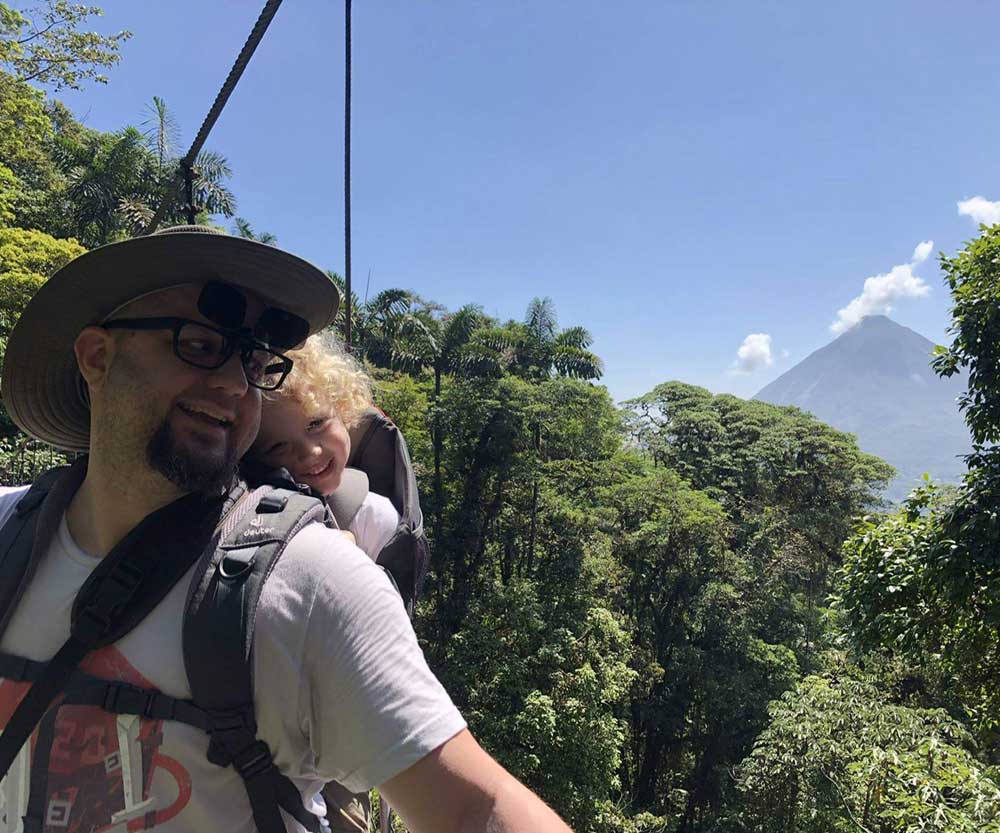 On day four in Costa Rica, we were picked up by another great driver from Costa Rica Driver. We traveled from Los Lagos to Manuel Antonio, on the Pacific coast. The drive took about five hours, with a brief stop. Lots to look at out the window, though! We did a bigger grocery run in Quepos, close to our accommodations, to pick up food, as we had kitchens in our next place.
We soon arrived at Jungle Creek, our home for four nights in the area. Paula, the owner, was absolutely fantastic. She really cares about the property and wants you to have a great stay. She lives on site, and was available to help with anything, from booking excursions to lending a cooler for the beach. In fact, she can help book excursions before you arrive. We did that so we didn't have to hem and haw about what we were doing every day.
There are four villas on the property. Alma Pacifica is the largest villa, with 3 bedrooms, 2 bathrooms, kitchen, living room, and washer/dryer. There are AC units in all rooms. Sliding doors open out to the pool/deck area. The beds are comfortable, TV has cable and DVD player — great for downtime for kids. The kitchen is fully stocked with anything you might need for cooking/meal prep. She also has a cute welcome basket with coffee, snacks, and fruit. The fridge has a water/ice machine in it, which was awesome! The pool is very small but the kids loved it, and the deck area was spacious with lots of seating for dining and lounging. There is also a grill right outside.
We saw howler monkeys, macaws, and all sorts of wildlife right from the deck! Because of our group size and multi-family travel, we also booked the villa right below Alma Pacifica called Dos Palmas. It is a two-bedroom, one bathroom apartment with a cute kitchen/living area. Perfect for my family of four. The king bed in the master bedroom was super comfy. The second bedroom has a double bed and a murphy bed. The only two issues with this villa to be aware of: there are AC units in the two bedrooms but not the kitchen/living area and bathroom. So we didn't spend much time in there except for sleeping. We were always upstairs with the rest of our crew in Alma Pacifica. It got kind of musty/mildewy smelling at times in Dos Palmas, but we still really loved the space, and the smell would dissipate with the bedroom AC units and dehumidifier on. There were two other villas — a studio and another two bedroom, but we didn't go in those. You do share the pool/deck area with all villas, so if you don't want to share a space with others, this property is not for you. We didn't mind at all though. 
Manuel Antonio
Getting around Manuel Antonio area:
Jungle Creek is located off the main road between Quepos and Manuel Antonio, and there's a local bus that runs in between each place. The bus is cheap and easy, but the road is very busy with no sidewalks. We did it once but ended up taking taxis for the rest of the time because we were concerned about walking/crossing the busy street with young kids.
Uber has come to Manuel Antonio. As of February 2019, they only had seven cars, but they were half the cost of taxis. If you can access wifi, it's a good option. However, taxis were plentiful and easy to call, and even hail. There were a few minivan taxis that fit our whole group of nine. Also, most excursions will include pick up and drop off to your hotel.
Excursions in the Manuel Antonio area:
Because we did ziplining, horseback riding, and activities like that in the Arenal area, we focused on beach and national park time in Manuel Antonio. We had the BEST guide on our trip to Manuel Antonio National Park. His name is Michael Araya and you can email him at naturalist.michael@gmail.com. He was AMAZING.
You should know that the park is SO crowded and it can be very annoying to get around without a guide. All the reviews say this, and it's true — you really can't see wildlife without a guide and use of their awesome telescopes. Michael was so knowledgeable and super patient. He was great with the kids, and with my mom, who had some issues with the heat and walking. He knew just when to stop for breaks and hand out fruit and water — and made sure that all the kids saw the animals. I can't recommend him enough. We are still in touch and hope to take him around NYC when he visits next year! I don't think that I would have enjoyed myself at all in that park without Michael — I prefer to hike and explore uncrowded places when I want to experience nature, but with my particular group, this experience was the best option to fit our needs. The beach there was definitely beautiful and Michael gave us as much time as we wanted at the beach to take a swim and have lunch. You can bring sandwiches, but not chips or anything like that. Michael provides bottles of water and delicious fruit for snacks.
Beach Day
In terms of other excursions in the Manuel Antonio area, we wanted to have one chill beach day with nothing else planned. We picked Playa Biesanz. The easiest way to get there (unless you have your own car) is by taxi. Taxis also regularly drive by there at the end of the day, so it's easy to return. You walk down a well marked path, and will arrive at a beautiful cove. It's really lovely. There are no waves, so it was nice for our younger ones (but if you like surfing, definitely go to another beach). There are guys who rent out chairs and umbrellas there. Beware of ordering food from them: we made the mistake of ordering sandwiches. They were not good. The kids didn't eat them at all, and they charged us a lot for them! Bring a picnic instead! The chairs were a good deal though. Also, you can rent kayaks and paddle boards which we loved. The jungle comes right up to the beach, and we saw a sloth and monkeys right overhead. So fun! In all, a great beach day.

Our last day was spent exploring Quepos in the morning and then going on a Catamaran excursion in the afternoon/early evening. Paula at Jungle Creek helped us book with Sunset Sails and we had a great experience. It was a smaller boat, fun, but not like a "party boat cruise" experience. I have had the good fortune to have snorkeled quite a bit, and the snorkeling was NOT good. As long as you are prepared for that, I would recommend! The sunset was beautiful.
Leaving Costa Rica
On the last morning, our first driver from Costa Rica Drivers picked us up and we had an easy trip back to San Jose to overnight there near the airport and catch early flights.
What a trip! All of us want to return to Costa Rica. It was such a great week.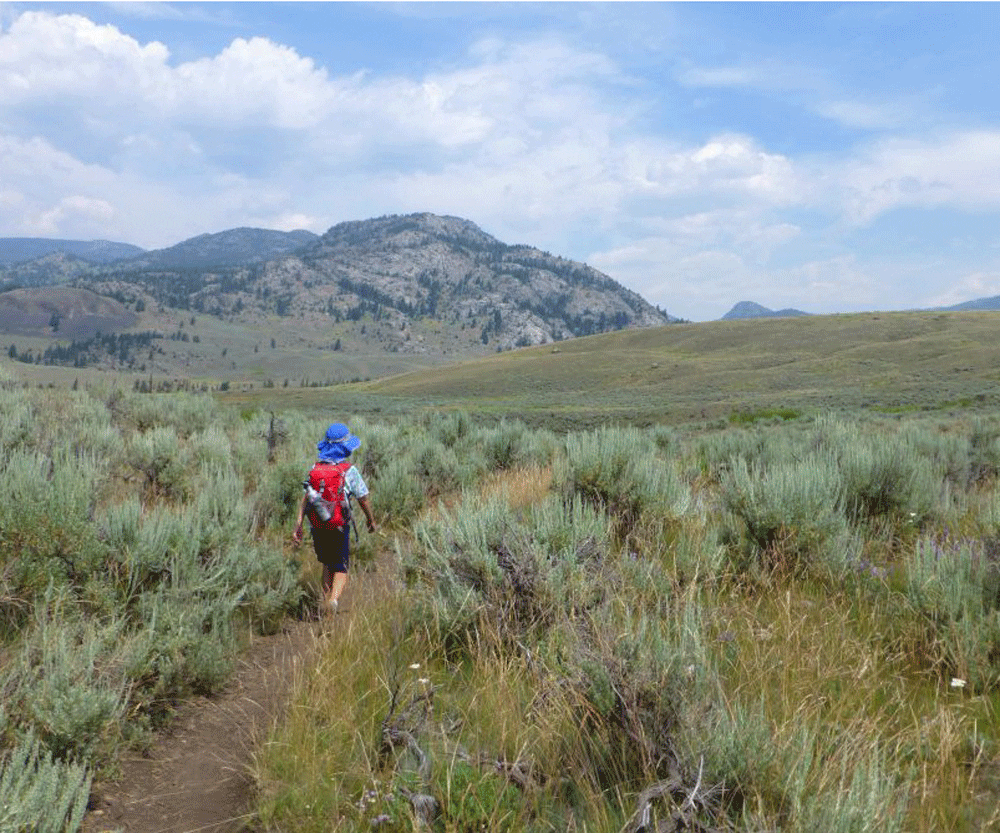 Everyone knows that Yellowstone National Park makes for a classic family vacation. Strolling the boardwalks...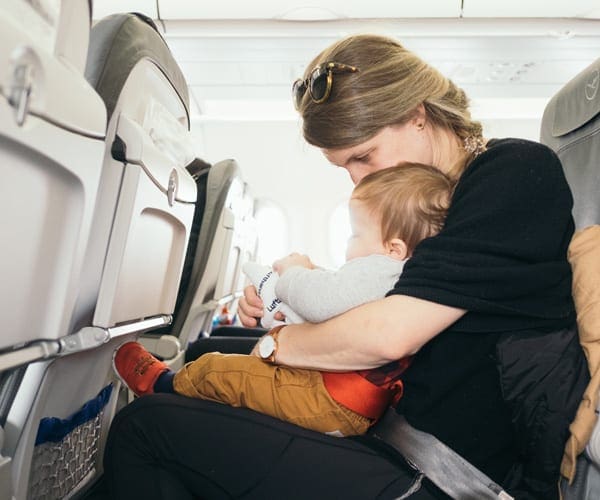 Families Who Love To Travel contributor Meghan Oaks provides her 10 best tips for your...