If you want to know all about Costa Rica with kids, there's some important information you should read first. From the local currency to health information, the official language, and even babysitting services, it's important to do proper research on your vacation destination before booking your trip. Finding all the information in one place can be tricky, though, which is why we've compiled a list of things to know before visiting Costa Rica, including important information for you to reference. Plus, stay tuned until the end, since we also include things to do in Costa Rica with kids and the best hotels in Costa Rica for families. Keep reading for all about visiting Costa Rica for families!
At a Glance
Before you visit Costa Rica with kids, you should learn the basics. Keep reading to learn all about Costa Rica with kids, including local currency, visa information, and more.
Click here to find 15 Amazing Things to Do in Costa Rica with Kids!
Local Currency & Time
Wondering all about the Costa Rica local currency and how families can get the best currency exchange rates? The currency in Costa Rica is the Costa Rican Colón. Many parts of the country widely accept it. They accept most credit cards and traveler's checks as well. In case you need help figuring out how much money to bring with you, use this handy currency converter. Costa Rica operates 6 hours behind Eastern Time, in GMT- 6. Click here to see Costa Rica's current time.
Official Language & Visa Information
Spanish is the official language of Costa Rica. Other languages spoken are English, Creole, and some Indian languages. All official business and major newspapers are in Spanish, whereas people speak English in areas frequented by tourists. If you're planning an extended trip to Costa Rica and have a non-EU passport, you may also need to research obtaining a VISA before your visit. To learn all about the VISA policy in Costa Rica for families, click here.
Power/Standard Voltage
In Costa Rica, the standard voltage is 110 Volts and 60 cycles. There are two associated plug types used here: plug A and plug B. Plug type A is the plug that has two flat parallel pins and type B has two flat parallel pins and a grounding pin. You can typically use the same equipment if the standard voltage in your country is between 110-127 V (as in the U.S., Canada, and most South American countries.)
Local Weather
Knowing about the Costa Rica climate will be helpful before you depart. The weather in Costa Rica is just as varied as in the country itself. Although Costa Rica is unequivocally tropical, it can be divided into several climatic zones, each of which has different characteristics.
The main reason for the diversity in Costa Rica's weather is the many elevations found in it. For example, Monteverde's highlands are misty, cold, and foggy year-round, while Guanacaste has a dry warm climate as it's located on the country's lowlands. The Central Valley has perhaps the best climate in Costa Rica, since its average temperature is 22°C (71°F) and is constantly cooled by the coastal breeze. Check the current forecast on Accuweather. If you need more help planning your Costa Rica vacation with kids, feel free to check out Costa Rica's official tourism website for more information.
Health Information
Having the right information about health and safety is an important part of visiting Costa Rica with kids. If your children have allergies, might need medical attention, etc., be sure to keep this important information in mind.
Vaccinations, Health Tips, & Hospitals
Visiting Costa Rica with young ones? Remember to check if your child has all the correct shots and vaccines. For a complete list of the recommended vaccines and more health information on visiting Costa Rica, including COVID-19 warnings and regulations, visit the official CDC website. It's always better to be safe than sorry, so you should also check out hospitals near your vacation destination just in case.
COVID-19 Guidelines & Vaccination Information
If you're planning a trip to Costa Rica soon, you're probably wondering about Costa Rica's COVID-19 guidelines. As of February 20, Costa Rica has no travel restrictions or requirements at this time. Please check the Consulate website to keep up-to-date on Costa Rica's stay-at-home orders. We suggest making sure you're fully vaccinated before traveling to Costa Rica with kids. For vaccination information, click here.
Emergency Services
In case of an emergency, keep these numbers handy during your trip to Costa Rica with kids, as this is very important information.
Police, Fire Department, Ambulance
Having safety contacts is a critical component of knowing all about Costa Rica with kids. Need police assistance in Costa Rica? Call 911. In case of a fire in Costa Rica, you can also contact the fire department by calling 911. You can also call 911 to reach an ambulance in Costa Rica.
Safety Issues
If you're visiting with your kids and want to know all about your destination, you're probably wondering: is Costa Rica safe for families? The answer is yes! It's important to know that security in Costa Rica is still developing. Petty theft (pickpocketing around tourist areas/on public transport) definitely happens. Costa Rica is overall very safe to travel to. Even though it's sometimes dangerous, the criminal activities that occur only apply to rougher parts of the city, which tourists rarely frequent. You can review the current Costa Rica Travel Advisory here.
Costa Rica for Kids
Visiting Costa Rica with kids brings its own set of challenges. Keep reading for comprehensive information on babysitting services, baby gear rentals, etc.
Babysitting Services & Baby Gear Rentals
Looking for a romantic evening alone in Costa Rica? Luckily, you'll find plenty of babysitting services throughout the city in your search to learn all about Costa Rica with kids. We suggest Sunshine Babysitters and Costa Kids.
If you've left your baby gear at home, don't worry! There are plenty of places to find baby gear in Costa Rica. Take a look at Tico Friends Baby Equipment Rentals or My Baby Vacation Cr. Certainly, this is helpful information for parents wanting to learn all about Costa Rica with kids.
Transportation
Transportation is another thing to consider when vacationing in Costa Rica with kids. Whether you need information about car seats or all about local airlines in Costa Rica for families, you've come to the right place.
Car Seat Laws
If you plan to ride in a car, car seats are legally required in Costa Rica for infants and children up to a certain height and weight, and boosters are required for larger children. By law, car seats or booster seats are mandatory for children 12 and under, up to 57 inches/145 cm or 79 pounds/36 kg.
Here are the specific laws: Infants up to one year (up to 28.5 pounds/13 kg or 29.5 inches/75 cm) must use a rear-facing car seat in the middle seat. Babies and children ages 1-4 (20-40 pounds/9-18 kg or up to 43 inches/110 cm) must use a front-facing one in the middle seat. If you have more than one child, the one who weighs less should be in the middle and the other behind the passenger seat.
Children ages 4-6 (33-55 pounds/15-25 kg or up to 57 inches/145 cm) need a booster seat with a back. Children ages 6-12 (48.5-79 pounds/22-36 kg or up to 57 inches/145 cm) need a booster seat without a back.
Transportation Services
To get around Costa Rica, take a taxi or bus. Taxis are safe, reliable, and easy to call city-wide or flag down at hotels and on major roads. Always Take an Official Taxi. In Costa Rica, taxis are RED and they have a yellow light on the top and a yellow triangle. When you land at the San Jose Airport, you might see orange taxis, instead of red. This group of taxis is exclusive to the airport. You can also use Uber here in Costa Rica. Always remember to keep the meter on!
In Costa Rica, all you need is a valid driver's license from your home country to operate a vehicle. Also, be sure to have your passport or a copy handy in case you get pulled over. There is no requirement for an international driver's license.
Buses In Costa Rica are privately owned. These private companies will operate in certain areas of the country and they set rates, stops, routes and times. They also have their own bus terminal, so you'll need to find out the bus company of the route you plan to take and find out where their terminal is. Some companies are Pulmitan, Tracopa, Tuasa, Grupo Blanco. Costa Ricans refer to bus companies as "Empresa X," which means X Company.
Local Airlines
Costa Rica International Airport (SFO) offers non-stop flights to more than 50 international cities on 45 international carriers. Costa Rica has U.S. pre-clearance for all passengers traveling to the United States, which allows flights from Costa Rica to enter the U.S. as domestic flights.
For more information on transportation in Costa Rica, click here.
Other Things to Know Before Visiting Costa Rica with Kids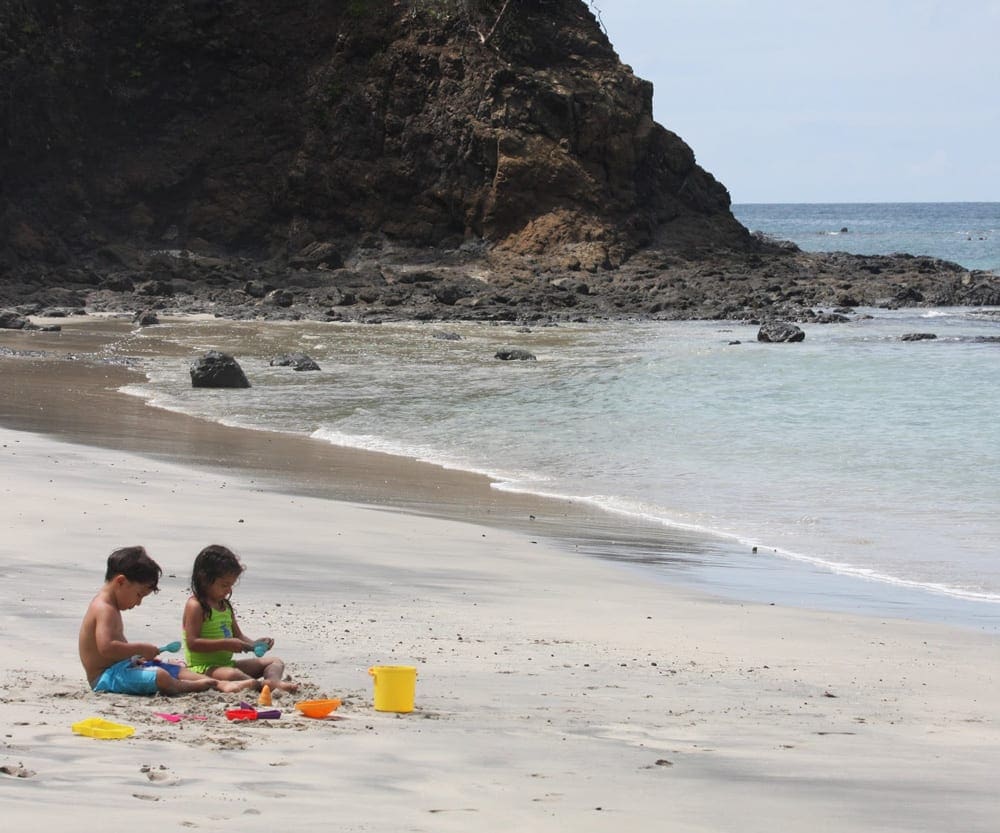 Searching for more tips on visiting Costa Rica with kids? Between tipping customs, important holidays, and other safety issues, there are still a few things left you should know. Keep reading to learn all about Costa Rica with kids!
Tipping Customs
Knowing all about tipping in Costa Rica can save families a lot of hassle. In Costa Rica, like many popular travel destinations, tips and gratuities are discretionary and dependent on the quality of service you've received. Sometimes it's appropriate to tip simply because it's customary – for example in a restaurant, hotel or cab. Elsewhere, tipping might not always be expected but is most certainly appreciated.
Important Holidays
If you're still searching for specific dates to visit Costa Rica, you may want to determine whether your vacation will fall on a public holiday. This can greatly diminish the number of attractions or points of interest you see, so it's important information to know about visiting Costa Rica. Check out this list of Costa Rica National Holidays for more information. Learning all about Costa Rica with kids includes planning around or for these fantastic local holidays!
Planning a trip to Costa Rica with young kids? Check out our Exciting One-Week Itinerary In Costa Rica With Young Kids!
Things to Do in Costa Rica with Kids
Once you've read our visiting Costa Rica with kids: important information, look up what to do. Costa Rica is a rugged, rainforested Central American country with coastlines in the Caribbean and Pacific. Though its capital, San Jose, is home to cultural institutions like the Pre-Columbian Gold Museum, Costa Rica is known for its beaches, volcanoes, and biodiversity. Roughly a quarter of its area comprises protected jungle, teeming with wildlife including spider monkeys and quetzal birds.
Visit Mistico Hanging Bridges Park to experience this biodiversity or soar through the treetops at the Arenal Ecoglide Park. Costa Rica is also renowned for its beautiful waterfalls, like La Fortuna Waterfall. Don't forget about the Arenal Volcano! Families who want to get up close and personal with nature should take a trip to Manuel Antonio National Park as well. Or, spot sea turtles at Tortuguero National Park! Knowing what to do when visiting is an important part of learning all about Costa Rica with kids!
Want local tips and personalized advice for your trip to Costa Rica? Connect with Jorge from Go Ask A Local! He's a local guide based near Arenal who works all over the country and offers trip planning consultations.
Look for tours in Manuel Antonio National Park with Getyourguide.com or Tortuguero National Park with Viator here!
Where to Stay in Costa Rica with Kids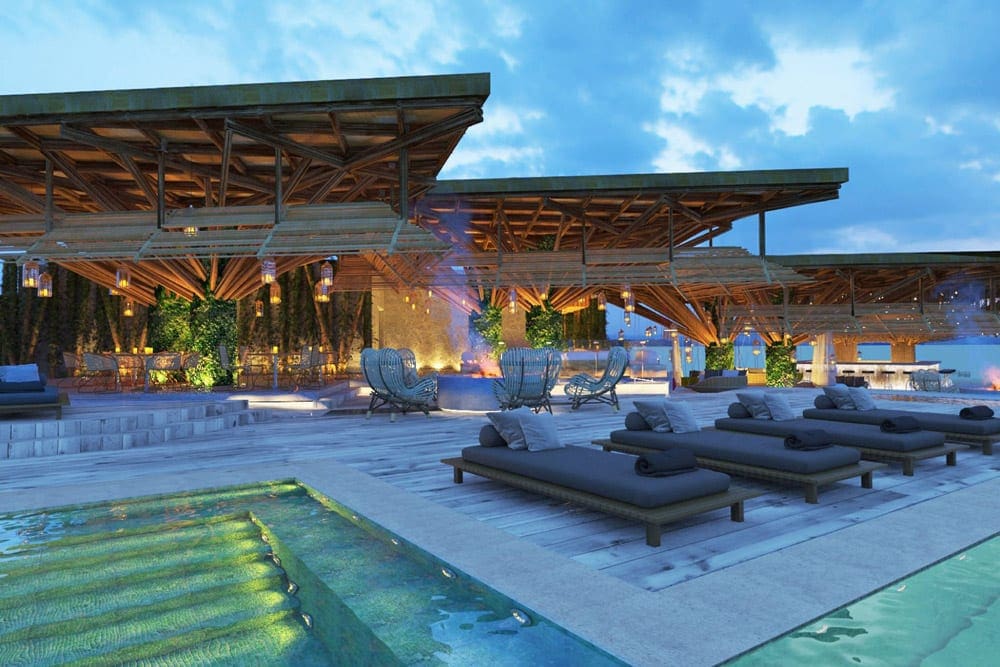 Looking for the best places to stay in Costa Rica with kids? Once you've learned all about Costa Rica with kids, it's time to decide on a place to stay. There are plenty of family-friendly resorts and hotels available around the country. If you prefer an all-inclusive option, you can consider The Westin Reserva Conchal, an All-Inclusive Golf Resort & Spa, the JW Marriott Resort & Spa, or the Hotel Riu Palace Costa Rica. The W Hotel Reserva Conchal, Four Seasons Resort Costa Rica at Peninsula Papagayo, and Andaz Costa Rica Resort at Peninsula Papagayo are other family-friendly options you can consider. Read more about them and other options in our article.
To continue learning all about Costa Rica with kids and where to stay, browse our list of the Best Costa Rica Resorts For A Family Vacation!
BOOK TOURS AND ACTIVITIES IN COSTA RICO:
*This post may contain affiliate links that may earn us a small commission, at no additional cost to you. Affiliate links in no way inform the hotels, sights, products, or other recommendations included in our articles.
Families Love Travel is not liable for any injuries and/or damages to persons or property occurring as a result of your vacations influenced by the suggestions on this website. We are not responsible for any information given on this website, such as recommendations for babysitting services, car rentals, or accommodations. All content provided is for informational and review purposes only. The information we provide is meant to make it easier for families to travel together and nothing more. Try the suggestions at your own risk.
READ MORE: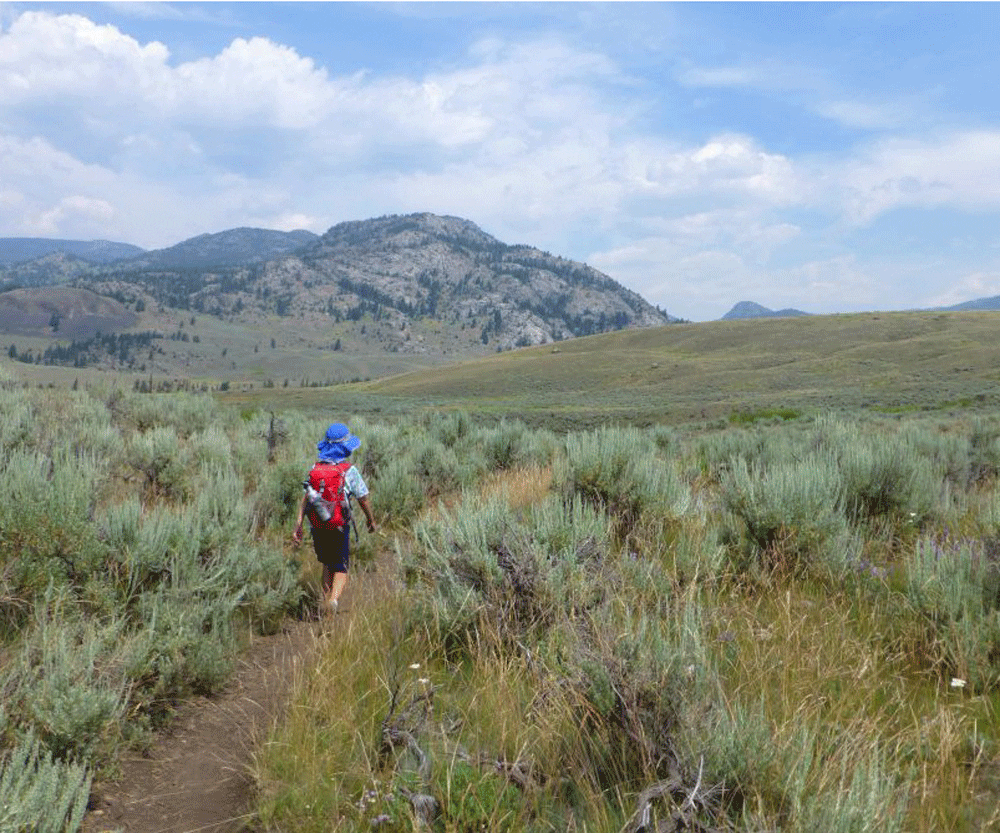 Everyone knows that Yellowstone National Park makes for a classic family vacation. Strolling the boardwalks...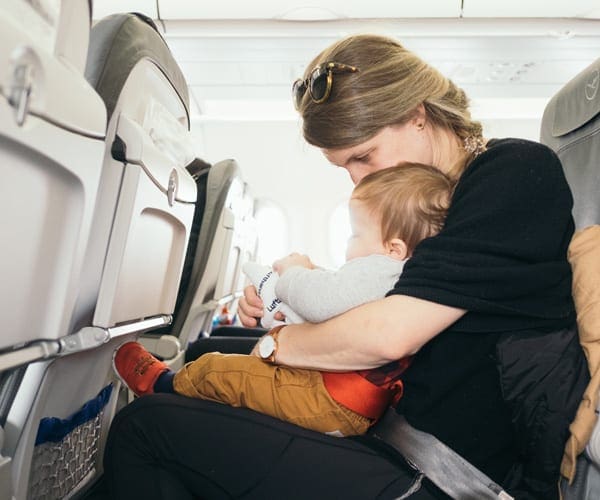 Families Who Love To Travel contributor Meghan Oaks provides her 10 best tips for your...