Traveling to Washington, DC can provide fun and meaningful ways for families with babies and toddlers to connect and explore. From historical landmarks to entertaining museums and lots of kid-friendly restaurants, there are plenty of sights to fill your itinerary with. Of course. DC is a big city, so if you need specific suggestions, we've put together some wonderful options to get you started. In this article, we break down the best spots for curious, young travelers across a five-day itinerary. Plus, we've also included where to stay in DC, and have accounted for plenty of time to nap and recharge. Continue reading for our 5-day DC Itinerary For Families With Babies and Toddlers! 
Day 1: Get the Lay of the Land
The first day of your 5-day DC itinerary for families with babies and toddlers should be spent getting a lay of the land. Whether you want to take a brief tour or explore a museum, we've rounded up some great options. Keep reading to find out more!
Before you depart for your trip to Washington DC with kids, purchase the Washington DC Sightseeing Pass to save money and help you plan your itinerary!
Look for tickets for tours and things to do in Washington DC with Viator or Getyourguide.com!
Old Town Trolley Tour
Get oriented in the nation's capital and see the major sites without tiring out little legs on a trolley tour of DC! This 90-minute, live-narrated tour hits the big highlights – from the Capitol Building to the White House to Arlington Cemetery. In fact, the tour boasts 100 points of interest! While there is a lot to take in along the way, the Old Town City Tour makes one stop near the Lincoln Memorial for families looking to build in some movement. Tickets are sold downtown, with children under 4 free; tours depart hourly every day. If you prefer, DC also offers a Hop-on Hop-off Bus and a Big Bus Tour.
Whether you grab lunch after the trolley tour or take in another sight, you'll find plenty of places to fill up hungry tummies in the Penn Quarter neighborhood. From Mediterranean cuisine at Zaytinya, tapas at Jaleo, and pizza at Pi Pizzeria to fast-casual at Shake Shack, there is something for every taste and budget. Want a sweet treat after dinner? Check out these Desserts Escapes: 17 Best Dessert Spots In DC For Families!
National Building Museum
Near the trolley depot, the National Building Museum's sweeping columns and grand spaces may be enough to awe you and your little one. Located right off Judiciary Square, this funky building dedicated to preserving the history of architecture is instantly recognizable.
One of the greatest aspects of this destination is the PLAY WORK BUILD exhibit, designed specifically for budding designers and engineers! Kids can view the museum's architectural toy collection (think: from Lincoln Logs to lesser-known building toys) for inspiration. Then, they can get building (and knocking down) through hands-on play with both virtual and real-life blocks. It's a great way to get them to collaborate with other kids, and a good learning experience too.
Day 2: Visit Museums Built for Kids
On day two of your DC itinerary for families with babies and toddlers, visit more kid-friendly museums! There are so many fantastic museums across the city, from history to hands-on exhibits and more. Here are some favorite options!
Need any ideas for tweens + teens? Read: Exciting Washington, DC Field Trip Itinerary For Families With Tweens And Teens
National Children's Museum
The National Children's Museum is one of the newest museums to make its way to Washington, DC. It's situated downtown, just a few minutes from the White House and within walking distance of other DC attractions on Pennsylvania Avenue. Exhibits offer something for every child under twelve years old. For example, Little Movers is a free-movement space for infants and toddlers, designed to help them build fine and gross motor skills. Or, Little Dreamers put kids in the pilot's seat to explore aviation- and weather-themed adventures! There's a reason this is one of the best Washington DC museums for infants and toddlers!
The museum operates with an hourly, timed-entry ticket system. As such, we recommend reserving your tickets in advance (walkup tickets are available on a first-come, first-served basis). For more tips to prepare for your visit, check out their website. The Ronald Reagan Building is a great spot to rest and grab lunch in the food court. Also, the National Children's Museum is housed there, which makes it a quick trip to fuel up!
National Postal Museum
Does your family love a good journey? Check out vintage planes, mail trucks, and mailboxes at the Smithsonian National Postal Museum, one of the best DC museums for young kids! Located on DC's East End, it's a little further than most downtown attractions and other museums, but worth venturing to nonetheless.
Here, your little ones and learn all about how the U.S. Postal Service came to be and serves us now. This reasonably sized museum makes it perfect for exploration with younger kids. It won't take you longer than an hour or two to see. Plus, most exhibits have an interactive element to keep your little ones entertained. Explore the Pony Express, sort different packages, create postcards, or design your own stamp. You'll find a ton to do at the Smithsonian National Postal Museum; that's why it's one of the best Washington DC museums for infants and toddlers!
Find more family-friendly museums on our list of the Best Washington DC Museums For Kids By Age! 
Day 3: Explore Outside the City
Since you're visiting DC as a family, why not explore some hidden gems outside of the city? In nearby Virginia, families will find plenty of activities to add to a 5-day DC itinerary for families with babies and toddlers. Stay tuned to learn more!
Check GetYourGuide for fantastic family-friendly Washington DC tours.
George Washington's Mount Vernon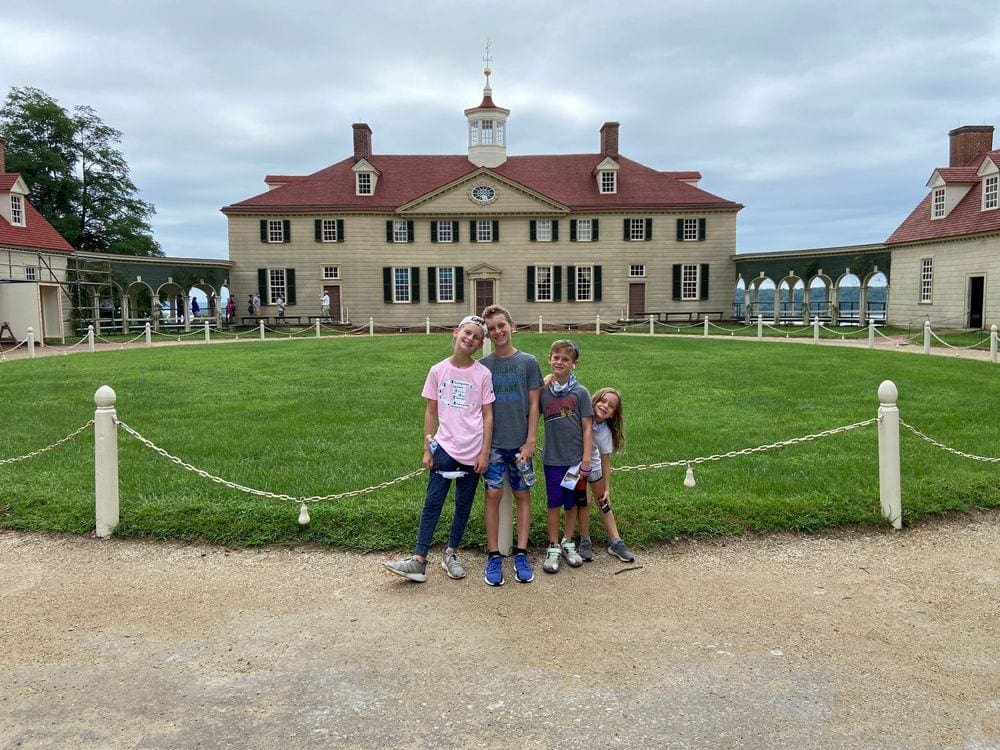 The Mount Vernon estate, home to George and Martha Washington, is one of the United States' most visited historic sites. Located in Mount Vernon, Virginia, it's around a half-hour from DC, depending on traffic.
Little ones will especially appreciate the historic area and the farm, which showcases Washington's innovative farming and fishing techniques and features animals like sheep, chickens, hogs, and horses. Besides visiting the home and grounds, families can experience historical reenactments, family activities like arts and crafts, tours, and more. Be sure to check out their calendar. The estate is open 365 days a year; plan your visit here. Finally, get tickets ahead of time here!
Go for a Nature Walk
Want an island getaway in our nation's capital? Theodore Roosevelt Island has it all from 6 a.m. to 10 p.m. daily! Accessible via footbridge along the Potomac River, this memorial to America's 26th President is one of the best outdoor activities in DC for families.
In fact, there are three stroller-friendly hiking trails, ranging from 1/3 to 1.5 miles, paved with pea gravel and/or boardwalk. Kids will love the Woods Trail, which passes through the heart of the island. Parking is limited, however, so arrive early – especially on the weekends! If you embark on this hike later than fall, restrooms are usually closed during the winter, but the park offers porta-potties. With so many family-friendly options, it's no wonder this made our list of must-dos for families with babies and toddlers!
Looking for a longer hike? Check out The Best Hikes Near DC For Families!
Day 4: Explore on Land and Water
Exploring DC doesn't always have to be on foot. Families love taking a boat tour or finding other inventive ways to explore the city. Here are some favorite options!
Have older kids too? Read: Amazing DC Field Trip Itinerary For Families With Elementary-Aged Kids
Smithsonian National Zoo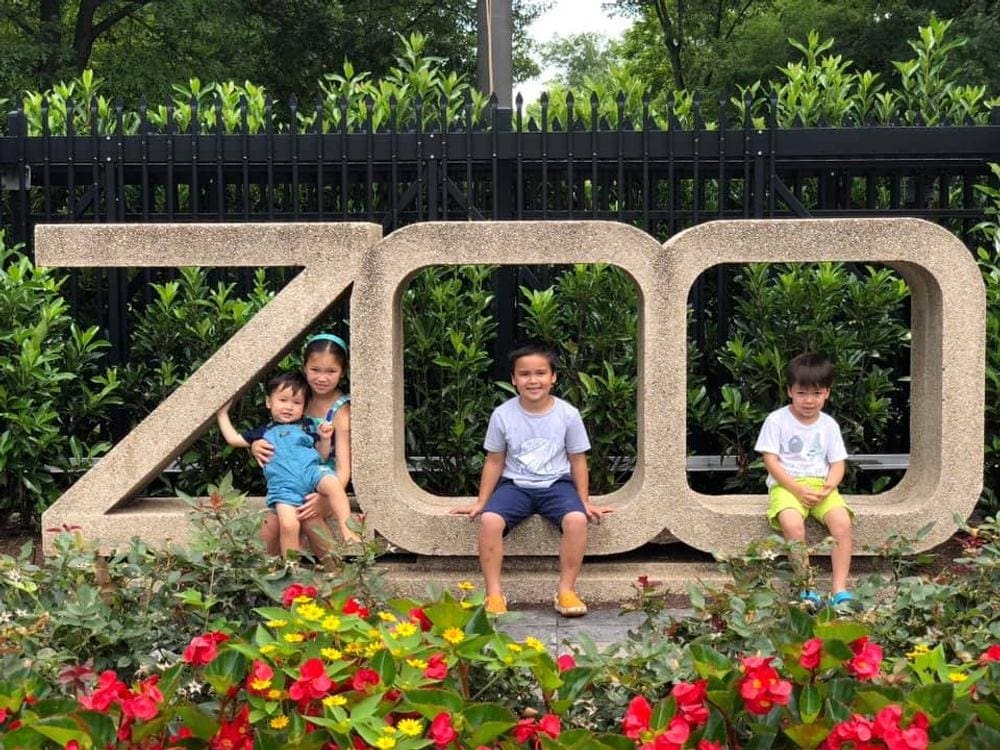 Looking for something to do with a tiny animal lover in DC? Like other Smithsonian Museums, the National Zoo is free to the public! 2022 marks 50 years of giant pandas at the zoo. And while they are a big draw, there is so much more to see across the indoor and outdoor exhibits! Watch the monkeys and gorillas play, learn about new species of reptiles or small mammals, see an elephant tower over you, or roar with a lion! Entry passes are required to visit (walking is free, and parking is available for a fee). Certainly, this is one of the best stops for any DC itinerary for families with babies and toddlers!
Potomac River Cruise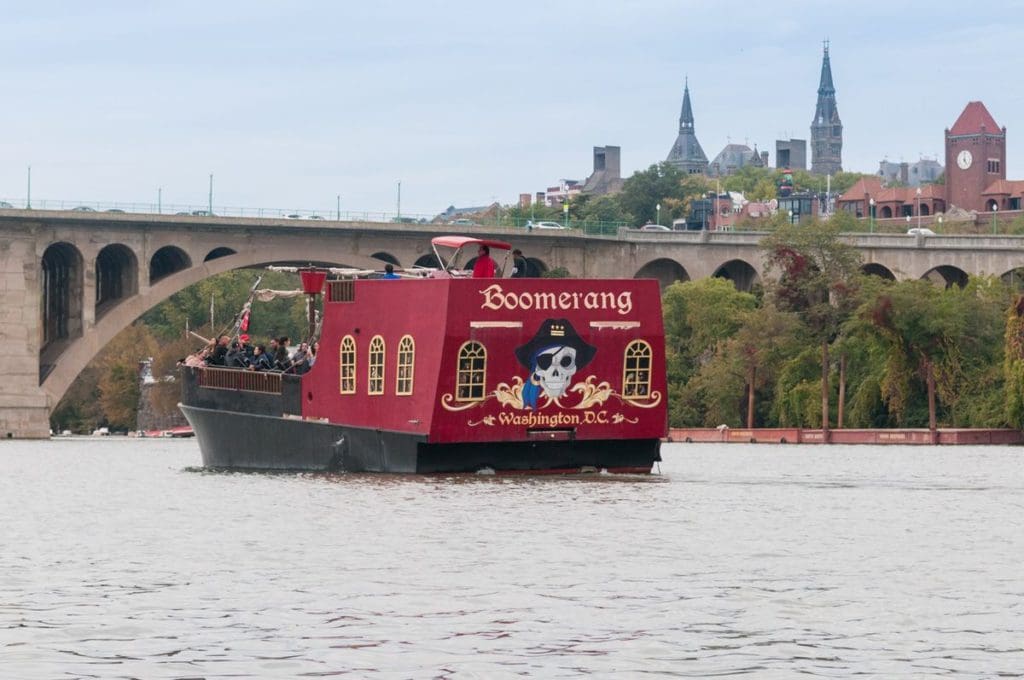 Take a break after walking around the zoo with a pirate cruise on the Potomac River from May – September. Or, a sightseeing cruise that's open earlier in the spring and later into October as well. Whether fighting pirates on the open "seas", taking in the monuments from a new angle, or ducking under historic bridges, families with young ones are sure to have a great time!
If you need a meal before or after your journey, Farmers, Fishers and Bakers, Sequoia, and Guapo's are kid-friendly spots near the water where your cruise begins, with indoor and outdoor seating options.
Day 5: Go East (On the Mall)
On the last day of your DC itinerary for families with babies and toddlers, explore the National Mall, Hirshhorn Museum, and other attractions you may have missed during your vacation. Keep reading to plan your perfect trip to DC!
Looking for entrance tickets to some of the best museums and attractions in DC? Check Tiqets to find what you need!
The National Mall, aka "America's Front Lawn"
The National Mall is arguably the most iconic spot in Washington, DC. But at two miles long, it's a lot for little legs to take in. On the Eastern half of the Mall, families can view iconic sights from the Washington Monument to the Capitol Building without logging in a ton of steps. Entering near the Smithsonian Metro stop puts travelers within a block or two of the center of the lawn, the Carousel on the National Mall (temporarily closed) and the next recommended stop – the Hirshhorn Museum.
Hirshhorn Museum and Sculpture Garden
Little ones can engage in a sensory experience both inside and outside with a trip to the Hirshhorn Museum and Sculpture Garden. Located on Independence Avenue adjacent to the National Mall, it's a great place to bring your kids for the day. The main indoor exhibits feature dozens of artworks, from the subtle to bold, the grand to toddler-sized. Plus, the outdoor space boasts more than thirty awe-inspiring sculptures for little legs to wander through, and the adjacent plaza is also an exhibition space for contemporary works. For parents of older kids, check out Hirshhorn Eye (Hi for short) an in-gallery guide that connects museumgoers directly with the artists behind the art via their smartphones.
And for a special treat – and perhaps a little kick of caffeine or sugar – visit the Dolcezza Coffee & Gelato inside. It offers specialty gelato, espresso drinks, and pastries. For more on visiting, check out Hirshhorn's website. Home to Mitsitam Café, arguably the best food court on the Mall. The Café features Native foods across five stations – giving plenty of tasty choices for your little ones to explore.
U.S. Botanic Garden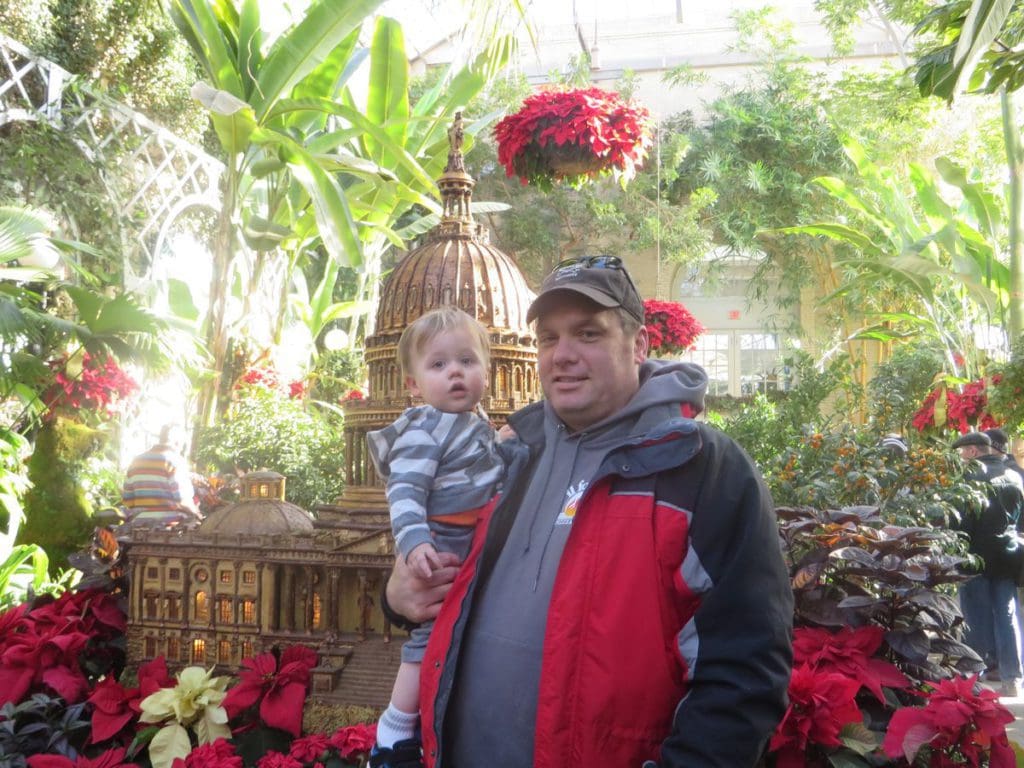 After a nap, if you are able to return to the same area, little ones will love being immersed among beautiful flowers and greenery at the United States Botanic Garden. From exotic plants to inspiration for your garden at home, families will be immersed in diverse plant life with indoor exhibits and an outdoor gated garden. Tropical rainforest, desert, or temperate climate – families will find an environment that feels like home (or far from it)! As a bonus, if traveling during the holidays, there's an annual holiday train exhibit that little ones will surely love to explore!
Seasonal Activities for Families to Enjoy in DC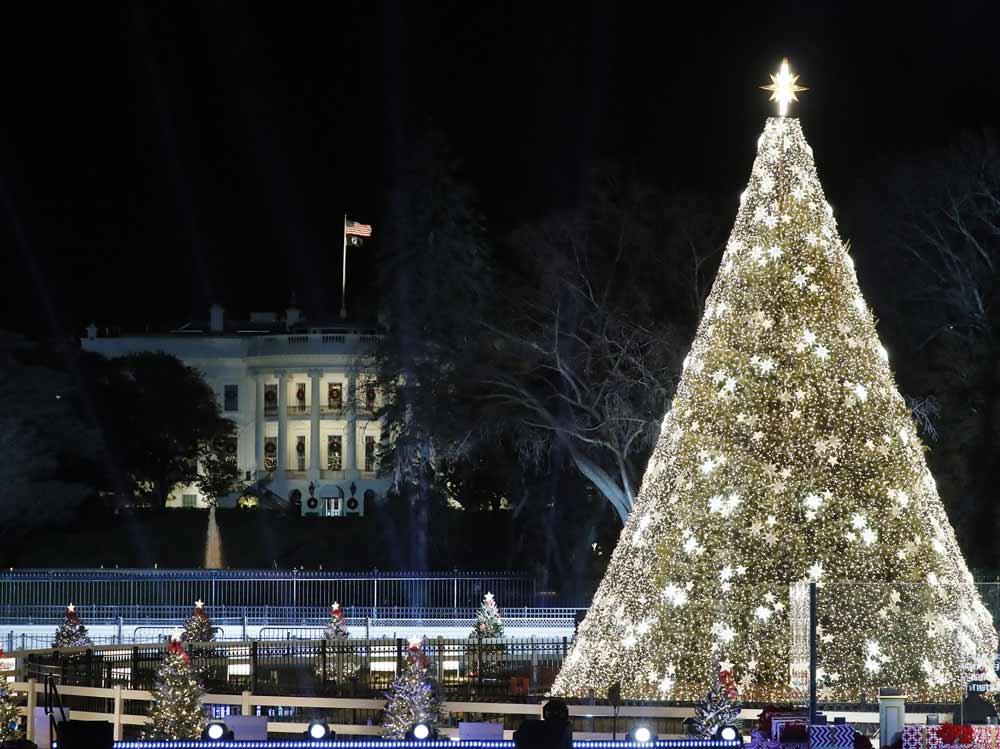 Customize your DC itinerary for families with babies and toddlers further with seasonal activities as time permits. If you visit in spring, the National Cherry Blossom Festival offers a street fair, parade, and kite festival while the cherry blossoms are in bloom.
Summer brings the Smithsonian Folk Life Festival. From pumpkin patches to scenic hikes, we've also compiled our favorite fall activities in Washington, DC.
During the holidays, there are unique offerings like displays at the White House and the U.S. Capitol and surrounding areas including National Harbor.
And DC's sports teams offer a fun experience year-round, whether cheering the Washington Nationals, Washington Wizards, or Mystics for basketball, the Washington Capitals, and D.C. United or Washington Spirit for soccer.
Where to Stay in DC with Kids
Wondering about the best hotels in DC for families? Kids will love the indoor pool at The Watergate Hotel while parents will appreciate the spa. Meanwhile, Ritz-Carlton Washington DC offers a special welcome package for little ones, plus fun activities like a scavenger hunt.
Families can also stay near famous attractions like The White House or the U.S. Capitol Building by booking a stay at the Hyatt Place Washington DC. Or, venture outside the city center to DuPont Circle and stay at The Darcy for a more contemporary feel.
For more information on where to stay in DC with kids, check out our top picks for family-friendly hotels in Washington, DC. Each neighborhood offers something unique for families, with kid-friendly amenities like pools, kitchens, and space to spread out! Or, if home and apartment rentals are more your style, check out our recommendations for the best neighborhoods to stay in DC. We cover the reasons why neighborhoods from Georgetown all the way to Capitol Hill make a great home base for your Washington, DC family vacation. Finally, you can also check Vrbo for amazing home rentals too!
Plan your next stay in DC using our list of Best Neighborhoods For Families To Stay In Washington DC.
Have Fun in DC with Babies and Toddlers!
We hope this article on the ideal itinerary for families visiting DC with babies and toddlers helps you plan an amazing adventure in the U.S. capital! From fantastic museums to great food, there's so much to discover in this wonderful city. Enjoy DC with your kids!
*Due to the COVID-19 pandemic, some of the attractions, accommodations, or things to do on this list may be closed. Please ensure availability before making your decision.
*This post may contain affiliate links that may earn us a small commission, at no additional cost to you. Affiliate links in no way inform the hotels, sights, products, or other recommendations included in our articles. All opinions and recommendations expressed here are compiled from submissions submitted by the generous members of our Families Who Love To Travel community, or are that of the attributed author.
READ MORE: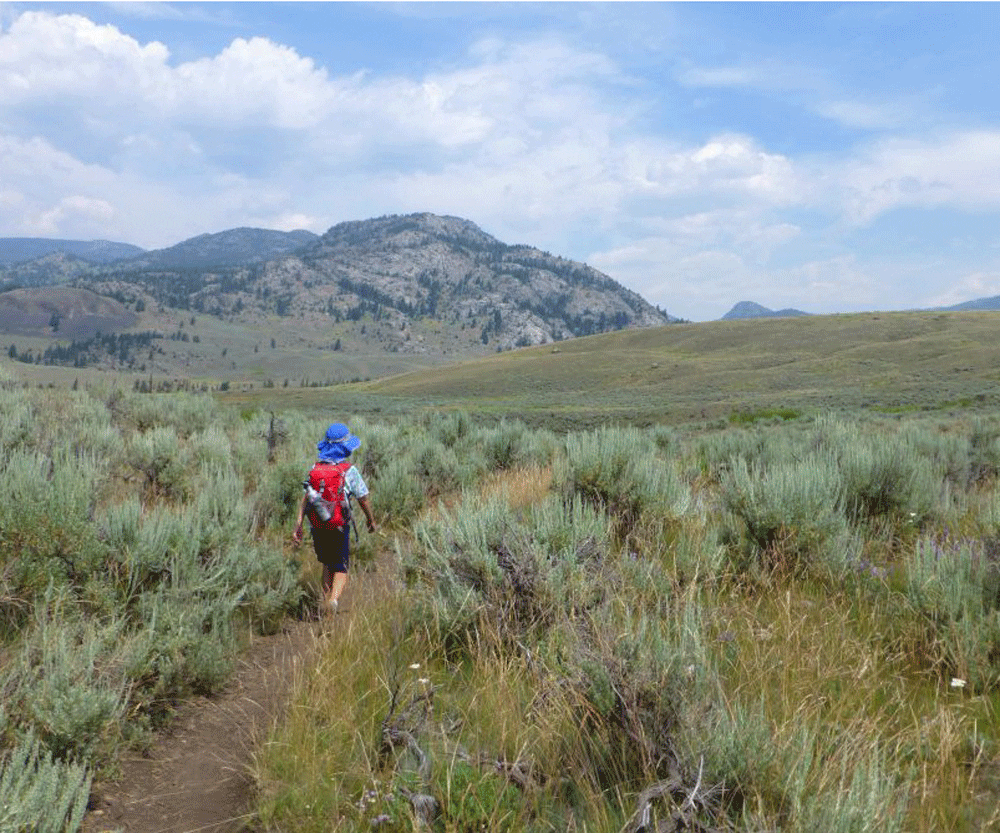 Everyone knows that Yellowstone National Park makes for a classic family vacation. Strolling the boardwalks...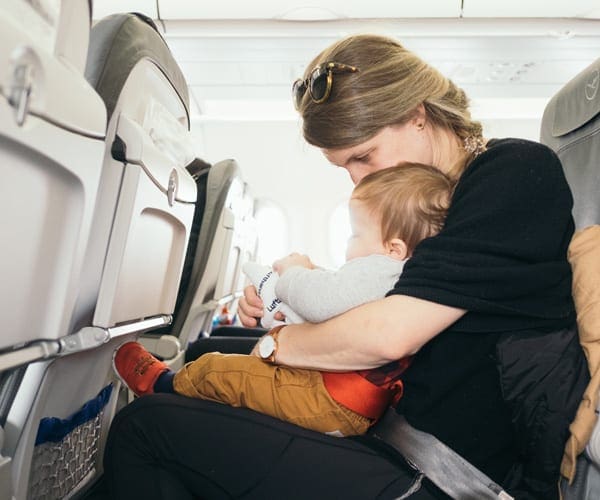 Families Who Love To Travel contributor Meghan Oaks provides her 10 best tips for your...