I've visited Walt Disney World three times as a parent before I compiled a Disney World with kids multi-trip itinerary. My family went for the first time in October 2011, when my oldest was a little over two. Then, we went again in January 2014, when my youngest was 2, before my oldest started kindergarten, which allowed us to go at a less crowded time. In December 2015, we took our most recent trip with three kids: almost one, four, and six years old. We had such a fun trip every time! Staying at different hotels each visit, I've also learned a lot of practical tips along the way. To help you plan a similar trip with your family, I've compiled my own Disney World with kids multi-trip itinerary!
Where To Stay In Disney With Kids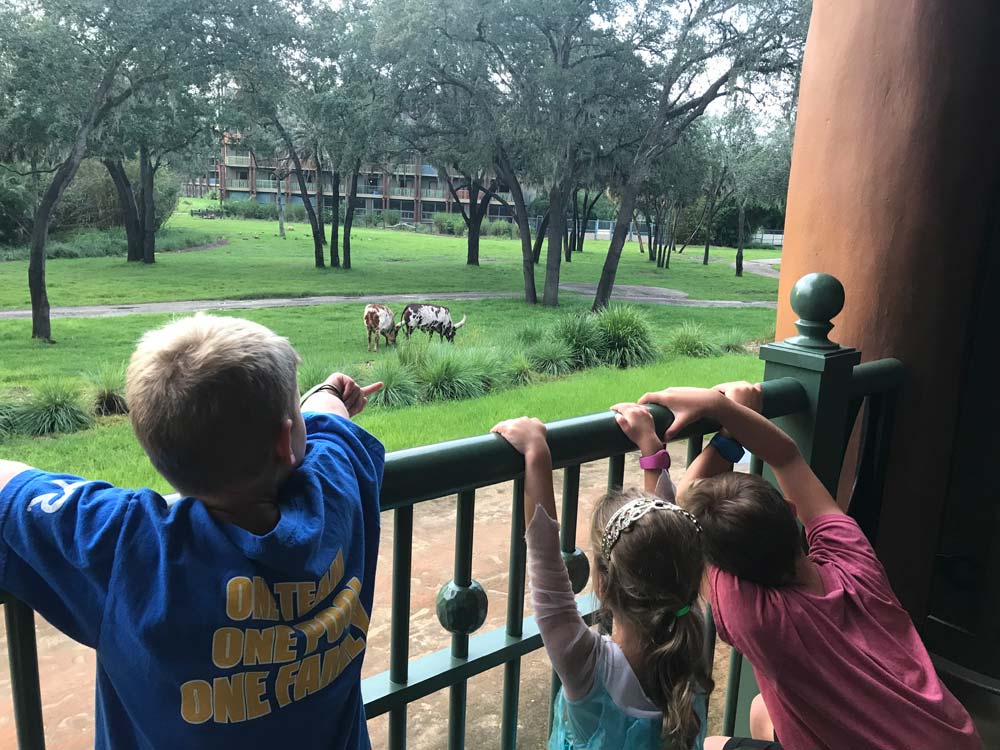 Disney World has so many family-centric accommodations, it may be hard to choose! My family chose differently each time depending on our current needs.
Marriott Grande Vista
During my first trip to Disney World, my family stayed off-site, at the Marriott Grande Vista. Featuring a spacious pool and countless activities, there was plenty for my active kids to do here! We also enjoyed Marriott's bargain pricing in comparison to other hotels. I booked a two-bedroom room there for much cheaper than anything I could have found on-site in Disney World. Still, the driving distance to Disney World wasn't too inconvenient, around twenty minutes. My family spent most of our time in the kids' pool area, simply relaxing in the Florida sun. The best part about staying off-site is we could escape the Disney World frenzy at the end of our day!
Disney's Polynesian Village Resort
During our second trip, we decided to switch up our accommodation options. Instead of off-site, we searched for family-friendly accommodations on-site and settled on Disney's Polynesian Village. Accessible by a resort monorail, the sprawling complex features multiple pools, campfire activities, and access to sports like volleyball and fishing. Honestly, there's no way any Disney-loving family could get bored here, between a frequent fountain light show, family-style dinner luaus, and more activities! I mostly wanted to stay here because I wanted to comfortably watch Magic Kingdom's fireworks from the beach every night. We did – and it definitely didn't disappoint!
Disney's Wildnerness Lodge
To get a feel for Disney's other properties, we ultimately decided on a different hotel altogether. On my family's third and most recent trip to Disney World, we spent two lovely nights at Disney's Wilderness Lodge! A themed resort inspired by U.S. National Parks, the complex is decorated with rustic red rock decor, cozy fireplaces, and luscious nature. Though I didn't pay for any special upgrade, our hotel room happened to have a view of the Magic Kingdom fireworks, which was a really nice touch! Akin to Disney's other resorts, the Wildness Lodge had a ton of activities to keep families entertained during down-time. Hike through dramatic Meadowlands, rent a bike, or brings kids to the on-site arcade! My family really enjoyed our time at Disney's Wildness Lodge, particularly the massive pool area.
On Or Off-Site At Disney With Kids?
It's a debate as old as time: to stay or not to stay on-site at Disney World. Traveling with kids is a whole different ballpark, and should definitely be factored into the decision-making process. Regarding my own opinion on the topic, I will say that despite budgetary concerns, staying on-site is ultimately very convenient for a busy family. Airport pick up is super easy, and the resort even handles your luggage! In fact, my family didn't even rent a car our second and third times, and instead just rode Disney transport. Driving to the parks isn't as easy, however. Likely, you'll have to park far from the location, and still take a tram to your car. The Monorail to Magic Kingdom Park and Epcot from Polynesian was a smooth ride!
Tips For Visiting Disney With Kids
As a three-time Disney veteran, I've definitely acquired a knack for navigating the area with kids. Here are a few tips for your Disney World with kids multi-trip itinerary! Remember kids three and under enter free, so this is a great time to take them! Be sure to also bring a portable phone charger, since you'll spend a lot of time on the Disney app while you're visiting. Packing snacks can also make the experience smoother. My favorite was Dole Whip's pineapple frozen yogurt! P.S.: Also bring your own poncho! It rains often Disney's are too expensive!
Many families visiting Disney World also opt for a FastPass. My own strategy was to get FP for rides after around 10/11 am. For rides with lines less than 20 minutes, skip the FP altogether. Keep in mind they do run out of FP for very popular rides, however, you can also use it for character meet and greets, which is cool. Disney's Parks are the least crowded Tuesday-Thursday and pretty crowded on weekends, even during the slow season. From opening to around noon, the lines were relatively short for us.
Make your dining reservations in advance, but remember that most can be canceled up to 24 hours in advance, in case you need to make a change, or want to skip a day at the parks to hang out at the hotel pool. If you do the meal plan, you should know in advance that kids age 10 and older count as adults. Also, purchase a Memory Maker in advance to save money.
Things To Do In Disney With Kids
Disney World has so many fun things to do with kids, it may be hard to fit everything in. Here are my family-favorites to help you narrow it down!
Magic Kingdom Park
Magic Kingdom Park is a fun-filled family wonderland! Watch magical fireworks, check out classic rides like "It's a Small World," and more! My family really enjoyed our time here, specifically the fireworks and Ariel ride. I do suggest getting an FP for Story Time with Belle, Peter Pan, Thunder Mountain, and other popular attractions, however. Wait times can be long, so getting there early could be your best option overall! Magic Kingdom Park has also undergone recent upgrades. My kids liked the new Dumbo play area and the improved Teacup ride. For younger children, my four-year-old loved the Buzz Lightyear ride and Barnstormer (although that ride is like 30 seconds long!)
Epcot Theme Park
Epcot Theme Park is another great Disney World Park to visit with kids! Known for its thrilling rides and around-the-world cuisine, adults or those with older kids usually prefer to spend the day here. My family still had a great time, though we did have to split up because of certain height restrictions. (My 4-year-old could do the 40-inch height rides, but my 2-year-old was only 36 inches.) Most rides are technology-centered, making Epcot an interesting departure from the storybook themes at the Magic Kingdom. Divided into two sections Future World and World Showcase section, explore science, physics, and culture from eleven diverse countries. My 4-year- old liked Soaring & Test Track, but I definitely recommend a Fast Pass. Both kids also liked Turtle Talk with Crush and Spaceship Earth, a fun time-travel simulation!
Animal Kingdom
Animal Kingdom is Disney's very own zoological theme park! Set aside at least a day to visit here since it's also the biggest attraction in terms of actual size. Featuring wildlife in their natural habitats, navigate through trails to unique attractions like The Tree Of Life or the famous African Safari, where kids can spot giraffes, zebras, and more! I highly suggest arriving early or securing a FastPass for your Safari visit, since it's one of the most popular attractions in Disney. Though not as extensive as other parks, Animal Kingdom also features a few rides. My kids like The Boneyard and The Triceratops. Reenacted with live puppets, the Finding Nemo show was really entertaining to watch as well. (We also loved Lion King in 2011, but it was closed during our 2014 trip.) My family also enjoyed the amazing Animal Kingdom Character Parade!
Hollywood Studios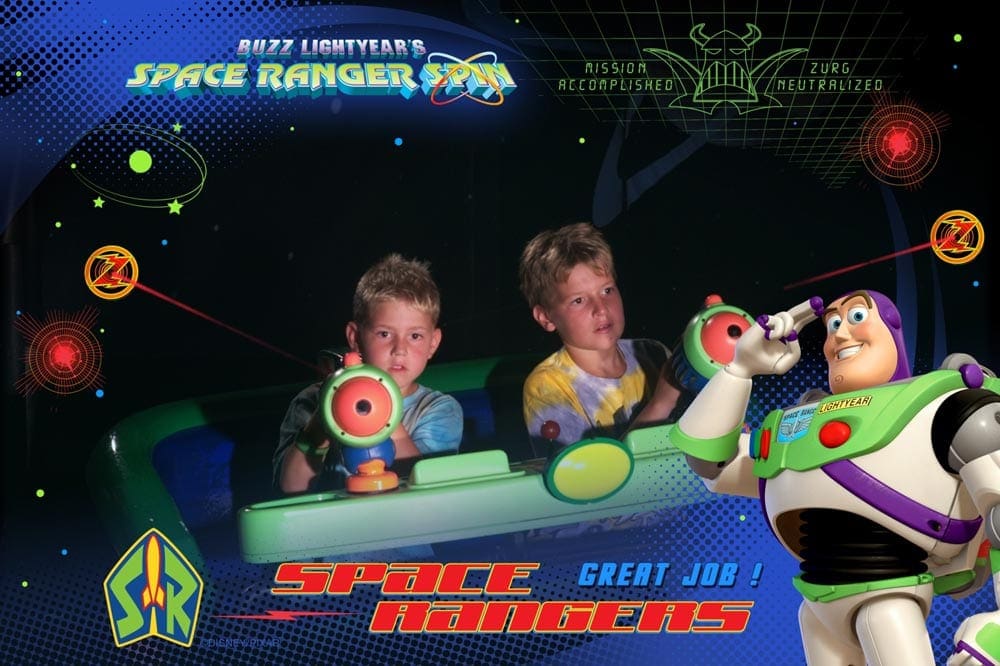 Hollywood Studios has attractions for all ages! From Toy Story to Star Wars, watch as cinema comes to life through Disney's classic characters. Older kids will love thriller rides here, like the Tower of Terror and Rock n Roller Coaster. My younger kids also really loved the interactive Disney Jr. dance party featuring Mickey, Doc McStuffins, and other favorites! For popular rides like Toy Story Mania and Slinky Dog, I again would recommend using a FastPass — lines can get long since they're so family-friendly! Hollywood Studios is also known for showcasing incredible live shows. My family jaw-dropped at its The Beauty and The Beast production! Fantasmic was really great too. My husband and 4-year-old also enjoyed the Star Tours show. We all liked the cute Muppet 3D movie too!
Where To Eat In Disney With Kids
Deciding where to eat with kids is a crucial part of your Disney World with kids multi-trip itinerary. My first time visiting, I didn't make any reservations in advance, and we quickly grew tired of counter service. My second time at Disney World, I came prepared to take dining seriously and planned out many of our meals.
Breakfast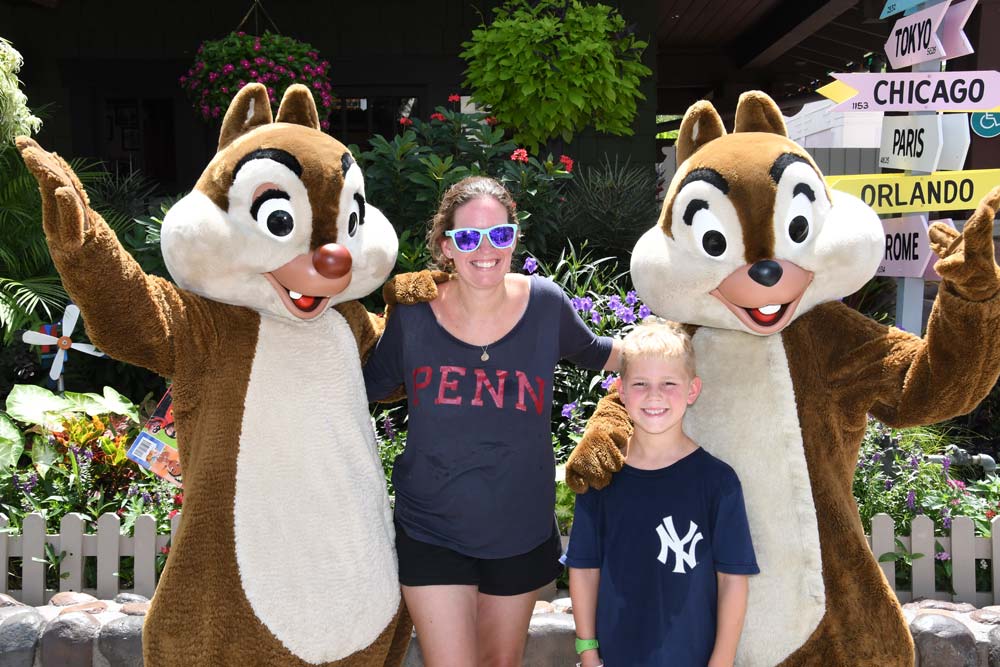 Breakfast is the most important meal of the day! Start your Disney World trip right by visiting some of these kid-friendly spots.
Cinderella's Royal Table
Cinderella's Royal Table is a famous Magic Kingdom attraction where guests can dine among storybook characters! Located in Cinderella Castle, the American menu has pancakes, waffles, scrambled eggs, etc! My family opted for an early 9 am breakfast upon opening because we were able to enter at 8:30 am. Seeing the Magic Kingdom nearly empty was the highlight of our trip! We also took great pictures in front of Cinderella's castle that we'll cherish forever. Plus, the food was pretty good, too. My whole family liked the meal, and the pretty princesses and shiny swords also particularly enamored our young boys. Throughout the breakfast, we met and took photographs with Cinderella, Aurora, Ariel, and many more while they roamed!
Chef Mickeys
Chef Mickeys is another dining attraction featuring favorite characters! A short ride from the Magic Kingdom on the monorail, it's also a fantastic destination to take a break from the parks. Soak up views of Bay Lake in a Mickey-themed dining room while munching on a huge buffet of biscuits and gravy, French toast, cereal, and more. My family loved our breakfast at Chef Mickeys, where we had the chance to meet iconic characters like Mickey Mouse, Minnie, Goofy, Pluto, and Donald Duck. If you can't secure a reservation here, however, don't be too discouraged. We definitely had a good meal, but it's nothing too different from the other character attractions Disney offers.
Lunch
Admittedly, lunch wasn't on my radars as much as breakfast and dinner. We did ultimately grab a few quick meals, which helped us determine which restaurants are best for kids throughout the parks.
Sunshine Seasons
Located within Epcot's Land Pavillion's lower level, Sunshine Seasons offers easy Asian-inspired counter service. Choose from simple turkey sandwiches, mac & cheese, or a selection of Asian noodles for a quick and hearty meal. I was so surprised by our delicious lunch when we ate here! Aside from a convenient option when visiting Epcot, Sunshine Seasons is also significantly easier on the wallet than other restaurants in town. Grab some tasty Disney-themed cupcakes for dessert while you're at it!
Columbia Harbour House
For a quick lunch alternative in the Magic Kingdom, consider heading to Columbia Harbour House. With a heavy focus on seafood, the menu boasts anything from lobster rolls to New England clam chowder, fried shrimp, and grilled salmon. Not to worry, though, because kids also have plenty of options. Try the chicken nuggets, mac & cheese, or "Uncrustables," followed by some hush puppies! Again, my family actually really enjoyed our quick lunch here. I'd recommend it to anyone else looking to grab a bite and hit the road again.
Mama Melrose
Who doesn't love pizza, pasta, and rustic charm? Visit Mama Melrose for a taste of Hollywood Studios' prized Italian eatery! Perfect for a casual family lunch, this cozy Mahogany-wood restaurant will make you feel right at home. On the menu, kids can try anything from spaghetti and meatballs to chicken parmigiana and cheese pizza. My family had the pleasure of eating lunch here through our Fantasmic! Dining Package, where we also got a FastPass for seating. This made dining a much calmer experience!
Dinner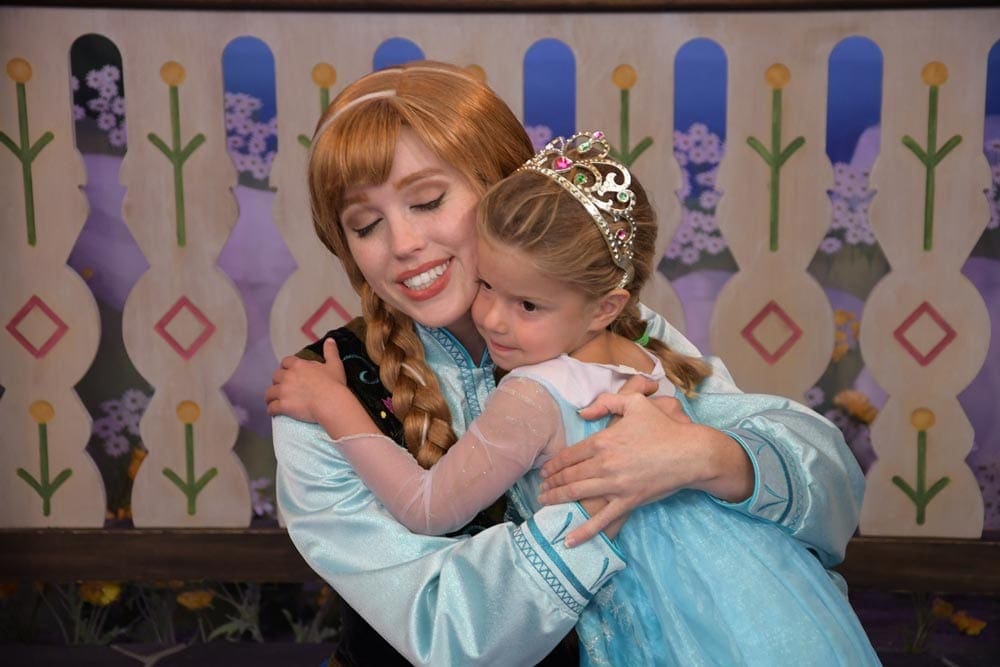 Dinner was our favorite meal during our Disney World with kids multi-trip itinerary! The parks truly go above and beyond to showcase their dinner attractions With this in mind, be aware it's also the most competitive time to score a reservation.
T-Rex
T-Rex is the perfect restaurant for dinosaur lovers! Located in Downtown Disney, this prehistoric-themed restaurant is just interactive enough to keep kids entertained throughout the entire meal. However, T-Rex is also notoriously popular on the weekend, meaning it wasn't the best choice for our first dinner. Definitely make a reservation way in advance here! Serving classic American cuisine, the menu offers kids finger food like corn dogs, chicken, and pizza while light shows and graphics fill the room. Though we liked the food here, I admit the intense meteor shower every 15 minutes was a little scary for our 2-year-old.
Ohana
Ohana is a Hawaiian-themed restaurant located within Disney's Polynesian Resort! Relax beside Tiki heads through an expansive dining room area appealing to children. When we ate at Ohana, I timed our dinner at 7 pm exactly to coincide with Magic Kingdom's fireworks. Aside from that, though, there was also a lot of other spectacular entertainment, like a Hawaiian performer! While I'm glad that we did it, I would only time your meal if you're also going to have another opportunity to see the fireworks. Almost every seat had an obstructed view of the fireworks due to the trees. Another option is to eat dinner at Ohanas, then go watch an unobstructed view of the fireworks from the Polynesian beach. Ohana was still my favorite meal of the trip!
Be Our Guest
Be Our Guest is undeniably Disney's most popular mealtime attraction! Located at the foot of the Beast's Castle, it provides guests a dining experience reminiscent of Beauty and the Beast. Watch in amazement as Belle and other characters stroll the elegant ballroom during your meal. Its French menu is also an interesting change from all the American food! While I personally relished the location and movie-themed paraphernalia, no one in my group seemed to appreciate the atmosphere as much as I did. In fact, halfway throughout the meal, a Beast character walked into the dining room and scared my 2-year-old so bad he ate his whole dinner on my lap. Braised pork, French onion soup, and other authentic dishes made it palatable for kids to venture outside their comfort zone. For dessert, we had the "gray stuff," which I thought was really cute.
Resources For A Disney World Multi-Trip Itinerary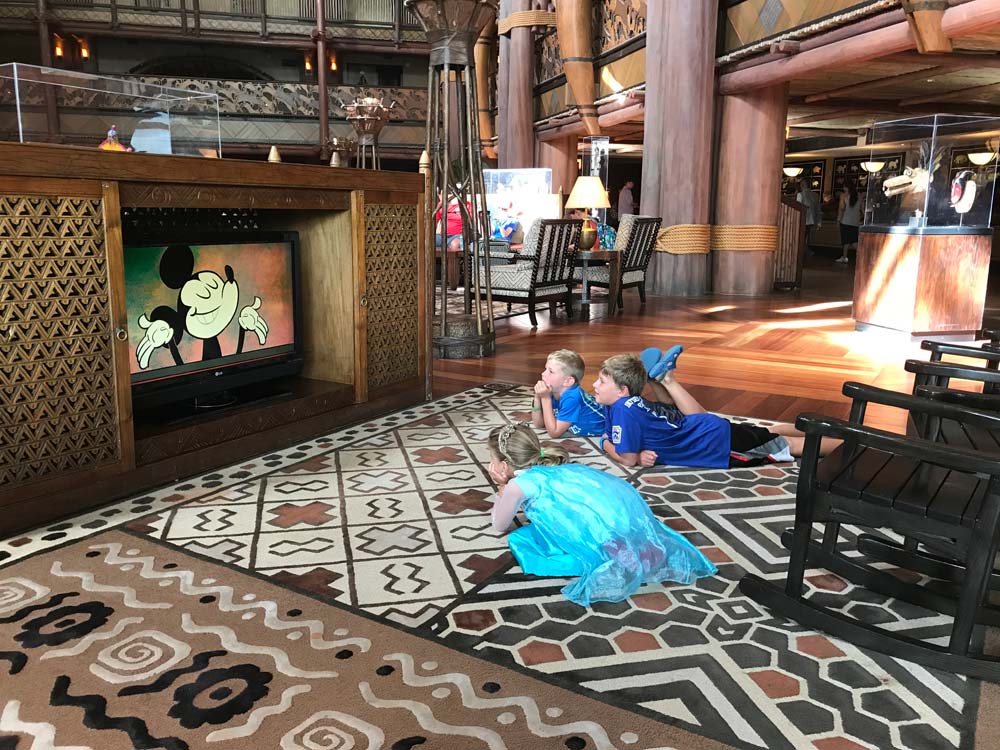 Don't forget to consult some more resources before you take your own Disney World trip with kids! I personally like visiting blogs such as The Disney Food Blog for non-biased accounts as to what's a good dining option and what's not. To get advice from other members, the DIS boards can also be helpful if you have a specific question. I also believe an annual subscription to Touring Plans is worth it, even if it's just to use the crowd calendar to plan which month to visit. They also have a cool reservation finder feature. To prepare kids for the voyage, be sure to consult the WDW Prep School Blog or Facebook page. And download the My Disney Experience App before you touch down!
My family covered a lot of ground on our trips to Disney World, but don't think you need to exactly follow our lead! Use our Disney World with kids multi-trip itinerary as a mix-and-match guide for whenever you need it. Overall, I've really learned that when visiting Disney World with kids, you need to have balance. Don't overdo it the park days, especially in the heat, and schedule some down-time at the pool to recharge. Remember you can't do it all in one trip! I hope our experiences help you when planning your family vacation.

For a fairly quaint island, St. Lucia is jam-packed with kid-friendly activities. With stretches of...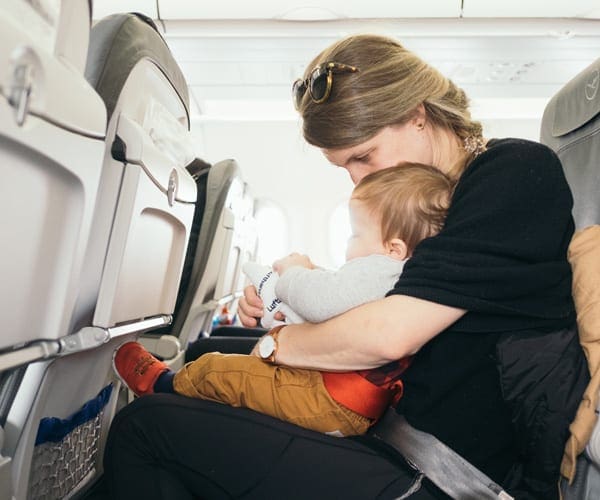 Families Who Love To Travel contributor Meghan Oaks provides her 10 best tips for your...