If you want to know all about Dubai with kids, you should read some vital information first. From the local currency to health information, the official language, and even babysitting services, it's essential to research your vacation destination before booking your trip. Finding all the information in one place can be tricky, so we've compiled a list of things to know before visiting Dubai, including important information for you to reference. Plus, stay tuned until the end, since we also include things to do in Dubai with kids and the best hotels in Dubai for families. Keep reading for all about Dubai for families!
Related: The 12 Best Family Hotels in Dubai
At a Glance
Before you visit Dubai with kids, you should learn the basics. Keep reading for local currency, visa information, and more information all about Dubai with kids. If you need more help planning your Dubai vacation with kids, please check Dubai's official tourism website for more details.
Local Currency & Time
Wondering all about the Dubai local currency and how families can get the best currency exchange rates? The currency in Dubai is the Dirham. It is widely accepted in many parts of the country. Most credit cards and traveler's checks are accepted as well. In case you need help figuring out how much money to bring with you, use this handy Currency Converter.
Dubai operates 8 hours ahead of Eastern Time, in GMT +4. Click here to see Dubai's current time.
Official Language & Visa Information
The official language of the United Arab Emirates is Arabic, spoken by all citizens in Dubai.
If you're planning an extended trip to Dubai or have a non-U.S. passport, you may also need to research obtaining a VISA before your visit. To learn all about the VISA policy in Dubai for families, click here.
Power/Standard Voltage
In Dubai, the associated plug type is G, which has three rectangular pins in a triangular pattern. The standard voltage is 220 V, and the frequency is 50 Hz.
Local Weather
Knowing about the Dubai climate will be helpful before you depart. The UAE's climate is generally very hot and sunny during the day, but at night, it becomes very cold. The hottest months are July and August, when the average maximum temperatures reach above 50 °C (122.0 °F) on the coastal plain. Most of the year, the weather is simply perfect. Check the current forecast on Accuweather.
Save and explore Dubai with Go City Dubai. Reserve your passes here!
Health Information
Having the correct information about health and safety is an important part of visiting Dubai with kids. If your children have allergies, might need medical attention, etc., be sure to keep this important information in mind.
Vaccinations, Health Tips, & Hospitals
Visiting Dubai with young ones? Remember to check if your child has all the correct shots and vaccines. For a complete list of the recommended vaccines and more health information important to learning all about Dubai with kids, including COVID-19 warnings and regulations, visit the CDC website. It's always better to be safe than sorry, so you should also check out hospitals near your vacation destination, just in case. Some accessible hospitals in Dubai include Emirates Hospital, Mediclinic, and Aster Hospital.
COVID-19 Guidelines & Vaccination Information
If you're planning a trip to Dubai soon, you're probably wondering about Dubai's COVID-19 guidelines. As of April 15, Dubai has no travel restrictions or requirements at this time. Please check the Consulate website to keep up-to-date on Dubai's stay-at-home orders. We suggest ensuring you're fully vaccinated before traveling to Dubai with kids. For vaccination information, click here.
Emergency Services
In an emergency, keep these numbers handy during your trip to Dubai with kids, as this is essential information when learning all about Dubai with kids.
Police, Fire Department, Ambulance
For emergency services in Dubai, dial 999 for the police, 998 for an ambulance, and 997 for a fire.
Safety Issues
If you're visiting with your kids and want to know all about your destination, you're probably wondering: Is Dubai safe for families? The answer is yes! The crime threat in Dubai is generally considered to be on the lower side, and it is widely regarded as one of the safest cities in The United Arab Emirates. Dubai is overall very safe to travel to. Even though it's sometimes dangerous, the criminal activities that occur only apply to certain parts of the city, which tourists rarely frequent.
Review the current U.S. Department's United Arab Emirates Travel Advisory here.
Dubai for Kids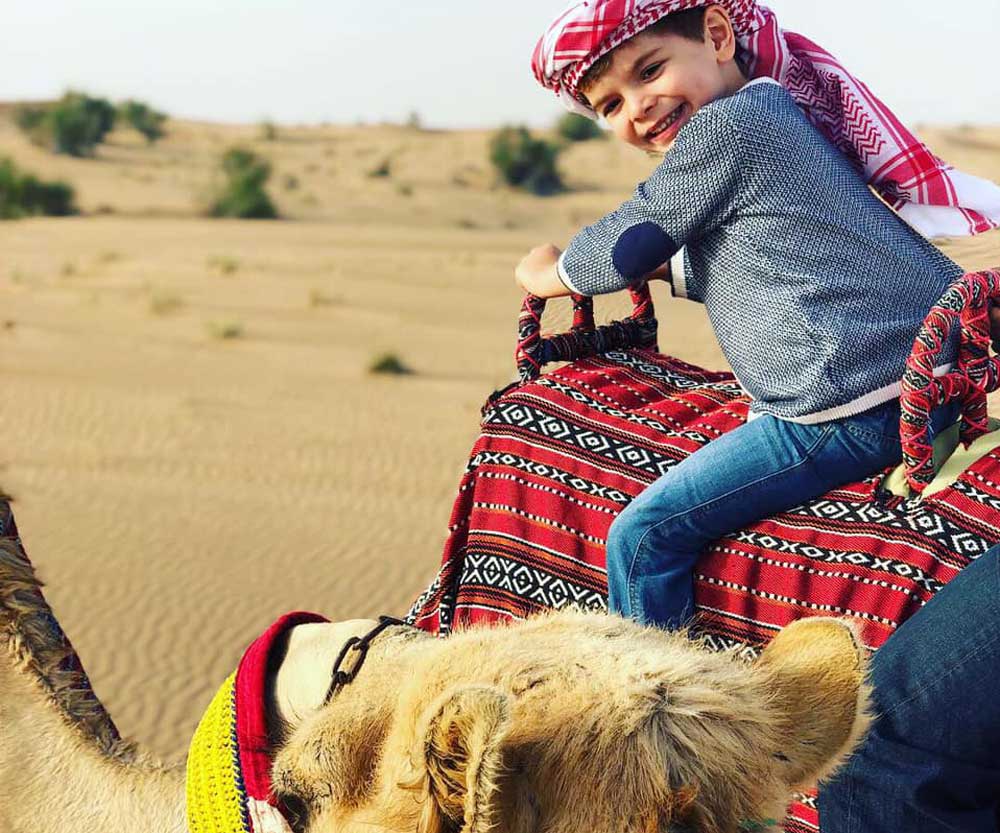 Visiting Dubai with kids brings its own set of challenges. Keep reading for comprehensive information on babysitting services, baby gear rentals, etc.
Babysitting Services & Baby Gear Rentals
Looking for a romantic evening alone in Dubai? Luckily, you'll find plenty of babysitting services throughout the city in your search to learn all about Dubai with kids. We suggest Marinelys Babysitting or Happy Helpers UAE. If you've left your baby gear at home, don't worry! There are plenty of places to find baby gear in Dubai. Take a look at the Stroller Spa, Skytots.com, and plenty of other options in Dubai.
READ NEXT: Best Weekend Getaways From Dubai For Families! 
Transportation
Transportation is another thing to consider when vacationing in Dubai with kids. Whether you need information about car seats or all about local airlines in Dubai for families, you've come to the right place.
Car Seat Laws
If you plan to ride in a car, all passengers are required to wear seat belts, including those sitting in the rear seat, failing which the driver of the vehicle will be fined AED 400 and slapped with four black points. Children up to four must be provided with a child safety seat.
Transportation Services
Dubai isn't an ideal pedestrian city. The five-lane highways and 100km/hr speed limit make it dangerous to bike around and almost impossible to navigate on foot. But don't worry; the city has plenty of transport alternatives to help families navigate. Taxis are probably the most efficient way of getting around Dubai. The city has no shortage of cabs that can be hailed off the streets, called over the phone, or even booked via an app called RTA Smart Taxi. Plus, they aren't expensive at all! Rates depend on the distance, time of day, and traffic, but generally, the prices are relatively low.
Local Airlines
Many travelers fly to Dubai International Airport (DXB) to get into the city.
For more information on transportation in Dubai, click here.
Consider booking a Big Bus Dubai tour here!
Other Things to Know Before Visiting Dubai with Kids
Searching for more tips all about Dubai with kids? Between tipping customs, important holidays, and other safety issues, there are still a few things left you should know. Keep reading to learn all about Dubai with kids!
Tipping Customs
Knowing all about tipping in Dubai can be helpful for families to know ahead of time. In Dubai, like many popular travel destinations, tips and gratuities are discretionary and dependent on the service quality you've received. However, tipping throughout Dubai is pretty uncommon. When visiting spas, salons, and other service industries, you can feel free to leave a tip, though it's not required.
At restaurants, bars, or cafes, diners occasionally round up their bills and leave change behind. Families dining at a fancy restaurant can also feel free to leave a small tip, but it's not expected. However, there's usually a service charge included in the bill, so be sure to check that first.
Important Holidays
If you're still searching for specific dates to visit Dubai, you may want to determine whether your vacation will fall on a public holiday. Particularly for holidays like Ramadan, when fasting is common, this generally means more restaurants and grocery stores will also be closed during the day (reopening after sundown). This can greatly affect the number of attractions or points of interest you see, so it's important information to know about visiting Dubai. Check out the Dubai National Holidays for more information here.
Things to Do in Dubai with Kids
Once you've read our Dubai important information and learned all about Dubai with kids, look up fun things to do. Dubai is an extremely kid-friendly city, from magically illuminated fountains to soaring skyscrapers, art galleries, and friendly locals.
Enjoy adventures through the desert, delicious food, and other one-of-a-kind attractions! Kids who are animal lovers can't miss the Dubai Aquarium & Underwater Zoo or the chance to get up close to dolphins at the Dubai Dolphinarium. Of course, when you want to cool down from the heat, nothing beats Wild Wadi Water Park!
Then, families who are visiting Dubai can't miss the city's most iconic attraction, the Burj Khalifa, one of the tallest buildings in the world. Don't forget to stick around for the fountain show! Dubai also boasts proximity to multiple theme parks kids will love, including IMG Worlds of Adventure and Legoland!
Visiting Dubai and need to plan an itinerary? Check out our list of the Best Things To Do In Dubai With Kids!
Where to Stay in Dubai With Kids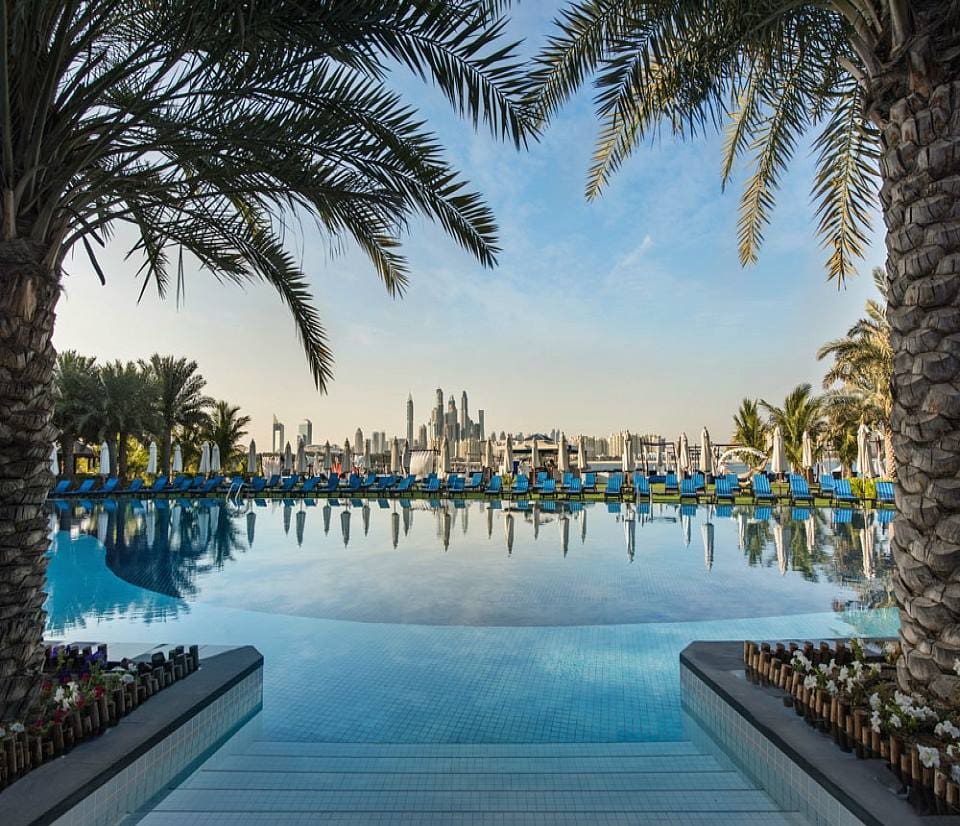 Book your next stay in Dubai using Hotels.com now!
Get a discount on your next Dubai family vacation by using Expedia today!
Looking for the best places to stay in Dubai with kids? Once you've learned all about Dubai with kids, it's time to decide on a place to stay. Families who want an option with a kids' club will love Grand Hyatt Hotel and Residences Dubai, which also has three outdoor pools and other family amenities. Another great option is the Rixos The Palm Hotel & Suites, which also offers a kids' club and spacious suites for all types of families.
Want a Dubai hotel with an on-site water park? Check out Le Méridien Mina Seyahi Beach Resort & Waterpark! Westin Dubai Mina Seyahi Beach Resort and Marina offers a prime location near the Dubai Mall, plus a kids' club and pools. Other wonderful hotels in Dubai for families include the Jumeirah Beach Hotel, Jumeirah Al Qasr, JA Palm Tree Court, and Burj Al Arab.
Plan your next escape to Dubai with our list of The 12 Best Family Hotels in Dubai!
Happy Travels!
We hope you liked this article All About Dubai With Kids: Important Information To Know! Between how to get around the city, things to do, and more important information, we've compiled everything your family needs to know about visiting this beautiful destination. Enjoy Dubai with your kids!
*Due to the COVID-19 pandemic, some of the attractions, accommodations, or things to do on this list may be closed or may have reduced services. Please ensure availability before making your decision.
*This post may contain affiliate links that may earn us a small commission, at no additional cost to you. Affiliate links in no way inform the hotels, sights, products, or other recommendations included in our articles.
Families Love Travel is not liable for any injuries and/or damages to persons or property occurring as a result of your vacations influenced by the suggestions on this website. We are not responsible for any information on this website, such as recommendations for babysitting services, car rentals, or accommodations. All content provided is for informational and review purposes only. The information we provide is to make it easier for families to travel together and nothing more. Try the suggestions at your own risk.
READ MORE: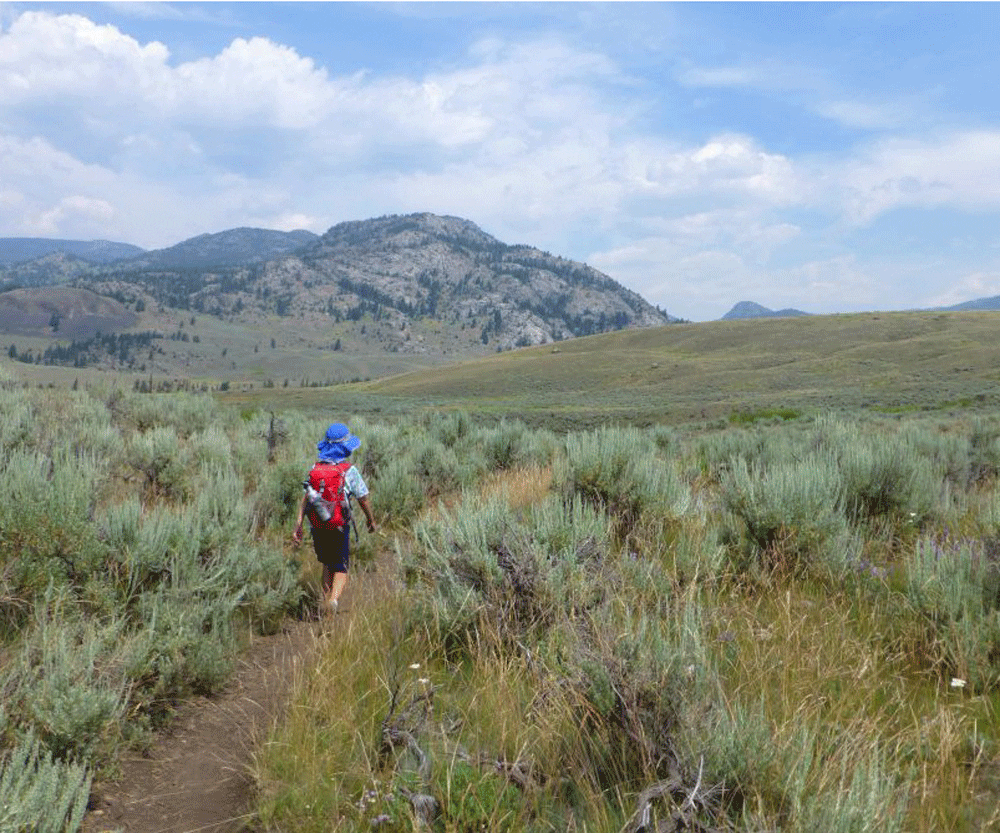 Everyone knows that Yellowstone National Park makes for a classic family vacation. Strolling the boardwalks...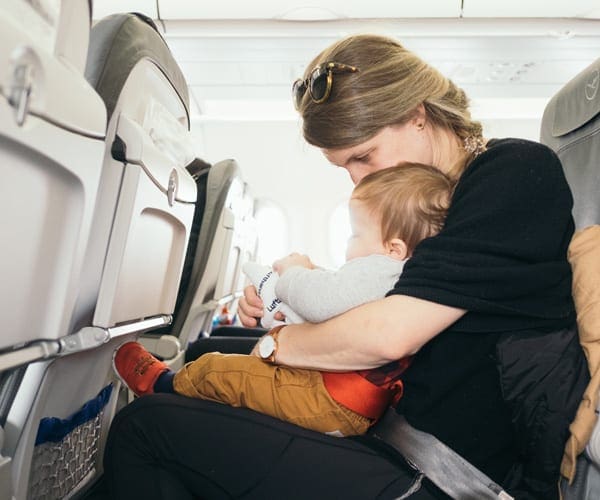 Families Who Love To Travel contributor Meghan Oaks provides her 10 best tips for your...