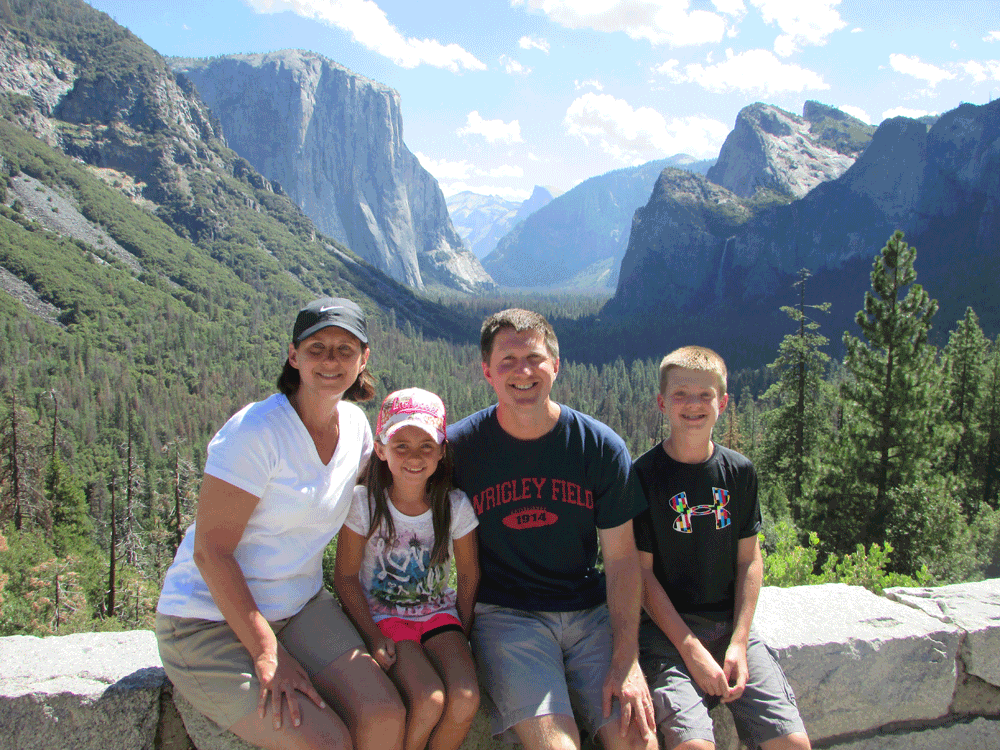 A Yosemite family vacation is a fantastic idea if you're considering a National Park visit! From gorgeous hiking trails to giant sequoias, cascading waterfalls, and native wildlife, there's just so much to do here with kids. In the Summer of 2017, my family took a two-week trip-of-a-lifetime to California, where we stopped for 3 days in Yosemite. At the time of the trip, our children were 8 and 12 years old, ideal ages for enjoying everything this vast natural playground has to offer families. We had so much fun! If you're looking to plan a similar trip to Yosemite with kids or aren't sure where to get started, my Yosemite itinerary can act as a blueprint to choose your own family adventures. Here are some things that made our trip to Yosemite wonderful alongside other tips to help you make your decision!
Where to Stay on a Yosemite Family Vacation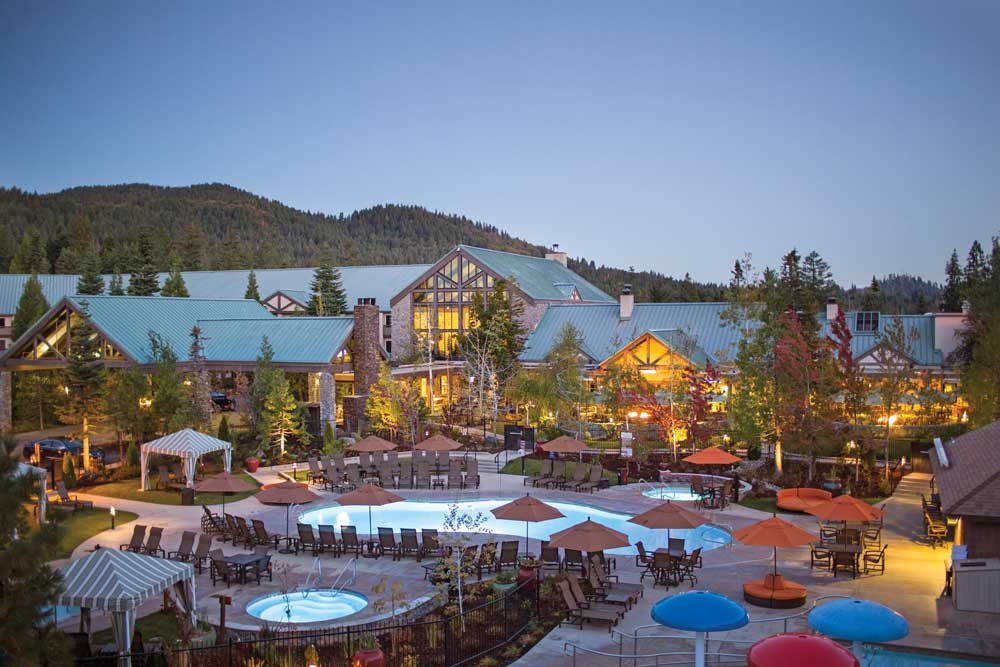 Luckily for those looking to stay awhile, Yosemite National Park boasts nearby accommodations for a Yosemite family trip. We knew that we were looking for a hotel, not a campground, so we started our search with our options narrowed down a bit. My biggest advice in booking places to stay is to plan way in advance! Our plans came together during the summer before we actually took the trip. And yes, even that far in advance (about 10 to 11 months out), we still found that many of the Yosemite lodging options inside the park already said "No Vacancy" for the dates that we needed. For this reason, we had to shake it up and do some searching.
That's how we found the beautiful Tenaya Lodge in a town called Fish Camp, about 2 miles from the southern entrance to Yosemite National Park. Tenaya was a one-stop shop for our family. If you ask our children, "What was your favorite part?" they both agree: when swimming in the outdoor pool, you can hear music pumping underwater! Tenaya Lodge near Yosemite also had lots of things to love, like the spacious, modern, and comfortable rooms. There are also a number of dining options serving up tasty menu items. We loved the outdoor barbecue with live music and games, though the hotel generally offered lots of family-friendly activities, like horseback riding and exploring Mariposa Grove. Of course, proximity to the park was a plus, since we weren't able to score accommodations inside Yosemite.
Planning a Yosemite Family Vacation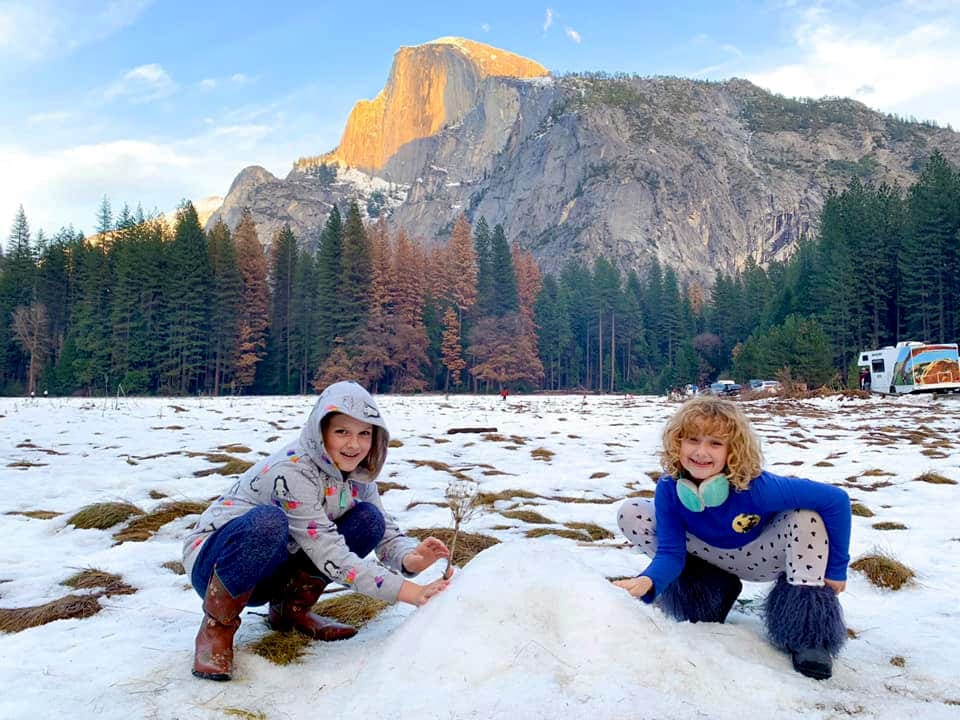 Now that you've decided where to sleep, start your Yosemite family vacation adventures! Our first day began at the Southern entrance, where we had about an hour-long drive to get to the Valley Visitor Center in Yosemite Valley. This is a useful starting point when you arrive at Yosemite. Here, you'll find a ranger-staffed information desk, a bookstore, maps, brochures, and pretty much all services for guests you can think of. A great way to get your bearings in this massive park is to take one of the guided Yosemite family tours offered by the National Park System. Ultimately, we decided on the Valley Floor Tour: 2 hours, ranger-guided, and in an open-air tram (weather dependent, of course!) Fortunately, on this tour, we saw close-up views of all Yosemite's prized waterfalls; Bridal Veil, Ribbon, and Yosemite Falls, the Merced River, and rock formations like El Capitan, and Half Dome.
Just One Day In Yosemite National Park? Book Yosemite Valley, Glacier Point & Giant Sequoias Tour With Viator.
Things to Do on a Yosemite Family Vacation
There are so many things to do in Yosemite with kids, it may be hard to keep track! If you're wondering where to start or what to see throughout your trip to the park, I've rounded up some suggestions to make your life a little easier!
Hike Along Stunning Trails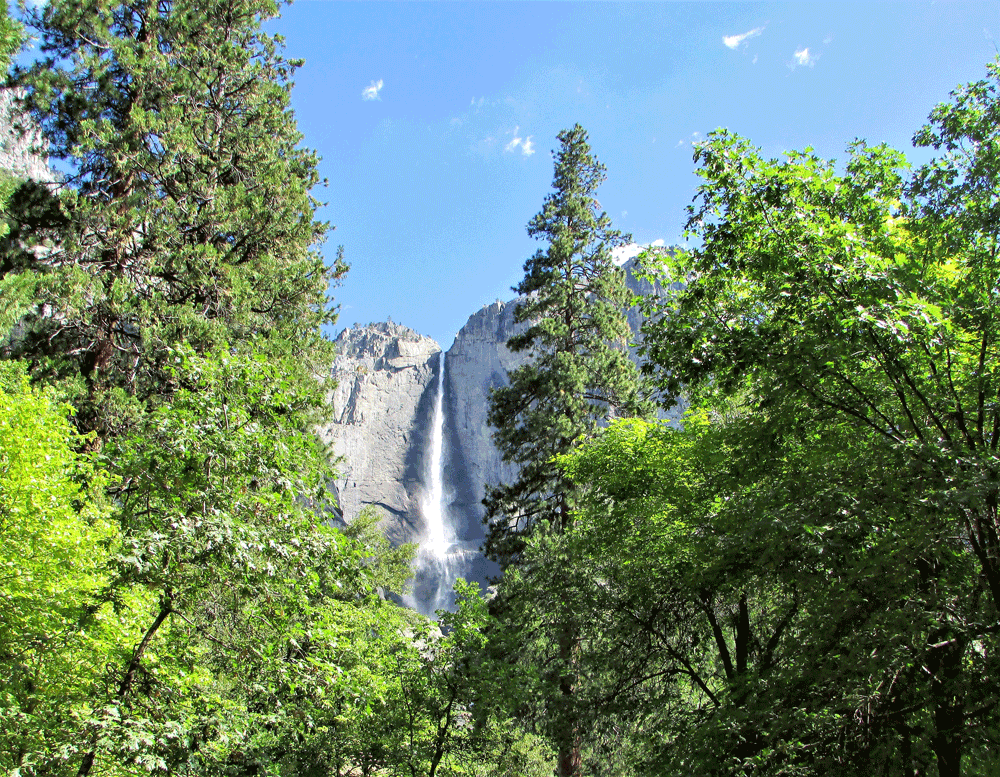 Yosemite family hikes are a great way to see all of the park's sights. Luckily, there are trails of all lengths and ability levels for children to traverse, as well as some trails that are wheelchair accessible. My family explored the Lower Yosemite Falls Loop Trail after our Valley Floor Tour, which was easy, paved, and not-at-all steep, ideal for little ones who are beginners. It's also a very scenic walk. After crossing a wooden bridge, we spent a long time enjoying the freezing cold water at the base of the breathtaking falls. Because this trail was so easy and family-friendly, however, it was also quite crowded! But this is to be expected of Yosemite during the summer, the most popular season for the park overall. Another recommended trail is also the one-mile Glacier Point Loop, circling an incredible panorama.
For a list of more trails and Yosemite family hikes, click here.
Book your private family hike in Yosemite using Vaitor.
Adventures on Horseback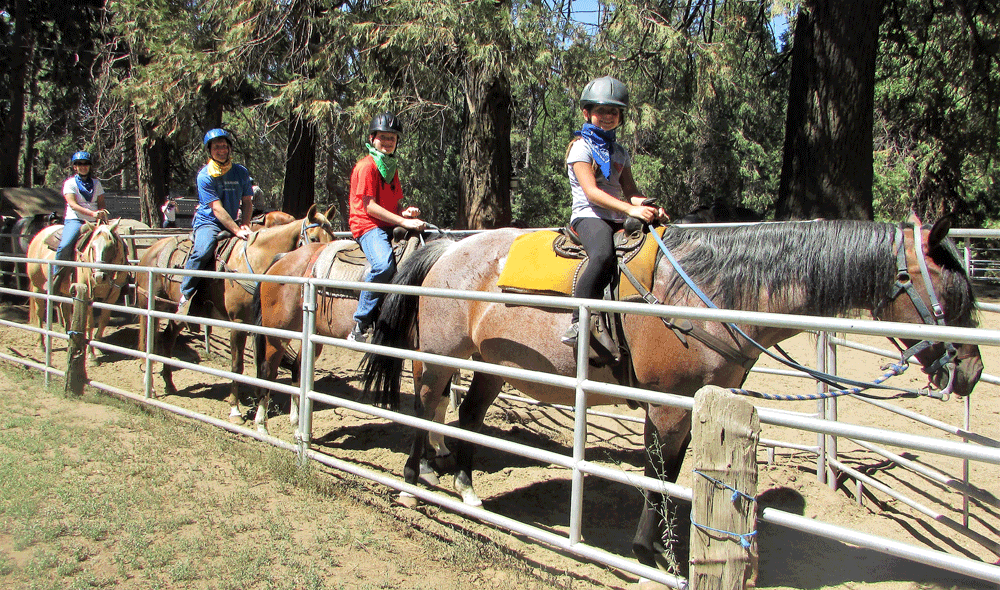 A Yosemite family vacation also gives you a fantastic opportunity to get up close with animals! Aside from spotting rare wildlife throughout the park, you also have opportunities to visit some stables. Our horseback riding adventure took place at Yosemite Trails Saddle and Sleigh Company, located in the secluded Sierra National Forest. After we donned our bandanas and safety helmets, we listened to a thorough lesson on interacting with our horses. Then, we were off! Since we didn't have a lot of experience with horseback riding, though, we signed up for an hour-long trail ride through the hilly forest, over streams. If you're searching for something longer, there are several options for rides of varying lengths. An hour-long tour was just right for our family and the staff at Yosemite Saddle and Trails was wonderful!
Visit the Mariposa Grove
Mariposa Grove is one of Yosemite National Park's most popular attractions for travelers. Of course, like many other families visiting this well-known area, we came super excited to see the sequoias. Imagine our disappointment when we found out that Mariposa Grove CLOSED for renovations! But here's the good news for families visiting Yosemite National Park in the near future: Mariposa Grove has re-opened! Now, you can wander among towering trees in the Southern part of the park, surrounded in awe by 500+ species. Overall, it's a nice tranquil walk through Yosemite's lovely scenery, though it could be tiring for some younger children. The Fallen Monarch is the star of the bunch, so be sure to take lots of photos of that! Notwithstanding closures, the usual method of reaching here is driving, and then taking the park shuttle deeper into the grove.
Additional Tips for a Yosemite Family Vacation
Planning a trip to Yosemite with kids can seem like a daunting task. There's so much to see and do! But it's definitely worth the effort. Check out this list of travel tips to help you plan an amazing Yosemite family vacation.
Plan Ahead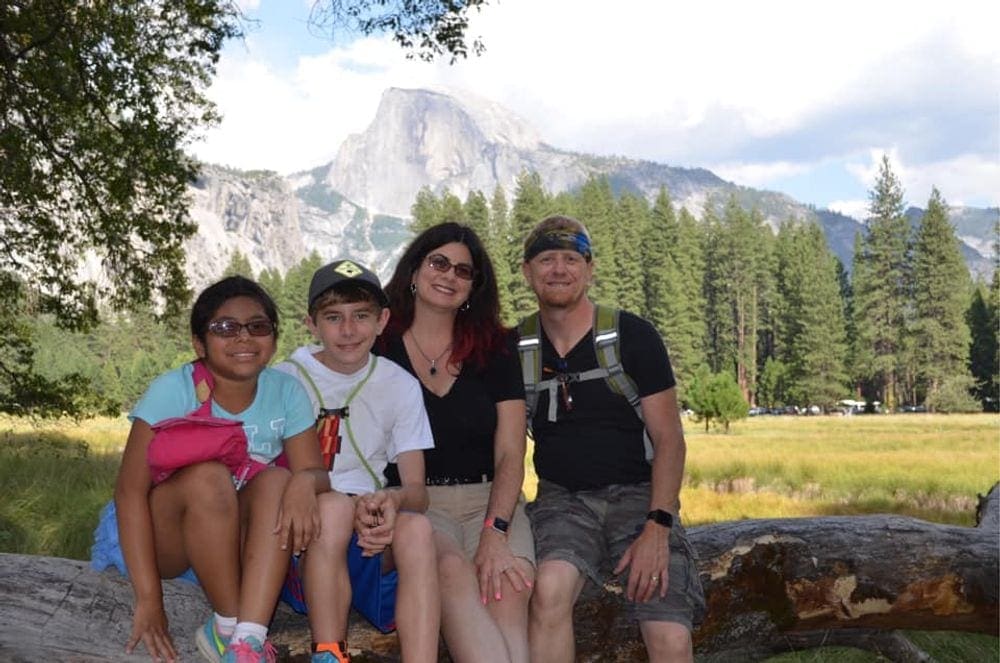 Plan your Yosemite family vacation well in advance! And when I say advance, I mean at least a year before you plan to leave. Honestly, when it comes to popular national parks like Yosemite, it's truly never too early to start planning. As previously mentioned, lodging within Yosemite National Park starts to fill up that early; which is why my family wasn't able to stay nearby. Don't worry if you find your first option filled up or you're hitting a dead end. There are still plenty of places to stay, though you should be sure you're not booking too last minute. Aside from that, it also helps to have a clear itinerary when visiting a park as big as Yosemite. That way, you'll know exactly how to plan your route, from where you'll start your days to ending them. A little structure is the backbone of every successful family vacation!
Find Yosemite National Park Hotels on Expedia
Be Patient
Expect traffic in the summer months and plan accordingly! Patience is generally key to traveling with kids; and this virtue is taken to a new level when confronting crowds at some of America's most bustling National Parks. Expect no less when you visit Yosemite. Traffic congestion here is a common occurrence, especially during the summer, so arrive early to find parking for the day. (And also remember when visiting during the winter, some trails or sections of the park may be closed to visitors.) Once you enter the park, beware that there is an approximately 37-mile drive to get to the Valley Visitor Center, which will likely take your family approximately 1 hour to reach. Utilize Yosemite's free shuttle system to get around the park whenever possible after parking your car.
RELATED: Family RVing For Beginners
Anticipate Any Medical Emergencies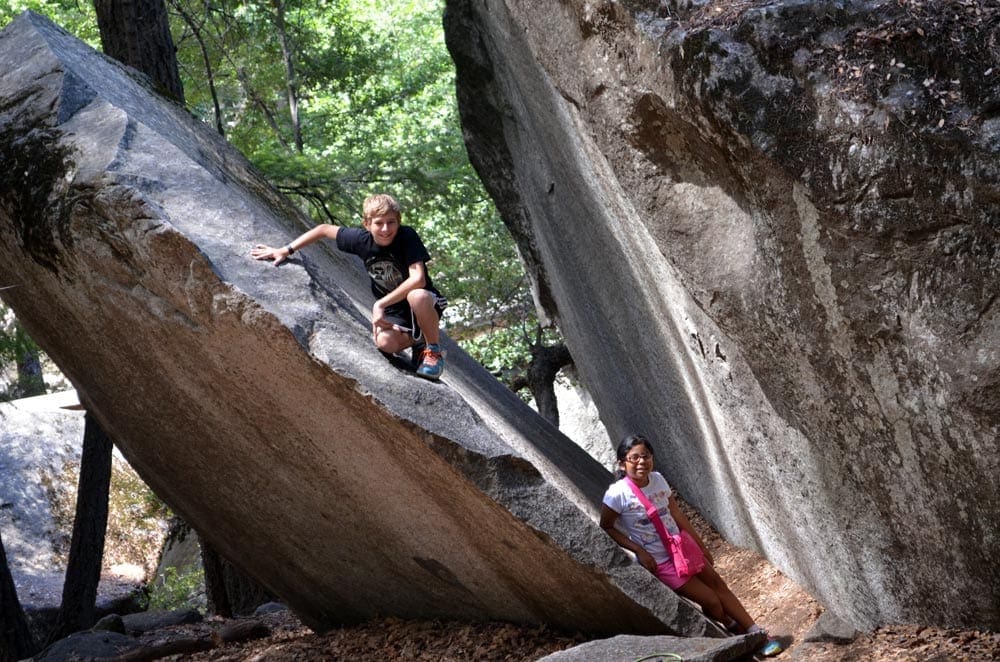 Anticipating emergencies should be a safeguard for every family vacation. Of course, you want little ones to stay safe and comfortable when visiting Yosemite, but you should always be prepared for a worst-case scenario. Roads leading into and around the park are steep and very curvy. If anyone in your party suffers from motion sickness, be prepared with strategies to deal with this issue. Additionally, be on the lookout for signs of altitude sickness. Yosemite is 5000 feet above sea level, and many people are not used to hanging out at that elevation. About 2 days into our stay, a member of our family exhibited all of the signs of altitude sickness, which resolved as soon as we reached lower elevation.
Find the lowest rates on home rentals in Yellowstone National Park using VBRO.
Happy Planning!
No matter when you take your Yosemite family vacation, you and your kids will love everything this breathtaking landscape offers year-round. Looking for more national park inspiration? Check out our list of Top 10 National Parks For Families.
Written by FLT Contributor Melissa Dona. This article on Yosemite National Parks For Families was adapted from an original blog post within the Travel section on Melissa's website.
*Due to COVID-19, some of the things to do or accommodations on this list may also be closed or may be offering reduced services. Please ensure availability before making your decision. 
•This post may contain affiliate links that may earn us a small commission, at no additional cost to you. Affiliate links in no way inform the hotels, sights, products, or other recommendations included in our articles. All opinions and recommendations expressed here are compiled from submissions submitted by the generous members of our Families Who Love To Travel community.
READ NEXT:
15 Outdoor Gifts For Your Local Socially Distant Family Trip
4th-Grade National Park Pass: What You Need to Know
6 Best West Coast National Parks For Kids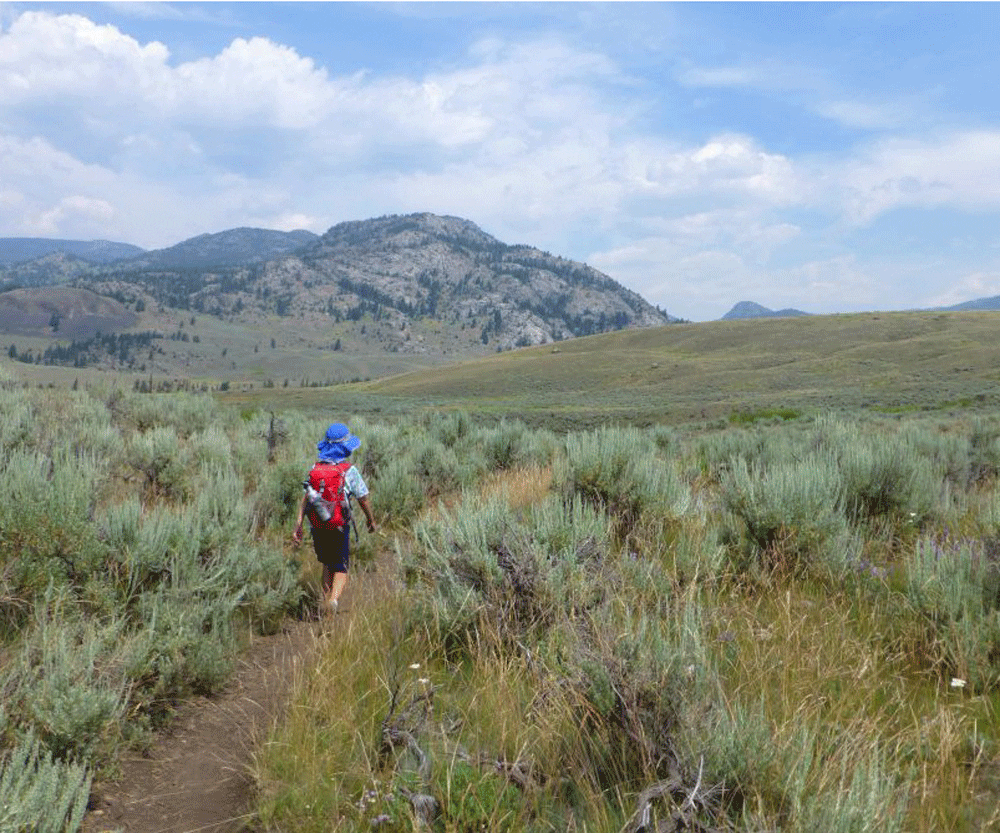 Everyone knows that Yellowstone National Park makes for a classic family vacation. Strolling the boardwalks...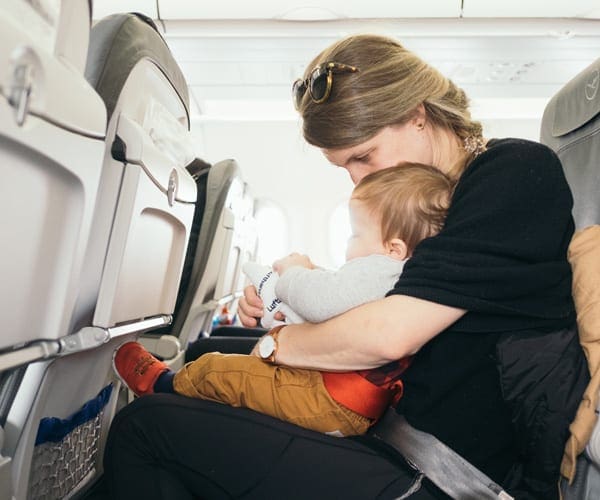 Families Who Love To Travel contributor Meghan Oaks provides her 10 best tips for your...