Fall is fast approaching, so it's time to explore these fall activities in Colorado with kids! With school in full swing and cooler weather approaching, there's no time like now to get your kids outside to enjoy various fall activities. When we think of fall, we think of carving pumpkins, the smell of apple cider, prickly corn mazes, and spooky Halloween decorations. We are lucky to have such a wide variety of fall activities in Colorado for families! Festivals throughout Colorado celebrate what autumn brings, as well as holidays, including Dia de Los Muertos and Halloween. With many farms featuring pumpkin patches and apple orchards to explore, and farmer's markets to stroll through, you can participate in the fall harvest as a family. Corn mazes, bumpy wagon rides, and petting farms are all family favorites on my list of the 20+ Best Fall Activities in Colorado with Kids.
Fall-Themed Farms in Colorado with Kids
We are lucky to have so many family-friendly farms in Colorado, welcoming guests of all ages by offering countless fall activities catering to children. Most of these farms offer a farmstand with in-season fruits and vegetables for sale, in addition to pumpkins and gourds available for purchase. Plus, there are plenty of free fall activities in Colorado for kids! Your small children can feel independent while navigating the hale bale mazes on the farm, or your family can adventure through the tall stalks of the leafy corn mazes. Some of our all-time favorite farms to visit are north of Denver. Each farm has a unique set of activities, so check out their websites for all the details and any admission fees.
RELATED: Best Places to See Fall Colors in the US for Families
Anderson Farms
Erie, CO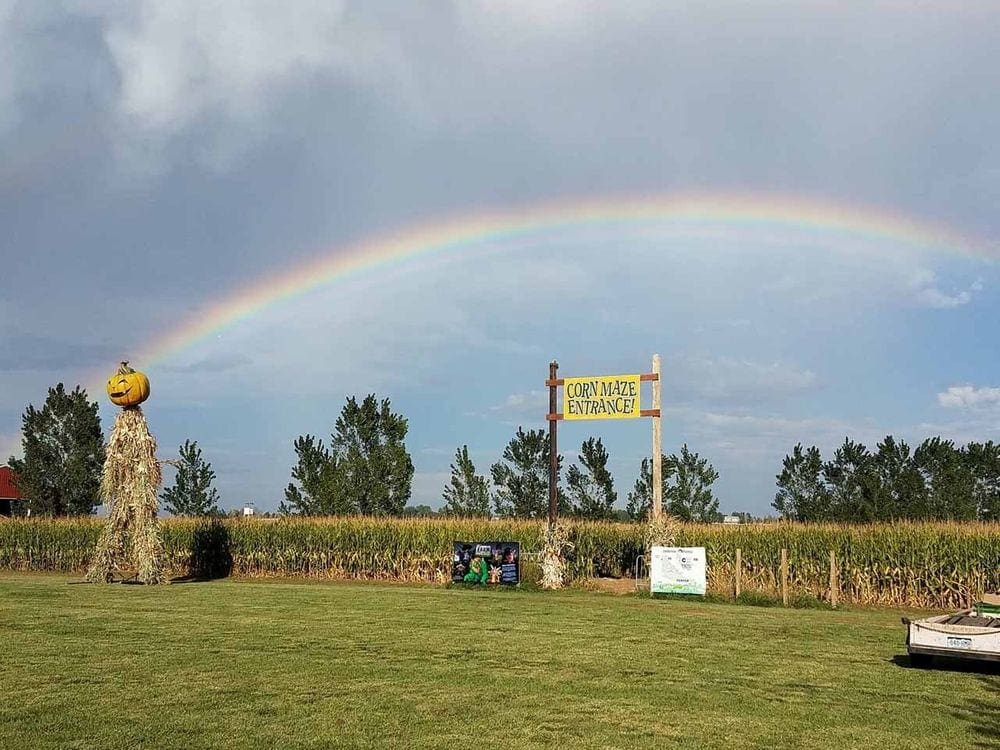 Anderson Farms is a must-visit farm during fall in Colorado with kids! Located in Erie, off of Hwy 52, you'll see a large pumpkin silo as you near the farm. Feel free to take advantage of everything offered here! Among the many activities and attractions are the corn and rainbow mazes, the petting zoo, and the pedal karts. Best of all? It's all included with your entrance fee!
Kids especially love to play on the playground, ride the barrel train, and take a wagon ride out to the pumpkin patch. There is even a main yard fire pit, where you can purchase a smores kit and roast marshmallows over the fire on a first-come, first-serve basis. Or, for a unique family experience, rent a private campfire site to roast s'mores for a special evening in the crisp fall air!
Sunflower Farm
Longmont, CO
Sunflower Farm focuses on nature, animals, and children. What could be better for a day of fall activities in Colorado with kids? Make reservations for one of the Sunflower Farm Farmfest days, which are usually on a Saturday or Sunday. When planning your excursion, please note the public hours for Farmfest. During this time, your family can connect with your favorite farm animals, including free-roaming chickens, peacocks, and turkeys!
Additionally, your $18 dollar admission fee will allow your family to enjoy the fun tire swings or sit on a John Deere tractor. Plus, kids will adore exploring the old airplane, sandboxes, and giant treehouses, while parents can rest easy in nearby hammocks. Be sure to discover the large shade trees, ideal for your packed picnic. Book your tickets in advance as they sell out quickly; reservations can already be made online for the fall dates! 
Note: Sunflower Farm does not serve food, but families can bring packed picnics and beverages. Also, should you not be able to make your reservation, you are encouraged to find someone to take your place, as the reservation is nonrefundable. 
7th Generation Farm
Louisville, CO
7th Generation Farm is your place for family fun in October in Colorado! This local, family-run farm is great for a day of enjoying some fall festivities in Colorado with kids. Here, families can choose from a range of organic products, alongside access to a pumpkin patch! Browse the U-pick pumpkins from a pre-picked selection and decide which one you want to take home. Kids will also love exploring either a hay bale maze or climbing the hay bale mountain. Plus, little ones will definitely delight in petting the farm animals, too. 
Be sure to check the website for the updated 2023 dates. 7th Generation Farm is open on Friday and Saturday only, so be sure to play your fall festivities with kids accordingly.
Bee Hugger & Ya Ya Apple Orchard and Farm
Longmont, CO
Want to explore more than one Colorado fall farm with kids, but feel pressed for time and budget friendly options? In Longmont, combine a trip to the Bee Hugger and Ya-Ya Apple Orchard and Farm for a special treat! Both locations are sure to fill your day with animals, honey, apple cider, and fall activities. Plus, kids will love all the wide-open spaces these farms present.
Come pick sunflowers as a seasonal activity at the Bee Hugger Farm. Or, bring the littles for a pony ride on the weekends (check the website for specific times). Your family can feed many of the animals and even take a tractor ride, all for a small fee. Visiting the Bee Hugger farm is free, however. 
Ya-Ya Orchard is a special stop both for the history of nature and the delicious goodies that can be purchased at the farm stand. With a history dating back to 1896, this farm has blessed the Longmont community in many ways, and your family can celebrate what it has to offer with a visit this fall. Indeed, stop by for their cider donuts! With so many delicious treats, you'll be hard-pressed to find a better way to spend a full day exploring fall activities in Colorado with kids!
Fritzler Farm
LaSalle, CO
Fritzler Farm is a one-stop shop for your family's autumn adventure! Located in LaSalle, this long-standing farm flaunts many fall activities for kids. See all of the activities listed for Fall Days and Scream Acres to better understand what's offered here; between pumpkin cannons, go-karts, and a barrel train, you will surely find a thrill! Little kids can tackle the slide mountain, corn spinner, or pillow jump to start your spectacular farm getaway.
Then, Scream Acres is the perfect addition for your thrill-seeking, scream-chasing teenagers. They even offer nighttime paintballing, which is sure to thrill the teenagers! What more could you ask for when looking for a farm experience!? They open in mid-September, so be sure to get your tickets soon. Prices vary, so check their website for details.
Miller Farms
Platteville, CO
Fall Harvest Festival at Miller Farms is a must for families exploring Colorado. Running daily from Labor Day to mid-November, you can ride wagons, explore the farm, and even harvest your own vegetables when you visit! Get your hands dirty by digging up your own harvest for the fall, which could include squash, peppers, potatoes, carrots, and more. You'll ride out in an open tractor and have plenty of chances to gather along the route.
Other activities kids will love are also included in your admission fee. Be sure to explore the corn maze, "croc pit," hay pyramid, and more! Animal enthusiasts will love getting up close to the farm's livestock. There are also some more kid's play areas, and antique tractors, to name a few. Admission is free to the farm; the charge is for the hayride and the bag of vegetables you harvest. What a great way to spend a day in Colorado in the fall!
U-Pick Farms in Colorado with Kids
Apple picking is one of the best fall activities in Colorado with kids! Little ones will love telling their friends and family about their homemade applesauce and apple pie. Especially, when they picked apples ripe for the cooking during a family excursion to one of these apple orchards! Taking your kids to an apple orchard is definitely one of the best things to do in Colorado in September with kids!
READ NEXT: Beautiful Drives for Fall Colors in Colorado with Kids
Orchard Valley Farms & Market
Paonia, CO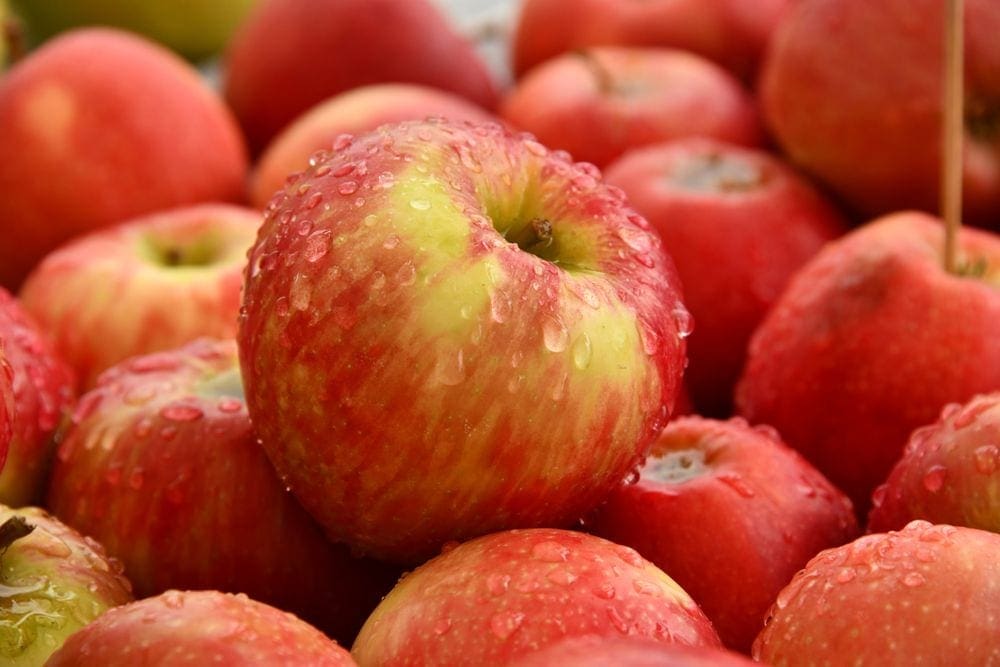 Orchard Valley Farms & Market in Paonia is an orchard where you can pick your own fruit. What a fun experience to educate kids about how and where their food is grown! In most seasons, you can pick everything from apples to peaches and nectarines. In October, pumpkins are also available to choose from. Be sure to check their website for the schedule, as weather may impact their crop availability for the year.
Happy Apple & Third Street Apples
Penrose, CO
Happy Apple is another contender on our list of fall activities in Colorado with kids! Located in Penrose, this spot offers pay-per-pound fruits picked by you. With your free admission, you also get a hayride that kids are sure to love! They have blackberries and pumpkins to pick, as well. Third Street Apples in Penrose is another apple orchard with a larger variety of apples to pick. Their picking season runs from late August to late October, but be sure to check their website for the apple ripening calendar. 
Colon Orchard
Canon City, CO
Colon Orchard concludes our fall activities in Colorado with kids! A 4th generation family farm located in Canon City, it's perfect for a quick stop during autumn. They grow heritage apples and have a selection of other vegetables, squash, jellies, and jams available for purchase. In addition to fruits and veggies, you can also buy beef, pork, and lamb as well, all of which are antibiotic and hormone-free. Family fall activities include a corn maze, which is designed differently each year!
Farmers' Markets in Colorado with Kids
Located around the state, farmers' markets offer staple fall activities in Colorado with kids. Find farm-fresh eggs and meat, as well as seasonal fruits and vegetables. In addition, local honey and baked goods can be found to satisfy your sweet tooth! Local Colorado-specific goods such as hats and tee-shirts, vibrant photography, and hand-made art or jewelry often fill the stalls. Some markets are year-round, while others begin in May or early June.
Find your local market, or the closest market while you are on your weekend getaway, to add fall flavors and fall-themed Colorado memorabilia as your family travels. Colorado Farmers' Market Locations lists the events by day of the week and the name of the town/city, making it a great resource when hunting for your nearest farmer's market. Indeed, a farmers' market is one of the best things to do in Colorado in September with kids!
Denver Botanic Gardens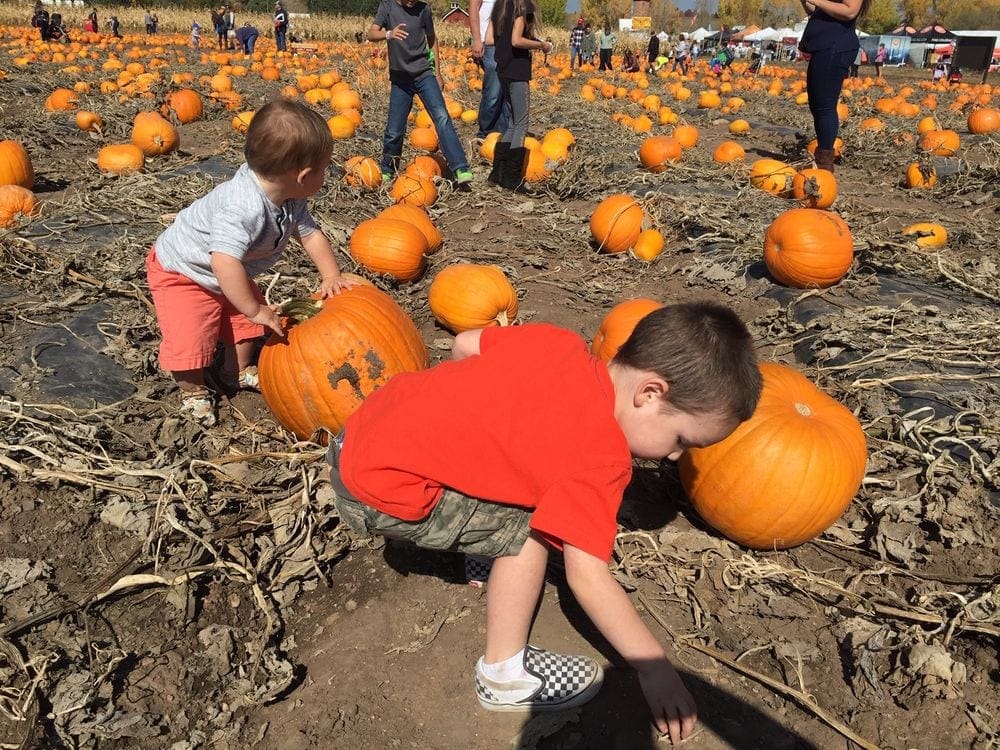 Denver Botanic Gardens is great for experiencing fall as a family in a controlled environment. Plus, it's also convenient since it offers two locations perfect for families! One is on York Street, between Cheesman and Congress Park, while the other location is Chatfield Farms in Littleton. Each location has unique experiences and fall activities in Colorado with kids.
At the Chatfield Farm location, for example, the corn maze is 7-acres of twisting paths and bridges to explore! Be sure to check the website for admission fees and information on the limited season, namely weekends from mid-September and October. Plus, there is a small maze that won't overwhelm kids under the age of 10. Finally, check out their 10-acre pumpkin patch, during Pumpkin Festival days only, so your family can pick the perfect pumpkins for carving your autumn creations!
The York Street location is equally alluring! Specifically, Glow at the Gardens is located at the York location. Here, wander the gardens as they are illuminated and decorated for Halloween. Kids will love searching for spooky friends! Then, celebrate the Day of the Dead with the Dia de Los Muertos Celebration. Also located at the York Street location, this event offers several on-site activities, including an artisanal market. Check on the website for date details.  
Harvest Haunt
Golden CO
Enjoy tricks, treats, and trains at Harvest Haunt at the Colorado Railroad Museum. Every year, families can find fun, fall-themed activities on the museum's grounds, often occurring the weekend before Halloween. We encourage you to wear your costumes and take advantage of the action! At this mostly outdoors event, families will be able to trick or treat while exploring vintage trains, otherwise known as "spooky haunted railcars". It's a must for any train lover and a great way to combine this passion with Halloween. Afterward, visit the vendors for snacks, and grab a family picture for your memory book.
Spooktacular Events near Denver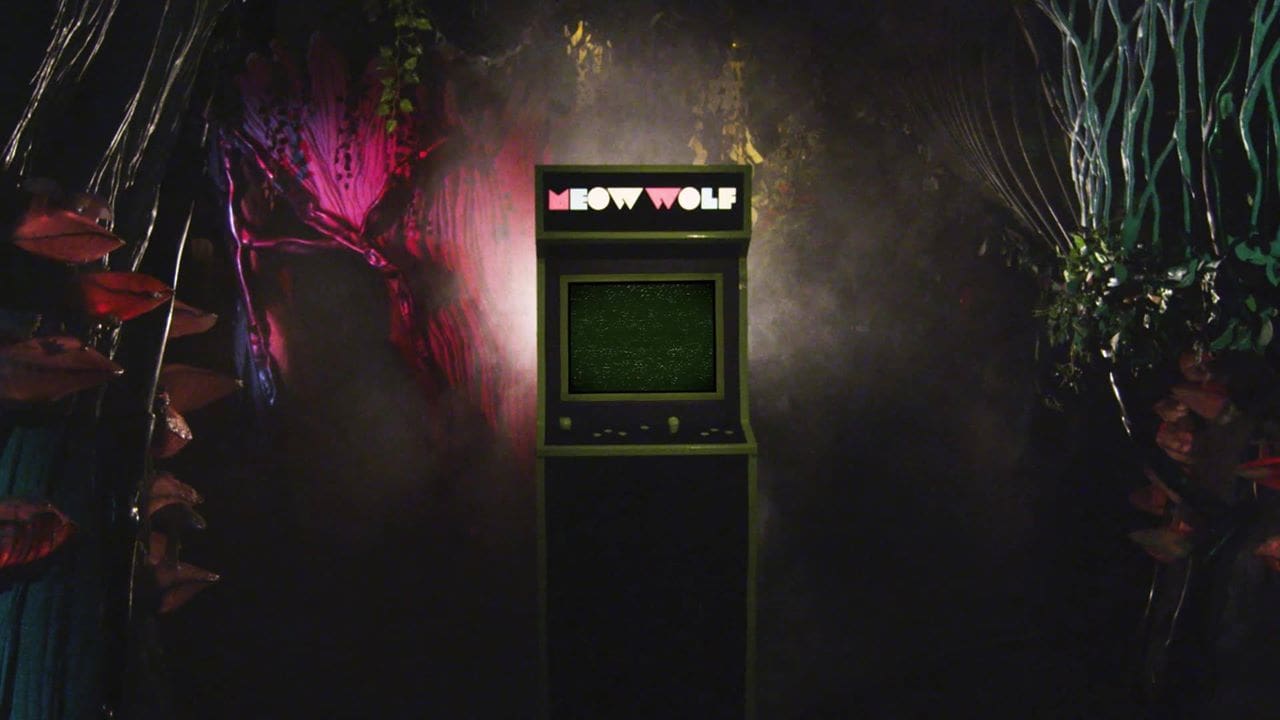 Fall activities in Colorado with kids wouldn't be completed without fall-themed events to attend. Add these thrilling fall activities to your Colorado bucket list, from concerts to fright fests!
RELATED: 21+ Kid-Friendly Activities in Denver that the Whole Family Will Love
Halloween Spooktacular: Colorado Symphony
On Sunday, October 29th, 2023, enjoy the Halloween Spooktacular at the Colorado Symphony Boettcher Concert Hall. With spooky music from well-known movies and TV shows, your family will surely enjoy this concert. Sit in the audience in your Halloween costumes as you enjoy all the other themed families in the venue.  
Thirteenth Floor Entertainment
For a genuinely freaky Friday, check out Thirteenth Floor Entertainment for a Halloween thrill. This may be suitable only for the oldest in your family or those who enjoy a fright! These are live, action-themed, hands-on, immersive experiences that may leave you wanting more (or scare you away for good).
Meow Wolf
Though not explicitly fall-themed, this can fall in the category of spooky and spectacular. A family visit to Meow Wolf in the fall is a great addition to your family's autumnal itinerary. A perfect indoor activity in case of inclement weather, you can immerse yourself in the "other" worlds in Convergence Station. 
Elitch Gardens: Fright Fest
Adding Fright Fest to your fall activities will not disappoint. The kiddieland rides and the family theme park rides will provide an extra thrill at night with spooktacular decorations and haunted spaces. The theme and water park transform during Fright Fest to provide a wonderful Halloween-themed event in Denver for kids and families to enjoy during the fall in Colorado.
BOO at the Zoo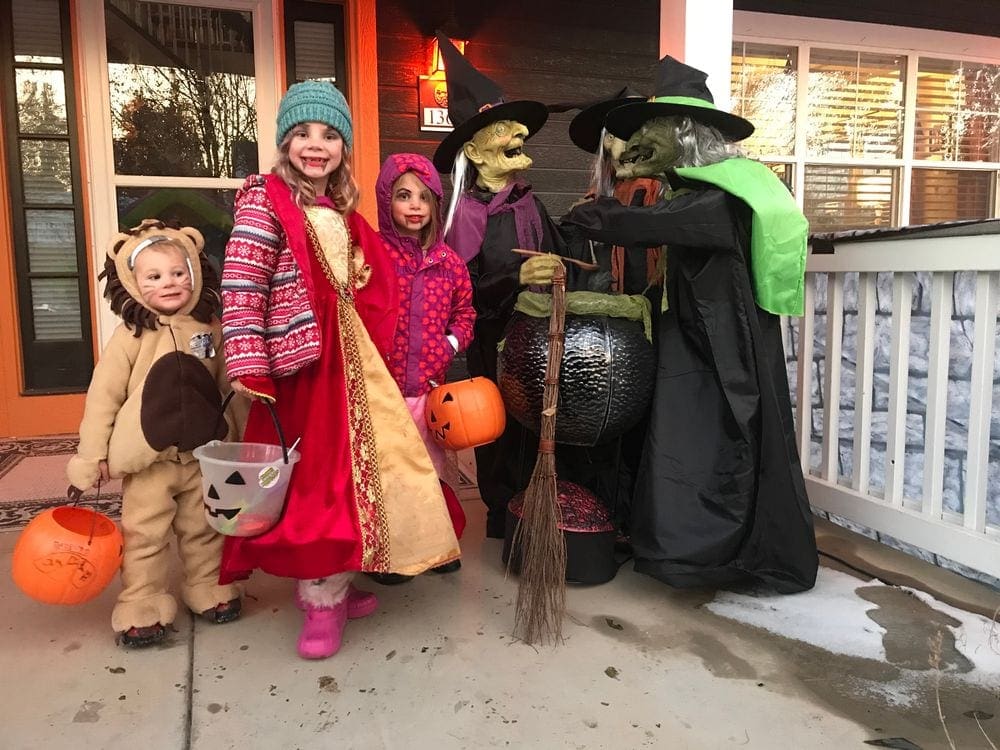 What's better than a bit of fun at the zoo? Luckily, fall means that many local zoos decorate for the season, making them a treat to visit with kids! Though there are countless zoos and animal sanctuaries around Colorado to visit as a family, here are two of our favorites during fall. 
Cheyenne Mountain Zoo, Colorado Springs
Dress up in your favorite costume or show off your family-themed costumes at BOO at the Cheyenne Mountain ZOO in Colorado Springs. Trick or treat through the Zoo, see the animals at night, and watch the candles flicker in the lighted pumpkin patch! Walk through the spooky graveyard. Purchase your tickets to ride the Mountaineer Sky Ride before it closes. What a way to see the zoo and Colorado Springs as you ride the open-air chair lift over the animal exhibits, in the dark! This is such a special way to connect with your kiddos this fall season. With only a few weekends open in October, be sure to book your tickets now. Certainly, this is one of the best kid-friendly things to do in Colorado Springs in the fall.
RELATED: 7 Hotels in Colorado Springs that Families Will Love
Denver Zoo, Denver
Denver Zoo offers Enchanted Hallows: Big Foot Festival on Friday and Saturday nights in October. Here, your family can discover two wonderful experiences. First, the Harmony Hill Bigfoot Festival, and secondly, the Woodland Hollow. The Woodland Hollow is an immersive art walk, plus offers a wide array of fall activities in Colorado with kids. Not to mention, attractions to entertain everyone in your family, including kid and adult favorites alike. Start by challenging your family to a game of cornhole, then try your hand at creative pumpkin carvings. You will also find animal specialists leading conversations throughout the day, as well as a Scary-oke sing-along! After so much fun, you'll quickly realize why this is one of the best things to do in Denver, Colorado, in September for families!
Top 20 Denver, CO family-friendly vacation rentals | Vrbo
Fall Festivals in Colorado with Kids
Fall in Colorado for families would not be complete without attending some fall-themed festivals! Many of the best fall activities in Colorado with kids and autumn-inspired food are found at festivals across the state! Here are two of our favorites for families.
Chile & Frijoles Festival
Chile & Frijoles Festival in Pueblo is planning a full-scale event for their 29th year of the festival. This year's event features various activities, including live music, vendors, cooking competitions, and, of course, chilies! One area will include a farmers market with the iconic Pueblo-grown chiles, roasting and ready for families! The festival is typically the last weekend in September; check the website for annual dates and prices. A small admission fee gets you through the door and on your way to enjoying a ton of family fun!
Top 20 Pueblo house rentals | Vrbo.com
Elk Fest
Elk Fest in Estes Park is a family-friendly affair. Typically, Elk Fest offers a plethora of fall activities in Colorado for kids, such as elk-based arts and crafts for kids, a children's area for elk-themed activities, as well as Native American music, dance, and storytelling. As the festival happens during elk mating season, you will likely see many elk roaming the town and in the nearby Rocky Mountain National Park. Kids will delight in keeping their eyes peeled for these magnificent creatures. Finally, families will appreciate that the event is free.
Top 50 Estes Park cabin rentals | Vrbo.com
Fall Hikes and Drives in Colorado with Kids
Of course, you can't miss the spectacular hikes and drives Colorado has to offer all autumn long! In fact, hiking is one of the best things to do in Colorado in September with kids. This fall, spend time watching the Aspen trees turn shades of sunny gold and amber with your family. Don't forget to bring along your cameras to capture family portraits and special moments. Included in the list of Beautiful Drives for Fall Coloros in Colorado with Kids are several great fall activities for kids along the way. These include stops in historic ghost towns or themed playgrounds to captivate your child's attention, to mention a few. 
Then, discover the 16 Best Family Hikes Near Denver. On these amazing family-friendly hikes in Colorado, you will find waterfalls, creeks, and castles as your kid's feet crunch fallen leaves along the path. No matter which hike (or hikes!) you decide to take, your family is sure to love the picturesque views of Colorado and the time spent together.
Happy Travels!
As you plan your fall activities in Colorado with kids, include some of these autumn favorites. This list offers you a hint of fall activities in Colorado with kids. Whether you enjoy being active by hiking, picking apples, or cutting your own pumpkins off the vine, you will be sure to find something for the whole family to enjoy. Or, maybe you would rather enjoy a scenic fall drive or a leisurely walk at the Denver Botanic Gardens! Then, a spooky haunted house or a tame Boo at the Zoo maybe just how you decide to spend your Halloween this year. Colorado has several perfect fall activities to bring joy to everyone in the family. Hopefully, these Best Fall Activities in Colorado with Kids inspire you to get started and take your kids on an autumn adventure.
*This post may contain affiliate links that may earn us a small commission, at no additional cost to you. Affiliate links in no way inform the hotels, sights, products, or other recommendations included in our articles. All opinions and recommendations expressed here are compiled from submissions submitted by the generous members of our Families Who Love To Travel community.
READ NEXT: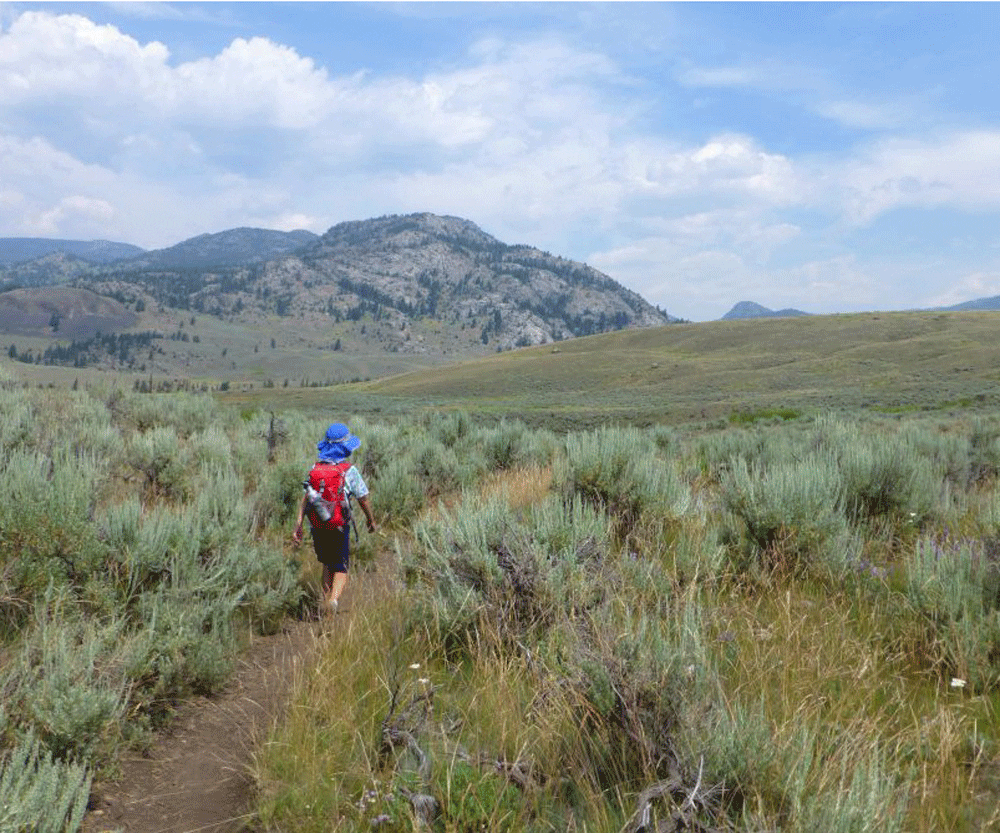 Everyone knows that Yellowstone National Park makes for a classic family vacation. Strolling the boardwalks...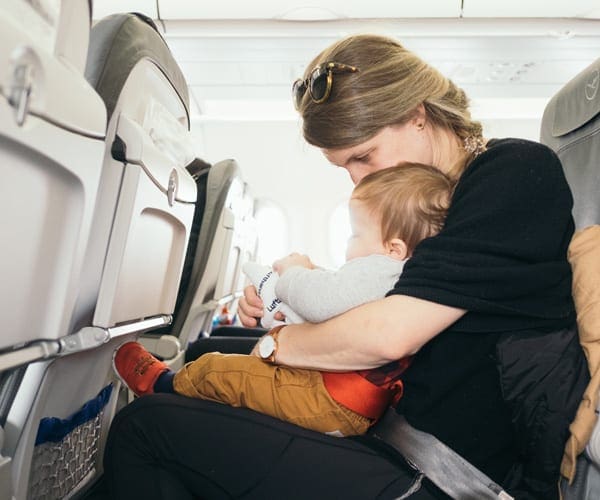 Families Who Love To Travel contributor Meghan Oaks provides her 10 best tips for your...