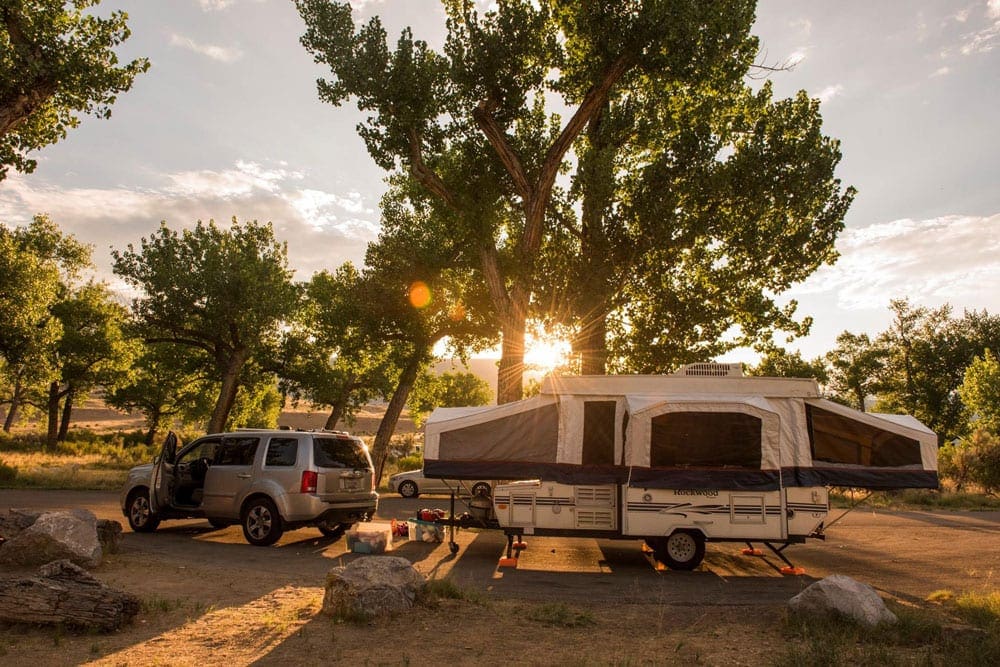 Family RVing for beginners can be a safe, fun way to experience the country! Venture off the beaten path to explore different campgrounds and build your family's relationships while traveling with your "home on wheels." Meeting like-minded family RV travelers along the way is just another added benefit for families choosing to vacation this way. If you're new to the RV lifestyle and want some tips for your future travel, here are a few suggestions to get you started on your next RV adventure!
Take a Maiden Voyage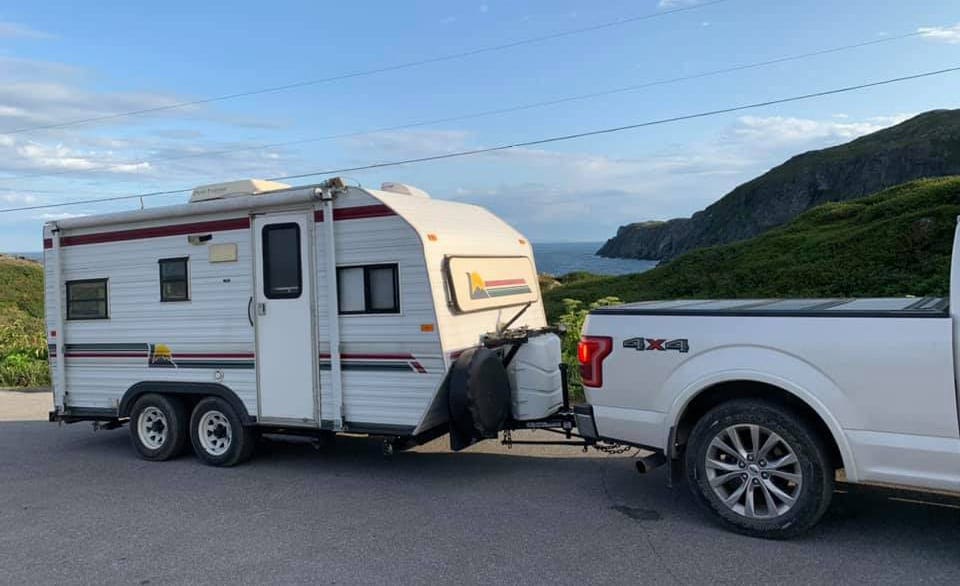 Be sure to plan an experimental maiden voyage with your RV, whether rented or purchased. A quick, overnight, and close-to-home camping trip is a great way to start! This will introduce you to all of the nuances that are involved in RV travel – and help you work out the kinks. Get used to driving the RV, hauling the trailer, backing it into the campsite, and hooking-up for your overnight stay. It's also an easy way to notice if you have missed anything in your packing. Pro tip: keep a copy of your packing list so that you never forget anything! Kitchen utensils, warm clothes for summer nights, and extra blankets are easy to miss. And don't forget marshmallows, graham crackers, and chocolate for beloved s'mores (a must for RV travel!)
A trial trip like this helps you "catch" anything you may have missed. Since you are close to home, you can go back for any necessities that may have been forgotten. Plus, it is an easy way to get your family excited about the longer trip(s) to come! Finally, before you leave the driveway, double-check that your awning and stairs are secure, the doors are shut and locked, and the tire pressure is correct before departure.
Packing Checklists for Family RVing For Beginners
Don't we all love a great family RVing for beginners checklist? Here are a few that will help ensure that you have all you need on your family RV travel! Campanda makes downloadable and printable checklists for everything you'll need for your trip, including maintenance/safety, kitchen essentials, grocery lists, and bed/bath necessities. A blank checklist is also available if you want to create your own! Some easily forgotten essentials also include a flashlight, tool kit, tarp, playing cards/games, trash bags, and broom with a dustpan. Below, I have also included a few must-pack items for your tool kit!
Sample Tool Kit for Family RV Travel
Various screwdrivers
Hammer
Can of Flex Seal
WD-40
Duct tape and electrical tape
Crescent wrenches and channel locks
Pliers and vice grips
Wire stripper/cutter, a few wire connectors
Fuses and extra light bulbs
A socket set
12V electrical tester
Packing Tips for Family RV Travel
Use storage boxes with lids to help stay organized.
Be sure to pack heavy items on the bottom of the RV as items will shift as you drive.
Use bungee cords to keep the cabinet doors closed if they tend to open during travel.
Plan your Trip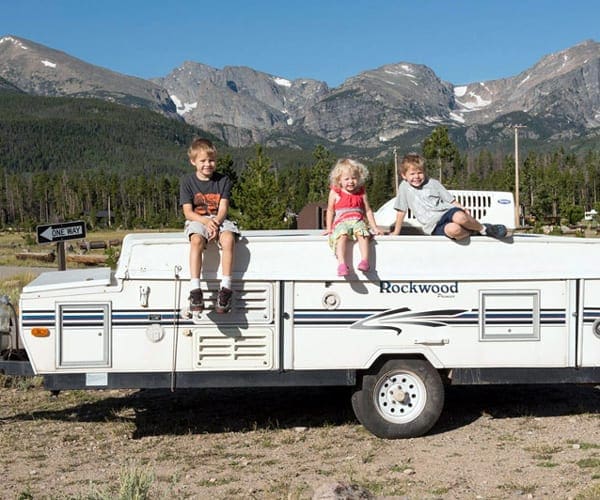 After your "maiden voyage," packing, and planning, the real fun begins! Plan your first big family RV travel destination and enjoy your adventure! Here are a few tips to master family RVing for beginners. Use it to maximize your planning and next vacation!
Is an RV Safe for Family Travel?
Before You Go: Map Your Trip
Once you have decided where your family RV travel will take you, map out your route. It's best to choose your final destination first, and then choose your major stops along the way. This allows you to form a larger picture of your trip, helping you plan small details. Also use various apps and websites designed for family RVing for beginners to find a route, as well as read reviews for locations and campgrounds along the way. (Trust us – this will make planning so much easier!) To get you started, watch this video from You, Me & the RV, a seasoned full-time RV traveler, to see how she plans her routes. Take notes! You, Me & the RV also mentions Allstays and Campendium as great resources to help narrow down your campground search.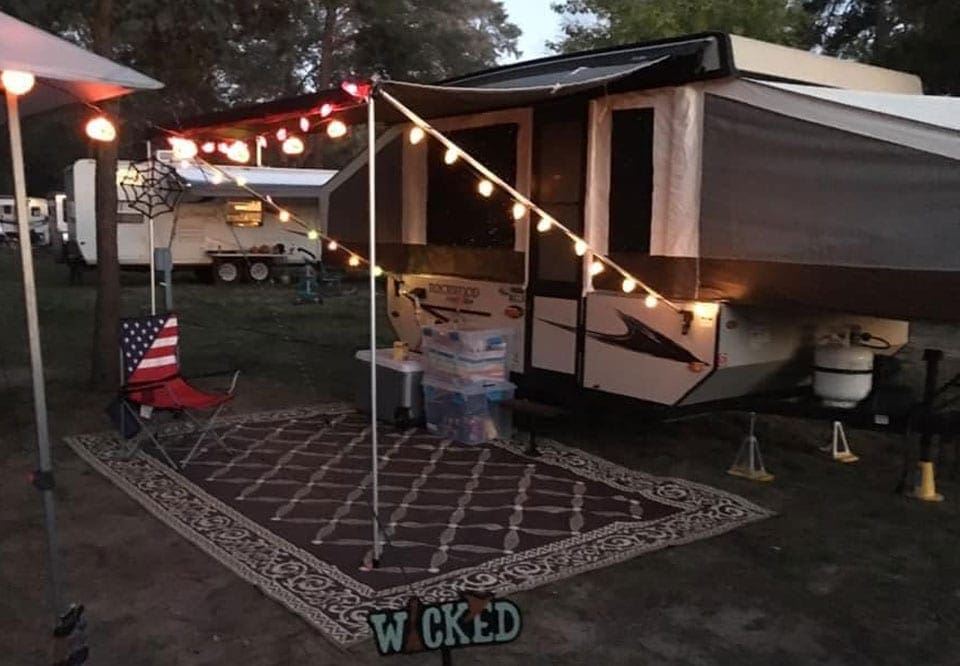 Next, we recommended looking at each specific campground website to gather information about the campsites including campground layout, size, proximity to facilities, etc. Be sure to make reservations at campgrounds that are known to be busy!
A few extras to keep in mind! Know that travel time is longer than google maps predicts because of slower travel speeds and more frequent gas stops. Keep the weight and height of your RV in mind as you plan which roads to take. Go slow and document your journey. Don't try to pack too much into one trip!
Before You Go: Plan your Meals
Making meals in advance is an easy and great suggestion for family RVing for beginners. Advanced meal preparations also allow you to refine your packing list and maximize your packing space! Check out some online resources to give you a better idea. For example, Taste of Home offers 36 Make-Ahead Meals to Enjoy While Camping in your RV. Go RVing also offers a number of delicious recipes for breakfast, lunch, dinner, snacks, and dessert. All are roadworthy and easy to prepare at the campground. Pro tip: be sure to pack your tinfoil!
During the Drive: Entertaining RV Travel with Kids
Entertainment is an important part of family RVing for beginners! As you embark on your destination with kids in tow, use these wonderful tips on how to keep them occupied during the drive. A favorite tip is to get each child an atlas to track your travels, as well as various field or seashell guides for hours of education while having fun! Worried about keeping kids content long-term? Then check out our list of Family Road Trip Games Everyone Will Enjoy, including games like I Spy and Travel Bingo. This article also includes our ultimate road trip activity packet, a free printable for families! Finally, don't miss some very important insights outlined in these 7 Tips on Staying Sane on Road Trips with Your Family!
After You Arrive: Set Up Your Campsite
Arriving at your campsite as a beginner may seem a little intimidating, especially to set-up camp. Luckily, there are plenty of tried and tested solutions to assist family RVing for beginners! In fact, Reserve America's Tip 6 for campsite set-up is a spot-on suggestion: Create a Campground Setup Checklist. By doing so, this critical list will include tips such as checking the site for low hanging branches, locating the electrical, water, and sewage hookups, and making sure your RV is secure within the site.
For a video on how to set-up your campsite with a common trailer, watch these seasoned RV travelers set up their campsite. Of course, each RV will be a little different, but it will give you an idea of the process and what it looks like first hand. For an insider tip, buy an RV mat to put down in front of your steps to increase your outdoor living space and limit what you track inside, especially with kids!
Happy Trails as you Embark on Family RVing For Beginners!
Road tripping with an RV is an adventurous way to see the world. Overall, just remember to plan your trip, pack lightly, take your maiden voyage, and then become an expert! I hope you have an amazing time discovering the magic behind family RVing for beginners.
Want to see more from Michelle? Find her on Instagram @adventuretolearn.
Travelers looking for the ultimate beach packing list for families of all ages are in...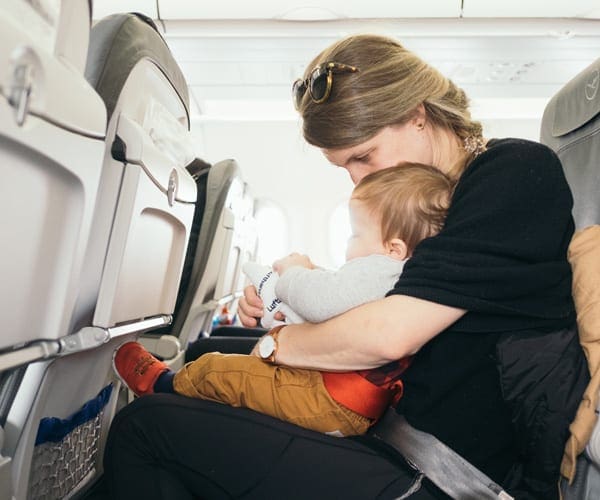 Families Who Love To Travel contributor Meghan Oaks provides her 10 best tips for your...