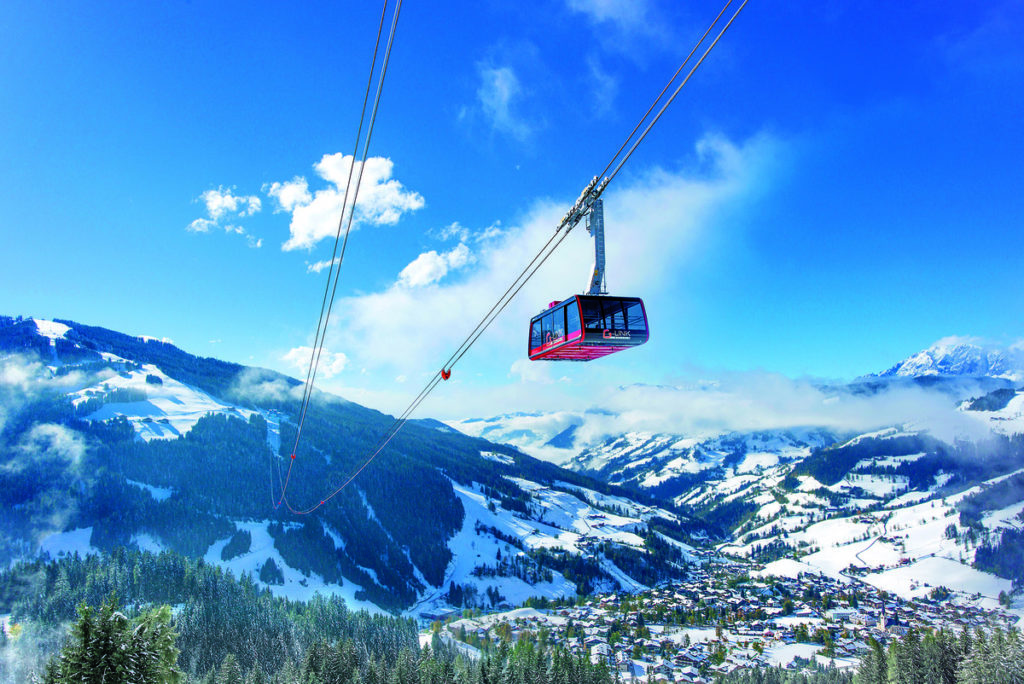 Your family's guide to skiing in Alpendorf with kids this winter is finally here! Famous for skiing, snowboarding, and other winter sports, this quaint destination in Austria provides families with an unforgettable escape. Whether you want to take introductory lessons or need challenging terrain for the intermediate skiers in your family, we're sure you'll find something to live in Alpendorf. Off the slopes, families can ice skate, visit an underground salt mine, or take a day trip to nearby Salzburg. Visiting Alpendorf with kids requires some planning, which is why we've compiled where to stay in Alpendorf with kids, the best restaurants for families, and more. Keep reading for Your Family's Guide To Skiing In Alpendorf With Kids This Winter!
How to Reach Alpendorf with Kids
If you're wondering how to reach Alpendorf with your family, keep reading! Travelers who want to reach Alpendorf by plane can either fly to Munich International Airport in Germany (around 2½ hours away) or Salzburg Airport in Austria (1 hour away.) Though Salzburg is the closest option, most families traveling from abroad fly to Munich, as it's often cheaper. Depending on where you fly in, you may be able to arrange hotel transportation to pick you up from the airport. Families flying into Salzburg can also attempt to take public transport, but it'll require a bus to a train, which takes around two hours. Taxis are also available, but you can expect the fee to be a bit high.
READ NEXT: The Best Family Guide To Skiing In Zermatt This Winter
Transportation within Alpendorf for Kids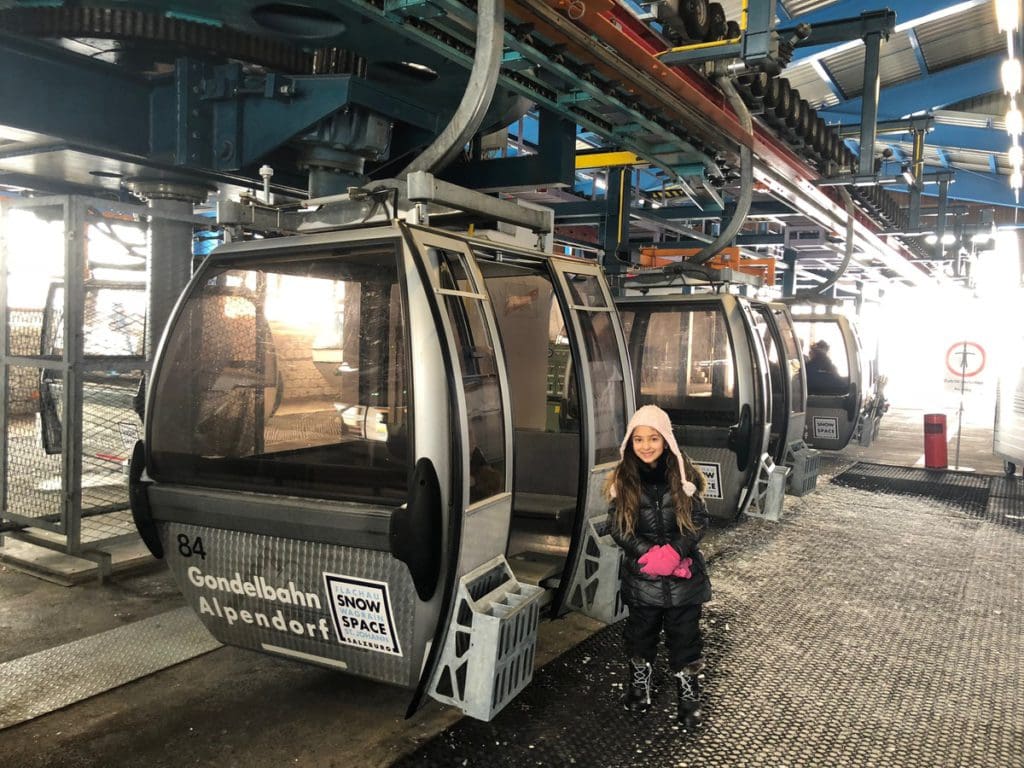 Transportation is an important part of this guide to skiing in Alpendorf with kids. While cars are allowed in Alpendorf, most families get around on foot. This is because it's easy to reach the main ski area from Alpendorf by walking and taking the gondola, regardless of where you're staying. However, if you're lugging a lot of gear or just don't want to walk from place to place, there's also a bus service. Luckily, with a total of seven free bus routes through the town and surrounding areas, it'll be easy to reach the slopes and beyond. There are multiple buses each day, departing from destinations like the Alpendorf Post Office, etc.
Once you're ready to go skiing in Alpendorf with kids, consult The Ultimate Ski Trip Packing List For Families This Winter!
About the Town
Live in European-style luxury when you visit Alpendorf for your Austria ski holidays. Those seeking family skiing in Alpendorf will adore this quaint village, located in Austria's Pongau district capital, St. Johann. It's also part of the Ski Amadé region of Austria, which has around 28 ski areas and towns, making it the second-largest ski area in Europe. Situated above sea level in the Austrian Alps, the idyllic village of Alpendorf is the touristic heart of St. Johann. Less than two miles from the city center, it houses a variety of high-end restaurants, hotels, and more family-friendly attractions. Alpendorf also provides easy entrance to Snow Space Salzburg. It's one of the best affordable ski resorts in Austria for kids, offering slopes spread across three huge ski areas!
Family Skiing in Alpendorf with Kids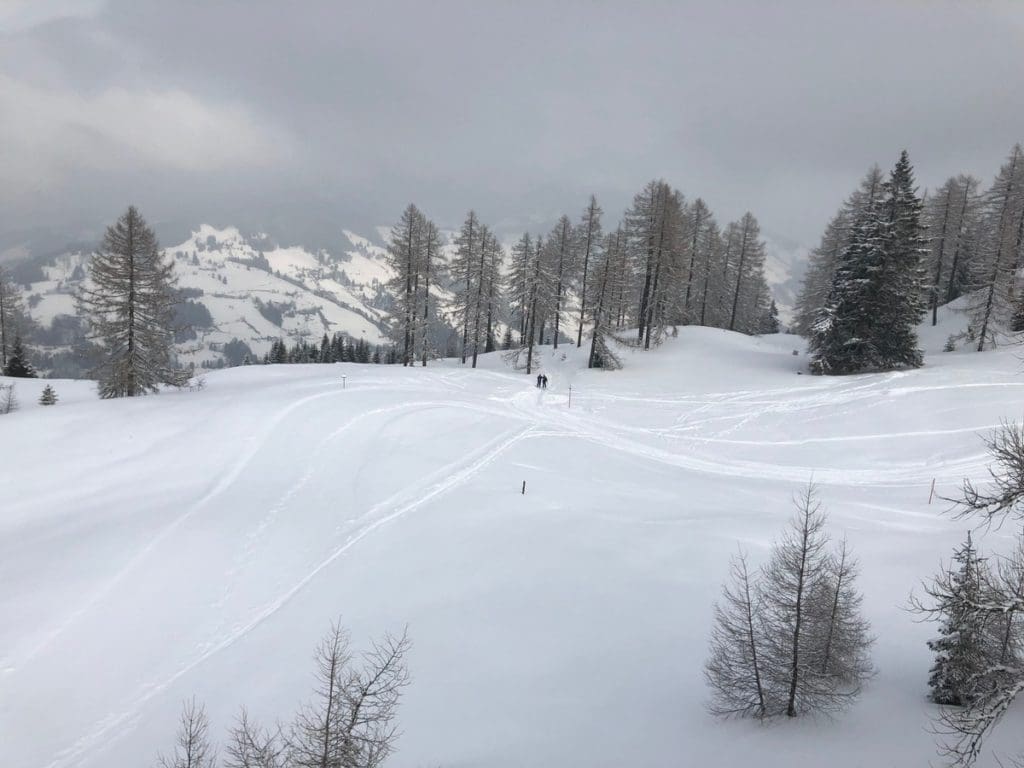 With 210 kilometers of pistes and three ski areas, Snow Space Salzburg offers the perfect terrain for every skier in your family. In the St. Johann/Alpendorf ski area, more than 90% of the slopes are either blue or red runs, so there's an ideal mixture of easy options for beginners and more challenging terrain for intermediate skiers, though there may not be enough for experts. Next to the Buchaubahn is where you'll find the popular Devils Trail, a beginner slope decorated with witches, devils, and other mythical creatures sure to delight kids! Teenagers who want to practice their freestyle moves during their Austria ski holidays will love the Snowpark Alpendorf, below the top station of the chairlift Hirschkogel. 
In Snow Space Salzburg you can ski from A (Alpendorf) to Z (Zauchensee); it's 12 peaks and 5 villages. From Alpendorf you can reach the surrounding ski areas in Flachau, Wagrain and Kleinarl, Flachauwinkl, and Zauchensee. In Flachau, there's the Kids' Run, designed for little ones to ski over obstacles and through tunnels. At the middle station of the Red 8 Gondola in Wagrain, don't miss Wagrainis Winter World, a children's ski area with magic carpet and practice lifts, snow igloos, plus a fun dwarf house to warm up. Wagrain also features a Funslope with jumps, steep turns, and other thrilling obstacles. In both the Wagrain & Alpendorf ski area, families can try the special SkiMovie experience to race against one another on a giant slalom! No wonder this is one of the best Austria ski resorts for families! 
Skiing with little ones for the first time? Read these Tips for Skiing with Kids for the First Time!
Best Ski Schools in Alpendorf for Kids
When skiing in Alpendorf with kids, there are various ski schools in Alpendorf for kids to take lessons. Most offer ski kindergartens for younger children and lessons in English, Depending on which hotel you stay at, you may be able to arrange a pick-up and drop-off near the gondolas, so adults don't have to rush to pick kids up. Unlike ski schools in the United States, many programs in Alpendorf start on Sundays, maintain the same coach throughout the program, and often last around 5-6 days, culminating in a fun race! Here's a brief breakdown of the three main ski schools in Alpendorf.
Alpendorf Ski School
Offering a variety of half and full-day ski lessons in various languages, the Alpendorf Ski School is the main and biggest ski school in the St. Johann/Alpendorf ski area. Thanks to the ski kindergarten program, kids between the ages of three and five can enjoy an introduction to the slopes in small groups. Two conveyor belts will help them get the hang of skiing while having fun too. There are also separate group lessons for kids between the ages of four and sixteen. Teens who want to kick it up a notch can take young pro lessons, specializing in free ride sessions for ages thirteen and up. They also offer snowboarding group lessons and private skiing lessons. Certainly, family skiing in Alpendorf is made better with ski lessons!
The Toni Gruber Ski School
The Toni Gruber Ski School is particularly popular among families because it offers half and full-day skiing lessons for all age groups. This includes children's group courses for skiers between the ages of four and fourteen, mini introductory lessons for kids between two and three, plus a babysitting service for visitors under one. This gives parents plenty of time to take a break or ski on their own. Toni Gruber also specializes in more experimental ski methods, including a Wild Rabbit Course for more advanced skiers. Private lessons are available too.
The Rot Weiss Rot Ski School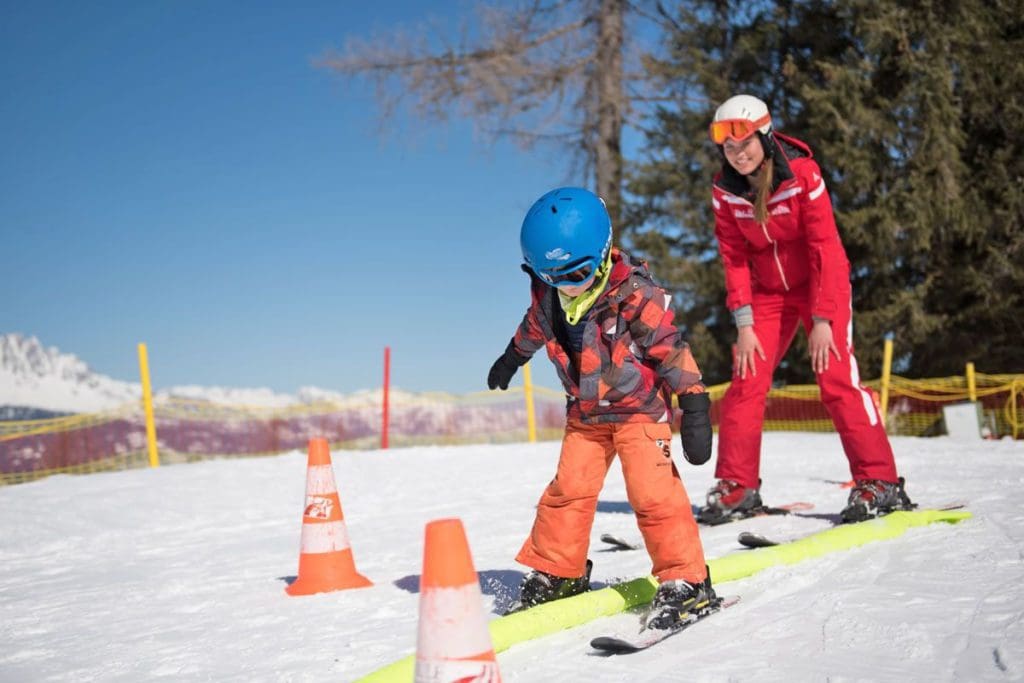 The Rot Weiss Rot Ski School is another option in Alpendorf for families. With the school's ski kindergarten program, kids four and under can learn to ski uphill with the magic carpet, then learn how to turn with the carousel. Children up to four years old can also try a half-day trial to see how they like skiing before deciding to continue. There are also one or multi-day ski group lessons for kids between four and six, and kids between seven and fourteen. If you plan to enroll kids in a 6-day lesson, you can buy an all-inclusive children's package, which includes lunch and ski rentals. Kids and adults can also take private lessons.
Where to Rent Ski Equipment in Alpendorf for Kids
Wondering where to rent ski equipment while skiing in Alpendorf with kids? Those interested in family skiing in Alpendorf don't need to pack their gear – unless they want to! Most ski rentals are located at the valley station of the Alpendorf gondola lift or nearby. This is where you'll find rental shops like Intersport Kerschbaumer and SnoWorld. All ski schools also offer ski rentals.
Additionally, hotels or ski schools often provide ski gear, so check before you shop around. Depending on which hotel you stay at, for example, you may be able to secure certain discounts on ski gear as well, like free gear for kids with an adult rental. When you need to store your ski gear, you can ask your hotel or head to the inexpensive ski depot in the valley station building of the Alpendorf cable car.
Want to ski elsewhere in Europe after skiing in Alpendorf with kids? Check out The Best Family Guide To Skiing In Zermatt This Winter!
Where to Stay in Alpendorf with Kids
Alongside the best ski resorts in Austria, Alpendorf houses some of the best ski hotels in Austria. One family favorite is the Alpina Family Spa and Sporthotel, a ski-in/ski-out hotel located next to a ski lift. There's also a Kids' Club, a spa for parents, and a heated infinity pool. Hotel Zinnkrügl is another popular option, only a 3-minute walk from the ski lift with an indoor pool, spa with a sauna, plus Apres-ski offerings.
For a chalet-style hotel during your family skiing in Alpendorf experience, stay at Hotel Alpendorf, also just a short walk from the ski lift. It has an indoor pool, beautiful outdoor garden, and lounge with floor-to-ceiling windows and stunning views. Other options include the Verwöhnhotel Berghof or the Sonnhof Alpendorf.
Finally, in St. Johann and Alpendorf, JOFamily partners is another option. They offer a separate children's buffet and children's meals, children's games at the table, and perfectly furnished family rooms to make packing at home much easier.
Where to Eat in Alpendorf with Kids
There's nothing like a good meal to fuel up after a long day of family skiing in Alpendorf! In fact, Alpendorf is a wonderful place to enjoy Austrian cuisine, whether you want a hearty dinner, light lunch, or a filling breakfast. A lot of family-friendly options are within local hotels, like Bistro Pizza or Restaurant Panorama at the Alpina Family Spa and Sporthotel. At Hotel Zinnkrügl, there's Gourmetstube, aka a gourmet parlor with options for a Prix fix meal or a kids' buffet. Hotel Tannenhof is also known for its Alpine-style fine dining, plus kids will love the ice cream bar! To visit a traditional Austrian restaurant and eat around a cozy fireplace, we suggest Oberforsthofalm GesmbH.
Things to do in or near Alpendorf with kids besides skiing
Once you've mastered skiing in Alpendorf with kids, gather your family to enjoy the best activities in Alpendorf. Between other fun winter sports and scenic train rides, here are the best things to do in Alpendorf with kids besides skiing!
Find fun tours across Austria for a winter visit with kids on Viator!
Go Tobogganing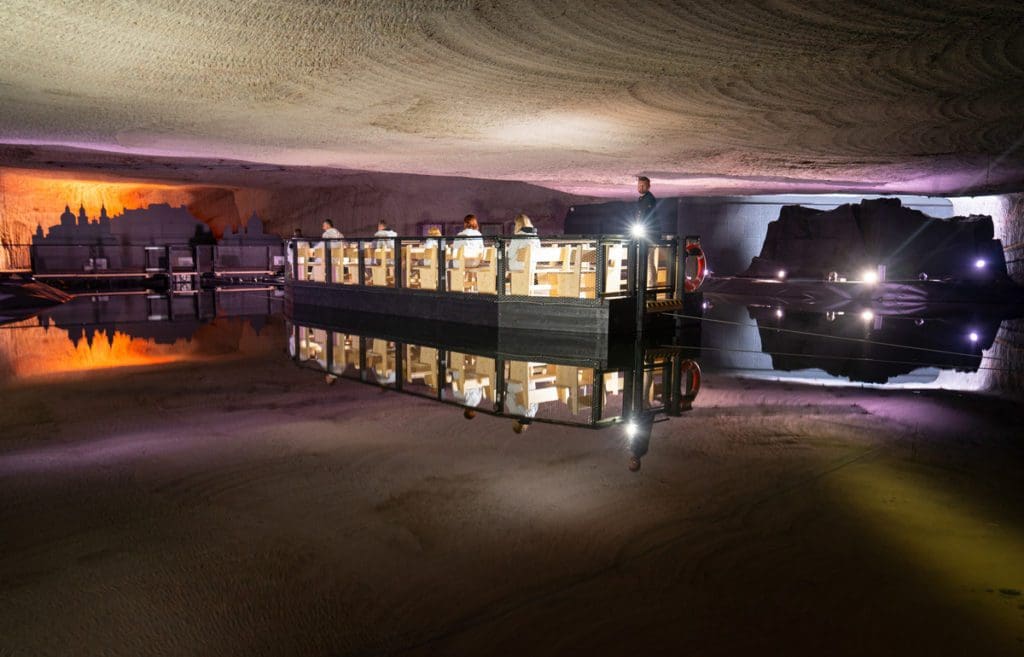 Tobogganing is one of the most traditional winter sports in the Alps, so we definitely suggest it after skiing in Alpendorf with kids. Just keep in mind, it's not for young kids or the faint of heart! At the nearby Hahnbaum Ski Resort, families will find a fun toboggan run that's also partially lit and open in the evening. Kids will love the thrill of soaring down the mountain! It's free, but you'll have to rent toboggans from various ski shops in town. To reach the toboggan area, you can walk up there or take a "tobogganing-cab", which offers a special price if you want to go up for tobogganing.
Visit the Ice Rink
When skiing in Alpendorf with kids, we're sure children will want to enjoy winter sports off the slopes. In that case, they'll appreciate a visit to the Alpendorf Ice Rink! Located in the city center next to the parking lot Waldschwimmbad/Premweg, this artificial ice rink is open from mid-November to mid-February. It's the perfect place for kids to go ice skating, play hockey, or make new friends. Rentals are available directly at the ice rink. ​​
Try Snowshoeing or Cross-Country Skiing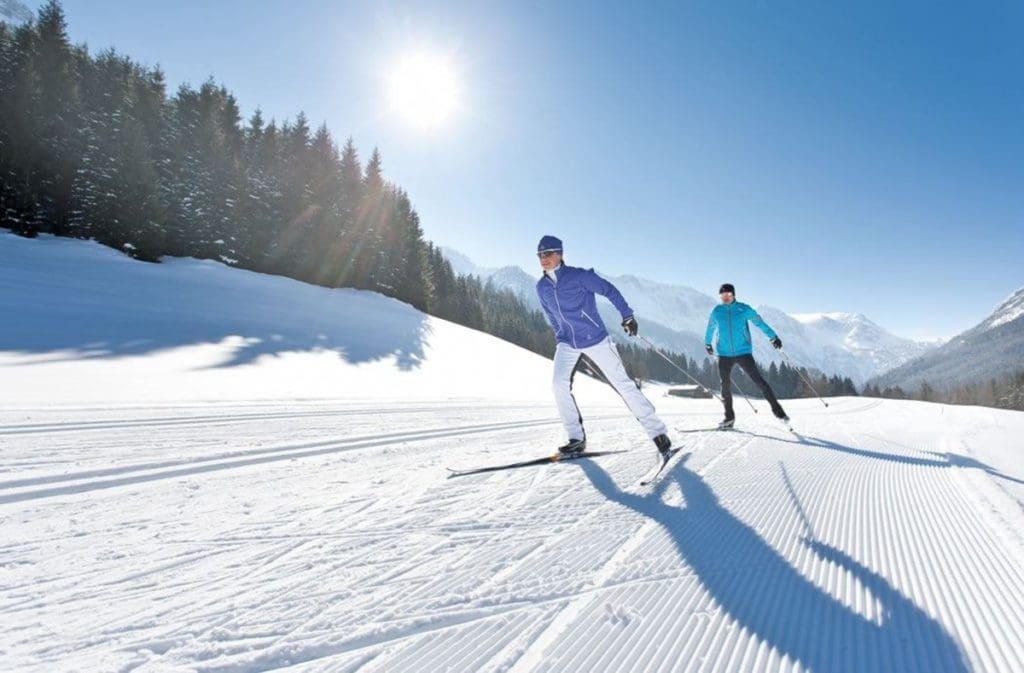 Families who love winter sports will find this area of Austria offers so much to do besides skiing in Alpendorf with kids. Explore winter trails on a snowshoe, for example, and you can uncover pristine landscapes blanketed in snow. Though families can venture off on their own, there are guided tours from local outfitters such as Porstis Wanderreisen, Wolfgang Pfeifhofer, and Snow Shop. Cross-country skiing fans will also find three well-groomed trails to choose from. Accessible via the cable car at Alpendorf, the "Obergassalm" cross-country trail is ideal for beginners. This is definitely one of the best things to do besides skiing in Alpendorf with kids this winter!
Enjoy a Horse-Drawn Sleigh Ride
What better way to see Alpendorf than on a horse-drawn sleigh ride? Whether you want a romantic evening alone or a fun time with your kids, there's nothing like riding through the snow-covered landscape with a warm blanket and drink in hand! This adventure is available through local companies such as Berger Harreit, which will take you off busy roads through the beautiful backcountry while telling fascinating stories about the region. With a view of the Salzach Valley, Hochkönig Massif, plus the Tennen and Hagen Mountains, it's truly an unforgettable experience for the entire family!
Watch a Movie at the Diesel Cinema
If you want an indoor activity to keep kids entertained in Alpendorf, visit the Diesel Cinema. With plush seats and delicious refreshments, it's a nice change of pace from all the winter sports you'll be trying during your vacation. Every other Tuesday, the cinema shows a foreign film in its original language without subtitles, and most of the movies are in English. A lot of them are kid-friendly as well, though this is often specified beforehand. This is a perfect opportunity to spend a cozy family night indoors, and it's also one of the best things to do besides skiing in Aplendorf with kids!
Take a Day Trip to Salzburg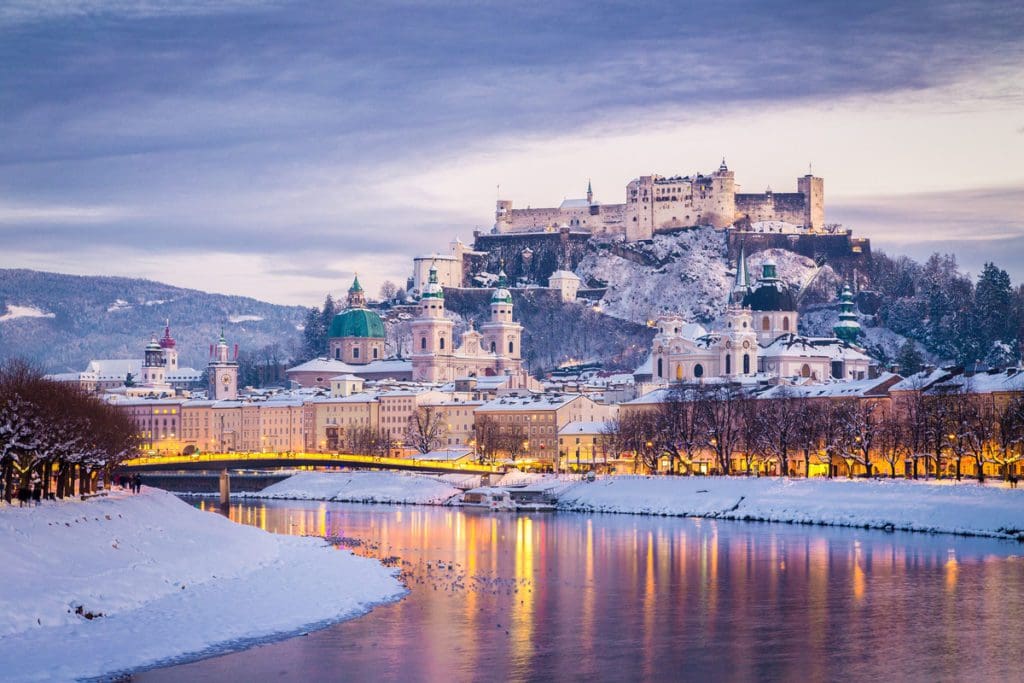 Families who want to escape Alpendorf for the day can travel to Salzburg, around 45 minutes away by car or an hour via public transportation. Rich in history, architecture, and culture, Salzburg is best known for housing Mozart's Birthplace. Now, the famous composer's childhood home is available for visitors to tour! Families who are into history will love visiting the Salzburg Museum or seeing the Salzburg Cathedral, the Mirabell Palace, and the Schloss Hellbrunn, a Renaissance palace with stunning gardens.
Then, animal lovers can't miss the Salzburg Zoo Hellbrunn, and families who love shopping can stroll through the Getreidegasse. Meanwhile, Sound Of Music fans can see where the movie was filmed with the Original Sound Of Music Tour! Certainly, a day trip to Salzburg is a fantastic option for your family skiing in Alpendorf itinerary.
Find a family-friendly tour in Salzburg for your day trip with Viator!
Explore an Underground Salt Mine Outside Alpendorf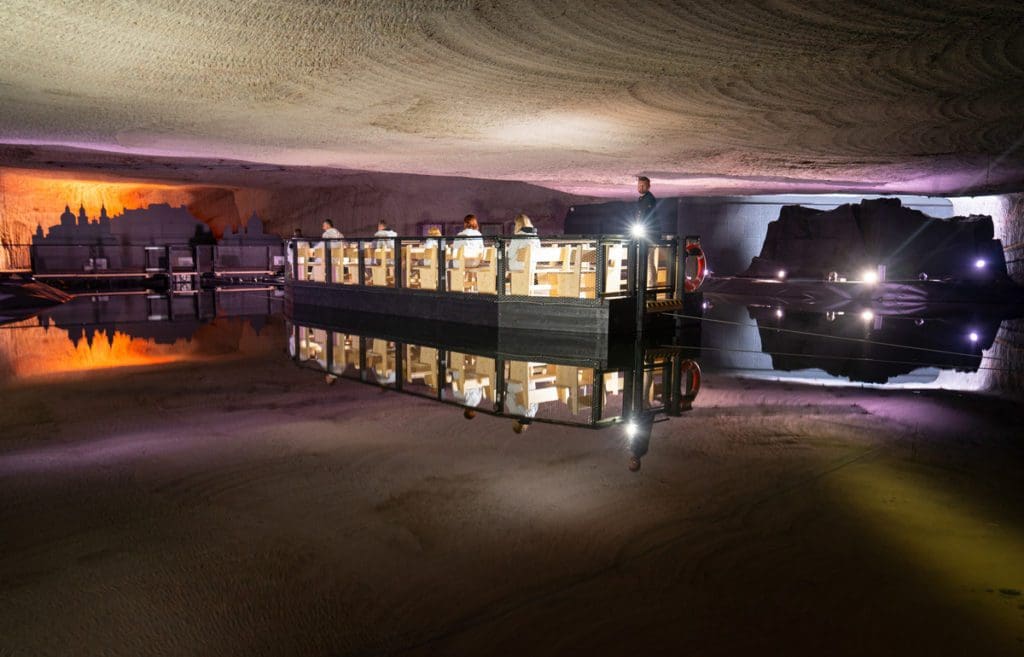 One of the best things to do in near Alpendorf with kids is to explore the Hallein Salt Mine. Located an hour away in Hallein, this underground mine dates back 7,000 years, making it one of the oldest salt mines in the world. Suitable for kids four and up, families can take a 70-minute tour to see the mine, learning fun facts about Salzburg's history. During the adventure, you'll also cross the border between Austria and Germany on a boat, ride on a mine train, and slip down two miners' slides! Also included within your ticket is a stroll through the Celtic Village and a visit to the Salt Manufactory, where kids can watch salt being created.
Happy Travels!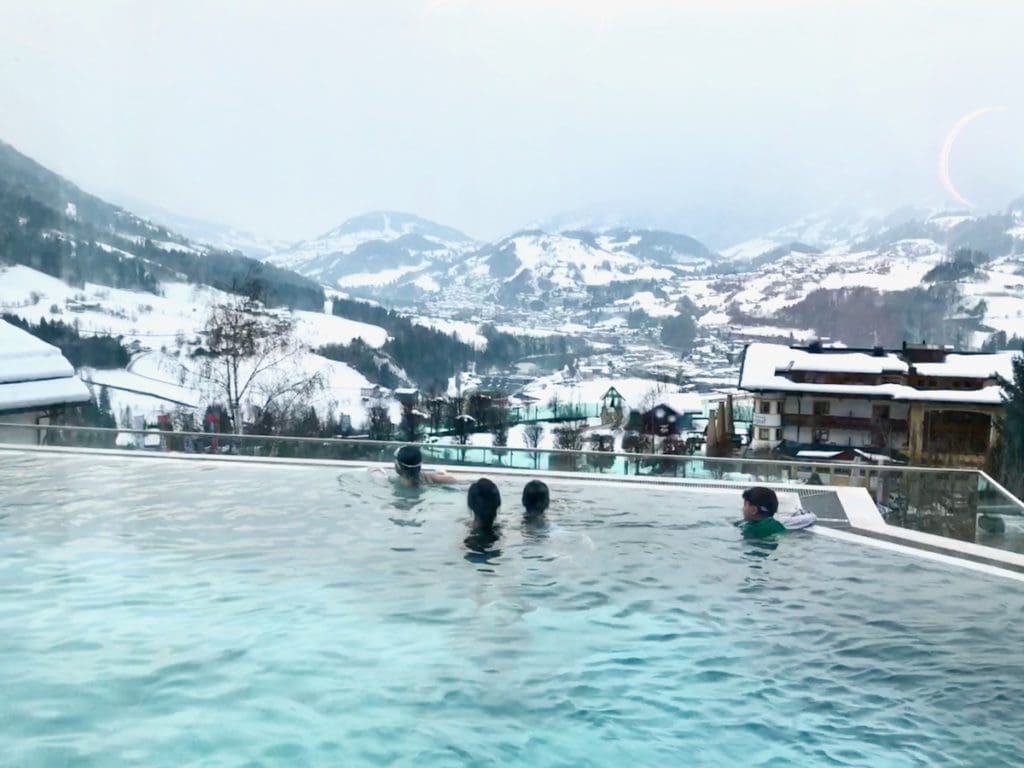 We hope you liked Your Family's Guide To Skiing Alpendorf With Kids This Winter! Whether you're an advanced skier or a beginner looking to experience the Ski Amadé region in the winter, this cold-weather wonderland welcomes skiers with open arms. Enjoy Alpendorf with your kids!
*Due to the COVID-19 pandemic, some of the attractions, accommodations, or things to do on this list may be closed. Please ensure availability before making your decision.
*This post may contain affiliate links that may earn us a small commission, at no additional cost to you. Affiliate links in no way inform the hotels, sights, products, or other recommendations included in our articles. All opinions and recommendations expressed here are compiled from submissions submitted by the generous members of our Families Who Love To Travel community.
READ MORE: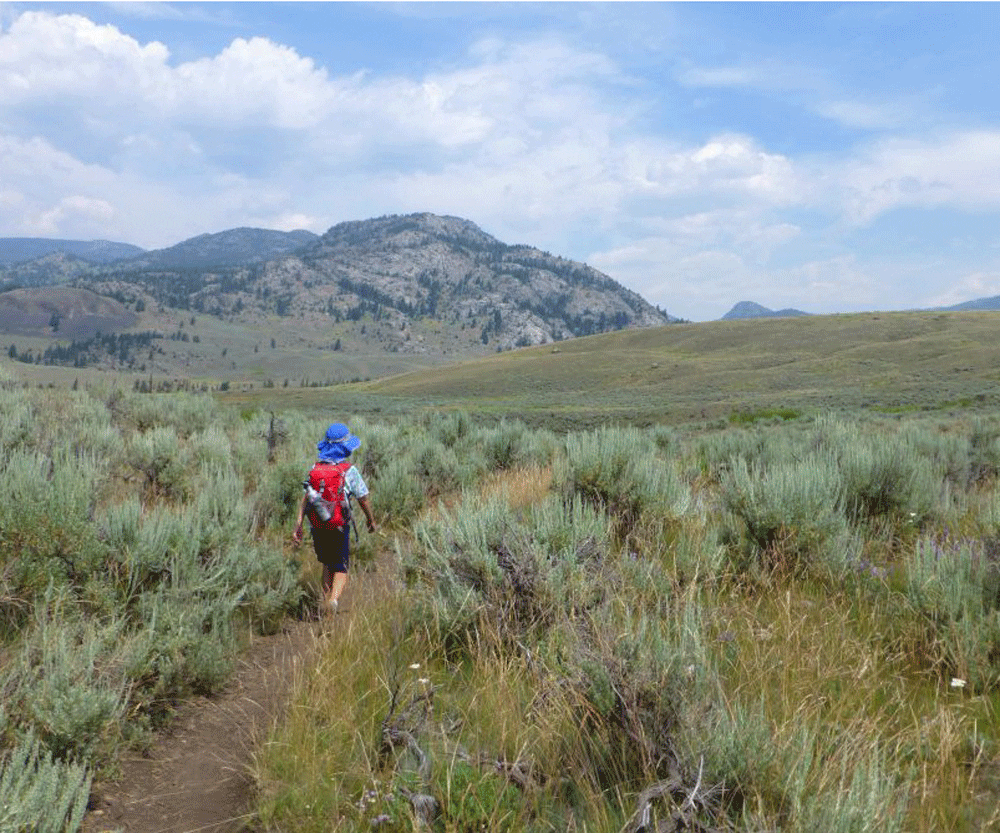 Everyone knows that Yellowstone National Park makes for a classic family vacation. Strolling the boardwalks...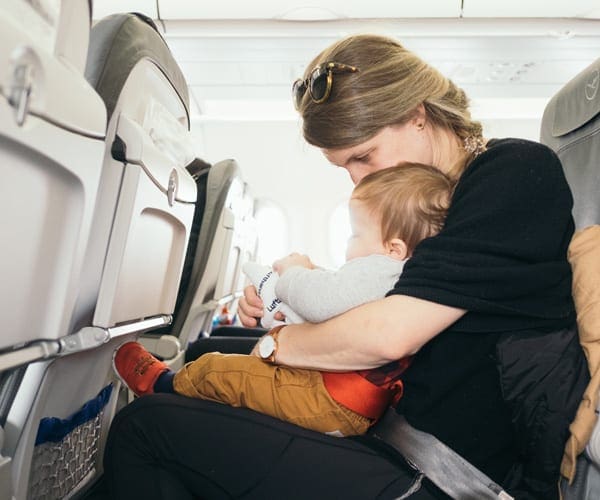 Families Who Love To Travel contributor Meghan Oaks provides her 10 best tips for your...