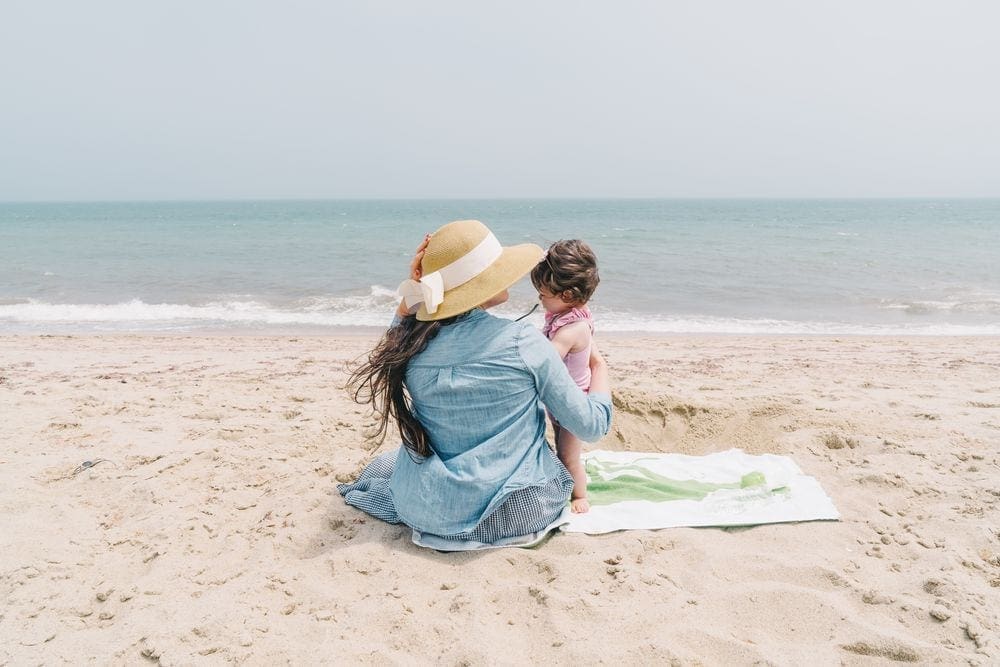 A family vacation to Nantucket guarantees lots of fun! Located off Cape Cod, this popular summer destination is accessible via ferry from the Massachusetts mainland. Though many travelers think of Nantucket as exclusive or expensive, it doesn't always have to be! There are plenty of ways families can visit the island on a budget, especially if you don't bring a car. Plus, there are so many things to do in Nantucket with kids. We recommend visiting at least once! From relaxing on gorgeous beaches to checking out historic sights, taking a cruise, and more, there's never a shortage of fun for all ages. Need advice on how to start planning? You'll be happy to know we compiled a helpful list of everything you need to know. This includes accommodations, restaurants, and more parent-approved tips. Keep reading for Your Guide to Taking a Fantastic Family Vacation to Nantucket!
How to Reach Nantucket with Kids
If you're traveling to Nantucket with kids, you're probably wondering how to get there. One of the easiest ways for families to reach the island is on a ferry from Cape Cod's mainland in Hyannis. Ferries run often through The Steamship Authority or Hy-Line Cruises. You won't have to worry much about booking in advance, however, unless you're bringing a car with you. We advise against this, though, since Nantucket is extremely bike-friendly. Plus, if you're spending all your time downtown, there isn't much parking. This an important tip in our guide to taking a fantastic family vacation in Nantucket.
Boston to Nantucket Small Group Day-Trip with Shuttle & High-Speed Ferry
Where to Stay in Nantucket with Kids
Where you stay will depend on what type of family vacation you want in Nantucket. Travelers visiting here usually stay at hotels, downtown B&Bs, or rent houses on the other side of the island. Our FLT contributors recommend the White Elephant Nantucket, which has a central location downtown overlooking Children's Beach. Another nearby historic hotel is The Nantucket Hotel & Resort, which offers guests a seasonal shuttle between the beach, ferry, and hotel. If you decide to rent a home outside of downtown and don't have a car, you should plan on taking an Uber.
Note: There aren't many accessible grocery stores or coffee shops on the other side of the island (from the downtown area). Likely, you'll need to consider having a car or choose Uber to get into town to get supplies.
Top 50 Nantucket house rentals | Vrbo.com
Where to Eat in Nantucket with Kids
Nantucket has plenty of family-friendly restaurants where you can refuel. Kids will love playing on the giant lawn at Brant Point Grill while you wait for your food. Located directly on Nantucket's picturesque harbor, it serves seafood, steak, and has a good kids' menu. If you need a quick lunch or want to grab a snack, visit Something Natural for easy-to-carry food like sandwiches. It has picnic table seating on a lawn, plus a boat for kids to play on. 167 Raw is a more upscale lunch spot if your kids are seafood lovers. Though it can be more adult-oriented later at night, Cru is another seafood spot you can visit with kids earlier in the evening. Don't forget about Sayles Fish Market for lobster rolls or clam chowder! For dessert, grab ice cream at Jamba Juice, but expect a line.
Things to Do in Nantucket with Kids
There are so many things to do in Nantucket with kids! Whether you want to relax on the beach, visit historical sights, or see wildlife, the island truly has it all. Here are our favorite picks for families!
Embark on a Critter Cruise
Kids will love taking a Critter Cruise in Nantucket! Designed especially for little travelers, this one-hour tour takes families out in the Nantucket Harbor. During your excursion, your guide Captain Josh will haul fish traps and lobster gear. You never know which sea creatures you'll find, so it's definitely an exciting experience for everyone! Afterward, kids can join in on the action with their own fishing pole. Once everything you've caught is on deck, the critters will be put in a touch tank, where children can interact with them. As a plus, the boat won't ever leave the harbor, so it's a fantastic way to experience Nantucket, no matter the weather. To book your Critter Cruise this summer, you'll have to opt for a private cruise for a maximum of twelve passengers. Act fast, because tickets sell out quickly. It's definitely one of the best things to do in Nantucket!
Go Fishing
Nantucket is the perfect place for fishing as a family! Depending on which season you visit, chartering a boat is a fantastic way to see the island from a new perspective. Many fishing trips depart from the Nantucket Wharf in the Historic District, offered by family-friendly companies such as Nantucket Fishing, Topspin Fishing Charters, or Albacore Charters. Though each experience varies a little, especially in terms of the guided narration, they all involve a pretty similar process. Families also love Just Do It Too for its entertaining and personable approach to the experience. Kids will love the wide array of fish they're able to catch! Plus, if it's your first fishing trip in Nantucket, the Captain will even demonstrate a tail slap. Of course, the best part of a fishing trip in Nantucket is that your catch will be ready for you to take home and eat by the end!
Visit the Whaling Museum
The Whaling Museum will impress any history buff! Nestled along the Nantucket Harbor, this educational center features over a thousand works of art, artifacts, and treasure on display. In addition to a permanent collection with things like whale hunting tools, old clocks, and more cool items, the museum also showcases rotating exhibits. Right now, they have exhibitions dealing with topics such as the maritime history of Nantucket, slavery, and even an inside look at the making of Moby Dick. Kids will surely be amazed by the museum's 46-foot whale skeleton! There's even a restored 19th-century candle factory on-site. Definitely save an hour or two to see everything here, because there's a lot of information. Though little kids may not find it as interesting, there's an engaging audio tour for visitors interested in learning more. For amazing views over Nantucket, The Whaling Museum also has a rooftop deck overlooking the harbor.
Save 30% on hotels in Nantucket, Massachusetts…a TripAdvisor Top 10 Summer Destination!
Take a Bike Ride Together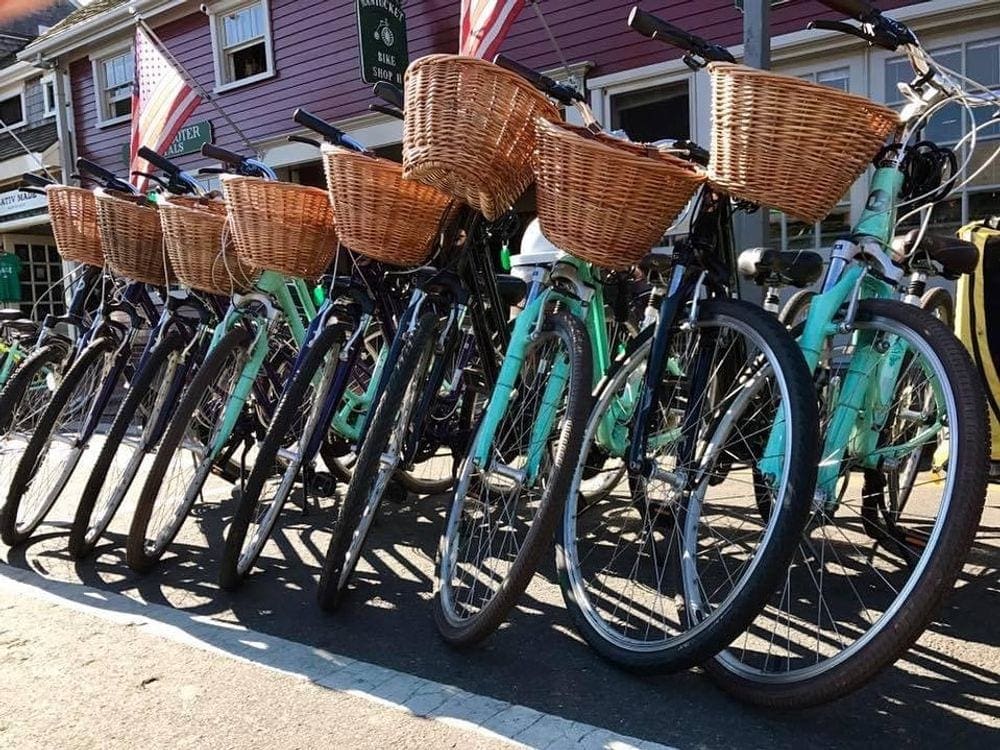 One perk about visiting Nantucket with kids is that it's very bike-friendly. So, if your kids love riding bikes, they'll definitely have fun here! Rentals are available across Nantucket from Nantucket Bike Shop, Island Bike, and other outfitters (and they may also be offered by your hotel!). Once you've secured your wheels, you'll find plenty of bike paths across the island – 56 kilometers worth, to be exact! Short paths families may enjoy include the Surfside Road Path, a 2.2-mile trail running from the high school to Surfside Beach. There's also the Cliff Road Path from Cliff Beach to Madaket Road. Then, consider the Eel Point Road Path along Eel Point Road to Dionis Beach. Older kids up for a challenge may prefer the 5.7-mile Madaket Road Path, which travels along Madaket Road until you reach Madaket Beach. It's great exercise and a fun way to see Nantucket!
Spend an Afternoon on the Beach
A family vacation in Nantucket is incomplete without a trip to the beach! Downtown, many families choose to settle on Children's Beach for its calm, shallow waters. Occasional activities such as morning yoga or evening BBQs are also hosted here. Brant Point Lighthouse Beach has a great view of its eponymous lighthouse, plus it's great for relaxing (not so much for swimming, though, unless you're experienced!). Kids and adults alike who love surfing will probably want to spend all their time on Surfside Beach. You can even take a surf lesson with the Nantucket Surf School on Cisco Beach. For boogie-boarding, don't miss Nobadeer Beach. Kids will adore seeing the planes fly overhead! If adults need kid-free time, visit Galley Beach and grab a cocktail. Or, the whole family can catch a sunset at Medaket Beach. Renting a 4×4 is another fun way to explore remote areas of Nantucket's beaches.
Nantucket is also known for its variety of drive-on beaches. If your family is traveling in a car, we recommend visiting 40th Pole Beach. You need a permit, but it's definitely worth the trip, especially with kids. It's super convenient to drive directly on the beach, then throw everything in your car and hit the road!
See a Local Lighthouse
Nantucket has three local lighthouses to see. Your first stop should be the Brant Point Lighthouse, which isn't too far from downtown. Not only can you relax on its adjacent beach, but you can also take in a piece of history here. It's known as the second oldest lighthouse in America! The Brant Point Lighthouse is quite small compared to others, but it's still worth seeing. For a dose of Native American history, families can also pass by the Sankaty Head Light in Siasconset on Baxter Road. It stands 70-feet tall and occasionally flashes white lights! If you're looking for a true postcard-worthy experience, we suggest the Great Point Lighthouse. Though it's a bit remote due to its location on Nantucket's northernmost point past Wauwinet, it's absolutely breathtaking to behold! It can be accessed via a 4×4, and you can also combine your visit to the Coskata-Coatue Wildlife Refuge Gatehouse.
Explore the Nantucket Downtown Historic District
Nantucket is known for its Downtown Historic District. Here, families will find quaint, cobblestone streets, historic homes, and other points of interest. Save an afternoon to check everything out! Kids might be interested in visiting Nantucket's Old Mill, which is designated as the oldest functioning windmill in America. Though it's only accessible from the outside right now, once it opens fully for the season, families can explore the inside and learn more about the milling process. Knowledgeable millers will explain how to turn corn into cornmeal with their special equipment! The Hadwen House is another historic place nearby, where you can learn more about basket-making, ceramics, and other Victorian-era crafts. Kids will love running around the expansive back gardens!
If you have extra time, the Jethro Coffin House, otherwise known as the oldest house in Nantucket, is also worth a visit. Then, stop by The Old Gaol and the Thomas Macy House too. No matter how you choose to fill your days on the island, you can't go wrong on your family vacation to Nantucket!
Go on an Ice Cream Cruise
Who doesn't love a sweet treat on a family vacation in Nantucket? Families with kids can't miss the chance to take an Ice Cream Cruise in Nantucket! Offered through Shearwater Excursions, this kid-friendly tour leaves from the Nantucket Harbor and lasts about an hour. During your excursion, a narrator will keep kids entertained with fun facts about Nantucket. You'll be able to see huge yachts and waterfront real estate in the process. Then, it'll be time for the main attraction: ice cream! Little ones can choose from a variety of flavors on board, including gluten-free options. As one of the best things to do in Nantucket with kids, it'll definitely be a memorable experience for the entire family! Ice Cream Cruises depart daily from Straight Wharf at 11:15 AM, 1:00 PM, 2:15 PM, 4:00 PM, and 5:15 PM. Kids under two get free admission.
Stroll the Sconset Bluff Walk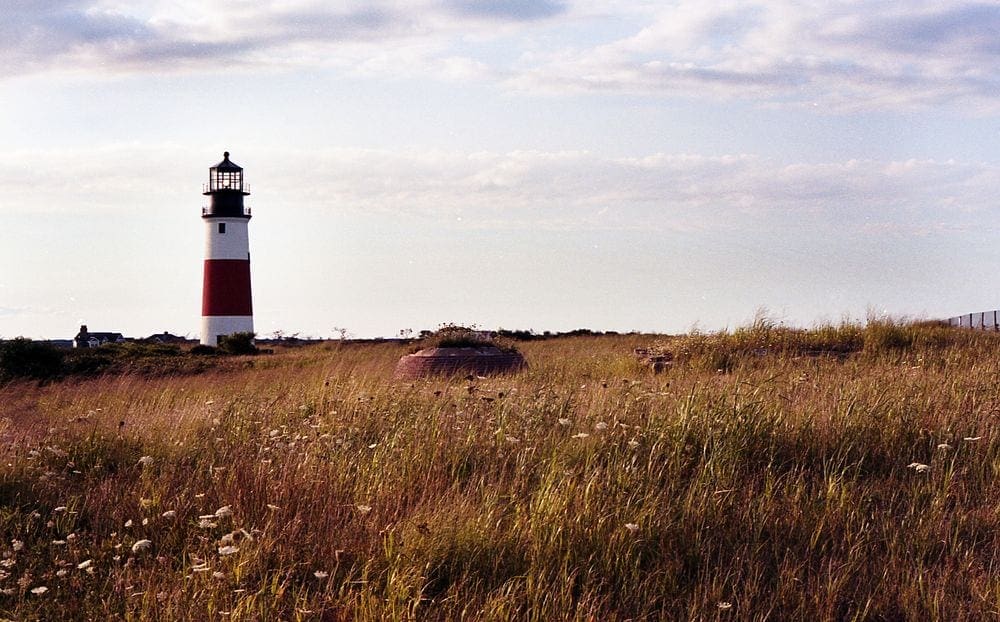 Searching for a scenic walk in Nantucket? Look no further than the Sconset Bluff Walk! Also known as the Cliff Walk, it runs through the charming village of Sconset to the Sankaty Head Lighthouse. It may not be ideal for younger kids, but adventurous children will enjoy the two-mile trail. On the way, you'll pass through some of the most beautiful sights in Nantucket, including lavish summer homes along the Atlantic Ocean and the famous bluffs. Remember to look out for seals! Also, the trail can get kinda narrow sometimes, and it isn't always clear where the Bluff Walk begins or ends. To reach it, we suggest consulting Google Maps while you walk down Front Street and make a right, then a quick left. From there, you should see a sign directing toward the Cliff Walk. Eventually, you'll split down Baxter Street, so make a note for the way back.
Tour the Coskata-Coatue Wildlife Refuge Gatehouse
Families taking a trip to the Great Point Lighthouse should also visit the Coskata-Coatue Wildlife Refuge Gatehouse. Located on Nantucket's northernmost tip past Wauwinet, this nature preserve encompasses miles of beaches and red cedar woodland. One of the only ways to get here is by driving a 4×4 on the beach until you reach the nearby lighthouse. The views here are totally worth the hassle though, as you'll come upon maritime dunes covered in grass. In addition to a lighthouse to explore here, there's also The Cedars, a red cedar woodland that's the largest of its kind in New England. Get a better look at it by hiking the Beach Trail, Inside Trail, or Coskata Trail. You're free to visit on your own, but a lot of families like taking a tour so they can learn more about the area. Book yours directly through the Trustees of Reservations.
Happy Travels!
We hope you liked our Guide To Taking A Fantastic Family Vacation In Nantucket! From the beach to historical sights, ice cream cruises, and more, your next family vacation is guaranteed to be wonderful. You'll never be disappointed with a family vacation to Nantucket, no matter how you decide to do it! We hope you enjoy visiting Nantucket with your kids.
*Due to the COVID-19 pandemic, some of the excursions, accommodations, or restaurants on this Guide To Taking A Fantastic Family Vacation In Nantucket may be closed. Please ensure availability before making your decision.
*This post may contain affiliate links that may earn us a small commission, at no additional cost to you. Affiliate links in no way inform the hotels, sights, products, or other recommendations included in our articles. All opinions and recommendations expressed here are compiled from submissions submitted by the generous members of our Families Who Love To Travel community.
READ NEXT:
Best Summer Vacation Ideas In The U.S. For Families!
Best Tips For A Magical Family Vacation On Martha's Vineyard
Visit These 16 Charming American Towns With Kids
Best Beach Resorts in the Northeast for Families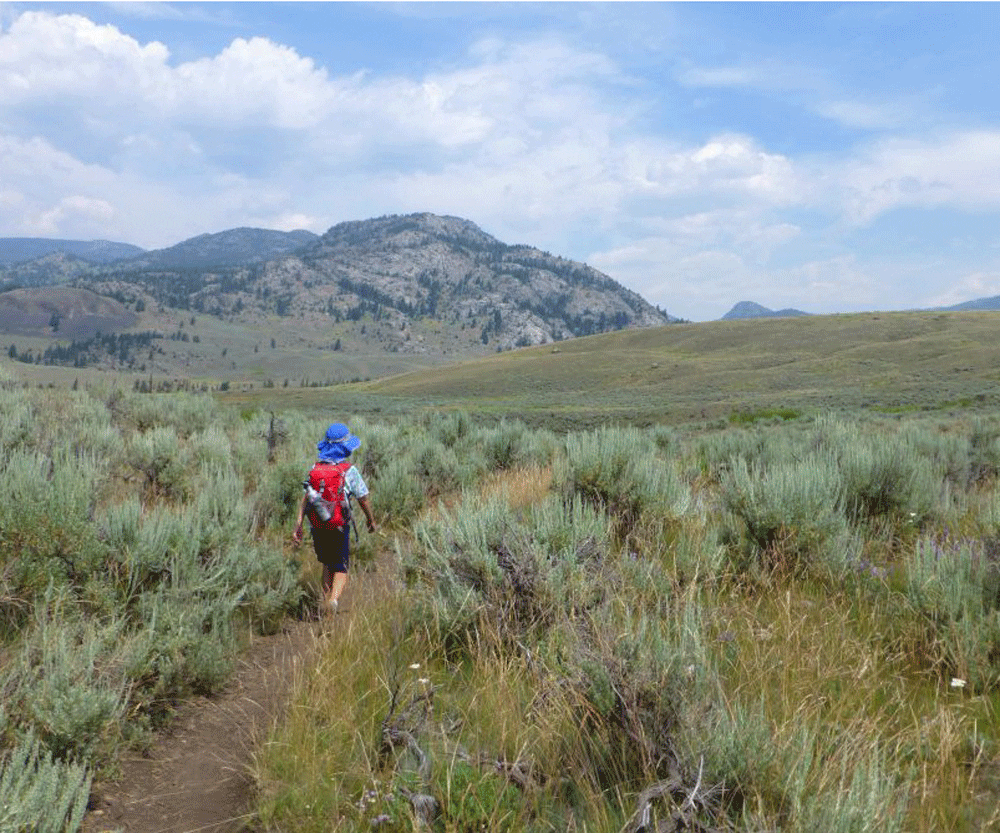 Everyone knows that Yellowstone National Park makes for a classic family vacation. Strolling the boardwalks...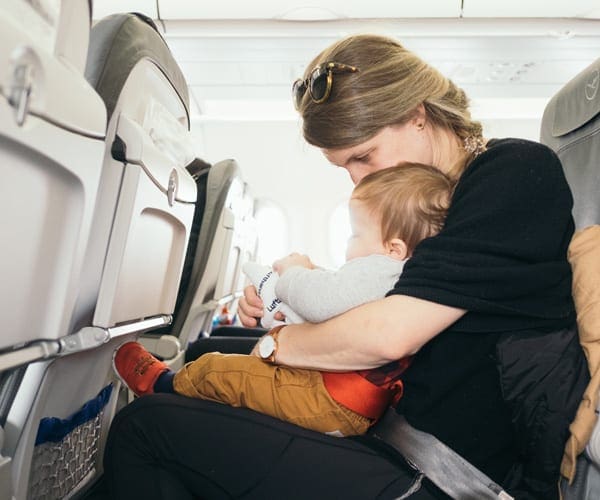 Families Who Love To Travel contributor Meghan Oaks provides her 10 best tips for your...