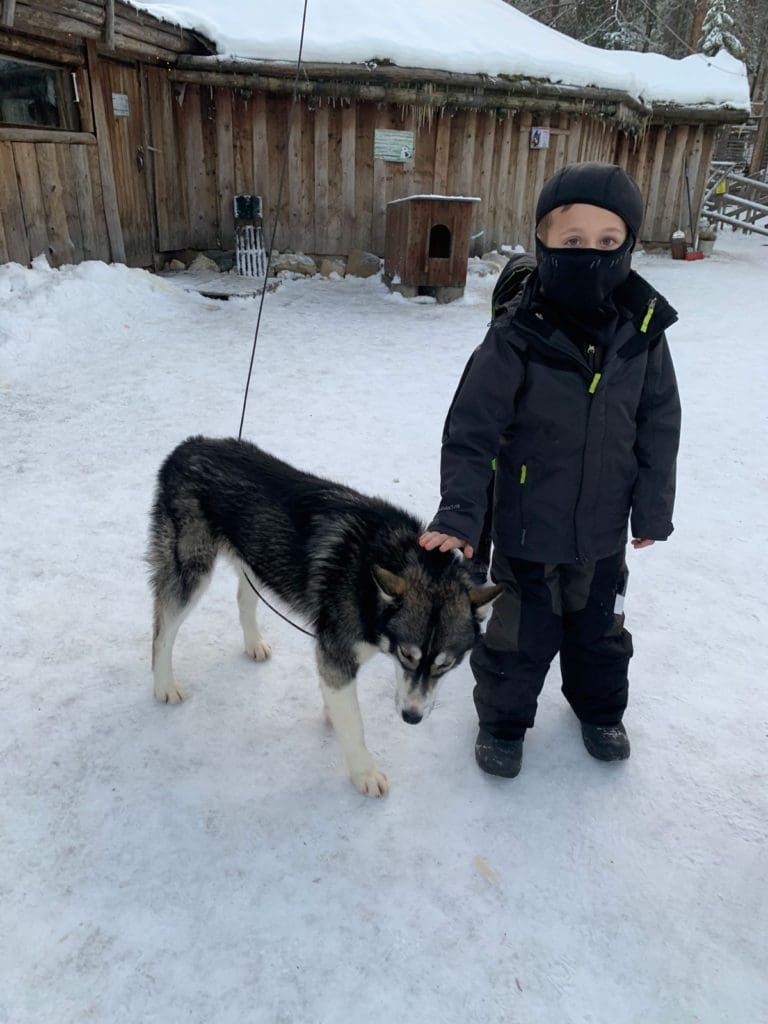 Every option on this Finnish Lapland itinerary will seem like a magical winter wonderland for families! Have you ever wanted to escape to a cold-weather oasis? Perhaps meet Santa in his homeland? Or experience the Northern Lights? You can get it all in Lapland, Finland! From the thrill of Santa's Village to dog sledding through the wilderness, there are so many ways to enjoy this vacation as a family. Decorate cookies, spend time with local wildlife, or even meet Santa Claus himself! Here, we outline a five-day itinerary for Rovaniemi. This town is located on the Arctic Circle and the official hometown of Santa Claus. In addition to family-friendly tips on things to do, we've also gathered the best hotels. We also note other family-friendly destinations within a few hours to experience all the region has to offer. Keep reading for our Finnish Lapland Itinerary For Families!
RELATED ARTICLE: Family Vacations to Plan a Year in Advance
Day 1: Santa's Village for Reindeer Rides and Snowmobiling
Start your Finnish Lapland itinerary for families with a visit to a special spot. Santa Claus Village, located about 5 minutes from the airport and 15 minutes from downtown Rovaniemi, is a one-stop shop for lodging, regional activities, shopping, and meeting Santa. Not to mention, you can see where Santa receives all of his letters! Start slowly with a short reindeer ride through the trees, then experience the thrill of a faster pace with a kids' snowmobile track a few steps away (available for ages 4 and up). For older kids, you may want to consider a snowmobiling tour, which can last anywhere from a couple of hours to most of a day; tour companies generally offer transportation to and from your lodging.
Research Santa Claus Village or snowmobiling tours from Getyourguide.com!
Day 2: Joulukka and Dog Sledding
Joulukka – or Santa's Secret Forest – will make for an unforgettable family experience in Lapland. You can experience the magic of Christmas year-round by request, though the visits are most popular during wintertime. Enjoy this experience with Santa through a group or private meeting and partake in fun activities, perfect for kids of all ages. Stroll through an elf village, visit the toy factory, try gingerbread cookie baking, or drink hot chocolate heated on an open fire. You can even keep the excitement of the day going with a thrilling dog sled ride! Husky Park Arctic Circle Adventure offers walk-up, shorter rides along with pre-booked adventures, and Bearhill Husky offers longer tours if your children are older.
Getyourguide.com has many options for dog sledding! Book your tour here!
Day 3: Lampivaara Amethyst Mine and Sledding
Do you have a gem lover in the family? You're in luck! In the middle of Pyhä-Luosto National Park, just 90 minutes from Rovaniemi, lies Lampivaara Amethyst Mine, with gems formed millions of years ago. During winter, visitors travel to the mines via the "snow train". Families will learn about the amethyst from local experts, and then get a chance to dig for their own stone to take home! Don't forget to pause and take in the natural beauty of the national park around you. Families who opt not to rent a car can get to and from the mines via the ski bus. After you head back to your lodging, grab a sled and zoom down any of the nearby hills. At most resorts, and Santa Claus Village, in particular, sleds are plentiful and available for guests' use on-site. 
Book your tour to Lampivaara Amethyst Mine through Viator here!
Day 4: Ranua Wildlife Park and the Northern Lights
Animal lovers will truly appreciate a day with arctic birds and mammals at Ranua Wildlife Park, which has 50 varieties of animals on-site. Spend time with brown and polar bears, appreciate the beauty of the various owls or watch the reindeer in action. Got some little legs in your family? Grab a sled from guest services and make the most of the visit! Tickets and guided tours can be purchased ahead of time online, and children under 4 are free. If you're able to get in a nap after the zoo, and the weather cooperates, consider a Northern Lights safari. While it might be a late night for the littlest travelers, we highly suggest it. Vivid colors in the night sky appear from late August to early April, providing an unforgettable backdrop during your family trip to Lapland!
Use Getyourguide.com to book Northern Lights tours or Viator to book Tours of Ranua Wildlife Park!
Day 5: SantaPark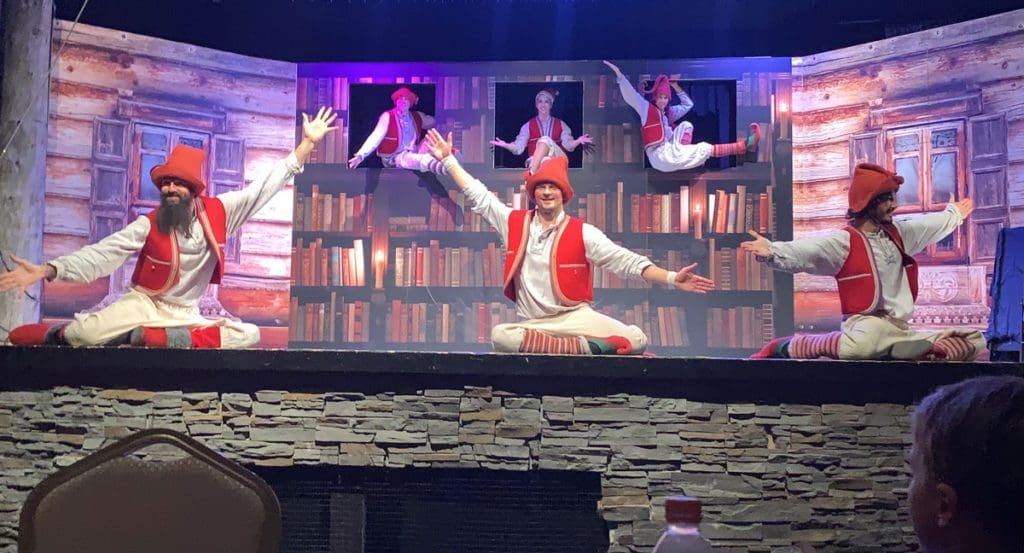 Are you looking for somewhere to escape the weather in Lapland? If the cold has caught up to you, there's nothing better than a fun day indoors. Luckily, families can get that at SantaPark, a fun Christmas theme park! Children and adults alike will enjoy the abundance of activities available here, from crafts to exciting performances. Go to elf school to learn elf secrets and skills, mail holiday greetings from the Post Office, take in a stunt-filled elf show, decorate cookies, chill out in the ice gallery, and so much more! There's also a magic train ride and a chance to see Santa (perhaps again). An on-site restaurant means you don't have to leave to make a day of it at SantaPark!
Where to Stay in Rovaniemi with Kids
Are you wondering where to stay in Rovaniemi with the kids? Santa Claus Holiday Village is a popular place for families. The one-bedroom units with a small kitchen allow you more space and amenities; some suites are also available at Nova Skyland Hotel. Both are steps from the activities in Santa Claus Village. A bit further afield, Arctic SnowHotel and Santa's Glass Igloos both offer clear views of the night sky from the comfort of your igloo. Or, go for something in the heart of Rovaniemi, which offers countless restaurants (Cafe Bar 21 serves waffles all day!). Stay near a science center, a playground, and more at the family-friendly Santa's Holiday Homes.
VRBO has accommodation options near Santa Claus Holiday Village. Look for your stay here!
Nearby Towns for Families to Consider Visiting
Rovaniemi isn't the only place to have a magical adventure in Finland's Lapland region. For avid skiers, Levi has some of the best runs in the region. Even further north is Ivalo and Saariselkä, ideal for nature lovers who want a more remote arctic experience. Kittilä, Ylläs, and nearby Äkäslompolo offer beautiful winter escapes as well. Visiting a nearby city is a great way to round out your Finnish Lapland itinerary for families.
READ NEXT: Magical Christmas Towns in the U.S. for Families
Family-Friendly Traveling Tips for Visiting Finland
Have snow gear to bring? Wear it on the plane or use compression packing cubes in your suitcase to make the most of luggage space. Alternatively, if you're a light packer, you can rent all the needed gear from head to toe on-site. To get there, direct flights to Rovaniemi and other Lapland airports are offered seasonally from the United Kingdom and more regularly from Helsinki, Finland's capital city. For train lovers, families can also catch an overnight train for their winter adventure. And while we've tried to make it easy to plan, if you're looking for more help, explore the numerous tour options on offer.
Have a Magical Trip!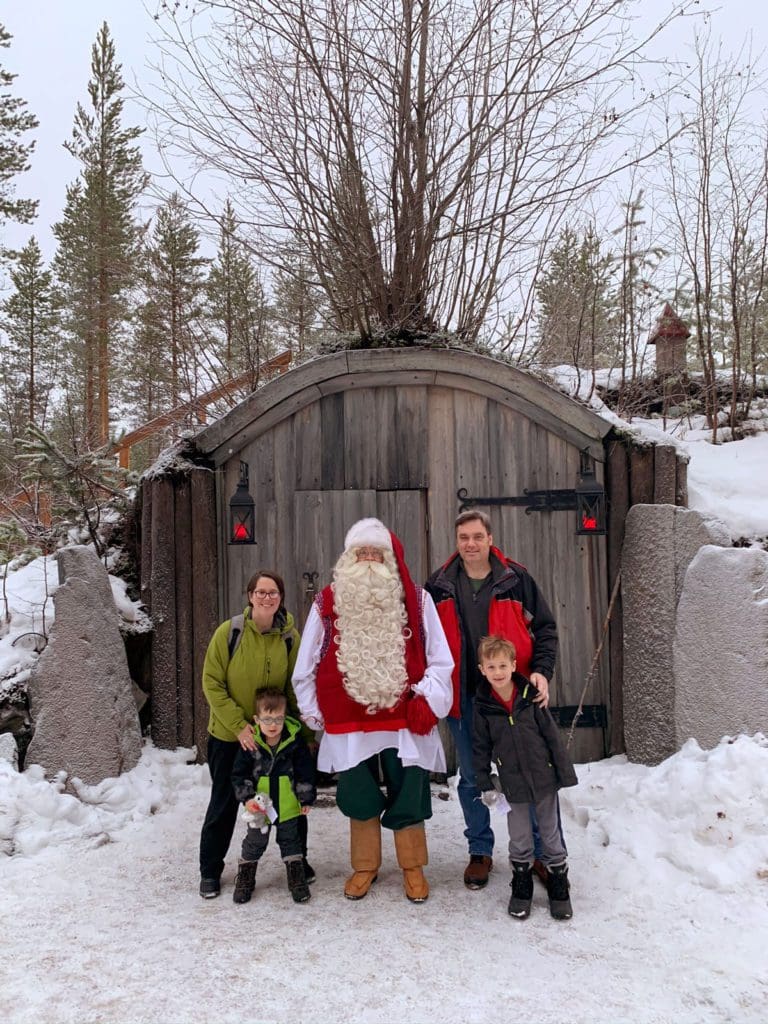 We hope you liked this Winter In Lapland: The Ultimate Itinerary For Families by our top contributor Megan Tucker! Surely with this Finnish Lapland itinerary for families, it will be easy to plan an unforgettable trip to Finnish Lapland, the home of Santa Claus, and a beautiful winter wonderland. You may want to consider planning this one a year in advance, but regardless of when you do, you're sure to create a fabulous, family-friendly adventure. Enjoy the journey!
*Unless otherwise noted, all images within this article are couretesy of and belong to Megan Tucker.
*Due to the COVID-19 pandemic, some of the attractions, accommodations, or things to do on this list may be closed. Please ensure availability before making your decision.
*This post may contain affiliate links that may earn us a small commission, at no additional cost to you. Affiliate links in no way inform the hotels, sights, products, or other recommendations included in our articles. All opinions and recommendations expressed here are compiled from submissions submitted by the generous members of our Families Who Love To Travel community.
READ MORE: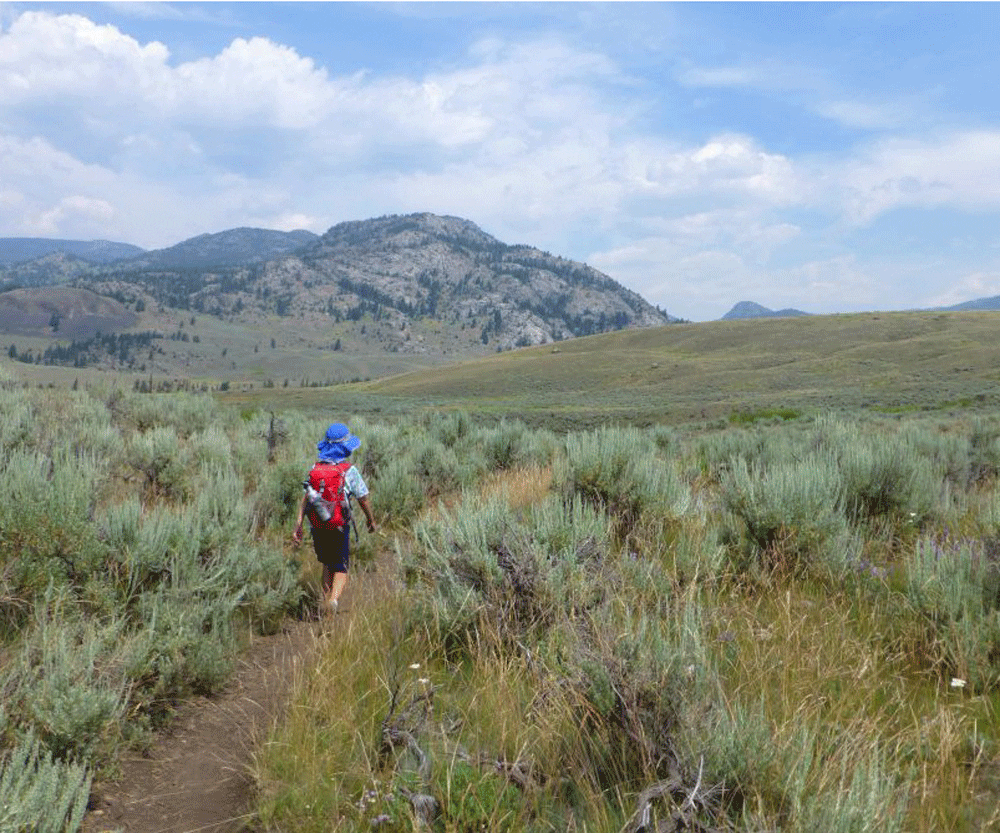 Everyone knows that Yellowstone National Park makes for a classic family vacation. Strolling the boardwalks...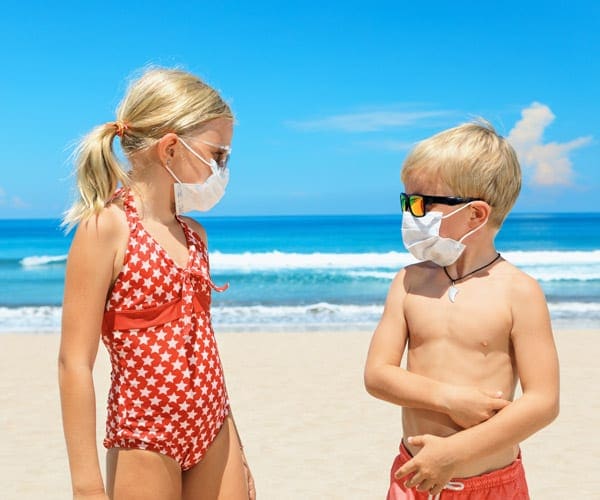 Coronavirus restrictions are now lifting across the country. We believe families need to make the...