By Vivian Yip
Many families choose to book all-inclusive resorts when visiting Turks and Caicos with kids. But if you never leave your resort or dine out here, you're completely missing the point! I've spent a total of 24 days exploring the island and feel pretty well-versed in the family-friendly activities that you can enjoy during a short stay. To help others navigate Providenciales with kids, I curated a short and sweet itinerary that should suit almost anyone traveling with children of any age. For example, I recommend staying in Grace Bay if you are limited on time as most things are close to this area. Also, please pack reef-safe sunscreen (Stream2Sea is a good brand). I also recommend renting a car to make the most of it. Without further ado, here are my five perfect days in Turks and Caicos with kids! Keep reading for inspiration for your next family vacation.
Day 1: Family Fun In The Island Sun
Wake up the to gentle winds blowing across the island and slowly make your way to the ocean-facing restaurant, Somewhere Bar, for a lip-smacking Mexican style breakfast. (Or maybe even slurp on a breakfast cocktail!) But remember to bring gear, because kids will love swimming in the reef right in front of the restaurant! Watch out for turtles, stingrays, and colorful fish. If you're interested in getting under the water, there is a Snuba company that operates here to help children get a glimpse of what it is like to be a scuba diver. The minimum age for the excursion is eight years old and you should book in advance. No wonder Turks and Caicos is such a kid-friendly Caribbean island to visit!
Once you've exhausted yourself from chasing the fish and swimming around the reef, gather your things, and head to Hemingway's for a nice lunch where you can enjoy a beachside view and contemporary cooking. Spectacular panoramas over Grace Bay and fresh cuisine make this place so popular. Still, save room for dessert! After lunch, head to Island Scoop for some local flavored ice cream and maybe even an espresso. By now, you've surely wanting to have a fresh shower (and maybe a nap.) For dinner, dress up, put on some bug spray, and head out to your dinner reservation at Coco Bistro, where you can dine under gigantic palms and enjoy the eclectic menu that both tourists and locals love. You'll need a reservation most times of the year.
Day 2: Explore Providenciales
If another day in the sun isn't for you, there's plenty more to keep your family entertained in Turks and Caicos. Start your morning with a sweet or savory dish (like an Eggs Benedict or chocolate croissant) at Shay Cafe. Then, do something good for the community by volunteering at Potcakes K9 Rescue! Walk their puppies across the street from Shay Cafe at Salt Mills Plaza. The cuddly canines need to get socialization with different families so they can be adopted! Take pictures for Instagram and make all your dog-loving friends jealous of your sweet pooch. (The line up can start as early as 9 am & they open at 10 — DO NOT use Google OR Apple Maps to search for K9 Potcake place, they are both incorrect.) Drop off puppy by 12:45 pm. Don't forget to make a donation or purchase a souvenir!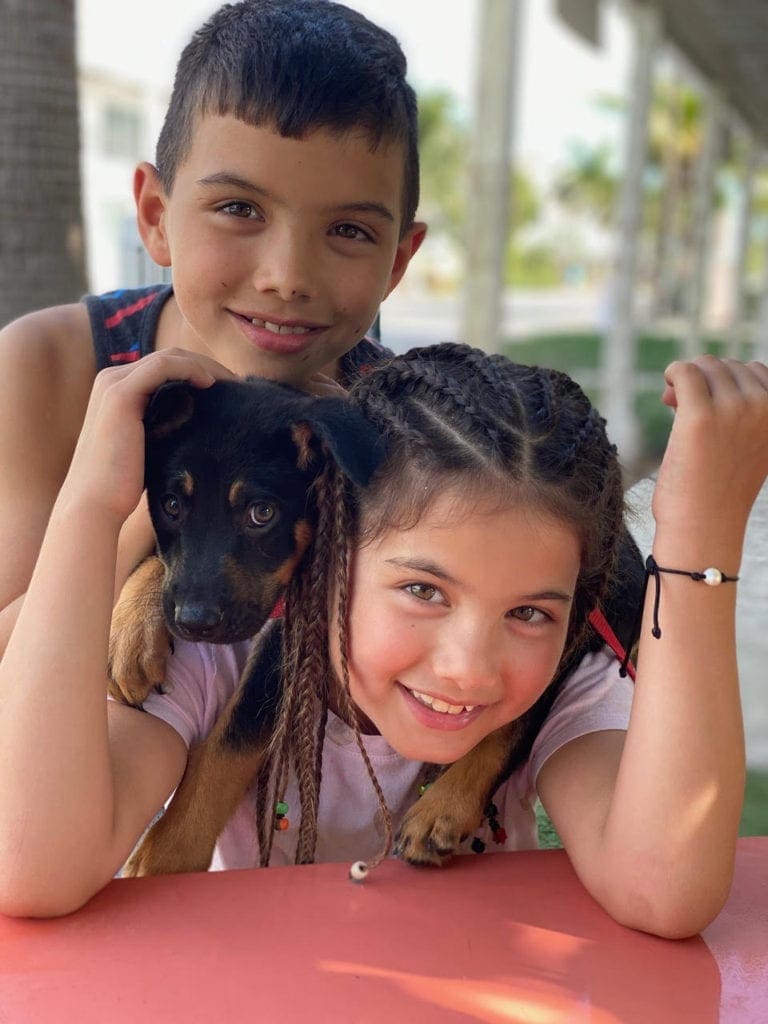 Puppies are a lot of work and now the hunger pangs are setting in! Grab your car and head to Bugaloo's about 15 minutes away! At Bugaloo's, kids can put their toes in the sand while you listen to live music and look out into the turquoise sound. This is my favorite place to eat in Provo. Order the whole fried snapper with peas and rice or coconut shrimp.  Look out for the conch diver that lets you eat fresh conch off his boat and bring a tip for the jar! Little moments like these are what make a vacation in Turks and Caicos so amazing for families.
Rent some beach gear and drive a few minutes away to Sapodilla Bay to enjoy a serene cove where waves are gentle and shallow. It's a great place for young kids! Rent jet skis, SUP's, kayaks, order beers, and grilled lobster from beach vendors. Chairs and umbrellas are also available to rent. Just lay there until dinner! Or, look for Taylor Beach, even more pristine, just down the road from Sapodilla Bay. But you have to be more adventurous for this one. Taylor Beach is completely void of any commercialization and you may be the only one there. The shore is even gentler! There are no bathrooms or vendors selling drinks, however. Take your time to relax & unwind. Eventually, the sun will set (get off the beach before sunset because of sand flies) and make your way home to freshen up.
For dinner, head to Coco Van, the more casual food truck sister restaurant to Coco Bistro. Order one of everything on the menu. No reservations are needed, and it starts to get busy around 6:30 pm.  Mr. Grouper is also another great dinner option if kids love seafood! The coconut crusted grouper is to die for! Delicious food is one of the many reasons I love visiting Turks and Caicos with kids.
Day 3: Grace Bay Beach
If you're staying in Grace Bay, chances are you've got a spot on the beach. If not, you're definitely near the beach. Our kids loved spending the morning just playing in the sand, keeping it simple. You can make an easy breakfast of toast and jam then play in the waters for a while. After all, the only time crunch you're on is when your belly tells you it's time to eat again.
When lunchtime approaches, put on some shorts, a t-shirt, and a hat to check out Da Conch Shack. This is a local favorite and their cracked conch is the best on the island! There are several friendly dogs that hang out on the beach here, which kids can play with while you wait. After lunch, take a visit to Turks Head Brewery. If you're interested in a kid-friendly tour of the brewery followed by a guided beer tasting, call ahead ($15 adults, $10 kids, beer flight included.) One of our favorite things to do is to buy their pre-mixed drinks in a can and you can take that in a cooler with you for whatever beach you're on! It is generally a bad idea to bring bottled anything (glass) onto the beach. For dinner, there's a great kid-friendly spot called Provence. It's modern with excellent French cuisine!
Day 4: Full-Day Boat Excursion
Hiring a boat for the day is one of the best gifts to give your family! We've used two companies in the past and recommend them both. It costs about $750 plus gratuities for the afternoon, but your family will remember the adventure for years to come. Catch a Wave Charters or Grace Bay Watersports will take care of you. Head out to Pine Cay, where you'll experience waters so blue, you'll wonder if it is even real! Then, snorkel off of Leeward Beach and see if the conditions are right to free dive for conch. A savvy captain will have all the ingredients aboard to prepare a conch salad with your fresh catch (make sure you mention when you book!) Rum punch is usually part of the parent package, but be careful, it will creep up on you quickly! We hired a photographer to capture our fun family day.
Day 5: Water Sports Adventure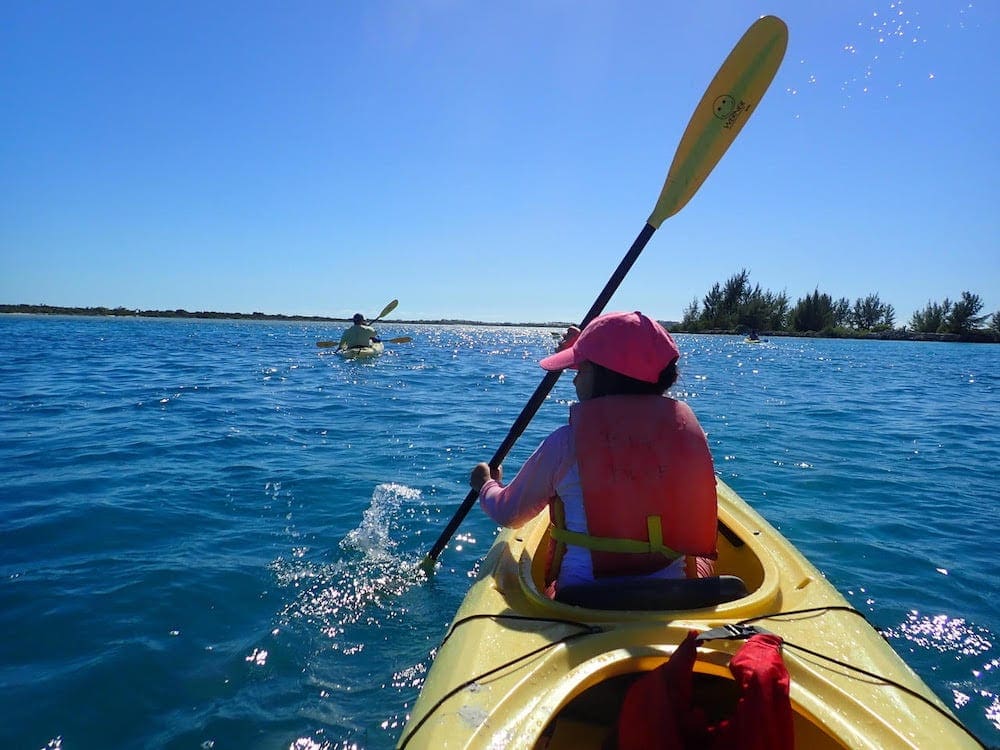 Do some exercise on your last day in Turks and Caicos with kids! I booked a kayak tour to Little Water Cay with Blue Collective, then paddled to the mangroves under the care of a guide to see the baby lemon sharks, turtles, upside-down jellyfish, and barracudas. About 4 hours long, this is the perfect outing for kids! Stop for a snack at Patty's Place afterward, which serves "Juicy Beef" patties — authentic and adored by Jamaicans. If children are really hungry, make it a "beef mega" stacked with tomatoes, lettuce, and cheese. If you want to get out of the sun for a bit, stop by Turk Berry for some frozen yogurt. It's your last night, so make it count! Book a beachside table at Bay Bistro ($50 surcharge) and have a romantic dinner seaside. Great food, attentive service, and reasonably priced wine will make your evening unforgettable!
If you have more time…
If you have a few more days in Turks and Caicos with kids, I recommend a day trip out to seclusion in North Caicos to hunt down wild flamingos and explore isolated beaches, like 3 Mary Cays or Bambarra Beach. You have to take a ferry there and it's a GORGEOUS ride out. For scuba divers, there is no better operator than Dive Provo. On our last trip, we did 10 tanks and never repeated a site once. if you're lucky, get to scuba "the wall" at West Caicos — but only when the conditions are perfect. I wish my five perfect days in Turks and Caicos with kids never had to end! I'm still looking forward to the next time we return to see its beauty once more.
Happy Travels!
We hope you enjoyed this contributor submission by Vivian Li on her Five Perfect Days in Turks and Caicos With Kids. No matter where you choose to spend your vacation in the Caribbean with your family, at least you'll always have memories together. For more advice on traveling to the Caribbean with kids, check out our article on the 10 Best Caribbean Family Resorts With Baby Clubs!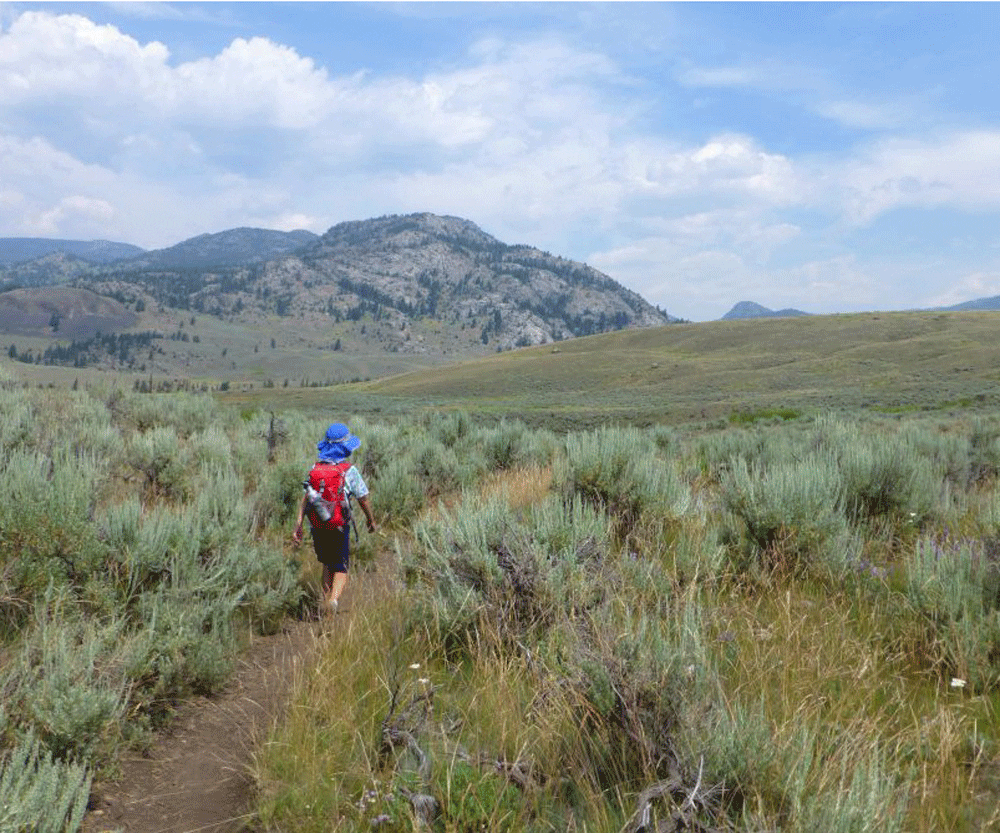 Everyone knows that Yellowstone National Park makes for a classic family vacation. Strolling the boardwalks...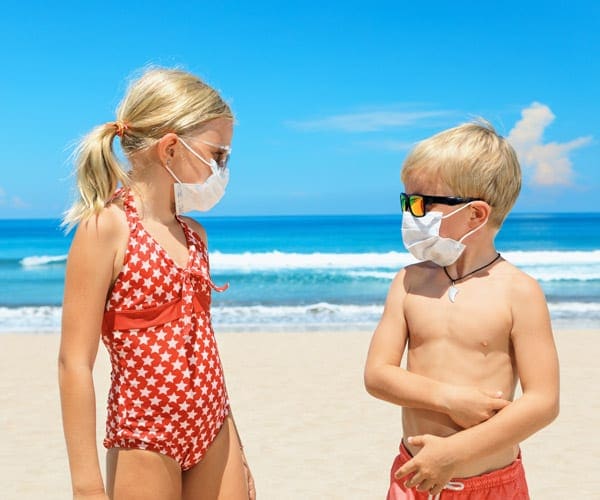 Coronavirus restrictions are now lifting across the country. We believe families need to make the...