I am a firm believer in the importance of multigenerational relationships (like those between grandparents and grandkids). I believe they grant us wisdom, a chance to know our family history, and a chance to broaden our understanding of the world in ways that we may not be able to do otherwise. Not to mention, the well-researched and documented benefits related to aging. In our own family, we work hard to cultivate these relationships for our daughter, and ourselves, by embracing multigenerational travel.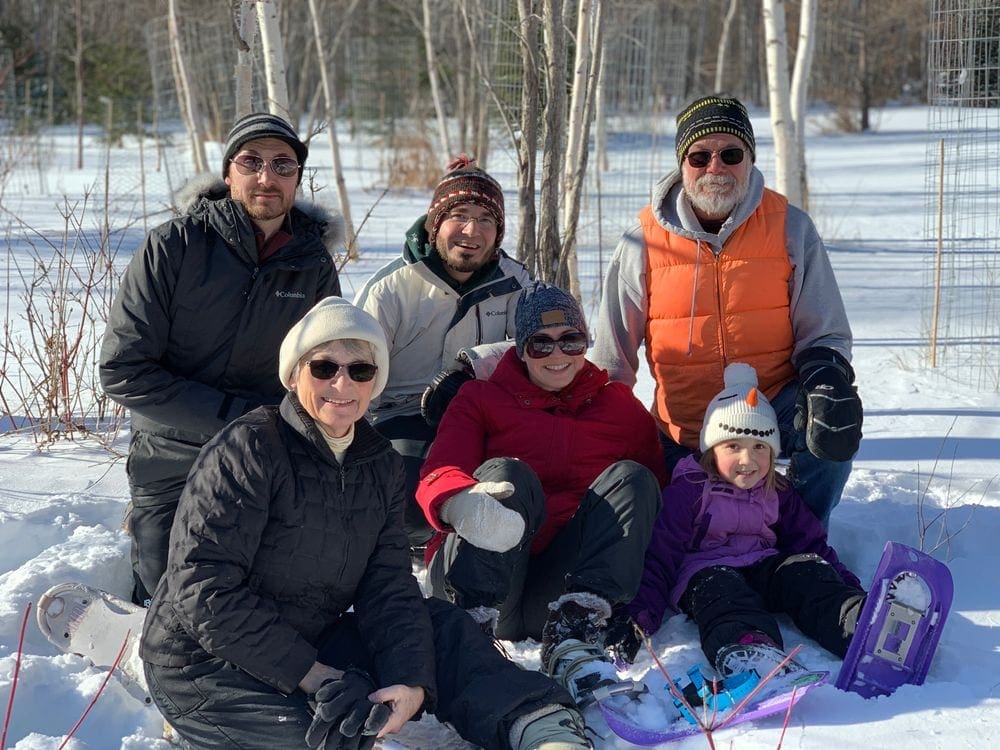 Our daughter is lucky to have four grandparents and three great-grandparents in her life, not to mention other multigenerational relationships with family and friends. To honor and continually foster these relationships, we add multigenerational travel to the mix! Traveling as a large, multigenerational family has its challenges, but the benefits of this type of travel far outweigh those challenges. To date, we have taken five multigenerational trips in my daughter's four years – on both sides of the family. With no further ado, is what I have learned and the reasons why I believe kids should vacation with grandparents.
RELATED ARTICLE: A Comprehensive Guide on How to Travel with Kids
1) See the World Through a New Lens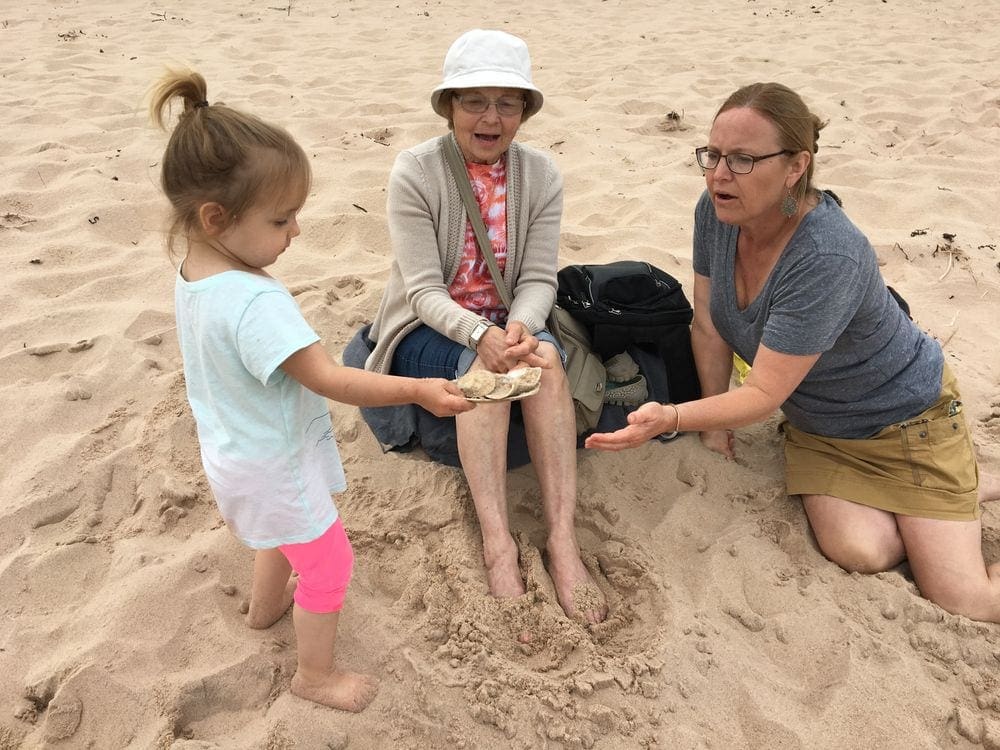 When we take the time to see and experience the world in community with others, we observe, share, and relate to the world in incredible ways. Our parents and grandparents see the world through their history and lived experiences, while our kids see it through a new life lens. This mixing of world views and understanding enhances how we view ourselves – and how we view the world. What better way to do this than by grandparents traveling with grandkids!
2) Strengthen Family Relationships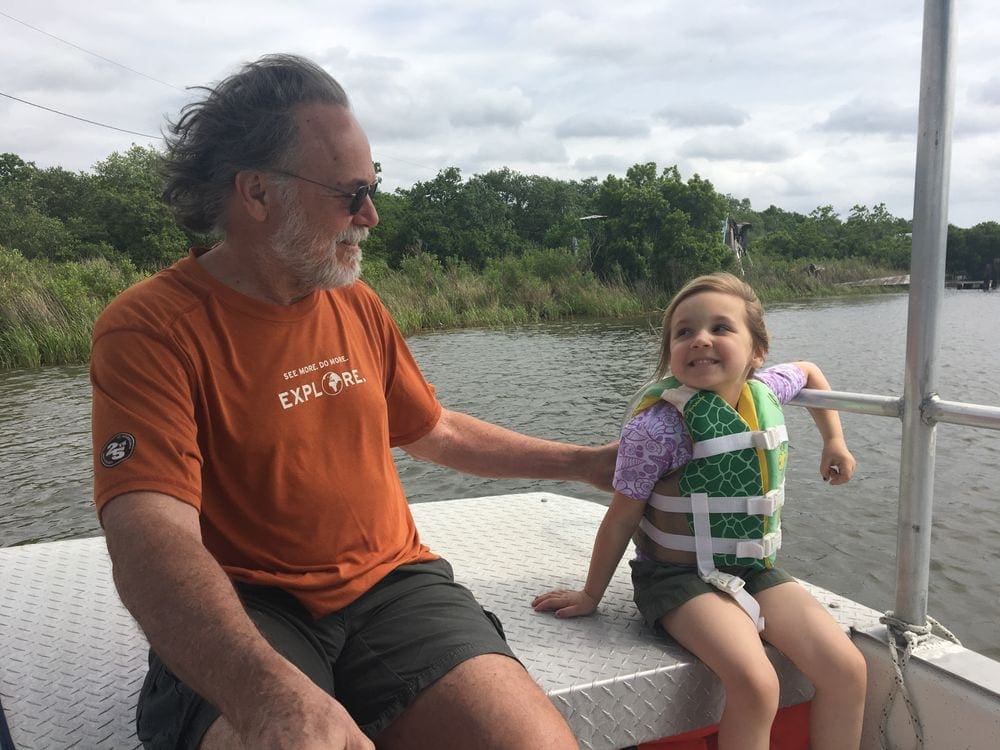 When we travel together, we actually spend time together. This is quite possibly one of the most important reasons to vacation with grandparents. No one is focused on work or the daily life of maintaining a house or other aspects of our daily routine. Our attention is focused on one another – and the experiences we are able to share. This is strengthened by the rise of large, less expensive lodging options (like Airbnb), which often offer opportunities to cook, lounge, and play together. Finally, these shared, uninterrupted opportunities strengthen our relationships and allow us to create new memories.
3) Open Up Our World & Reduce Feelings of Isolation
Traveling together can open up our world in remarkable ways! There is no shortage of literature around aging and feelings of isolation. Through multigenerational travel we can reduce feelings of isolation, no matter the age, by creating shared experiences and memories. Our lives get busy. We do not always have the leisure of calling or spending time with our loved ones – especially if they live far from us. Taking a vacation with grandparents brings us together and can lessen feelings of isolation and distance. Instead, grandparents traveling with grandkids fosters feelings of connectedness and community. This is so important for families.
4) Explore Family Heritage & Share Family Stories
I strongly believe our family histories and knowing where we come from is critical to our understanding of self and how we relate to the world. Multigenerational travel allows important opportunities to share and explore our own histories through storytelling, memory sharing, and opportunities to heritage seek. Traveling to areas or countries where your family originated can spark deep interest in history, culture, language, and so much more. These shared experiences and stories can keep our own family histories alive for our children. And, other future generations.
5) Learn From One Another
Engaging with different cultures and navigating new locations can be complex and challenging, at times. Traveling together offers unique opportunities for us, particularly our kids, to learn from one another. Adults role model problem solving, communication, and trying new things in a much different way while traveling than they might within the context of their daily routine. Observing this allows kids to strengthen their own problem solving and resiliency. More than that, we learn about each other. We learn what we like to do, what we like to eat, and who we are as people. Taking a vacation with grandparents allows us to share our passions, as well as learn about what makes others excited. Whether it is museums, the beach, hiking, eating, etc. – traveling together means we share and to learn together. This enhances our connectedness to one another, as well as to the world at large.
Embrace Multigenerational Travel!
Multigenerational travel can lead to amazing things! For our kids, for us, and for everyone in our families. If you are considering a vacation with grandparents, I highly recommend it. Or, if you're in the midst of planning one, best wishes for an incredible adventure together. There are so many wonderful benefits to traveling with kids, as well as their grandparents. Whether it is to embrace family history, strengthen family relationships, or see the world through a new lens, I hope you enjoy this opportunity to make memories together!
Written by Families Love Travel Top Contributor Antonia Grant. Antonia loves equipping families with the tools and confidence they need to travel together. Read more of Antonia's articles here!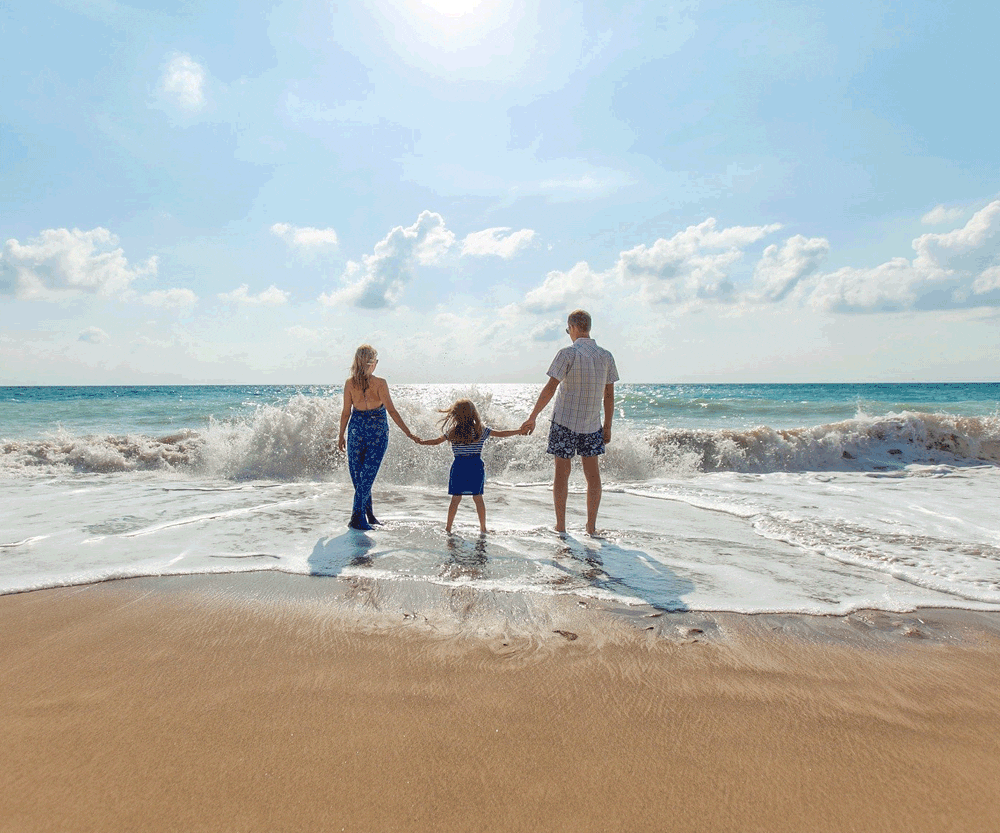 The Cayman Islands/Grand Cayman is a beautiful and vibrant vacation spot in the Caribbean. Below,...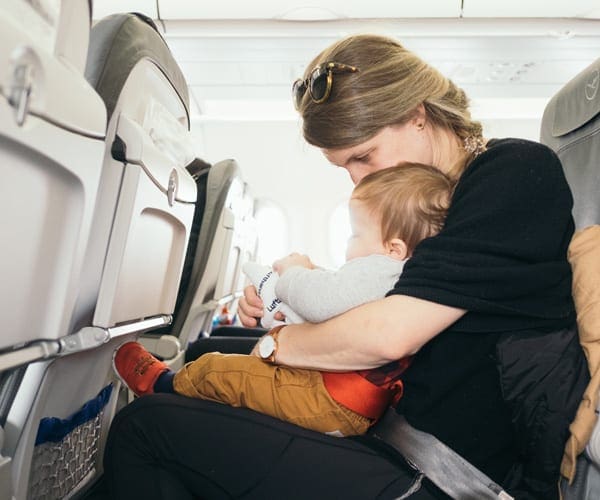 Families Who Love To Travel contributor Meghan Oaks provides her 10 best tips for your...