Malta, an archipelago in the central Mediterranean, is a great destination for families with kids. Known for its rich history, culture, and stunning landscapes, each part of the country has its own appeal. Whether you want to explore the capital city of Valetta on mainland Malta or see the Islands, which include Gozo and Comino, there's so much to keep families busy. Plus, Malta is super kid-friendly, including wonderful locals and helpful airport staff. However, when I visited Malta with my family, there wasn't much information about things to do with kids or tips for making the most out of a family vacation. So, in this article, I'll be sharing some of my own tips on how to make a trip to Malta memorable. From the best time to visit Malta to destinations we wish we skipped, keep reading for the best tips for visiting Malta with kids!
Don't Plan Your Trip Too Short
When vacationing in Malta as a family, you'll soon discover there's so much to see and do! This is why it's important to plan your trip accordingly. A lot of families usually travel to Malta in the summer. However, one of the best ways to beat the crowds is by planning your vacation around your children's school holidays. This could mean visiting for an extended spring break, or maybe even at the beginning of the summer when other kids are still in school. That way, you can make the most of Malta's many kid-friendly attractions! Even if you visit Malta in the summer, during the height of the tourist season, don't expect to fit everything into a week or less. My family stayed one week, and personally, I felt like we needed much more time. We missed a lot and can't wait to go back!
Only Rent a Car if You're Prepared to Drive on the Left
Knowing whether or not to rent a car is an important tip for families visiting Malta. If you're from the United States or another country where you drive on the right, be aware of how difficult it is to drive in Malta! After my own experience visiting the country, I can confidently say that no driver should rent a car unless they're comfortable and extremely accustomed to driving on the left. Roads throughout Malta are quite narrow, traffic is very intense, and parking is nearly impossible. After trying to navigate with our rental car, we ultimately returned it two days early with some scratches and parking tickets. Having rented cars in other European countries like Italy and Greece, driving in Malta was a nerve-wracking experience, to say the least!
Download the Bolt App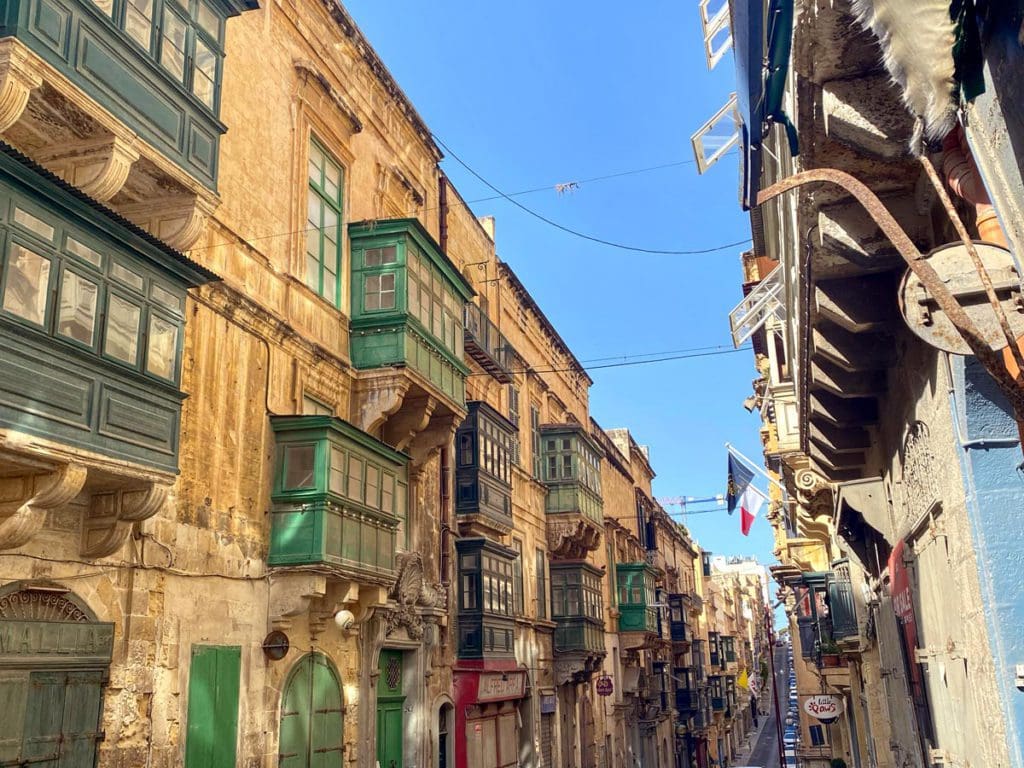 As an alternative to driving in Malta, be sure to download the Bolt App. Bolt is similar to Uber, and is what most people use to get around Malta. Families traveling with kids will appreciate how many cars have booster seats. Prices are reasonable too, and the wait isn't too long (the longest time we ever waited was around 7 minutes.) There's also another app called eCabs, but we didn't give this one a try.
Look here for a homestay in Malta with Vrbo!
Enjoy the Tasty Food
One of the best parts about visiting Malta with kids is the delicious food! On the island, much of the food is very Italian-inspired and kid-friendly. Think delicious pizza, pasta, burgers, and even fresh seafood! Many restaurants serve traditional Maltese dishes. And of course, don't forget to try some delicious ice cream flavors! However, if you want to save money, you can always picnic at one of the many parks or playgrounds across the island. In case you have picky eaters in your family, almost all the food options you have in the USA are available in the grocery stores. Bolt also has a food delivery app (it's similar to DoorDash/Grub Hub).
Reserve your tours and things to do in Malta here with Viator!
Pack Bug Spray, Sunscreen, Hats, and Other Seasonal Essentials
Packing strategically is one of the best tips for visiting Malta with kids. Firstly, make sure to pack plenty of sunscreens and hats for everyone. The sun can be quite strong in Malta, even in the spring and autumn months. Airy, cool, and breathable clothing is also helpful for when you'll be exploring outside, but you can also buy UV protective gear. Then, remember also to pack bug spray, especially if you plan to stay outside of Valletta. Also, remember to take cooling towels, especially if you visit in the summer. These are a lifesaver for keeping cool during the day; you should also plan for some A/C time during the peak heat of the afternoon. It was extremely hot when we visited, and an A/C in every bedroom and cool clothing were a must in helping us survive the trip!
Remember Not Everywhere is Stoller-Friendly
Malta is a vibrant island full of interesting history, fascinating architecture, and unparalleled beauty. However, this doesn't mean it's always stroller-friendly! If you're visiting Malta with young kids, one of my biggest tips is to remember that you may have a hard time with your stroller. Valletta is especially bad regarding accessibility, as the streets are narrow and hard to navigate with a stroller. This even applies to the pedestrian zone, which is a bit better but still pretty uneven when it comes to the terrain. Outside of Valletta, depending on where you travel with your kids, you may run into similar issues.
Book Your Tours Ahead of Time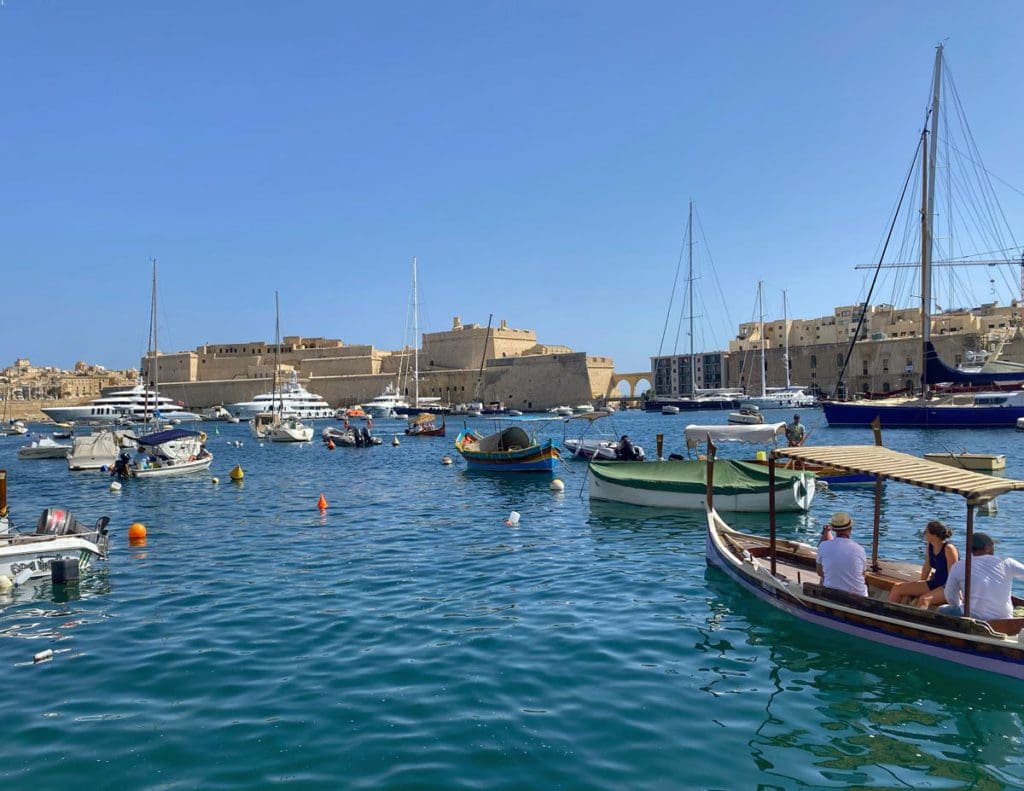 Malta may seem like a low-key island, but don't let the laidback ambiance fool you – things fill up fast! In fact, one of my best tips for visiting Malta with kids is to book your tours ahead of time, the sooner the better. This is even more important if you're visiting Malta in the summer during the high tourist season or if you want to try a popular activity. When my family visited, we wanted to take a Rolling Geeks Tour in the Three Cities and also a Tuk Tuk Tour in Gozo. Both were fully booked on the days we wanted to do them, and we were bummed we missed the chance to have these experiences. Next time I visit Malta with kids, I'll be sure to book my tours way in advance to avoid these issues.
Look for tours and things to do here with Getyourguide.com!
Take Advantage of the Beach & Other Fun Activities
Sure, Malta has a lot of history and archaeological sites to keep families entertained for days on end. But sometimes, kids need a break, especially if you've been exploring all morning. Luckily, if you're visiting Malta in the summer, there are plenty of beaches to explore, from Mellieha Beach to Golden Beach. Many have great activities for families, with shallow waters and opportunities to play in the sand. Remember that Sunday is the busiest beach day on the island and the one we went to on Sunday was packed (Golden Beach). If your kids get bored easily, there are also other fun activities to keep them happy. Try go-karting, go trampolining, or challenge one another to a friendly game of paintball! 
Visit more stunning beaches in Malta after reading our list of 16 Exciting European Beach Destinations For Families!
Best Must-Sees (& Skips) in Malta for Families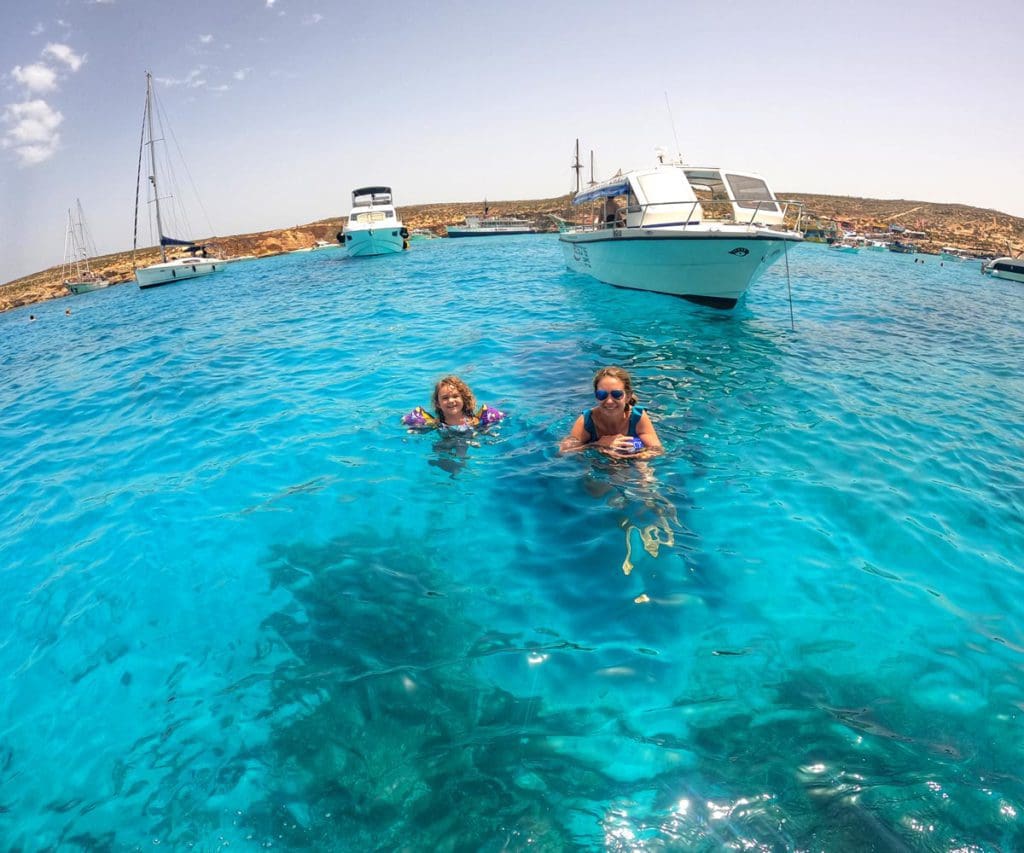 Based on my trip to Malta with my family, I've also compiled a few dos and don'ts when seeing the island with kids. Keep reading for the best tips for visiting Malta with kids, including what to see and skip!
Go to Mellieha Beach, aka Għadira Bay. It's perfect for little kids because it's sandy and shallow for yards and yards.
Visit Blue Lagoon and Crystal Bay for the day. We booked a Full-Day Private Sailing Adventure in Malta and Gozo and our guide Serio was wonderful. The lunch he prepared was divine and the boat was great too! Just remember to bring your own floatation devices and life jackets.
Check out Popeye Village. It's cheesy, but fun. Get there at opening, take your swim gear, claim your beach bed for the day, and then explore. Kids will love spending the afternoon swimming. Take water shoes and floatation devices – the entry is rocky and hard on the feet. For the price, it's a fun day. The restaurant was pretty good too.
Then, Skip:
Don't take the trackless train line in the Three Cities (Vittoriosa, Senglea, and Cospicua). We didn't find it to be worth the money. Instead, book a private boat tour over to the three cities and take a spin around the harbor. It's a nice little ride for kids, and tours are available just a short walk away from the ferry.
Don't go to the cannonball salute at noon at the Barrakka Gardens in Valletta. It would be better to see the cannonball fire by boat. Seeing it on foot is usually anti-climactic (and it's often very crowded!).
Happy Travels!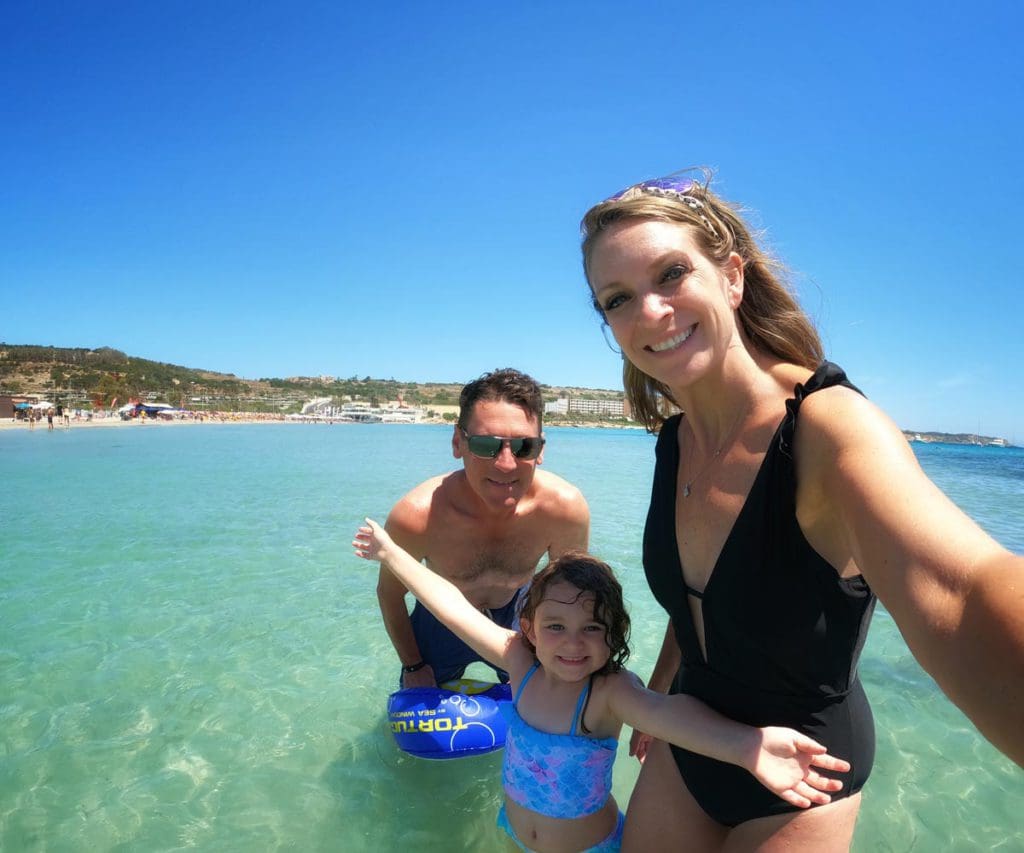 We hope you liked this list of 10+ Helpful Tips For Visiting Malta With Kids by our contributor Sarah Wolf! From iconic sights to quality time together at the beach, there's so much to enjoy in this dynamic European country. Enjoy Malta with your kids!
Unless otherwise noted, all photos within this article are courtesy of and belong to Sarah Wolf.
*Due to the COVID-19 pandemic, some of the attractions, accommodations, or things to do on this list may be closed. Please ensure availability before making your decision.
*This post may contain affiliate links that may earn us a small commission, at no additional cost to you. Affiliate links in no way inform the hotels, sights, products, or other recommendations included in our articles. All opinions and recommendations expressed here are compiled from submissions submitted by the generous members of our Families Who Love To Travel community.
READ MORE: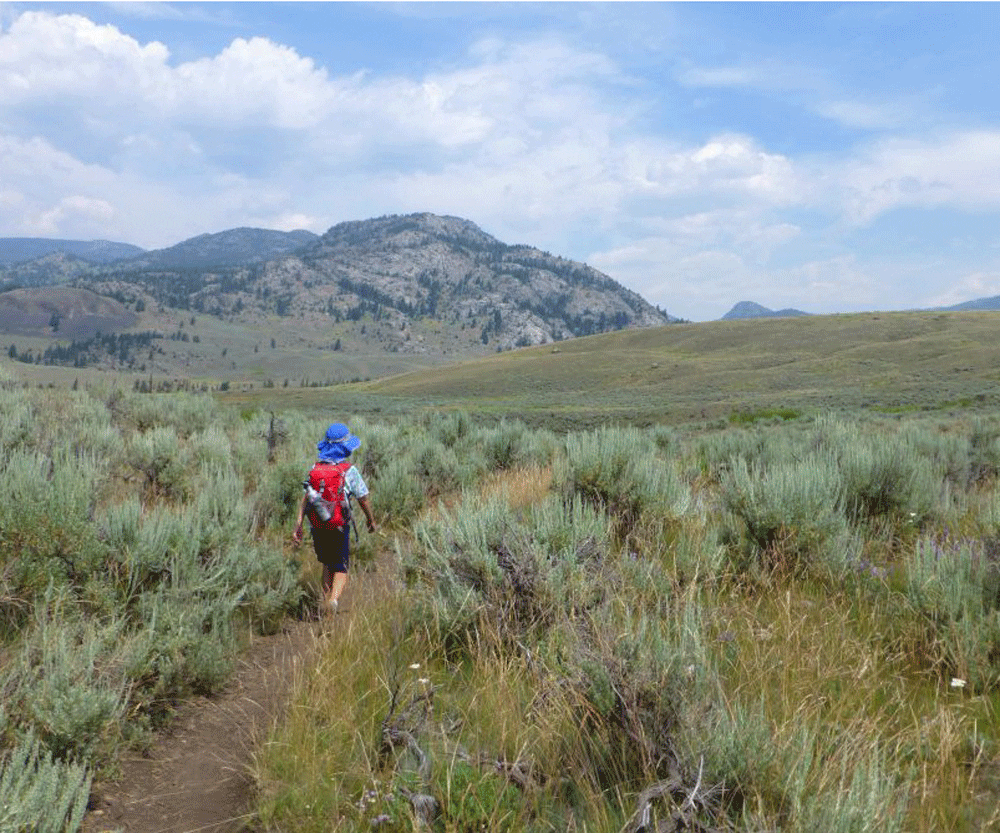 Everyone knows that Yellowstone National Park makes for a classic family vacation. Strolling the boardwalks...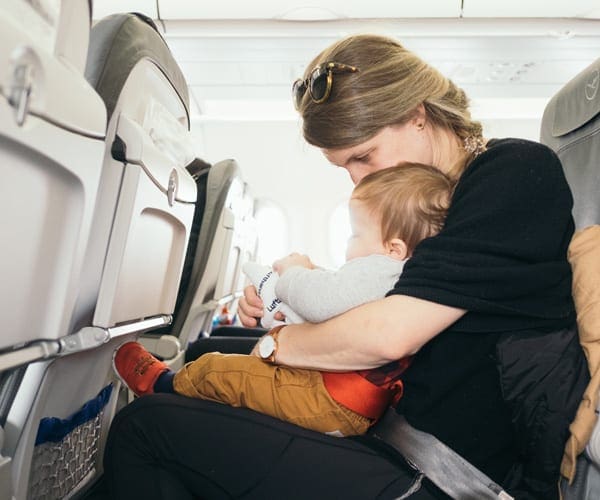 Families Who Love To Travel contributor Meghan Oaks provides her 10 best tips for your...