When it comes to travel research, we usually think about booking flights and hotels, planning our itineraries, and packing. Through all of this, however, we tend to overlook a very important aspect of travel planning. That is, we forget to consider how to prepare kids for a trip. Helping kids pack, prepare, and get excited can be one of the best parts of travel planning. Not to mention, it makes the adventure so much sweeter knowing they are ready. So, how do we get kids ready for a trip? Our Facebook group members shared some tried and true ways you can incorporate into preparing for your next family trip! Without further ado, here are our tips for How to Prepare and Involve Children in Travel Planning!
Little Global Citizens is the only subscription box that introduces your child to countries of the world and their cultures. Order now!
Involve Them in the Process
When we asked our Facebook members how to prepare kids for a trip, we received several amazing tips! To get your kids ready for a trip, encourage them to do their own "research" first and involve them in the process. Consider what you do to research a trip. You may crowdsource information, read travel books or websites, or check out YouTube videos about your destination. Many kids can do the same or at least discuss what they've learned and help make decisions (even little ones!) Here are a few things kids can do to be involved in the process before departing for your next family vacation!

Read Books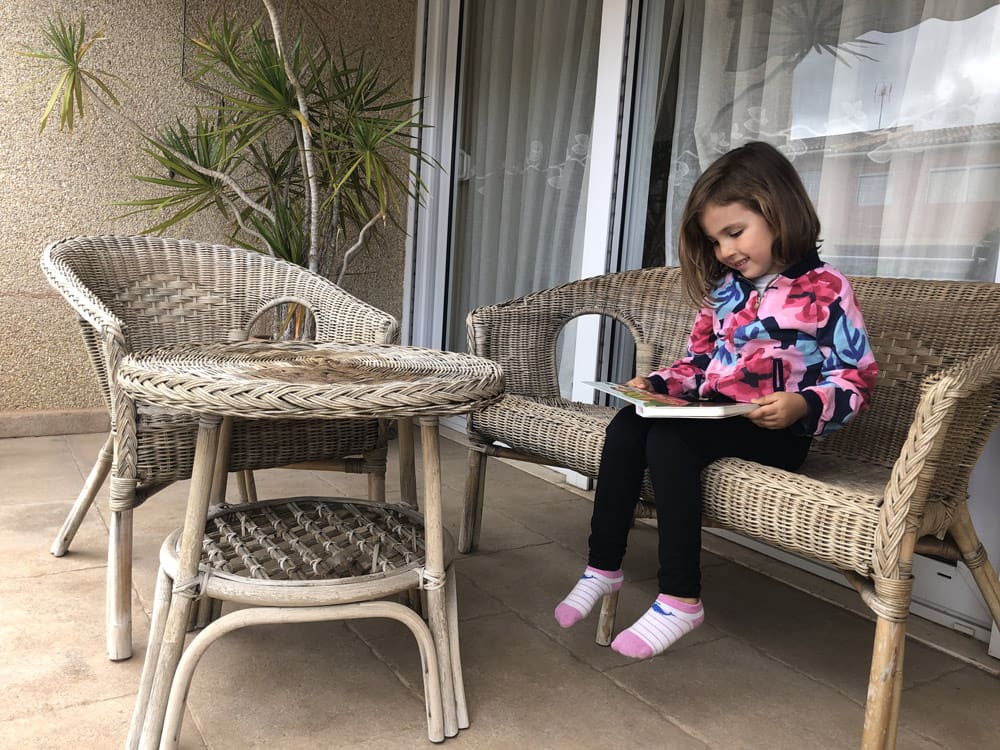 Find fiction and non-fiction books set in the city, state, or country you will be visiting. This is a great way to get them excited about a trip! Our contributors recommend the Who Was/What Is book series, Lonely Planet Kids travel books, Mission City books, and Magic Treehouse books – to name a few. Whether they are picture books or chapter books, reading is sure to get your child's imagination flying, even before you leave the house! Plus, books can be a great way to learn about where you are going, discover things to do, and prepare for cultural, language, or other differences they may encounter while traveling.
Give the Gift of Education! Shop Kids Discover Online!
Watch Videos & Movies
There are so many wonderful movies and shows available to help prepare kids for traveling! From Netflix to YouTube, you can find an abundance of feature-length or short films to show kids. Start your search by looking for age-appropriate films that are about or are set in the destination you are traveling to for your vacation. YouTube is a particularly great resource for short, informative videos that can help your child learn about where they are going. Have older kids? Try a film with subtitles. There are many options on Netflix and Amazon Prime! Families looking to immerse small children in a new language can also search for popular kid's shows like Peppa Pig or Mickey Mouse Clubhouse within the desired language on YouTube. Finally, we recommend a few options throughout our Travel From Home series (more on that later!)
Hit the Web
Have older kids research the destination online and find places of interest to add to your itinerary. Having your children choose things to do or restaurants to try is one of the best ways to involve them in traveling planning. Is there something they love to do – like sports, art, or music? Encourage them to add something to the itinerary in a subject area they already love! Not only will they research options to help you plan, but they'll get excited along the way. Plus, they will be more knowledgeable about your destination before arriving. And, hopefully, you won't hear the dreaded "I'm bored" phrase while you're gone. Lastly, they can even use Google Maps to zoom in on landmarks you will be visiting. Have them share their research with the family as you plan and prepare for the trip.
Involve Kids in Decision Making
When getting your kids ready for a trip, be sure to involve them in age-appropriate decision-making. Our Facebook group members involve kids in several different ways. First, some families let their kids choose between thematic destinations; beaches or mountains, for example. Then, the parents choose the final destination. Another option is to choose a geographic region, share resources with kids about potential countries, and let them choose the destination. For example, you could choose the Mediterranean region and encourage kids to take the lead in researching and deciding the final country (like Turkey, Egypt, or Spain!) Additionally, some families will narrow it down to three places and let the kids take it from there. Then, other parents choose the destination but have kids help pick things to do while on the trip.
If you're feeling brave, however, you could certainly let your child's imagination and dreaming do the choosing! No matter how you do it, your family is sure to have a great time. The important thing is finding ways to involve them in traveling planning that make sense for your budget, family, and travel style.
Explore Our Travel From Home Series
We would be remiss if we didn't share our Travel From Home series! If you're wondering how to prepare kids for a trip, these are wonderful resources to introduce culture, language, food, music, and more with your kids. With our Travel From Home series, families can take virtual vacations from their couch, as well as teach kids about future travel destinations. For example, you can explore Paris, by indulging in homemade crepes and croissants. Then, travel to Lucerne to listen to iconic alphorns while dining on Swiss cookies. Hop on over to New York City to discover local NYC museums, as well as create your own Brooklyn bridge from popsicle sticks. Or, head south to Mexico where your family can get creative with a Frida Khalo inspired art project. Finally, make egg fried rice and learn about the terracotta warriors in China.
Find these cities and many more in our Travel From Home section. Every location includes virtual tours, recipes, crafts, books, movies, and more. Each one has been carefully curated to help you and your kids learn about the location from home!
Invest in New Travel Items Before You Go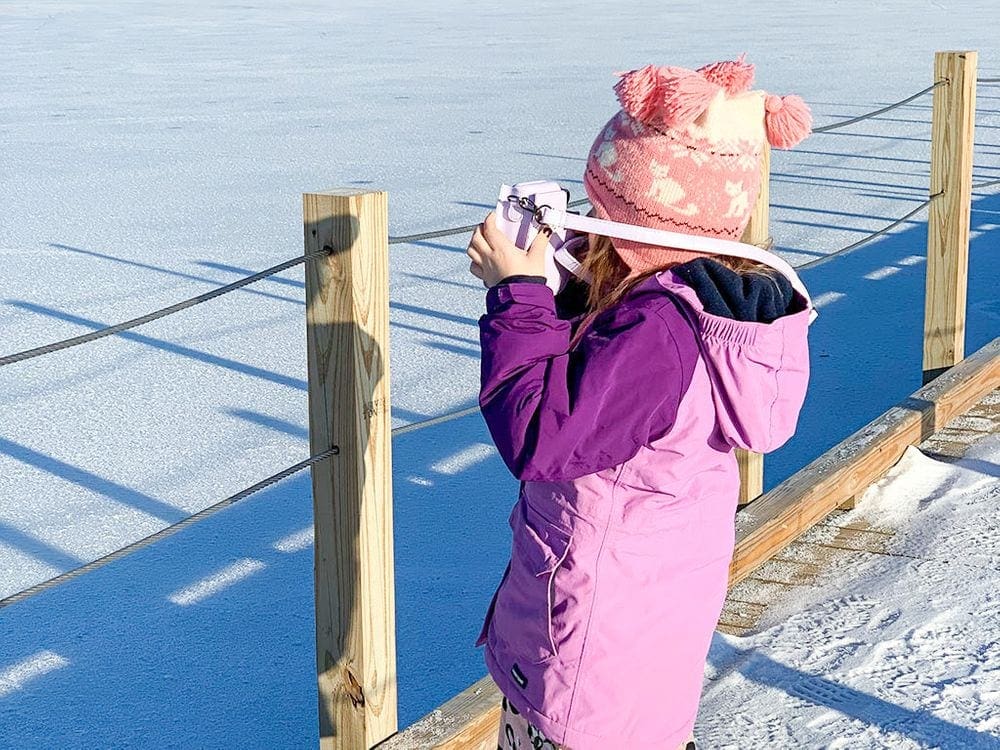 There are a few travel items that you can purchase before your trip to get kids excited too! Many families purchase items like travel journals, cameras, and other travel accessories before departure. Securing a few new items can get kids energized about the upcoming family vacation. In particular, our families love travel journals, which come in a variety of age-appropriate options. We recommend the journal from Peter Pauper Press, which allows kids to control the process from start to finish. Or, select the more interactive travel journal by Rob Taylor, which includes a variety of activities and writing prompts. For cameras, consider the Instax Mini 11 Instant Camera, which gives kids immediate satisfaction in seeing their prints! Aspiring young photographers will love a camera designed specifically for them, like a Seckton! Finally, it will also give kids an opportunity to give their input or be involved during the trip too!
Get Their Input During the Trip
Now that your kids have helped you plan your family travels pre-departure, be sure to involve them along the way. During the trip, there are several ways to involve your kids in the travel itinerary and on-site planning. Here are a few that our families recommend.
Document the Trip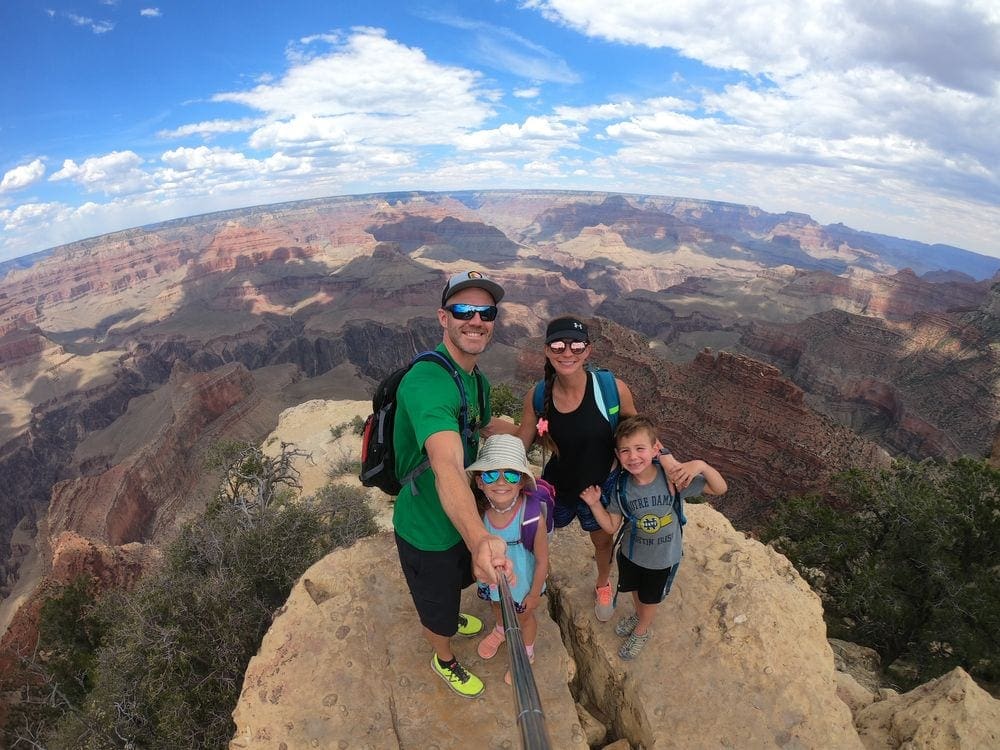 While you are traveling, have your kids document the trip. There are many ways to do this. Have them embrace their inner creativity and do it in the way that speaks to them. Considering buying an inexpensive camera for each child to take pictures throughout the trip (two options listed above). You never know what they'll find most fascinating! Compare pictures at the end and create a one-of-a-kind travel album. Or, try a travel journal. Ask them to write down or draw their thoughts and experiences at the end of each day. You can also do this by purchasing a postcard each day. On the back of the postcard, have them write or draw their favorite part of the day. Save the postcards and create an album after the trip!
Give Kids a Daily Task or Challenge
Another way to involve your kids in travel is to give them a daily task or challenge related to your journey. You can give each child a map to give them a sense of the location. Let them take turns navigating through your itinerary. You never know what wonderful places you'll discover! Then, create fun challenges for kids to complete during the trip (like a scavenger hunt or travel bingo.) Or, they can take notes and compare the best ice cream they ate, playgrounds they found, or even castles they saw. Finally, encourage your kids to learn the local language. Use your trip as an excuse to teach your kids a new language. Create handouts of the most common words or phrases in the country. Have kids use them throughout the trip. This is also a great way to get kids to meet and engage with locals!
Join our Middle Grade Chapter Book Club now! Monthly, 3 month, and 6 month subscriptions available on bookroo.com!
Keep a Family Blog or Vlog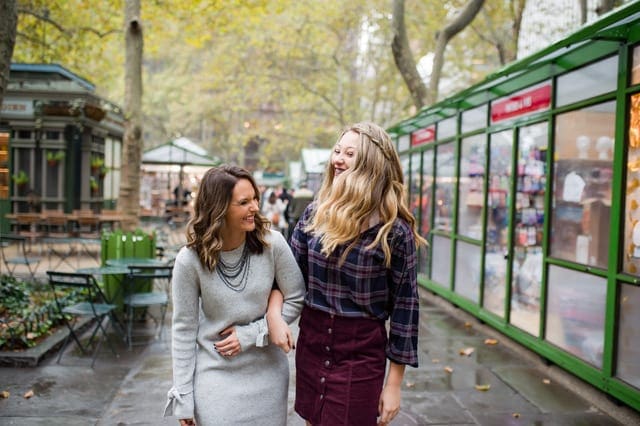 Create a family blog or vlog! Older children can add their thoughts and pictures during the trip at the end of each day. There are many platforms available that you can use to create public or private blogs. Or, kids can create mini videos, Tik Toks, or Reels of each day on various social media platforms. Your kids will love finding unique ways to share their experiences! Whichever platform you choose, this is another way to have kids embrace their own creativity and expression in documenting and sharing their trip. Not to mention, family and friends back home can follow along! Plus, you never know, they could become the next writer for Families Love Travel!
Back At Home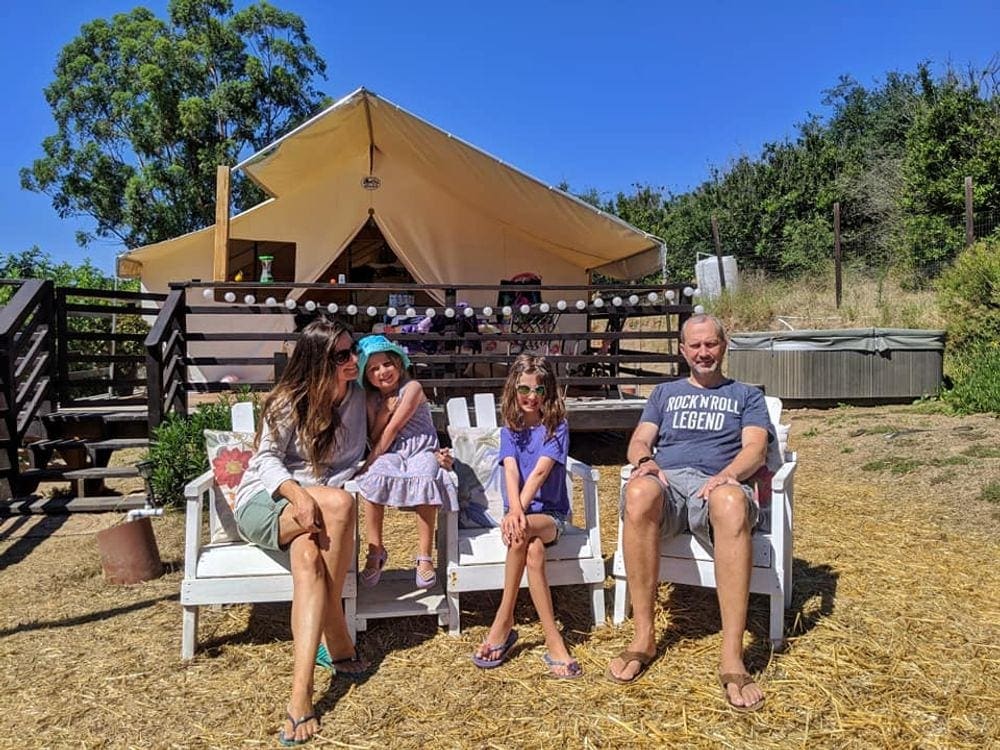 There are so many options you can choose from to have your children be more involved in the planning process. Many of which will guarantee that they will be more invested and engaged during the trip. Don't forget, however, that part of how to prepare kids for a trip is helping them return home too. One way to process their travels is to create a memento of some kind. Our Facebook group members recommend creating scrapbooks (paper or digital) or shadow boxes with the photos they took and the small souvenirs purchased during the trip. Finally, journaling or family story nights can also be wonderful ways for kids to process and share what they experienced while traveling.
Create Photo Books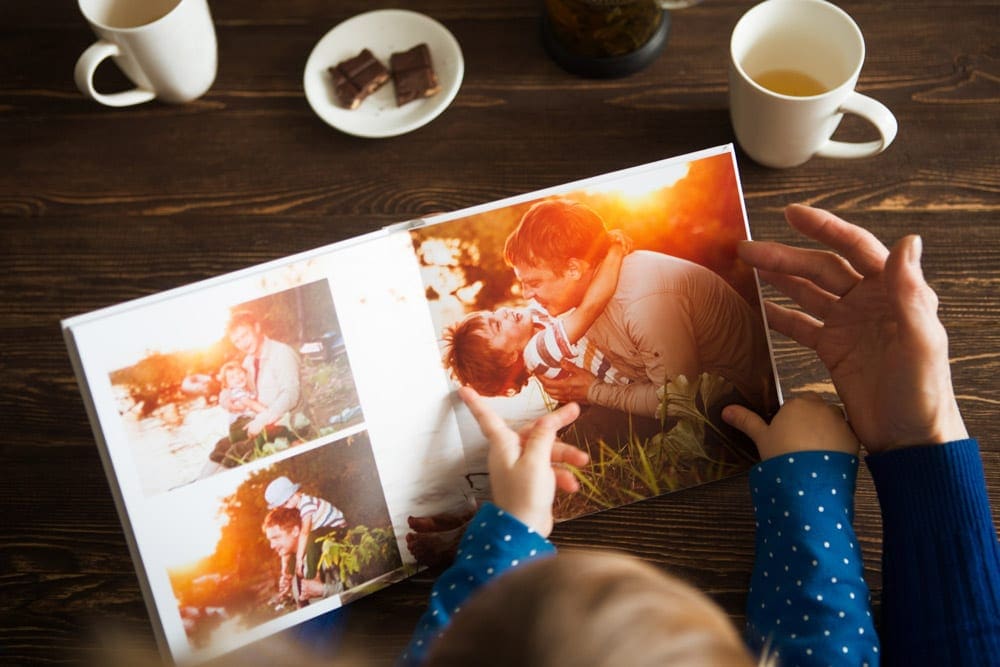 Creating photo books is one of the best ways to help kids cement travel memories, as well as uniquely tell their travel stories. There are many companies that can assist you and your kids in creating these special souvenirs. Firstly, Shutterfly offers simple photo books to elegant albums, you can also select the size of your book and upgrade your cover type. Plus, creating a Shutterfly photo book is simple and intuitive, even for older kids. Then, Chatbooks is known for convenience and simplicity! Create a photo book directly from your phone, easily importing all of your family vacation pictures. Families who like a little variety in their photo collections will also appreciate the various media available from Snapfish. Choose from prints, cards, mugs, and other printed gifts. No matter which option you choose, creating these travel mementos will be a creative and special process for the whole family!
You can find the remaining 8 Best Photo Books And Albums To Organize Your Family Vacation Photos in this article! Families considering how to prepare kids for a trip will love memorializing their vacation using one of these methods. This way, you can use past memories to prepare for making new ones too!
Custom Photo Books – Shop Now at Snapfish.com!
Make Your Mark
Kids also love making their mark using push pins on a family globe or travel map! Our families adore decorating their homes using souvenirs from their travels. One of the best ways is recording where they've been using pushpins to mark their adventures. Grab a cork globe to adorn their desk or a table in the family room. This is especially perfect for kids heading off to college or those in virtual glasses. The Homemagnets world map with pushpins is another great option! Hang it in the dining room or living room to spark memories and conversations about your family travels. Families with multiple kids can also choose to color-code their push pins to highlight where each family member has traveled! Upon return from any adventure, kids will love making their mark in such a fun way.
Happy Planning!
When it comes to travel, kids love being part of the planning and decision-making! If you're trying to figure out how to prepare kids for a trip, we hope you found a few ways in this article. On your next family vacation, include kids before, during, and after the trip to maximize their experience and help them create even more special memories! From choosing things to do to taking pictures and sharing their experiences through postcards or blogs, kids will be thrilled to be part of the planning process!

Thank You to Our Community!
As always, this article on how to prepare kids for a trip would not have been as creative, informed, or family-friendly without the contributions and input from the amazing members of our Facebook group, Families Who Love To Travel! For more travel recommendations on vacationing with kids in tow, be sure to join us on Facebook at Families Who Love To Travel. It's a community of dynamic families who love to adventure and explore through travel. It is also a place to ask questions, share tips, and get travel inspiration! Plus, follow us on Instagram (@families.love.travel) to connect with other families who love the unique experiences travel has to offer. And to get sneak peeks of upcoming articles!
READ NEXT:
Keeping Kids Entertained on a Family Trip.
Family Road Trip Games Everyone Will Enjoy!
*This post featuring how to prepare kids for a trip may contain affiliate links that may earn us a small commission, at no additional cost to you. Affiliate links in no way inform the hotels, sights, products, or other recommendations included in our articles. All opinions and recommendations expressed here are compiled from submissions submitted by the generous members of our Families Who Love To Travel community.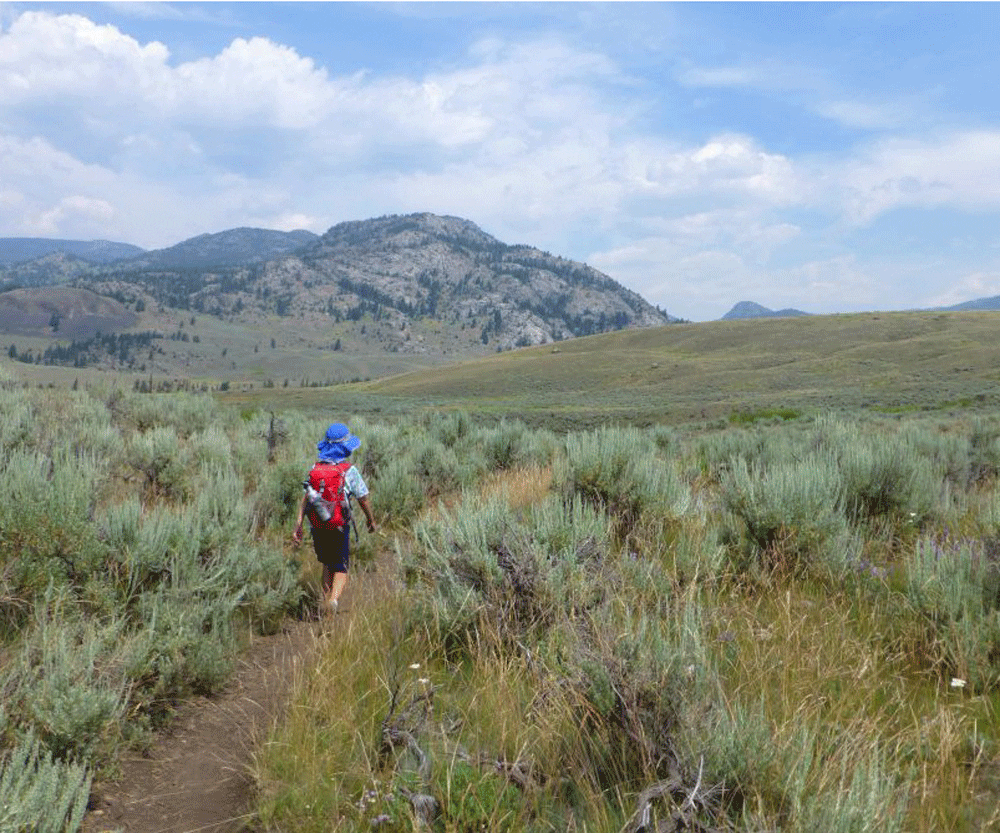 Everyone knows that Yellowstone National Park makes for a classic family vacation. Strolling the boardwalks...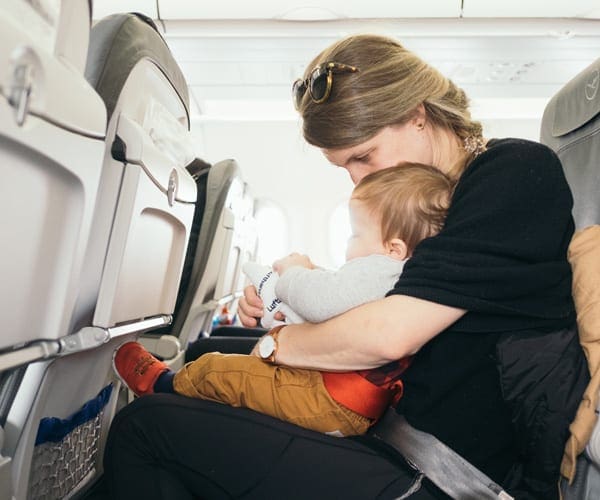 Families Who Love To Travel contributor Meghan Oaks provides her 10 best tips for your...