As parents, we're always looking for fun ways to keep our kids entertained while traveling. This can be especially challenging when traveling with young children, who often have shorter attention spans and require more constant supervision. However, there are some general tips that can help make the experience more enjoyable for everyone. Between bringing along their favorite stuffed animals, packing some specific road trip or plane activities, or downloading their favorite movies, there are lots of ways (and products) to improve your trip. Whether you're traveling by car, train, or plane, these general tips will help keep kids of all ages amused throughout the journey. Here are some Fun Activities To Keep Kids Entertained While Traveling!
Best Activities for Babies + Toddlers to Keep Them Entertained While Traveling
Do you have a little one that you're wanting to take on your next big adventure? Traveling with a baby or toddler can be daunting, but we've got you covered! Check out our top tips and activities for keeping your kiddo entertained while on the go.
Activity Packs for Ages 1-3
When traveling with young children, it is essential to have plenty of activities planned to keep them entertained. Babies and toddlers can be easily amused with simple activity packs specifically designed for their age group. These packs usually include a variety of educational and fun activities to keep little ones occupied while on the go, whether with coloring books, flashcards, puzzles, and other small toys. KeepEmQuiet offers a variety of activity packs sorted by age group, with different options for boys and girls between the ages of 1 to 3 years old, 3 to 5 years old, and 5 years and older. Kids will love learning about their favorite places or animals and getting excited about their next trip!
KeepEmQuiet Entertainment Packs are available from KeepEmQuiet, starting at $32.00. Buy now.
CozyPhones Headband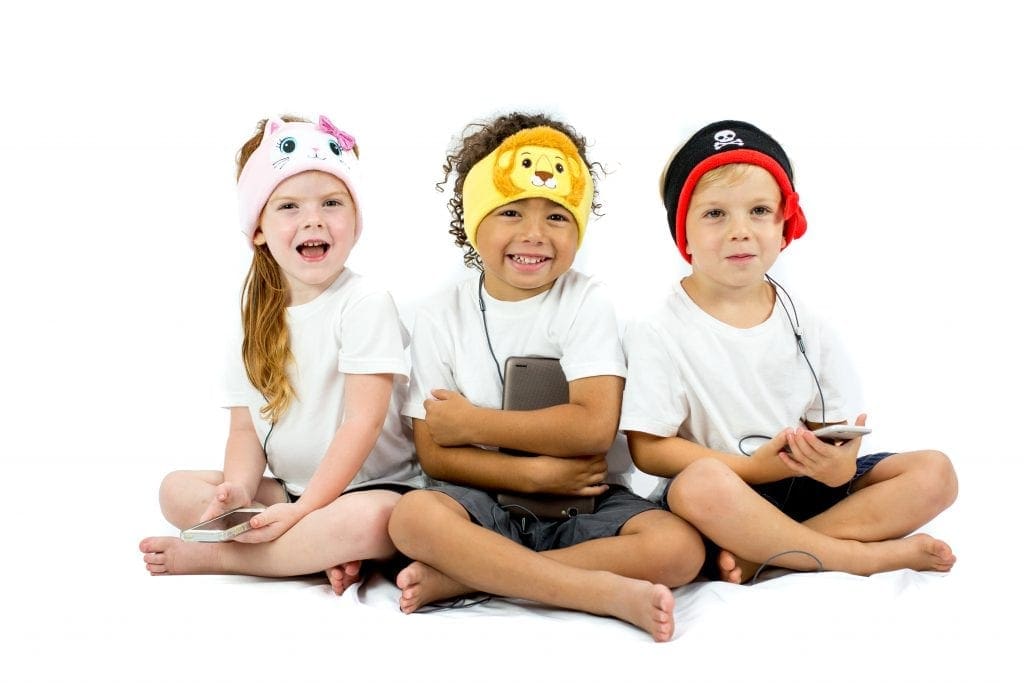 If you're looking for fun activities to keep your kids entertained while traveling, look no further than CozyPhones! These headphones are specifically designed to be comfortable and lightweight, perfect for little ones on vacation. They come in a variety of characters and colors, including a pink kitty, purple froggy, and fox, so your child can pick their favorite.
Wrapping around children's heads like a cute sweatband, they're plush, so kids won't feel uncomfortable during prolonged use. Sound is also limited to 90 dB, making these safe headphones for kids. Finally, since they are easy to pack, they rank highly among the best travel headphones for kids. No matter what features you're looking for, these headphones have them, with the added benefit of incorporating your child's personal taste.
CozyPhones Headband is available at Amazon, starting at $17.99. Buy now.
Balloons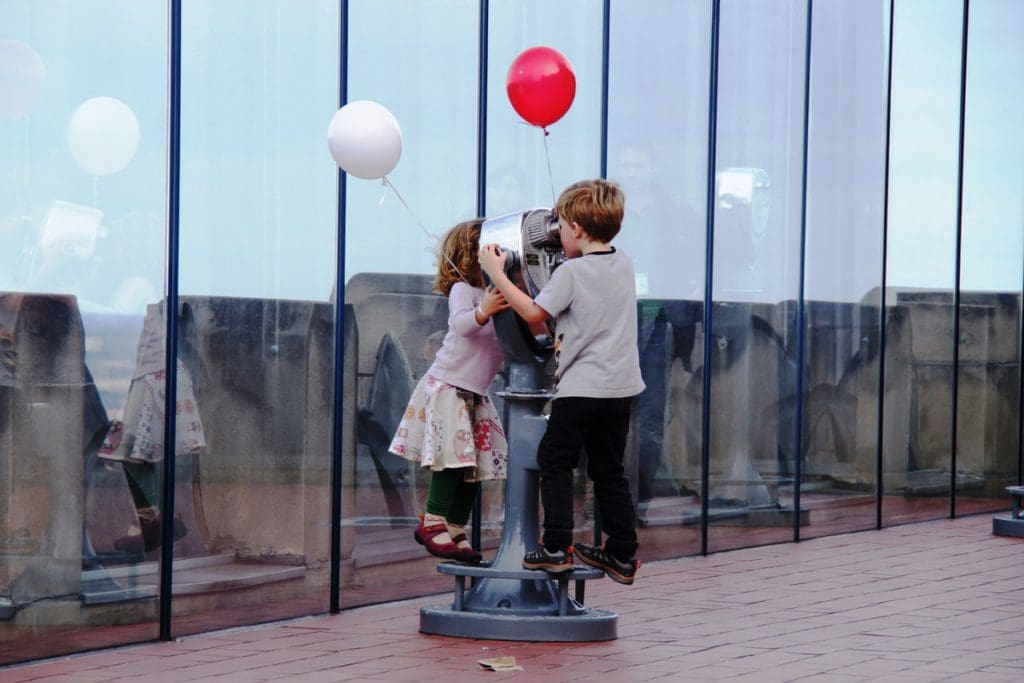 Looking for a cheap and simple way to entertain your kids? Bringing a few balloons on your trip can provide hours of fun for them! If they're feeling a bit bored at your hotel room or your accommodation, blow them up and play volleyball over the gap between the two beds. This is a great way to keep them entertained while you're traveling and burn some energy too. You can also use the balloons to play catch, or create a makeshift fort. Little ones will especially enjoy the "lava" game, where they can try to keep the balloons from hitting the floor! Or, you can take it to the playground between activities.
Rubfac Balloons are available on Amazon, starting at $8.99. Buy now.
Click here to read The Ultimate Guide To The Best Family Travel Gifts 2022-2023!
Suction Cup Spinner Toys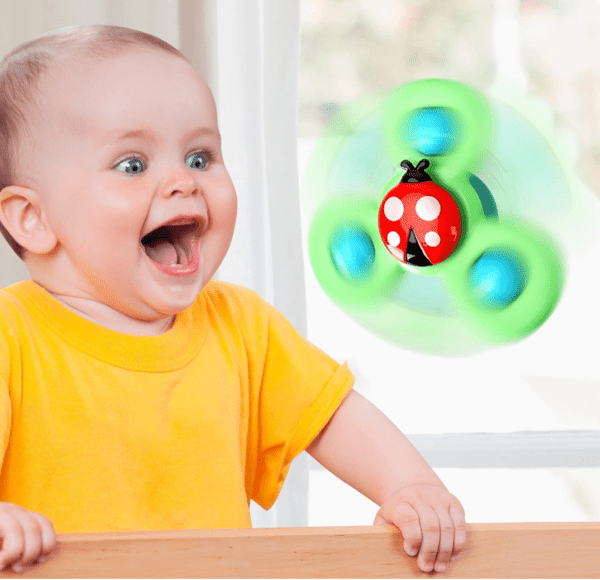 Suction cup spinner toys are one of the best activities to keep babies or toddlers entertained while traveling! With cute critter designs like ladybugs, bees, and butterflies, these toys come in various colors, shapes, and sizes, and can be attached to any flat surface. Babies and toddlers will love watching the toy spin around, and they can also enjoy trying to catch it as it spins. They're also great for promoting hand-eye coordination in your little ones. For a convenient and affordable option, check out these suction cup spinners from ALASOU.
The Suction Cup Spinners are available on Amazon, starting at $12.95. Buy now.
Melissa & Doug Water Wow Coloring Activity Books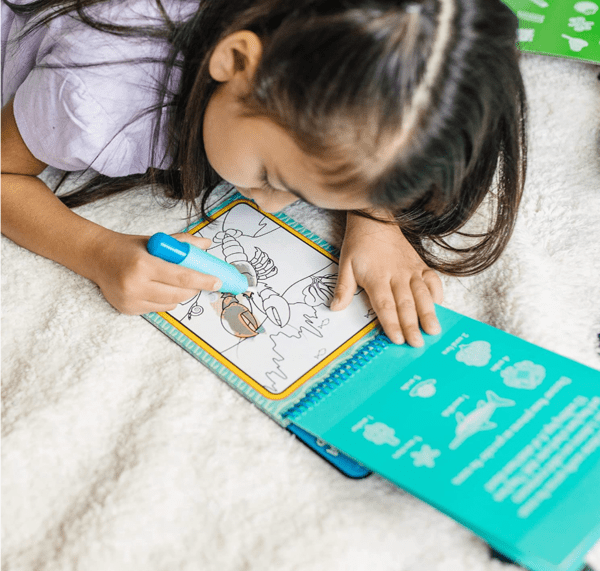 If you have a tiny artist or creative kid in your family, one fantastic way to keep them entertained is with the Melissa & Doug Water Wow Coloring Books! Ideal for ages three to six,  the Water Wow books are filled with black and white illustrations based on themes such as under the sea, safari, sports, travel, and more. Best of all, it includes a refillable water pen to help your children's creations come to life when wet!
Simply use the included water pen to color in the images and watch them appear before your eyes. These coloring books are perfect for long car rides or plane rides, as they will keep kids entertained for hours on end and provide little-to-no mess. Plus, the compact and sturdy size makes it easy to pack on the go. And when they're finished, simply let the pages dry and start all over again!
The Water Wow Coloring Activity Books are available on Amazon, starting at $16.09. Buy now. 
Silicone Toys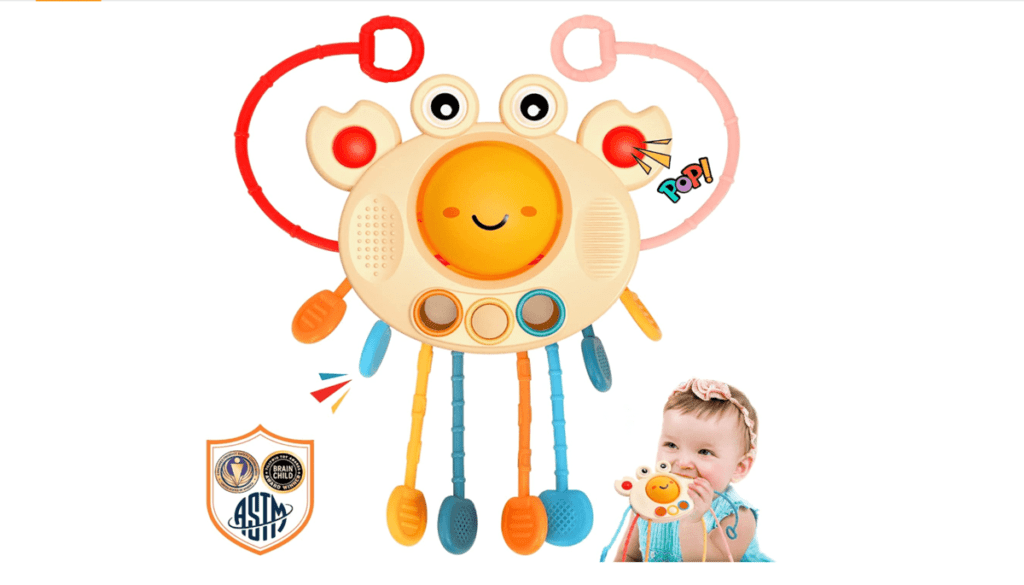 Taking a flight with toddlers usually goes smoother when they have something to play with or chew on. Silicone teething toys are especially great for teething toddlers, as they can gnaw on the toy to help relieve their gum pain. Plus, they offer a variety of textures and shapes that help keep little ones entertained.
Vrbort sells some Montessori Silicone Toys for Babies between six months and three years old, featuring fun shapes like crabs, honeybees, and dogs. They're dishwasher-safe, portable, and easy to travel with. And, they'll help engage your toddlers' senses with bright colors and by assisting them with their motor skills. 
The Vbort Montessori Silicone Toys For Babies are available on Amazon, starting at $11.99. Buy now.
Busy Boards
Plenty of fun activities keep kids entertained while traveling, but one often overlooked is a busy board for toddlers. A busy board is a small board with various knobs, levers, and switches that toddlers can play with. Ideal for kids between one and three years old, they are perfect for long car or plane rides, and can even be used during layovers or delays.
Amazon sells a Dasigjid Store Busy Board with different sections focusing on fine motor skills, eye-hand coordination, and more. From turning knobs and opening doors, to pressing buttons and sliding beads, it's a great way to teach your kids about different shapes, colors, and numbers. Best of all, it's all enclosed in a sturdy carrying case, so it's easy to take on the go!
The Dasigjid Store Busy Board is available on Amazon, starting at $19.99. Buy now.
Best Activities for Ages 4-8 to Keep Them Entertained While Traveling
When traveling with young ones, there's usually no one-size-fits-all answer to keeping kids entertained. However, some tried and true activities will surely please kids, especially those between the ages of 4 and 7. Keep reading to learn more!
Activity Packs for Ages 5+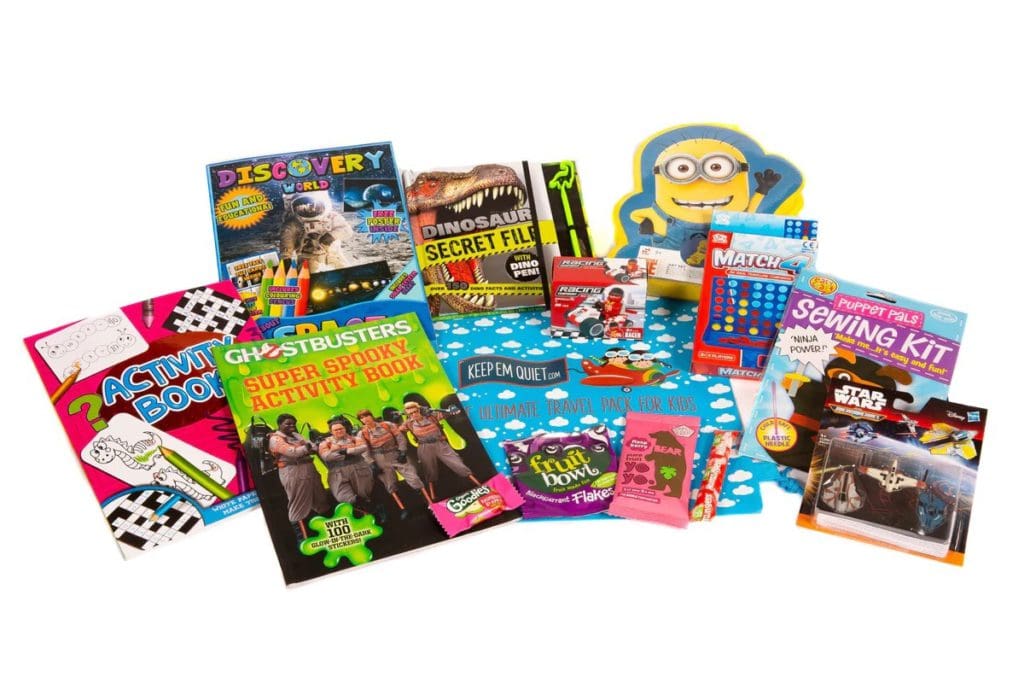 If you're looking for fun activities to keep your kids over the age of 5 entertained while traveling, you'll want to check out some activity packs for their age group. The KeepEmQuiet Activity Packs For Ages 5+ are an excellent option for traveling families because they're easy to take on the go and come with options for both boys and girls. Each pack comes with a variety of activities, including coloring pages, mazes, dot-to-dot puzzles, and more. Choose between a small, medium, or large pack, which includes some healthy snacks, educational items, and more!
Snug Play+ Kids Headphones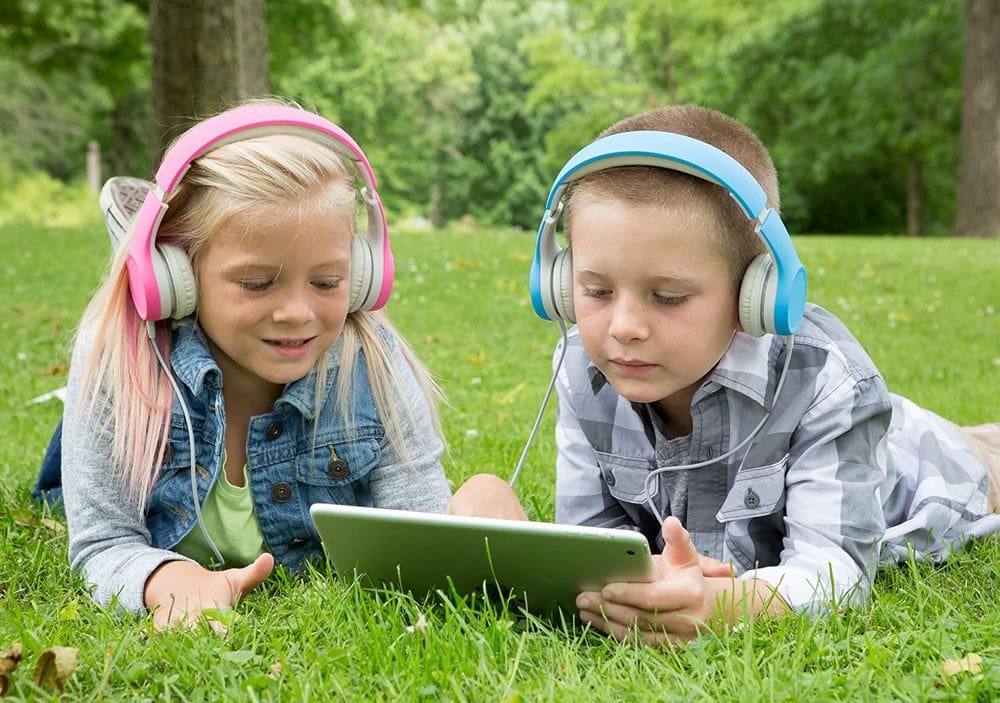 There are plenty of activities that 4-7-year-olds can do to keep themselves entertained while traveling, but a pair of good headphones is a must. One excellent option is to bring along a pair of Snug Play+ Kids Headphones. These headphones are specifically designed for kids and feature age-appropriate volume control to help protect their hearing. Ideal for children between the ages of three and eight, they're lightweight, soft, comfortable, and built to withstand lots of wear and tear. And, they're adjustable, which means they can grow with your kid. Every set has a sharing port, so you can connect multiple pairs to let kids watch the same thing. Plus, they come in various fun colors that kids will love, such as green, blue, and pink!
The Snug Play+ Kids Headphones are available on Amazon, starting at $22.99. Buy now.
Books
Books are always a good choice when traveling with kids, especially interactive ones! Connect the Dots books are perfect for younger kids who are just starting to learn how to read and count. They can spend hours connecting the dots and then coloring in the resulting picture, which will help develop their fine motor skills and visual perception. Amazon sells a fantastic Connect the Dots book for ages four through eight, featuring different themes such as flowers, farms, dinosaurs, sea creatures, and more. You can also buy some Paint by Sticker Books for more creative kids. Kids will love finding the sticker that goes in each spot and watching their masterpiece appear!
Bring Along Some Card Games
Bringing along some card games on your vacation can be a great way to pass the time and keep little ones happy! Pack some of your favorite card games from your childhood and teach little ones how to play old classics. Games like Skip Bo, Uno, Go Fish, and Old Maid, are all great choices that will keep kids of all ages entertained for hours on end. Not only are they fun, but they're also educational and can help improve problem-solving skills, counting, matching, and strategic thinking. Plus, they're easy to pack and don't take up much space, so you can always have them on hand when you're on the go.
Pay for Youtube Premium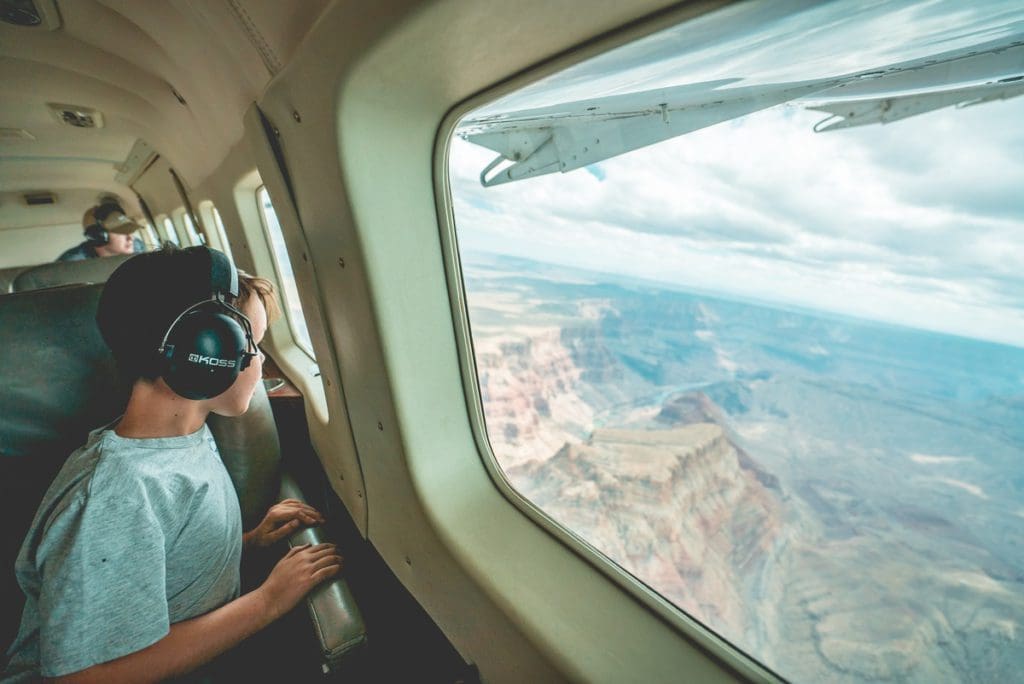 If your kids like to spend time on their devices while traveling, investing in a Youtube Premium Subscription may be worth it. That way, you can access a vast library of kid-friendly content that will keep them entertained for hours on end! From music videos and educational shows to hilarious cartoons and gaming content, parents can rest assured everything is age-appropriate and safe for kids to watch, thanks to the service's parental controls.
You can also download videos ahead of time so that they can watch them offline. This is great for long car or plane rides. Or, create a custom playlist for them of their favorite shows and movies!
A Youtube Premium Subscription starts at $11.99 a month. Buy now. 
Make Your Own Travel Binder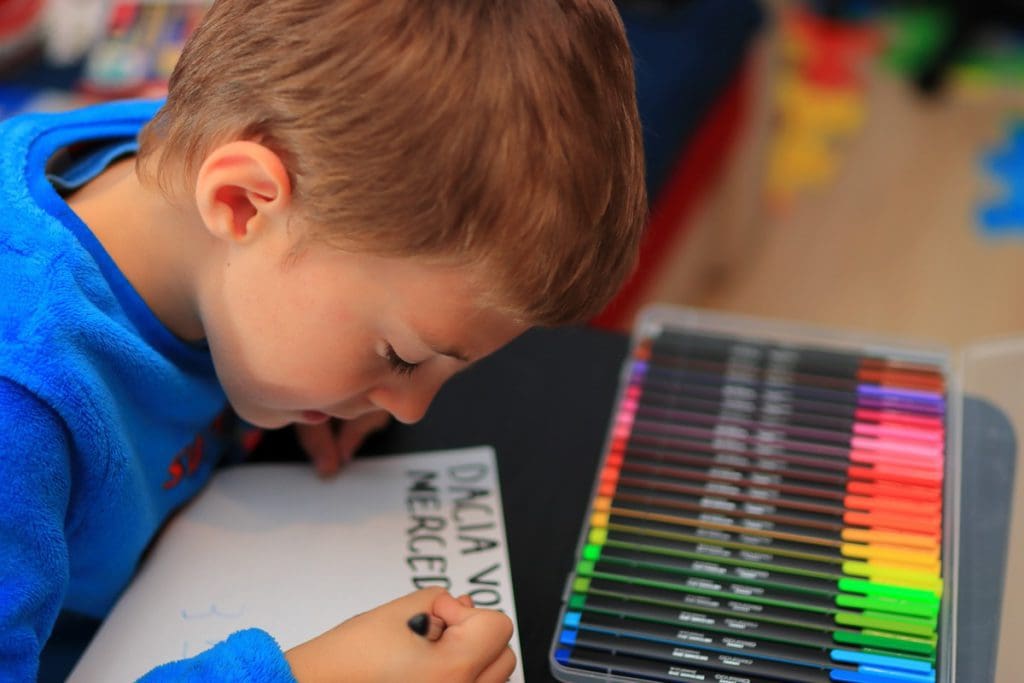 Families with young kids that get bored easily will want to make sure they have fun activities to keep them entertained, like a travel binder. Just fill it with picture finds, word finds, and crossword puzzle pages to help stimulate their imagination and keep their attention. They'll have hours of fun – not to mention a great way to stay occupied on long car or plane rides. Plus, you can put them in plastic sleeves, so it's easy to keep track of and doesn't make a mess. And if you use a dry-erase marker, your kids can reuse the pages over and over again!
Coloring Supplies
Another fantastic way for kids to get creative while also keeping entertained while traveling is by bringing along some coloring supplies! Not only is it a fun activity to pass the time, but it also engages their sense of wonder and helps them stay calm and focused while on the go.
Coloring books with thick lines and large pictures are a good choice for young kids, as they're easier to color within the lines. Meanwhile, older kids may enjoy coloring books with more intricate designs. Regarding supplies, triangular crayons are an ideal option, mainly because they don't roll away and are also easy to hold. 
Crayola sells a Create' N Carry Art Set that's perfect for traveling families, featuring construction paper, pens, kids' markers, paints, colored pencils, crayons, and more. When you're done coloring, you can hang up the pages as makeshift decorations in your hotel room or Vrbo! 
Etch-A-Sketch or Magnetic Drawing Board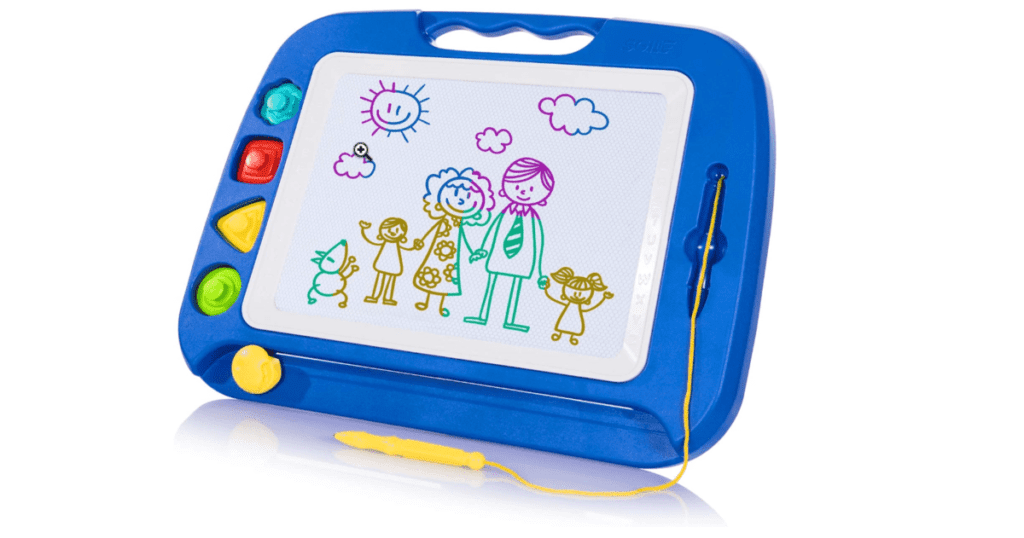 Let kids channel their inner artists while they travel with a classic Etch-A-Sketch! These handy devices can be used to create all sorts of shapes and designs, and kids will love watching the images appear as they draw them.
If you don't have an Etch-A-Sketch or want to invest in something different, you could also just buy a Magnet Drawing Board from Amazon. Either way, they're portable, so you can take them with you wherever you go. Best of all, there's no chance of your kids making a mess, since these boards come with an erase button so they can start all over again!
Magnetic Puzzles or Magnet Activity Books
There are plenty of fun activities to keep kids entertained while traveling, but magnetic puzzles or magnet activity books are definitely some of the best! Magnetic puzzles are a great way to develop fine motor skills and problem-solving abilities, all the while guaranteeing the pieces won't get lost or fall on the floor easily.
Melissa & Doug sells 15-piece magnetic puzzles with various themes, such as farms, princesses, and vehicles, so that kids can choose their favorite. They come in a compact, fold-out format ideal for traveling, and there's even a carrying handle. (Plus, the pieces are shape-coded for easy sorting!) 
Meanwhile, magnet activity books are filled with colorful pictures and fun characters that kids will love. Amazon sells an interactive magnet book about farms, encouraging young readers to play out their own barnyard adventures. Both of these activities can be done without making noise, so you can avoid disrupting fellow travelers!
WikkiStix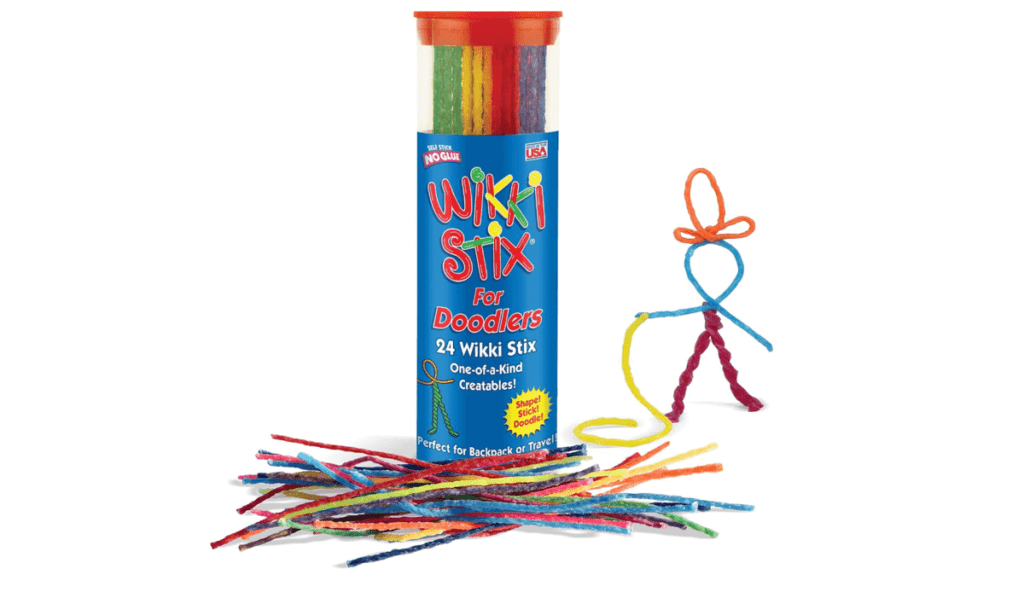 Kids who are prone to experiencing sensory overload may benefit from a soft fidget toy while traveling. Consider WikkiStix, a kind of compact wax-coated yarn stick that doesn't require any adhesive or glue! With just some pressure from your fingers, these versatile and colorful sticks can be used to create all kinds of designs, shapes, and figures. Children can use them to make faces, animals, houses, cars – anything they can imagine! They're easy to pack, too, since one small tube of Wikkistix has 24 different sticks. 
WikkiStix is available on Amazon, starting at $7.97. Buy now.
Best Activities for Tweens + Teens To Keep Them Entertained While Traveling
There are few things more exciting than traveling to new places and discovering different cultures. However, for parents of tweens and teens, the thought of long car or plane rides can be daunting. How do you keep your kids entertained while on the go? Here are some options for fun activities to keep kids entertained while traveling!
Audio Books & Podcasts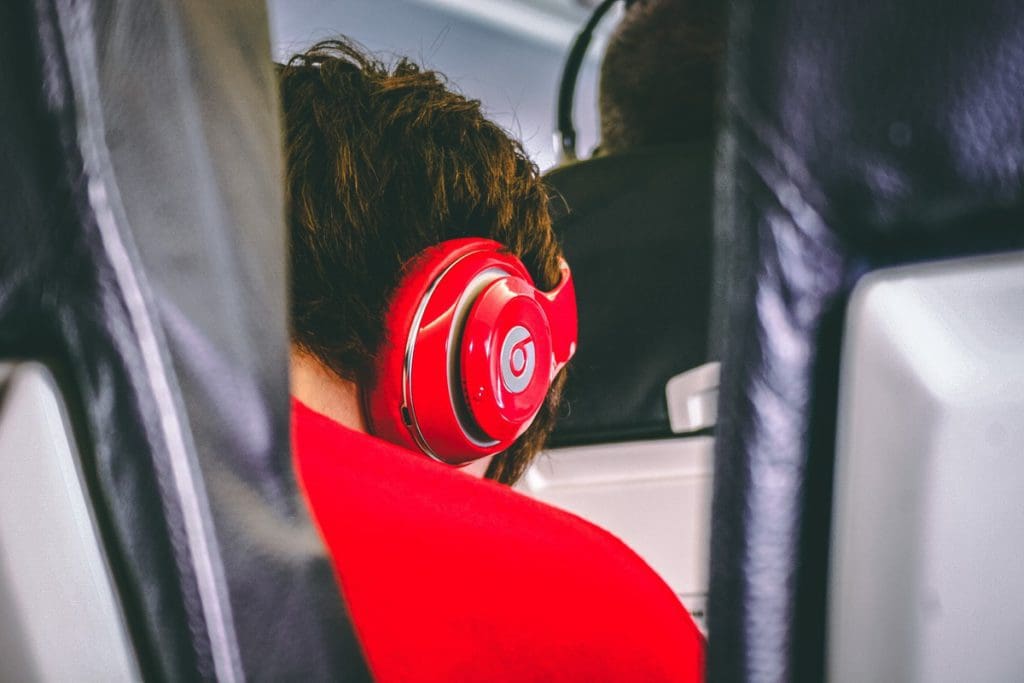 There are plenty of activities for tweens and teens to keep them entertained while traveling. One excellent option is listening to audiobooks or podcasts! ​​This can be a great way to pass the time, learn something new, and stay engaged. It also helps them remain focused and provides a break from screen time.
Check out NPR's Circle Round podcast if you're unsure where to start. Designed specifically for kids, it features stories from around the world, along with music and sound effects. Kids who like the guessing game of learning trivia can also find a Trivia For Kids Podcast, where they can learn fun facts about animals, different cultures, and maybe even the next place they're visiting! There are also a lot of books your kids may already love and be familiar with on services such as Audible.
iPads or Tablets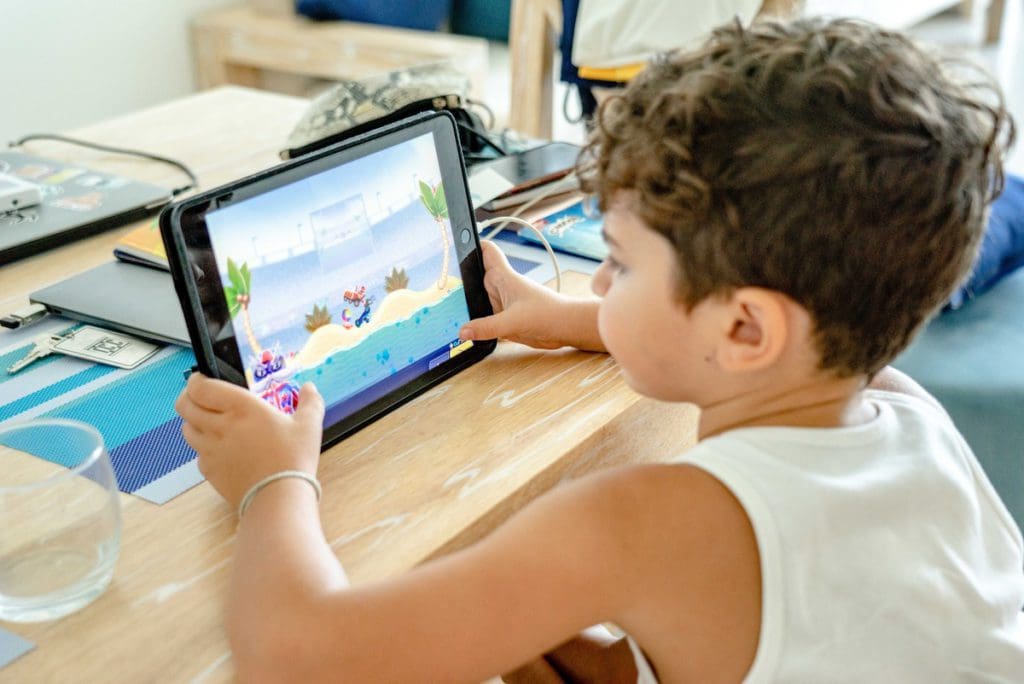 There are a few options worth considering when it comes to keeping tweens and teens entertained while traveling. For example, many airlines now offer in-flight entertainment on personal devices like iPads or tablets. This means your child can pre-load their favorite movies and shows onto their smart device before take-off and enjoy them during the flight. Another option is to download some Netflix content offline so that your teenager can watch their favorite shows even if there's no Wi-Fi available.
For device suggestions, the newest iPad model is the iPad Pro, which is compatible with the Apple Pencil, has a larger screen, and has a more powerful processor. The iPad Mini is another lightweight option for families who want a smaller tablet that's still packed with features.
Camera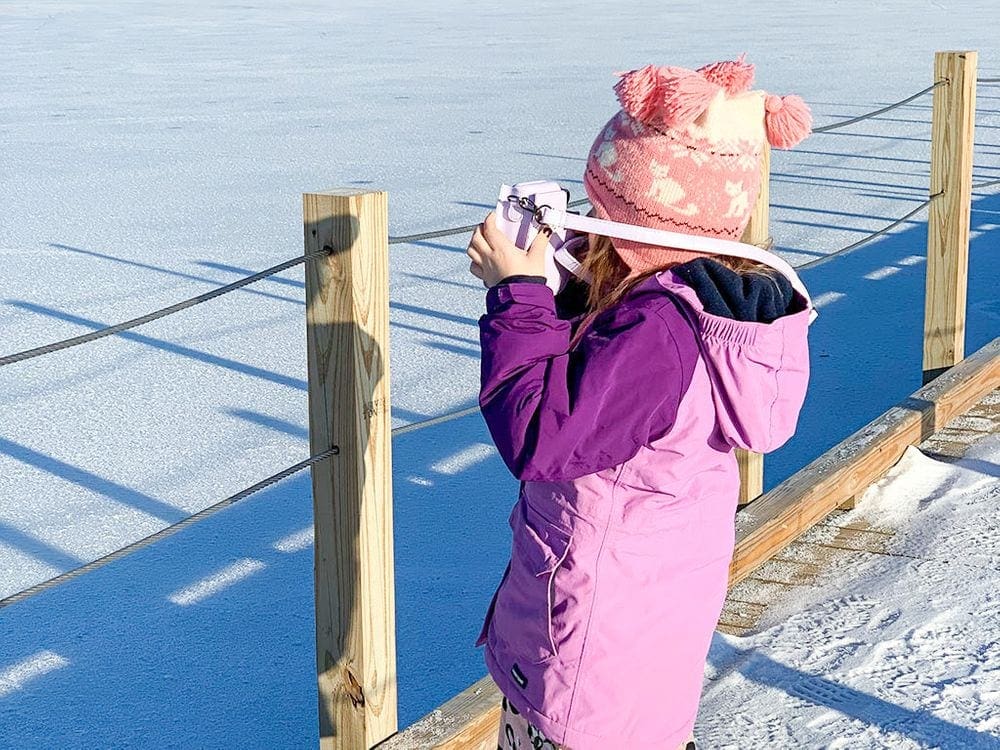 A camera is a great way to document your travels and capture special moments. Have your tween or teen take photos of what they see along the way, which will help them feel independent and more excited about vacation. Polaroid cameras are lightweight and portable, making them an easy-to-use travel accessory for little ones who love snapping photos. Fujifilm sells an Instax Mini 11 Instant Camera in multiple colors, featuring a built-in macro mode, automatic shutter speed, and selfie mirror for close-ups. They also come with a bundle that includes batteries, film, a carrying case, and cute stickers!
The Fujifilm Instax Mini 11 Instant Camera is available on Amazon, starting at $114.95. Buy now.
Travel Journal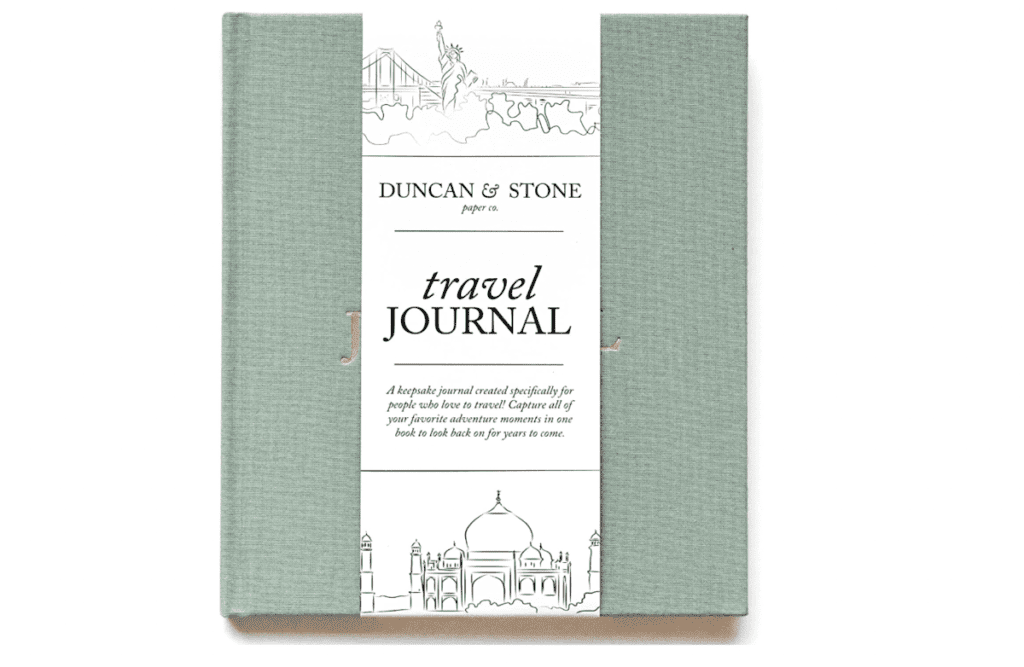 Another activity to keep kids entertained while traveling is to start a travel journal. This can be an excellent way for them to document their thoughts and experiences while on the road, especially for curious teens and tweens. It also gives them something to do during their downtime. Give them a blank journal, stickers, markers, or other craft supplies, and let them go to town! They can write about things they've seen and done, people they've met, and anything else that strikes their fancy. Travel journals are also a great way for parents to keep track of their kids' whereabouts and activities while on vacation. Duncan & Stone sells a wonderful travel journal with an aesthetic design and exciting prompts to get your kids thinking.
The Duncan & Stone Travel Journal is available on Amazon, starting at $30. Buy now.
Puro Sound Labs BT2200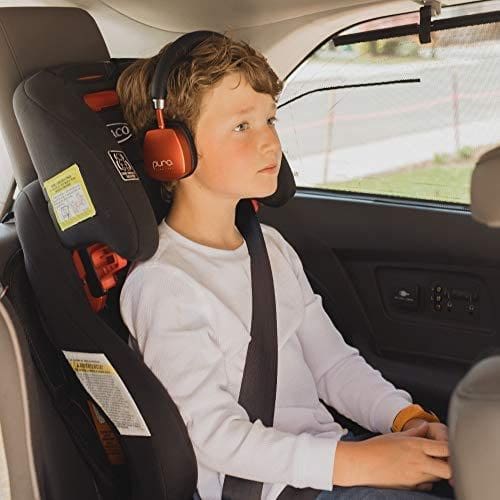 When it comes to headphones for tweens and teens, the Puro Sound Labs BT2200 is one of the best on the market! Unlike Beats, this model has an 85dB-limited volume range, making them safe headphones for kids. Still, they are trendy enough to impress pre-teens and older kids with a range of colors, like hot pink, light teal, and lime green! These wireless headphones also feature an adjustable headband with a cushioned band and ear cups. Plus, with Bluetooth connectivity, they can listen wirelessly around the world. Their sleek design and on-ear cup controls make them easy for kids to use alone while flying or taking public transportation.
The Puro Sound Labs BT2200 is available, starting at $139. Buy now.
For more suggestions on the best headphones, check out this article on the Best Headphones For Kids!
Books
There's nothing quite like a good book when you're looking to be entertained while traveling. Luckily, teens and tweens have plenty of options to channel their imagination and escape into a different literary universe! For your magic-loving teens, the Harry Potter series is a classic. 
They can follow along with Harry, Ron, and Hermione as they battle Voldemort and save the wizarding world! The Divergent Series is also perfect for any teenager who loves a good dystopian novel. Or, nuzzle into a cozy mystery with one of the Hardy Boys or Nancy Drew books. For a more light-hearted option, the Percy Jackson series is full of Greek gods and mythical creatures. Or, younger girls may prefer "The Princess Diaries" series by Meg Cabot. 
Bring Along a Deck of Cards or Two to Play Games
Bring along a deck of cards if you're looking for activities to keep your tweens and teens entertained while traveling! Card games are a great way to pass the time, and there are plenty of options to choose from to entertain older kids. For example, you could switch things up with a game of Crazy Eights or something a bit more complex like Solitaire.
If you have older kids or mature teens, you may also want to consider an interactive game like Cards Against Humanity. Or, check out more unique options like What Do You Meme? Internet-loving kids are sure to know most of the answers! 
General Tips for Keeping Kids of All Ages Entertainment While Traveling
Most parents know the struggle of keeping their kids entertained while traveling. Whether you're on a long car ride or a plane trip, it can be tough to keep them from getting bored or antsy. Here are a few more general tips for all ages to help the trip go smoothly!
Read a travel mom's Top Tips for Keeping Kids Entertained on a Family Trip!
Bring Snacks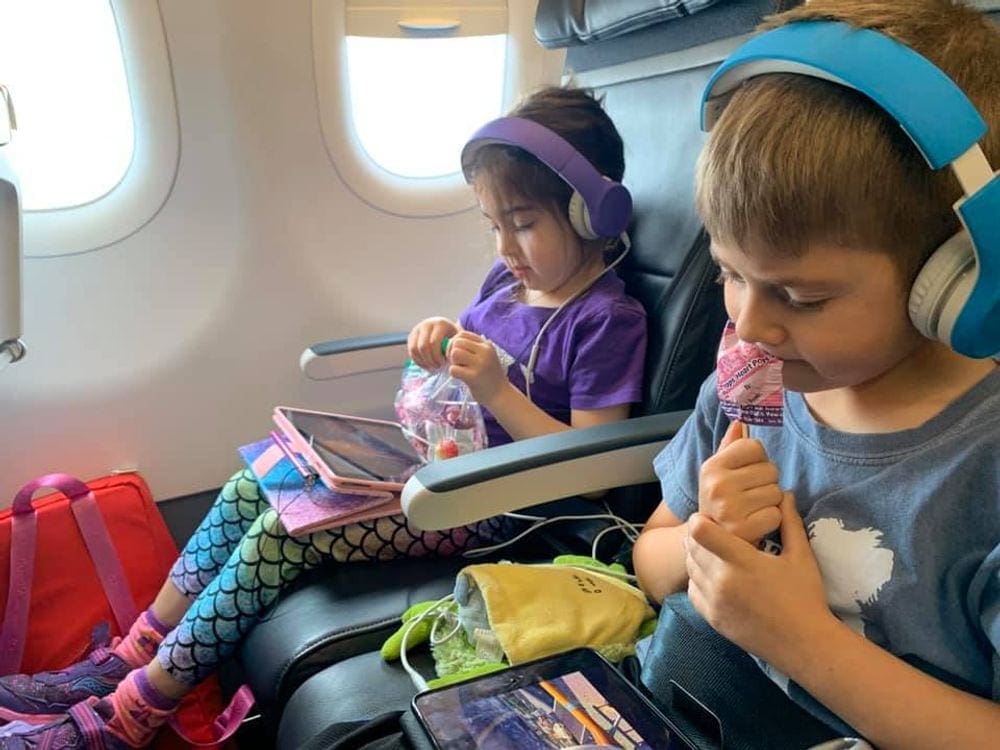 ​​Snacks are always a good idea when traveling with kids! Having a variety of them on hand can be helpful so kids can choose what they want. They'll also help keep energy levels up and avoid any meltdowns. Try to have a mix of healthy and unhealthy options, as well as some that are easy to eat without making a mess.
Adjust Your Pace as Needed to Avoid Tired/Cranky Travelers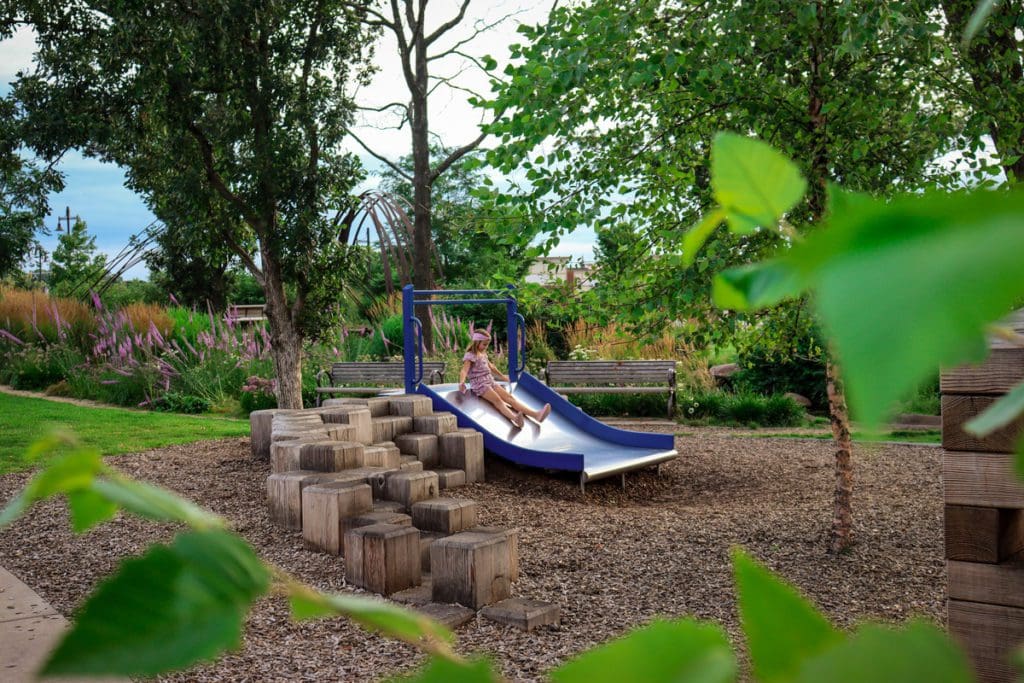 One of the best ways to keep your kids entertained while traveling is to adjust your pace as needed. If you find that your kids are getting tired or cranky, take a break and let them run around or play for a bit. Playgrounds and parks are great places to let everyone play, rest, and reset during family vacations.
Give Yourself Lots of Time to Get Through Security and Through the Airport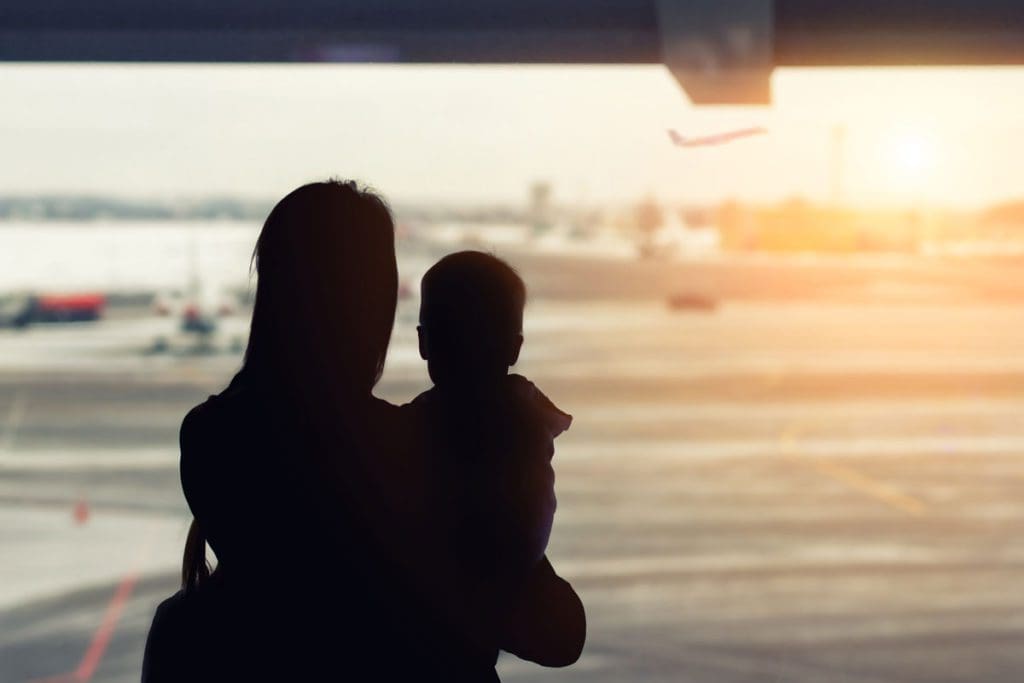 Give yourself enough time (or more than enough!) to get through security and through the airport. Rushing can be a significant source of stress for parents and kids alike, but if you plan ahead and give yourself ample time, it will make the process much smoother.
READ NEXT: Best Hacks & Products For Sleeping On Long International Flights With Kids
Take a Few New Toys or Books
To keep kids entertained, bring along a few new toys and books. Having a new thing to play with can keep them occupied a bit longer. There is just something extra special about a new toy! Plus, it's always nice to have backup activities if your first choice doesn't work out.
Pack a Special Toy
When kids are feeling sad or overwhelmed, you can pack a special toy that they love. This could be a favorite stuffed animal, blanket, or anything that reminds them of home. Having something to comfort them will help them feel better and make the trip more enjoyable for everyone.
Schedule Downtime for Kids (and Parents) to Decompress
It can be tough to keep kids entertained while traveling, but scheduling some downtime for them (and for you!) to decompress is essential. There are a few different ways to do this. If you're staying at a hotel or resort, see if any kid-friendly amenities or activities are available. Many properties will have pools, playgrounds, game rooms, and other kid-friendly areas that can be great for letting off some steam.
Another option is to plan some day trips or excursions that focus on fun rather than sightseeing. This includes beaches, amusement parks, water parks, go-karting, laser tag, and mini golf. These are all great activity ideas that the whole family can enjoy. And they'll give everyone a much-needed break from all the walking and sightseeing!
Let Kids Pack Activities They Want to Have on Your Journey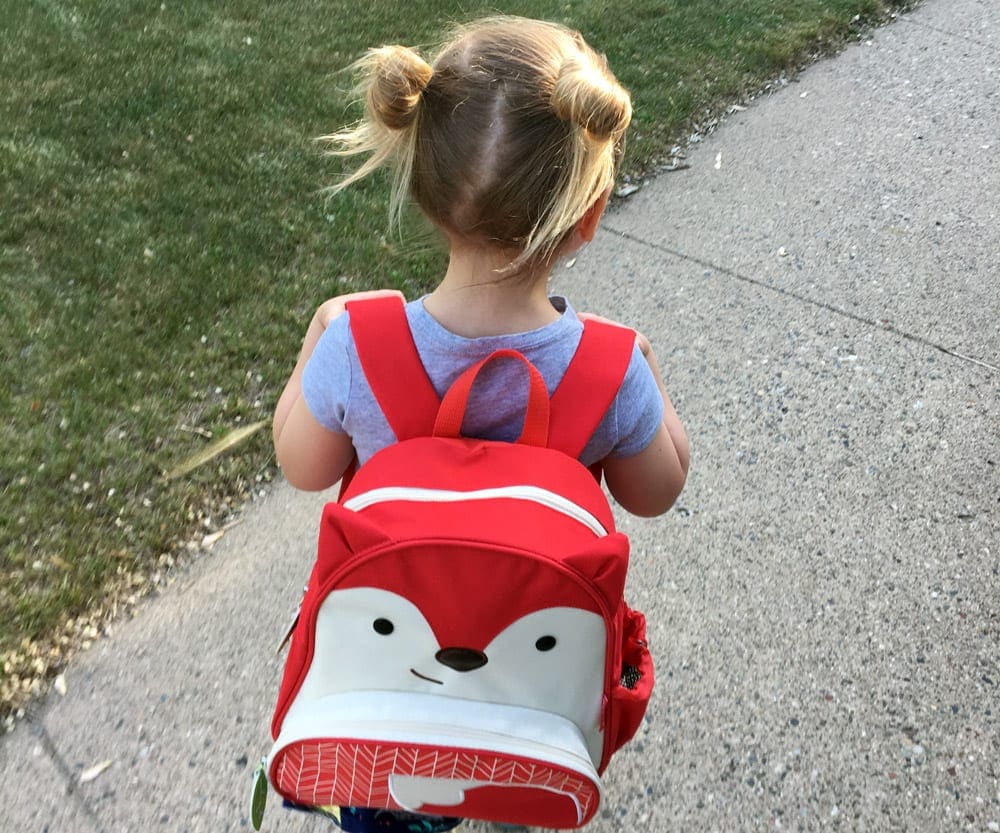 A great way to ensure that your kids have something to do that they will enjoy while traveling is to let them pick and pack a few activities themselves. This way, they can choose things they think they will want to play with or do on the journey, and you can be sure they won't get bored. Maybe they want to plan a particular day in your itinerary just for them, or perhaps they'd benefit from packing their own suitcase. Of course, it's always a good idea to have a few backup activities in case of any hiccups. But giving your kids some control over their entertainment while traveling can make the trip more enjoyable for everyone!
Download the Playground Buddy App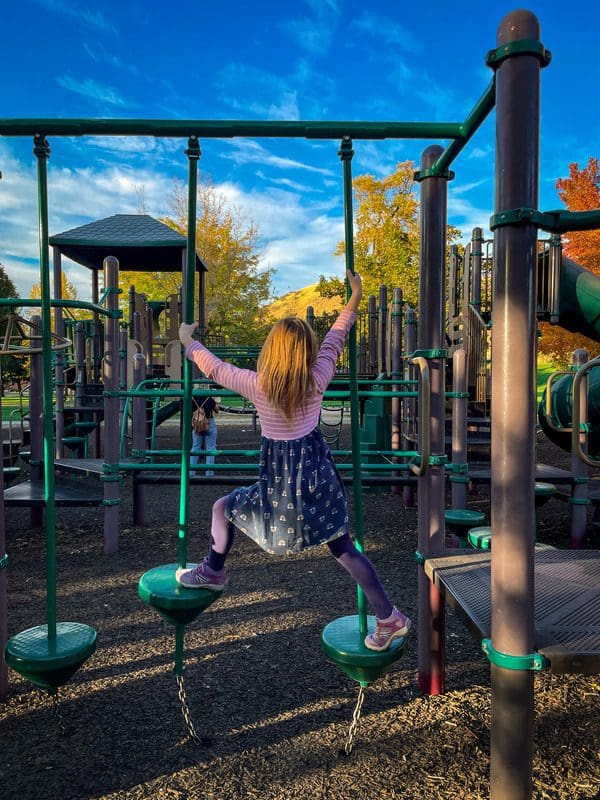 The Playground Buddy app is a great way to keep kids of all ages entertained while traveling, especially when on a road trip. It lists every playground on a map in your location and what kind of equipment is there. What an excellent way to get kids moving and stretching their legs every few hours. Plus, you could also stop for a picnic lunch or snack and just relax.
Happy Travels!
We hope you liked this list of Fun Activities To Keep Kids Entertained While Traveling! From unique experiences to must-have items, we've rounded up all the best products for family travelers. Enjoy your next family vacation!
*Due to the COVID-19 pandemic, some of the attractions, accommodations, or things to do on this list may be closed. Please ensure availability before making your decision.
*This post may contain affiliate links that may earn us a small commission, at no additional cost to you. Affiliate links in no way inform the hotels, sights, products, or other recommendations included in our articles. All opinions and recommendations expressed here are compiled from submissions submitted by the generous members of our Families Who Love To Travel community.
READ MORE: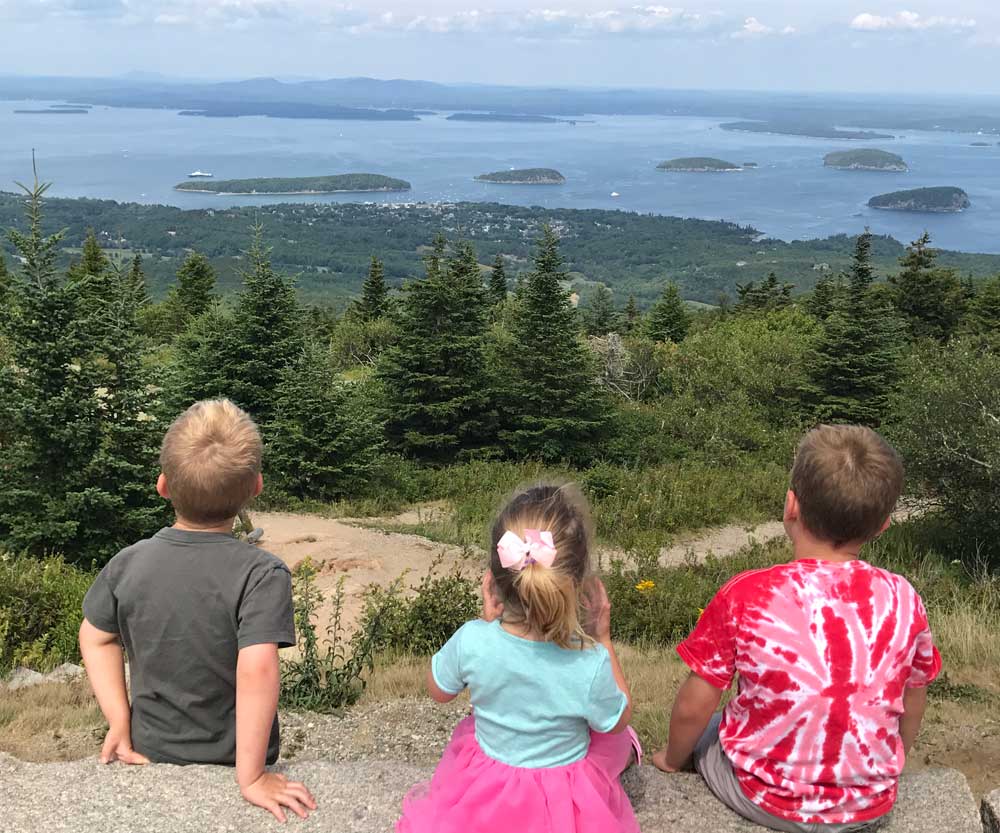 We drove to Acadia National Park in Maine from Northern Virginia. It's a long drive...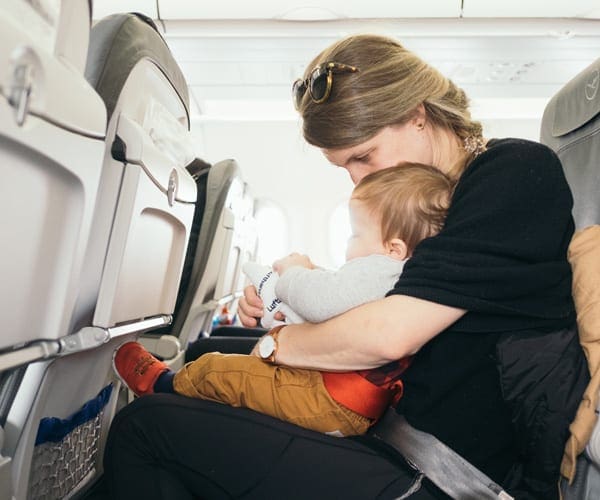 Families Who Love To Travel contributor Meghan Oaks provides her 10 best tips for your...