When planning a fun-filled 5-day itinerary, few destinations are as charming and accommodating as Key West for families with kids! This subtropical island paradise is home to historic sites, an array of watersport activities, and beaches, as well as an abundance of other fun activities for all ages. From swimming with dolphins to exploring a real pirate ship, a family vacation to Key West is also the perfect way to escape the winter blues and enjoy quality time together in the sun. Not to mention, there are many delicious restaurants and dessert spots! If you need help planning your next adventure, this 5-day Key West itinerary for families with kids will help you make the most of your time in Key West. Read on for a suggested itinerary of the best things to do in Key West with kids!
Day 1: Take in the Highlights
Start your first morning with a delicious breakfast at one of Key West's many family-friendly restaurants, like Harpoon Harry's. Then, hop on Old Town Trolley Tours and take in the sights!
Old Town Trolley Tour & Family-Favorite Stops
The Old Town Trolley Tour boasts 100 points of interest across the entire island, giving families plenty to take in as they introduce themselves to Key West. You can check out famous sites like Ernest Hemingway's home or a "monument" like the Southernmost Point Buoy. (Visit this attraction earlier in the day for fewer lines).
For a more condensed route, kids who are train lovers will truly enjoy the Conch Train! Tours depart regularly throughout the day, starting around 10 a.m., and offer convenient hop-on-hop-off transportation across the island. To enjoy some spooky history, there are also ghost tours in the evening.
Mallory Square
Trolley and train tours generally set out from Mallory Square. This is a must-visit family-friendly collection of shopping, attractions, and eateries most known for hosting magnificent sunsets. In fact, entertainers and vendors make seeing the sunset a fun, family-friendly atmosphere each early evening!
Where to End Day 1
After your tour, stake out a spot early along the water, book a dinner with a view at Hot Tin Roof, or take a sunset cruise! Alternatively, those with older kids may enjoy a Ghosts & Gravestones Tour of Key West. And don't forget to grab a post-sunset treat from spots like Kermit's Key West Key Lime Shoppe, Mattheson's Cookies & Fudge, or Gladiator's Ice Cream.
Day 2: Enjoy a Beautiful Beach Day
While Key West's beaches are generally manufactured, it doesn't mean they're short of family fun! If you only have time to pick one or two in your Key West itinerary for families, we suggest rounding up the kids and heading to Higgs Beach. It was developed with families in mind, from water sports rental shops to a convenient restaurant. There are also restrooms with changing and shower facilities, bike racks, as well as beach chairs. Little ones can enjoy the children's playground, while older kids can use the volleyball nets.
Or, if you want to experience something a bit different, head to "Key West's Best Beach," Fort Zachary Taylor Park. It offers beach rentals, a café, walking and biking trails, and a fort to explore!
Then, Add an On the Water Adventure to Your Day
If you want more adventure, consider getting out on the water! Jet skis, or a jet ski tour of the island, is a great way to get a different perspective of Key West. Look into it with Barefoot Billy's for any child above a young toddler. Or, consider a dolphin watch and sunset cruise. With an outfitter like Fury Water Adventures, it could be fun for the whole family. Additionally, families can also embark on a unique Key West Glass Bottom Boat Tour. There are plenty of options that make it a worthwhile addition to this itinerary of the best things to do in Key West with kids!
Discover the 20 Best Destinations In The United States To Visit With Young Kids!
Day 3: Visit Iconic and Immersive Sites
On the third day of your fun-filled Key West itinerary for families with kids, you should visit some of the island's most iconic and immersive sites! Keep reading to learn more about why you should visit these fun sites with kids.
Key West Butterfly and Nature Conservatory
Start at the Key West Butterfly and Nature Conservatory for a truly magical animal encounter. Children can witness the magic of fluttering butterflies and colorful birds in this fantastic world. There are about 1,200 to 2,000 butterflies here at any given time, representing 50-60 species! Families can also explore the Key West Butterfly and Nature Conservatory Learning Center. First, at the Learning Center, you'll want to watch the 15-minute film describing the butterfly life cycle. Next, your family can stroll through the tropical controlled environment and see the unique creatures and varieties of flowers. Before you leave, don't forget to say "hello" to the flamingoes who live there too!
Ernest Hemingway Home & Museum
Next, literary fans will appreciate an afternoon visit to Ernest Hemingway's House. It offers a brief 20- to 30-minute tour that provides some context and history about Hemingway and his home. Even little ones will delight in visiting the grounds as the building is home to about 60 cats, as well as gorgeous gardens and grounds! Tickets are cash only, and children 5 and under are free.
Where to End Day 3
Across the street is the Key West Lighthouse, active until 1969. Families can walk the 88 steps to the top while taking in the history of the lighthouse keepers and their families along the way. The 360-degree view provides a fantastic view of the whole island! If you want to invest in a truly exclusive evening, try the sunset experience. It allows private access to the lighthouse, keeper's quarters, and ground for 90 minutes. For dinner, we recommend restaurants like Conch Republic Seafood Company or Fogarty's.
Day 4: Experience Dry Tortugas National Park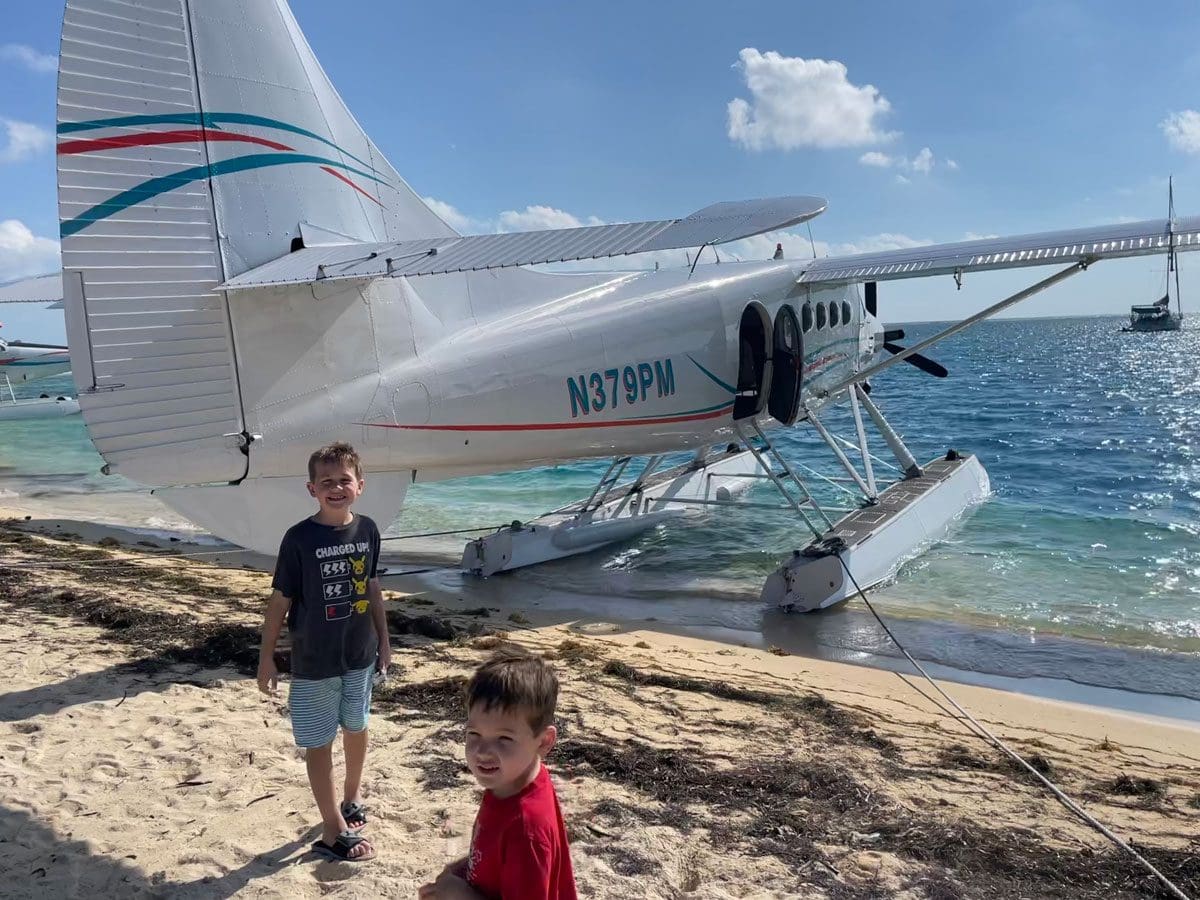 Most visitors to Key West lounge on the beach and soak up the sun. But there's so much more to see and do on this tiny island! Just a quick boat ride away (2.5 hours) is Dry Tortugas National Park, one of the unique national parks in the United States. It comprises 7 islands across 100 square miles.
To get here with your kids, take the Yankee Freedom ferry. It departs around 7:30 a.m. and returns around 5:30 p.m. While more expensive, Seaplane Adventures also offers multiple flight options for half-day or full-day trips. And a more private experience on the first or last flights of the day.
How to Spend Your Day at Dry Tortugas National Park with Kids
Once you arrive, it's no doubt everyone in your family will be impressed! This stunning national park is home to beautiful reefs, crystal clear waters, and abundant sea life. One of the main draws is exploring Fort Jefferson, a 19th-century fort built to protect the Florida Keys from enemy ships.
There are also plenty of opportunities for swimming, snorkeling, fishing, and kayaking in the clear blue waters. Little explorers can learn more about the island through the Junior Ranger Handbook. (It's available online or from a park ranger on-site). Plus, families who love camping can spend the night in Garden Key!
Pro Tip: There are no real resources on the island. Families who want to spend a day here must pack food, beverages, and other supplies for their stay. And, don't forget to rent snorkel gear from your transportation provider. At the end of the day, you'll see why this is one of the best things to do in Key West with kids!
Day 5: Tap Into Your Inner Pirate or Mermaid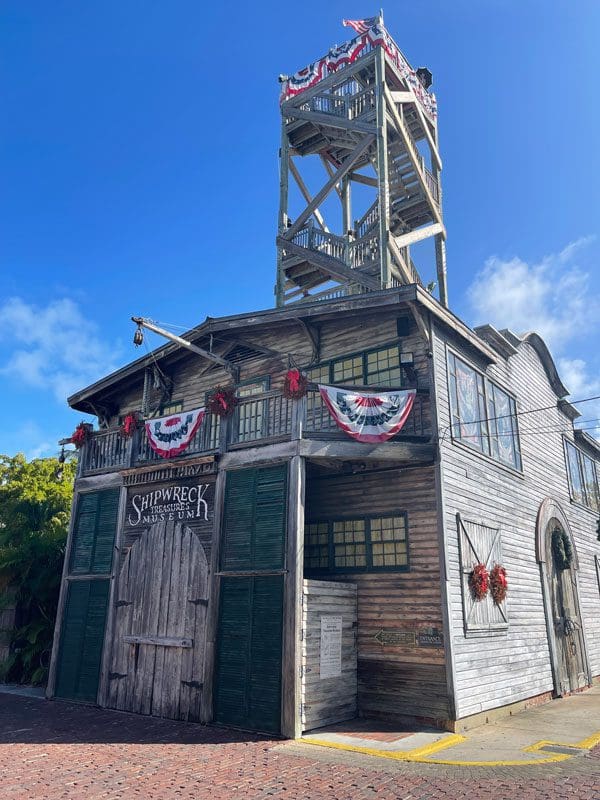 After a day of exploring the local sights and soaking up the sun, on day 5 of your Key West itinerary for families with kids, it's time to let your inner pirate or mermaid out to play! Plus, no matter when you plan a Key West itinerary for families with kids, both museums are open 365 days a year.
Key West Shipwreck Treasure Museum
Kids and adults alike can step back in time at the Key West Shipwreck Treasure Museum and learn about the era of the wreckers of Key West. From costumed guides to hands-on opportunities to touch shipwrecks artifacts, it'll capture your children's attention with tales of treasures and high-sea adventures. You can even try lifting a 64-pound sterling silver bar! Another highlight of the Shipwreck Treasure Museum is the 65-foot lookout tower, where you can spot the waters where wrecks took place and also enjoy gorgeous views of Key West.
Key West Aquarium
Because the Key West Shipwreck Treasure Museum is next to the Key West Aquarium, plan to visit both attractions back-to-back. The family-friendly aquarium puts kids up close to moray eels, barracuda, grouper, tropical fish, conch, and sea cucumbers. You can also enjoy a narrated tour by the museum's expert guides every half hour. Kids will particularly love the shark and jellyfish exhibits, along with the touch tank.
Where to End Day 5
Families with extra time can also continue their day with a tour or even relax at a city park. Children love the splash pad at Truman Waterfront Park! Then, if you want to dine somewhere fancier for dinner, head over to Sunset Key. Check out the on-site restaurant at Sunset Key Cottages, Latitudes.
Read our list of Fun Things To Do In Key West With Kids for more suggestions!
Where to Stay in Key West with Kids
Once you've decided what to do on your Key West itinerary for families, it's time to find appropriate accommodations for kids. Luckily, Key West boasts plenty of family-friendly hotels! Most of the best options are on the south side of Duval Street (the main street). We recommend options like Key West Marriott Beachside, Parrot Key Hotel and Villas, and Hyatt Centric Key West Resort and Spa. For more recommendations, check out our list of Key West hotels for families!
Here are the Best Family Hotels in Key West and the Florida Keys!
Enjoy Key West!
We hope you liked this Fun 5-Day Key West Itinerary For Families With Kids! From water-based adventures to unique landmarks, hands-on exploration, and outdoor fun, we hope this answers a popular question among parents: is Key West a good family vacation spot? Our response is yes! Happy planning, and enjoy Key West with your family!
*Unless otherwise noted, all images within this article belong to and are courtesy of Megan Tucker.
BOOK TOUR AND ACTIVITIES IN KEY WEST:
*This post may contain affiliate links that may earn us a small commission, at no additional cost to you. Affiliate links in no way inform the hotels, sights, products, or other recommendations included in our articles. All opinions and recommendations expressed here are compiled from the attributed writer, Megan Tucker.
READ MORE: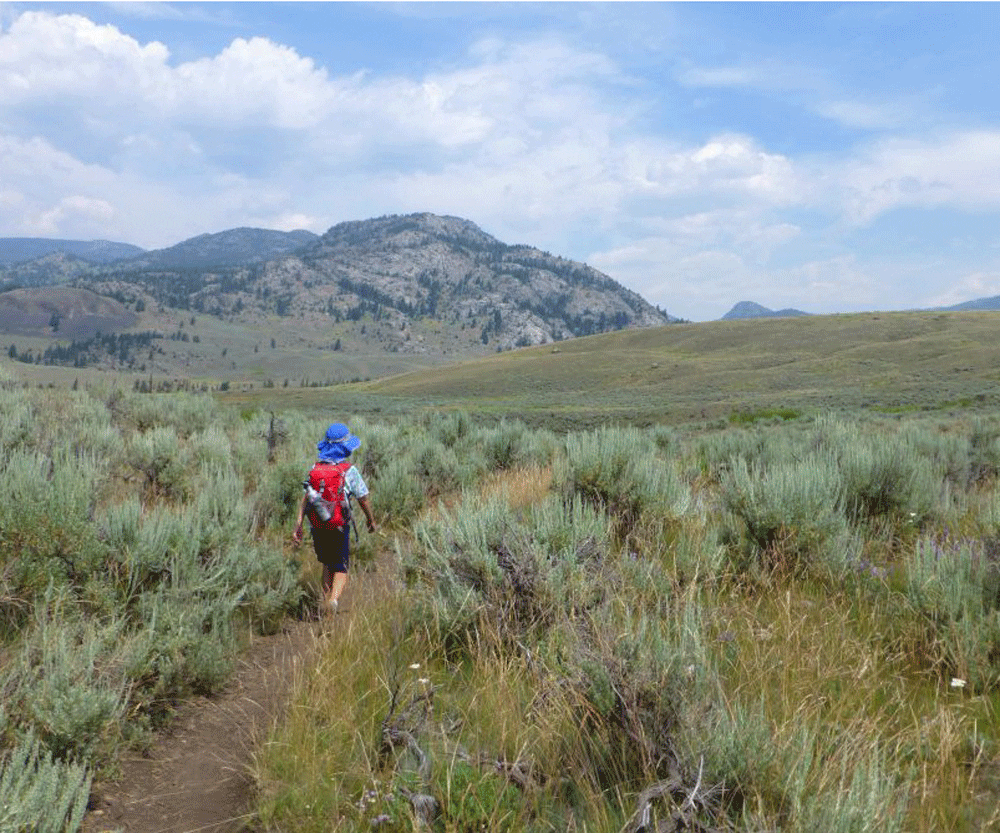 Everyone knows that Yellowstone National Park makes for a classic family vacation. Strolling the boardwalks...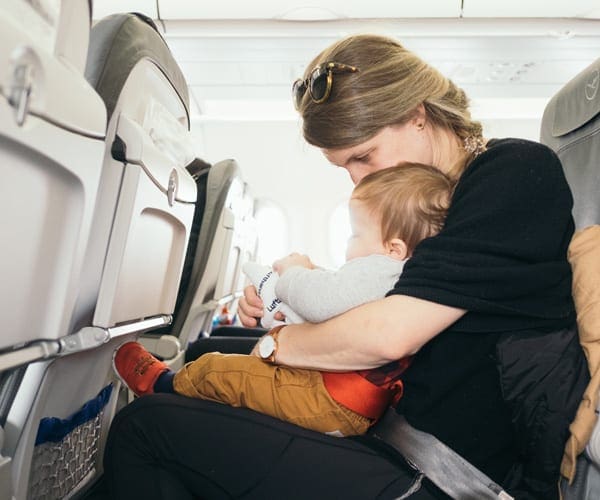 Families Who Love To Travel contributor Meghan Oaks provides her 10 best tips for your...