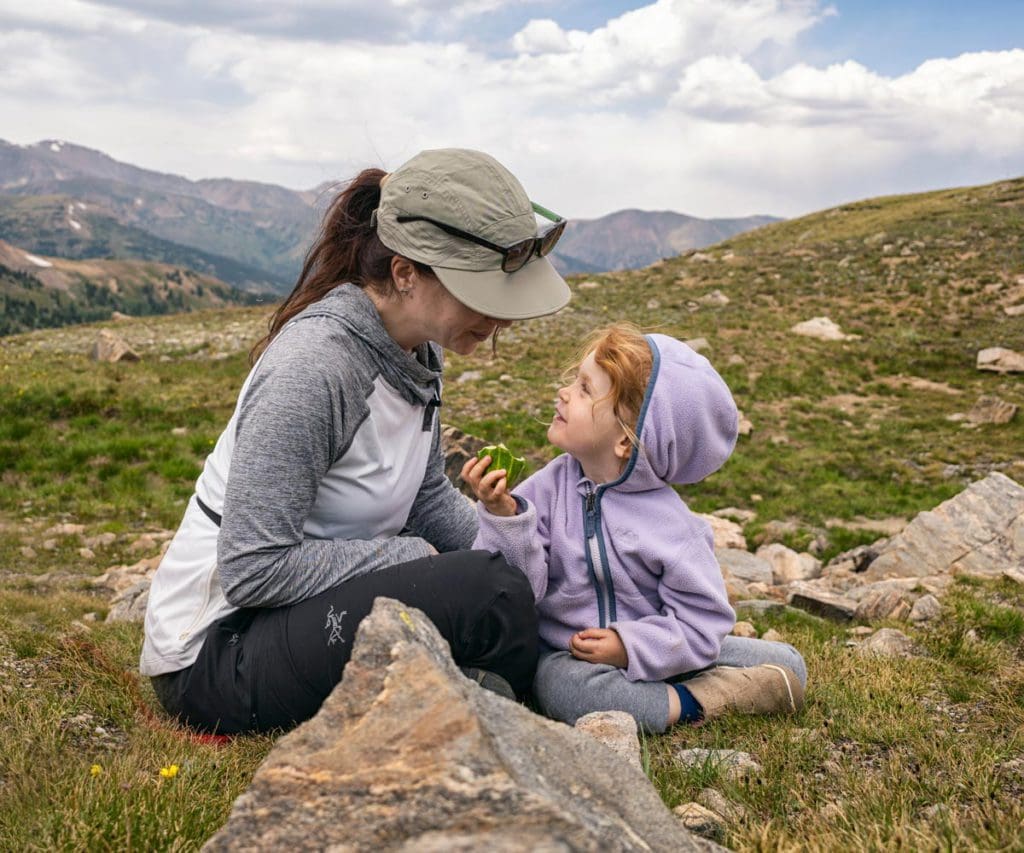 With so many exciting things to do with kids and teens, Denver is the perfect place for a family vacation! Known for its history, the beautiful backdrop of the Rocky Mountains, and thrill-seeking experiences, you are sure to find something that will put a smile on your kids' faces. In fact, Denver has so many wonderful things to offer for a family getaway that you may not want to leave! From art experiences at Meow Wolf to the animal encounters at the Denver Zoo, a trip to this dynamic city will definitely linger in your family's memories. With museums to explore in the city and fun excursions just outside of downtown, this list of the best things to do in Denver with kids and teens will satisfy everyone's need for adventure. So, what are you waiting for? Come explore the Mile High City with your family!
Best Things to Do in Denver with Kids All Year Round
If you're looking for some great kid-friendly activities in Denver that the whole family will love, you've come to the right place! From museums and zoos to parks and playgrounds, there's something for everyone, no matter the season. Keep reading to learn more!
Spot Animals at the Denver Zoo
Just outside of the heart of downtown Denver, the Denver Zoo is definitely a fun thing to do in Denver with kids. With more than 4,000 animals to see, there is something for all ages to enjoy. Your family can embark on a scavenger hunt for animals such as the fishing cat, the lorikeet, and the white-cheeked gibbon. Of course, you can also find lions, tigers, and bears, oh my!
If you are looking for things to do in Denver with kids, the Denver Zoo offers up-close experiences with some of the animals too. Check out the Giraffe Encounter or the Sting Ray Encounter for an extra special adventure with your kids. These experiences come with an additional fee, but also provide extra fun memories as some of the best things to do in Denver with kids.
Browse all the important information so you can plan your time at the Denver Zoo. Admission rates apply, but parking is free!
Seasonal Activities at the Denver Zoo for Families
Or you can plan your trip to the Denver Zoo around one of the special events happening during the holiday season.
Plan your visit around Halloween for Boo at the Zoo.
Early November, Zoo Lights will light up the pathways through the zoo and show a whole new side of the animal exhibits under the twinkling, colorful holiday lights. If you're looking for fun things to do in Denver at night, add this to your list if you're visiting during the holiday season!
Be sure to plan early and get your tickets for these special events that typically require a reservation or have the risk of selling out. Regardless of when you visit, there is you'll find endless family fun in Denver here.
Learn More about Marine Life at the Downtown Aquarium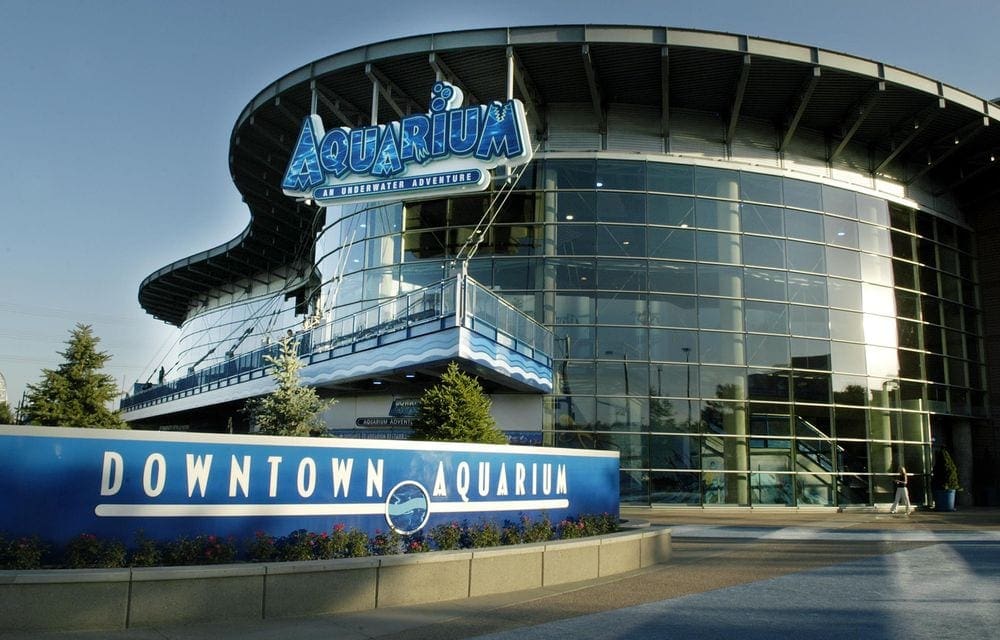 If you're looking for an aquatic adventure in Denver with kids, head to the Downtown Aquarium. This family-friendly aquarium is one of the top fun things to do in Denver with kids. With exhibits that take you through various habitats, like the beaches, lagoons, and rainforests, your family will experience a wide variety of aquatic life. See sharks, stingrays, fish, and otters as you explore. You can even wander through interactive, themed areas like The Warf, The Sunken Temple, and the Shipwreck. Here, aquatic life comes alive in each unique environment!
In addition to the many exhibits, the Downtown Aquarium also offers some unique experiences for families. The 4-D 40-seat theater features an immersive experience to thrill your senses. Or, families can also touch the stingrays at the stingray pond at the end of their trip. Then, experience a tornado in the wind tunnel machine, get your face painted, and visit the fun zone. This free play area is best for kids 8 and under – check out Sharkey's Fun Zone for all of the details.
Check the calendar for exciting family-friendly events, like mermaid shows. There's also a restaurant on-site, so you can refuel after a day of exploring. Or, plan your trip around a family birthday, and be sure to book a fun downtown aquarium birthday party. They even have birthday packages. "Walk the Plank" birthday party is one of the most unique things to do in Denver with kids at the aquarium. It includes a snorkel experience in the Under the Sea Exhibit!
Reserve your tickets to the Denver Aquarium through Tiqets here!
Play Archery Dodgeball at Archery Games Denver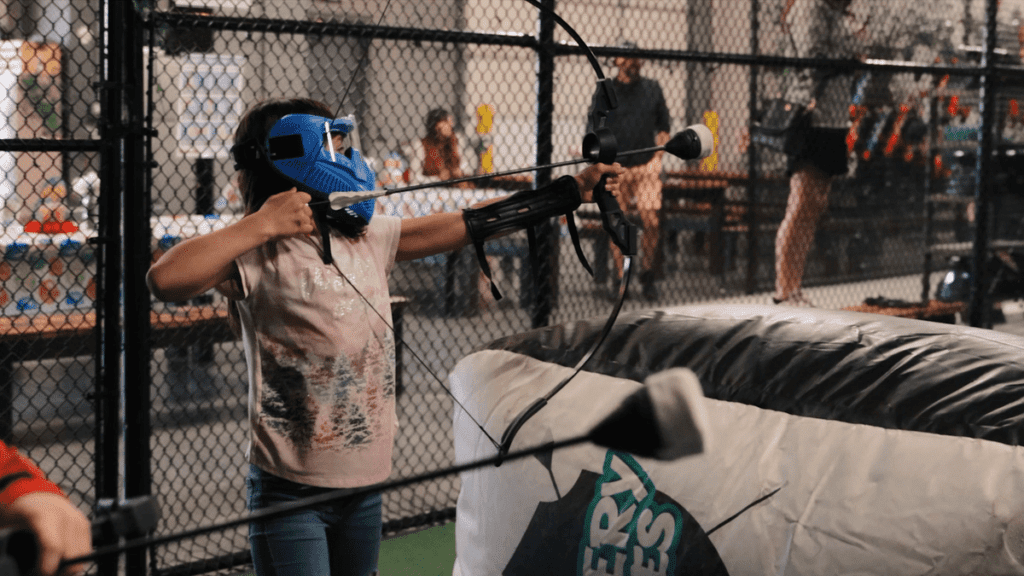 Looking for a unique experience in Denver with kids? Experience the thrill of Archery Dodgeball at Archery Games Denver, the ultimate family adventure! Perfect for kids and teens, this action-packed activity combines archery and dodgeball for non-stop excitement. Gather your team and engage in epic battles using foam-tipped arrows and bows in their specially designed arena. Whether you're a small family or a large multigenerational group, public sessions cater to all (please note, Archery Dodgeball is ages 7+). 
Alternatively, Nerf Wars is another option! Nerf enthusiasts will love this group arena, where those 6+, can challenge one another in different guide-led games.
Regardless of which experience you choose, safety equipment is provided. Check the online calendar to find the ideal time slot for your Denver family itinerary. If you have a smaller group, don't worry! You can join forces with other players by booking a slot together. Finally, if you prefer a private session, those are also available!
Visit a Museum
Looking for some fun, kid-friendly things to do in Denver? Look no further than the city's many museums! From art and history to science and nature, these educational experiences can be enjoyed by the whole family. Keep reading for more suggestions for family fun in Denver.
Denver Museum of Nature & Science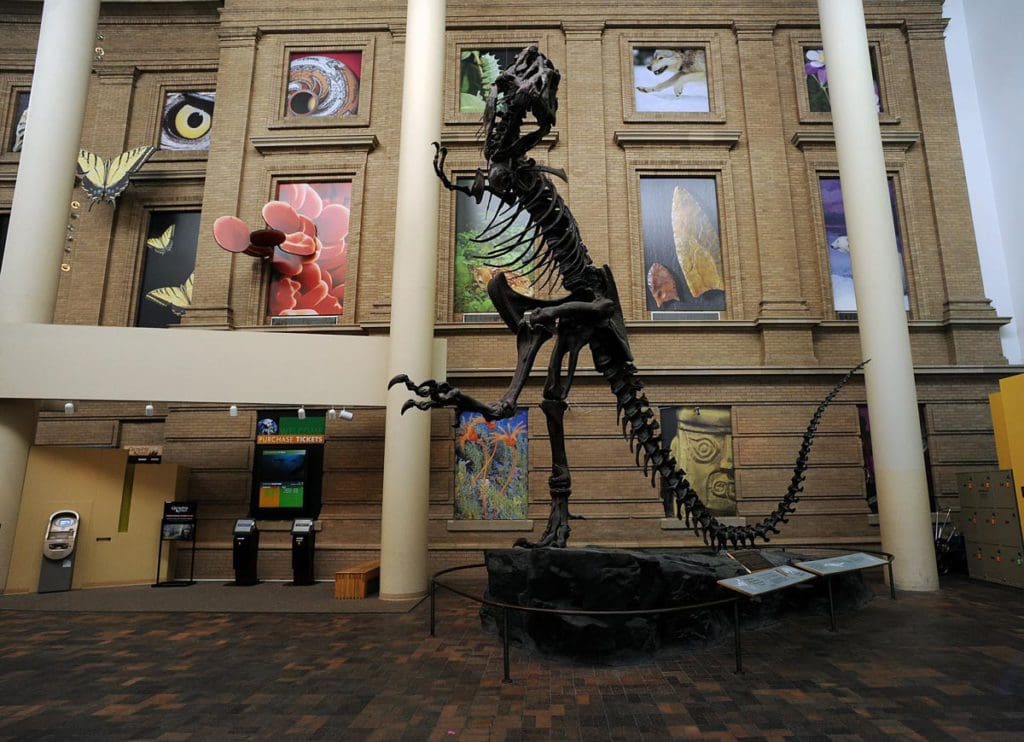 For another wonderful thing to do in Denver with kids, just next door to the Denver Zoo, discover the Denver Museum of Nature and Science. Your kids will delight in the space exhibit, where they can learn about planets and spaceships. They will also love to see the glistening rocks and minerals exhibit, and you can't miss the mummy in the Egyptian exhibit.
For younger kids, head to the Discovery Zone on level two for a hands-on experience they will surely not forget. Then, for things to do in Denver with teens, book an IMAX experience. Be sure to check out the Exhibition Health, where your kids can learn all about the human body through an interactive experience. Finally, if you are looking for a unique educational experience, the planetarium shows are worth the extra charge. Sitting in the theater as you "float" through space may offer your budding astronaut the top cool thing to do in Denver to share with friends!
Use this map to plan your visit efficiently. As it is a large museum, you can spend a few hours or the whole day exploring.
Choose CityPASS Denver and save money on attractions. The Denver Museum of Nature and Science is an attraction option through CityPASS Denver!
Denver Firefighters Museum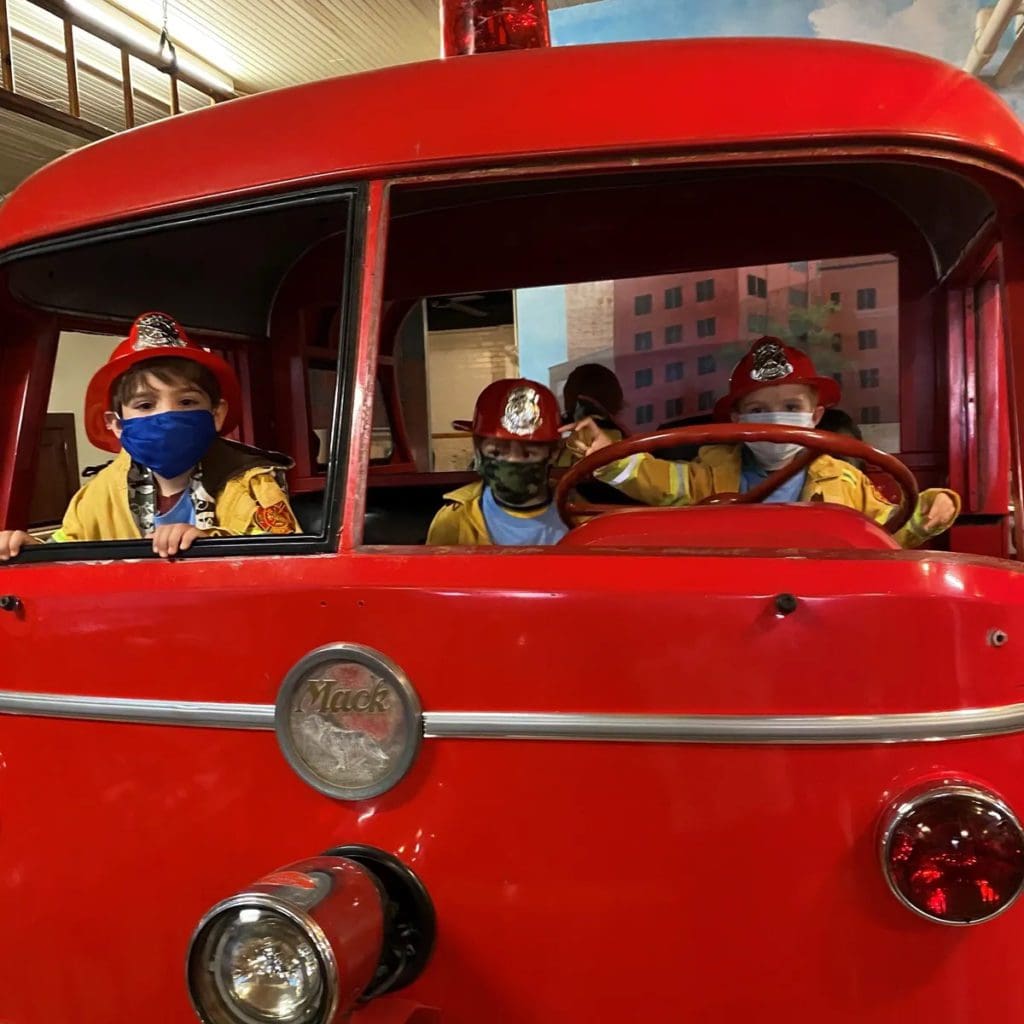 Another fun and educational activity for your family is the Denver Firefighters Museum. Located in an old fire station in downtown Denver, this museum's mission is to preserve the history and tradition of the Denver Fire Department and educate all ages about fire safety.
It also has all kinds of interesting artifacts on display throughout the many exhibits. There are fire engines from different eras, firefighter uniforms, photos of famous fires, and more. Kids can even sit in a real fire truck and slide down the pole! Plus, there are special interactive features for kids, offering hands-on experiences for your kid,s such as practicing calling 911 and planning out an escape route from a mock home.
Check their website before your visit, as you may be able to catch one of the programs and events offered throughout the year. Since the museum has a downtown location, it's easy to reach and convenient to add to a Denver family itinerary.
Children's Museum of Denver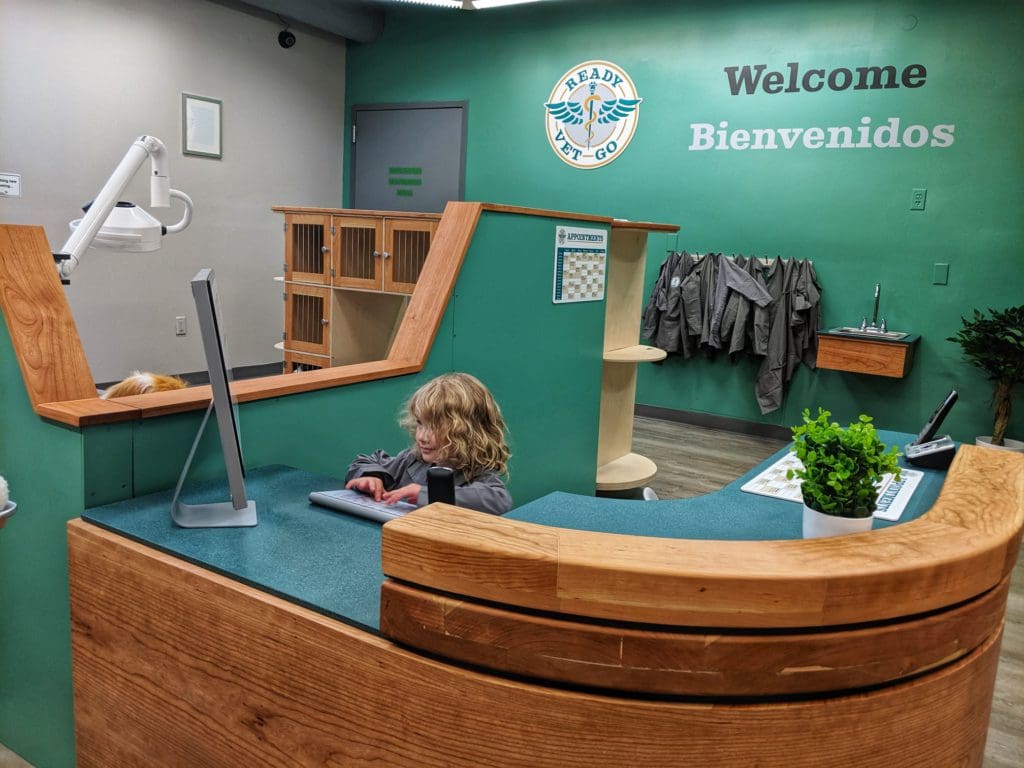 When driving on Interstate 25, the main north/south route to get to Denver, you may notice an Adventure Forest. The enormous outdoor structures are hard to miss and will certainly pique your child's interest! The Adventure Forest and Joy Park offer many things to do in Denver with kids.
Of course, inside the Children's Museum of Denver, kids can investigate, explore, create, and imagine. Teens and toddlers can create a masterpiece in the Art Studio. Or, maybe your teen would like to join a cooking class? Be sure to get there early as it is first come, first serve. Check out the fee-based workshops to create an exciting family experience in Denver. Many other educational and hands-on exhibits will keep your kids entertained for hours both indoors and outdoors at the museum.
If you are looking for fun things to do in Denver at night with kids, Joy Park Free Nights offers Joy Park for free the third Friday of the month, May – September, from 4 – 8 pm (or dusk). The museum is closed inside, but the kids can explore the outdoor play area in the warmer months.
Plan your visit by reviewing the museum's information and maps. Admission can be pricey for a family, so we recommend using the Children's Museum as one of your choices on the Denver CityPass.
Meow Wolf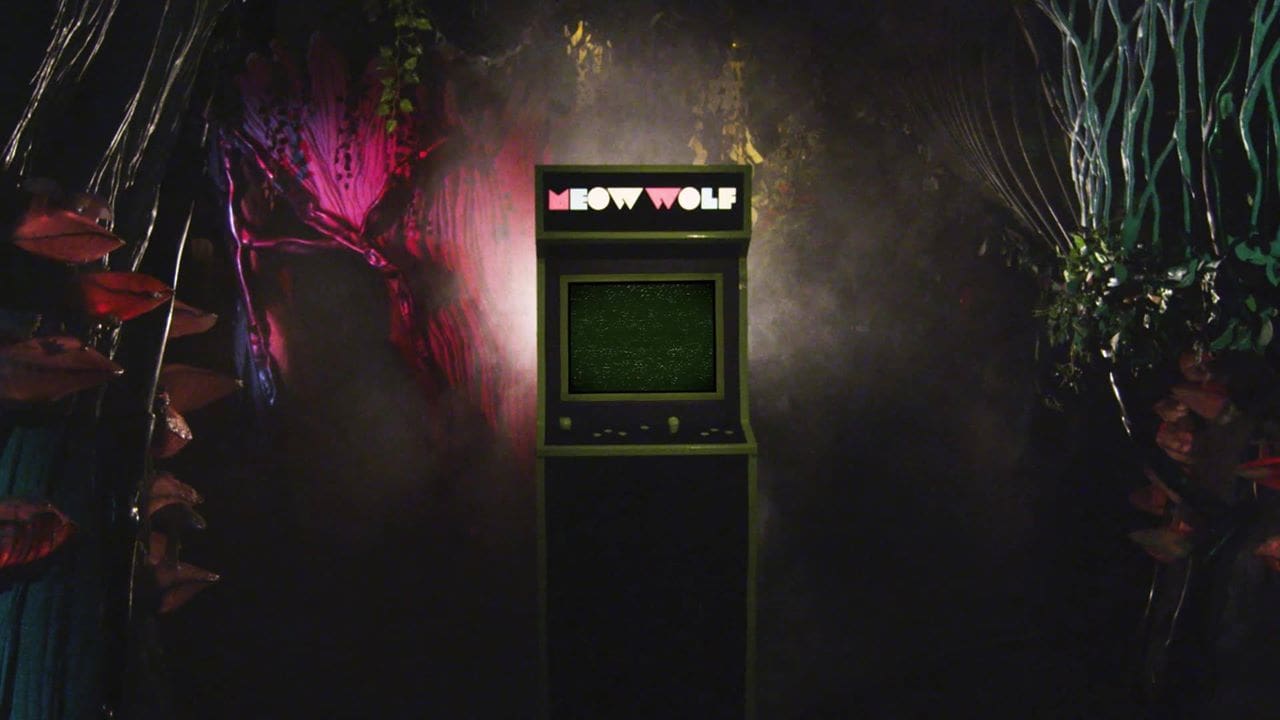 Don't miss Meow Wolf when visiting Denver! This one-of-a-kind, immersive art experience is sure to engage all of your senses. For kids and adults of all ages, be sure to make time for Convergence Station, a 4-story interactive art exhibition. With over 300 artist contributions, you can experience rooms and portals in converged worlds that will leave your family transformed.
Times vary, so be sure to check the calendar to make your reservations. Some dates go well into the evening, so visiting Meow Wolf can also be one of the top things to do in Denver at night with kids. Finally, check their special events to see if your visit coincides with a community or music event.
Denver Art Museum
If you want to continue with your art exploration in Denver, visit the Denver Art Museum. It's a world-renowned institution with a collection that spans centuries and cultures. Your family can explore the museum's galleries featuring paintings, sculptures, and photography from around the world.
There are also two spaces, The Creative Hub and the Studio, designed especially for kids and teens. These spaces allow for your child's creative juices to flow while they experiment with various art techniques. You can even bring home the creation to display on your walls, always to remember the cool things you did in Denver!
There are many family-friendly activities to choose from at the Denver Art Museum, including Day at the DAM, Sensory-Friendly Mornings, and Create Playdates, to name a few. There are many ways to explore art to add to your list of fun things to do in Denver with kids. The museum offers free admission for children under 18, and there are also a number of discounts available for families.
Reserve your tickets for the Denver Art Museum now with Tiqets!
Take a Tour of Haunted Denver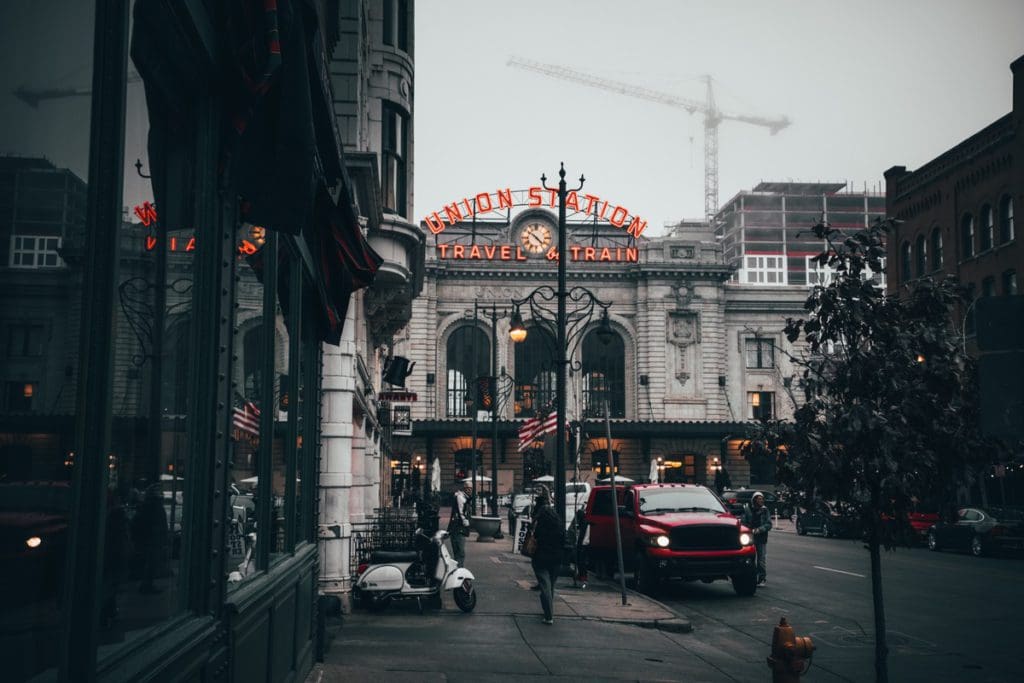 Are you looking for a really cool thing to do in Denver with teens? According to Ghost City Tours, "Denver is one of the most haunted cities in Colorado". If you or your teen is a fan of the paranormal, check out a haunted experience in the Mile High City.
With a 90-minute tour open to all ages, you get to see famous haunted places on Capital Hill and hear stories of the haunted history in the city on the Ghosts of Denver Tour.
Alternatively, families with kids over 16 years old can take the 90-minute Denver After Dark Ghost Tour (an adult-only tour in Denver.) This fascinating tour has mature topics and language, so beware. Certainly, this is one of the best things to do in Denver at night with teens.
Book through GetYourGuide here for a variety of Ghost Tours in Denver!
Get a Behind-the-Scenes Look at the Denver Mint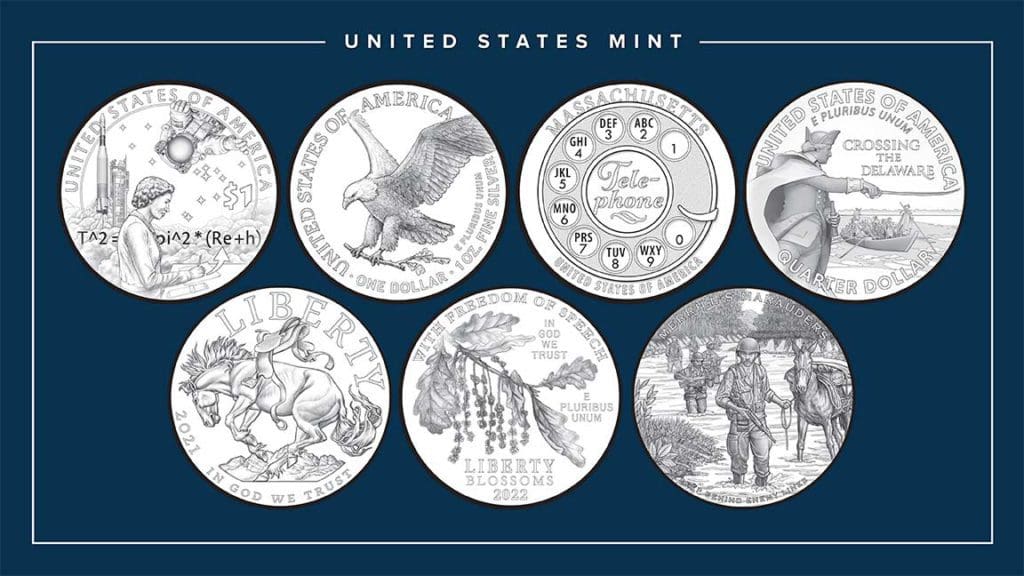 Families looking for a wonderful, free thing to do in Denver with kids should head to the Denver Mint! It is a working mint that produces coins for circulation and offers free tours that are fascinating for adults and kids alike. Here, you will find a 45-minute tour that offers a behind-the-scenes look at how our nation's coins are made.
The Denver Mint also offers an impressive collection of historical coins and artifacts in downtown Denver. Fascinating history can be seen in the display cases while viewing rare coins of great value. Anyone interested in learning about our nation's currency shouldn't miss the free tour at the Denver Mint. It's surely one of the best things to do in downtown Denver for families!
Families will love learning about how money is made, and seeing the giant presses in action. These tours are available Monday through Thursday. All visitors must be over the age of 7 years old, so this is something to add to your list of things to do in Denver with tweens and teens.
Stroll Through the Denver Botanic Gardens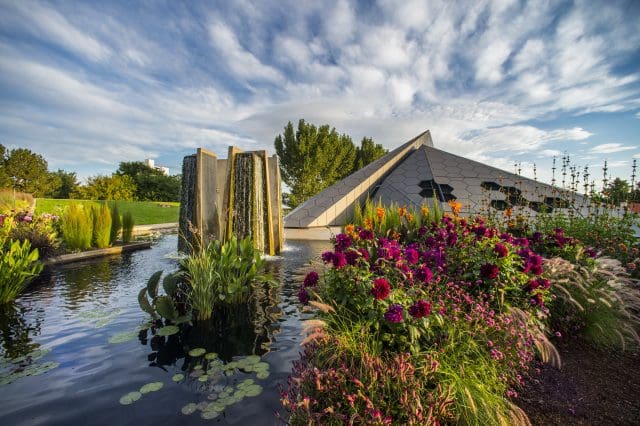 Denver is a bustling city with plenty to do, but sometimes it's nice just to slow down. One of the best ways to do this is by spending an afternoon at the Denver Botanic Gardens. With 24 acres to explore, this urban oasis on York Street is a serene place to experience nature and art.
Showcasing gorgeous flowers, tranquil ponds, and lush greenery, families can wander the fragrant gardens with their little ones to stimulate their senses and experience all the plant life and beauty surrounding them. There are lots of internationally-inspired spaces too. Stroll through the Water Garden or the Shady Garden to see how plants vary in these environments. Or, have your kids compare and contrast the vegetation they find in the Gardens of the West with those in the Internationally Inspired Gardens.
Mordecai Children's Garden is another fun thing in Denver for kids, where they can experience plant life in a hands-on, educational way. Many ecosystems populate the garden, so your family can appreciate the diversity. Maybe your visit coincides with a free day, where you can access the gardens – but this does not include any ticketed events.
Choose Denver CityPASS! The Denver Botanic Gardens is an attraction option through CityPass.
Best Things to Do in Denver with Kids in the Summer
Summer is a special time to be in Denver, and it offers many fun things to do with kids! Of course, you can experience all the Rocky Mountains offer with hiking trails and outdoor activities like river rafting or mountain biking. But near downtown Denver, many things offer special experiences in the summer months. Keep reading to learn more!
Spend the Day at an Amusement or Water Park
If you're looking for more family fun in Denver, look no further than these amusement and water parks! From thrilling rides and slides to cooling off in the pools, there's something for everyone to enjoy. And with so many great parks, you're sure to find the perfect one for your family. Keep reading to find out the best things to do in Denver with kids this summer!
Elitch Gardens Theme and Water Park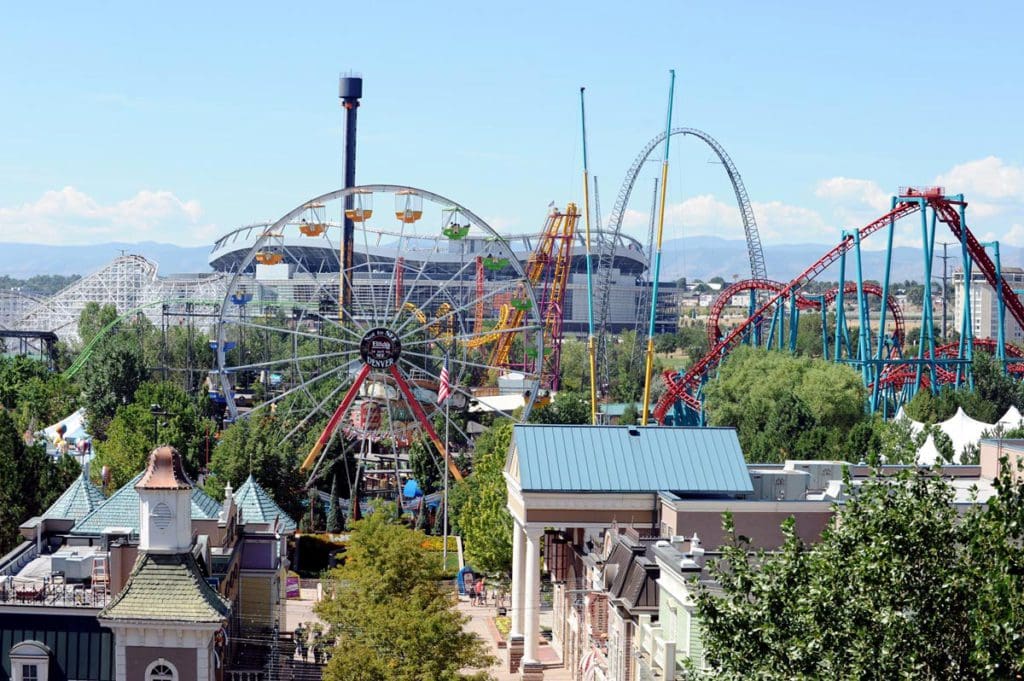 There's no shortage of things to do in Denver with kids, but if you're looking for an activity that will keep everyone entertained, look no further than Elitch Gardens Theme and Water Park. This amusement park has been around since 1895 and is an easy favorite for those visiting Denver in the summer. With both a theme park side for thrill rides and kids rides and a water park side, there's something for everyone.
Families usually start out at the theme park and head to the water park to cool off in the afternoon Colorado sun. Wear your bathing suit under your clothes so you can easily move from one place to the other, or pack your bag and put it in a locker. There are plenty of locker rooms to change as well.
There are on-site restaurants and snack options, so you can easily spend the day here. Parking is an extra cost, so be sure to budget this in your plans. Looking for cost savings? Get a Season Pass if you plan on visiting more than one time in a season. This way, you'll get many added benefits, such as free parking and free friend passes, not to mention unlimited access to the theme and water park.
Purchase your admission ticket to Elitch Gardens Theme & Water Park here through Tiqets!
Lakeside Amusement Park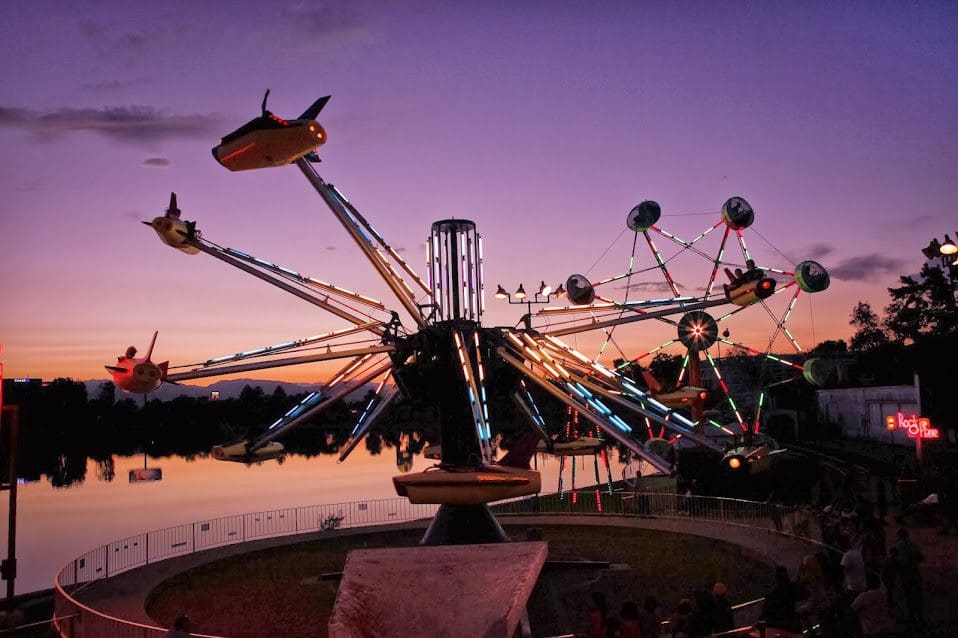 Looking for something fun to do in Denver with tweens and teens? Spend the day at Lakeside Amusement Park, a popular family-friendly attraction in Denver! As the oldest theme park in Denver, it's been a beloved part of the city for over 100 years, and it's easy to see why. With its charming vintage rides and scenic lakeside setting, it's the perfect place to spend a day with family, enjoying the variety of rides and games!
Some of the most popular rides include the Cyclone Roller Coaster, the Tilt-A-Whirl, and the bumper cars. The park also features a variety of midway games such as skeeball, shooting galleries, and a Ferris wheel. Lakeside also offers food and treats, making it a full day of fun for families, as well as one of the best things to do in Denver with kids.
The park hours are seasonal from Memorial Day weekend through Labor Day weekend. Check the website for details. With free parking and cheaper tickets than other options, this is a more budget-friendly option for your family visit to Denver.
Water World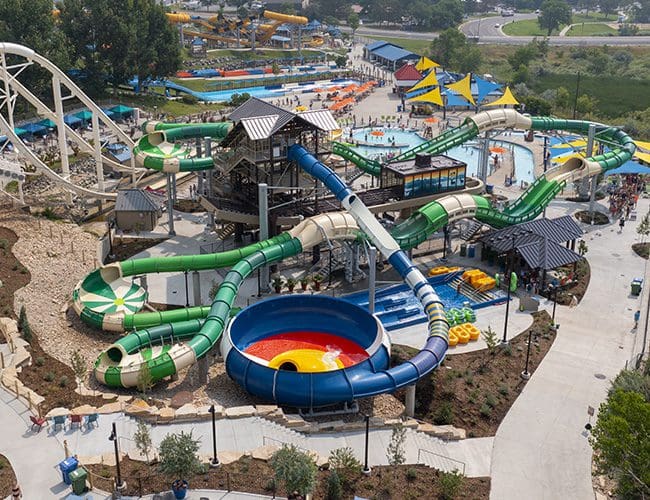 When families want to cool off in Denver during the summer, look no further than the popular Water World. With over 50 attractions, this fun water park features rides and attractions for all ages, including slides, a wave pool, and a lazy river. For a more private experience, families can also rent a cabana or bungalow. When you're hungry, visit restaurants on-site or bring your own cooler with food and drinks (be aware of the restrictions on bringing your own items).
We recommend wearing waterproof shoes or flip-flops to explore Water World. It may be worth paying for the Tube Valet, as it saves time and muscle energy for the day of your visit. With this service, your tube is delivered for you and your family can enjoy a leisurely walk to the ride entrance instead of lugging a family tube uphill for the start of each ride.
Bring a Picnic to a Park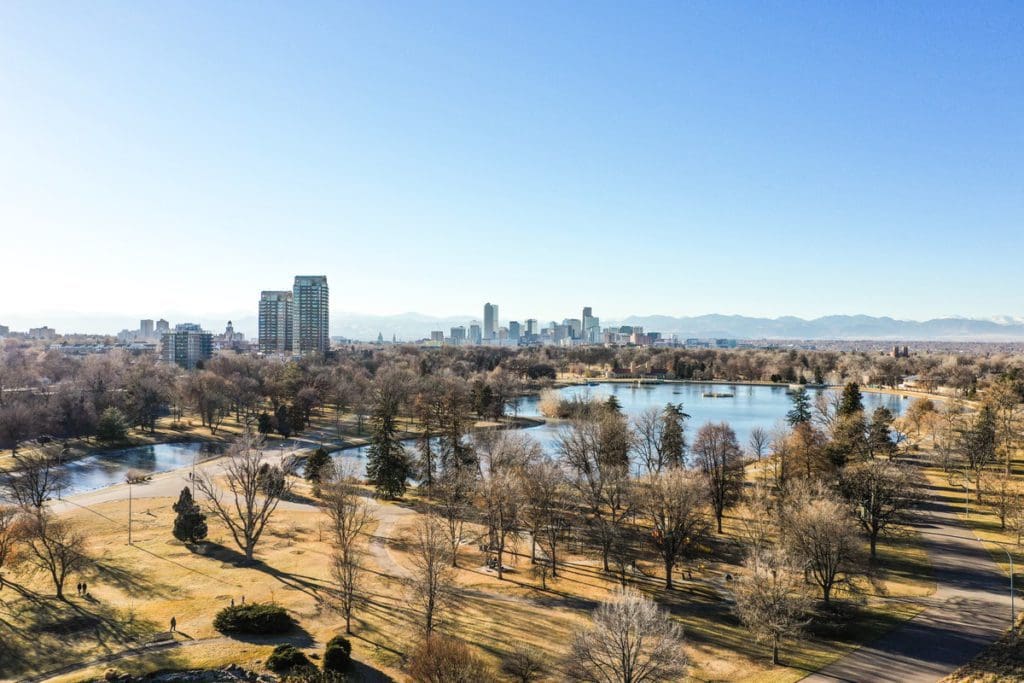 For something simple and affordable, one of the best things to do in Denver with kids is definitely to take picnics in the park! Not only is it a great way to get some fresh air and vitamin D, but picnics are also a great opportunity to bond with your little ones and teach them about nature. Luckily, Denver has a free park for everyone, whether you're looking for a place to play fetch with your dog or a playground for the little ones. Here are some suggestions!
City Park
When the weather is warm, and the sun is shining, there's nothing quite like packing up a picnic lunch and heading to the park with the kids. Denver has no shortage of great parks to choose from, but City Park in downtown Denver is definitely one of the best when it comes to picnicking. With plenty of green space to spread out a blanket, plus a playground for kids and a scenic lake, it's the perfect spot to while away a lazy summer afternoon. Or, if kids need to burn energy, there's lots of room to run around too! Plus, there's always something going on at City Park – from a summer concert series and festivals to food trucks and farmer's markets – so you're sure to find something to keep everyone entertained.
Paco Sanchez Park
Another great option for a park and playground for a picnic is Paco Sanchez Park. Closer to Meow Wolf, this playground is huge, so keep an eye on your little ones, and enjoy the unique play structures. Your kids will enjoy their time exploring the various playground equipment. With slides, swings, and even a swing zipline, your family will surely be entertained at this fantastic playground.! Check out these pictures and detailed descriptions to plan your time at the park.
Indulge in a Sweet Treat with Kids
Looking for something sweet to do in Denver with the kids? These great spots are the perfect place to indulge in a sugary treat! From ice cream to chocolate, there's no shortage of deliciousness to be had in Denver. Stay tuned to learn more!
Little Man Ice Cream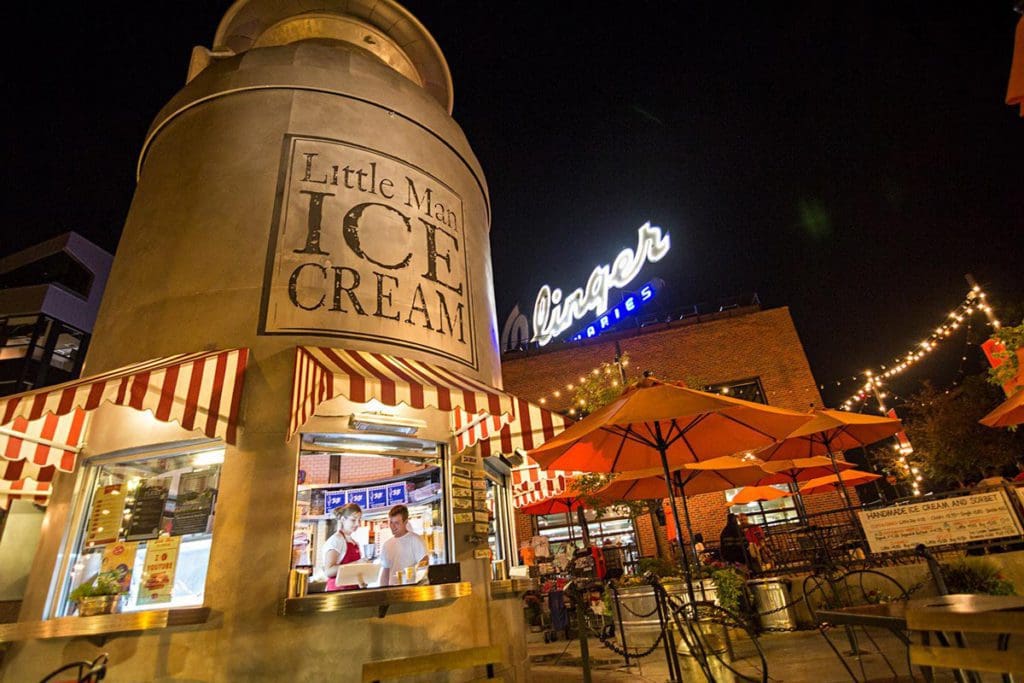 Have you ever seen a 28-foot-tall, 14,000-pound cream can? Add a visit to Little Man Ice Cream to your Denver itinerary, where you will be served ice cream out of a walk-up window from a huge cream can! With unique flavors like salted oreo and sorbet and vegan options, your family will find something to suit everyone's desires on a hot day in Denver. They also have late hours, making this a fantastic option for things to do in Denver at night with kids.
Sweet Cooie's Ice Cream and Confectionary
With made-from-scratch goodies, Sweet Cooie's is a must if you are craving sweets. This old-school, local ice cream shop is known for its delicious ice cream, cookies, and other sweet treats. Choose from a variety of flavors, toppings, and cones, and make your own perfect treat. It's south of City Park, the Denver Zoo, and the Denver Museum of Nature and Science, if you're in the vicinity. If you prefer malts or shakes or truffles and chocolates, something is sure to satisfy your sweet tooth at Cooie's! Finally, its Instagrammable inside makes it one of the best things to do in Denver with teens!
Have an Extra Fun Day Out near Denver with Kids
Families who want to explore outside of the city aren't short on options, either! In fact, the Mile High City and its surrounding areas are full of great kid-friendly activities. Here are the best things to do near Denver with kids!
Experience a Thrill at iFly Denver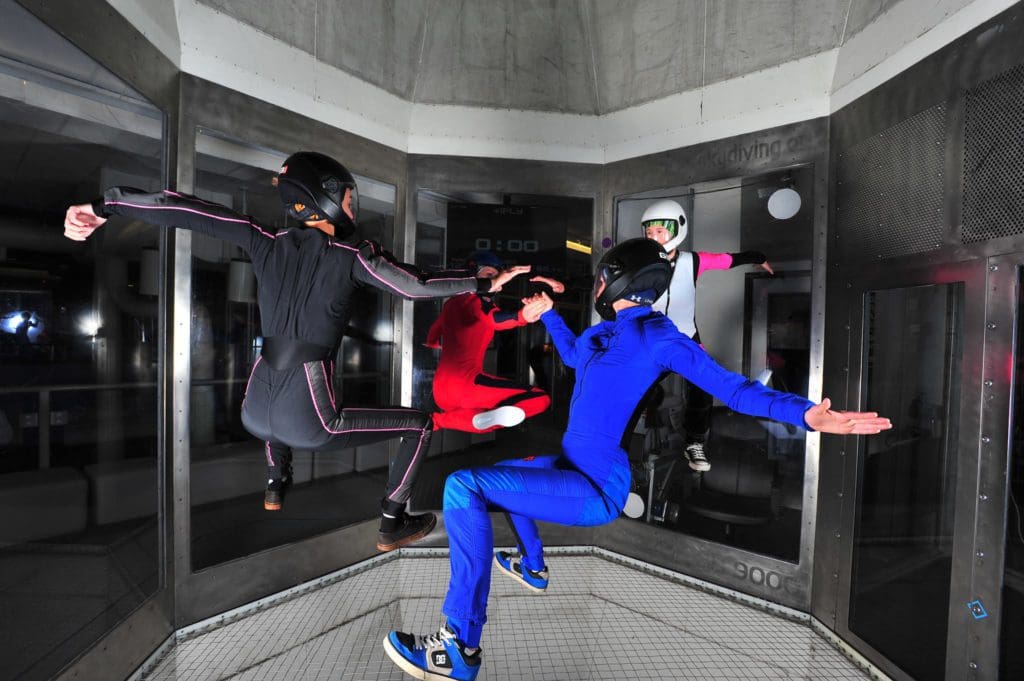 Just about 30 minutes south of downtown Denver, you can find an amazing indoor adventure in Lone Tree. iFly Denver allows you to experience the thrill of skydiving without leaving the building! Suit up as a family and await your turn to enter the wind tunnel to participate in the excitement of indoor skydiving. Flyers can start as young as 3 years old, so this is an experience for the whole family. After all, not too many people can say they went to Denver to skydive! The whole experience takes about 1 hour. Add this experience to the cool things to do in Denver with your kids. Indeed, teens will not want to miss this unforgettable adventure near Denver.
Explore Red Rocks Park & Amphitheatre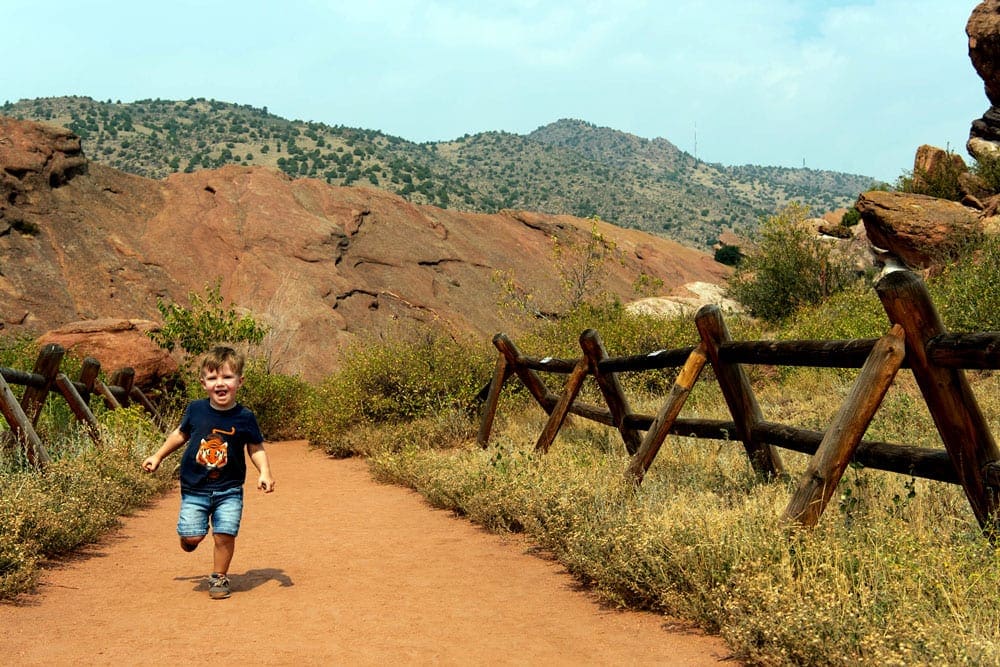 Another experience just outside of Denver, in the foothills, is Red Rocks Park & Amphitheatre. The natural amphitheater, formed by massive red sandstone rocks, has been the venue for performances by some of the biggest names in music!
If you really want to top the list of things to do in Denver with tweens and teens, plan your trip around a concert at Red Rocks! Check out all of their upcoming events so you can enjoy and experience one of the many unique shows at Red Rocks Park and Amphitheatre.
Alternatively, make a trip to see the venue and take a hike in the area (there are several trail options). In the summer, they also have movies and yoga on their schedule of events. Whether you're looking for an exciting night out or a day of adventure, Red Rocks Park & Amphitheatre is sure to have something for everyone in the family!
Take a Hike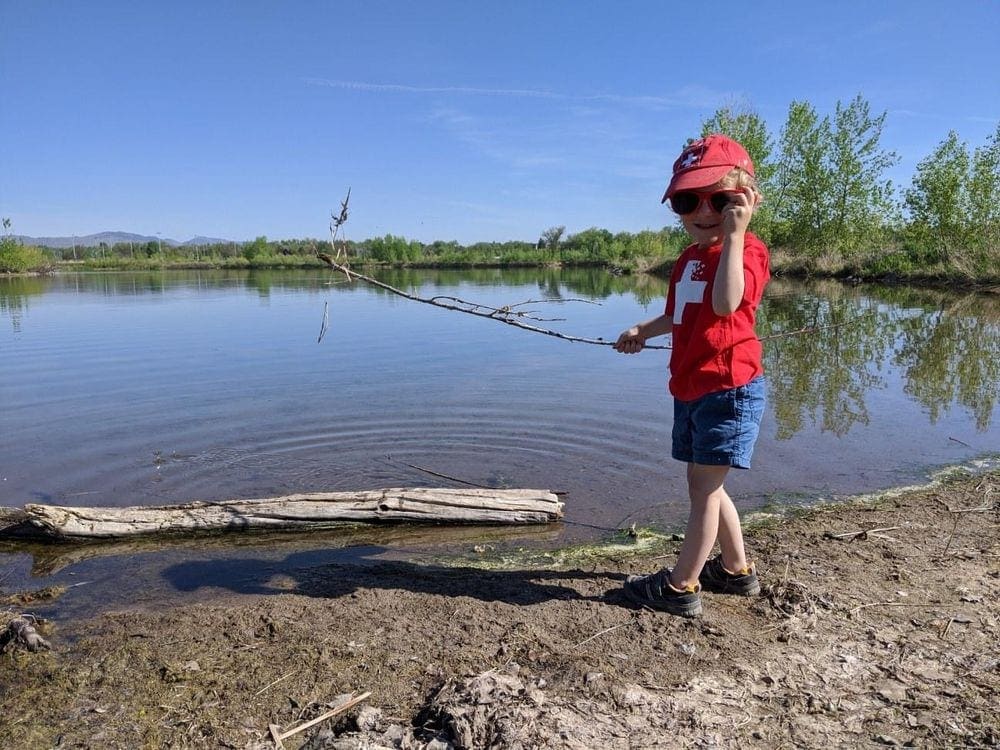 There's nothing quite like a hike outdoors to get the blood flowing and the heart pumping! And there's no better place to do it than near Denver. With its gorgeous Rocky Mountain backdrop, the city and its surrounding areas are a hikers' paradise. Whether you're looking for an easy trail to take the kids on or a challenging climb to test your limits, you'll find it here. Here are some great options for families:
For more kid-friendly hikes in Denver, check out our top picks for hiking near Denver as a family!
How to Make the Most of Your Trip to Denver with Kids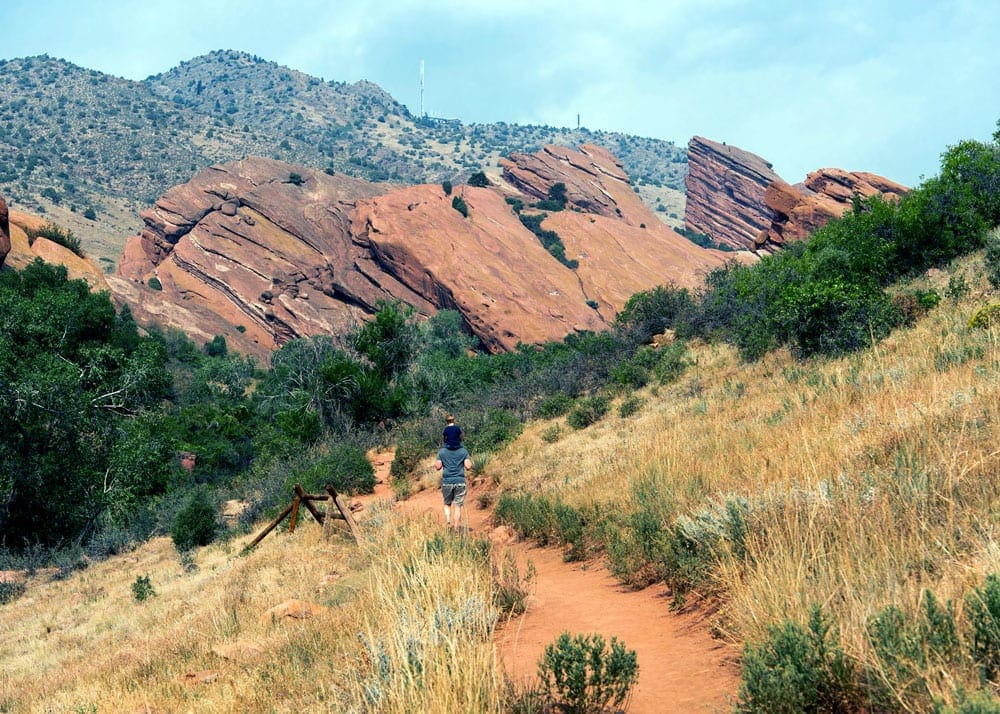 Now that you've learned all about the best things to do in Denver with kids, we have some more tips on visiting Denver as a family.
Firstly, check out the Denver City Pass for some much-needed discounts on cool things to do in Denver. Included in the pass is admission to many Denver museums. You can also choose a pass based on your admission needs that can provide big savings for your family.
Be sure to check out Groupon for savings at iFly Denver, and other attractions in the Denver-area for families.
Finally, an annual membership to museums or the zoo provides the best entrance fee, especially if you plan on a return visit or two within the year.
Read our One-Week Colorado Itinerary For Families: Excellent for This Summer!
Where to Stay in Denver with Kids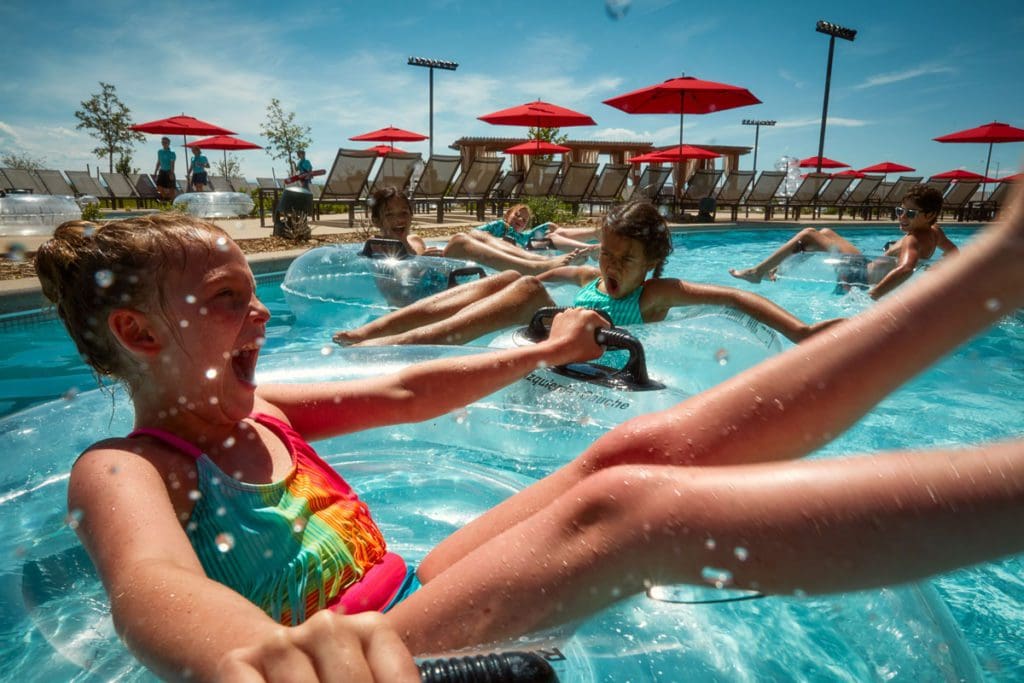 There are so many places to stay in Denver with kids. Firstly, Gaylord Rockies Resort & Convention Center is a fantastic option with kids, featuring an array of top-notch amenities. Then, kids will love the rooftop pool at the Westin Denver Downtown. And they'll also be impressed by the indoor "camping" experience at the Ritz-Carlton, Denver.
Other great options include the Four Seasons Hotel Denver, the Grand Hyatt Denver, and the Crawford Hotel. For more suggestions, check out these best hotels in Denver for families!
Interactive Map of Denver
To help plan and book your trip, find all hotels, home rentals, the nearest airport, and family-friendly things to do in Denver all in one place on this interactive map.
Happy Travels!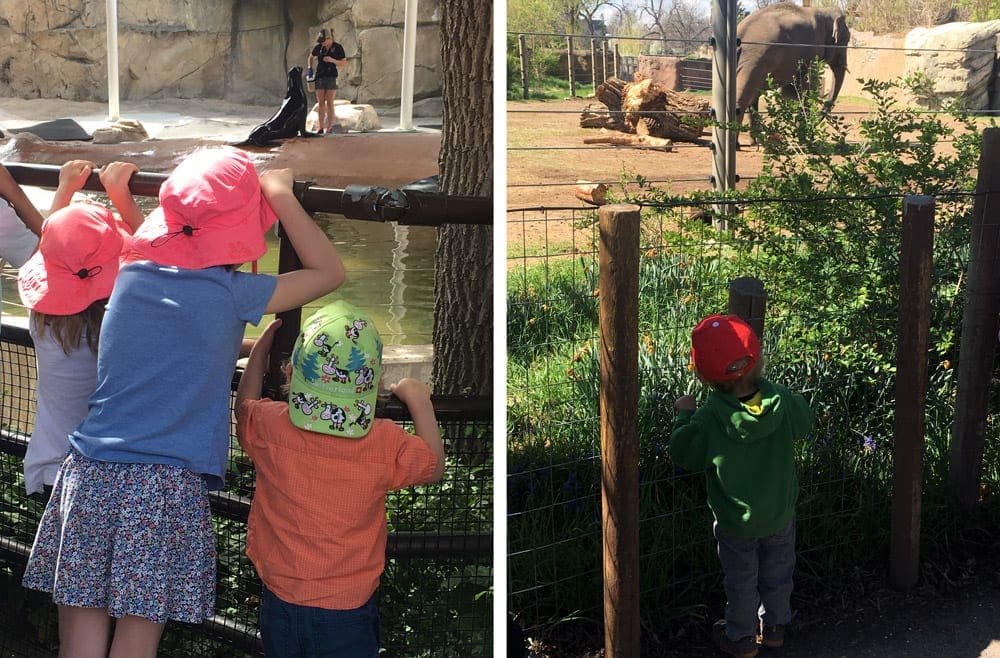 We hope you liked this list of 21+ Kid-Friendly Activities in Denver That the Whole Family Will Love! Whether you're an art & culture lover or an outdoor enthusiast, Denver is a dynamic city with lots to offer to all ages. Enjoy your Colorado vacation with kids! 
Denver Tours and Activities:
*This post may contain affiliate links that may earn us a small commission, at no additional cost to you. Affiliate links in no way inform the hotels, sights, products, or other recommendations included in our articles. All opinions and recommendations expressed here are compiled from submissions submitted by the generous members of our Families Who Love To Travel community.
READ MORE: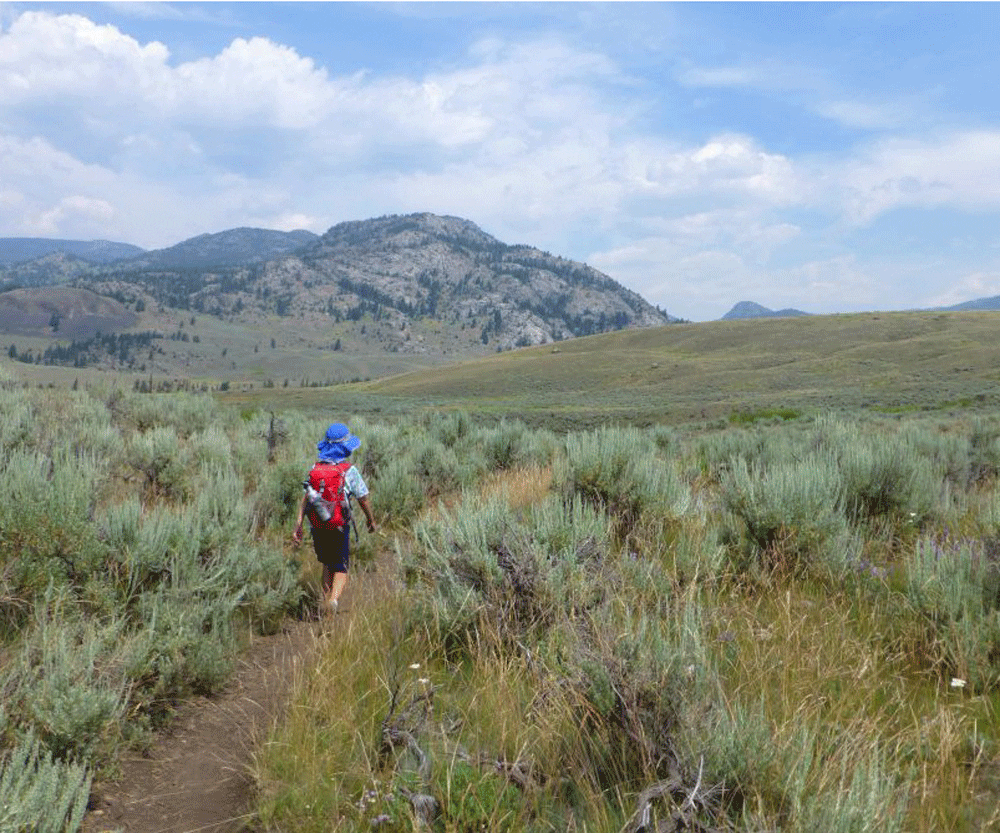 Everyone knows that Yellowstone National Park makes for a classic family vacation. Strolling the boardwalks...
From finding the best flights to booking a hotel, there are tons of decisions you...