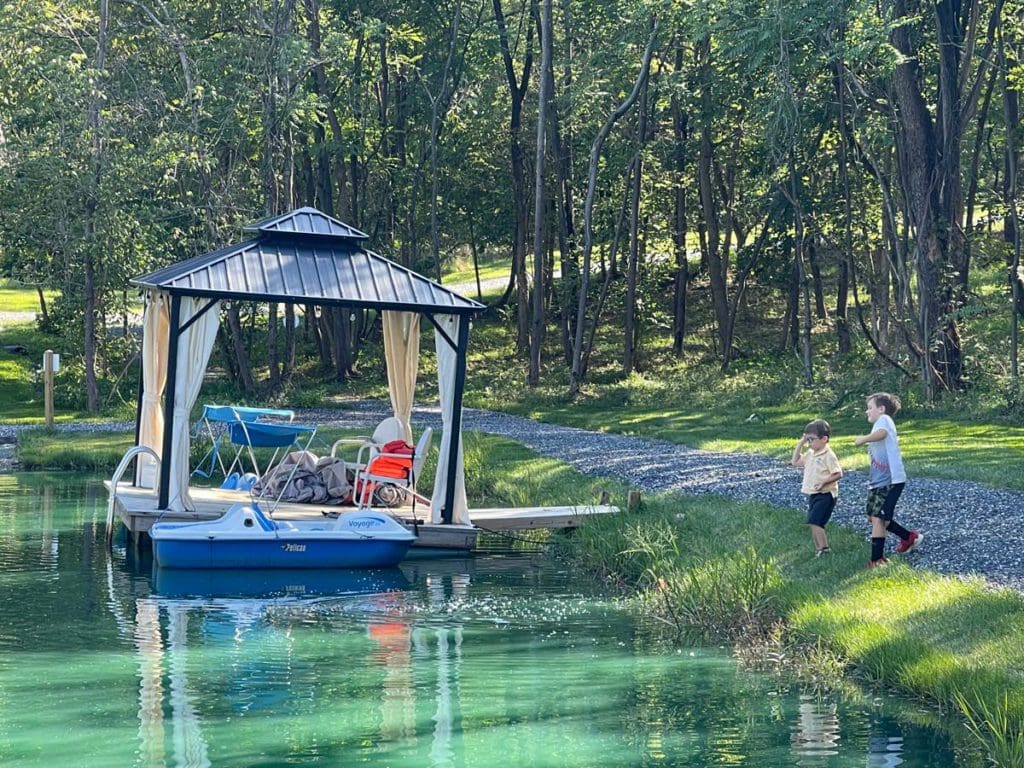 Get away from the hustle and bustle of the city and enjoy some peace and quiet at these lake getaways near Washington DC for families! Showcasing a range of activities on the water and on land, they provide an unforgettable family trip inspired by the great outdoors. Whether your family seeks the thrill of motor boating, the stillness of fishing, the rejuvenation of hiking, or the "relaxation" of a beach day, there are various fun options. And, of course, don't forget the beautiful scenery and photo ops! So if you're looking for a fun and relaxing opportunity, read on to determine your favorite option for the best family-friendly lake getaway near Washington, DC! We break down some basics about the area, the types of activities families can expect to enjoy, and lodging designed with families in mind. 
Lake Anna, Virginia
90 minutes from DC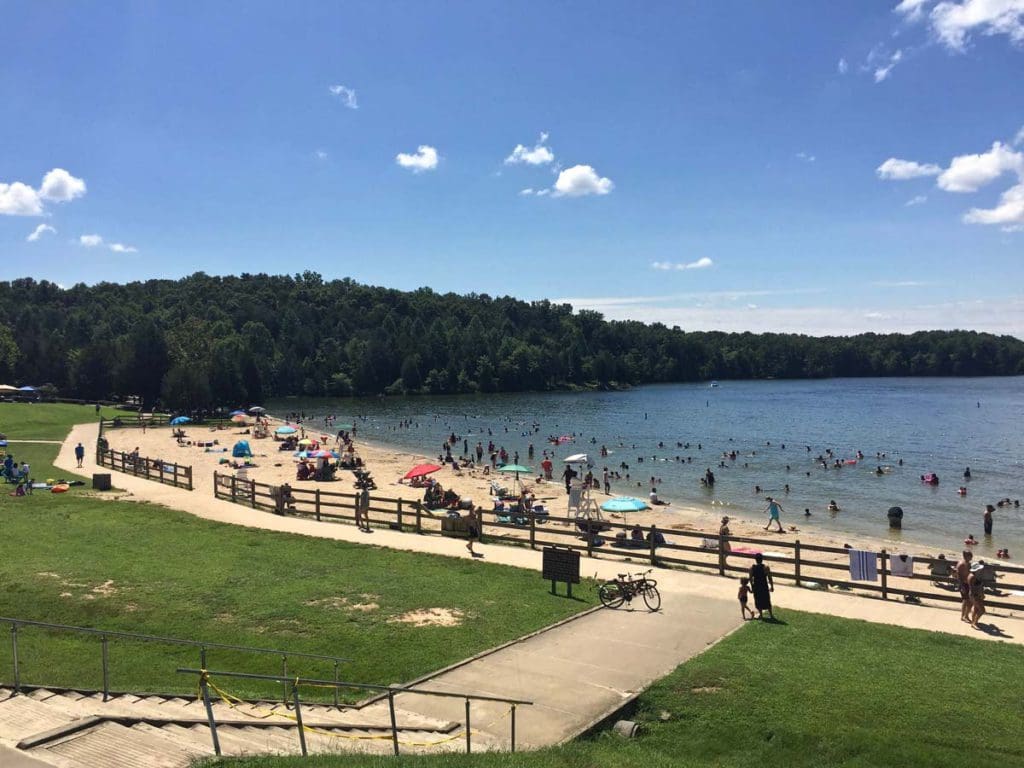 Lake Anna offers 200 miles of shoreline just an hour and a half from Washington, DC. It is a popular destination for mid-Atlantic visitors looking to experience a little "lake life." It's Virginia's second-largest lake, spanning three counties and offering year-round activities. Of course, summer on the lake is undoubtedly a highlight for visitors of all ages. No wonder it's one of the best lake getaways near Washington DC for families!
Lake Anna State Park offers a wide range of attractions for adventurers, young and old, including 12 family-friendly hiking trails, a beach, fishing, swimming, boating, playgrounds, and more. Want to strike it rich? Park programs like Stampmill Sam's Gold Adventure bring kids and parents alike to the Goodwin Gold Mine and discover how gold was mined in Virginia in the late 1800s. End your day on the small boardwalk, with several restaurants, mini golf, and an arcade. If that's not enough excitement for you, Kings Dominion, with Soak City Water Park, is just 30 minutes away.
Where To Stay Near Lake Anna With Kids
Families can stay in Lake Anna State Park, with many lodging choices, including cabins, yurts, bunkhouses, and campsites. This "public side" of the lake is where you'll find waterfront marinas, restaurants, public launch sites, and other businesses. Lake house rentals are also available on the "private side" of Lake Anna, accessible only to homeowners and renters. It's across from the public beach and park areas, with amenities available to renters, such as swimming pools, waterslides, and non-motorized boats.
Lake Arrowhead, Virginia
2 hours from DC
One of the best lake getaways near Washington DC, for families is surely Lake Arrowhead. Spanning 39 acres at the foothills of the Blue Ridge Mountains in Page County, Virginia, it sits just two hours from Washington, DC. Lake Arrowhead is also well situated to all the attractions in and around the town of Luray.
Activities on the lake are focused on swimming and fishing. Here, you can reel in species such as largemouth bass, channel catfish, and northern pike. There's also a beach, accessible for a small fee in cash, where families can access canoe and kayak rentals. There are also beach volleyball courts, playgrounds, and picnic shelters available. Families can take advantage of the many area attractions, including Massanutten water park, Shenandoah National Park trails and scenic driving along Skyline Drive, Luray Caverns, and more when not on the lake.
Where To Stay Near Lake Arrowhead With Kids
As the Cabin Capital of Virginia, home rentals are the draw for lodging in the area. While there are no lakefront rentals, families can find homes on the Shenandoah River nearby. And closer to the lake, cabins among the trees offer amenities like hot tubs, playscapes, screened-in porches, and all the comforts of home. If your family prefers a hotel, look at The Mimslyn Inn in the heart of downtown Luray. It has a pool for the kids and a spa for the adults!
Bear Creek Lake, Virginia
2.75 hours from DC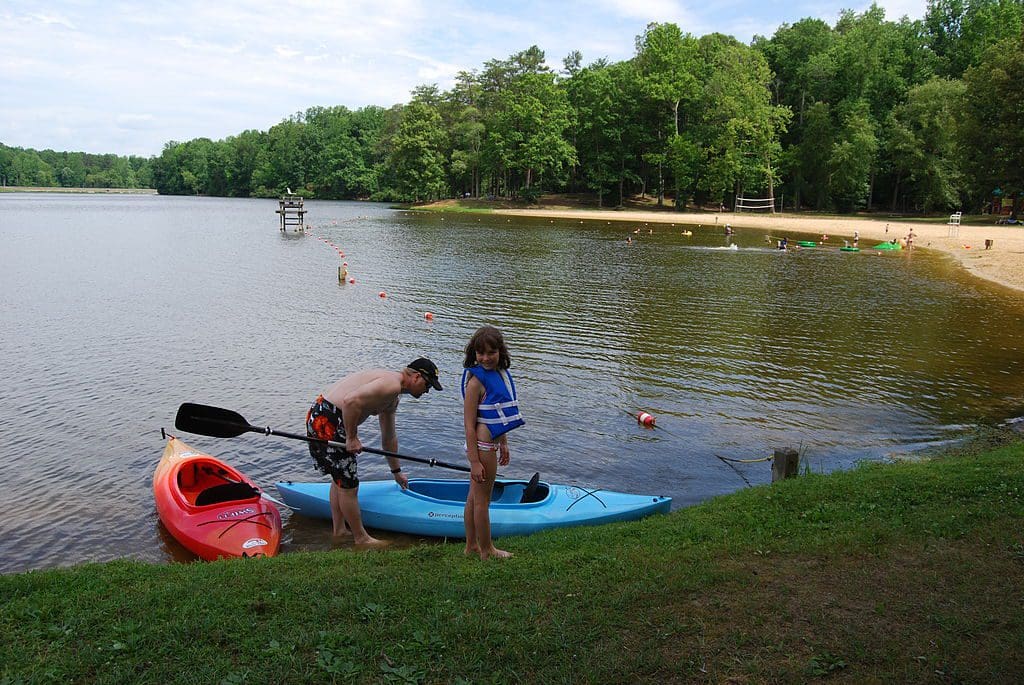 Less than three hours from Washington, DC, nestled in the heart of Cumberland State Forest, Bear Creek Lake is the perfect getaway for families looking to get outdoors and enjoy time on the water. Hundreds of acres of forest surround the 40-acre lake, making it an ideal place for families to escape into nature.
Bear Creek Lake State Park has a small entry fee and is ground central to the area's activities. Boat rentals are available daily, barring inclement weather, with a beach area open for swimming. The Lakeside Snack Bar provides food and beverage amenities in season. Though, families can try their luck fishing for their next meal, too! There are hiking trails within the park too. Plus, families also have access to the adjoining 16,000-acre Cumberland State Forest. Don't miss the 14-mile Cumberland Multi-use Trail, which is available for hiking, biking, and horseback riding. An archery range and playgrounds round out the options for families to enjoy the area.
Where To Stay Near Bear Creek Lake With Kids
Within the state park, and thus closest to the lake, cabins, lodges, bunkhouses, and campsites offer a variety of lodging options available to families. During the summer, cabins have six-night minimum stays. Meanwhile, the lodges range from two to six bedrooms and have more flexibility. There are also plenty of home rentals in the area, including fun farm stays and cozy cabins. And for families who still want waterfront living, consider lodging along the nearby James River, such as the James River Inn, which is about 40 minutes from the lake.
Deep Creek Lake, Maryland
3 hours from DC
While Deep Creek Lake in Maryland is a year-round destination, "lake life" comes alive during the late spring into early fall. The 13-mile-long lake, with 69 miles of shoreline, is a boater's paradise that boasts plenty of quiet coves and swimming holes to explore along the way. It is just over a three-hour drive from Washington, DC, or an hour longer if taking the train from DC to Cumberland, MD (and then a taxi from there).
There are many activities to choose from during your Deep Creek Lake vacation! Nature is a big draw, with Swallow Falls State Park – home to Maryland's tallest free-falling waterfall. Plus, there's also Deep Creek Lake State Park, which houses the area's only public beach. Deep Creek Lake Discovery Center has interactive exhibits, live animals, and daily programs like reptile encounters, fishing trips, and evening campfires. Have a rainy day? The Deep Creek Lake area has several arcades, like Funland and the Deep Creek Fun Zone, that are perfect for families to pass the time. There is also mini golf, go-karts, and more fun when the weather breaks.
Where To Stay Near Deep Creek Lake With Kids
Lakefront rentals range from cozy one-bedroom cabins to expansive eight-bedroom homes. For a local resort, check out Wisp Resort which has efficiencies and suites for various-sized families. The resort offers whitewater rafting, pontoon boating, and kayaking on the water, with cool features like a kids' play area, a mountain coaster (you can ride alone at age 8), and various ropes courses on land.
Indulge your sweet tooth at these Desserts Escapes: 17 Best Dessert Spots In DC For Families!
Sherando Lake and Lake Monocan, Virginia
3 hours from DC
Sherando Lake offers another lake option about three hours from Washington, DC. The 25-acre spring-fed lake sits among the George Washington & Jefferson National Forests, making it a great jumping-off point for lake activities, hiking options, and other forest fun. And less than a half hour away is Lake Monocan, a 20-acre lake at the foothills of the Blue Ridge Mountains. Both are some of the best weekend getaways near Washington DC for families!
The Sherando Lake Recreation Area keeps families busy with traditional lake activities, like swimming, sand play along the beach area, and picnicking. Weekend evening campfire programs at the amphitheater, typically Memorial Day weekend through Labor Day weekend, add some extra family fun. Activities at Lake Monocan include rental kayaks, paddleboats, paddleboards, a trampoline in the middle of the lake, a beach, fishing, and a picnic area.
Where To Stay Near Sherando Lake or Lake Monocan With Kids
For families who want to stay right near the lake, camping – either traditional or with an RV – is the primary option for Sherando Lake, and there is no on-site lodging at Lake Monocan. However, there are plenty of home rentals in the surrounding area of both lakes. And for a resort with amenities, families can't go wrong with the Wintergreen Resort. Lodging options range from traditional hotel rooms to condos and full homes of up to six bedrooms. Plus, resort guests have exclusive access to Lake Monocan on Saturdays, and free entry on other days.
Click here to find out the Best Neighborhoods For Families To Stay In Washington DC!
Cave Mountain Lake, Virginia
3.5 hours from DC
A fun adventure awaits your family at Cave Mountain Lake! This seven-acre lake in the Blue Ridge Mountains dates back nearly 100 years. It's about three and a half hours from Washington, DC, offering a quaint family getaway surrounded by other natural attractions.
Cave Mountain Lake Recreation Area offers swimming, sand play on the beach, and fishing for such varieties as trout and bass. Non-motorized boats, such as kayaks and stand-up paddleboards, are allowed on the lake. Steps nearby, the Cave Mountain Lake trail offers a moderate 3.2-mile hike. Meanwhile, the Wildcat Mountain Trail offers a nearly four-mile challenging hike that boasts vistas and wildflowers along the way. A local highlight beyond the lake is Natural Bridge State Park, a National Historic Landmark. The 215-foot tall Natural Bridge is a limestone gorge carved out by Cedar Creek, surrounded by forests and meadows; park programming is often available on the weekends – check the Visitor Center or website for details.
Add The Best Hikes Near DC For Families to your itinerary!
Where To Stay Near Cave Mountain Lake With Kids
In addition to daily use, Cave Mountain Lake is open to overnight camping. For those interested in other lodging options, there are many options for rental homes in the area, with features like a hot tub, screened-in porch, and a full kitchen. In addition, Jellystone Park Resort in Natural Bridge offers cabins, tent sites, and RV sites from March until November, with amenities like a pool, splash park, mini golf, playground, and its own small lake.
RELATED: Traveling To Shenandoah River Valley, Virginia with Kids
Enjoy Your Lake Getaway!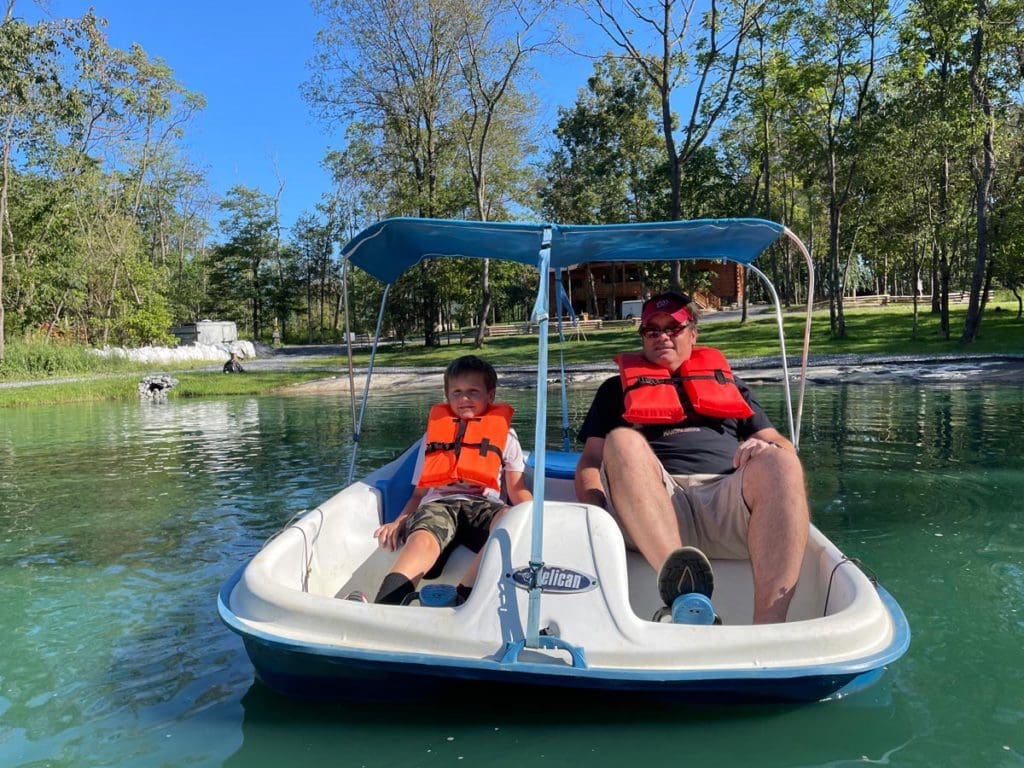 We hope you enjoyed this list of the Best Lake Getaways Near Washington DC For Families! Whether your family enjoys spending time on the water or on shore, a relaxing pace, or a more adventurous thrill, there's an option for each lake-loving family. Enjoy your lake getaway with your kids!
*Due to the COVID-19 pandemic, some of the attractions, accommodations, or things to do on this list may be closed. Please ensure availability before making your decision.
*This post may contain affiliate links that may earn us a small commission, at no additional cost to you. Affiliate links in no way inform the hotels, sights, products, or other recommendations included in our articles. All opinions and recommendations expressed here are compiled from submissions submitted by the generous members of our Families Who Love To Travel community.
READ MORE: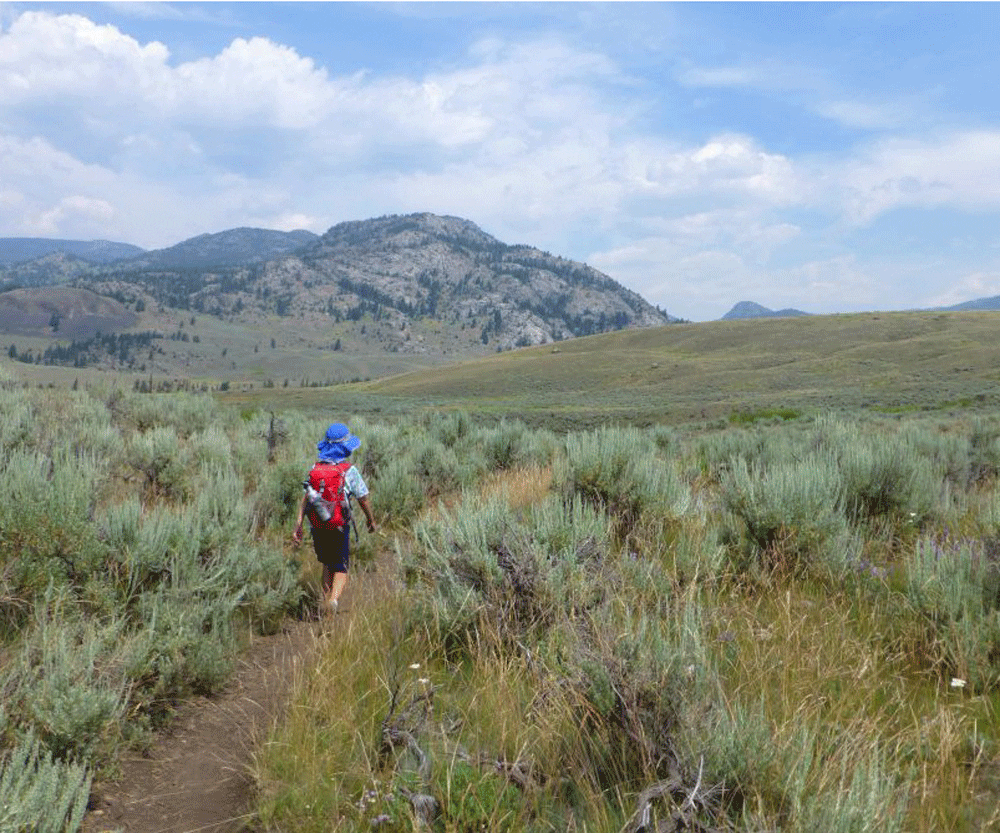 Everyone knows that Yellowstone National Park makes for a classic family vacation. Strolling the boardwalks...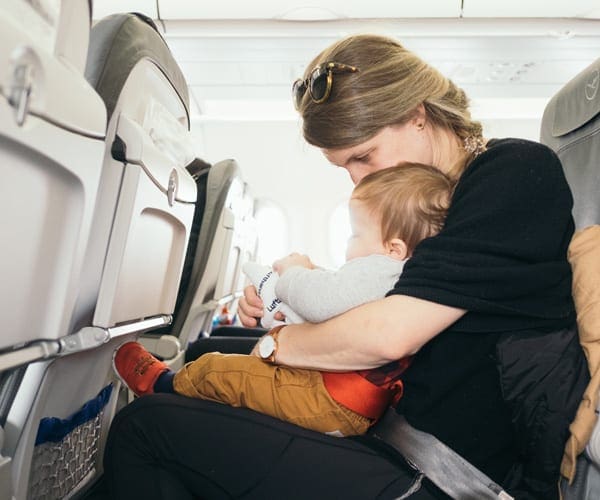 Families Who Love To Travel contributor Meghan Oaks provides her 10 best tips for your...