London is a fantastic destination to explore with kids! My family and I moved here recently, and we've had plenty of time to meander this wonderful English city. I truly love London — it has endless things to see and do! To guide your future family trip to London, here are some of my favorite quintessential things to do in London with kids. I hope these suggestions help you enjoy everything lovely London has to offer!
Buckingham Palace
Buckingham Palace is an iconic London landmark! Not to mention, one of the best things to do in London with kids. Known for its changing of the guards, be sure to save at least an hour to visit here. The ever-intriguing changing of the guards happens every day between 10:30 am and 11:30 am. If you have some more time, though, older kids may enjoy a guided tour of Buckingham Palace's interior, which is open to visitors for select weeks during the summer. Afterward, take a peaceful walk through the nearby St. James Park! Between ten marvelous State Rooms and a gorgeous facade, your visit to Buckingham Palace with kids will be a memorable one. Tours begin this summer!
Tower of London
The Tower of London is home to England's Crown Jewels, a priceless cultural artifact. From urban legends to hard facts, visitors can learn exactly which historic events transpired within when they take a self-guided audio tour. Spend a few hours roaming the halls, as the complex is enormous and consists of several buildings connected through a maze-like structure! Some small children may find this museum a little too academic, however, the whole family can walk across the Tower Bridge for free. You can also tour the inside of Tower Bridge for a fee! No matter how you visit this iconic London landmark, your family is sure to marvel at its size and history.
London Eye
The marvelous London Eye is a must-visit for spectacular views of the city! Nothing beats an exhilarating adventure above a bustling London with kids, where skyscrapers fade into pristine landscapes while your pod spins within a giant Ferris Wheel. From your vantage point in the air, show children famous landmarks like Big Ben and the Parliament House to contextualize your panoramic experience! Afterward, kids will delight in the short 4-D Imax movie! Just be sure to purchase tickets ahead of time, since the queue to board the London Eye can stretch for hours. Certainly, this is one of the best things to do in London with kids.
Westminster Palace & Big Ben
Make your visit to Westminister Palace a three-for-one by also visiting Big Ben and Westminster Abbey! Within this majestic structure, you'll find the location of London's parliamentary government, as well as other political artifacts. A guided tour will help your family better understand the role London's government has played over the years, and what makes this system different than the United States. (If anything, visit for the amazing views of the Thame and outer London!)
Then, if you have time, stop inside Westminster Abbey to appreciate its beautiful architecture. Nearby, you'll find the symbolic Big Ben clock, one of London's most famous landmarks. Be forewarned, however, you won't be able to take an iconic photo of Big Ben until its renovation is complete in 2021!
Covent Garden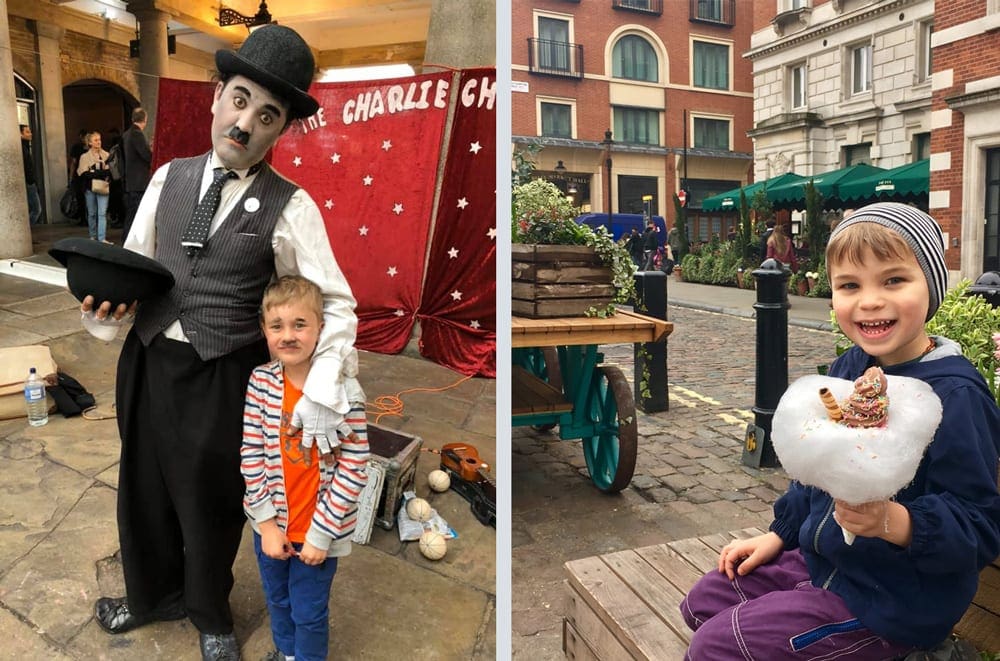 Covent Garden is a dynamic destination featuring shops, restaurants, and more! Families visiting London with kids can easily spend an entire afternoon exploring the famous Neal's Yard, where you'll find street performers, cotton candy, and other treats to entertain little ones. Peruse tiny artisan shops selling unique souvenirs, stop to listen to some live music, or just grab a bite and people-watch.
Jubilee Market, located in the heart of the district, boasts fresh produce, vintage clothing, and authentic cuisine. Whether you're looking for a shopping spree, an opportunity to take a colorful family photo, or a place to kill a few hours, Covent Garden has everything you need and then some, as well as being one of the best things to do in London with kids.
Free Museums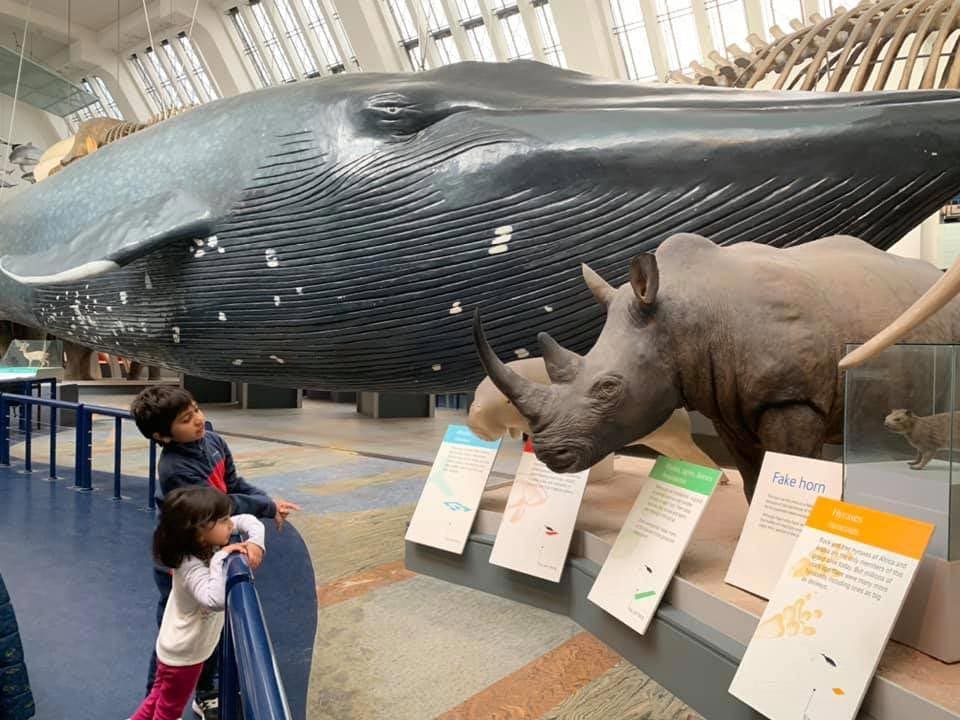 London has abundant cultural centers for kids to test their knowledge and creativity. Better yet, many museums in London are free, meaning you can visit them all! Hop from one institution to another to make the most of your experience with kids and keep their attention. Museums rank highly among the best things to do in London with kids.
Hampton Court Palace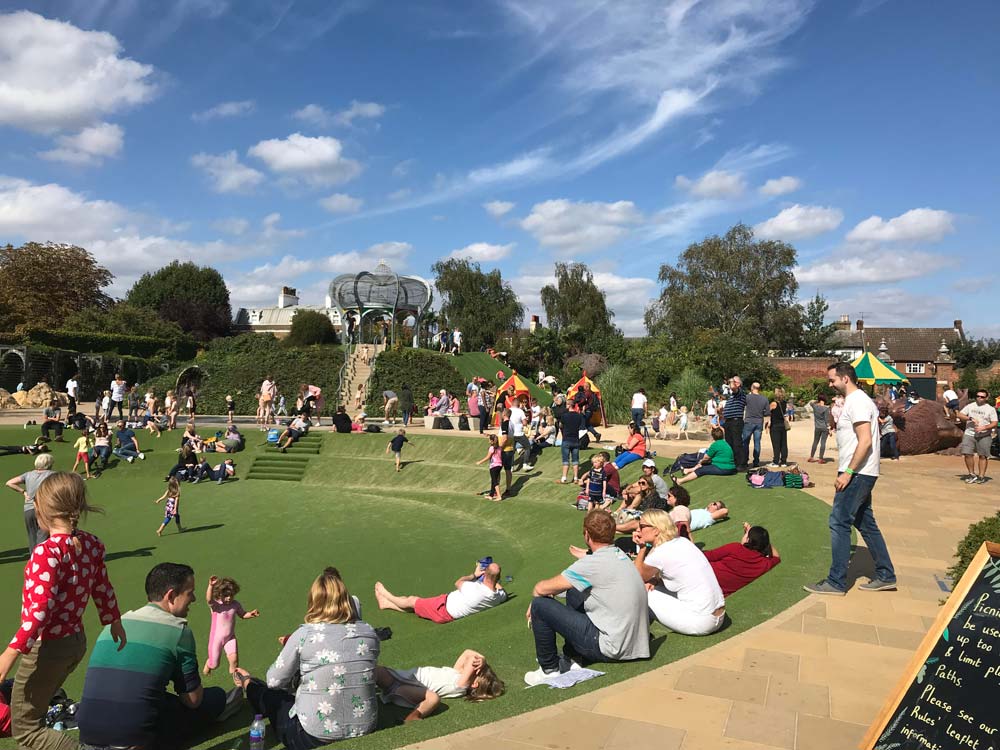 Hampton Court Palace provides a great outdoor adventure! Not only is it an interesting place to spend your London afternoon, but it was also home to Henry VIII, making a trip through its beautiful gardens a historic one, too. Kids will love a visit to the Magic Garden and Maze, which is a large play area they can run around, release some pent-up energy, and test their motor and logic skills. Depending on when you visit Hampton Court Palace, make sure to check the website to find out what is happening that day. The palace frequently hosts festivals, educational events, and other family-friendly programming throughout the year!
Warner Bros. Studio Tour London – The Making of Harry Potter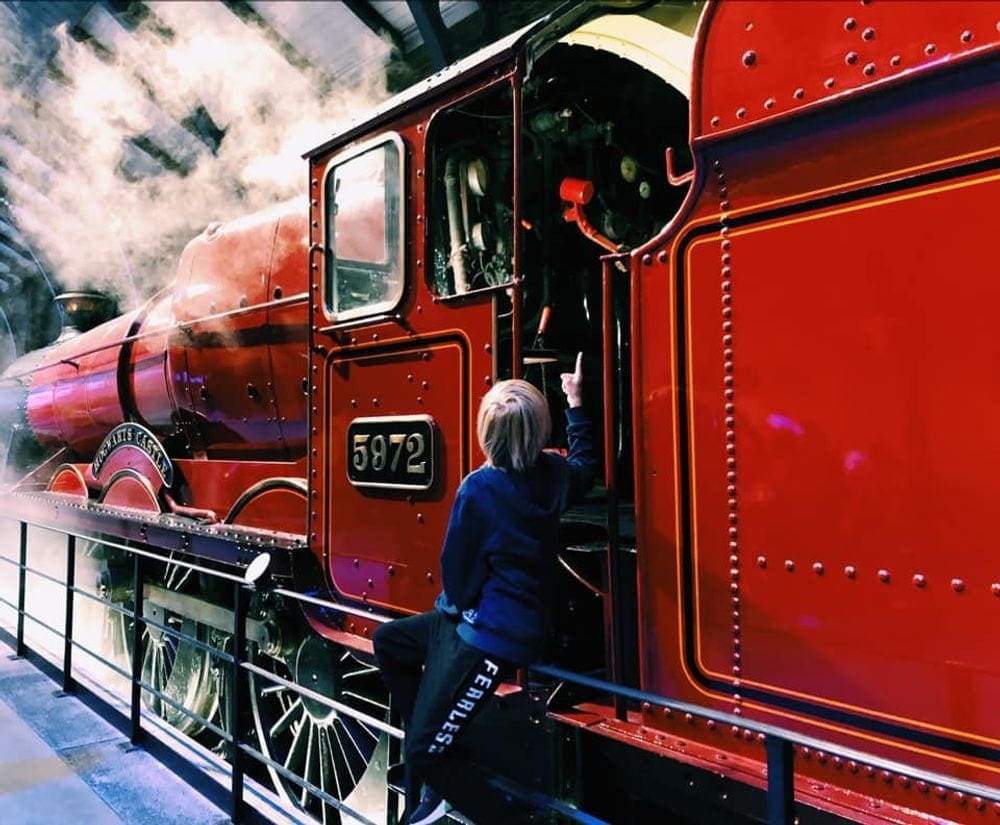 Harry Potter Studios should be on every family's London bucket list! Though we haven't visited yet, we're waiting for our kids to grow so they can better enjoy the experience. Those with older children will find their adventure in the Harry Potter set to be super magical, though, especially if you're a fan of the series!
From Diagon Alley to the Hogwarts Great Hall, take an educational tour to learn more about the behind-the-scenes making of one of the greatest fictional franchises. Try some authentic Butterbeer and Harry Potter snacks while you learn about green-screen special effects! To keep kids occupied, there's even a special "children's passport," to function as a fun scavenger hunt throughout the visit! If you're planning a visit to Harry Potter Studios, don't miss reading Must-Visit: Harry Potter Studio Tour in London.
Kensington Palace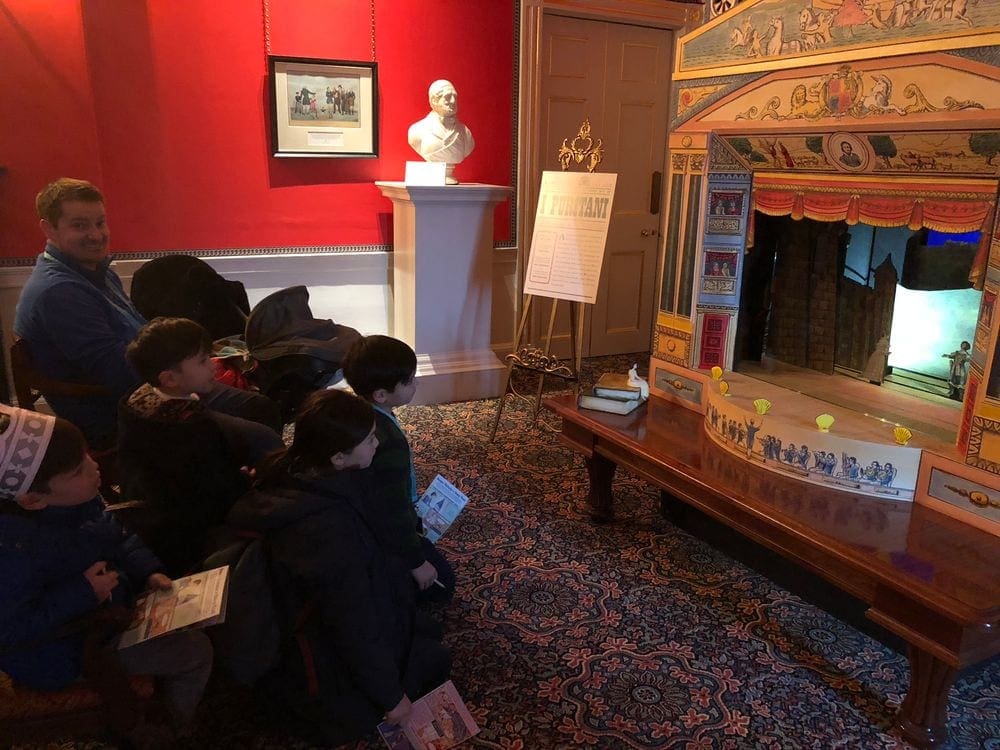 Explore the birthplace of London's foremost aristocrats at Kensington Palace, now home to England's young royals, and a tranquil Kensington Park. Within the noble Kensington Palace, examine opulent State Apartments, an extensive Royal Ceremonial Dress Collection, and then don't forget the charming gardens! Plus, you can also make it a bonding experience by visiting the Orangery restaurant for a lovely afternoon tea. Great for active children, The Diana Memorial Playground is also nearby. My kids absolutely love large pirate ship where they can pretend to sail the seas! Luckily, there is plenty of nearby seating for parents to watch.
ZSL London Zoo
The London Zoo has become my family's favorite excursion! From penguins, gorillas, and meerkats to an entire tiger territory, there are just so many fascinating animals to see here. With so much ground to cover, make a plan for when you visit and purchase tickets ahead of time. And, if you want to save a few bucks on food, bring your own picnic! Our favorite exhibit is the lemur section, where visitors can get up close and personal with the cuddly creatures. My kids also love to watch the penguin demonstrations, where an experienced zoo employee feeds penguins in front of the pool area! No wonder this is one of the best things to do in London with kids!
SEA LIFE London Aquarium
Explore captivating underground tunnels lined with marine life at The SEA LIFE London Aquarium! Located on Southbank, its proximity to attractions like the London Eye make it convenient to visit during a day of sightseeing. Step through a realistic rainforest section with creepy-crawly critters, marvel at a humongous shark tank, and learn from the educational materials along the way! Those interested in VR may also love the Shark Dive Simulator experience. After visiting, my family enjoys eating a quick lunch on a nearby bench across from the Parliament of Westminster!
Windsor Castle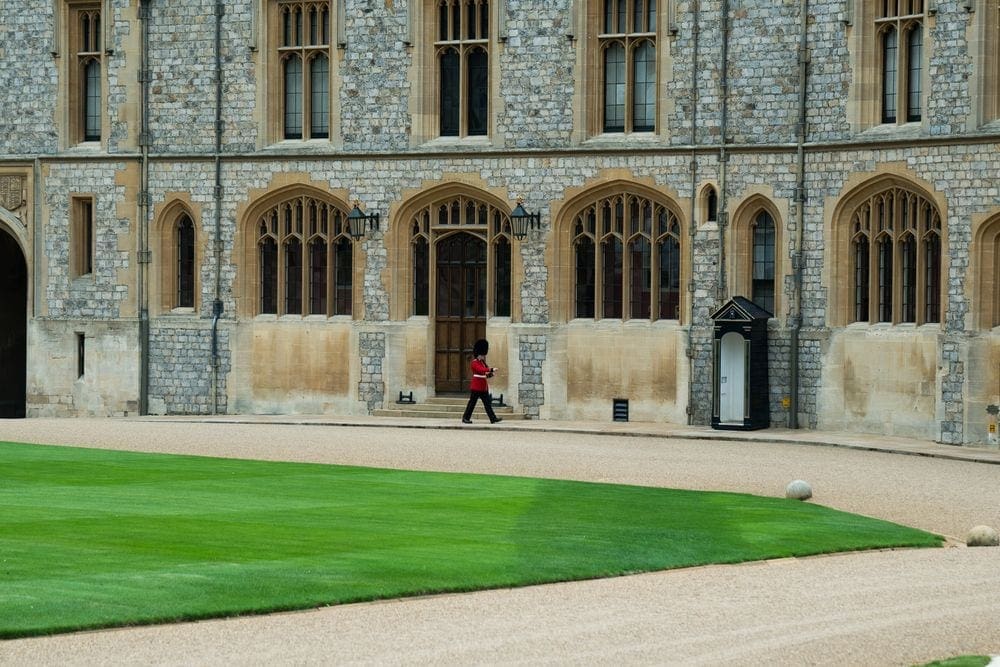 The Windsor Castle, located in the city of Windsor, makes for a great day trip when visiting London with kids! Located 45 minutes from London, it's a great opportunity to leave the city and see what the enchanting English countryside offers families. Once you arrive at Windsor Palace, excite children by telling them they'll be exploring an actual historic residence! Included within the guided tour, you'll be taken through a dollhouse, State Apartments, and St. George's Chapel while you learn all about The Royal Family. Families with younger children should be warned this experience includes a lot of walking. End your visit with an iconic changing of the guards — it's not Buckingham Palace, but it's still pretty impressive!
Hamley's Toy Store
Hamley's Toy Store is every child's paradise! Along picturesque Regent's Street, you'll find this seven-floor toy store, perfect for little and big kids alike. From its classic firetruck red facade to countless sections filled with toys, Hamley's seems straight out of a movie. Imaginative jigsaw puzzles, action figures, and even a Build-a-Bear station are among the extensive offerings here. Though many consider Hamley's merchandise overpriced, visit for the experience, even if you're not planning on buying anything. The look on your child's face when they walk through the doors will be priceless!
Tips: Oyster Card
If you are planning to use the London Underground (tube/subway), buses, and the Thames Riverboats, be sure to get an Oyster card. The card is £5 and you can re-load it at a weekly cap of £58.60. If you have a contactless card or an Apple Watch, you can also tap to pay! Just make sure the contactless card has no foreign transaction fees. Some children may not need an Oyster card, depending on their age, read this FAQ from Visit London for more.
Want local tips and personalized advice for your trip to England? Connect with Chris from Go Ask A Local! He's a local guide based in Southern England who's been guiding all over the UK for 20 years and offers trip planning consultations on Zoom.
Happy Travels!
London with kids is sure to delight the whole family! Whether you roam Kensington Gardens, take a day trip to Windsor Castle, or marvel at the changing of the guards, London is sure to be the perfect backdrop to making a lifetime of family memories!
Written by Families Love Travel Contributor, Nikki Kramer.
*Due to the COVID-19 pandemic, some of the attractions, accommodations, or things to do on this list may be closed. Please ensure availability before making your decision.
*This post may contain affiliate links that may earn us a small commission, at no additional cost to you. Affiliate links in no way inform the hotels, sights, products, or other recommendations included in our articles. All opinions and recommendations expressed here are compiled from submissions submitted by the generous members of our Families Who Love To Travel community or that of the attributed author.
READ NEXT:
If you're looking for an amazing summer vacation destination, look no further than these Greek...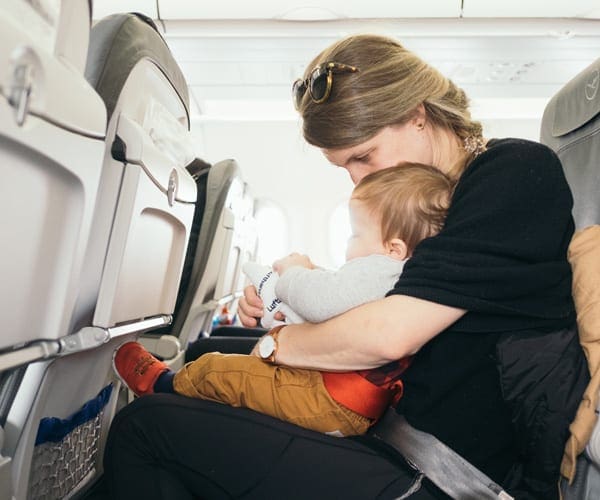 Families Who Love To Travel contributor Meghan Oaks provides her 10 best tips for your...