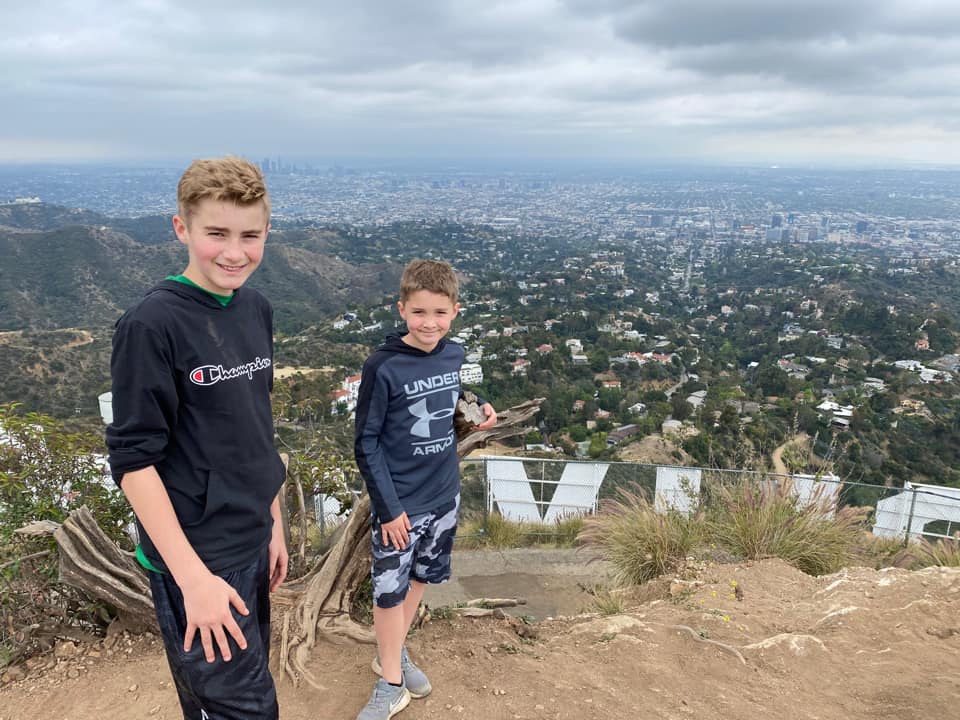 These best things to do in Los Angeles with teens this summer will impress even the pickiest teenagers! The City of Angels is, without a doubt, one of the best places to take a family vacation. Not to mention, it features a ton of fun activities for the whole family to enjoy together! However, Los Angeles is huge, and it may be hard to decide where to spend your trip. From Universal Studios to Venice Beach, this list has tips on some of the best activities in Los Angeles for teens. Next time you're traveling to Los Angeles with your family, check out this list of 10 Exciting Things To Do In Los Angeles With Teens and Preteens This Summer!
Tour Universal Studios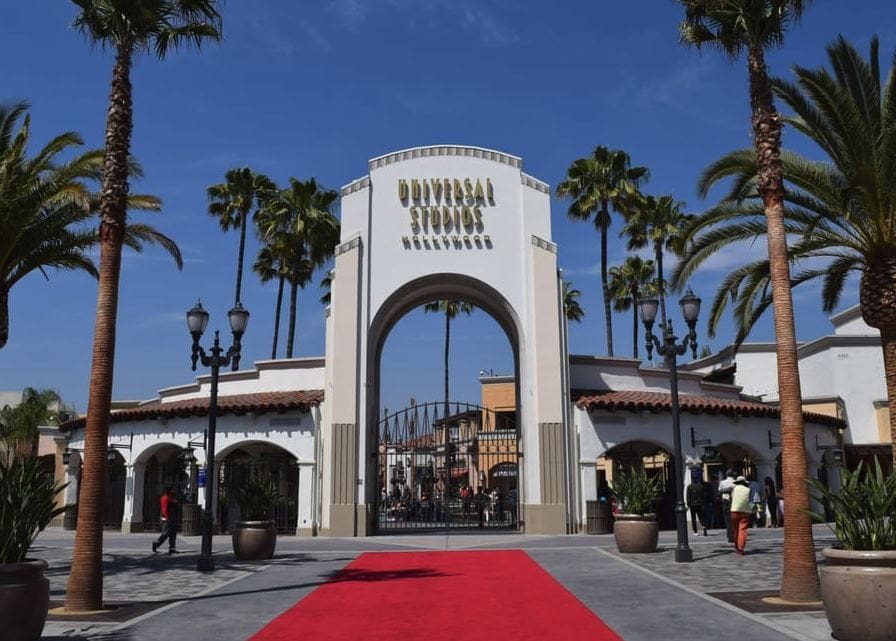 A family-friendly day in the Los Angeles area should include an excursion to Universal Studios Hollywood. From thrilling theme park rides to real-life movie sets, this family-friendly destination in Universal City will surely appeal to teens and adults alike. Take a tram ride through the studio to see where famous TV shows and movies were filmed, like King Kong, Jaws, and Bates Motel.
There are also a variety of attractions inside the theme park, from Jurassic World – The Ride to Revenge Of The Mummy. Have a fan of The Simpsons in your family? Check out Springfield! Of course, Harry Potter fans can't miss a chance to explore The Wizarding World Of Harry Potter! Other activities include live entertainment, carnival games, and more.
​​Buy your tickets now to visit Universal Studios Hollywood and guarantee a worry-free family trip!
The Escape Game
Looking for an interactive, one-of-a-kind experience that the whole family can enjoy in Los Angeles? Test your skills while visiting an escape room! At The Escape Game, families can enter an immersive, multi-room set where they'll crack codes, uncover clues, and solve puzzles in order to escape before time runs out. Kids can choose between 4 exciting, themed adventures: The Depths, Special Ops: Mysterious Market, The Heist, and Prison Break. You'll even learn team-building skills and how to work together in the process. No matter which action-packed adventure you select, this hands-on activity is sure to be a fantastic time for the entire family!
Visit a Museum
Visiting one of the many incredible museums in LA certainly ranks highly amongst the best things to do in Los Angeles with teens. If your teen loves to learn, there's no better place than a Los Angeles museum. Here are our top picks for museums in Los Angeles with teens and tweens.
Reserve your ticket to the Natural History Museum of Los Angeles County or a Griffith Observatory Guided Tour and Planetarium here through Viator!
Enjoy an Animal Encounter
Los Angeles offers families a variety of animal encounters! Whether you want to explore on dry land or say hi to marine life, here are our favorite picks for the best things to do in Los Angeles with teens this summer!
The Los Angeles Zoo
Do you love animals? If yes, you should put the Los Angeles Zoo on your must-visit list! Located within the sprawling Griffith Park, it spreads over 113 acres, so make sure to bring a map. (A shuttle is available in case you don't want to walk.) There are lots of exhibits teens will enjoy, from the Rainforest of the Americas to the Elephants of Asia. With over 250 animals, some of which are endangered, you can see anything from flamingos to wart pigs, Komodo dragons, etc. Be sure to check the calendar for any special experiences happening when you visit! 
Aquarium of the Pacific
If your teens are more impressed by sea creatures, visit the Aquarium of the Pacific instead. Located around a half-hour outside of Los Angeles in Long Beach, it's southern California's largest aquarium and definitely one of the best things to do in Los Angeles with teens this summer! Home to over 550 species, you can see sea lions, seals, birds, etc. You can even interact with some species during an animal encounter or animal feeding, from sharks and stingrays to colorful parakeets. During select seasons, the aquarium also arranges various boat tours to go whale watching. Make sure to check the calendar for more shows and special events.
Buy your Aquarium of the Pacific tickets now for your next family outing before it gets sold out!
Wander around Chinatown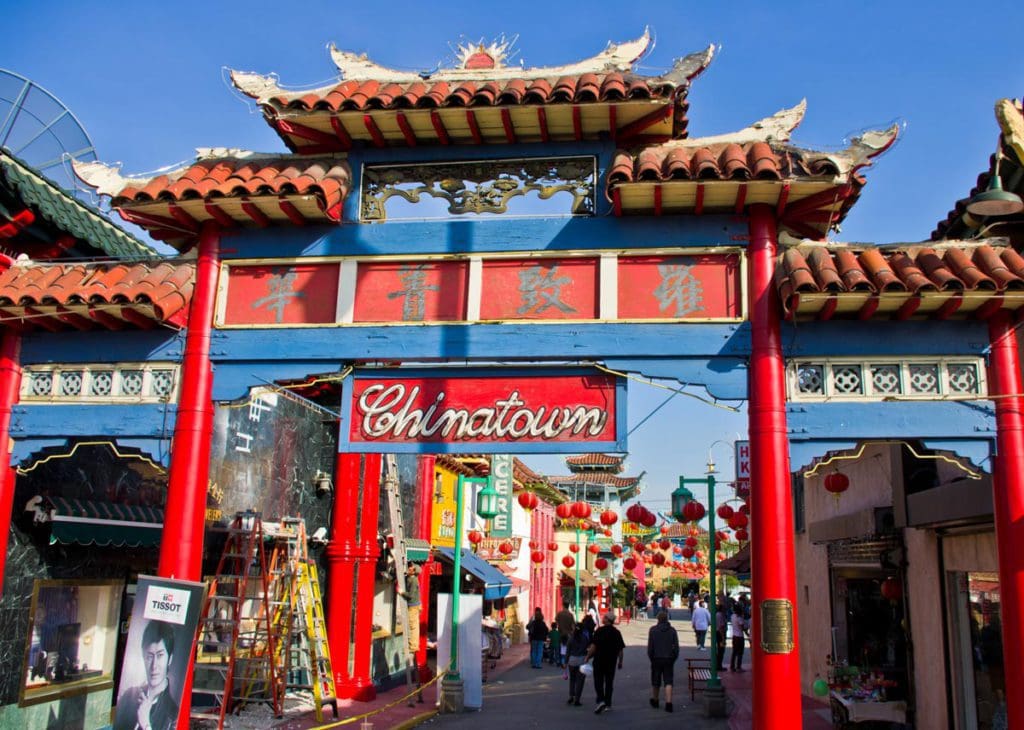 Families can step through an ornate dragon gate to wander around Chinatown in Los Angeles. With beautiful lanterns dangling from above, historic architecture, and local cuisine, it's a wonderful place to learn more about California's immigrant community. Walk around the historic Union Station, read more about Chinatown at the Chinese American Museum, and stop to appreciate the Thien Hau Temple. When you want to grab a bite to eat, head to Far East Plaza to try the traditional street food.
Chinatown Los Angeles also organizes a variety of festivals throughout the summer that teens may enjoy. Check out the mid-Autumn Festival, also known as the Moon Festival, or Summer Nights to enjoy live music, great company, and authentic culture. Certainly exploring Chinatown is one of the best things to do in Los Angeles with teens.
Explore and Save with The Los Angeles Sightseeing Pass!
Eat a Meal at an Instagram-Worthy Restaurant
Teens love posting on social media, and there's no better place to spark their creativity than Los Angeles. When you're hungry, you'll find several Instagram-worthy restaurants across the city, regardless of what you're in the mood for, making eating at these fantastic restaurants one of the best things to do in Los Angeles with teens!
In downtown LA, check out Bottega Louie, an upscale Italian restaurant in a colorful setting. Guests can watch the chef prepare food, and there's an epic dessert display for teens with a sweet tooth. If you're looking for something a little more casual, stop by Pink's Hot Dogs, a historic roadside restaurant where menu items are named after celebrities like Marlon Brando or Martha Stewart. For a bit of everything, Smorgasburg Los Angeles is your answer. Don't forget about cupcakes from Sprinkles!
Book a Downtown Los Angeles Food Tour with Viator here!
See a Sports Match
Los Angeles is home to sports franchises with an impressive history. Teens often love sports, so this can be a memorable experience for everyone! Starting on opening day April 7th, baseball fans can see the famous Los Angeles Dodgers play a game at Dodger Stadium. There's also Angel Stadium outside of LA in Anaheim, where you can see the Los Angeles Angels play. At the Crypto.com Arena, formerly known as the Staples Center, hockey fans can also see the LA Kings in action. It's also home to the Los Angeles Lakers or the Los Angeles Clippers if you're a basketball fan. Be sure to book your tickets in advance and check the schedule for whatever sport you choose.
Look here for alternative things to do and see in Los Angeles with Fever Up, such as Contact: A Multi-Sensory Journey inspired by Daft Punk!
Spend a Day at the Beach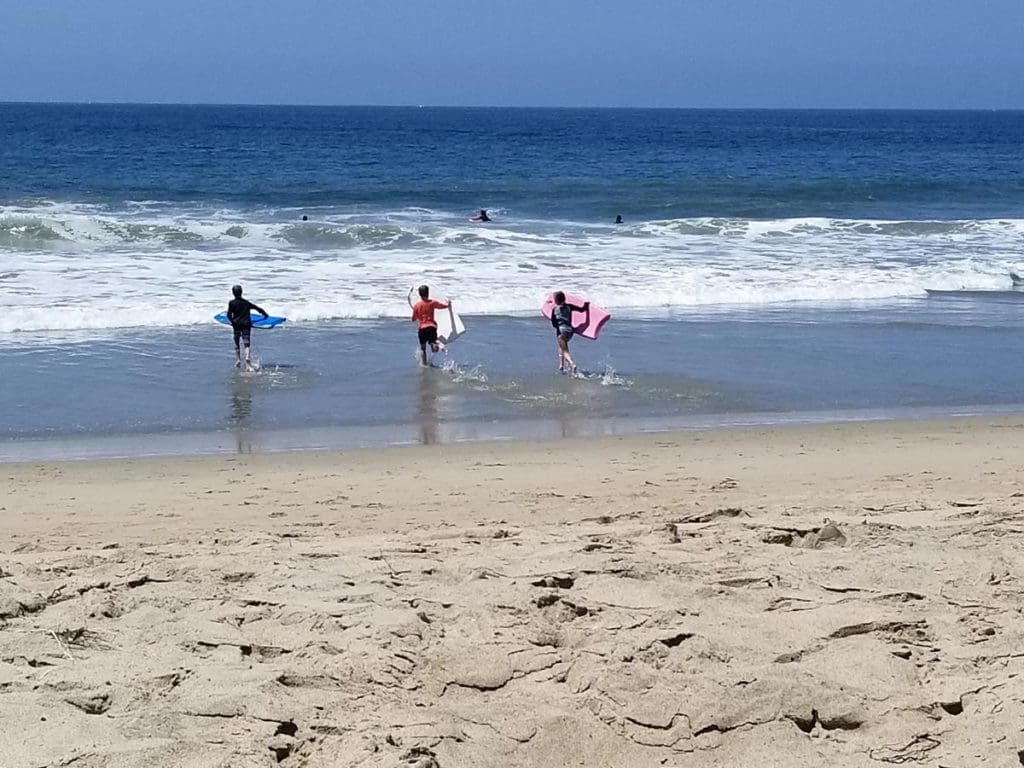 Take a Small Group Electric Bicycle Tour of Santa Monica and Venice Beach through Viator! Book here!
When searching for the best things to do in Los Angeles with teens this summer, the beach is an obvious suggestion. Though there are many beaches within driving distance, one of the most famous is Venice Beach. Here, you'll find The Venice Beach Boardwalk active all year long with rollerskaters, performers, and other types of entertainment. Rent a bike to ride around or simply stroll to play carnival games or go shopping – you never know who you'll run into! Teens who want to get in the water may love taking a surfing lesson as well. Other beaches near Los Angeles for families include Playa del Ray in Santa Monica or Little Corona del Mar in Orange County.
See more things to do in California with kids thanks to our list of 12 Warm U.S. Spring Break Destinations Families Will Love!
Relax at a Park
After exploring Los Angeles, there's nothing like relaxing at one of its many parks. In downtown LA, there's Grand Park, home to a variety of free concerts and music festivals throughout the years. With breathtaking views from the Music Center to City Hall, this 12-acre green space is a must-see. Families who want to get a little active can rent pedal boats at Echo Park Lake, then stop by one of the many vendors selling churros or fresh fruit. Elysian Park is the city's oldest public park, featuring stunning views of the Hollywood Hills and Dodger Stadium. For an aerial view of the Hollywood Sign and work by architect Frank Lloyd Wright, visit Barnsdall Art Park.
Go on a Hiking Trip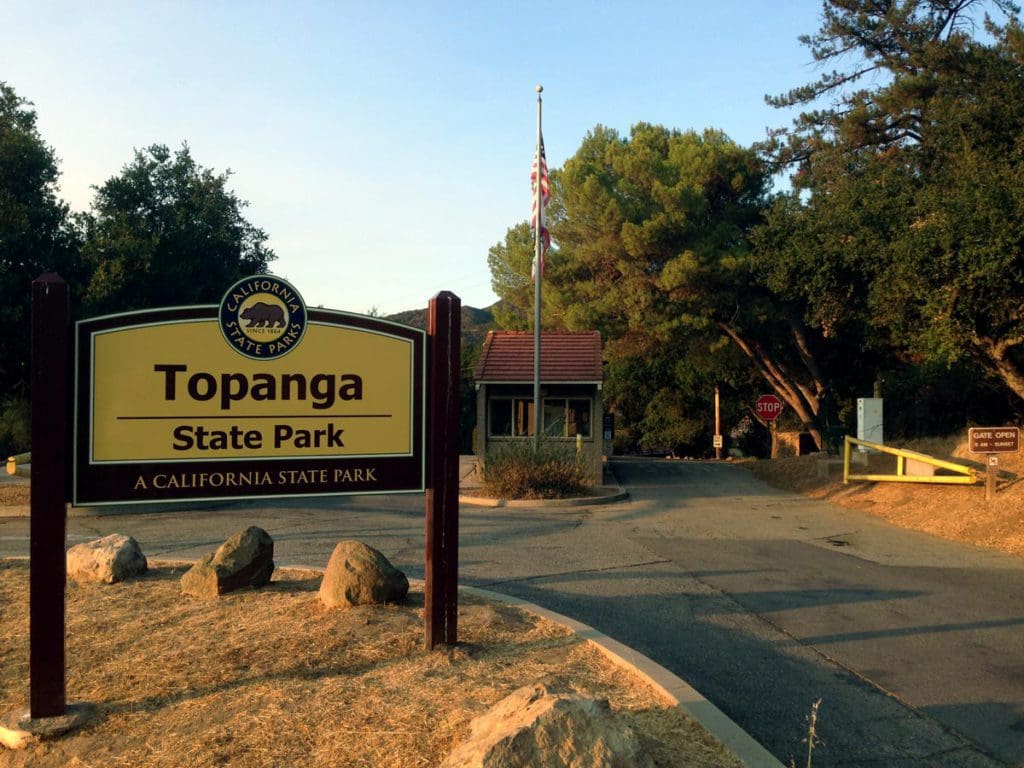 If you love being outdoors, hiking is another one of the best things to do in Los Angeles with teens this summer. From short hikes within LA to longer treks outside of the city, all skill levels will find something suitable for them. In Griffith Park, there are short trails overlooking the landscape, most leading to the Hollywood Sign. Located in the Hollywood Hills, the 2.7-mile Runyon Canyon Trail is also wonderful, though it can get a bit crowded. Near Malibu, the dog-friendly Escondido Falls Trail runs through Escondido Canyon Park. Teens who want more of a challenge can head to Topanga State Park just north of Santa Monica to hike the 4.5-mile Rustic Canyon Loop Trail.
Pro Tip: If you do decide to go hiking, make sure you go prepared. Taking water with you and sunscreen is a must. You can also take snacks with you, and remember that there might be no signal once you're high up in the mountain areas.
To see the fall foliage in full swing, check out this to Experience the Best of Fall in California with Kids!
Stop by the Hollywood Walk of Fame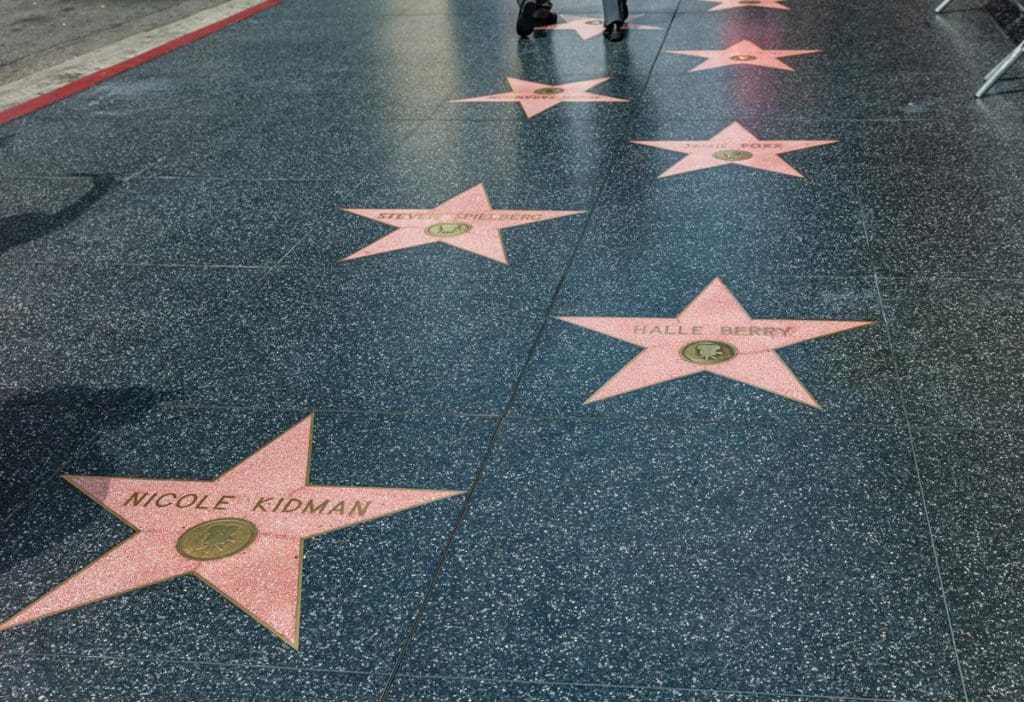 Only the biggest stars in pop culture history have deserved a star on the Hollywood Walk of Fame. At this point, the historic landmark features over 2,500 brass and terrazzo stars. Your teens will love posing next to the star of their favorite celebrity, between Muhammad Ali, Matt Damon, and James Franco. If you want to take things to the next level, how about going star hunting? Many celebrities live in Los Angeles or shoot movies here. This could be a lifelong memory for your teens, but it will require a bit of luck to encounter anyone. Of course, there's always the option of touring the celebrity homes around Beverly Hills! 
This Full-Day Iconic Sights of LA, Hollywood, Beverly Hills, Beaches, and More tour through Viator stops at the Hollywood Walk of Fame!
Choose this Los Angeles: Hollywood Celebrity Homes Tour through Getyourguide.com!
Other Tips for Visiting Los Angeles with Teens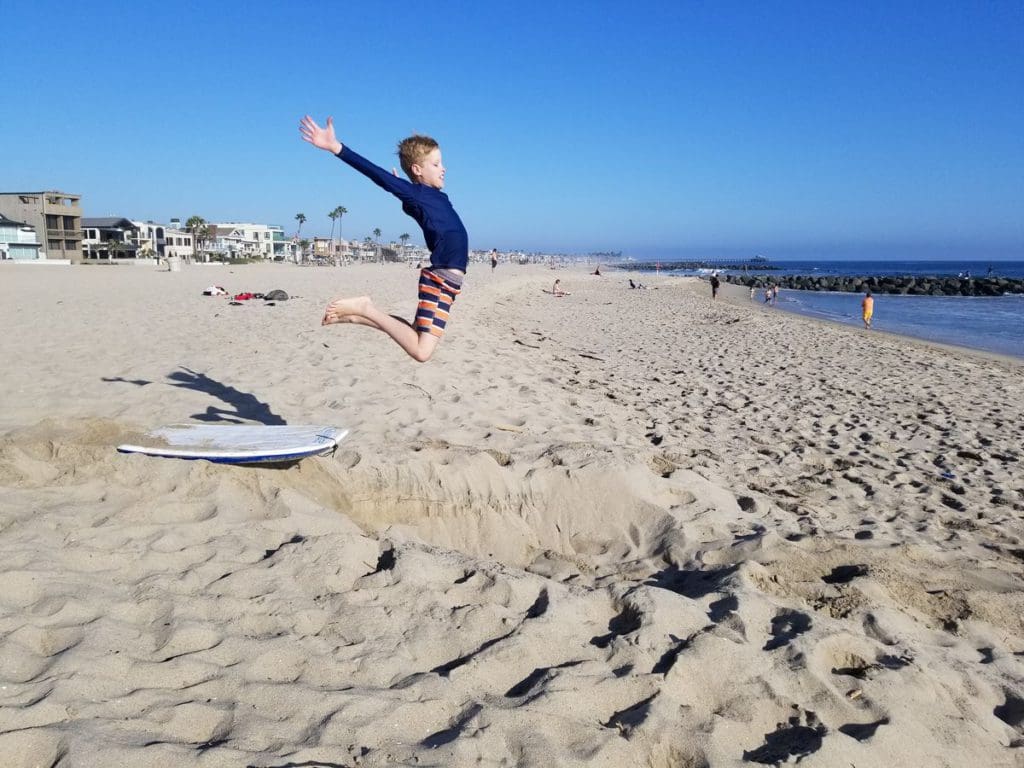 As a parent, there are some tips to know when traveling with teens in Los Angeles. First, be sure to keep your phones charged, and even bring a power bank if necessary. Also, be aware of everyone's whereabouts. Explain to your teens that it's not about control, and if they agree, activate mutual GPS tracking. Have a travel medical kit ready as well, and consider travel insurance. Plus, be sure to store valuable items in a safe place. If you plan on driving, some crucial driving safety tips include checking your tire pressures, keeping a spare, fastening your seatbelts, and avoiding distractions. With these tips, you're sure to have a wonderful trip to Los Angeles with teens!
Where to Stay in Los Angeles with Teens
Families looking for the best hotels in Los Angeles for teens will have plenty of options. In downtown Los Angeles, you'll find upscale hotels like The Ritz-Carlton Los Angeles, the Omni Los Angeles Hotel at California Plaza, and the Freehand Los Angeles. For somewhere to stay in Hollywood, the W Hollywood and The Hollywood Roosevelt are both fantastic choices. After exploring the many best things to do in Los Angeles with teens, your family will certainly adore staying at any of these hotels in LA!
Book a unique stay at these Best Themed Hotels On The West Coast For Families!
Happy Travels!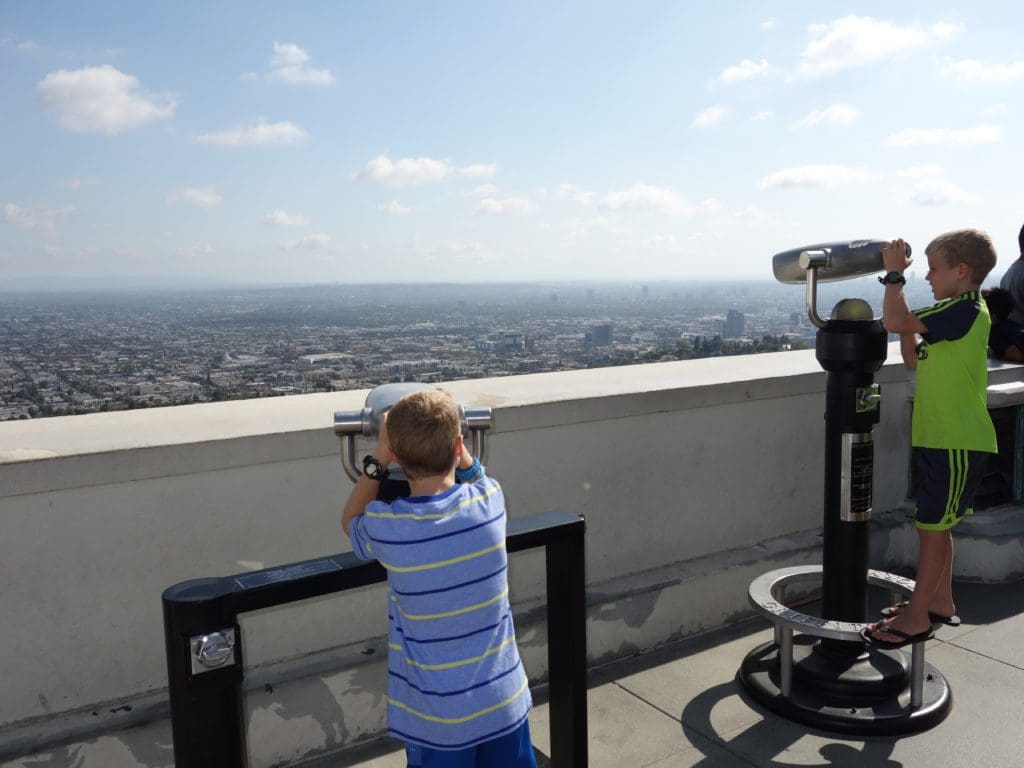 We hope you liked this list of the Best Things To Do In Los Angeles With Teens This Summer by our contributor Douglas Parker! From Instagram-worthy restaurants to scenic hikes in nature, this southern California destination is a paradise for kids of all ages. Enjoy Los Angeles with your teens!
*Due to the COVID-19 pandemic, some of the attractions, accommodations, or things to do on this list may be closed. Please ensure availability before making your decision.
*This post may contain affiliate links that may earn us a small commission, at no additional cost to you. Affiliate links in no way inform the hotels, sights, products, or other recommendations included in our articles. All opinions and recommendations expressed here are that of the contributing author and/or are compiled from submissions submitted by the generous members of our Families Who Love To Travel community.
READ MORE: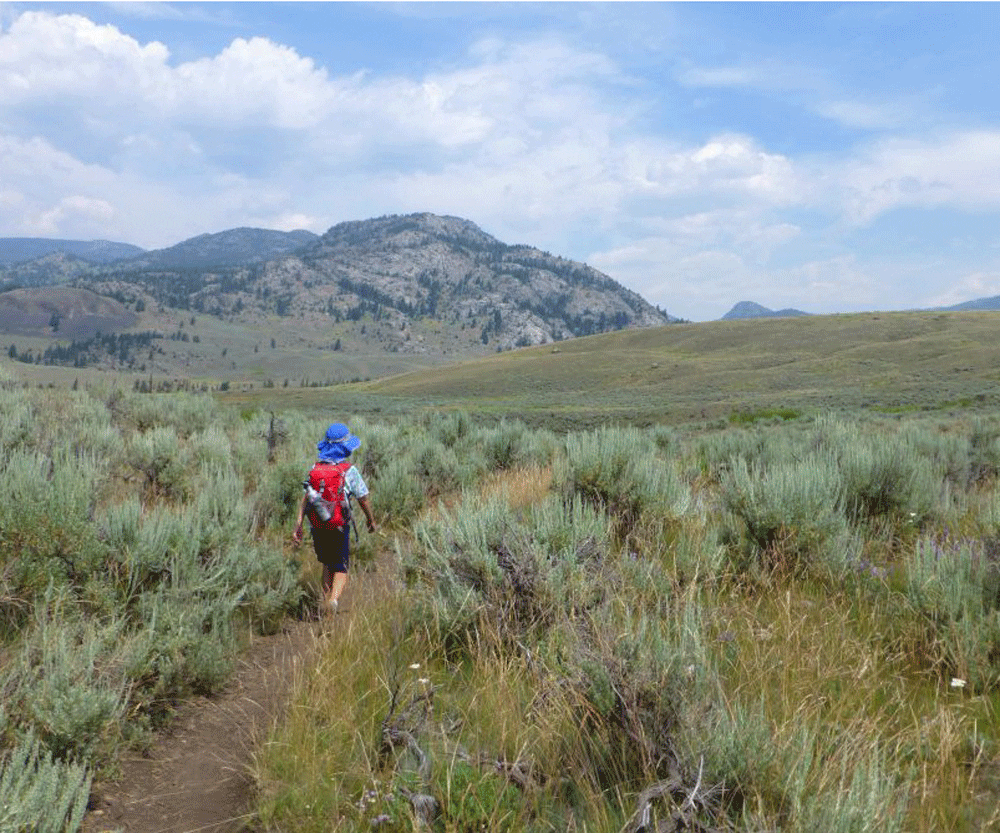 Everyone knows that Yellowstone National Park makes for a classic family vacation. Strolling the boardwalks...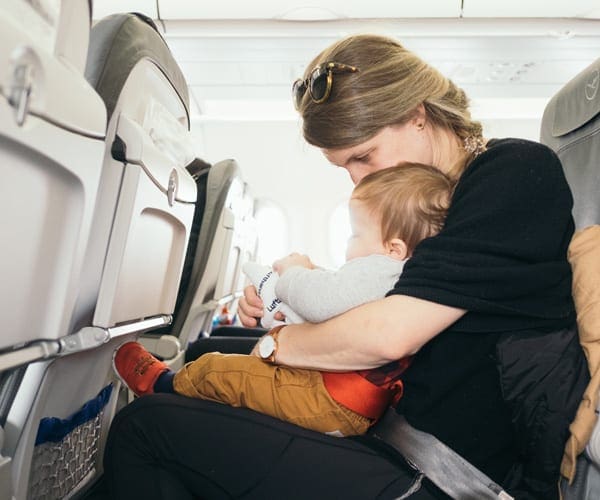 Families Who Love To Travel contributor Meghan Oaks provides her 10 best tips for your...