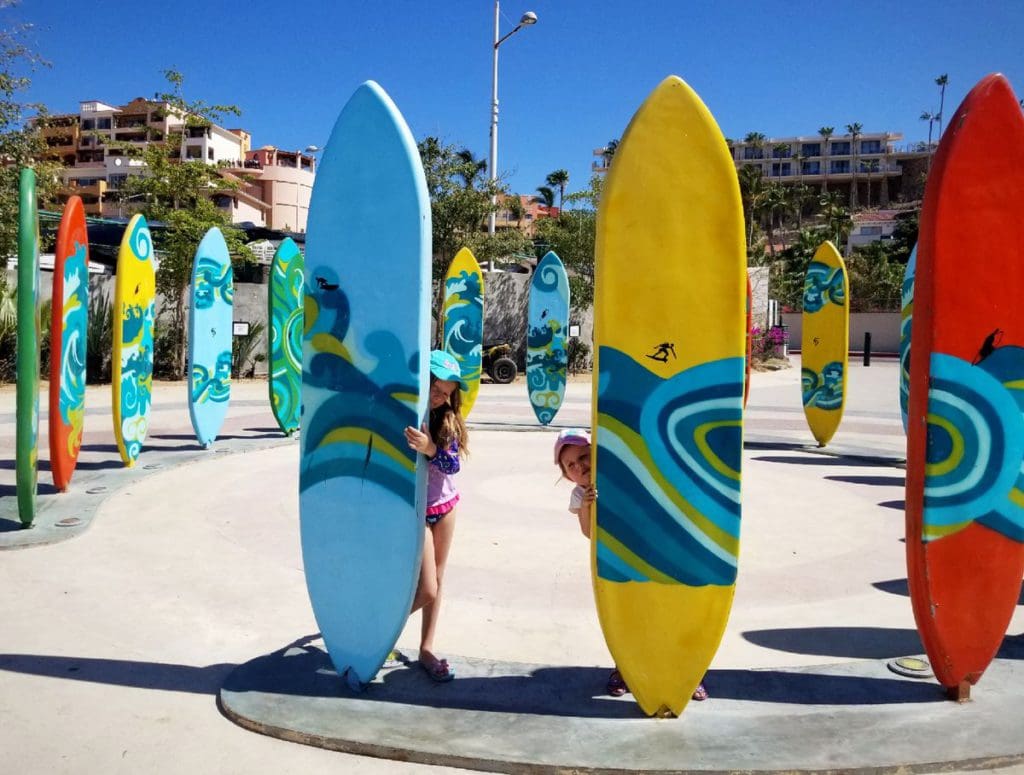 If you want to know all about visiting Los Cabos with kids, there's some important information you need to know first. From the local currency to health information, it's important to research your vacation destination before booking your trip. Finding all the information in one place can be difficult, though, which is why we've compiled a list of things to know before visiting Los Cabos, including important information for you to reference. Plus, stay tuned until the end, since we also include things to do in Los Cabos with kids, the best restaurant in Los Cabos for families, and the best resorts in Los Cabos. Keep reading for all about visiting Los Cabos for families!
At a Glance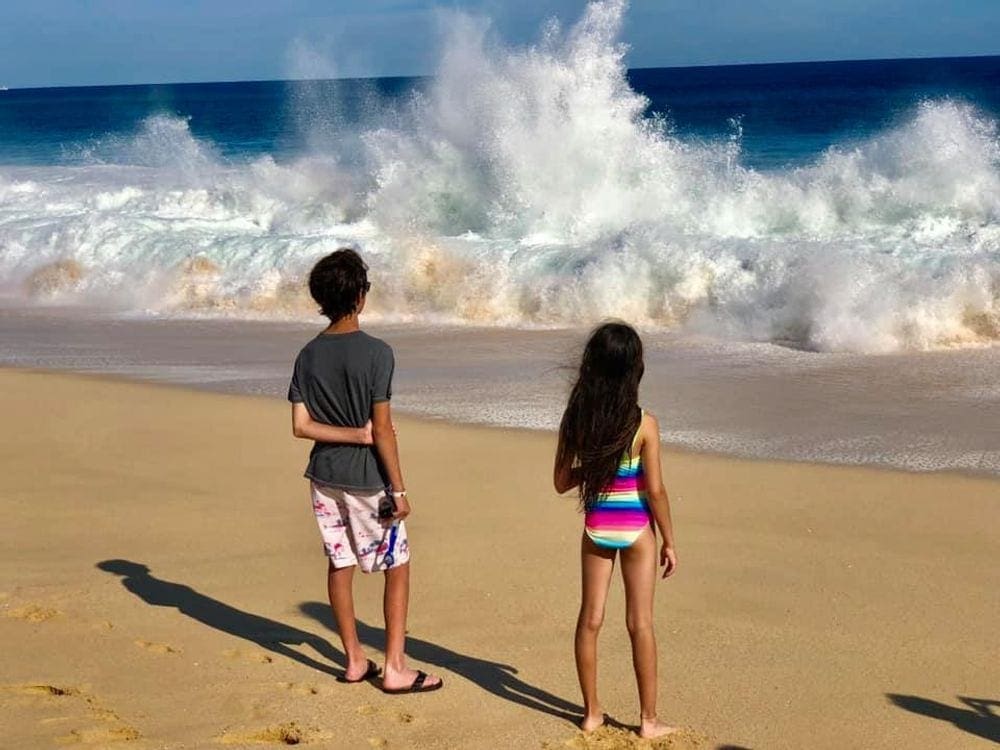 Need to know all about Los Cabos with kids? From currency to time, official language, and visa information, here are some basic facts you should know about visiting Los Cabos with kids.
Local Currency & Time
Wondering about the Los Cabos local currency? The official currency in Los Cabos is the Mexican Peso, though prices are often given in US dollars. In case you need help figuring out how much money to bring with you, use this handy currency converter. Los Cabos is expensive in comparison to mainland Mexico, but still relatively cheap compared to the rest of North America. Most businesses in Los Cabos will accept US dollars, but in most cases, you're better off using pesos. You'll often pay less and it is a sign of respect.
It is easy to withdraw pesos at widely available ATMs (for a small fee) or a casa de cambio. You may also buy them at your home bank. If you must use US dollars, make sure to have bills smaller than $20 that are clean and not overly worn. Visa and Mastercard credit and debit cards are widely accepted by higher-end hotels and restaurants but expect to pay cash at smaller establishments. Traveler's checks or personal checks are not widely accepted. 
Los Cabos operates in Mountain Standard Time all year long, the same time zone as Denver. Click to see Los Cabos' current time.
Official Language & Visa Information
Spanish is the official language spoken in Los Cabos, though English is also commonly spoken. It is appreciated if you speak a few words in Spanish; therefore, you may want to try to pick up a bit of the language beforehand. If you're planning an extended trip to Los Cabos or have a non-U.S. passport, you may also need to research obtaining a VISA before your visit. To learn more about the Los Cabos VISA policy, click here.
Power/Standard Voltage
In Los Cabos, the standard voltage is 127 V and 60 Hz. There are two associated plug types: A and B. Plug type A is the plug that has two flat parallel pins. Type B has two flat parallel pins and a grounding pin. You can typically use the same equipment if the standard voltage in your country is between 110-127 V (as in the U.S., Canada, and most South American countries).
Local Weather
Knowing about the Los Cabos climate will be helpful before you depart. Los Cabos has a subtropical desert climate, with an average winter temperature between 20 and 24 degrees Celsius (68 to 74 degrees Fahrenheit) and summer temperatures around 28 degrees Celsius (83 degrees Fahrenheit). The dry season runs from October through May, which means this period has very little rain. This contrasts with the relatively rainy period from July to September. Los Cabos can experience hurricanes from June through October, and like most of Mexico, the region can experience earthquakes from time to time. Check the current forecast on Accuweather. If you need more help planning your Los Cabos vacation with kids, feel free to check out Visit Los Cabos, Visit Mexico, or the Los Cabos Guide, the official website of the Los Cabos Tourism Board, for more information.
Health Information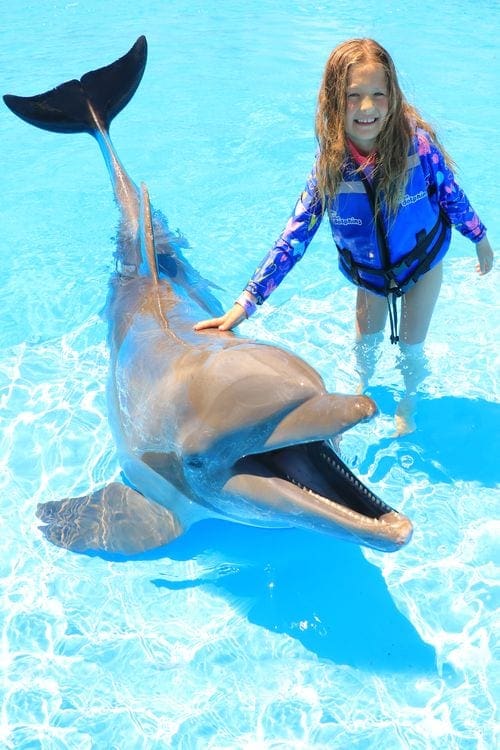 Having the right information about health and safety is an important part of visiting Los Cabos with kids. If your children have allergies, might need medical attention, etc., be sure to keep this important information in mind.
Vaccinations, Health Tips, & Hospitals
Visiting Los Cabos with young ones? Remember to check your child has all the correct shots and vaccines. For a complete list of the recommended vaccines and more health information on visiting Los Cabos, including COVID-19 warnings and regulations, visit the official CDC website. It's always better to be safe than sorry, so you should also check out hospitals near your vacation destination. Five accessible hospitals in or near Los Cabos are the Hospital H+ Los Cabos, the AMC American Medical Center, the CMC Hospital, Saint Luke's Hospitals, and BlueNet Hospitals.
COVID-19 Guidelines & Vaccination Information
If you're planning a trip to Los Cabos soon, you're probably wondering about the island's COVID-19 guidelines. As of January 26, the US Embassy & Consulates in Mexico has permitted travel from the United States to Mexico for travelers with proof of a negative COVID-19 viral test taken within three calendar days of travel. Only if you meet specific entry and exit requirements (some restrictions on non-essential travel until September 21, 2021).
Currently, the U.S. Department of State suggests reconsidering travel to Mexico due to COVID-19, and the increased risk of crime and kidnapping in some areas. The CDC has issued a Level 3 Travel Health Notice for Mexico due to COVID-19. Mexico has lifted stay-at-home orders in some areas, and has resumed some transportation and business operations, though a curfew remains in place. We suggest making sure you're fully vaccinated before traveling to Los Cabos with kids. For vaccination information, click here.
Emergency Services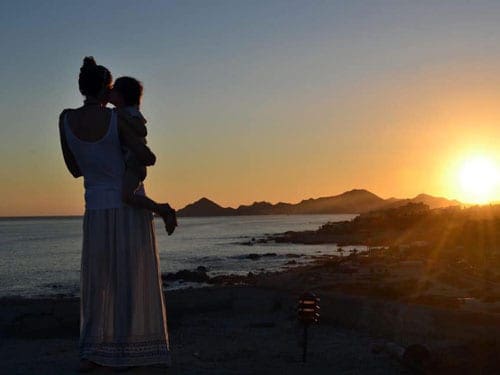 In case of an emergency, keep these numbers handy during your trip to Los Cabos with kids, as this is very important information.
Police, Fire Department, Ambulance
Need police assistance in Los Cabos? Call 911. In case of a fire in Los Cabos, you can also contact the fire department by calling 911. You can also call 911 to reach an ambulance in Los Cabos. For a full list of emergency numbers in Los Cabos, click here.
Safety Issues
If you're visiting with your kids, you're probably wondering: are the Cayman Islands safe for families? Los Cabos has a medium crime level. There can be frequent pickpocketing and telephonic extortion (a scheme whereby a victim is told over the phone that their family member has been kidnapped, to trick them into paying money) in crowded areas of the city. Generally, it is good to exercise increased caution in Mexico due to crime and kidnapping. Some areas have increased risk, though the majority of violence is drug-related. You can review the current U.S. Department Mexico Travel Advisory here.
Los Cabos for Kids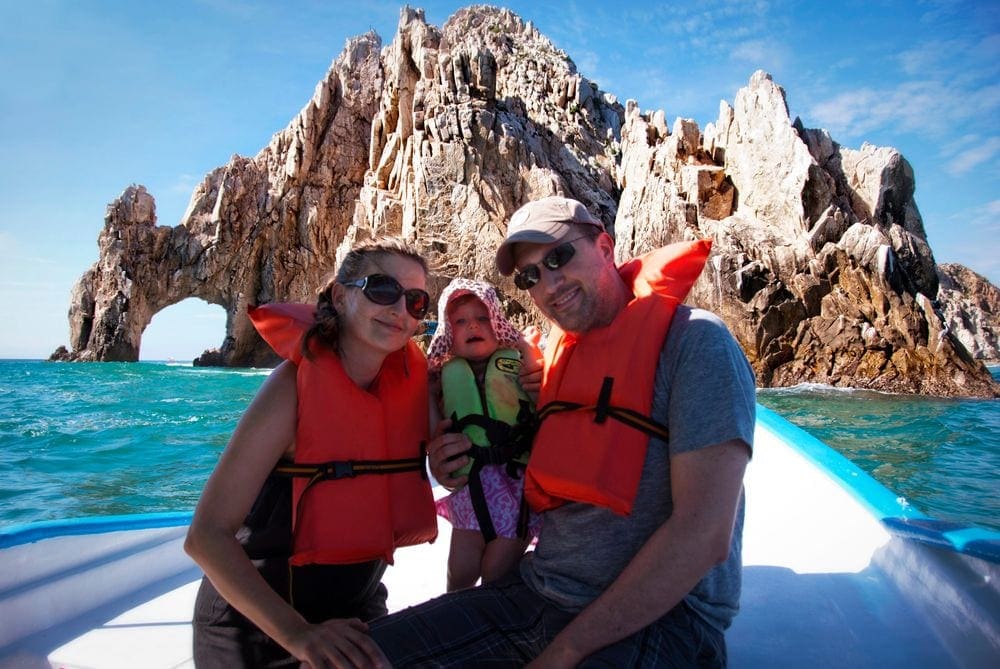 Visiting Los Cabos with kids brings its own set of challenges. Keep reading for comprehensive information on babysitting services, baby gear rentals, etc.
Babysitting Services & Baby Gear Rentals
Looking for a romantic evening alone in Los Cabos? Luckily, you'll find plenty of babysitting services throughout the city. We suggest Baja Babysitting, Cabo Babysitters, or Cabo Sitters and Care. If you've left your baby gear at home, don't worry! There are plenty of places to find baby gear in Los Cabos. Take a look at Baja Baby Gear or Cabo Baby Gear Rental.
Transportation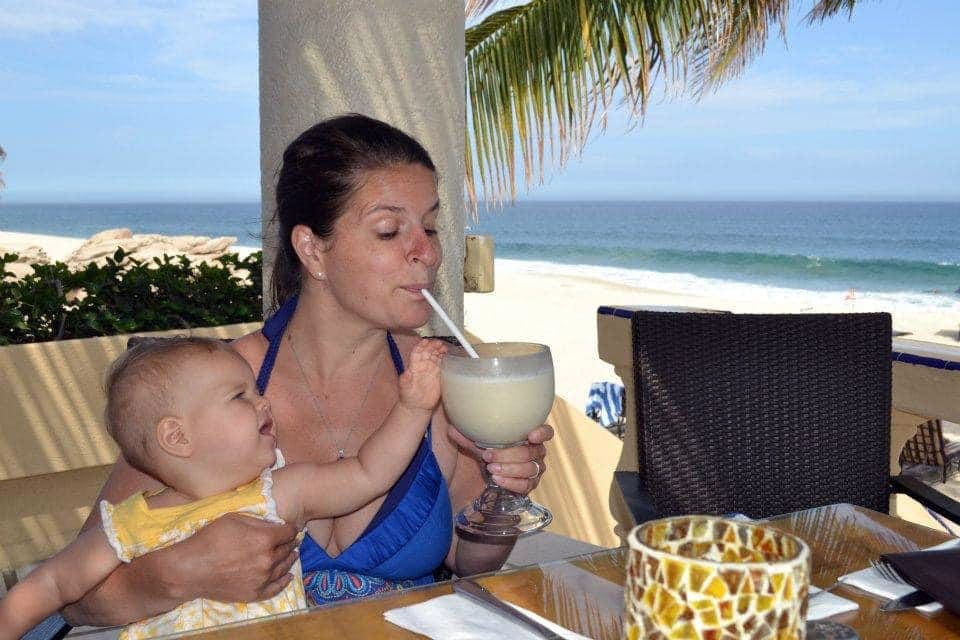 Transportation is another thing to consider when vacationing in Los Cabos with kids. Whether you need information about car seats or local airlines, you've come to the right place.
Car Seat Laws, Transportation Services, & Local Airlines
There are no mandatory laws for the use of child car seats in Mexico. However, if you plan to ride in a car with a child under the age of 5, you should always use a car seat for safety. In the state of Baja California Sur, it is obligatory to wear a seatbelt and to stay within the speed limit. It is common to rent a car when visiting Los Cabos, though leasing agencies in Mexico do not rent car seats. When you first arrive in Los Cabos, several companies offer transfer services via private shuttles, such as Cabo Adventures.
To get around Los Cabos, renting a car is recommended. Taxis and Uber are also available in Los Cabos, but in many cases, you may be better off reserving private transportation. With only one major highway, the only thing to be aware of is that local drivers may be a bit more aggressive. The two main tourist areas in Los Cabos are the towns of Cabo San Lucas and San Jose del Cabo, and the resort area between them is called the Tourist Corridor or the Golden Corridor. The bus that services the area, Subur Cabos, is a convenient way to get from one to the other with stops along the corridor. Some buses travel longer distances, to La Paz, Loreto, and further up the Baja Peninsula.
For more information on Los Cabos transportation, click here. Need to make use of local airlines during your trip? Some local airlines in Mexico for domestic travel include Aeromexico, Interjet Airlines, Viva Aerobus, and Volaris.
Other Things to Know Before Visiting Los Cabos with Kids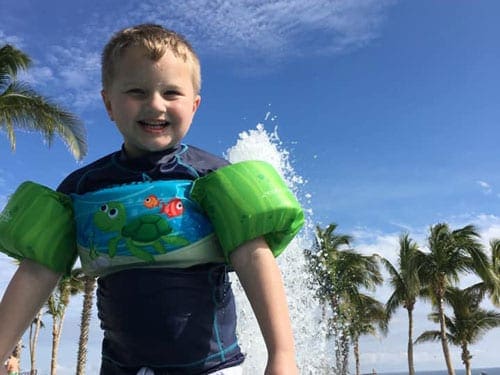 Searching for more tips on visiting Los Cabos with kids? Between tipping customs and important holidays, there are still a few things left you should know. Keep reading!
Tipping Customs
Tipping customs in Los Cabos may differ from the United States or elsewhere in the world. Some restaurants add a service charge (propina) which is around 15%. You do not need to tip more if this is added to your bill. At a bar in Mexico, tip between 10 and 20 pesos per drink. If you run a tab, you can tip around 15% at the end. The norm for waiters is 15% to 20% of the bill, depending on service. For porters and bellboys at airports and hotels, $1 (about 13 peso) per bag is sufficient. At expensive hotels, tip at least $2 (about 26 pesos) per bag. Leave at least $1-3 (13 to 39 pesos) per night for maids at all hotels.
Tipping taxi drivers is necessary only if the driver helps with your bags: 50 cents to $1 (6 to 13 pesos), and tip tour guides and drivers at least $3 (39 pesos) per half-day of 10% of the tour fee. Gas station attendants are tipped 50 cents to $1 (6 to 13 pesos), more if they check the oil and tires. Parking attendants—including those for valet parking—should be tipped $1 to $3 (13 to 39 pesos). In Baja, remember that the minimum wage is equivalent to $5 per day, and the vast majority of workers in the Mexican tourist industry barely live above the poverty line. Also note: do not tip in coins because they cannot be exchanged and are virtually worthless.
Important Holidays
If you're still searching for specific dates to visit Los Cabos, you may want to determine whether your vacation will fall on a public holiday. This can greatly diminish the number of attractions or points of interest you see, so it's important information to know about visiting Los Cabos. Check out this guide to public holidays in Mexico for more information.
Things to Do in Los Cabos with Kids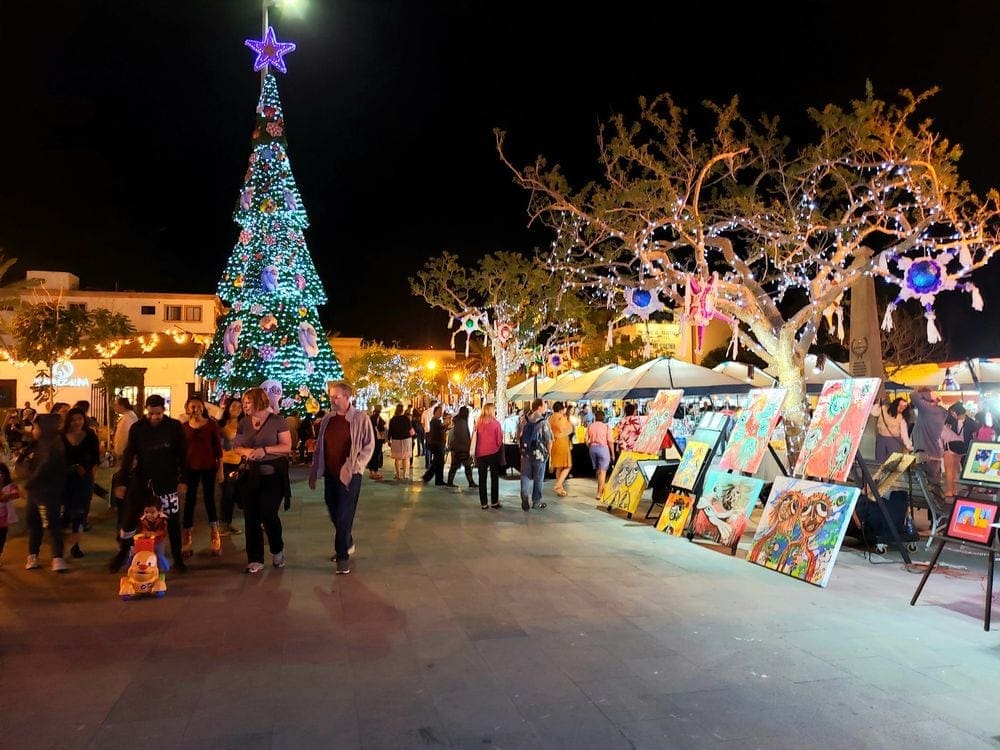 Once you've read our Los Cabos important information, it's time to start planning your itinerary and looking up what to do in Los Cabos as a family. For starters, get a glimpse of stunning wildlife by whale watching in Los Cabos! There are plenty of companies to choose from, including Cabo Trek, Cabo Adventures, and Cabo Expeditions. With Cabo Adventures, you can also book a camel tour! Or, you could swim with dolphins at Cabo Dolphins, which is a partner of the American Humane Association.
Another must-see is Lands End, the most famous landmark in Los Cabos! Located at the southern tip, families frequent this location for its picturesque panoramas, calm waters, and white sand beach. Ask someone for directions on Medano Beach, and head past Pelican Rock to come upon the Arch. Then, book a tour with a glass-bottom boat to explore this area by the sea! For something new, head over to the Cannery Beaches for a day by the sea and a sweet treat – these vendors sell some of the best churros in the area.
Looking for more local tips and personalized advice for your trip to Mexico? Connect with Suzanne from Go Ask A Local! She's a local guide based in Oaxaca who works all over the country and offers trip planning consultations.
RELATED ARTICLE: 5 Best Things To Do in Los Cabos With Kids (Off-Resort)!
Where to Stay in Los Cabos with Kids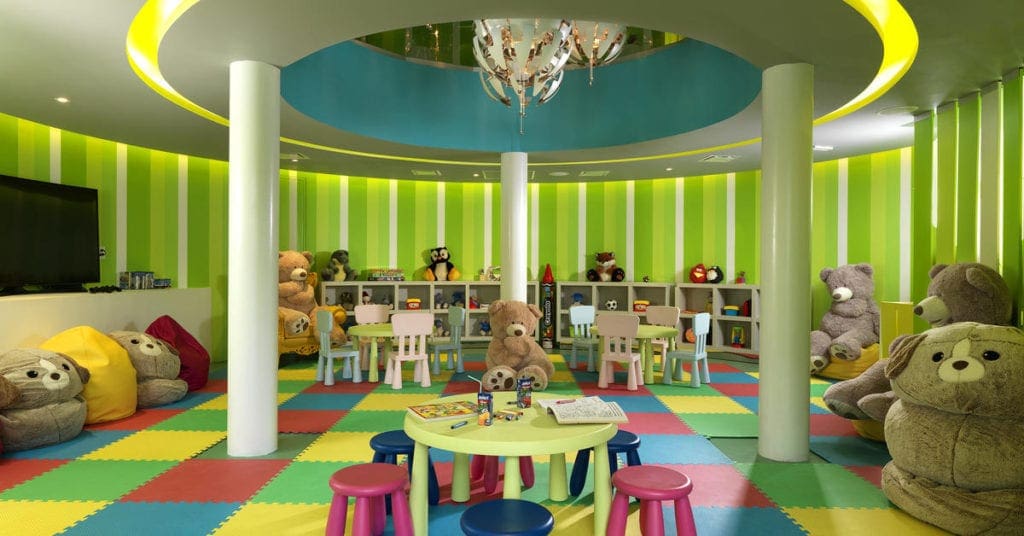 Looking for the best places to stay in Los Cabos with kids? If you're looking for the best family all-inclusive resorts in Los Cabos, look no further than Hyatt Ziva Los Cabos, Grand Velas Los Cabos (which has its own kids' club!), and Paradisus Los Cabos.
Not into the all-inclusive scene? Check out the Waldorf Astoria Los Cabos Pedregal (which includes a teen guide for older ones), the One and Only Palmilla, the Four Seasons Resort Los Cabos at Costa Palmas (with six different swimming pools!), the Hilton Los Cabos Beach and Golf Resort, or Montage Los Cabos.
RELATED ARTICLE: Family Resorts in Los Cabos Your Kids Will Love (All-Inclusives Included!).
*Due to the COVID-19 pandemic, some of the attractions, accommodations, or things to do on this list may be closed or may have reduced services. Please ensure availability before making your decision.
*This post may contain affiliate links that may earn us a small commission, at no additional cost to you. Affiliate links in no way inform the hotels, sights, products, or other recommendations included in our articles.
Families Love Travel is not liable for any injuries and/or damages to persons or property occurring as a result of your vacations influenced by the suggestions on this website. We are not responsible for any information given on this website, such as recommendations for babysitting services, car rentals, or accommodations. All content provided is for informational and review purposes only. The information we provide is meant to make it easier for families to travel together and nothing more. Try the suggestions at your own risk.
READ NEXT:
Don't forget to join the Families Love Travel Facebook group, follow our Facebook and Instagram page, and subscribe to our newsletter for more family-friendly travel ideas.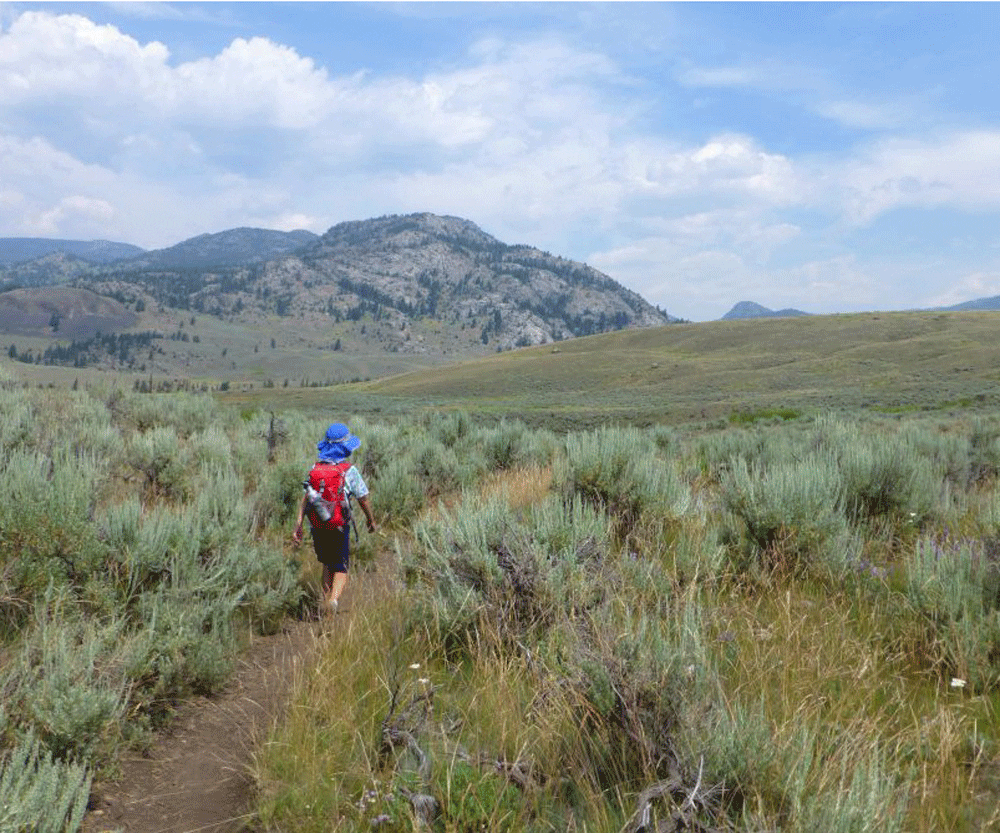 Everyone knows that Yellowstone National Park makes for a classic family vacation. Strolling the boardwalks...
You can do all the research and pack all the right things, but it's hard...