Escape the heat to one of these best mild weather European destinations for a family summer vacation! From the Austrian Alps to the rolling hills of northern Spain, our list has a ton of great suggestions for families who want a cooler adventure. Whether you want to go hiking, biking, or enjoy crystal clear lakes, kids of all ages will be impressed with what Europe has to offer. Appreciate the gorgeous landscapes of Scotland's Isle of Skye or head to Bergen to enjoy a mix of Norweigan culture and scenic sights. No matter where you take your next trip, this list of the 17 Best Mild Weather European Destinations For A Family Summer Vacation can help you get started. Here are some fantastic things to do with kids, where to stay, and more!
Best Mild Weather Destinations in the United Kingdom for a Family Vacation
Families visiting the United Kingdom this summer will love these mild-weather European destinations for a family summer vacation! From gorgeous landscapes to quaint city centers, keep reading for our suggestions!
Isle of Skye, Scotland
Enjoy a truly magical summer vacation on the Isle of Skye! Connected to mainland Scotland by a bridge, this 50-mile-long island is famous for its breathtaking scenery. From picturesque fishing villages to rolling hills, Medieval castles, and lots of family-friendly activities, summer is a wonderful time to plan a vacation. Though occasionally rainy, temperatures reach between the high 50s and low 60s.
Visit the capital city, Portree, a popular base for exploring the island. From here, families can take a boat trip to see wildlife or walk along the Portree Harbour to spot colorful houses. Hikers will also find their fair share of scenic trails in and around Portree, including easy options like The Lump. Or, more challenging options like The Quiraing or Old Man of Storr in nearby Trotternish. A bit north of Portree, families can also visit Dunvegan, home to the Dunvegan Castle. Kids will love eating a picnic at Coral Beach and possibly spotting seals! Alternatively, head south to Glenbrittle to find the famous Fairy Pools. These crystal clear blue pools attract visitors from all over the world. Some are brave enough to jump in the cold water! Even if you don't want to take the plunge, they're still a beautiful sight to behold.
Look here for tours on Isle of Skye with Getyourguide.com!
Cornwall, England
For a laidback vacation in England, beat the heat in Cornwall. Boasting white-sand beaches, crystal blue seas, and rugged terrain, this coastal county is located on the county's southwestern tip. Kids may even recognize the stunning cliffside scenery from movies such as Harry Potter! Summer temperatures range with highs in the 60s and lows in the 50s.
Families who want a beach day in Cornwall can visit St. Ives, where Porthmeor Beach attracts surfers. Meanwhile, Porthminster features palm trees reminiscent of a tropical island. Kids will love taking a boat trip to nearby Seal Island! Historical attractions abound in Bude. Start your day by relaxing at Summerleaze Beach or paddling at the Bude Sea Pool. Then, explore Castle Bude, a 19th-century landmark. Mount's Bay is another must-visit spot, home to the Kynance Cove, one of the most photographed places in Cornwall.
Click here to find out about Cornwall and 16 Exciting European Beach Destinations For Families!
Belfast, Northern Island
Belfast is definitely one of the best mild weather European destinations for a family summer vacation! With pleasant temperatures between the mid-50s and mid-60s, this charming city in Northern Ireland rarely gets too hot.
Explore the historic city center or head to the "Titanic Quarter" to learn more about the birthplace of the Titanic ship. Kids will also love splashing at the ​​Andersonstown Indoor Aqua Park, featuring exciting water slides and an aqua adventure play area. You can also enjoy the great outdoors at Colin Glen Forest Park, which is packed with exhilarating ziplines and obstacle courses. Animal lovers can't miss the Belfast Zoo or the Exploris Aquarium. Or, escape the city to visit WWT Castle Espie, a sprawling nature preserve with geese, swans, and other native bird species!
Book a Hop-On Hop-Off bus tour of Belfast here through Viator!
Wales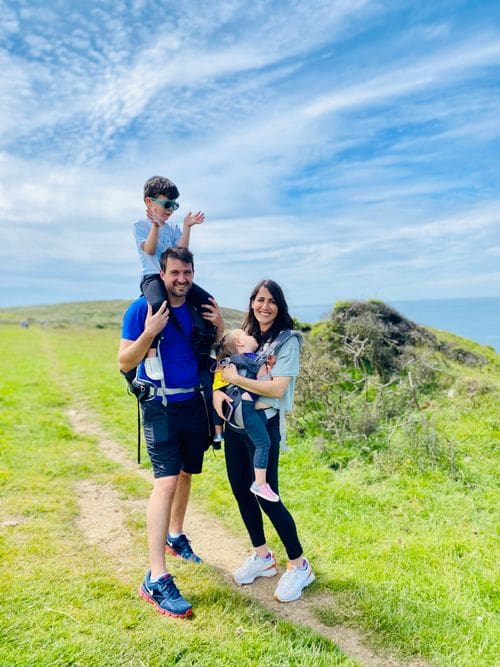 Wales is a great place to take the kids during summer vacation. Famous for its verdant countryside, stunning beaches, and quaint towns, families can expect mild summer temperatures in the mid-60s to the mid-70s. There are also so many fun things to do in Wales, from hiking through forests to visiting a sheep farm.
In northwestern Wales, visit the awe-inspiring Snowdonia National Park, home to endless hiking trails, over 100 lakes, and Mount Snowdon. For the best views, take the Snowdon Mountain Railway to the top of the summit. Another great option in northern Wales is to explore one of the many castles,e the Conwy Castle or Beaumaris Castle. Kids can imagine being knights and princesses as they explore these historic buildings! To see some of the best sights in Wales, GetYourGuide offers a Snowdonia: Hike to the Summit of Snowdon.
Another must-see destination is Devils Bridge Falls, located in the heart of the Cambrian Mountains in mid-Wales. Families can access this gorgeous waterfall attraction from the seaside town of Aberystwyth. This is also a great place to take a beach vacation. Aberystwyth North Beach boasts soft sand, calm waters, and other fun activities like a bouncy house or donkey rides! In southwestern Wales, Pembrokeshire offers some of the most dramatic views in the country. Save time in your itinerary for Pembrokeshire Coast National Park, known for its rugged coastline. With a tour, families can go kayaking or spot seals, dolphins, and puffins! For more of a city experience, visit Cardiff, the capital, for shopping, fine dining, and a mixture of art and history.
Reserve tours in Wales with Getyourguide.com here!
Best Mild Weather Destinations in Iceland for a Family Vacation
Summer is a fantastic time to experience Iceland's dramatic landscapes, fascinating wildlife, and cool cultural excursions! This Nordic country is often very cold the rest of the year, but families can enjoy mild summer temperatures of around 50 degrees.
RELATED: An Exciting Two-Week Iceland Itinerary For Families
Explore the capital Reykjavik to walk along the beautiful Reykjavik Bay, go shopping on Laugavegur, and visit the Reykjavik Family Park and Zoo. Families can also visit the Nauthólsvík Geothermal Beach to swim in the warm lagoon water and enjoy a sandy beach. Or, head to South Iceland to find the Sólheimasandur plane wreck (there is even a shuttle that goes to the plane wreck: DC3 Plane Wreck Shuttle in South Iceland | Icelandic Mountain Guides). Featured in movies, TV shows, and music videos, the plane wreck is accessible via a hike. From Blue Lagoon to Jökulsárlón Glacier Lagoon, Iceland showcases iconic scenery too.
Summer is also a great time to take a tour, from horseback riding to whale-watching. Book your Classic Whale Watching from Reykjavik or ​​South Coast and Glacier Lagoon Boat Tour through Viator today! GetYourGuide also offers a Snorkeling Tour With Underwater Photos.
For more things to do in Iceland with kids, check out this list of the Best Things To Do In Iceland With Kids!
Best Mild Weather Destinations in Norway for a Family Vacation
Visit Norway for your next family summer vacation! Rich in history, scenic landscapes, and delicious food, this Scandinavian country is a great place to beat the heat. Keep reading for our tips on visiting Norway with kids!
Bergen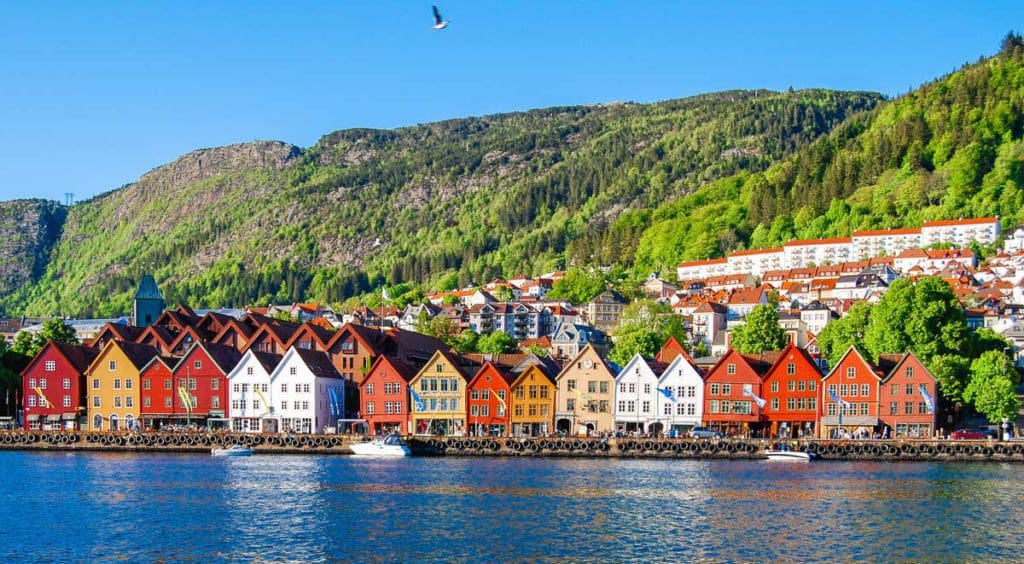 Enjoy spectacular mountain views, long and deep fjords, and family-friendly activities in Bergen! Located in southwestern Norway, summer temperatures reach around 60 to 65 degrees.
Stroll around historical Bryggen, where kids can travel back to Medieval times and spot colorful houses along the Old Wharf. Then, make your way through the narrow, cobblestone streets of the city center to shop, browse the historical Fish Market, or visit the Bergen Aquarium. Families can also take advantage of the warm weather by taking a boat cruise along the harbor or picking up a free kayak from behind the Norwegian Museum of Fisheries. Don't forget about Fløyen Mountain, accessible via a scenic ride on the Fløibanen Funicular. You'll get a breathtaking view of the city and there's even a playground at the top! Finally, if you want to see some of the best sights in Bergen, GetYourGuide offers a Bergen: Osterfjord, Mostraumen, and Waterfall Cruise.
Best Mild Weather Destinations in Denmark for a Family Vacation
Denmark definitely boasts some of the best mild weather European destinations for a family summer vacation! Here are our favorite suggestions!
Copenhagen
Copenhagen is a wonderful city for families to visit in the summer. Showcasing hundreds of parks, reliable public transportation (free for kids under 12), and a walkable city center, temperatures reach around the mid-70s.
From the wide tree-lined streets of Frederiksberg to the colorful, fairytale-like buildings of Nyhavn, there are certainly a ton of things to do for all ages. To soak up the summer sun, there are some beaches close to the city center, like Svanemøllen and Amager Beach Park. Or, spend the day at Tivoli Gardens, featuring green spaces, thrilling rides, and restaurants. Indoors, visit family-friendly museums like the Experimentarium, the National Aquarium, and the National Museum of Denmark. Other things to do in Copenhagen during the summer include biking around the city, going to one of the many playgrounds, browsing farmer's markets, and taking a canal tour! To book a fun tour in Copenhagen, Viator offers a Copenhagen Canal Tour – Exploring Hidden Gems, which lets families see some of the best sights in the city from a local's perspective
Looking for a popular day trip near Copenhagen for kids? Families also love hunting for The Six Forgotten Giants. Alternatively, visit the nearby island of Malmö, Sweden for a charming day in a neighboring country. Then, the Open Air Museum (just 20 minutes from Copenhagen) is one of the oldest and largest open-air museums in the world. It's a great place to meander together and learn about Denmark's historic countryside. Finally, you can also take the almost three-hour drive to LEGOLAND® Billund Resort.
Find more travel suggestions on our list of the 10 Best Places to Travel with Kids in Europe!
Best Mild Weather Destinations in Sweden for a Family Vacation
Visiting Sweden this summer? You're in luck, since it's home to some of the best mild weather European destinations for a family summer vacation! Check out our suggestions to learn more!
Stockholm
Visiting Stockholm in the summer with kids can be a great way to bond as a family. Reaching between 70-75 degrees, the Swedish capital encompasses multiple islands across an archipelago. There are also plenty of activities to keep everyone entertained, from exploring the historic Old Town to visiting the city's many parks or playgrounds.
When you're ready to explore the city, boat cruises are an especially popular way to see the sights in the summer. Soak up the sun at Tantostranden Beach on the island of Södermalm or head to Djurgården to learn about Swedish history at Skansen. Or, visit the Vasa Museum, where kids can see an enormous 17th-century ship that was salvaged from the bottom of the sea! For something different, why not try a spot of mini-golf or go-karting? Whatever you choose to do, your kids are sure to have a blast in Stockholm this summer! Finally, book your Stockholm Bridges & Sightseeing Tour or a Stockholm Archipelago Cruise With A Guide through Viator today!
Best Mild Weather Destinations in Austria for a Family Vacation
Known for its mountainous landscape, great food, and kind culture, Austria is an extremely kid-friendly place to visit. You may be surprised to find out it's also a wonderful destination to see in the summer. Keep reading to learn more!
Zell Am See
Zell Am See is the perfect place to enjoy a summer vacation with the family. Located in the Austrian Alps, this beautiful lakeside town is around an hour south of Salzburg. In the summer, Zell Am See is bustling with activity, and there are lots of things to do with kids. Temperatures reach the mid-70s, with plenty of sunny days to go swimming, canoeing, or stand-up paddle boarding in nearby Lake Zell.
There are also numerous hiking and biking trails for all skill levels that wind through the scenic mountainside. Families can even take a ride on the oldest functioning cogwheel railway in Europe, The Pinzgauer Lokalbahn! For something a bit calmer, stroll through the pedestrian-only Old Town, explore the restaurants and cafes, or visit one of the many historic museums. Families staying in Austria can also take advantage of the Kinderhotel Zell Am See. This family-friendly hotel chain makes visiting Europe with kids easier by providing dedicated play areas, childcare, and more amenities for your vacation. Undoubtedly, this is one of the best mild weather European destinations for families.
Look for tours of Zell Am See here through Viator!
Tyrol
Take your next summer family vacation to Tyrol! Located in the western Austrian Alps, this diverse state showcases breathtaking scenery, historic sites, and balmy temperatures in the 70s. From tobogganing to archery, zip-lining, and exploring ice caves, there are plenty of activities to keep kids content in the summer months too.
Visit the capital city, Innsbruck, to see Baroque-style castles, learn more about Austrian history, and enjoy several wonderful things to do with kids. Or, get some incredible views from the Zugspitz Cable Car, which takes you from Ehrwald to the summit of Germany's tallest peak. Tyrol also has some scenic family-friendly trails, especially in the St. Anton Am Arlberg region. Hike the Verwall Valley Trail, which passes a lake, suspension bridge, and playground. Families can also cool off from the sun at Area 47, an outdoor adventure park with rafting, giant slides, and more fun!
Need somewhere to stay in Tyrol with kids? Consider a Kinderhotel, which has multiple locations in the region. For accommodations near St. Anton Am Arlberg, stay at the Kinderhotel Laderhof. This all-inclusive hotel has multiple play areas, a kids' club, and cozy accommodations. Kids will love staying at Pitzis Kinderhotel, which has a beautiful mountainside location, plus an on-site animal farm! Other Kindhotels in Tyrol include Baby & Kinderhotel Laurentius, Almhof Family Resort & Spa, and Hotel Löwe – Leading Family Hotel & Resort. Finally, Hotel Stern, the first climate-neutral hotel in Austria, is another fantastic option in the area for families. Kids will adore sleeping in the hay, going to the petting zoo, pony rides, treasure hunts, ziplines, and the forest playground, while parents sit back and relax with panoramic views.
Best Mild Weather Destinations in Switzerland for a Family Vacation
Once the snow-capped mountains of Switzerland begin to melt, the summer fun truly begins! From hiking to biking, swimming in crystal clear lakes, and taking scenic train rides, your entire family will love a vacation to Switzerland. Keep reading for our favorite options, including the best mild weather European destinations for a family summer vacation!
Zermatt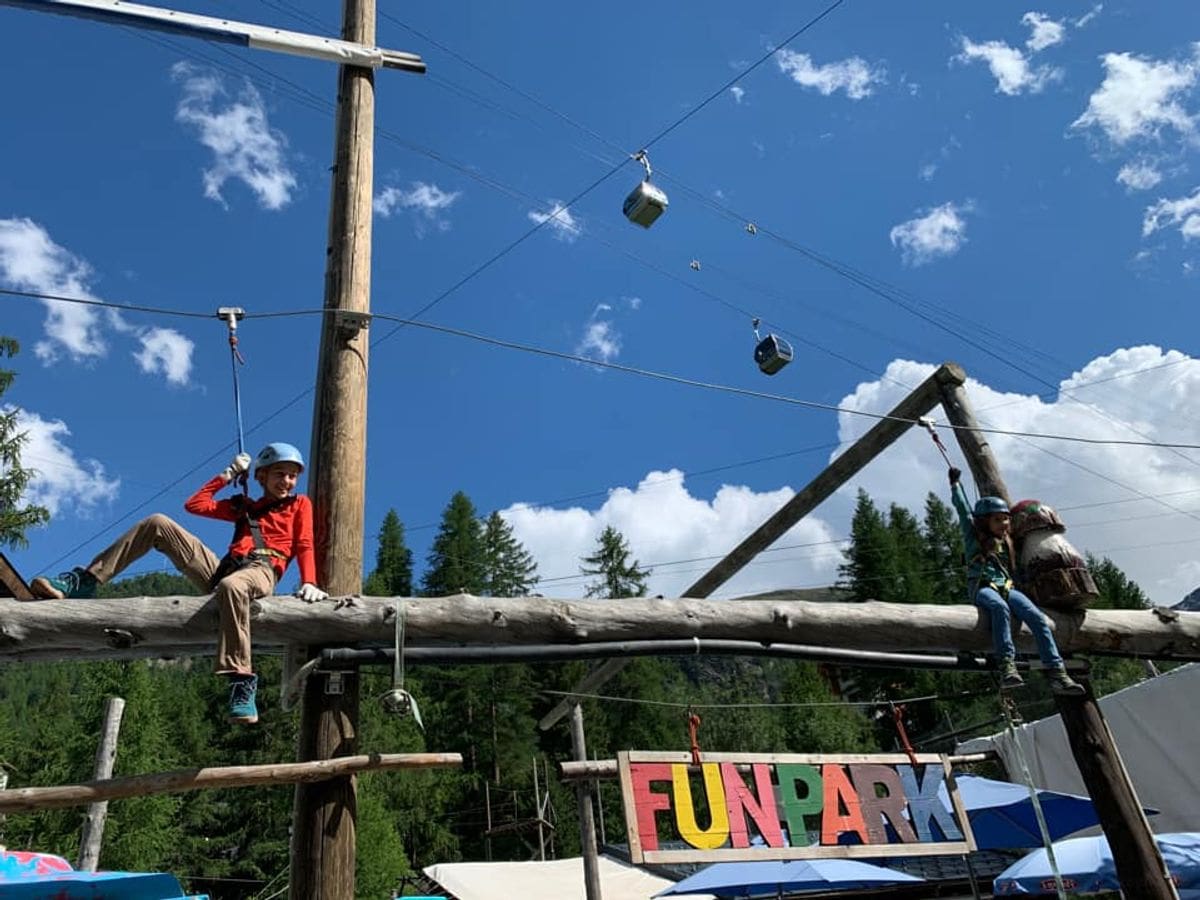 Set against the backdrop of the iconic Matterhorn Mountain in Switzerland, Zermatt is a picturesque town famous for its winter skiing. However, with summer temperatures of around 60-70 degrees, it's also a great mild weather European getaway!
One popular activity is riding the Gornergrat Railway to the top of Gornergrat Mountain to enjoy stunning views of the Matterhorn. Alternatively, you can ride to Trockener Steg (the Matterhorn Glacier Paradise area). Another must-do is hiking or biking through the beautiful valley. Easy trails include 5 Lakes Walk, the Botanical Trail, and the Marmot Trail. Kids can also go for a swim in one of the many lakes or rivers (Lake Leisee is home to the calm Zermatt Beach!). Or, try their hand at rafting or tubing. When you want a bite to eat, stroll the main street, Bahnhofstrasse. It's filled with kid-friendly restaurants, trendy boutiques, and luxury hotels.
St. Moritz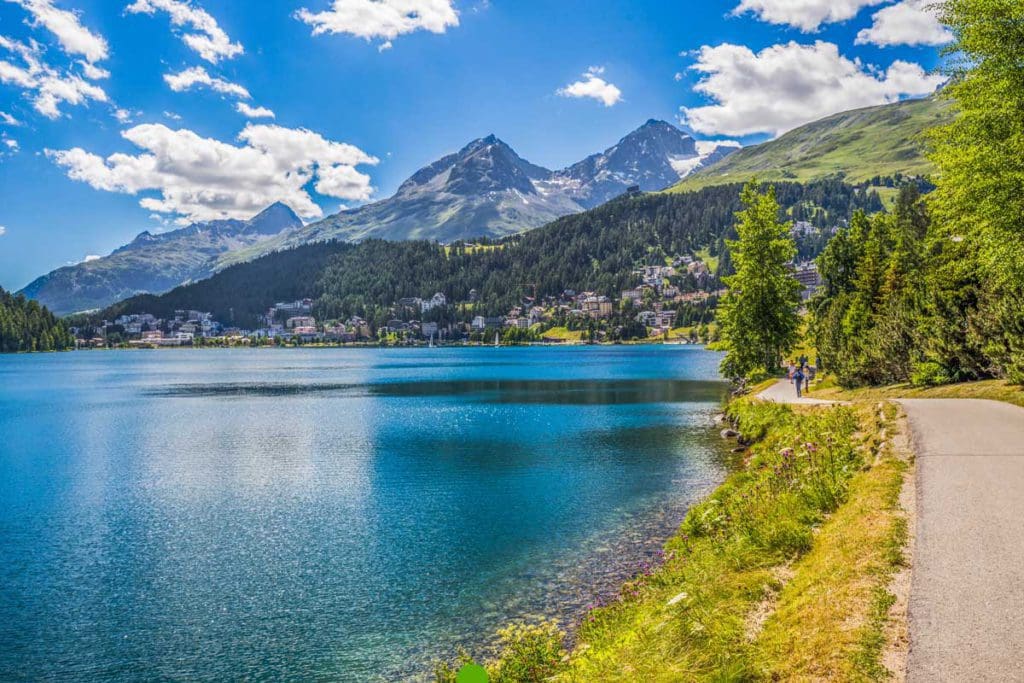 With over 300 days of sunshine a year, your family's summer will be well spent in St. Moritz! Temperatures range from 60-70 degrees in this quaint Swiss alpine town, which showcases gorgeous scenery and endless attractions for kids too.
If you're also planning to visit Zermatt, you can take the Glacier Express to St. Moritz. This famous train travels through some of the most stunning scenery in the country, and the kids will love seeing all the glaciers and snow-capped mountains! In St. Moritz, lounge by Lake St. Moritz, a fantastic place for swimming, windsurfing, and canoeing. Families can also take a cable car ride to the top of Piz Nair. From the mountaintop, enjoy the stunning views of the Swiss Alps, then hike back down if you're feeling adventurous! ​​Of course, you can also just relax in one of the many parks or playgrounds in St. Moritz. Let the kids run around and burn off some energy while you enjoy the warm summer sun. For a sweet treat, don't forget to try some authentic Swiss chocolate from Hanselmann!
About 90 minutes from St. Moritz, active families need to add the Laax Valley to their itinerary! Famed for outdoor activities like rafting, hiking, biking, and more, the Laax Valley provides a stunning background for thrill-seeking families. In fact, this area boasts over 150 miles of hiking trails and 140 miles of mountain bike trails, most of which offer stunning mountain vistas that are sure to impress everyone in your family.
Lauterbrunnen
If you're visiting Lauterbrunnen in the summer with kids, you'll find plenty to adore about this charming destination in the Swiss Alps. Situated between rocky cliffs and towering mountain peaks, temperatures rarely exceed 60-65 degrees.
Explore Lauterbrunnen Village with your kids to see elegant chalet-style houses set against the backdrop of the thundering Staubbach Falls. For the best views, you can also take a cable car from Stechelberg Village to Schilthorn Mountain to overlook the Bernese Alps. Kids and adults alike will love seeing the magnificent valley below! Or, enjoy an underground adventure at nearby Trummelbach Falls, a series of 10 waterfalls cascading through a mountain. Surely, families can't visit Switzerland without going on a hike or two. There are plenty of trails suitable for young children. Tired of all the walking? Relax in one of the many natural pools that dot the landscape. Lastly, don't forget to visit a chocolate factory in Lauterbrunnen!
RELATED ARTICLE: 13 Amazing Towns and Villages To Visit With Your Family In Switzerland
Best Mild Weather Destinations in Italy for a Family Vacation
Summertime in Italy often conjures images of tasty gelato, beautiful beaches, and endless fun in the water. From the shores of Lake Como to The Dolomites, there's so much to discover in this family-friendly region. Here are our favorite spots for a cool summer vacation!
Lake Como
If you're looking for a fun and relaxing summer vacation with your kids, look no further than Lake Como. Located at the foothill of the Alps in Italy's Lombardy region, temperatures reach around 70-80 degrees in this upscale resort area. In fact, this beautiful destination also has something for everyone, from scenic boat rides to exploring medieval castles and ruins.
For a taste of culture, you can visit one of the many villages along the lake, from Bellagio to Varenna, Menaggio, and Lenno. Kids will especially love swimming in the crystal-clear waters of Lake Como or renting a paddleboat to explore on their own. There are also several beaches along the lake where kids can swim and play, including Colonno Beach, Lido di Lenno, and Lido di Argegno. For those who want to explore, hike the Wayfarer's Path, which starts in the town of Varenna and travels through woody hills. Another fantastic way to admire Lake Como is by seeing Brunate, a small village located on top of the mountains. Take the funicular for a great view! Of course, when you're ready for a break, there are plenty of ice cream shops and cafes to keep kids happy.
Traveling from Milan to Lake Como? Viator offers a Lake Como and Bellagio Day Trip from Milan!
The Dolomite Mountains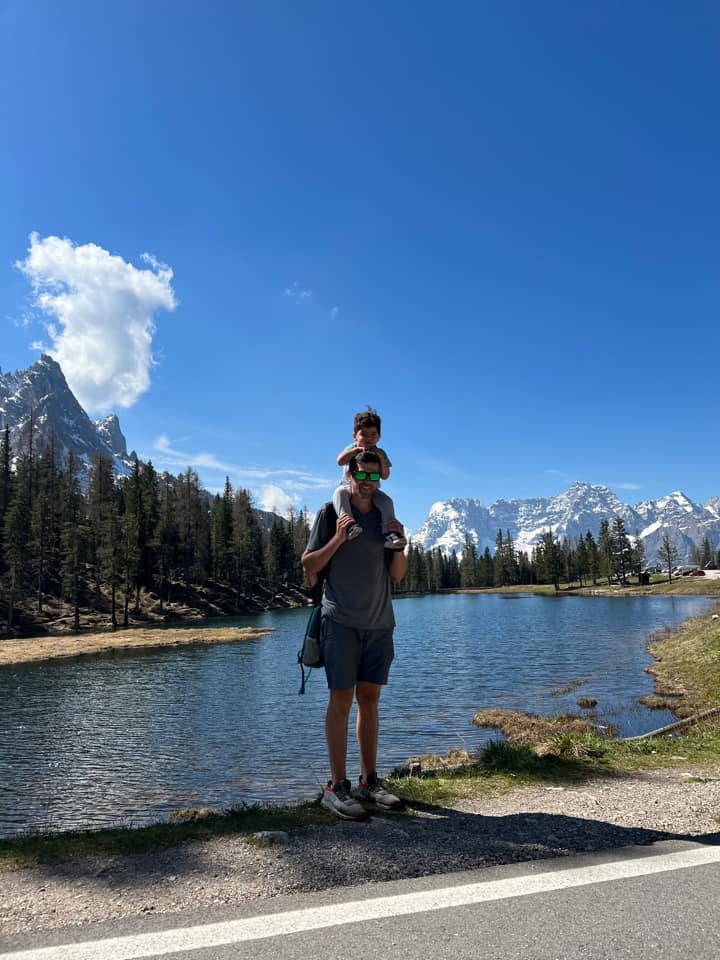 If you're looking for a picturesque place to take your family this summer, the Dolomite Mountains should definitely be on your list! Located in northeastern Italy, this famous winter hot spot is just as hopping in the summer. Plus, with mild temperatures of around 70 degrees and lots of sunshine, there are plenty of chances to explore its gorgeous valleys, serene lakes, scenic hikes, and so much more.
Visit Lake Garda, one of the biggest in Italy, to enjoy beautiful views over the mountains. Kids can swim, take a boat ride, or windsurf! Other lakes in this region include Lago di Braies, Lago di Sorapis, and Lago di Carezza. Hiking is also a must, and some beautiful spots include the Alpe Di Siusi Valley, Puez-Geisler National Park, and Cortina d'Ampezzo, where kids can learn more about the town's Olympic legacy. Of course, no trip to the Dolomites would be complete without tasting the local cuisine. Stop at Rifugio Delle Odle for a delicious dinner and unparalleled views over the mountain!
Best Mild Weather Destinations in Spain for a Family Vacation
From beautiful beaches to rolling hillsides, Spain's diverse terrain provides the perfect backdrop for your next summer vacation. Here are a few suggestions on things to do and see in Spain with kids!
Donostia-San Sebastian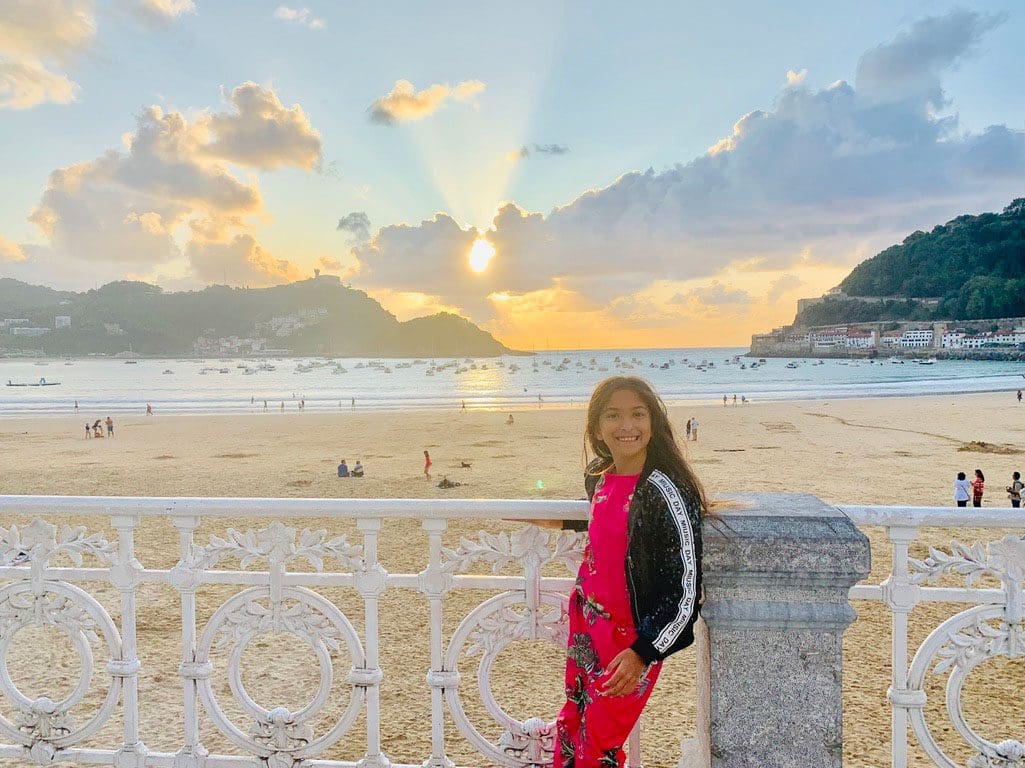 As one of the best mild weather European destinations with kids, there are plenty of things to do in Donostia-San Sebastian with kids during the summer months. Located in the heart of Basque County, this seaside resort town welcomes families with sunny temperatures of around 70-75 degrees.
When you want to relax, the beach is a great place to start, like Playa de la Concha or the quieter Playa de Ondarreta. Kids can kayak, swim in enclosed pools, or surf if the conditions permit! Another popular activity is to go on a boat ride around the bay. This is a great way to see the impressive cliffs and coastline from the water. Little ones will also love learning about marine life at Aquarium Donostia / San Sebastián. If you're looking for something a little more cultural, visit the Old Town, which is full of historic buildings, tapas bars, and interesting shops.
Asturias
One of the best regions in Spain to explore during the summer with kids is Asturias. Famous for its rugged coast, gorgeous mountains, and Medieval architecture, summer temperatures usually reach around 70-75 degrees.
Visit the Medieval city of Llanes to explore the historic city center, watch boats zip by the marina, and try fun activities such as hiking or climbing. For a unique beach experience, kids can swim at high tide at ​​Playa de Gulpiyuri, a flooded sinkhole. Staying in Llanes also puts families less than an hour from Picos de Europa National Park. In addition to its incredible scenery and rock formations, this natural oasis is home to two stunning glacial lakes which make up the Lakes of Covadonga. Kids may even spot rare animals like the brown bear and Iberian wolf in the distance!
There are so many other things to do in Asturias with kids, including visiting Solmiedo National Park. Families who want a cultural or historical experience can also visit the capital, Oviedo, which is home to several religious relics and Gothic architecture. Stroll around the Medieval Old Town or visit a kid-friendly museum, like The Fine Arts Museum of Asturias. Finally, if you want to take a tour to Picos de Europa, GetYourGuide offers a Santander: Pilgrimage Day to Santo Toribio. With so much to do, no wonder this is one of the best mild weather European destinations for families!
Happy Travels!
We hope you liked this list of the Best Mild Weather European Destinations For A Family Summer Vacation! From historical ruins to hiking, biking, and visiting the beach, Europe is certainly a unique place for your next cool-weather escape. Enjoy Europe with your kids!
*Due to the COVID-19 pandemic, some of the attractions, accommodations, or things to do on this list may be closed. Please ensure availability before making your decision.
*This post may contain affiliate links that may earn us a small commission, at no additional cost to you. Affiliate links in no way inform the hotels, sights, products, or other recommendations included in our articles. All opinions and recommendations expressed here are compiled from submissions submitted by the generous members of our Families Who Love To Travel community.
READ MORE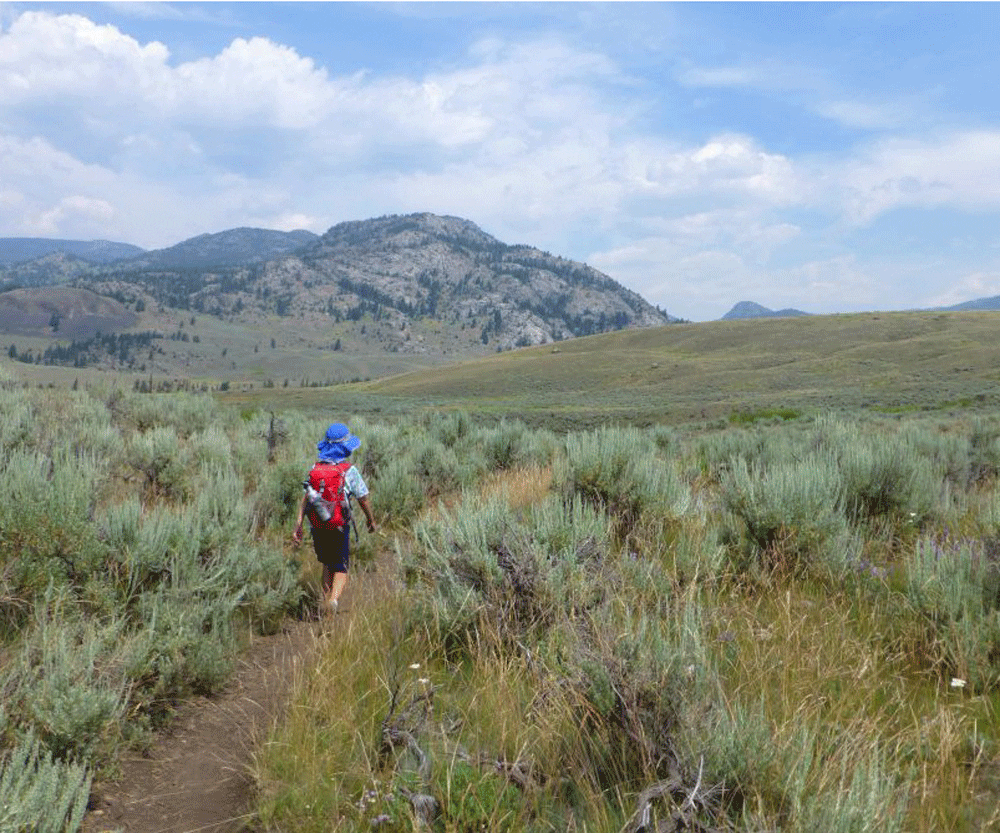 Everyone knows that Yellowstone National Park makes for a classic family vacation. Strolling the boardwalks...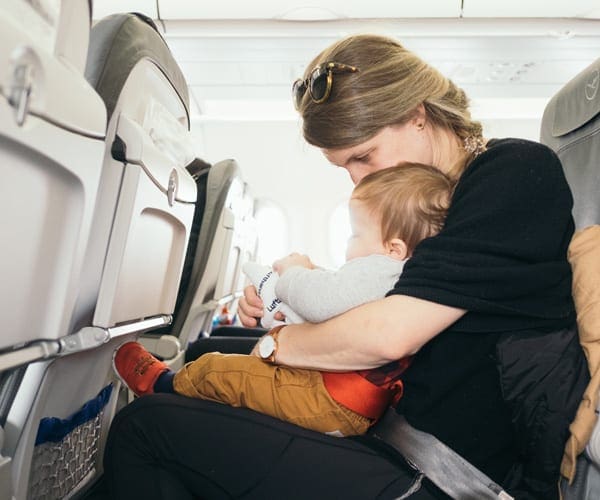 Families Who Love To Travel contributor Meghan Oaks provides her 10 best tips for your...