If you want to know all about visiting New York City with kids, there's some important information you need to know first. From the local currency to health information, the official language, and even babysitting services, it's important to do proper research on your vacation destination before booking your trip. Finding all the information in one place can be difficult, though, which is why we've compiled a list of things to know before visiting New York City, including important information for you to reference. Plus, stay tuned until the end, since we also include things to do in New York City with kids, the best restaurant in New York City for families, and the best resorts in New York City. Keep reading for all about visiting New York City as a family!
At a Glance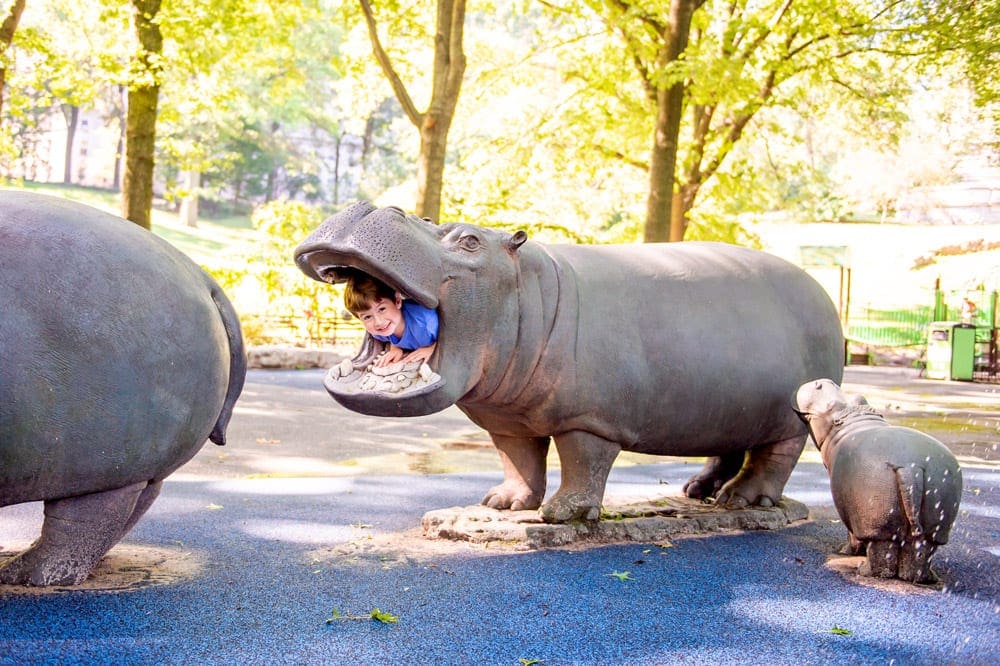 Need to know all about New York City? From currency to time, official language, and visa information, here are some basic facts you should know about New York City.
Local Currency & Time
Wondering about the New York City local currency? The official currency in New York City is the U.S. dollar. In case you need help figuring out how much money to bring with you, use this handy currency converter. You can exchange currency at the airport, hotels, banks, or currency exchange counters. New York City has many foreign currency exchange counters in the city, especially in tourist areas like Times Square. Most credit cards and travelers' cheques are accepted in the city. Then, ATMs allow cash withdrawal using international credit cards. Check beforehand with your bank for any additional fees, and whether your home bank has a U.S.-based branch. To avoid high fees, it's best to arrive with some cash on hand. New York City operates in Eastern Time (GMT-5), with daylight savings time (GMT-4). Click here to see New York City's current time.
Official Language & Visa Information
English is the primary language spoken in New York City. However, almost 20 million people live in the New York metro area, speaking a total of over 800 languages. Many residents also speak Spanish, Chinese, and Russian, to name a few—and this varies often based on neighborhood. If you're planning an extended trip to New York City or have a non-U.S. passport, you may also need to research obtaining a VISA before your visit. To learn more about the New York City VISA policy, click here.
Power/Standard Voltage
In New York City, the standard voltage is 110 V and 60 Hz. Electric power is standardized in all states across the U.S., and 220 V power is only used for large home appliances like stoves, water heaters, and clothes dryers.
Local Weather
Knowing about the New York City climate will be helpful before you depart. New York City has a humid subtropical climate, with year-round warm temperatures averaging highs around 29 degrees Celsius (85 degrees Fahrenheit) and lows around -1 degrees Celsius (30 degrees Fahrenheit). The city can be prone to extremes, with temperatures ranging from below freezing in the winter to stifling hot in the summer. Snow does not typically last long, but can be abundant and result in snowstorms. The city lies on a coast, so strong winds are common during fall and winter. Precipitation is abundant year-round.
Check out the current forecast on Accuweather. The best times to visit New York tend to be spring and fall. If you need more help planning your New York City vacation with kids, feel free to check out the United States Government Tourism website, the U.S. Department of States Tourism site, NYC The Official Guide or I Love NY, for more information.
Health Information
Having the right information about health and safety is an important part of visiting New York City with kids. If your children have allergies, might need medical attention, etc., be sure to keep this important information in mind.
Vaccinations, Health Tips, & Hospitals
Visiting New York City with young ones? Remember to check your child has all the correct shots and vaccines. For a complete list of the recommended vaccines and more health information on visiting New York City, including COVID-19 warnings and regulations, visit the official CDC website. It's always better to be safe than sorry, so you should also check out hospitals near your vacation destination. Accessible hospitals in New York City include New York-Presbyterian, Mount Sinai Kravis Children's Hospital, Cohen Children's Medical Center, NYC Health + Hospitals/Gotham Health, Judson, and NYU Langone Health.
COVID-19 Guidelines & Vaccination Information
If you're planning a trip to New York City soon, you're probably wondering about the COVID-19 guidelines. New York City has no travel restrictions or requirements at this time. Please check the NYC Department of Health's website to keep up-to-date on New York City's stay-at-home orders and transmission rates. Or, for additional information on navigating NYC amid COVID, visit their FAQs. We suggest making sure you're fully vaccinated before traveling to New York City with kids. For vaccination information, click here. 
Emergency Services
In case of an emergency, keep these numbers handy during your trip to New York City with kids, as this is very important information.
Police, Fire Department, Ambulance
Need police assistance in New York City? Call 911. In case of a fire in New York City, you can also contact the fire department by calling 911. You can also call 911 to reach an ambulance in New York City. For a full list of emergency numbers in New York City, click here.
Safety Issues
If you're visiting with your kids, you're probably wondering: is New York City safe for families? The answer is yes! New York City is considered a safe place for tourists, and the chances of being involved in violent crimes are low. However, theft and pickpocketing are common in urban areas in the United States. Never leave your valuables alone or out of sight in heavily populated areas. Credit card fraud can also be common, especially during holiday periods. Make sure your card is always in sight and make sure to check your bank accounts regularly. You can review the current New York State Travel Advisory here.
New York City for Kids
Visiting New York City with kids brings its own set of challenges. Keep reading for comprehensive information on babysitting services, baby gear rentals, etc.
Babysitting Services & Baby Gear Rentals
Looking for a romantic evening alone in New York City? Luckily, you'll find plenty of babysitting services throughout the city. We suggest Baby Sitters' Guild, Care.com, Urban Sitter, or Easy Care Sitters. If you've left your baby gear at home, don't worry! There are plenty of places to find baby gear in New York City. Take a look at BabyQuip or Babies Getaway.
Transportation
Transportation is another thing to consider when vacationing in New York City with kids. Whether you need information about car seats or local airlines, you've come to the right place.
Car Seat Laws, Transportation Services, & Local Airlines
If you plan to ride in a car, all children under the age of four must ride in a child safety seat, and all children under the age of eight must ride in a child restraint system. New York State law requires all front-seat passengers to wear seat belts. Children under the age of 16 must wear seat belts when they are in the front seat or the back seat. Additionally, New York's rear-facing car seat law requires children to remain rear-facing until at least 2 years old. Unfortunately, taxis in New York City are exempt from the New York state car seat laws, so plan to bring your own car seat if you are visiting New York with kids.
To get around New York City, the easiest and quickest way is the subway. Subway trains operate 24 hours a day, seven days a week. You can access them using a pay-per-ride MetroCard. Public buses are also a scenic way to see the City and reach destinations not convenient to a subway stop. For a more scenic route, the Roosevelt Island Tram gives you an aerial view of Midtown East. Taxis are also available 24 hours a day. On-duty taxis have illuminated numbers.
If you're planning to drive, look at parking options in advance and consider car-share programs like Zipcar and Enterprise. Finally, you may also get around by walking, biking, pedicab, or ferry, if desired. For more information on New York City transportation, click here. Need to make use of airlines during your trip? The main New York City airlines are John F. Kennedy International Airport (JFK), LaGuardia Airport (LGA), and Newark International Airport (EWR). LaGuardia, also in Queens, mainly handles domestic flights.
Other Things to Know Before Visiting New York City with Kids
Searching for more tips on visiting New York City with kids? Between tipping customs and important holidays, there are still a few things left you should know. Keep reading!
Tipping Customs
Tipping customs in New York City may differ from other states or elsewhere in the world. While some restaurants include a gratuity fee in their bill, many do not, especially for smaller parties. The customary tip for a waiter is 15% to 20% in New York City, and it's not uncommon to tip up to 25% if you had excellent service. Much like waiters, bartenders should also receive a 15% to 20% tip with every drink purchase or on the final tab. If you're paying in cash, handing over an extra $1 per drink under $7 and a $2 tip per drink over $7 is common. Cocktail waitresses can also be tipped in the same fashion. If you're not paying per drink, then you can calculate the tip on your final tab.
Tip bellhops $2 per bag for higher-end hotels, while for more standard hotels you can tip $1 per bag. The standard tip for hotel cleaning is $2 per night of your stay, and you can leave this tip in the form of cash on any of the room's surfaces before you leave the room for a final time. It is also considered polite to tip a doorman if they hail a cab for you—a $1 or $2 tip will suffice. Even if the valet parking you choose to use is free (although this is rare in New York City), you still need to tip the valet attendant who brings you your vehicle. Depending on the circumstances, you can tip anywhere between $2 and $5. Take into account the weather and how busy the valet parking lot is when you're deciding on the exact amount.
Important Holidays
If you're still searching for specific dates to visit New York City, you may want to determine whether your vacation will fall on a public holiday. This can greatly diminish the number of attractions or points of interest you see, so it's important information to know about visiting New York City. Check out this list of holidays in New York City for more information.
Things to Do in New York City with Kids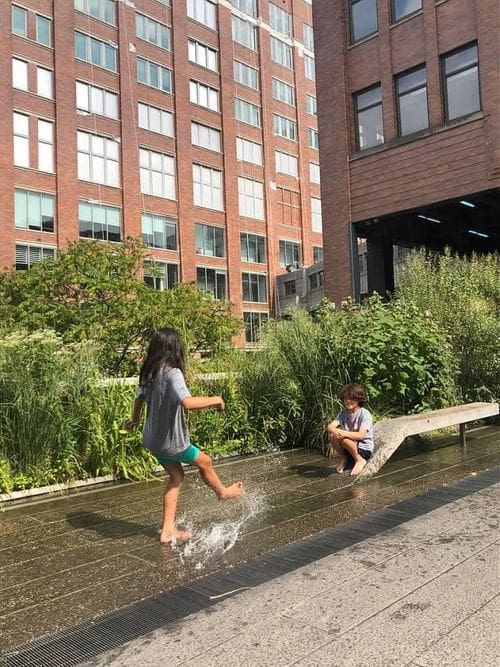 Once you've read our New York City important information, it's time to start planning your itinerary and looking up what to do in New York City as a family. For starters, Central Park is a classic NYC attraction, and should definitely be on your itinerary. Plus, it's one of the best free things to do in New York City with young kids! Try the Swedish Cottage Marionette Theater on 79th Street near Central Park West, where this quaint theater puts on super fun puppet shows for families of all ages. The Central Park Zoo is another fantastic place to spend the day with young kids. If you're exploring the Upper West Side, get to know the animals at the American Museum of Natural History, challenge your creativity at the Children's Museum of Manhattan, or roam Riverside Park.
If you're in Downtown Manhattan, consider taking a spin on the sea glass carousel, visit the Children's Museum of the Arts, touch slime at the Sloomoo Institute, or burn energy on a playground—like the Nelson A. Rockefeller Park or Chelsea Waterside Playground. In Midtown Manhattan, watch the Gazillion Bubble Show, browse the toy shops (including the famous FAO Schwarz), listen to storytime at the Stavros Niarchos Foundation Library, and meet the characters in Times Square. In Brooklyn, visit the Brooklyn Children's Museum, explore Brooklyn Bridge Park, or travel back in time with the NYC Transit Museum.
RELATED ARTICLE: Best Things To Do in New York City With Young Kids.
Where to Stay in New York City with Kids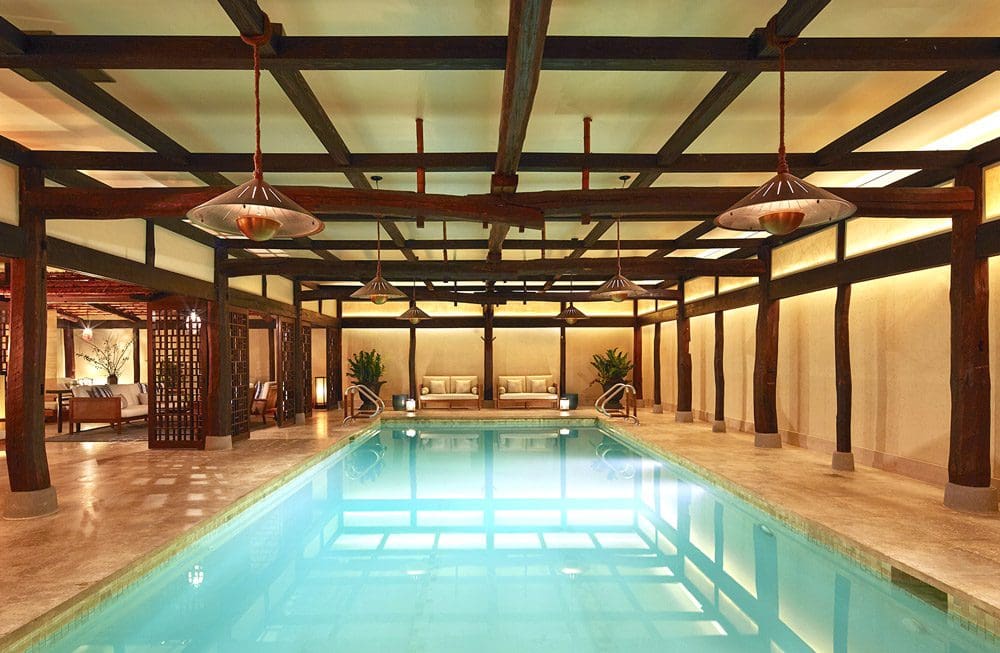 Looking for the best places to stay in New York City with kids? We've categorized the options by size and type of accommodation. For the best hotels in NYC for families with pools and one-bedroom suites, check out Crowne Plaza Times Square Manhattan, an IHG Hotel (which also has a kids' club), or Room Mate Grace Hotel. There's also Royalton Park Avenue, Four Seasons Hotel New York Downtown, or Park Hyatt New York.
For the best hotels in NYC for families with pools and two or three-bedroom suites, try the Dominick Hotel, the Mandarin Oriental, the Peninsula New York, AKA Sutton Place, the Equinox Hotel New York, or the Greenwich Hotel. For young kids in lower Manhattan, you will love the Millenium Hilton Hotel in the Financial District or the trendy Soho Grand Hotel in Soho. If you're looking for somewhere to stay in Midtown Manhattan, try the Loew Regency New York. For a true luxury experience, we also recommend the nearby St. Regis New York.
RELATED ARTICLE: Best Family Hotels in New York City With a Pool (Includes 1-To-3-Bedroom Suites!.
*Due to the COVID-19 pandemic, some of the attractions, accommodations, or things to do on this list may be closed or may have reduced services. Please ensure availability before making your decision.
*This post may contain affiliate links that may earn us a small commission, at no additional cost to you. Affiliate links in no way inform the hotels, sights, products, or other recommendations included in our articles. All opinions and recommendations expressed here are compiled from submissions submitted by the generous members of our Families Who Love To Travel community.
Families Love Travel is not liable for any injuries and/or damages to persons or property occurring as a result of your vacations influenced by the suggestions on this website. We are not responsible for any information given on this website, such as recommendations for babysitting services, car rentals, or accommodations. All content provided is for informational and review purposes only. The information we provide is meant to make it easier for families to travel together and nothing more. Try the suggestions at your own risk.
READ NEXT: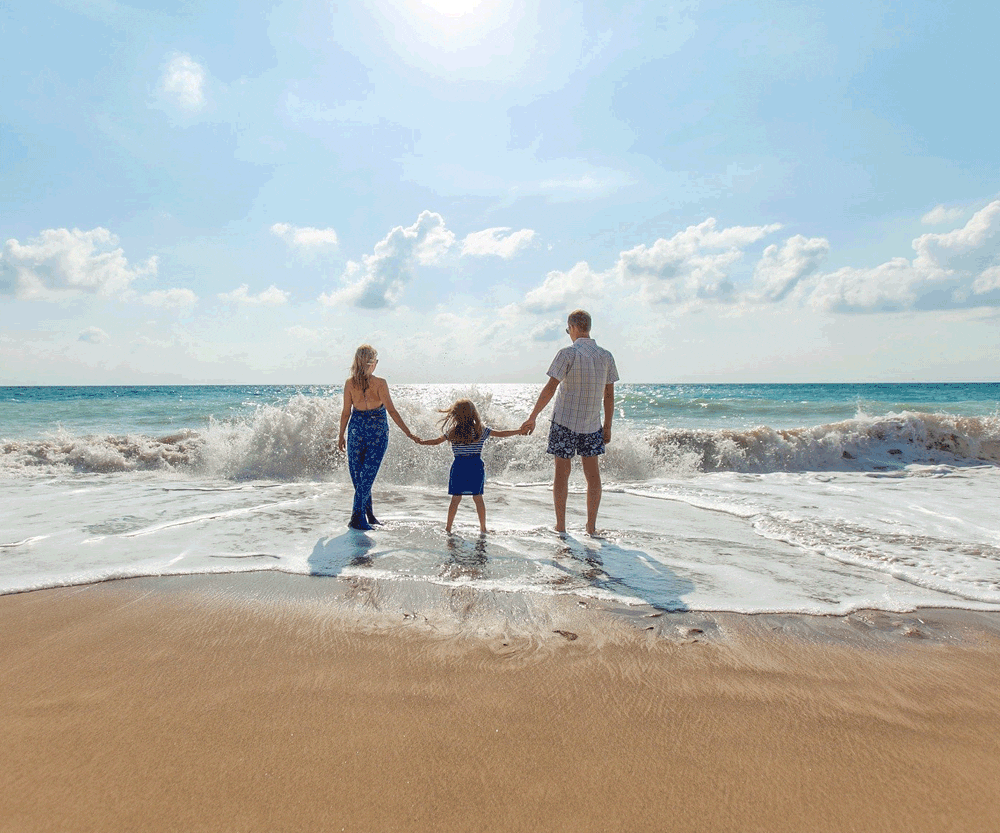 The Cayman Islands/Grand Cayman is a beautiful and vibrant vacation spot in the Caribbean. Below,...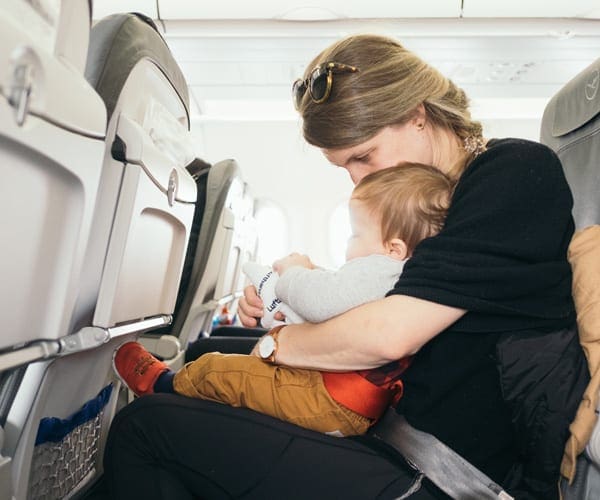 Families Who Love To Travel contributor Meghan Oaks provides her 10 best tips for your...