If you want to know all about New Zealand with kids, there's some important information you should read first. From the local currency to health information, the official language, and even babysitting services, it's important to do proper research on your vacation destination before booking your trip. Finding all the information in one place can be tricky, though, so we've compiled a list of things to know before visiting New Zealand, including important information for you to reference. Plus, stay tuned until the end, since we also include things to do in New Zealand with kids and the best hotels in New Zealand for families. Keep reading for all about New Zealand for families!
At a Glance
Before you visit New Zealand with kids, you should learn the basics. Keep reading for local currency, visa information, and more information all about New Zealand with kids. If you need more help planning your New Zealand vacation with kids, feel free to check out New Zealand's official tourism website.
Local Currency & Time
Wondering all about New Zealand's local currency and how families can get the best currency exchange rates? The currency in New Zealand is the New Zealand dollar. It is widely accepted in many parts of the country. Most credit cards and traveler's checks are accepted as well. In case you need help figuring out how much money to bring with you, use this handy Currency Converter. New Zealand operates 16 hours ahead of Eastern Time, in GMT +12. Click here to see New Zealand's current time.
Official Language & Visa Information
The official language of New Zealand is English and New Zealand sign language. If you're planning an extended trip to New Zealand or have a non-U.S. passport, you may also need to research obtaining a VISA before your visit. To learn all about the VISA policy in New Zealand for families, click here.
Power/Standard Voltage
New Zealand's electricity supply runs at 230/240 volts, and they use angled two or three-pin plugs (the same as in Australia and parts of Asia). Most hotels and motels provide 110-volt ac sockets (rated at 20 watts) for electric razors only.
Local Weather
Knowing about the New Zealand climate will be helpful before you depart. While the far north has subtropical weather during summer, and inland alpine areas of the South Island can be as cold as -10°C (14°F) in winter, most of the country lies close to the coast, which means mild temperatures. The average New Zealand temperature decreases as you travel south. January and February are the warmest months, and July is the coldest month of the year. Check the current forecast on Accuweather.
RELATED: Best Places To Travel In December With Your Family
Health Information
Having the correct information about health and safety is an important part of visiting New Zealand with kids. If your children have allergies, might need medical attention, etc., be sure to keep this important information in mind.
Vaccinations, Health Tips, & Hospitals
Visiting New Zealand with young ones? Remember to check if your child has all the correct shots and vaccines. For a complete list of the recommended vaccines and more health information on all about New Zealand with kids, including COVID-19 warnings and regulations, visit the official CDC website. It's always better to be safe than sorry, so you should also check out hospitals near your vacation destination, just in case.
COVID-19 Guidelines & Vaccination Information
If you're planning a trip to New Zealand soon, you're probably wondering about New Zealand's COVID-19 guidelines. As of the time of publication, New Zealand has no travel restrictions or requirements at this time. Please check the Consulate website to keep up to date on New Zealand's stay-at-home orders. We suggest making sure you're fully vaccinated before traveling to New Zealand with kids. For vaccination information, click here.
Emergency Services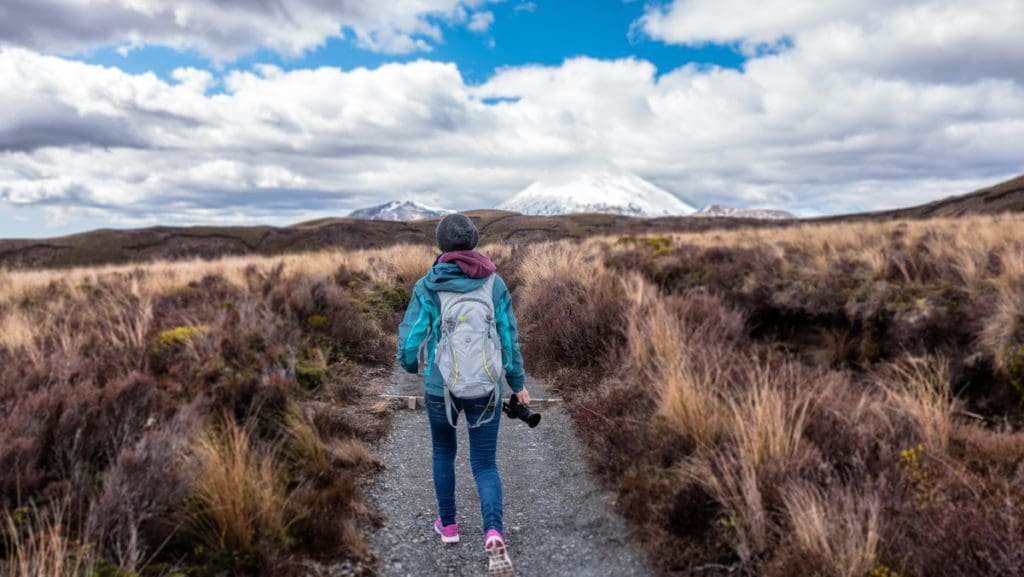 In case of an emergency, keep these numbers handy during your trip to New Zealand with kids, as this is very important information when learning all about New Zealand with kids.
Police, Fire Department, Ambulance
For emergency services in New Zealand, dial 111 for the police, 111 for an ambulance, and 111 for a fire.
Safety Issues
If you're visiting with your kids and want to know all about your destination, you're probably wondering: Is New Zealand safe for families? The answer is yes! The crime threat in New Zealand is generally considered to be on the lower side, and it is widely regarded as one of the safest countries in Oceania. New Zealand is overall very safe to travel to. Generally any criminal activities that do occur only apply to parts of the country that tourists rarely frequent.
You can review the current U.S. Department's New Zealand Travel Advisory here.
New Zealand for Kids
Visiting New Zealand with kids brings its own set of challenges. Keep reading for comprehensive information on babysitting services, baby gear rentals, etc.
Babysitting Services & Baby Gear Rentals
Looking for a romantic evening alone in New Zealand? Luckily, you'll find plenty of babysitting services throughout the city in your search to learn all about New Zealand with kids. We suggest Babysits New Zealand. If you've left your baby gear at home, don't worry! There are plenty of places to find baby gear in New Zealand. Try Baby On The Move.
Transportation
Transportation is another thing to consider when vacationing in New Zealand with kids. Whether you need information about car seats or all about local airlines in New Zealand for families, you've come to the right place.
Car Seat Laws
According to the New Zealand Road Traffic Rules, all drivers, including visitors from other countries, must carry their license or permit at all times when driving. You will only be able to drive the same types of vehicles you are licensed to drive in your home country. The common legal age to rent a car in New Zealand is 21 years. Under New Zealand law, all children under seven years of age must use an approved child restraint appropriate for their age and size.
Transportation Services
One of the best ways to get around New Zealand with kids is by driving. A lot of families choose to rent a car or motorhome to travel around the country. There are also guided coach tours, whether for a day trip or a multi-day itinerary.
New Zealand also has a nationwide bus network that's fairly simple to navigate, which families can use to travel between regions. In bigger cities such as Auckland or Wellington, there are hop-on, hop-off bus experiences to see the sights, as well as public bus networks.
Then, ferries and water taxis are also popular ways to get around New Zealand. Traveling by train is quite scenic as well. There are three main rail journeys in New Zealand, from the North to South Islands and also within Wellington and Auckland.
Families traveling long distances in New Zealand can also fly, from the Far North down to Stewart Island in the south. Booking domestic flights are easy, and there are airports in the major cities and throughout the regions.
Local Airlines
To get into the city, many travelers fly to Auckland Airport (AKL).
For more information on transportation in New Zealand, click here.
READ NEXT: Best Hacks & Products For Sleeping On Long International Flights With Kids
Other Things to Know Before Visiting New Zealand with Kids
Searching for more tips all about New Zealand with kids? Between tipping customs, important holidays, and other safety issues, there are still a few things left you should know. Keep reading to learn all about New Zealand with kids!
Tipping Customs
Knowing all about tipping in New Zealand can save families a lot of misunderstanding. In New Zealand, like many popular travel destinations, tips and gratuities are discretionary and dependent on the service quality you've received. Tipping throughout New Zealand is usually uncommon, and is generally seen as a small bonus.
When visiting spas, salons, and other service industries, you can feel free to leave a tip, though it's not required. However, it's always appreciated if you feel you've received exceptional service. The same applies to restaurants, bars, cafes, and concierges. Occasionally, families will round up their bills or leave change behind.
Important Holidays
If you're still searching for specific dates to visit New Zealand, you may want to determine whether your vacation will fall on a public holiday. This can greatly diminish the number of attractions or points of interest you see, so it's important information to know about visiting New Zealand. Check out New Zealand National Holidays for more information here.
Things to Do in New Zealand with Kids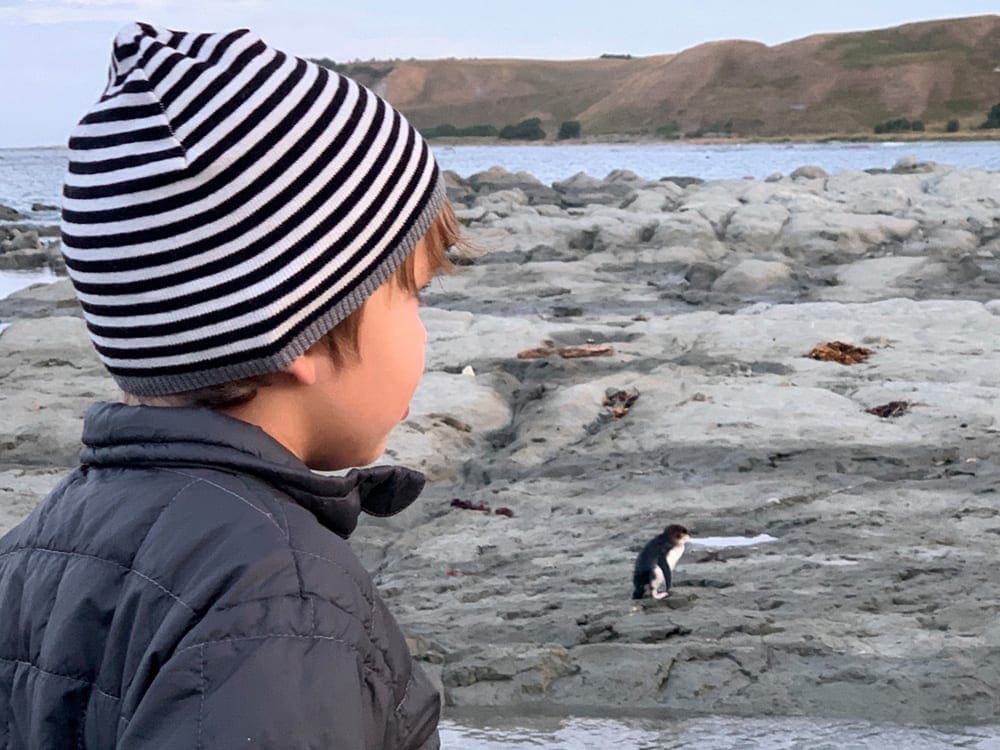 Once you've read our New Zealand important information and all about New Zealand with kids, it's time to see the many things to do for families. From stunning volcanoes to picturesque glaciers, a visit here is sure to be the adventure of a lifetime. This diverse country is filled with natural wonders, multicultural attractions, and so much to discover with your kids!
READ NEXT: Keeping Kids Entertained on a Family Trip
A Few Ideas for Things to Do on New Zealand's North Island for Families
Auckland is a popular city on New Zealand's north island. From educational museums to lovely beaches, it has a lot to offer families! Visit the Auckland Zoo, go for a walk or bike ride through one of the many parks, or take a ferry ride to one of the nearby islands, such as Waiheke Island.
Of course, movie lovers can't miss making a trip to Matamata for a tour of Hobbiton. Kids will instantly recognize this sheep farm from Lord of the Rings! Children can also delight in all the glowing creatures at the Waitomo Glowworm Caves.
Or, visit Wellington for Zealandia, a kiwi sanctuary that also features New Zealand wildlife.
A Few Ideas for Things to Do on New Zealand's South Island for Families
Families who want to visit New Zealand's south island can rent a car and drive from Christchurch to Queenstown. Teens will especially love the selection of extreme sports here, from sky diving to bungee jumping and speed boating on Lake Wakatipu! Along the way, you'll also witness Lake Tekapo, Mount Cook, and the Tasman Glacier.
Don't forget about the pristine lakes of Wanaka near Aspiring National Park. On New Zealand's west coast, families should take a tour of the famous and awe-inspiring Franz Josef and Fox Glaciers.
Best Tours in New Zealand for Families
Companies such as Viator or GetYourGuide offer various tours in Auckland, Wellington, Lake Wakatipu, and all over New Zealand with a flexible cancellation policy and a book now, pay later option. These companies offer peace of mind for families if they have to cancel for any specific reason.
If you like planning your own family trip to New Zealand and have questions regarding your itinerary, things to do, etc, you can consult a local through a service like Go Ask A Local.
Where to Stay in New Zealand with Kids
Book your next stay in New Zealand using Hotels.com now!
Get a discount on your next New Zealand family vacation by using Expedia today!
Looking for the best places to stay in New Zealand with kids? Once you've learned all about New Zealand with kids, it's time to decide on a place to stay.
Auckland, Wellington, and Queenstown are the most popular destinations in New Zealand to visit due to their attraction for all ages, so these are also popular destinations to stay in. If you decide to stay in Auckland, Wellington, and Queenstown with kids, check out websites like Hotels.com, Travelocity, Expedia, and more to help save on your trip. Alternatively, you can also book directly with your favorite chains, from Marriott to Hilton, etc.
If you're planning to stay at another New Zealand destination with your family, then we suggest renting a home using Airbnb or Vrbo There are also various local agencies to help with your rental search.
Happy Travels!
We hope you liked this article All About New Zealand With Kids: Important Information To Know! Between how to get around the city, things to do, and more important information, we've compiled everything your family needs to know about visiting this beautiful destination. Enjoy New Zealand with your kids!
*Due to the COVID-19 pandemic, some of the attractions, accommodations, or things to do on this list may be closed or may have reduced services. Please ensure availability before making your decision.
*This post may contain affiliate links that may earn us a small commission, at no additional cost to you. Affiliate links in no way inform the hotels, sights, products, or other recommendations included in our articles.
Families Love Travel is not liable for any injuries and/or damages to persons or property occurring as a result of your vacations influenced by the suggestions on this website. We are not responsible for any information on this website, such as recommendations for babysitting services, car rentals, or accommodations. All content provided is for informational and review purposes only. The information we provide is to make it easier for families to travel together and nothing more. Try the suggestions at your own risk.
READ MORE: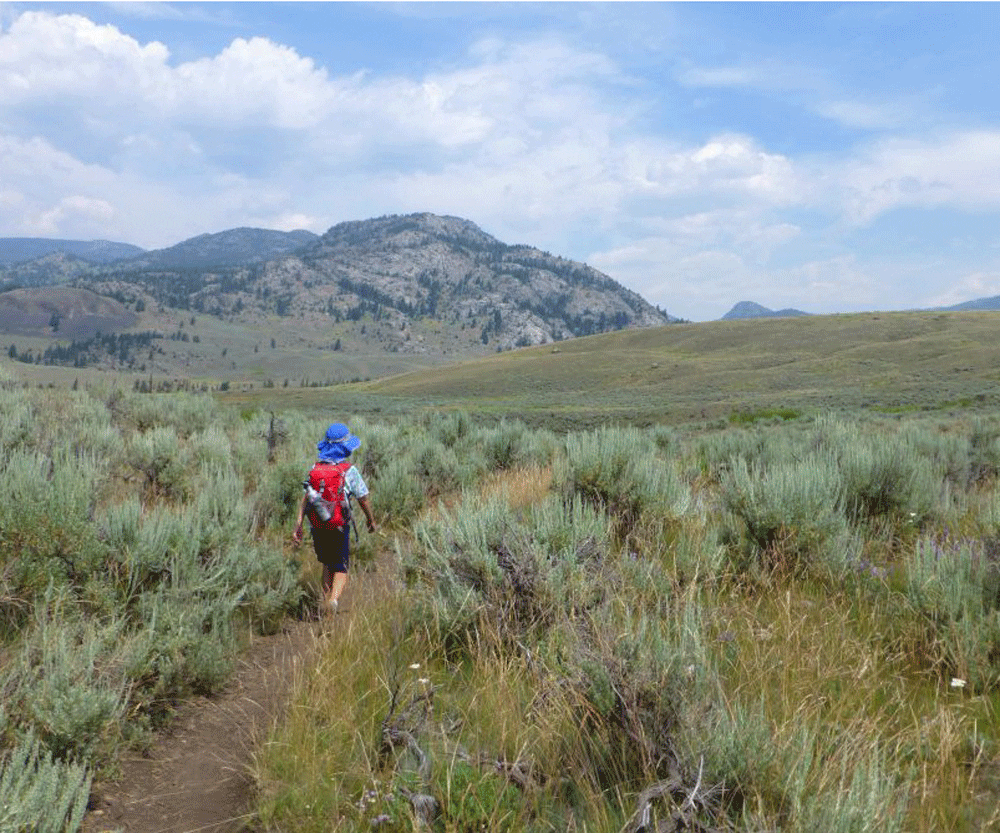 Everyone knows that Yellowstone National Park makes for a classic family vacation. Strolling the boardwalks...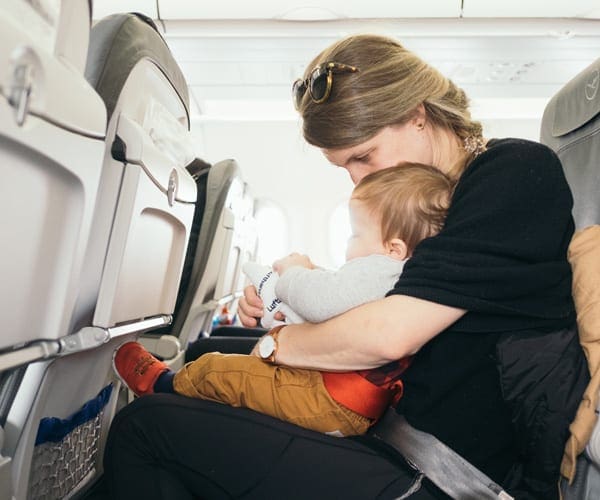 Families Who Love To Travel contributor Meghan Oaks provides her 10 best tips for your...