Prepare for the adventure of a lifetime when you head to Zion and Bryce with kids! In April 2019, I traveled with my parents, sister, and family of five young children to Zion and Bryce Canyon National Park in Utah. We had such a wonderful time! To help other families plan a similarly awesome trip, I decided to round up all the activities we did and compile them into a one-week itinerary in Zion and Bryce with kids!
Journey to Zion National Park
Day 1 – Las Vegas
My family decided to spend one day in Vegas at Mandalay Bay, and then purchased a rental car to drive to Utah. Of course, we made sure to stop at the legendary In-n-Out Burger before hitting the road! Even without stopping, the drive down was extremely scenic and breathtaking, particularly when we drove through the mountains in Arizona.
In Zion, we stayed three nights at Cable Mountain Lodge. The hotel was recommended to me by a few people, and I was ultimately glad I chose it. Its location was so great, as it's actually the hotel closest to the entrance of the park. Our rooms had stunning views of the mountains, as well. We all thought the hotel mountain views were beautiful, too. Since we arrived late in the afternoon, we spent our time exploring the hotel, visiting the pool, and having dinner in our room. We were just too tired to go out, and we wanted to save our energy for Zion!
Note: You lose one hour on the drive. Vegas is PST and Utah is MDT.
Day 2 – Zion National Park
Hoping to avoid the crowds, we went to Zion's visitor center early and shuttled to the last stop. There, we walked along the Riverside Trail, which was great for our children because it wasn't particularly steep. Even if you don't want to walk, riding the shuttle is a nice way to tour the park! Just be sure to bring a jacket you can eventually take off. It was pretty cold in the morning, but eventually warmed up. Then, we took the shuttle to the Lodge and grabbed lunch there – it was so delicious! After, we hiked the lower Emerald Pool trail and enjoyed it.
Around 2 pm, we shuttled back to the hotel, spent the afternoon in the Cable Mountain pool, and then had a nice dinner at Zion Brew Pub. I also wanted to note that there is absolutely no phone or WiFi service in Zion. I still had no service at the hotel, but luckily was able to use WiFi. The best part of the day, though, was that our 4th grader was able to enter for free with the free National Park Pass for 4th graders!
We chose to visit Zion in April because we wanted to beat the extreme heat and infamous crowds. Aside from the fact that we had to get up early for the shuttle, we didn't mind the crowds this day. If you dislike the cold, you may have a better time in the summer. Fortunately, the pool at the hotel was heated!
Search hotels near Zion National Park South Entrance in Springdale using Hotels.com.
Day 3 – Zion National Park
Our third day in Zion was cold and rainy. We thought the rain might hold out, so we took the 8 am shuttle (which was empty). From there, we hiked the Weeping Rock Trail. It was short and ideal for the type of weather! We then shuttled to the Court of the Patriarchs and were able to experience the breathtaking views. I had read that if you cross the road and go up Sand Bench Trail, you'll find another good viewpoint – so we did that too. By then it had started raining, so we headed to our second stop – The Zion Museum. Kids were able to do a Jr. Ranger program and then hand in their packets later in the day, which was fun. We also caught an intro to Zion movie, which was an educational experience for our entire family.
Even though the park wasn't as crowded this day, we still made reservations at the Red Rock Grill in the Zion Lodge for dinner. The spot was crowded and we even saw people being turned away at the door. I recommend booking in advance. They had plenty of kid-friendly dishes and we enjoyed our meal here.
The Best Hotels Closest to Zion National Park in Utah for 2021 (Expedia.com)
Day 4 – Zion National Park
On our fourth day of exploring Zion and Bryce with kids, we immediately headed toward Zion's notorious Angel's Landing. My advice is to simply tackle as much of this challenging hike as you feel like, even if you don't finish the entire trail. Initially, it was very easy on our kids, and has incredible views. At the very beginning of the trail we had seen three river access points, so we also took the kids there, and they had a blast playing. They also loved spotted wildlife throughout our visit – frogs, squirrels, deer, turkeys, beetles – you name it! Honestly, it was probably their favorite part of the Zion trip.
Then, we hiked the Grotto Trail to the Lodge and took our final shuttle to hit the road. We were sad to leave! Overall, though, I think we had a good amount of time in Zion. We couldn't do everything, but we still did a lot and didn't feel rushed.
Find Top 50 Zion National Park house rentals on Vrbo.com
FLT Recommended Places to Stay Near Zion with Kids
When staying near Zion with kids, consider Cable Mountain Lodge, offering convenient access to Zion National Park. For immediate park access, stay at Zion National Park Lodge, the only in-park lodging option, offering cabins, standard hotel rooms, and suites. Then, Zion Mountain Ranch is ideal for those seeking horseback riding on-site, however, it is also about 30 minutes away from the Zion National Park visitor's center and shuttle. Finally, SpringHill Suites by Marriott Springdale Zion National Park, and Cliffrose Springdale, Curio Collection by Hilton, are among the other family-friendly hotels near Zion National Park.
RELATED ARTICLE: Where to Stay in Zion with Kids (Hotels, Ranches, and Unique Options)
Journey to Bryce Canyon National Park
Throughout our trip to Zion and Bryce with kids, we discovered that there were various closures. This put a dent in some of the activities we had originally planned in our one-week itinerary. In Zion, the Narrows, Upper Emerald Pool Trail, Kayenta Trail, the Zion-Mount, and Carmel Highway were all closed. The closure that I cared most about was the highway because that would have made the drive to Bryce shorter! Overall, though, I wasn't too bothered by the closures – we had more than enough to do as it was. So, without further ado, my family hit the road to Bryce! The ride had great views and took almost three hours since we took the longer route due to the closures.
Upon arrival, we checked into The Lodge at Bryce Canyon – the only in-park lodging. I made these reservations a year in advance. I think National Park lodges are in great natural locations, but a bit "rustic" in general (low on amenities and no televisions, for example). At the lodge, we had three rooms, (two queens in each) and I had one kid sleep in my parents' room each night. Still, we were all glad we stayed in-park at Bryce. It was really the most convenient option. The food situation in Bryce left a little to be desired, however. There was a lodge restaurant, a general store, and a pizza place. It turned out the pizza place was not open for the season yet.
On this first night, we were not planning for a sit-down dinner, but with few other options, we had dinner at the lodge. It was good, and there wasn't any wait for a table. From our hotel room, it was a three-minute walk to Sunset Point. We ended the chilly night overlooking the park.
Day 1 – Bryce Canyon National Park
On our first day, some of us woke up to see the sunrise over Bryce Canyon, just a quick walk from the lodge! It was pretty cool but also FREEZING! After the sunrise, we had an enjoyable breakfast at the lodge. To continue evolving our one-week itinerary in Zion and Bryce with kids, we ventured toward the visitor's center for the first time. There are four main lookout points in Bryce Canyon: Sunset, Sunrise, Inspiration, and Bryce Point. We were able to easily walk to Sunrise and Sunset, but we drove to Inspiration and Bryce Point. Bryce Point was our favorite.
We saw a ranger talk on Hoodoo geology and learned that Bryce is not actually a Canyon (but Zion is). Afterward, we hiked the Queens Garden Trail. I thought it was really cool to go down into the Hoodoos. There were also three additional lookout points, Swamp Canyon, Farview, and Natural Bridge. Navajo Loop was closed.
This day, there was a 30-minute wait for lunch at the lodge. I'm speculating that since most people don't stay overnight in the park, and are in for the day, that lunch is the busiest meal of the day with fewer people around for breakfast and dinner. I suggest either packing your own lunch, eating a big breakfast, or arriving earlier than the crowds.
Based on a tip from a work acquaintance, we had dinner reservations at Stone Hearth Grille. The Mossy Cave Trail was on the way. It was a little underwhelming, but we let the kids go down to see the waterfall, which interested them. Pro tip: do Mossy Cave on your way home from dinner, or make sure you have a change of clothes because our littles ones got real muddy real fast.
Stone Hearth Grille is definitely a must-do if you're a foodie – it turned out to be one of our favorite restaurants anywhere! It's fine dining, and you need reservations. Though we had the kids with us for dinner, we saw others there with children as well.
Thoughts on Adding Additional Parks
Our tiredness this day solidified that we couldn't have added in Arches, Canyonlands, Capitol Reef, or the Grand Canyon in our Zion and Bryce with kids itinerary. I even really wanted to go to Snow Canyon. But with three kids ages 4-9, we really pushed ourselves to the limit with this itinerary as it was!
Brian Head Resort Skiing
On my family's last day in Bryce, we had breakfast at Bryce Lodge, checked out, and headed out for a half-day of skiing at Brian Head Resort on our way back to Las Vegas.
This was our first time skiing out West, and we all loved it! It was the end of the ski season and there were very low crowds. My kids took lessons and we thought the ski instructors were both great. We also thought the snow conditions were a lot better than what we are used to on the East coast. I really didn't know anything about this place, but we decided to give it a shot. In general, it seems like it is a lower-cost resort with lower crowds, knowledgeable instructors, and fair snow conditions. An expert might not think it's hard enough for them – but we are definitely not experts – so we were super happy it was right up our alley. I have never been to a ritzy ski resort out West, but if that's your thing, this one is different from that.
Then we drove back to Vegas and stayed overnight at Hampton Inn & Suites Las Vegas Airport. I knew we weren't going to be at the hotel long this night due to an early flight, so I was just looking for something cheaper with easy airport access. This hotel definitely fits the bill. Since I didn't think we'd get much sleep this night as it was, I only got one room with two queen beds and a rollaway bed.
Choose from these top 20 Bryce Canyon National Park cabin rentals on Vrbo.com
Our Last Day
We were out and about pretty early this day, so as to not miss our flight. Overall, we had a great trip to Zion and Bryce with kids! I knew beforehand that our trip was going to be more "traveling," as opposed to "vacationing." It was definitely fine, but a little less relaxing to be changing hotels so often and really living out of our suitcases.
We really do want to go back and check out other things we didn't get to do. For example, The Best Friends Animal Sanctuary seemed too far this trip, but I think my children would have really loved it. I'll have to try to get there sometime, along with Snow Canyon, the east entrance of Zion, Canyonlands, Arches, and Capitol Reef, Grand Staircase, the Grand Canyon, and maybe even the Narrows or the top of Angel's Landing!
FLT Recommended Places to Stay Near Bryce with Kids
Consider the peace offered by rustic accommodations when staying near Bryce National Park with kids. While 45-minutes away, shake up your adventure by staying in one of the tiny homes offered by Escalante Escape. Or, just under an hour from Bryce Canyon National Park, Escalante Yurts is another unique option for families.
Find Hotels Closest to Bryce Canyon National Park in Utah using Expedia.
Concluding Thoughts
I hope my one-week itinerary in Zion and Bryce with kids inspires you to make a similar trip of your own! Though our schedule was tight, I don't regret the choices we made. Originally, I had booked two nights in Vegas, two nights at Cable Mountain, and two nights at Bryce Lodge. A month before we left, however, we changed our minds and decided to add an extra day to our Zion itinerary. I'm so glad we did – I kept calling Cable Mountain, and eventually I was able to get three nights for all three rooms. I was so happy!
Article written by Families Love Travel Top Contributor, Rebecca Rotem.
All images in this article, unless otherwise noted, were taken by and are used courtesy of Rebecca Rotem.
READ NEXT:
Utah National Parks Road Trip Itinerary For Families
Best National Parks to Visit in Winter with Kids
4th-Grade National Park Pass: What You Need to Know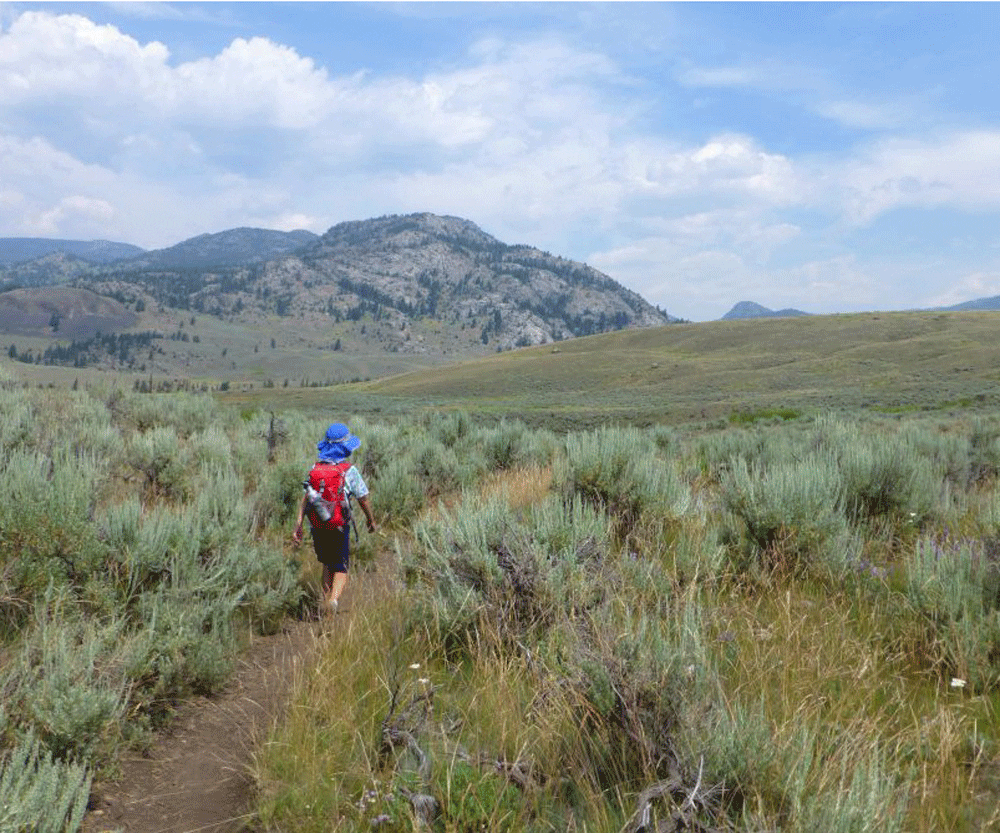 Everyone knows that Yellowstone National Park makes for a classic family vacation. Strolling the boardwalks...
You can do all the research and pack all the right things, but it's hard...